With over 90% of people saying they trust the word of influencers over a brand's own advertising, it's no secret that influencer marketing is taking over traditional forms of advertisement. Since this type of marketing has made such an impact on consumers, on Instagram and beyond, it's important to understand trends in the industry if you want to harness its power.
Overall, growth in influencer marketing is looking good, and current statistics predict that it will continue to make a positive impression on consumers for most industries. This is partly because Instagram itself has experienced phenomenal growth in popularity over the last couple of years, and is showing no signs of slowing down.
Just how much of an impact is Instagram influencer marketing making?
To put it into perspective, we've got some incredible Instagram influencer marketing stats to show you.
13 Unbelievable Instagram Influencer Marketing Statistics for 2019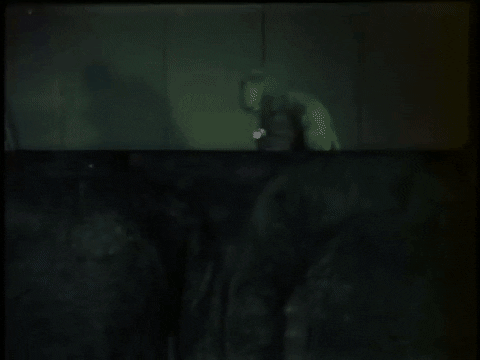 Fact 1: Instagram has skyrocketed in popularity.
Instagram has over 1 billion users, half of whom access the platform daily. Reports show that these users post around 95 million photos and videos per day and upload at least 400 million stories a day. Even more astounding, at least 4.2 billion posts per day are liked or engaged with.
In fact, Instagram has become 10 times more popular than it was 5 years ago, according to user statistics.
People like its visual nature and easy-to-use interface–and you should, too. This makes it easy to create stunning visuals around your brand … or allow influencers to do it for you.
The more popular Instagram gets, more businesses will turn to influencer marketing to reach potential customers.
Fact 2: 320 support platforms and influencer marketing agencies were created last year.
Of course, as influencer marketing grows, support for the industry grows as well. This includes apps and agencies designed to ease the process for influencers and the people who engage them.
Influencer marketing agencies help link brands to influencers who might be a good fit for their company, and they can also help negotiate prices with an influencer or even come up with strategies for influencer campaigns.
This is great news for brands who are just starting out in the influencer marketing sphere–they can get the help they need to get started.
Fact 3: 75% of marketers are using influencers.
With so many brands utilizing influencer marketing, budgets for it are steadily increasing. Many brands, plan to incorporate a budget into their marketing plan exclusively for influencer marketing.
On top of that, 43% of businesses who were surveyed by ANA in 2018 plan on increasing their influencer marketing spending for this year. They are allocating around 20% of their total marketing budget.
If you're an up-and-coming business, you can use these numbers to help you determine how you should budget and invest in influencer marketing.
Fact 4: Marketers are willing to spend big on influencers.
When they're figuring out their budgets, marketers realize that to get high-quality influencer campaigns, they have to be willing to spend high-quality dollars.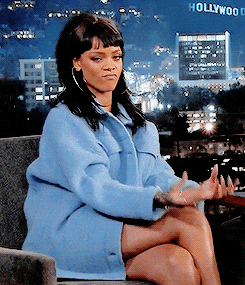 On average, marketers are willing to spend $25,000 to $100,000 on influencer marketing.
Don't worry if this is out of your league, though. You can always benefit from nano-influencers, who cost less than macro- or micro-influencers and have a smaller but more engaged following.
Fact 5: Influencer marketing generates good money in earned media value.
Brands that invest in influencer marketing–and do it well–have seen huge returns in terms of earned media value. Earned media value is an estimate of how much money was drawn in by publicity outside of traditional advertising. The average earned media value of influencer marketing is $5.20.
Basically, when you understand influencer marketing and do a good job of it, you can expect to make a profit.
---
Meet Shirley
Your Personal Assistant for Everything Instagram Influencer Marketing
With Shirley, you can:
Set up campaigns to specify when, where, and how exactly influencers should post.
Automatically remind influencers when they don't post.
Schedule shipments to influencers (works with Shopify).
Collect influencer pics and stories automatically to repost later.
All that and then some, for just $49/month.
Learn more: https://shirley.jumpermedia.co
---
Fact 6: Influencers are thriving on Instagram.
According to a study by Influencer DB, more than 558,000 influencers have over 15,000 followers on their accounts.
81% of influencers are actually considered micro-influencers, who range from 15,000 to 100,000 followers.
Micro-influencers are a great marketing choice for small businesses because they have a more dedicated following than macro-influencers, which is demonstrated through their high engagement rate. They also have a more concentrated niche, making it easier to determine if they're right for your target audience.
Take, for example, food influencer @hungryhungryheejin. You can find all the good spots to eat in California's Bay Area through her posts, particularly those serving up noodles. Her niche is specific, and yet she built her following to almost 50K.
Businesses can look to influencers like these, who target a specific niche and location, to build their own clientele.
Fact 7: The predicted growth rate of influencer marketing is insane.
In 2016, influencer marketing was a $1.6 billion industry. It is projected to grow to a $6.5 billion industry by the end of this year. By 2020, the trajectory predicts that it will be a $10 billion industry.
The sooner you start using influencer marketing for your brand, the better. As the industry grows, influencers will become more expensive and your competition may snag the influencers you want before you do.
---
---
At Jumper, we manage over
$1 Million in Ad Spend for emerging brands,
so we can say for sure that there is more to a
successful campaign than the
ads themselves.
Whether you're running FB Ads right now,
or just thinking about it, you need this free guide.
Inside you'll find the exact process we use with our clients to eliminate the costly mistakes that kill ROI.
---
Fact 8: In 2018, there were 61,000 Google searches for "influencer marketing."
This makes the total growth rate of Google searches for "influencer marketing" at 1,500% over the past 3 years.
Obviously, this demonstrates the growth in interest that brands and consumers have in influencer marketing, which tells you that your brand needs to heed this trend. We've already established that the influencer marketing industry is expected to grow, this just confirms the massive growth rate of its "buzz."
Fact 9: Authenticity is key.
Studies show that 94% of marketers think that influencer marketing is driven by authenticity. Instagram users trust influencers over brand advertising because their presence feels more real. Followers develop a connection with their influencers and usually see their posts daily.
This means followers more inclined to trust the products and brands that their favorite influencers advertise.
Fact 10: Almost ¼ of millennials have made a large purchase after seeing an influencer endorse a brand or product.
Millennials spend about $600 billion in the United States every year. That's a lot of purchasing power.
22% of millennials who were surveyed claimed they made a large purchase after seeing an influencer endorsement.
This means that if your brand is able to target younger demographics, you should definitely do it! They're more inclined to buy through influencer marketing, and they're using Instagram more than anyone else, anyway.
Fact 11: Influencer marketing is becoming the preferred method of acquiring customers.
The cool thing about influencer marketing is that if an influencer's audience decides they like your brand, they'll follow you on Instagram–and boom! You've increased your customer base.
This is why nearly a quarter of marketing pros believe that influencer marketing is the most cost-effective way of acquiring new customers.
It's especially useful for smaller brands because they're able to spread the word about their business in a way that's meaningful and relatable to their customers.
Fact 12: Marketers are using engagement to measure the success of an influencer campaign.
If you plan on collaborating with influencers or have already gotten started, it's important to know how to gauge the success of your campaigns.
With something like influencer marketing, that can seem a little tricky. After all, you can't expect sales to go through the roof immediately, especially if an influencer's followers aren't very familiar with your brand.
Instead, most marketers choose to measure the success of an influencer campaign through engagement. In fact, 90% of marketers choose this metric as their #1 measure over conversions, reach, and traffic.
This is for a couple of reasons. First, Instagram is all about consistent engagement. The more engagement your posts (or influencers' posts about your brand, in this case) receive, the more likely you are to build a loyal following, which then can turn into sales, conversions, and traffic.
So don't be discouraged if your first few influencer campaigns don't generate a ton of traffic or sales. Give it some time, allow the influencers to do their influencing, and you'll get there.
Fact 13: The average influencer engagement rate is higher than that of consumer brands.
Naturally, since consumers trust influencers they identify with over-advertising schills on the company dime, they're going to reflect that in their likes and comments on each kind of content. Influencer engagement rates average 5.7%, almost twice as high as the rates of traditional consumer brands at 2-3% engagement.
This means an endorsement from an influencer has the potential not only to reach more people, but to engage more interested followers than your brand's own Instagram posts. Not that you shouldn't post–you absolutely should– for your followers. But don't underestimate the ability of influencers' higher level of engagement to keep your ball rolling.
You can learn more about running an effective Instagram influencer campaign by listening to our podcast episode, "How to Run a Highly Effective Influencer Campaign on Instagram with Erika Karl" hosted by Ian Ryan.
Have you used and influencer campaign to promote your brand? Tell us more in the comments below!