Instagram Loop Giveaways are all the rage in the influencer marketing community right now, and for good reason.
In this blog post we break down all of your questions about Instagram Loop Giveaways, or contests.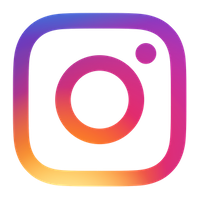 What is the best way to get more Instagram followers in 2020?
Instagram Loop Giveaways are the single best, most effective, and foolproof way to get real followers on Instagram in 2020.
What is an Instagram Loop Giveaway?
A Loop Giveaway is a type of Instagram contest. In order to enter the contest, people have to follow a list of accounts. Loop giveaways are typically run on giant influencer pages, with millions of followers. Brands sponsor these contests to put up money for the influencer and the prizes. Typically prizes will be somewhat ridiculous, like a $5000 Amazon Gift Card, in order to entice people to enter the contest. The participating brands can get tens of thousands of followers overnight just from one loop giveaway contest.
How do I sponsor a Loop Giveaway on Instagram?
A Jumper Media – hi, that's us! – is the leading company that puts together these contests. Head on over to our info page to learn more, then get in touch with us to see a list of all of our upcoming contests that you can participate in.
Are Instagram Loop Giveaways Legit?
Yes, usually. Brands really do get thousands of followers overnight. They are the single best way to grow an Instagram account with real followers right now.
And the contests do really give away real prizes. It would be illegal not to.
How do Instagram Loop Giveaways Work?
There are a few different variations of Loop Giveaways.  The most common is where a giant influencer will give away a really large prize and get around 25 brands to sponsor the giveaway. In order to enter, people must follow all of the sponsoring brands. A winner is chosen, and they are given the prize.
Another variation of Loop Giveaway is actually the original kind. This was when a group of brands or influencers would get together to run their own loop giveaway, without having one marquee sponsor like a Kim Kardashian.
The contest organizer will create an image that participating accounts will post at the same time. Each account will tag another and ask their followers to follow that account, and all the other participating accounts.
The user will like the photo, follow the account that posted it, and continue going through the loop until all the accounts have been followed. By completing the loop, they've entered to win the contest.
How do I win a Loop Giveaway?
Another The prizes are really really great, so we don't blame you for wanting to win! But if we knew a hack to winning them, do you think we would tell you?!
Just kidding, haha, we don't know any hacks to winning these Instagram contests, except for entering as many as you can, and following the rules to a t.
Do you have more questions about Instagram Loop Giveaways? Contests? Or just growing an Instagram page the right way?
Write your questions in the comments and we'll keep adding to this article.