Burnt out: ruin one's health or become completely exhausted through overwork.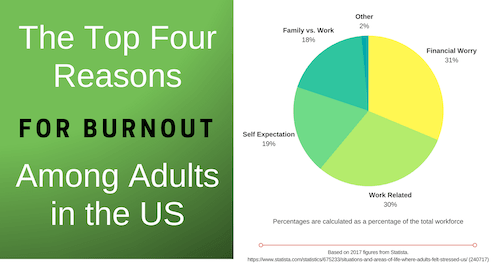 Source
You've worked really hard the whole year. You're burnt out, and desperately in need of a vacation. Some sun, some water activities, and lots of good food. 
And you know that a good work/life balance is the key to a good life.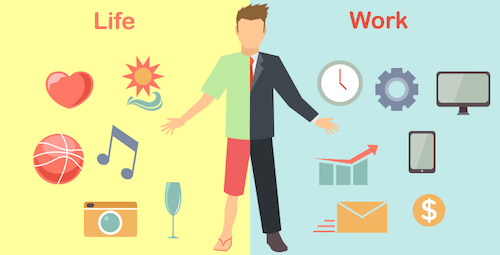 Source
In his book The Happiness Advantage: The Seven Principles of Positive Psychology That Fuel Success and Performance at Work (Crown Business, 2010), Shawn Achor cites research from the American Psychological Association that found when "the brain can think positively, productivity improves by 31 percent, sales increased by 37 percent, and creativity and revenues can triple."
Here's how you can make the best of your vacation and make sure you come back de-stressed, happy, positive, and full of energy.
Preparing to Take a Vacation
When you've decided to take a vacation, you'll need to start preparing for it at work.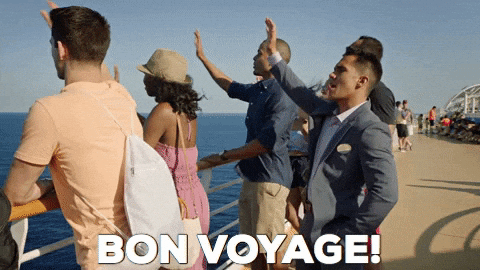 As an influencer marketing manager, your core responsibilities include dealing with influencers and running campaigns and events. So, you need to make sure all the influencers you're working with are aware that you'll be out of the office, all major campaigns and events are successfully completed, and you've prepared everything at work for whoever is covering your responsibilities. 
1) Let influencers know you're going on a short break, but don't leave them hanging.
Inform influencers and clients about your vacation ahead of time. This will allow you to schedule all the events, campaigns and projects you're working on in a timely manner. You should tie up all loose ends before you leave, so there's minimum pressure at work while you're at the beach sipping mojitos.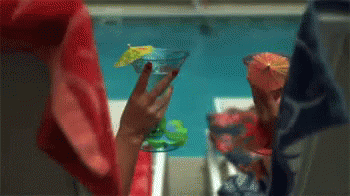 A couple of days before leaving, send everyone a "last call" email asking if they have any last minute tasks they'd like help with and providing your travel dates and a way to contact you in case of emergency. However, make sure they know it's only in case of extreme emergencies!
And don't leave them in limbo. Let influencers know who they can contact while you're off at the Bahamas. Introduce your point of contact (a team member, most likely) through email, phone, or in-person (depending on how you generally conduct your meetings) – so they're comfortable contacting them. Make sure your team member is on top of everything regarding the influencers you're working with. 
Here's a great template by Productivityist that you simply tweak and send it off to all your clients and influencers. 
---
CLIENT NAME,
I will be out of the office from DATE LEAVING to DATE RETURNING but wanted to assure you that I have handed off all important information to DELEGATE'S NAME while I am away. Should you have any questions or need anything during this time, please feel free to contact DELEGATE'S NAME and they will do their best to assist you.
Any correspondence (email or phone calls) sent my way will be responded to within 2–3 days of my return.
Sincerely,
YOUR NAME
---
2) Create a roadmap for whoever you're leaving in charge.
Check in with your team about all the campaigns, events and other influencer happenings that will occur in your absence. Create a detailed plan for the team member you're leaving in charge on your behalf and let them know in advance everything you'd like them to do. 
Things like:
Campaign audits

Running influencer campaigns

Social media promotions

Conducting influencer events

Tracking ROI

Creating and uploading content for social media
So, everything and anything they might need to do while you're away.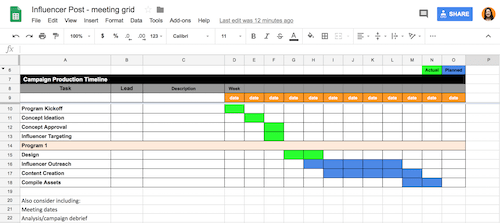 Source
Better yet, ask them to sit with you for a few days (before you leave for the vacation), so they can see how you work. The less learning curve, the better. 
Also, don't forget to give them all the essential information – social media accounts and passwords, any other apps you're using for scheduling\tracking-content\CRM and their account details, etc. Make a list of every app you use for influencer marketing, and then give it to the person in charge.  
3) Where's your contingency plan?
What happens: 
If during an important promotion campaign, your team forgets to send out products to a key influencer? 

Or, you don't upload the right posts on social media at the right time for a certain campaign? 

Or, you're getting hate comments on your social posts all of a sudden? 

Or, the influencer is annoyed at your brand for xyz reason? 

Or, if an influencer is being difficult? 

Or, if an influencer agency is giving you trouble? 
And the cherry on top is you're not available to unruffle feathers and sort everything out.
Chaos ensues. 
With companies running leaner these days and most managers having a compulsive need to 'put out fires' themselves, it's hard to take a stress-free vacation without some sort of a contingency plan in place. 
Think of all the emergencies that can occur while you're gone – all the things that could go wrong (and have gone wrong in the past) – and create a plan for it. Also, let your team know at what point of the emergency should they contact you and how they can contact you. A simple email with URGENT mentioned in the subject line should do the trick.
4) Make sure you're taking a vacation during a relatively slow time.
You're going on a vacation to de-stress, right? So if important things are happening in your absence at work, you're only going to get more and more stressed. One, because you're not there to participate, two, so many things can go wrong in your absence. 
To avoid that, plan your vacation during a slow time at work.
Review all the upcoming events, campaigns that need to be run, products that need to be launched, and so on with your team before deciding on your travel dates.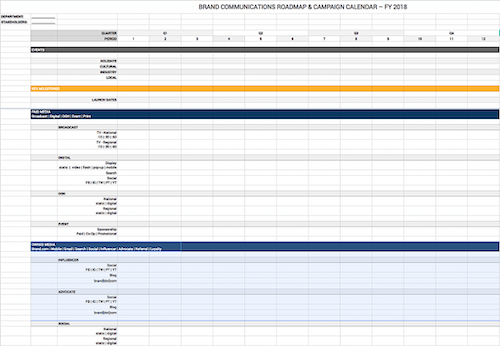 Source
If there are any big launches, influencer campaigns, or influencer events that you know you'll need to be attending, don't plan a vacation around those dates. Try to wrap all the important things up (things that directly require your input) and then plan your vacation. If need be, finish a campaign, hit all the right goals, and then leave for vacation immediately after.  
5) Schedule all the work beforehand.
Make sure to schedule in advance all the content that will need to be uploaded while you're away. You can use any of the following scheduling apps to schedule your social posts (make sure to create extra content as a precautionary measure, so your team doesn't run out of content in case of an emergency).  
HootSuite

Buffer

CoSchedule

PostPlanner

Feedly
These apps also help you track results and they're super-easy to use, so your team can easily handle social scheduling and posting through these apps in your absence. And if you're OCD about work, you can always check the progress from time to time to see if everything's in order.
While You're on Your Vacation
You've spent the last couple of weeks tying up loose ends, satisfying influencers and clients, and teaching your team members every little nitty-gritty thing related to your job (so they're capable of handling the influencer marketing part on your behalf). You're exhausted and you're ready for your well-deserved vacation. 
Your flight is booked, your bags are all packed. Off to the sunny Bahamas, or the pyramids at Cairo, or the busy streets of New York City, or Hawaii, or wherever your heart's set on.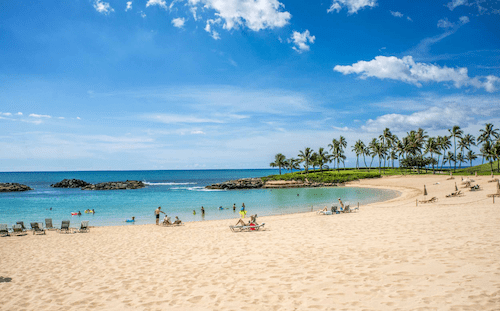 Do your vacation right, and you'll come back energized, de-stressed, and with improved productivity. Do it wrong, and you'll come in a worse state than you were – tired, stressed, and dissatisfied. 
3/4 of executives, out of a survey of 1,600 professionals, admitted to connecting to work at least once a day while on vacation, including 34% who said they checked in multiple times a day. Only 3% say they do not check in with the office while they're away. 
And did you know, nearly 9 in 10 (88 percent) said they have cut short or canceled a vacation due to work pressures?
So, how do you make the most of this vacation?
1) Unwind and unplug.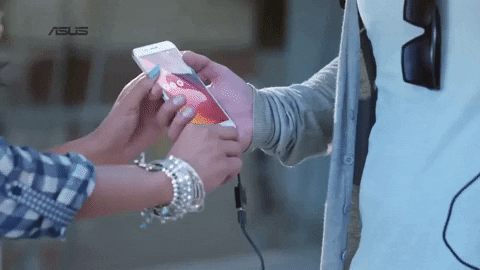 Blurred boundaries between work and time off can be bad for your health,"

says Kathleen Hall, founder and CEO of the Mindful Living Network and the Stress Institute.
If possible, completely unwind and unplug. Take as few electronic devices with you as possible  – if your phone can do pretty much everything, don't take your laptop. The fewer things you take, the lighter you'll feel. So, you should:
Turn off your social media updates. 

Better yet, deactivate your personal social media accounts during this time, so you spend the minimum possible time in front of your mobile screen.

As little as

two hours of screen exposure

(through TV, laptop, or even your mobile device)

a day can increase the risk of weight gain, diabetes, and heart disease in adults.

Turn off your email updates. Check emails when you want, and not every time it pings.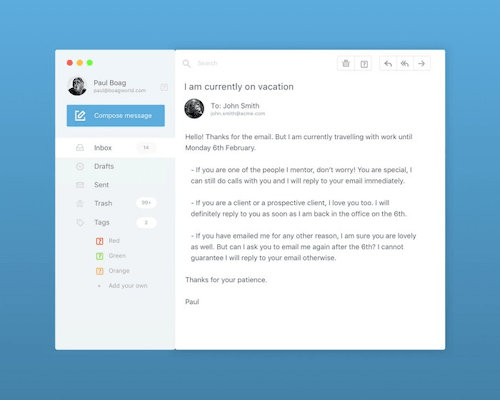 Source
And generally on your vacation, try to: 
Immerse yourself in full-day activities so you're not thinking about work.

If you're going for a staycation or a lazy week at the beach, don't take your phone outside. Keep it in the hotel room. 

Spend as much time outside in nature, as possible. A study by the University of Wisconsin School of Medicine and Public Health found that "a natural environment allowed people to leave the stressors of their everyday lives behind." Which is exactly what you want from this vacation. 
2) If you can't unplug, set very strict boundaries.
Set specific work times for yourself – take out an hour or half an hour where you might check in at work, make a few phone calls back home, check your emails and social accounts. Apart from that time, don't even think about work. Be strict about that.
DON'T be this person: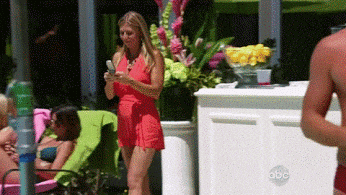 This idea that you might get an email, this kind of always worrying about being connected seems to be much more damaging," says Bill Becker, an associate professor at Virginia Tech's Pamplin College of Business who studies organizational behavior.
Like Brian Scudamore, you could even ask your assistant or a team member to change your email and social media account passwords.
3) Keep a notebook with you for unsuspected bursts of inspiration.
If an excellent campaign idea pops in your mind while taking a long walk by the beach, or enjoying a camel ride at Giza, write it down. Inspirations are on a full roll when we're relaxed (which is probably why you get your best ideas while showering), so keep a notebook handy where you can quickly write them down.
However, don't obsess over them or go over every last detail that pertains to that idea. Keep that for after the vacation. 
After the Vacation
You've come back rested and happy. Now it's time to get back to work confidently. 
1) Ask for a detailed review of everything that went on in your absence.
Ask your colleague (who you're leaving in charge) to track all the posts and ROI, and give you a single detailed report when you get back. Every single phone call with a client, every other point of contact with them, every meeting, every email should be written about in the report. If they've run any campaigns or tracked campaigns that were already running, ask for a detailed account on that as well. 
Source





Source
Basically, every little thing should be tracked and documented so when you come back you can start ASAP. 
2) Let the influencers know you're back and touch base with them.
Send influencers an email informing them you're back and ask them what went on while you were gone. Were there any glitches or did everything go smoothly? 
After getting a low down on all the campaigns and influencer activities that continued in your absence, confidently show the influencers you're on top of everything. 
How long has it been since your last vacation? How did you prepare?