Instagram is eating Snapchat's lunch.
Savvy branding experts from Tony Robbins to Gary Vaynerchuk are doubling down on Instagram as a marketing platform.
But why?
Instagram has over 700 million monthly active users, and 80% of these users use Instagram to learn about products and services.
The platform is a fantastic way to:
Engage with your audience

Reach new audiences

Build your brand

Increase sales
Business owners and marketers are all wondering: How can I use Instagram for business?
At Jumper Media, we want to help.
We spent weeks scouring the internet and learning the best practices of the hundreds of businesses we work with to find out what works on Instagram, and how you can make your brand stand out.
Keep reading for our best tips on how you can use Instagram to get real results for your brand or business.
Here we go…
Create Your Instagram for Business Account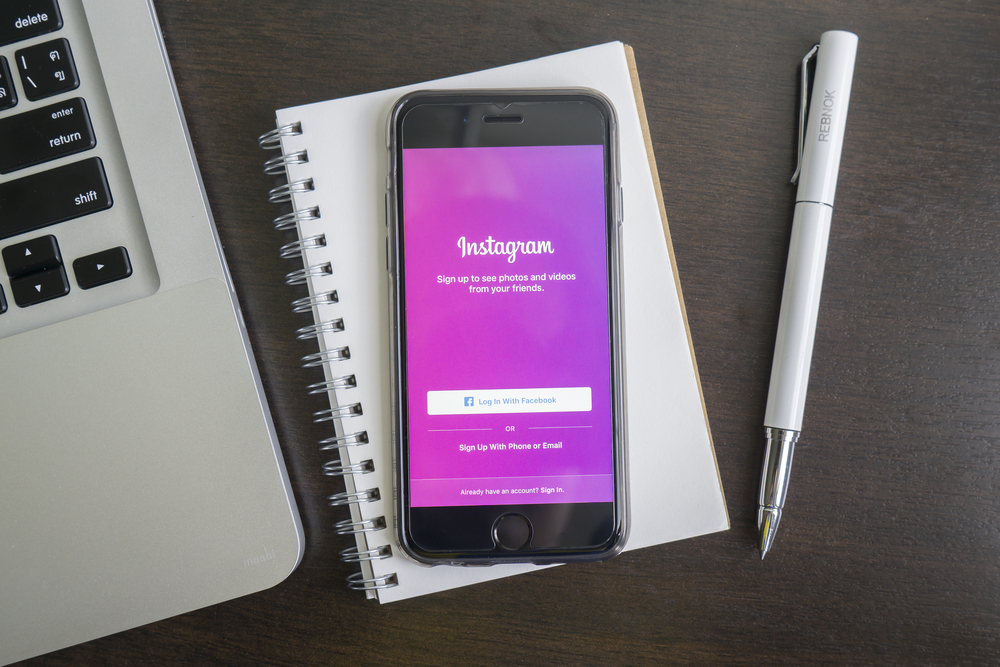 1. Download the app: The application is primarily for mobile, but your account can be viewed on a desktop computer.
2. Sign-up using your email address: Although it may seem easier to sign up through Facebook, the application will automatically connect your personal Facebook account.
Action Step 1:

Sign up using your work email. The "Find Friends" feature on Instagram will recommend your business account to all people who have your work email saved in their phone.
3. Choose your username and profile picture : You will then be asked to choose a username and profile picture. This is an important step for your brand.
Action Step 2:

Make your username easily recognizable by using your business' name. Your profile picture should be your logo.
4. Add Basic Profile Info: Here you will be asked to add your full name and phone number.
Action Step 3:

Use your businesses name. Add whatever phone number your clients use the most.
5. SKIP THIS STEP: The next step will ask you to use Facebook or your contacts to find friends.
Action Step 4:

SKIP THIS STEP: Before you start engaging with followers we need to set up a more complete account.
6. Write your bio: Click options (the gear on the top right corner of your profile page) and go to "edit profile"
Action Step 5:

Let users know what your brand is all about. Give them a short description of who you are and what you do.
7. Add website URL: Click settings and go to "edit profile"
Action Step 6:

Fill out the website and bio section of this page. This section will be your audiences only way finding your website so be sure include it!
8. Switch To Instagram For Business: Click options and scroll down to "switch to business profile." Note: You must have an Facebook Page for your business to be able to switch your Instagram to a Business profile.
Action Step 7:

Add any information relevant to your business. Add contact information, store hours, address, phone number, etc.  
9. Sync All Social Media Accounts: Click options and scroll down to "linked accounts"
Action Step 8:

Sync all social media applications that your business has an account with by tapping their icon and clicking "link." This way, when you post to Instagram the photo will also show up on your synced accounts.
Navigate Through The App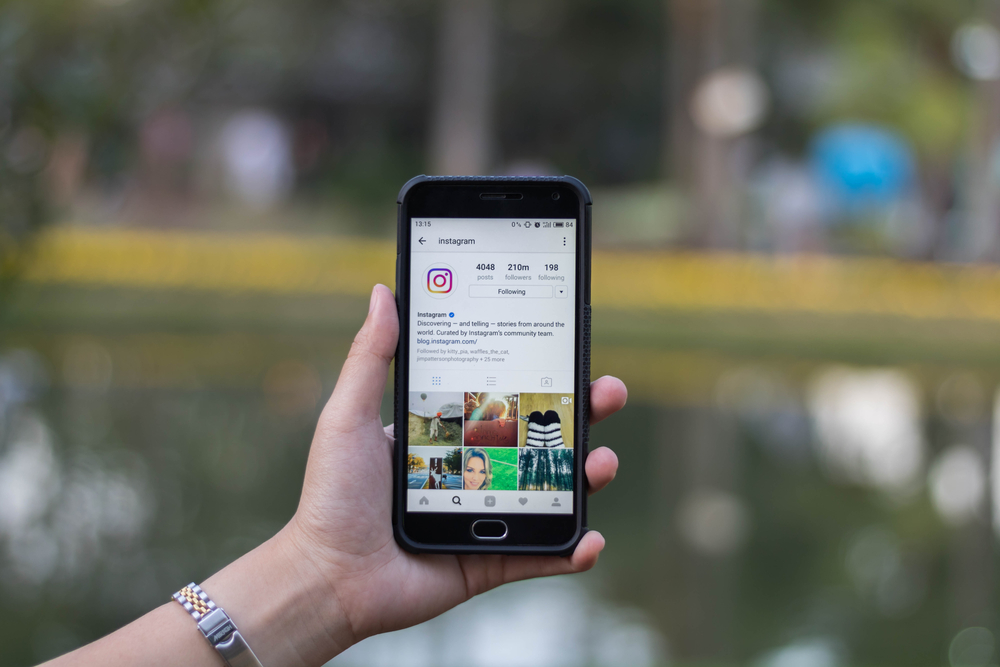 Familiarize yourself with Instagram by taking a quick tour.
Home: This button directs your to your Instagram's news feed where you can see all the posts of the accounts you follow.
Search: This button directs you to a page where you can search people, places, things, favorites and hashtags.
Camera: This button looks like a square with a plus sign inside of it. It will direct you to your phone's camera. You can also access your photo library.
Notifications: This button directs you to the page where you can see who have liked, commented, tagged, and followed your account recently.
Profile: This button directs you to your own profile. Here you can change your account settings, see your direct messages, and your followers and the people you follow.
Direct Message: This button directs you to all the messages you've sent and received from people.
Another feature you should familiarize yourself with is Instagram's option button. The option button is located on the top right corner of your profile page.
The option's section contains:
Customizable Account Settings:
Story Settings: You can hide your story from certain users, allow message replies only from certain accounts, and save your shared photos

Edit your profile

Change your password

See posts you've liked

See users you've blocked

Switch to a business profile

Make your account private
Customizable Settings:
Link social media accounts

Change language

Change push notification settings

Customize your comment section: You can change your settings to hide inappropriate comments or comments with certain keywords
Your settings also contain:
Support: You can access the help center or report a problem

About: Here you can see what Instagram's ads, blog, and privacy policy are about

Logout: You can logout of your Instagram account via settings
Start Posting for your Business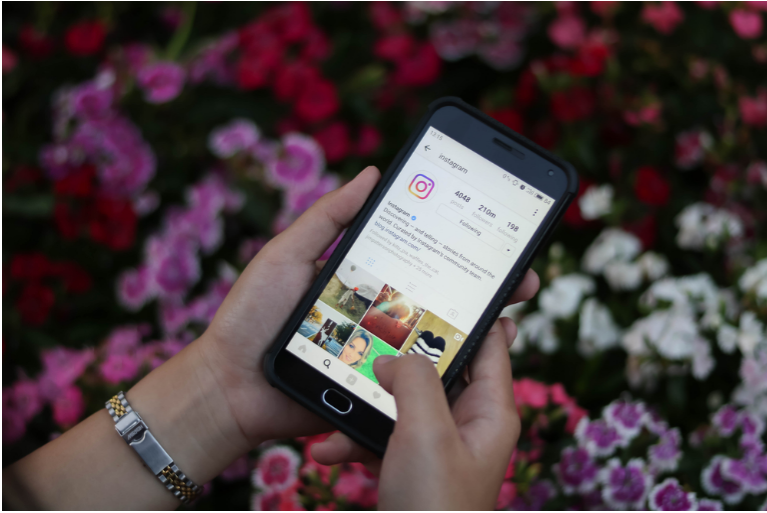 Start posting images and videos to your Instagram account.
Instagram's highly visual platform makes it ideal for giving users an idea of what your brand is all about.
To post, tap on the camera icon at the bottom of the screen.
You can either take a new picture or choose from your photo library.
Here are 9 actionable steps you can take to post unforgettable Instagram photos.
Action Step 9:

A powerful way to share your businesses story is to post photos of your product/service in use.

Action Step 10: Post behind-the-scene photos to give your audience a look into what your work life is like. For other great Instagram post ideas, check out this article to see what the top brands are doing on IG. 
Action Step 11:

Videos add another dimension to your story. They give your audience an even more in-depth look into your business. They are also a great way to get creative!

Action Step 12 :

Use colour! Instagram is a fun way to experiment with colour to catch

your audience's attention.
Example: I am always impressed by Adobe's Instagram account because you don't have to be into editing to want to follow them.
Adobe posts pictures of the images their customers created using their very own editing software.  However, they don't post randomly…Adobe groups the pictures based on colour, style, and design to create an eye-catching, pleasing account for their followers scroll through.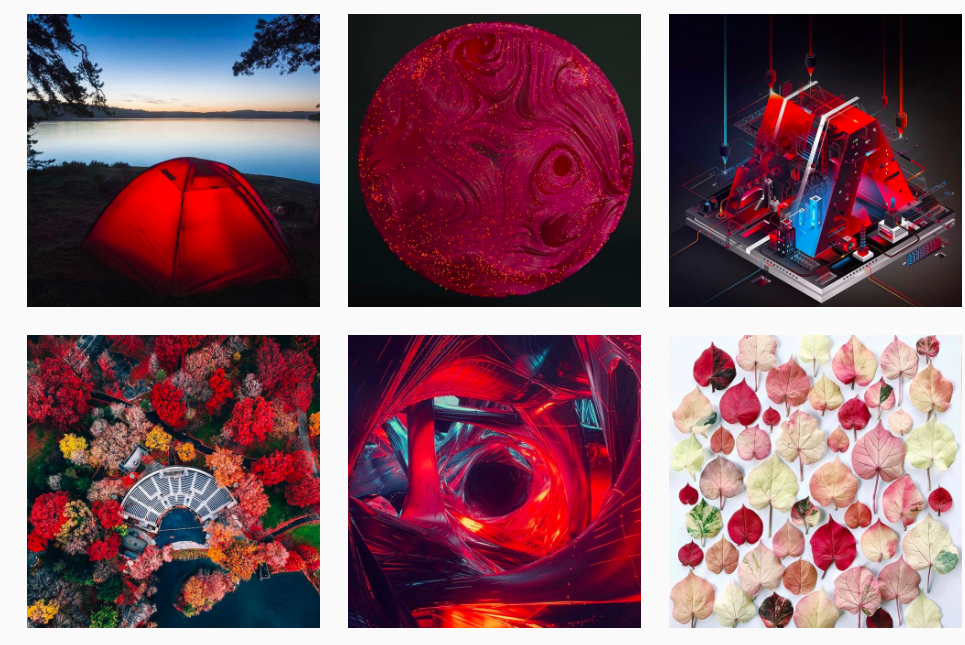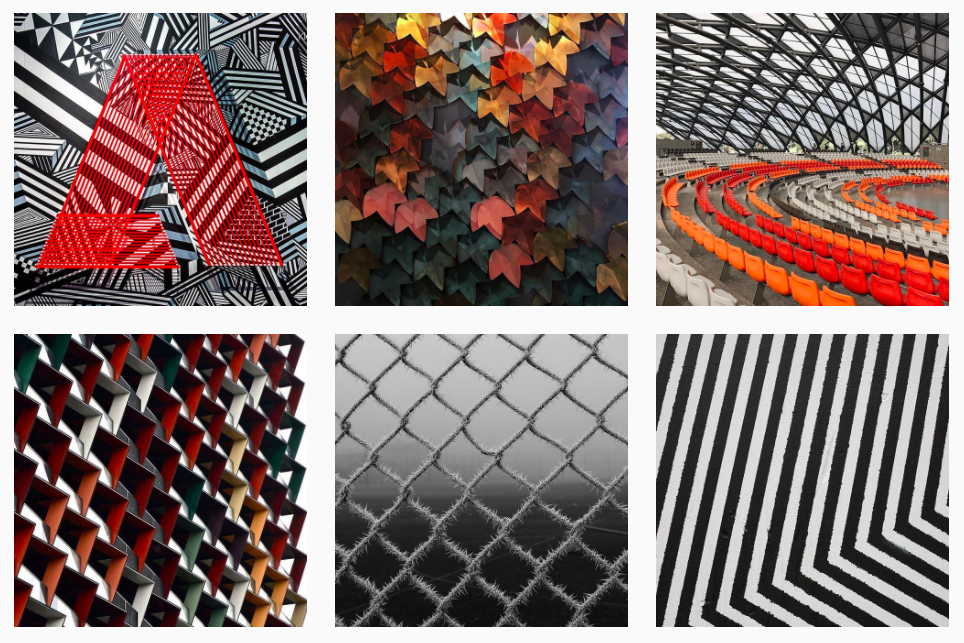 Action Step 13:

Choose a theme and stick with it. Consistency is important when designing our brand.
Example: Grey Advertising chose a black and white theme for their Instagram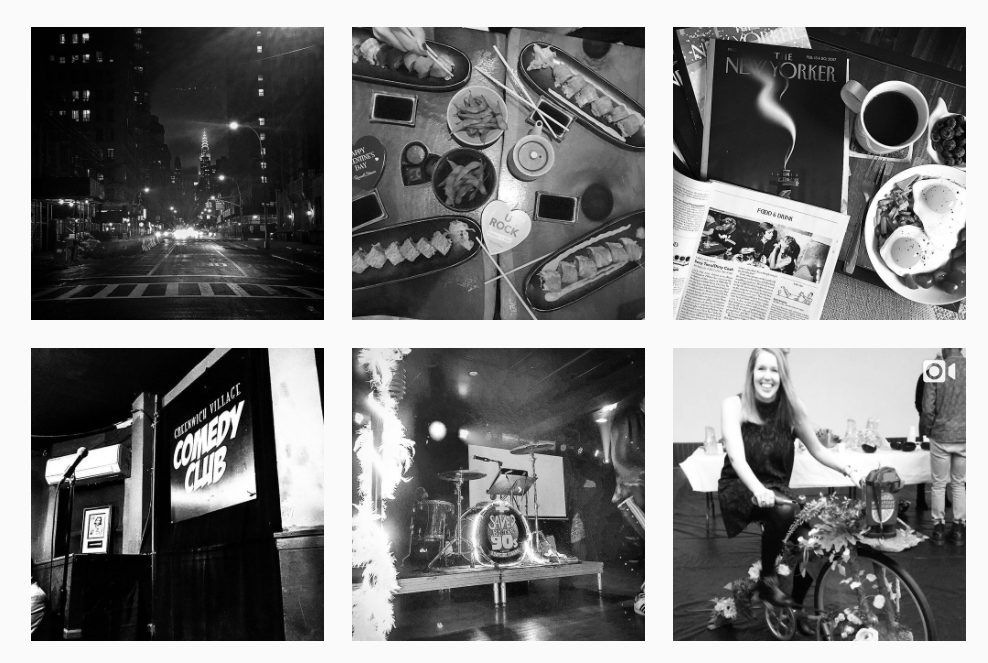 Action Step 14:

Use filters. Check the 5 best Instagram filters to use for brand's

here.
Action Step 15:

It's important to give your audience a 360 view of your business. Balance fun and serious posts.
Example: Hubspot's Instagram account is the perfect balance between fun and serious with pugs and computers!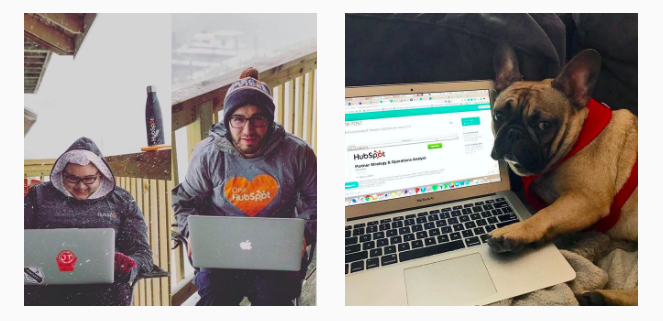 Action Step 16:

Tag people in your photos. They will likely share the photo with their own followers and increase your reach.

Action Step 17:

Add a location to your photos. Anyone who searches this location will be able to see your post!
Follow Friends of Your Business
Remember that step we skipped in the beginning?
Well now that you've posted a few great photos it's time to get some followers!
Action Step 18:

Find friends by going to the options button and scrolling through your via your contacts and Facebook friends.

Action Step 19:

Follow EVERYONE. You want to reach out to as many people as possible!

Action Step 20:

Follow anyone who follows you.
Instagram Stories for Business
Instagram stories deserve their own section in our guide because it's a whole other thing!
Instagram stories are a compelling way to engage with your audience as the feature only allows you to post 15-second photos or videos that are shared with all your followers.
To create an Instagram story:
Tap the camera icon on the top left corner of your homepage

Take a new picture or pull one from your library

Add it to your story!
Action Step 21:

Use the features that come with Instagram stories such as boomerang and hands-free.

Action Step 22:

Use

Live video to chat in-real time with your followers.

Action Step 23 :

Use the pen and paintbrush features to spice up your photos! Make art, add captions, and spice up your story!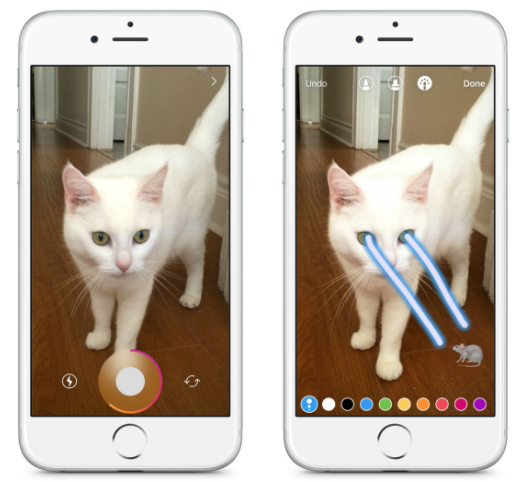 Action Step 24 :

Verify accounts can tag brands and influencers in their story. Tag anything relevant to your brand so viewers can then click the tags and be redirect to another Instagram account, website, blog, etc.

Action Step 25:

Take a look at who's viewed your story by clicking it and swiping up on your screen.
If you want to learn more on how to use Instagram's Stories feature check out our Ultimate Guide to Instagram Stories for Business.
Optimize How You Use Your Instagram Business Account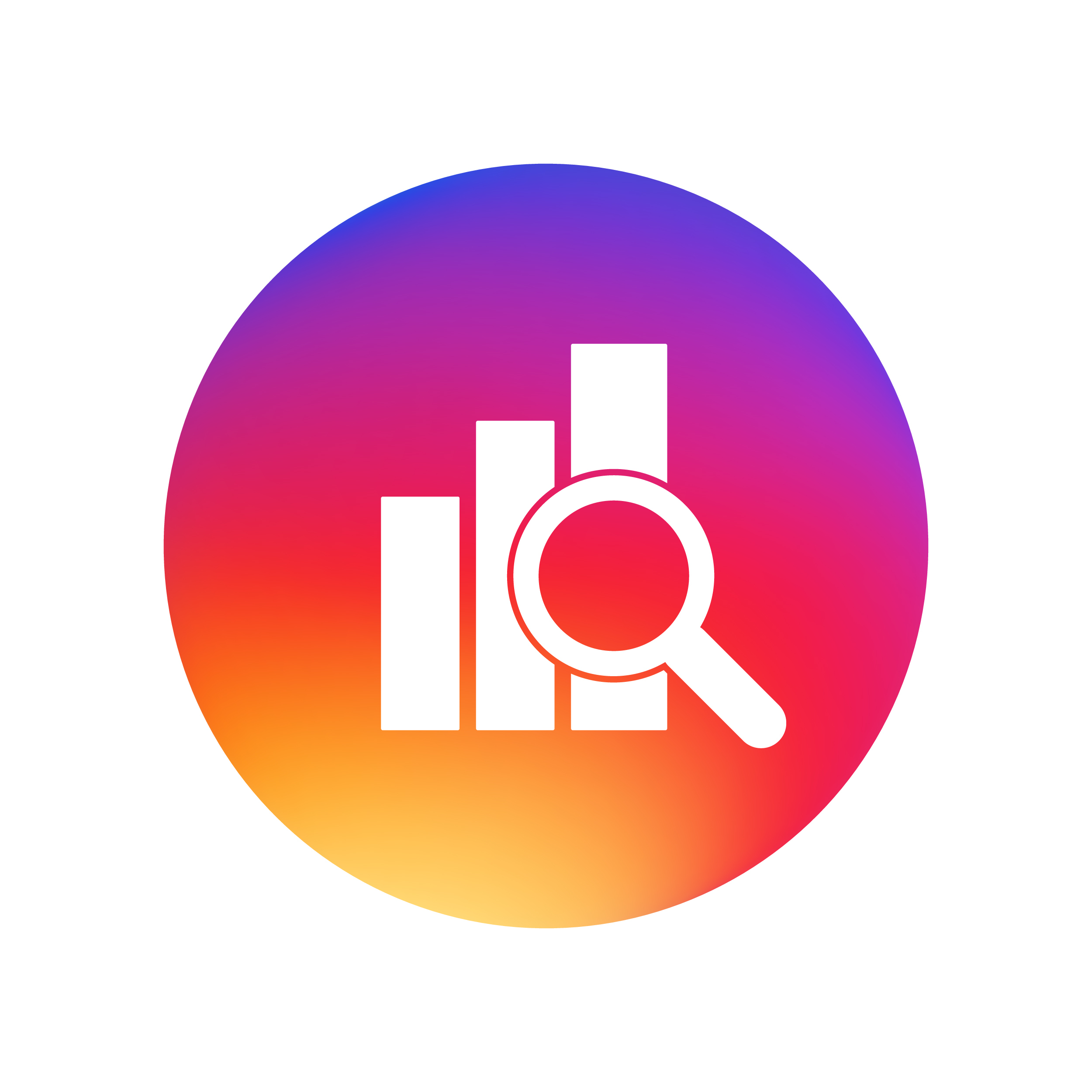 Get the most out of your Instagram account with the following actionable tips!
Action Step 26:

Use Instagram's analytics tool.
The tool allows you to see engagement,impressions, reach and follower info.
Action Step 27:

To get a more all-encompassing view of your account I still suggest using a third party analytical tool provider.
Example: SimplyMeasured is a free analytics tool for Instagram that offers much more functionality than Instagram's built in analytics.
Action Step 28:

Use scheduling tools so that you can post consistently and maintain your following.
Example: IFTTT is a great scheduling tools that syncs posts between all your social media accounts.
Action Step 29:

Use Instagram's sponsored posts.
To use sponsored posts simply go to ad manager via Facebook and choose your goal for your post.
Action Step 30:

Use the resources that Instagram offers.
Instagram has:
Action Step 31: Take advantage of Instagram's free training courses.
The courses can help train you in multiple areas of Instagram including Instagram for Business, Facebook and Instagram, Instagram Ad Types and more!
Action Step 32: Read Instagram's business blog.
Instagram's business blog is entirely dedicated to helping businesses succeed on Instagram.
Action Step 33: Use Instagram's brand resources.
Instagram offers businesses all the necessary brand resources to use on websites, store windows, and other marketing channels
Wrap It Up
If used correctly, Instagram can be the place that your business shines!
Apply these 30 steps to your Instagram account and watch your engagement, brand equity, and sales increase!
Are there any other strategies you've used to drive sales from Instagram?