Square photos are out.
Instagram used to only allow you to post square photos with a 1:1 ratio, which was hip and trendy at the time…but also pretty annoying.
Now that they've relaxed the rules — allowing both wide landscape crops (2:3 ratio) and tall "snapchat-style" crops (4:5 ratio) — you might be wondering…

What is the best size for Instagram photos?
And no, the answer is not "it depends." We actually have a strong opinion on this.
Tall 4:5 crops are the best (and landscape 2:3 crops are the worst).
Here's why…
---
Bonus Material:
---
Tall crop sizes take up the most screen real estate.
More and more companies are taking to Instagram to promote their products nowadays. In fact, it doesn't matter if you are an online dating site, or a company that sells covers for mobile phones it's a great way to connect with people on a personal level, which leads to more interest in your product.
However, once you've connected with people and made them interested enough in your company to follow its official Instagram account, you still need to get their attention with every photo you post.
Interestingly enough, crop size is an important part of this.
When your photo uses the landscape ratio, it takes up substantially less space on a user's screen; at most, it uses about half of the screen. On the other hand, a 4:5 ratio expands to take up nearly the full screen, giving consumers a reason to notice the image.
Because of the small size, an Instagram post that uses the landscape ratio also has to compete with other posts that will be on the same screen. When the image takes up the whole screen, users aren't already looking at the next photo, skipping yours entirely. Instead, they have to be focused exclusively on your image for at least a few seconds.
Especially on a website like Instagram, where posts on the home page aren't displayed chronologically, it's important to grab people's attention the second they see the image. The way Instagram's feed works, some people that follow your account won't even see your images, so you really have to hook the people who do.
Smaller images are just easier to ignore, and that's the last thing you want.
You only have a few seconds.
People scroll their Instagram feeds very quickly.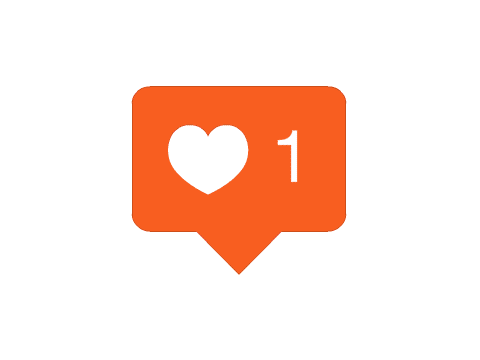 For the most part, you only have a second or two to get someone interested in your post before they're on to the next picture and you've missed your chance. Many people won't even really give your picture a thorough look before moving on; you have to catch their attention, and then they'll take another second to really take it in.
That time is even shorter when you use a landscape photo. The way Instagram displays landscape photos makes it look almost like a thumbnail, which is easy to ignore and scroll past without a second glance.
If people are able to actually see your image, they're more likely to pay attention to it, and that leads to more interest in your product.
Tall photos are more detailed.
A landscape photo can be shot in the highest quality imaginable, but on Instagram, it will still be small and hard to see.
Because the width of a landscape picture and a portrait picture have to be the same on Instagram, a landscape picture will always be lower quality. The exact same picture posted in a portrait style instead of in a landscape style will be more appealing to people, and they'll be more willing to pay attention to it.
Even if you have a photo that was shot in landscape, it's a great idea to crop it to portrait if you want to post it to Instagram. Most images shot in landscape can be cropped to a focal point, and if you really need the entirety of the image, it's best to post it somewhere else instead.
Many social media sites are great for landscape pictures; Instagram, however, is not one of them.
Tall photos are more viral on Instagram.
If you use landscape 2:3 crop, no one will want to repost your photo.
Most pages like @PassionPassport or @Jumper_Media that feature other people's photos are going for a certain aesthetic, and 90% of the time that means NO LANDSCAPES!
Go check out the Explore Page if you want more proof.
Ads work better full-screen too!
Ads are, of course, meant to get people's attention.
Even if they're not video ads and they're just still images, you still need to grab people's attention with them. It's even more difficult to attract attention with a still image than it is with a video, so you have to take advantage of everything you can.
No matter how exciting your ad is, the smaller size of a landscape picture will make people glance over it much more easily than the portrait size will. When your ad fills up the whole screen, people are more likely to see your product and the information you're providing to them.
When you have an ad that already grabs people's attention, you need it to be as big as possible for even more impact.
So which Instagram photo size is the best?
The multiple picture sizes of Instagram are very attractive to creative people who like to change things up. However, it's not always in your best interests to use all the different Instagram image sizes.
As a marketer, you need to be aware of how people interact with Instagram and use that knowledge to make more people interested in your product.
The 4:5 ratio, or the "Tall" crop, is the best way to advertise your products. It's great to get people's attention, and it's great to keep their attention so they notice your post.
The more you connect with your customers, the more they'll buy your product, and that should be your goal with all your social media posts.

On your IG feed, do you use a square photos, tall ones, or a mix of both?