Your Ultimate Guide To Creating Killer Instagram Content for your Business  – With Case Studies!
---
Instagram is fun – no one's doubting that.
But it's also hard, especially if you're a business owner or social media manager tasked with coming up with new, creative content ideas to post five or more times a work.
Then it's exhausting.
We don't want you to be exhausted, so we wrote this article. In it we'll give you some awesome tips for creating fresh content on-the-fly with minimal effort.
Enjoy!
How To Create Killer Instagram Content
Your ultimate guide to upping your Instagram content game – Increase your followers, engagement and brand exposure in 4 easy steps.
Let's get started.
I. Analyze Your Environment
1. Understand Your Brand
Instagram is a creative and unique platform with millions of users who are eager to see your brand's story – That is, if you give them something worth seeing.
You want to think about the best way to portray your brand's image.
Are you a creative firm? Then post creative pictures and videos.

Is is a part of your company values to take care of your employees? Then show Instagram how you do so.
Ask yourself:
What's my brand's story?

What is the best way for me to tell that story?

What are the most important parts of my brand that I want to show my audience?

How can I show my audience our core values

How can I show my audience the product/service that we offer?

How can I humanize my brand?
2. Understand Your Audience
It's important to ask yourself "Who do I want to reach with my Instagram?"
Are you targeting millennials? Moms? Middle aged men who love cats?
If you understand who your audience is, you can start to have a better idea of how to capture their attention.
Consider:
Demographics:

What age, gender, geographical region is your audience from?

Content:

What kind of content does your audience want to see?

Time:

What time of day will your audience be checking their Instagram the most?
One common mistake businesses make is creating overly-promotional Instagram posts that showcase their products or services, but not necessarily what their audience is interested in seeing. For example an outdoor apparel company might have awesome photos of their shirts and jackets, but there is much more content they could be sharing that their audience would want to see. The company should consider posting beautiful images of the outdoors. While these images may only be tangentially related to the company's products, they are definitely the type of content that would lead their followers to come back for more.
Jumper Media created a software that targets Instagram users based on their interests so that you can find followers that are right for you with little effort.
3. Understand your Competitors
Research your competitors to see what kind of content they're posting, how often they're posting, and how well their audience is engaging.
If you're still feeling stuck for content ideas, check out our other blog post '27 Cool Things to Post on Instagram: Ideas from Top Brands'"
Case Study: Lorna Jane – Know Your Audience
Lorna Jane, an activewear company, uses their Instagram account to give you an idea of what their brand represents.
After scrolling through their photos, you'll see that they offer activewear to sporty, twenty to thirty year old women who want to look good while they work hard.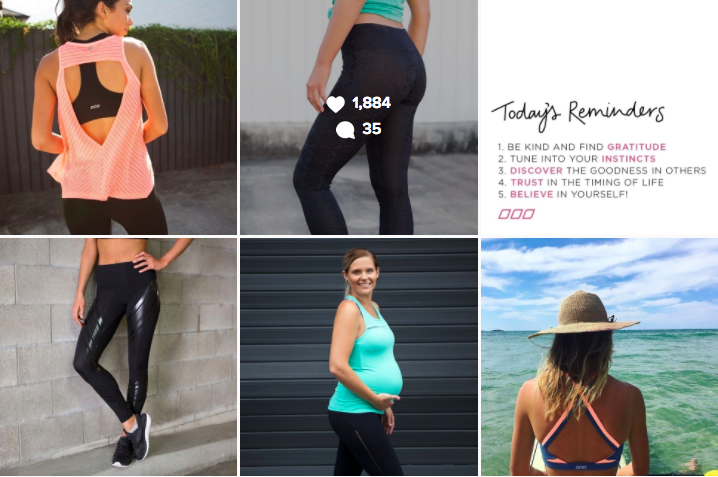 II. Create Creative Content
1. Content Ideas:
Behind-the-scenes:

Humanize your brand with a sneak-peek of what it's like working behind-the-scenes.

Reposts:

Repost content from fans, followers and even your employees- Always make sure to credit the original creator.

National Events:

Show that you're involved by participating in national events.  

Illustrations

: Show your audience your creativity by posting illustrations

Humour:

Tickle your audience's funny bone by posting witty and entertaining content.

Videos:

Post videos if you think that it will do a better job at conveying your message.

GIFs:

GIFs are a great way to convey your message in a short, simple, and often laughable way.

Cross-promote:

Post content about your website, snapchat, twitter, facebook, etc to entice your followers to engage with your brand on other social media platforms.

Contest and promotions:

Create contests and promotions where your followers can participate by following, sharing, or tagging their friends.

Instagram Videos:

A new medium for sharing content on Instagram where you record and share "Snapchat-like" stories with your followers – This is a great way to add dimension to your account with live  movements and sound.
Save time creating and posting content with Jumper Media's  "content" package where an account manager creates a custom content plan for your business "does-it-for-you" so you can crush it on Instagram and get back to running your business.
Jumper Media will help you create a killer content strategy that is targeted towards your ideal audience.
If you're still feeling stuck for content ideas, check out our other blog post '27 Cool Things to Post on Instagram: Ideas from Top Brands'
2. Editing
The simplest edits can completely transform a photograph – And the more visually appealing your content, the better.
Try using the following editing tools:
Snapseed

includes 25 editing tools and filters such as straightening, text, frames, HDR and more.

Slow Shutter

allows you to create slow shutter speed photos right from your smartphone.

Tiny Planet Photos App

turns all your photos into a "fisheye-like" image where everything looks like a tiny planet.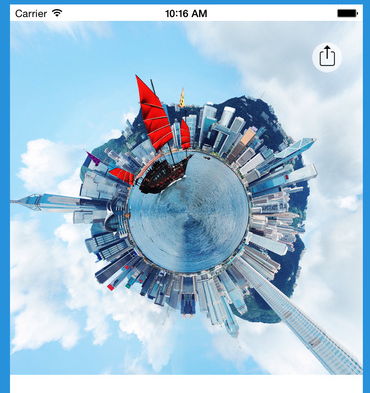 Facetune

is a blemish fixing, red-eye correcting app that makes your face look flawless.
Average Camera Pro

helps you capture an image in the dark by taking multiple shots and analyzing them to make the lightest pixel look white.
Case Study: WeWork – Behind the Scenes
WeWork's bio reads "Make a life, not just a living."
WeWork offers businesses a co-working space that is designed to inspire and their Instagram account proves it.
WeWorks Instagram features behind the scenes photographs of the co-working space where members do yoga, drink champagne, and, of course, work.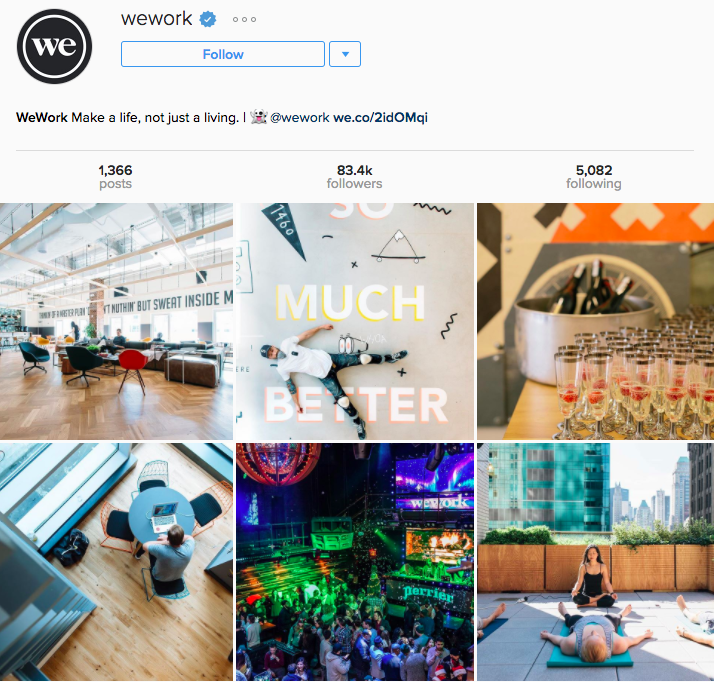 III. Create Killer Descriptions
With a 2200 character limit, it's important to use your description space wisely.
You have two description areas that you have to worry about:
1. Bio: Instagram is a popular channel for people to discover your brand, so make sure you write a short description about what you do and with a link back to your website in your bio – By enticing your followers with a good descriptions (and of course stellar photos), they're likely to click on your website via Instagram.
2. Picture Captions: This is the space below the Instagram post that gives your picture some context.
Follow these tips to ensure that your descriptions are on-point:
1. Brainstorm:
Take the time to brainstorm caption ideas. Also write a few drafts so that you are sure it's exactly what you want to say – Posting something without thinking it over can mean the difference between gaining 1 follower and 50 followers.
2. Highlight the important stuff:
The default view on Instagram only shows the first 3-4 lines of your description – Write the most important part of the description within these 3-4 lines.  
3. Call-To Actions (CTAs):
Use actions words to prompt your audience to perform an action.
Examples of CTAs:
Tag your best friend
Double tap to…
Like if you agree
Comment your favorite…
Click on the link in my bio
4. Hashtags: 
Hashtags are a great way to reach a new audience and connect Instagram users that are talking about the same topics. It's important to use hashtags that are trending but are also relevant to your brand.
5. Tone:
Instagram has a witty, light hearted, and funny tone – Your descriptions should too.
6. Emojis:
Emojis are a fun and cute way to add another level of emotion to your descriptions. Not all Emojis are created equally. A study by Simply Measured showed that posts containing the heart emoji ❤️️ got nearly twice as much engagement as post containing any other emoji.
Case Study: Millenials of New York – Descriptions

The popular Millennials of New York lets you know exactly what you're getting from them with their short, simple, but descriptive bio.
The account also includes a link to Amazon where you can buy their book "Millennial's of New York."
IV. Optimize Your Account
1.Timing
Think about the time that your target audience will mostly likely be on Instagram- Think about geographical location, work schedules, sleep schedules, etc.
Test which ones do the best and when – Use tools like Simply Measured that track which Instagram posts are doing the best and the worst.
As a rule of thumb try to post when your followers are less busy, and likely to be looking at their phones. During the week posting when people are on the way to work, on their lunch break, or on the way home from work.
2. Tagging
People

: Tag the people in your photos and they will likely reciprocate by sharing your post. This will reach a whole new audience.

Employees:

Tag your employees to give your followers an even better look into your company via your co-workers.

Location:

Tag your location so that your followers can click and see other photos taken there – This is especially great if your company has an office space.
3. Tools
Take advantage of Instagram tools that make managing your account easier
Do some research to see which tools are the best for your Instagram needs – But here are a few basic ones to start with:
Social Insight i

dentifies and analyzes your followers so that you can optimize your Instagram content with ease.

Later

is a time-management app that schedules and manages your Instagram posts.

Soldsie

utilizes your website link in your bio by tracking your conversions, showcasing your content, and linking your photos to the content your followers are trying to find.

Facebook Power Editor

optimizes sponsored Instagram ads with features such as advanced customer targeting, call to action buttons, and flexible pricing.
Jumper Threads used Jumper Media as a tool and these were the results!

4. Influencers
What's an Instagram influencer?: An Instagram personality that has a large number of followers who are influenced by what he/she has to say.
Take advantage of their power and get an influencer to mention your product/service!
Engage with relevant influencers who would benefit from showcasing your brand.
Share their content

Like their photos

Mention them in your posts

Give them some free stuff to show off!
Case Study: ASOS – Influencers
ASOS, a large online retailer,  features creative influencers from around the world on their Instagram account – Each of these influencers has their own significant following, persona, and content.
ASOS even has hired fashion-forward influencers as brand ambassadors.
ASOS ensures that they tag each influencer and credits them for their photo.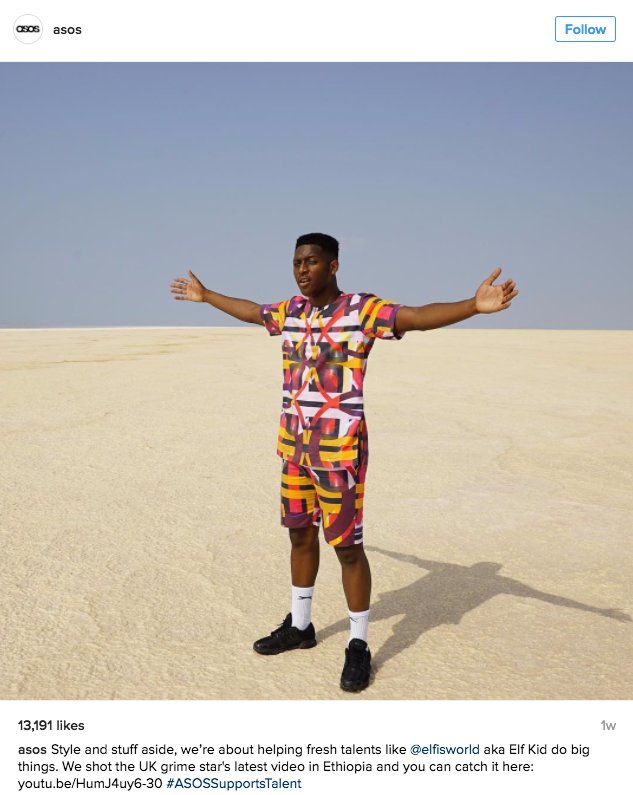 Wrapping It Up
Instagram has millions of active users who want to hear about your brand's story – Take advantage of this lucrative platform by creating killer content.
Do you have any secret pro tips for taking awesome Instagram photos and videos?  We'd love to hear them 🙂