This is a guest post by Shawn Byrne, founder, and CEO of My Digital Dentistry. Shawn started My Digital Dentistry after years of developing and executing successful marketing strategies for Venture Capitalists and business owners in and out of the medical field. He saw a growing need for quality digital marketing specifically in dentistry and had the foresight to create an agency specializing in understanding and solving the unique problems of Dentists and their practices from General Dentists to Endodontists.
---
Dentists: Are Your Marketing Strategies Stuck in Last Century?
There was a time when dental practices were fully dependent on traditional marketing strategies to get the word out about their professional services. However, while methods like advertising on TV, radio, and newspapers are still a popular choice, more and more dentists are now turning to digital marketing to promote their practice.
Traditional methods still work, but the bigger-yet-more-targeted scope and the cost-effectiveness of digital marketing strategies are proving to be very attractive to more and more dental practices. If you take a closer look at digital dental marketing today, you will notice that competition is fierce, with everybody jockeying for traffic and search results rankings to attract more new patients.
Over the last few years, we have seen the emergence of digital dental marketing trends that boosted online visibility, branding and patient rosters for many dental practices. Trends, however, come and go. For this new year, we can expect many digital trends to stay strong, a few to make a comeback, and some fresh ones to crop up.
Let's take a look at the dental marketing trends that you might want to try in 2019.
Sink Your Teeth Into These 2019 Digital Marketing Ideas To Take Your Dental Practice Online + Plans & Strategies
Video Marketing for Dentists – It Can and Does Work! 
A 3,000-word article on, say, proper oral hygiene practices would be great, but you know what would be even better? A 2-minute video that talks about the same topic but is more engaging.
Source
Not to knock the written word, because well-written articles about oral care will always be appreciated. It's just that video content is so much easier to take in than lengthy articles, and includes a visual demonstration, to boot.
Videos have long proven to be quite effective at engaging audiences, promoting brand awareness, and building trust with prospective customers. And with the rise of live video, we can only expect more video content from dental practices in 2019 and beyond.
Chatbots for Dentists
There is no question that chatbots — those AI-powered computer programs that conduct conversations with human users — are beginning to transform the face of customer support for businesses.
Source
When websites first started incorporating chatbots a few years ago, many of them were a little off, or even clumsy. Internet trolls toyed with them relentlessly, often documenting hilarious results. Advancements in artificial intelligence, however, have vastly improved the conversational capabilities of chatbots today. Some users even say they can't tell whether they're talking to a computer program or a human being.
Sure, flawless chatbots are still years away, but they will continue to evolve, and customer service-oriented businesses (like dental practices) would do well to make inroads into chatbot use now. This technology will be quite useful for making patient appointments, as well as informing patients about the latest technologies in dentistry and treatments available at their local practice.
Interactive Content – A Good Marketing Idea for Dentists?
Videos are appealing enough, but interactive content wins hands down over videos when it comes to engaging audiences.
Source
People are consuming content differently these days, and developers have responded by bombarding markets with an endless stream of interactive content such as infographics, quizzes, polls, and surveys. All of these features make visitors stay longer within a website, which is good for its SEO, among other things.
Dental practices can get into the interactive content game by putting up quizzes, for example, about eating habits that could take a toll on one's oral health or creating infographics that provide tips on how to get over dentist-related phobias. The more creative your interactive content, the better engaged your visitor will be. They are more likely to stay long enough to check out what your practice has to offer and maybe book an appointment later.
---
Become a Jumper Media Insider
You'll get weekly motivation and first dibs on exclusive giveaways and other subscriber-only resources you can't get anywhere else.
---
Responsive Design
Website design had to make a major shift ever since mobile users started outnumbering desktop users a few years ago. With that ever-widening gap, dental practices need to get a handle on that ever-growing mobile market, and the best way to do so is to make their websites responsive.
With responsive web design, sites display well on smartphones and tablets of various sizes, screen resolutions and orientations, making it easier for patients to book appointments, ask questions or pay a dental bill.
Original Photography
For a long time, numerous websites across many niche markets featured (and still feature) stock photos. While stock photography looks good on the surface, there's just something about these pictures that comes across as insincere — simply because they aren't real. And considering how much people these days care about authenticity, many companies are now shifting to original photography for their website images.
Source
It's a great idea for dental practices to show off their actual well-lit, welcoming office spaces or their cutting-edge equipment through stunning pictures posted to their websites. Even better if they post photos of their friendly staff, as well as of their patients (with permission, of course) flaunting the results of their successful procedures.
---
Jumper Media's content creation services help your company or small business stay relevant in today's social, digital world.
---
Increased Social Media Presence
An official website remains a dental practice's face on the web, but social media has proven to be incredibly effective at promoting brands and increasing their online presence. We can expect more dental practices to become increasingly active on Facebook, Twitter, Instagram and other social media platforms in 2019 and the coming years.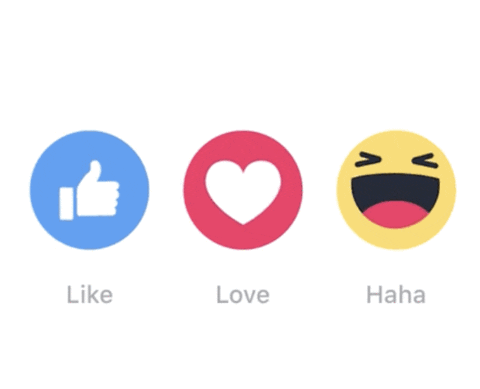 Source
Apart from promoting brand recognition, regular social media posts by dentists themselves are an excellent way of fostering trust among their patient base as well as boosting their practice's reputation.
Giving Back to the Community
While not exactly a digital dental marketing trend, giving back to the community is something that most dental practices do annually or continually as a part of their overall mission. This will also always be part of a dental practice's marketing efforts: by conducting free clinic days, a practice can better connect with members of the local community and establish a network with local vendors as well. Post about it!
Source
We hope you've been inspired by these dental marketing possibilities and are planning to take advantage of the trends and try or consider new strategies in 2019. An awareness of the trends that are expected to shape your industry for the future is a potent tool that can help your dental practice achieve its business goals, if you have the wisdom to use it well.
What trends are you excited to implement into your practice this year?