While waiting in line at Starbucks, you scroll through Instagram. A pair of boots catches your eye.
You need to have them.
You click on the website link in the profile and find yourself on the shop's homepage. You try to head over to the "Boots" section, but the link is hard to click on your tiny screen.
Finally there, you scroll through what seems like thousands of pairs of boots before you find one that looks like it might be the pair you love. You can't be sure, though – the color looks a bit off – and now it's time to order your coffee from the barista.
You put your phone in your bag, and by the time you remember the boots several hours later, you've decided it's not worth falling into the rabbit hole again to try to hunt them down.
You've missed out on making a purchase you truly wanted and the shop missed out on a brand new customer.
Instagram gets it. They want you to have that thing you need to have, or to at least find out more information about that thing you may need to have but aren't quite sure yet. That's why they've integrated themselves into the customer journey – Instagram is now acting as the middleman between the consumer and the merchant, giving both parties what they need to finalize a sale. Consider it a new generation of shopping, and though it's not without its cumbersome elements, it's so much closer to a native retail experience than it was a few months ago.
Quick Overview of the Instagram Shop Now Button
Last November, Instagram began rolling out their new shoppable posts feature, offering it to a select group of brands that included JackThreads, Kate Spade, and Warby Parker. Since clickable links still aren't allowed in Instagram captions, shoppable tags are the next best thing for merchants, and the quickest way to get people from an Instagram post into an online shop (without actually making them leave the app).
Why Shoppable Posts are So Good for Brands
Shoppable posts let retailers reach buyers and deliver important product information where they're already looking for inspiration. Brands that use shoppable posts are also able to access advanced analytics, including how many people viewed a product and who clicked through to a product page.
Instagram won't monetize the new feature by taking a portion of the purchase amount, but instead by letting retailers setup ads for their shoppable posts. Retailers don't have to boost a shoppable post – the benefit of a shoppable post is that products can be promoted without ads – but an advertised shoppable post could end up in the feeds of people who aren't yet following them.
And Why Consumers Love Them Too
Before shoppable posts, it was difficult for Instagram users to find more information about a product they liked. Now, they can jump into the discovery phase without even having to leave the app. Instagram conducted an internal survey that showed that most purchases take at least one day to make, and that only 21% of purchases were made within one day. That means that shoppers need a discovery period with plenty of time to explore, understand and consider a product before making a purchase.
Shoppable Posts: Requirements for Brands
Admittedly, there are a number of hoops to jump through in order to use shoppable posts. The process is most clunky for brands who don't have a BigCommerce or Shopify account setup, or who aren't yet using a Facebook catalog (a virtual container where you keep the products you want to promote). Even with everything in place, though, the process isn't entirely smooth. For example, in order to change product information on Instagram, you have to first edit the listing on your website, then publish the change to the Facebook catalog.
Here are a few of the requirements that Instagram accounts have to meet to qualify:
Active Facebook shop

Business profile on Instagram

Latest Instagram app version

Physical products only

United States-based seller

United States currency only

United States English language settings
It's also important to note that if you have multiple catalogs set up on Facebook, only one can be connected to your Instagram account and that changing the product catalog that's connected will remove existing product tags.
BigCommerce and Shopify
BigCommerce and Shopify were the first two e-commerce platforms to utilize shoppable posts. Both websites let sellers easily setup online stores by offering everything you'd need to run a shop: already-made themes; tools to promote your products; a shopping cart and payment processor so customers can checkout; and clever add-on apps to help you run your business.
BigCommerce, which serves over 52,000 companies, including 25 Fortune 1000 companies, was the first e-commerce platform to integrate with Instagram's shoppable posts. For more information, visit this link.
Shopify has over 500,000 merchants in a variety of categories, including fashion, jewelry, beauty, furniture and home décor. Shopping on Instagram for Shopify is currently in a testing phase (the application to participate ended on October 16); once complete, the feature will be available to all Shopify users. Only Shopify users with the Basic plan or higher will qualify. For more eligibility requirements, visit this link.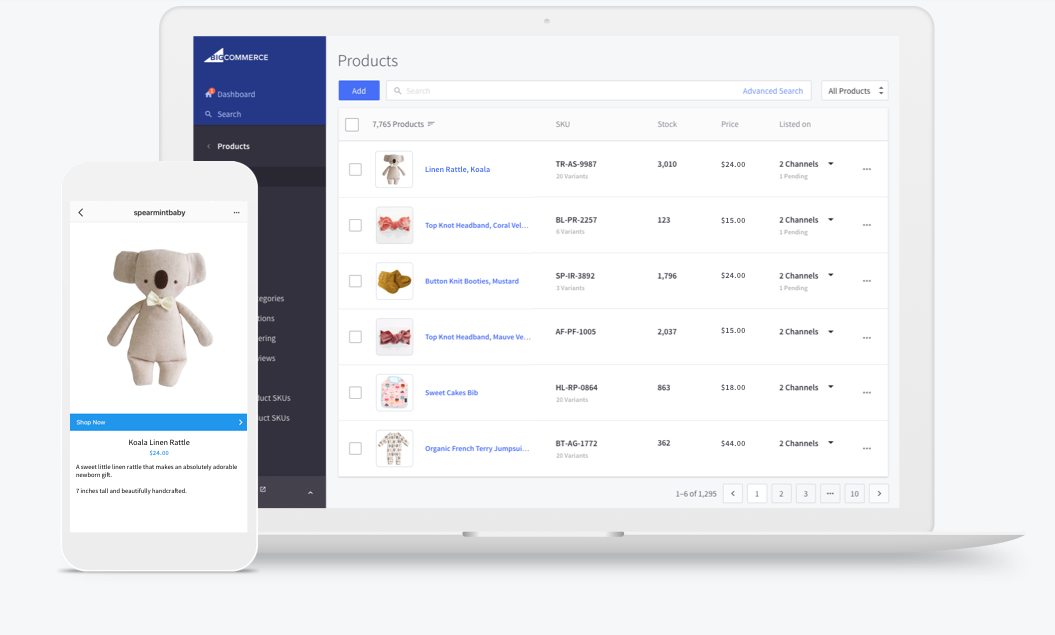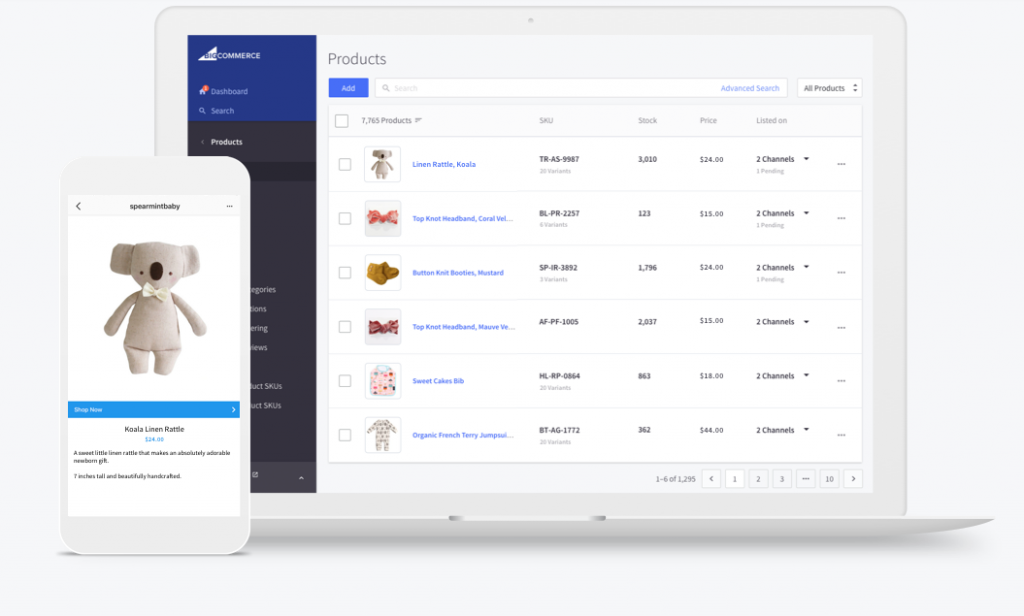 How to Get Started with Instagram Shoppable Posts
Even though select brands and Shopify merchants are currently using shoppable posts, you can only sign up for the feature if you're a BigCommerce merchant.
In order to use shoppable posts, you must have a Facebook business page and an active shop (the shop section lets you sell products directly from your page). Learn how to setup a Facebook business page, then add a shop section to your page.
Next, you'll have to create a Facebook catalog, which is what you'll use to tag products in your Instagram posts.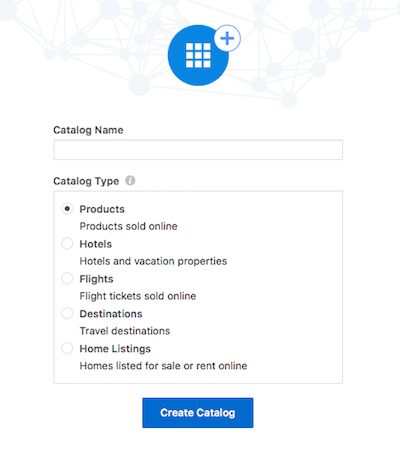 You'll also need a business profile on Instagram – you'll start with a regular profile, then convert it to a business profile.
Lastly, you'll need to connect BigCommerce to your Instagram account.
How Instagram Shoppable Posts Work
Up to five products, with prices, can be tagged in a post. In thumbnail view, a shoppable post will have a small shopping bag icon on the top right.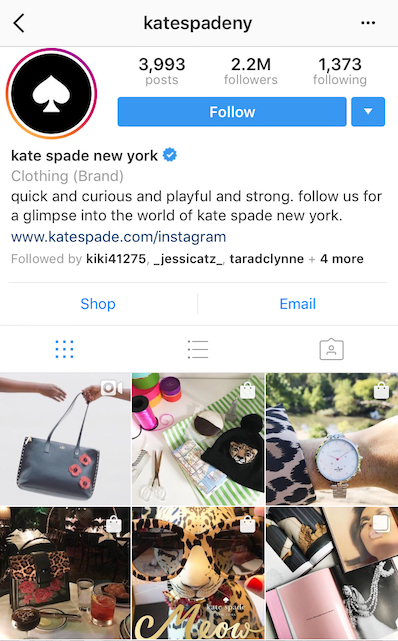 When opened, a shoppable post will have a "Tap to View Products" button on the bottom left.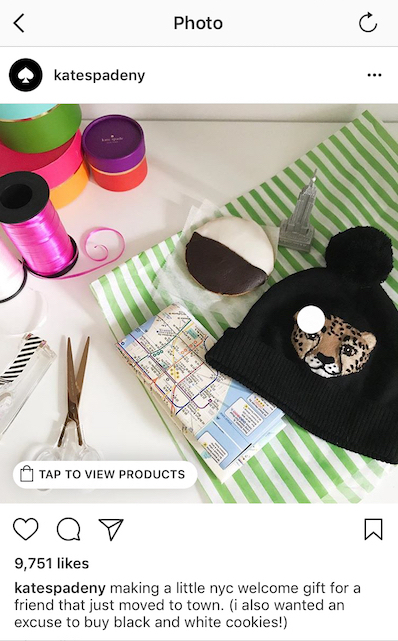 Tapping this will show which products are tagged.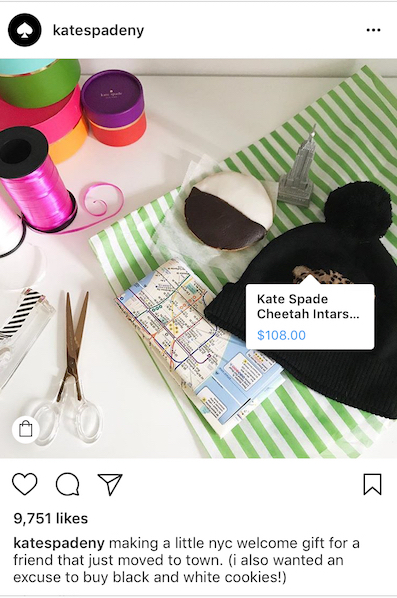 Tapping a tag will open a detailed product view, including the description.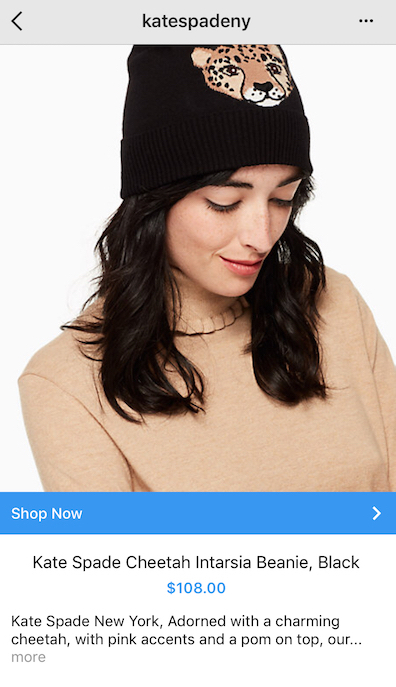 From the detailed product view, tapping "Shop Now" will take the consumer to the website's product page, where they can purchase the product.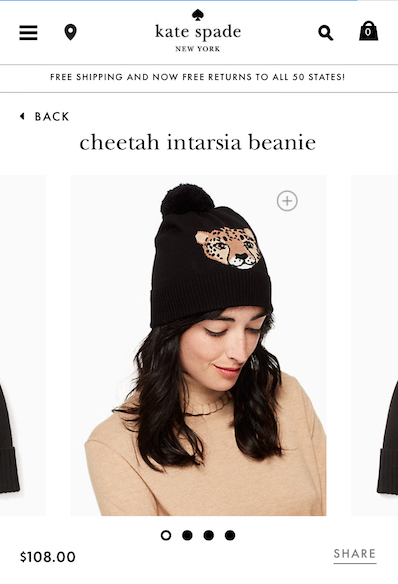 What The Button Means for Third-Party Tools and Influencers
Before shoppable posts was introduced, any merchant that wanted to offer their customers product information had to use a third-party tool like Like2Buy or Have2Have.It to link their posts to a product or store. Now that Instagram is connecting directly to e-commerce platforms and brands' websites, those third-party providers may start to get edged out. Brands that are not yet approved for shoppable posts will still need those add-on tools, but it seems that the native shopping experience Instagram is slowly rolling out will continue to take over.
Influencers are also unable to get on the shoppable posts bandwagon, at least for now, so they'll continue to rely on third-party tools. Only brands and merchants can sell their own products. Influencers and brand ambassadors can't sell the products they're promoting. For example, Jessica Mercedes Kirschner, a fashion, beauty and travel influencer with 815 thousand followers, promotes a variety of products, including Pandora jewelry.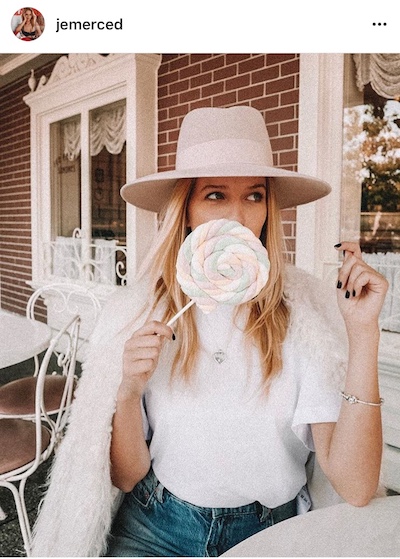 Jessica can't add shoppable tags to the products she promotes, though. She can only tag the brand's Instagram account.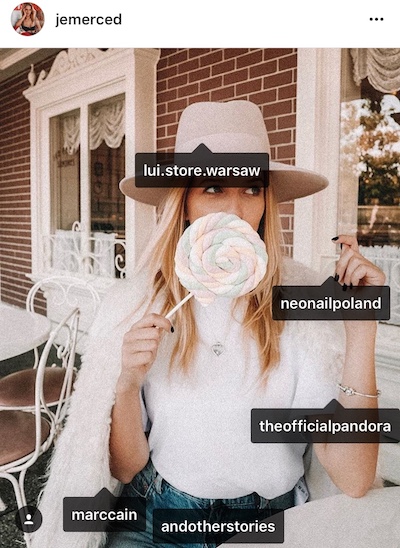 The brand itself can use shoppable posts, though.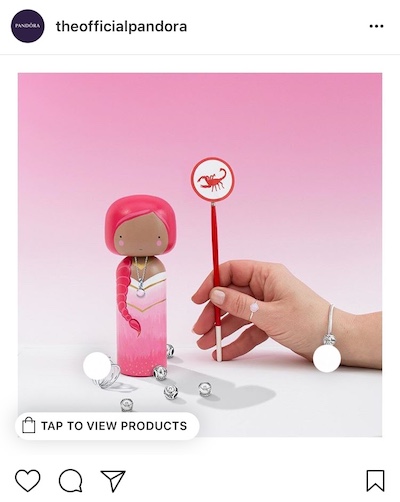 The Future of Shoppable Posts
When they introduced the feature, Instagram said that, in the future, they would look into product recommendations; global expansion; and saving content so that consumers can take action later. It's now possible to save posts for later, including shoppable posts, even if you don't follow the account. To save a post, click the small flag icon on the bottom right. To see your saved posts, view your profile, then tap that same flag icon, which is located below your profile on the right. You can also create collections of your saved posts to keep them organized.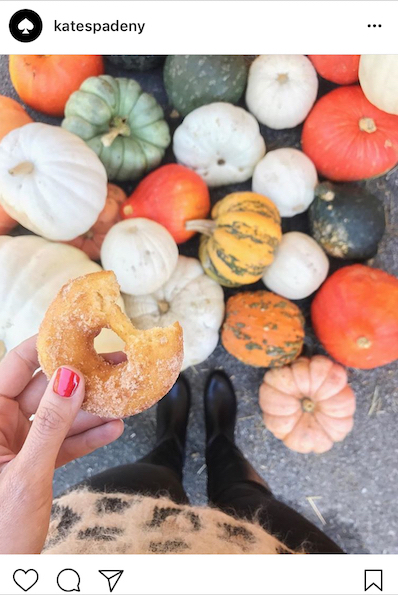 In the future, it's likely that Instagram will continue to integrate with additional e-commerce platforms, allowing more brands to take advantage of the feature. We also have to imagine that the feature will eventually be available to users who are outside the United States, since they make up such a large part of Instagram's base.
Have you tried Instagram's shoppable posts as a merchant or a consumer? What do you think?