If you need someone to help you with social media tasks, hire a millennial! They're adult enough to have focus and a work ethic, but they're youthful enough to know exactly how to use social media and tune in to trends.
Social media interns are more than capable of handling all sorts of content and marketing efforts, providing you with a helping hand and, more importantly, fresh insight.
Hiring an intern without having a plan for them, though, is going to be a huge time-suck for everyone. Knowing what your intern's job is going to look like before they're hired means you won't have to assign them busywork as you try to figure out how to train them, delegate tasks and review their work.
In this article, we'll go over the benefits of hiring an intern (for you and for them), explain what an intern is not, talk about the importance of varied and rotating tasks, and prepare you for your role in training and managing. Then, we'll talk about 18 different editorial, content and social media tasks you can hand over to your intern.
Should You Even Hire a Social Media Intern in the First Place?
This is the first thing you should know: social media interns aren't there to fetch you coffee.
Truthfully, while you'll get some help when it comes to basic social media tasks, your intern may get much more out of the experience. And they need that experience – today, an entry-level job in the United States requires approximately three years of experience.
You're not going to find a one-size-fits-all answer to the above question, though. Whether or not you should hire a social media intern depends on factors like what sort of support you need and how much time you have to devote to the intern
If you're playing with the idea of hiring an intern, a good start is finding one who can come into the office a few times a week. Small businesses that are still laying out their content and social media strategy may find this helpful. You can trade ideas, get a fresh take on your social media efforts and develop your strategy at the same time that you get your intern set up with work.
Here are a few more benefits of hiring an intern:
Relying on an intern can free you and your employees up to handle more creative or strategic tasks.

You'll train the next round of social media and marketing experts who will soon be part of the workforce.

Training others is one of the best ways to learn – your employees will be reminded of best practices and marketing concepts as they teach them.

You can offer an already-trained-and-vetted intern a regular job once their internship is over.

As an internship program that's known to hire many of their interns, you'll attract more competitive candidates.
Yes, We Said They Don't Fetch You Coffee
An intern isn't there to do menial tasks you don't feel like doing yourself. They're also not there to fill in the gaps when you have employee turnover. If what you need is a temporary worker, then you should hire a contractor, freelancer or part-timer.
Interns are starting from zero. That's the point. They probably don't have any sort of business or marketing experience yet, other than what they use in their personal life or what they've learned in school. They are not in a position to be hired. They need to learn, and by hiring them you've agreed to teach them.
How Much Should You Pay your Social Media Intern? Will they Work for Free?
How much you should pay an intern depends on a lot of things, most importantly state law. After that, you'll have to consider details like how much you expect of them, your hiring budget and what sort of effort you'll get in return for what you're offering (and what you're offering goes beyond money and into things like experience, networking, and training).
The first thing you should do is find out what your state law says about hiring unpaid interns. What can an unpaid do? Which tasks are they not allowed to handle? Start there, then determine exactly what you need the intern to do and what sort of compensation is required and/or fair.
What do Social Media Interns Do? The Case for Varying and Rotating Tasks
The best way for an intern to serve you – and wherever they end up in a full-time position – is for them to gain experience with many different areas of social media marketing. Start your intern off as a generalist. Down the road, they can pick and choose which areas to hone in on more.
Rotate them through tasks like:
Analytics

Auditing

Content pitching

Content creation

Customer service

Editorial calendars

Graphic design, photography or video

HTML

Marketing automation

SEO

Social media posting

Finding Instagram Influencers
Prepare Yourself: Training Interns and Reviewing Their Work
Remember how we said your intern is there to learn? That means there's going to be a learning curve, one you have to keep a close eye on.
You're going to have to train your intern to do a number of the tasks you want them to handle. This will probably mean that you'll want to give them limited access and freedom at first. For example, maybe they can make changes to duplicated content instead of to the original work, or they'll have to run all social media posts by you before posting them.
Interns aren't necessarily efficient – they shouldn't be, actually, when learning the ropes. You're going to have to review their work often, much more than you're used to when it comes to your regular employees. To help them improve, make sure to give them constructive criticism and answer their questions. Also, don't forget to prime them when it comes to things like branding guidelines, your company history, your products, messaging specifics and target audience. It is important for interns to understand the why behind the feedback you give them, so they can learn to be more independent over time.
---
18 Tasks to Give for Your New Social Media Intern
 what, exactly, social media interns do? Here are 18 tasks that your intern can handle whether they're in your office or remote.
You'll notice that some of these tasks are more content marketing related, but since content marketing and social media marketing are so similar and often depend on one another, we felt this was still in line with the goal of this article.
1. Conduct a competitive audit.
Have your intern conduct a competitive audit by researching your brand's competitors and taking note of how they're handling their social marketing. Get them started by telling them who a few of your competitors are, but have them build a more comprehensive list from there. As they look into your competitors, they should answer questions like:
Which platforms are they using? Are there any platforms that they're not on even though their audience is there?

How many followers do they have on each platform, and how engaged are those followers?

What types of content are they sharing? How often are they sharing certain types of content?
Which content seems to be working? What types of posts are falling flat? What was the top performing post from the last week, month and year?
A competitive audit should end with key takeaways that will be used to inform your brand's social strategy moving forward.
2. Conduct a social strategy audit.
Conducting a social strategy audit is similar to a competitive audit, but this time the focus is on your brand. Your intern will want to answer the same questions as in the competitive audit, but for your own company. The research that was discovered during the competitive audit will guide the social strategy audit.
For example, let's say that during the competitive audit, the intern finds that 80% of your competitors are successfully using LinkedIn to promote themselves. As the intern works through the social media audit, they would list "LinkedIn" under the question about platforms that your brand is not currently using.
The social strategy audit could uncover harder-to-recognize issues with your strategy, too.
For example, your brand may be sharing videos more than any other types of content. While your engagement rates are okay, you now know that your competitors are sharing fewer videos and more infographics. You may have never thought to make a change to an area of your strategy that seemed to be doing just fine, but the social strategy audit will highlight these areas of improvement thanks to the intel from the competitive audit.
---
Finding Instagram Influencers is a Pain in the Butt
You could train an intern to do it.
(Or you could just let us do it for you.)
For just $7
we'll send you a custom list of 30 micro-influencers in categories such as:
Automotive
Beauty/Skincare
Cannabis
Fashion/Apparel
Fitness
Food & Beverage
Golf
Guns
Pets
Photographer/General
Swimwear
Travel
Yoga
If you're serious about leveraging Instagram influencers to grow your business, you'd be crazy not to take us up on this.
Each list is customized to your exact requirements. Yes, we actually have a real human being go on Instagram and dig around for these people!
At only $7, it's a tiny investment that will save you hours of work. So get it now while you can:
---
3. Create new social media pages.
Once your intern has completed the competitive and social strategy audits, it's possible there will be some channels that you need to build a presence on. Before you can dive into creating a content calendar and posting to social media, you'll want to have all of your profiles up and running.
Here's helpful setup information for leading social media platforms: 
Make sure that your intern keeps track of login information and shares it with anyone who is going to need it in the future. They should always create logins using company email addresses – you never want to be denied access to your own social media accounts, and you'll want to change passwords as interns come and go.
4. Create a content calendar.
Real-time marketing is exciting and off-the-cuff when coincidental or unexpected events occur, but the rest of the time you need a content calendar to rely on. By not planning your calendar ahead of time, you could end up scrambling for content to share last-minute, which often results in spelling mistakes, low-quality photos or an overall value-deprived post.
Have your intern create a social media calendar for the next several weeks or months, taking into account major holidays and events, brand happenings, hashtag and social media holidays, and any upcoming pop culture or trendy occasion, like award shows.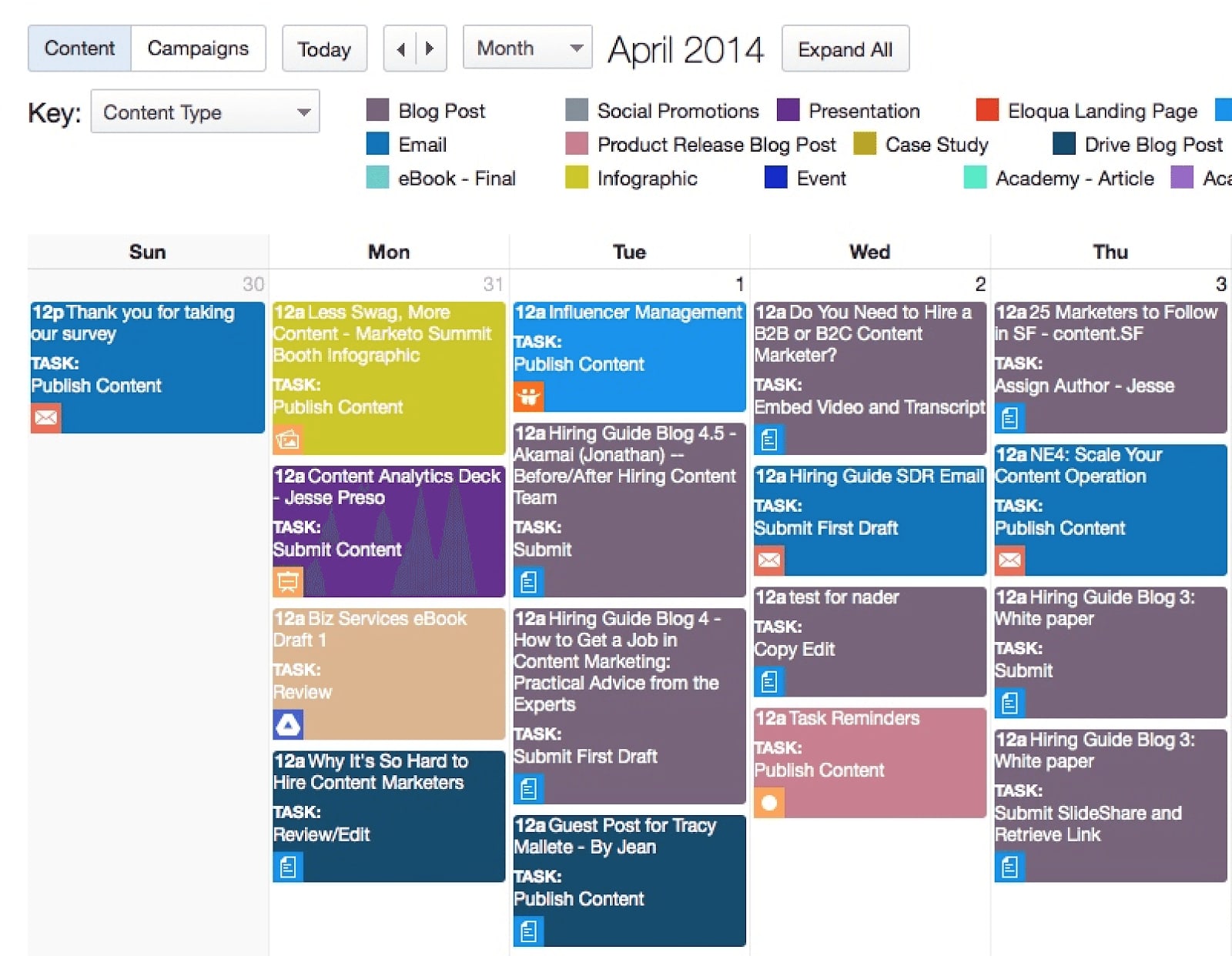 Photo courtesy of Buffer
The best social media calendars have enough content ready to go so that your platforms don't get stale, as well as enough wiggle room and free space to allow for impromptu posts when something happens that couldn't be planned for.
5. Write, format and post articles.
Interns that are still in school or have just graduated college are used to writing a ton, so they'll be able to churn out simple content quickly. Assign them basic topics to write short-form articles about. You don't want to ask them to come up with a 2,000-word, industry-speak article, but a simple listicle, stats report or piece about current trends requires less expertise.
One thing to consider: academics don't always know how to write for the web. You may quickly find that your intern needs more guidance when it comes to things like creating an SEO-rich headline, writing scannable copy and formatting articles for posting online.
6. Build a library of stock photos.
There are a lot of websites out there that can supply you with great stock photos, but it's even better to have an in-house file that you and your team can pull from. Have your intern write a list of stock photos you'll need and then start photographing them either inside or out of the office. The photos can then be uploaded to a photo sharing system, like Google Photos, organized and tagged, which will make them easy to find quickly.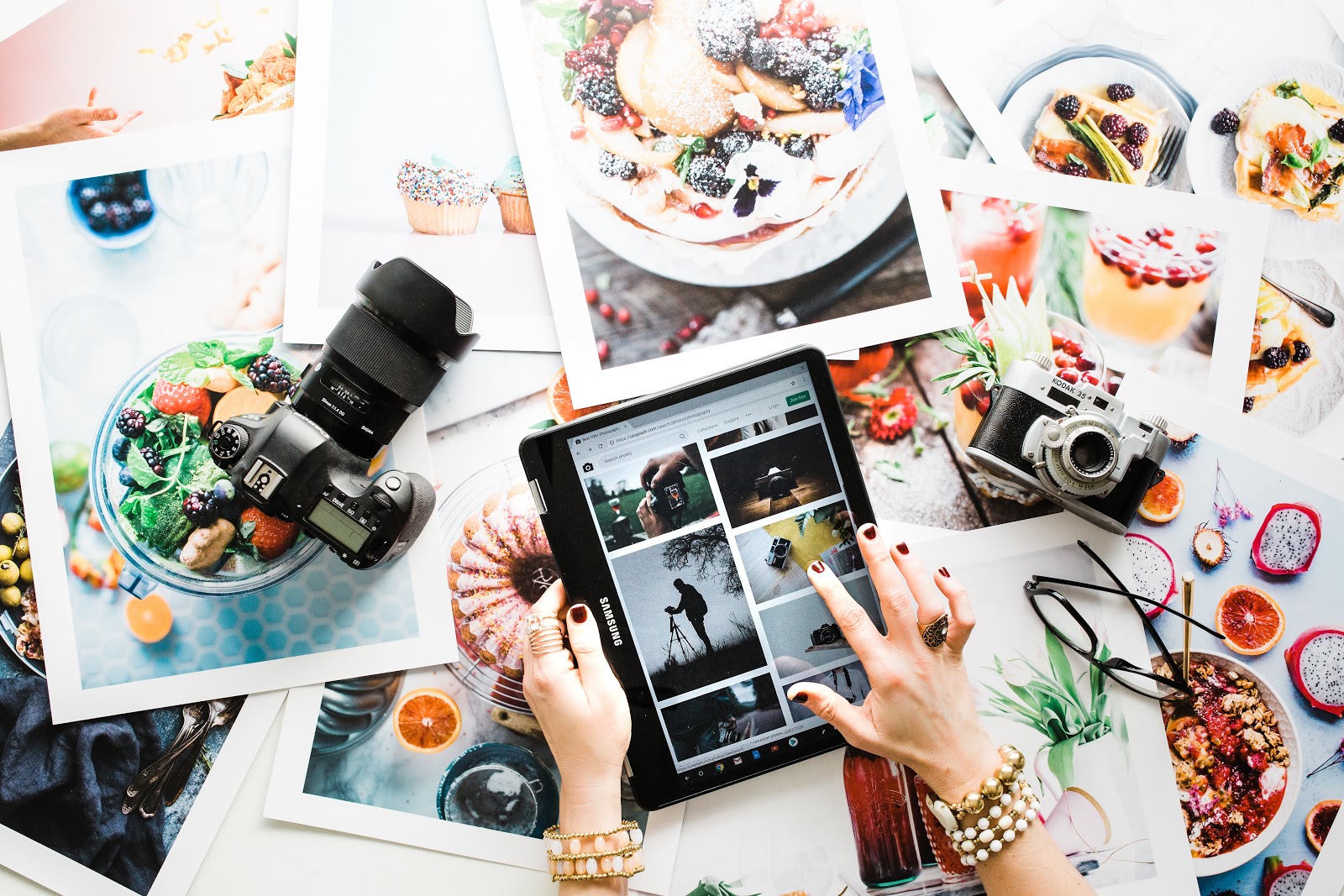 P.S. An even easier way to tackle this project is to have your intern search for royalty-free images online and then save them to a company database.
7. Create visuals for social media.
There are all sorts of visuals that can – and should – be posted to social media, varying based on your industry and audience, the platforms you're using, and exactly what it is you're trying to convey.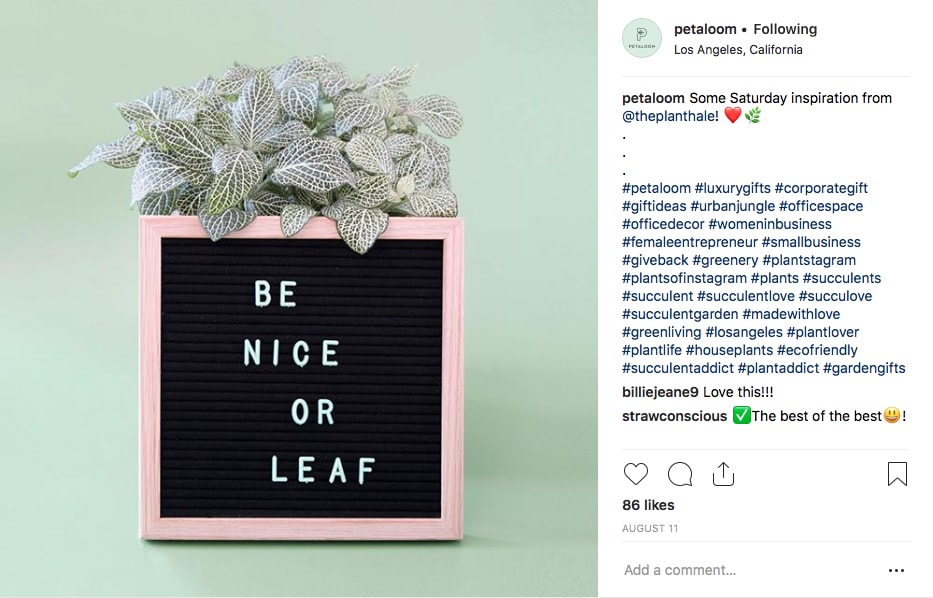 It's great if your intern already has an eye for design, and even better if they're familiar with Photoshop or another type of graphic design software. If they're not, make sure you have someone in-house who can train them.
Have your intern create custom graphics for blog posts, like infographics or images with quote overlays. As they're designing the visuals, make sure they're keeping with best practices for the social platform they'll be posting to. For example, vertical posts tend to perform better on Pinterest than horizontal ones. For design beginners, direct them to Canva, which has templates for different social media posts.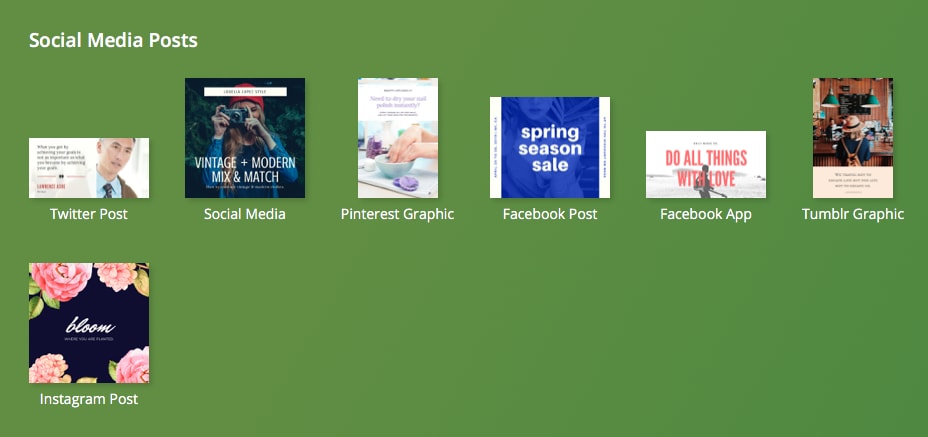 8. Curate content.
Once your intern has a good idea of the type of content your audience most enjoys – which will be uncovered during the analytics phase, which is why it's a good idea to start with that – you can have them curate content. This isn't just a quick fix when you don't have enough of your own content to fill in your calendar; it's a great way to engage with the community and other influencers. Curating content shows your audience that you're most interested in providing them with helpful information no matter where it hails from and that what's best for them is more important than your traffic or sales numbers.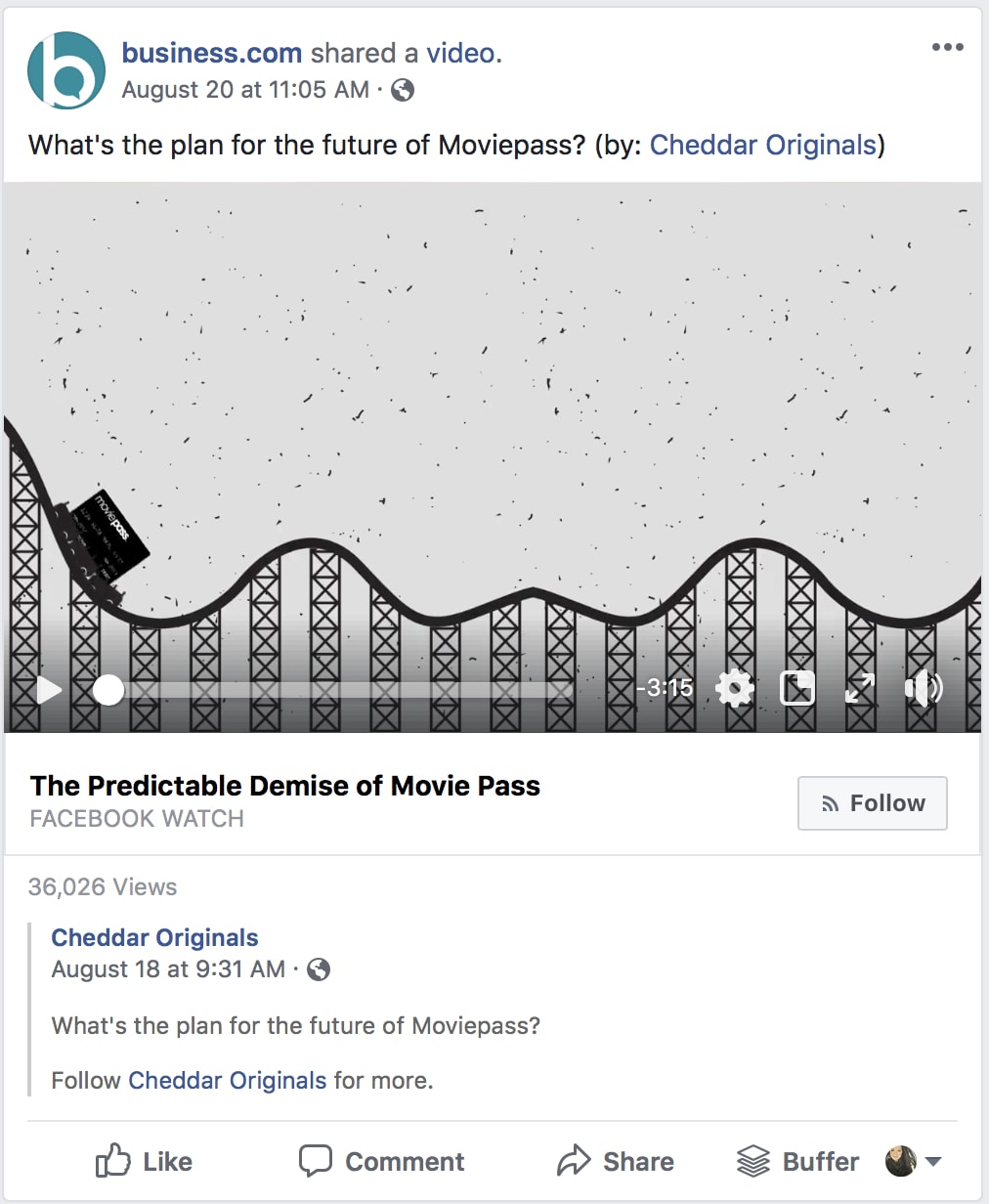 Have your intern become familiar with industry blogs and publications, adjacent brands that aren't direct competition, and tools like BuzzSumo, Feedly, and StumbleUpon, which help dig up the most relevant information on a topic.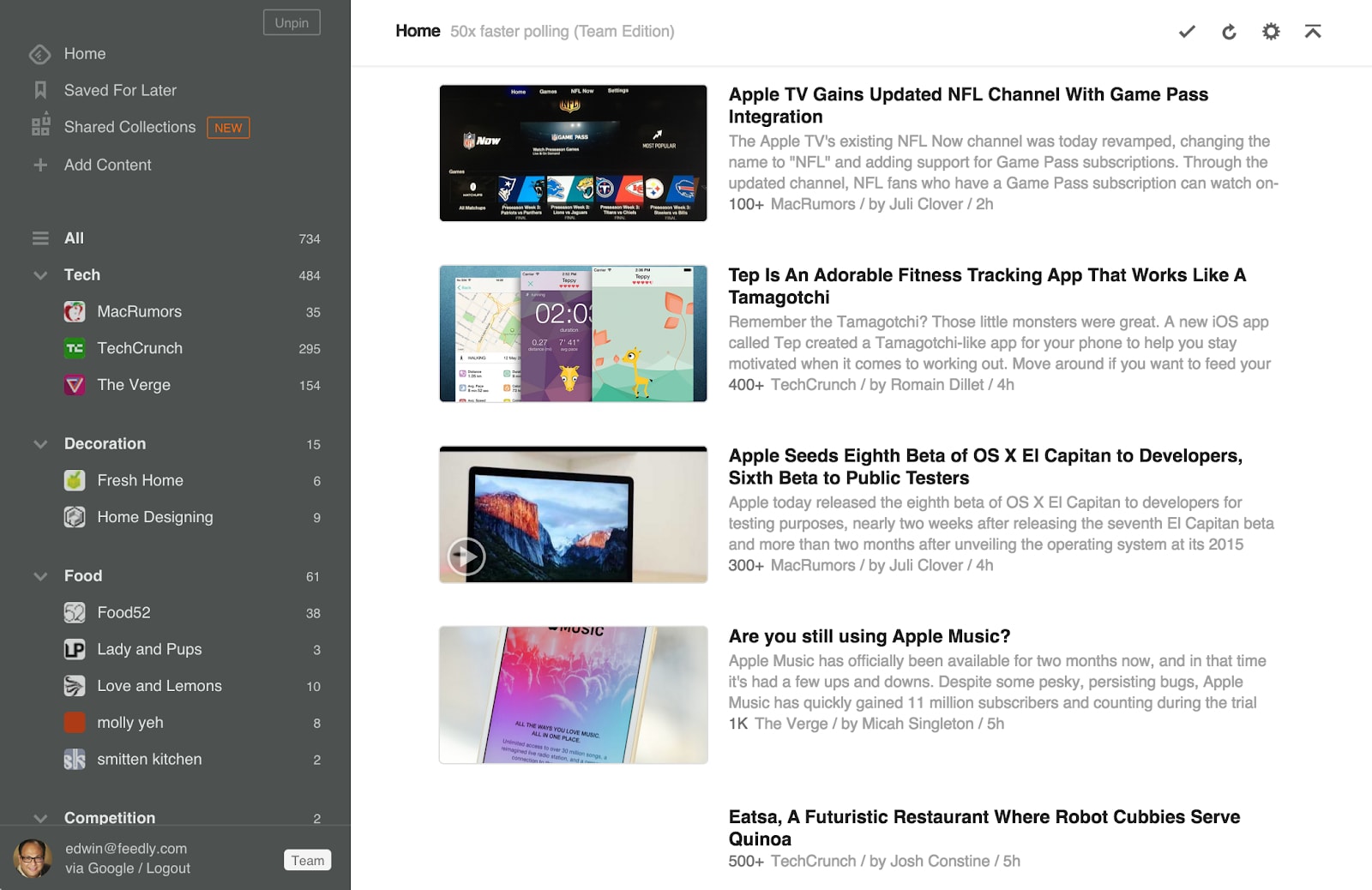 9. Write original copy for status updates.
While most social media posts are accompanied by some sort of eye-catching visual, this isn't an absolute necessity, especially if you're on a platform like Facebook or LinkedIn that doesn't require visuals. The basic, straightforward, text-only (or text-mostly) status update can still be impactful.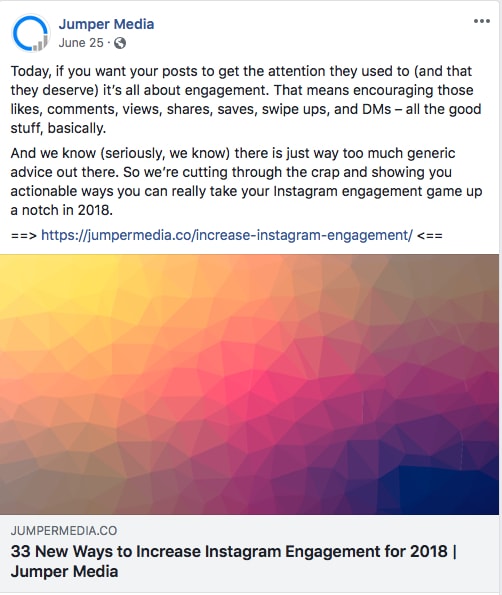 Have your intern tell a short story that will be interesting and valuable without the support of graphics, then post it to an appropriate social media page (so, not Instagram, which requires a photo).
10. Post on social media.
After all that content planning, curating and creating, don't forget to have your intern actually post to social media!
This is an incredibly time-consuming task. Posting to social media involves putting together the content, scheduling it, and dealing with any issues that may arise, like posts that didn't actually go up when they were supposed to.
Photo: Medium
Assuming you want to get ahead of schedule and have posts ready in a queue to be delivered at specific times, familiarize your intern with a tool like Buffer, Hootsuite or Tailwind. By loading posts into a waiting queue, you'll have time to review them before they go live.
11. Create stories for Facebook, Instagram or Snapchat.
Aside from basic social media posts, your intern can also plan, put together, post and monitor stories for Facebook, Instagram or Snapchat. This is an even more time-consuming task than creating and scheduling regular posts, but it's incredibly important – Facebook Stories has around 150 million daily viewers, Instagram Stories has more than 300 million active users and Snapchat, though the least successful of the bunch, still has close to 200 million daily users.
The point? You should be using at least one of these.
Your intern will have the time to document a product launch, daily office happenings or an event you're attending and then package the content in a way that's perfect for the story format. They can then post the story and keep an eye on stats and any DMs that come through.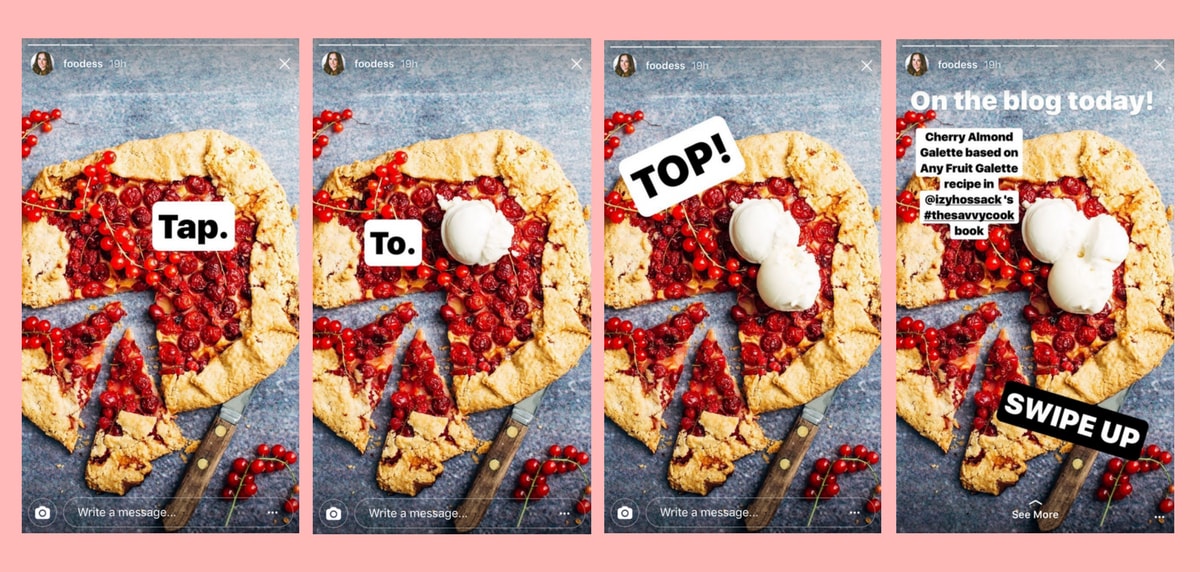 Photo: Later
12. Promote content in social media groups.
There's a power on both Facebook and LinkedIn that a lot of brands don't have the time or energy to dive into: groups.
These targeted communities are filled with people who are highly interested in a specific thing.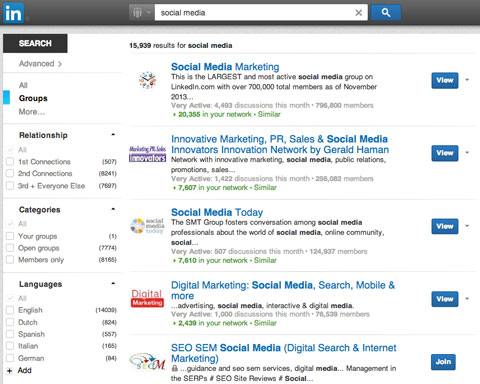 Photo: Social Media Examiner
By finding the groups that correspond with your brand, you'll have direct access to your audience. You can use that access however you want, so long as you stay within the rules of the group. You may want to develop a rapport with potential clients or you could cut right to the chase and start promoting your brand (the latter is usually frowned upon).
Your intern can find and vet these groups, apply to them, learn the rules of engagement, and then get involved in whatever way is best for the audience and your company, all with the goal of getting more attention to your brand.
13. Chat with your social fan base.
If anyone is going to tell you what your audience wants most, it's your audience members themselves.
Ask your intern to engage with them in a way that goes above and beyond the basic, "Thanks for liking our post!" or "Go to this link to learn more!"
By diving into your social media platforms, they can find the audience members who are most engaged with your content.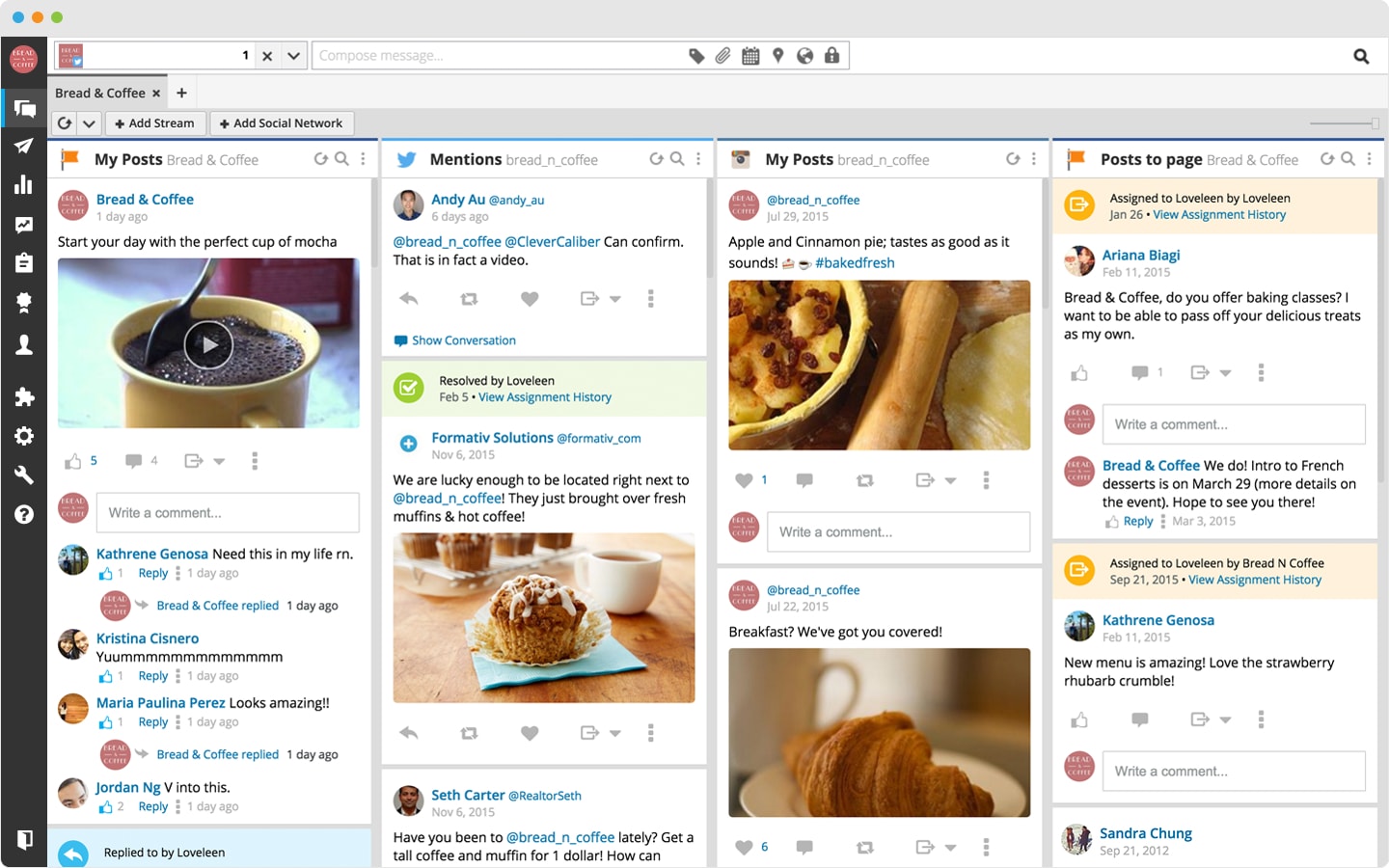 Photo: Hootsuite
Then, they can reach out to those individuals to setup a time to chat, preferably on the phone. (Sit with your intern during the first few calls in case they need help along the way.)
Armed with a list of pre-written questions, your intern can talk to your fans to find out what they like about your social media content and what they want to see more of.
14. Offer customer support via social.
Today's customers are turning to social media to contact support agents and they expect to get a response ASAP. Your intern can man social media support in order to respond quickly, and if the solution isn't simple enough for them to handle on their own, they can move the customer through to a live agent who can tackle their issue.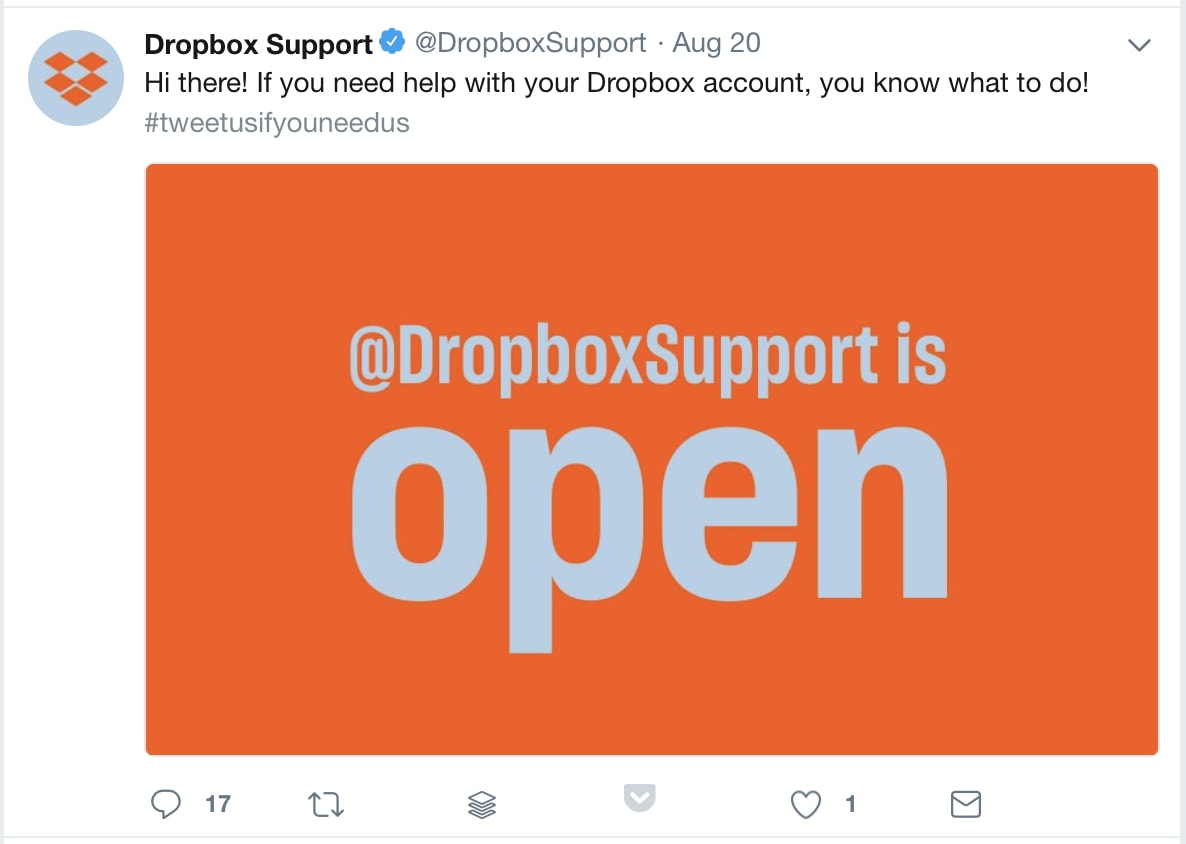 As your regular employees handle challenging customer conversations, let your intern sit in to see how they're handled. Little by little, they'll be able to tackle these issues on their own.
Another way your intern can help with customer support? Have them walk through the user flow as though they were the customer. They'll be able to uncover areas that need improvement and then tweak their strategy to make those improvements.
15. Add or update metadata.
Part of content and social media marketing is metadata, especially when you're posting to Pinterest, YouTube or a WordPress blog. Ask your intern to go through older content to clean up metadata and tags so that they're as discoverable and relevant as possible. As they become better at writing metadata, you can ask them to create meta descriptions for your website's main pages, too, which will help with indexing.
16. Cleanup SEO on existing content.
Some of your older blog or social media content may have outdated information. Ask your intern to update your content with newer statistics and research, and to add different internal links that go to some of your newer pieces. Start with your most popular pages by using Google Analytics to identify the pages that are visited most often. Updating your content can reinvigorate your website, improve SEO and provide you with more content to use on social media.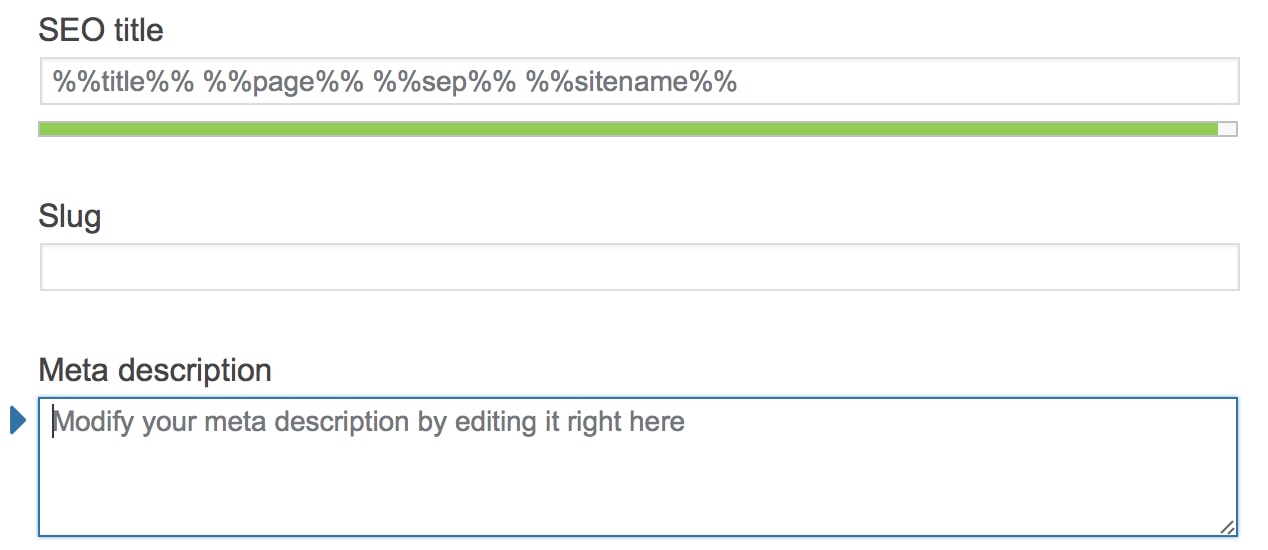 17. Collect, review and report analytics.
There are all sorts of reasons to have your intern dive into analytics:
Look over the past year of posts to uncover the most popular ones

Track follower engagement and growth, website traffic, and brand reach to ensure numbers continue improving

Track how well the intern is handling the job (if their tasks directly impact stats)

Send weekly summaries and reports to management
Once your intern has become closely familiar with your brand's social media stats, they can be your company's go-to for answering questions. Consider having them present their findings to the rest of your company, too.
18. Create training guides for other interns.
As your intern goes about tasks, ask them to keep track of what they do and how they do it. By creating guides and internal documentation, it'll be easier to train future interns and employees instead of starting from scratch each time. It also makes it possible for management to review intern tasks to make sure they were carried out correctly.
---
Have you had a great (or terrible) experience with a social media intern? Tell us about it in the comments below!