Instagram Stories is a great way to get closer to your audience, share exciting news about your business, or introduce your latest products.
If you want to build a deeper connection with your customers, publishing video content on Instagram Stories is highly effective!
Whether you prefer to share simple video clips or interactive content, Instagram Stories is a real game-changer for both small and large businesses alike.
Since being introduced in 2016, Instagram Stories has grown to rival Snapchat in providing video content that can be consumed quickly.
So, where does Instagram Stories stand in 2020?
Here, we take a look at some Instagram Stories stats to aid your content marketing strategy.
Instagram Stories Stats 2020
These 25 Instagram statistics 2020 will help you to plan your story content.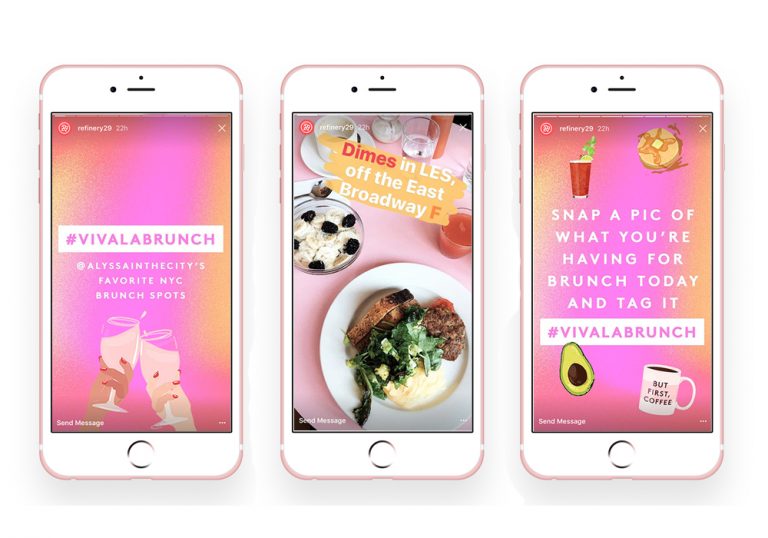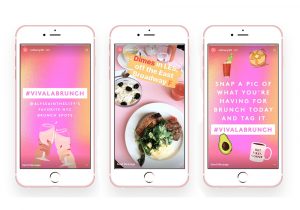 #1 500 Million People Use Stories Every Day
Instagram now has over 1 billion active accounts and 500 million of those use Stories daily. Since its launch in 2016, Instagram Story users have significantly increased.
By January 2017, Stories had already acquired 150 million users. Since its user stats are increasing, you can expect more users to jump on board with the Stories trend.
If you're wondering whether Instagram is a platform worth investing in, these numbers should convince you it's an effective option. 
#2 71% of Instagram Users are Aged Under 35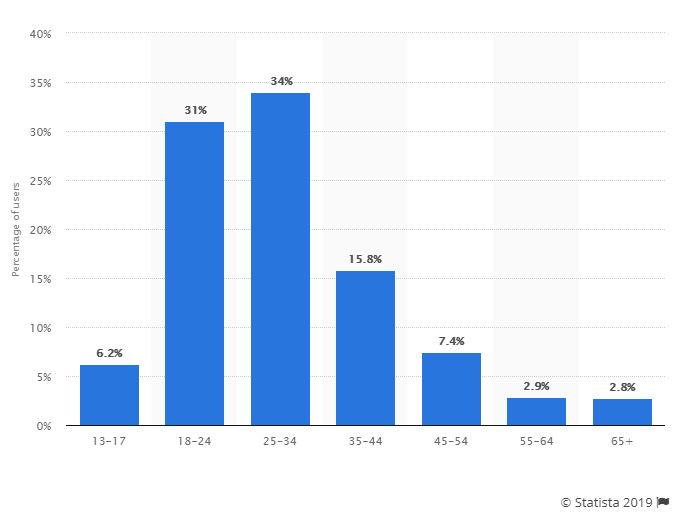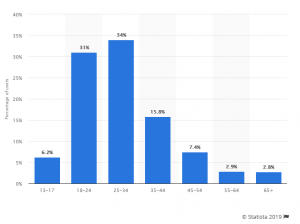 If you consider the worldwide distribution of Instagram users worldwide, 71% of users are aged under 35 years of age. Instagram is the most popular with users aged 25 – 34.
Knowing the demographics of social media platforms helps you to decide if Instagram is a worthwhile investment for your brand, and how you can use the platform to your best advantage.
If your brand targets young consumers, then Instagram is a good place to invest both time and money in content. 
#3 83% of Instagram Users Discover New Brands and Products on the Platform
Instagram is a place where brands can make a huge impression on consumers. With 83% of users discovering new brands and products on Instagram, publishing posts and stories can help you to significantly increase brand awareness and conversions.
Users are now looking to be inspired by Instagram content with their purchasing decisions, and as a marketer, you can create visual and video content to help users research products and services.
#4 Over 86% of Users Create Stories
86.6% of Instagrammers use stories. However, only 36.6% watch Stories compared to 63.4% viewing posts.
So, should you use stories alongside your post content? Absolutely.
Stories are a great way to interact and engage with your audience. Including Story content in your marketing strategy can help to boost overall engagement rates, and create a deeper level of trust. 
Whether you wish to publish videos, images, or interactive content like polls, your Story content can emphasize your brand messaging.
#5 61% of Instagram Users See What Their Friends are up to Via Stories
According to Facebook, most people use Stories to check in on their friend's lives. However, 58% of people also use Stories to view authentic content.
Your brand can use behind the scenes content, such as product reveals, workplace tours, question and answer sessions, and 'a day in the life of' content to show 'real' and unedited Stories to your audience.
Nasa regularly use Stories to publish exclusive content, such as interviews with employees: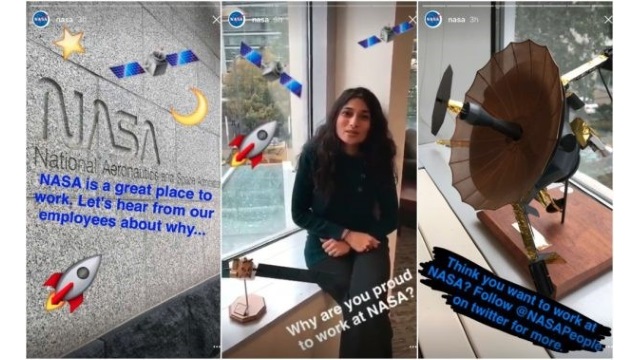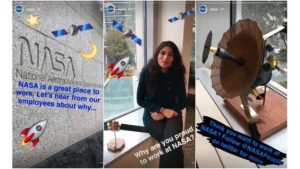 #6 51% of Brands Use Video in Their Stories
Over half of brands use video content in their Instagram Stories. Video content also has better tap forward and exit rates than images.
If you're spending time on Stories and want to improve engagement rates, producing video may be the way forward.
#7 Smaller Businesses Post Less
Despite more people using Stories, small businesses only post on Stories every 4 days, while brand accounts with over 100,000 followers post every 2 days. 
If smaller businesses post stories more frequently, they could see an increase in engagement. 
#8 Instagram Stories Accounts for 19% of all Impressions
While posts gain more impressions, using Stories for your content, alongside publishing posts on your feed, helps to increase your overall engagement.
#9 The Average Reach of Stories is Just Over 5%
The average reach of Instagram Stories stands at 5.82%, but your overall reach will depend on the number of followers you have, and the industry you're in.
Different industries tend to have their own rate of average reach as Buffer demonstrates in the table below: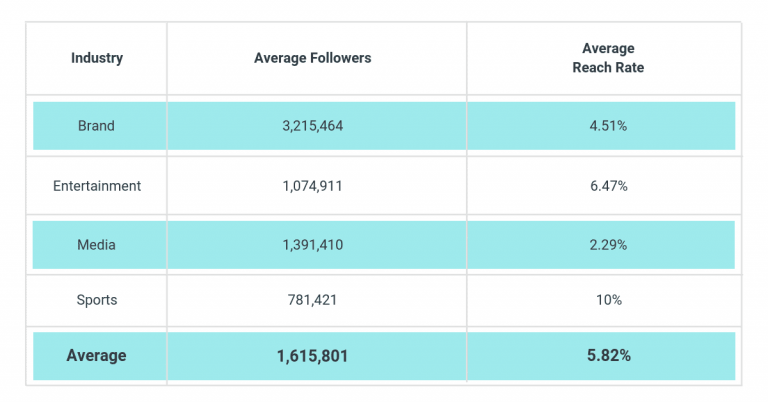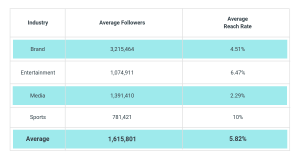 #10 One-Third of the Most-Watched Instagram Stories Come From Businesses
It's clear that brands have become successful with their Story content. Adding Instagram Stories to your content marketing strategy can boost conversion rates, and increase your overall business visibility.
#11 The Optimal Posting Length is One to Seven Stories
Not sure how much content to post on your Stories? Well, one to Seven Stories is the optimal posting length for users.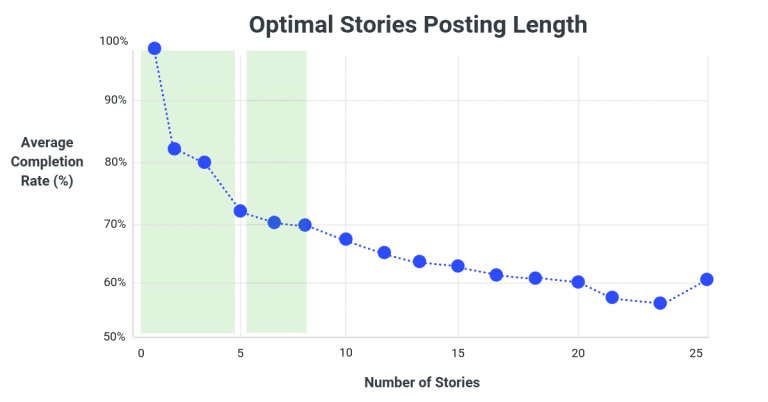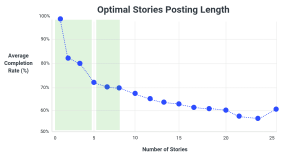 What happens after seven Stories? The completion rate (the number of times your Stories were watched from the beginning to end in 24 hours) significantly drops below 70%.
However, it's best to test different content lengths to see what works best for your account. You may find your completion rate increases with varying lengths.
Buffer found that there is minimal difference in completion rate when posting between 12 and 20 different frames.
#12 68% of Millennials Consume Instagram Stories
This is compared to 49% consuming Snapchat content and 44% Facebook. Since millennials are likely to follow brands on Instagram, they're also highly likely to be consuming Stories from brands too.
There has never been a better time for you to use Instagram Stories.
#13 Over 100 million Users Record or Watch Live Content
Instagram Live was introduced shortly after Stories, enabling users to broadcast live content to their audience. Stories can only last up to 15 seconds long, so live content allows you to go deeper.
Your audience is able to like and comment on live videos in real-time. Using live broadcasts alongside Stories and feed posts is a great way to establish a more authentic connection with your potential customers.
#14 99% of US Marketers Plan to Use Stories Ads Over the Next Six Months
The stats don't lie. Instagram Stories is effective for using both influencer ads and regular Stories ads.
With 99% of US marketers surveyed by Instagram planning to use Stories for advertising content, can you really ignore the potential power of this platform?
#15 Stories are Mostly Viewed Outside of Working Hours
Instagram users typically have more time to watch Stories before work, in their lunch break, and after work.
Posting content during these periods is likely to produce better engagement. However, it's important to test optimal times to see which periods work best for your account.
#16 Nearly a Quarter of Content is Posted on Stories
 With 24.92% of all Instagram content being published on Stories in 2018, everyone is feeding the hype, which means brands need to, too. 
The most popular type of Story content on Instagram in 2018 was single-image posts, while videos and multiple images were also published.
#17 The Majority of Stories are Watched with Sound
If you're producing content for Stories, you may want to consider sound. Despite many users watching content via their mobile phones, 60% of Stories are still viewed with the sound on.
A study by Facebook found that users enjoy voiceover and music on their Stories, with 80% of Stories containing music and voiceover performing better than ads without sound.
#18 Interactive Stickers Boost Video Views
Expect to see more interactive stickers on Stories. Interactive stickers are highly likely to increase your video views 9 times out of 10.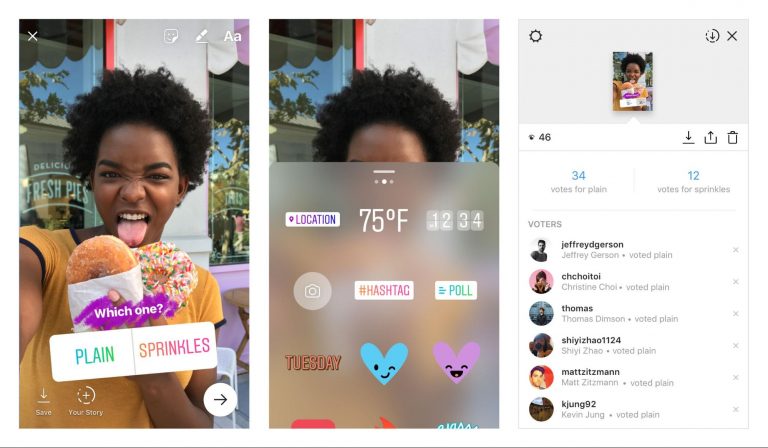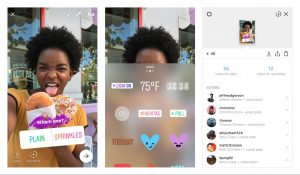 These types of stickers allow your audience to engage with your content, meaning they're more likely to stick around and watch your video.
If you want to increase your stats, try using interactive stickers the next time you post a video.
#GOODMORNING, #HOME, #TBT, #WORK, #GOODNIGHT, #RELAX, #LOVE
Why not try some of these hashtags in your Stories to see how they affect your analytics?
#20 Instagram Stories Boosted the Amount of Time Spent on the Platform
Until the launch of Stories, the average time spent on Instagram was 15 to 21 minutes. After Stories launched, the amount of time spent on the platform was 28 minutes a day.
Those aged under 25 years old spend an average of 32 minutes on Instagram.
#21 The Average Instagram Story View Rate is 7.2% of Your Following
The average Instagram Story view rate is 7.2% of your following. However, the average reach for posts is around three times more than Stories. That doesn't mean you should give up on Stories altogether.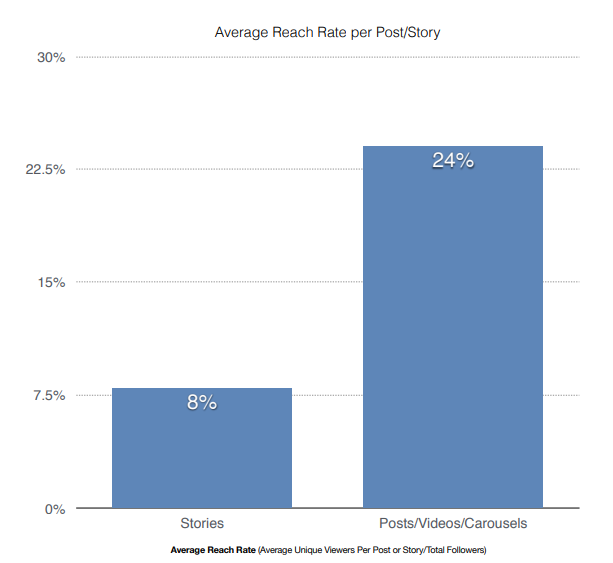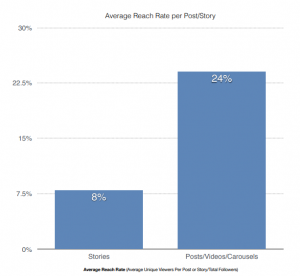 Stories are highly effective for enhancing your overall engagement rate, so publish Story content alongside your feed for optimal results.
#22 More Content Means a Higher Median Reach
You can only publish so much content in your feed compared to Stories. As Stories disappear after 24 hours (unless you pin them under your profile bio), there's the capability for more content to be published.
The more Stories you post, the more impressions you'll have: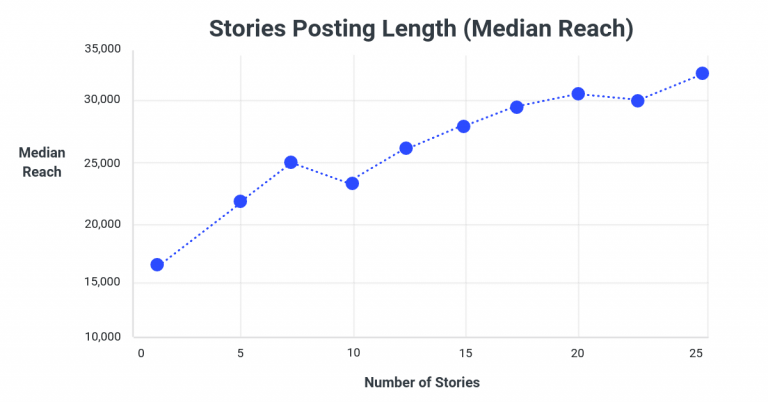 #23 Most People Don't Make it Past the First Frame of a Story
As more users exit on the first frame a Story, it's important to grab people's attention quickly and to give them a reason to continue to your next frames.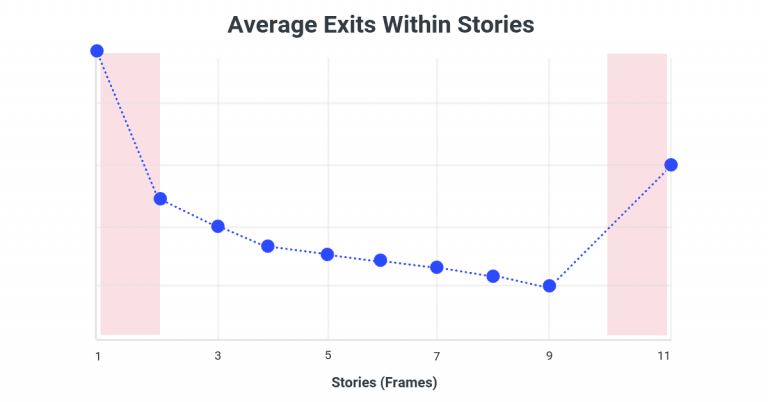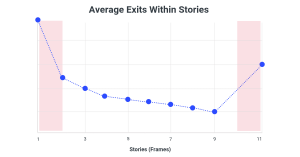 You need to engage your audience to encourage them to keep watching your content, especially if you're posting several frames in a row.
Using a call to action can help your audience to continue viewing your content.
#24 27% of Story Activity Comprised of a Single Frame
Most brands post single story frames to Instagram Stories. As we've already noted, posting more frames can increase your impressions.
However, it's important to post quality content over quantity. While short Stories appear to be more popular with brands, you only want to publish high-quality content your audience will devour.
#25 Instagram is the Second Most Popular Social Media Platform
It's probably no surprise that Instagram is the second most engaged social media platform behind Facebook.
37.4% of US internet users will access Instagram once a month. If you're still to utilize Instagram to the best of your ability, it's never too late.
Adding Instagram to your content marketing strategy is highly recommended, especially if you want to improve brand awareness, conversions, or leads.
You can create a deeper connection with your audience and create a level of trust that's difficult to obtain via your own website.
Use Instagram Stories as part of your wider social media strategy
The statistics don't lie – Instagram Stories is clearly an effective part of Instagram, enabling you to create a wider variety of content than ever before.
Whether you plan on using Stories to showcase your products and services, promote behind the scenes content, or give an inside look into your founders, using Stories allows you to create a valued community.
Give a sense of exclusivity with sneak peeks or add a personalized approach by showing the people who work for your brand.
The great thing about Stories is that they can be viewed for 24 hours, so your audience can view up to date content wherever they may be.
Using Stories alongside Instagram posts can help you to gain optimal benefits.
How are you using Instagram Stories to boost your business?