Working for a startup isn't only appealing to recent college grads anymore (though plenty of them are joining startups at entry level). Almost by definitions startups are risky, but there's also the chance that they'll make it huge and take you along for the ride.
"If you join a company, my general advice is to join a company on a breakout trajectory," Sam Altman, President at Y Combinator, advises.
There's a lot to be said for working at a startup.
You'll undoubtedly get a unique experience, even if your office space isn't outfitted like the fun-centric Google offices. Most of the time, startups are in tune with work-life balance and company culture, not to mention creativity and innovation, and their offices reflect that.
You'll learn a ton. There's a lot of responsibility and even stress when you work for a startup, but we say that in a good way. You'll be hired because of your creativity or your skills (or both), and your bosses–who may be the founders themselves–will expect a lot from you. There will be plenty of opportunities for growth and learning, even if that means often having to work outside the traditional 9-to-5 schedule.
You'll get A LOT of responsibility. Whether you're going after an entry-level job or something more advanced, you're being hired because the founders or managers trust you. You'll have a lot of freedom when it comes to making decisions. The goals here are evolution and progress, and you'll be encouraged to think outside the box when it comes to both.
19 Tech Startup Jobs and Companies in San Diego
Since San Diego is one of the best cities for startups in the country, we've chosen 19 of our favorite companies hiring in San Diego right now.
1. Brain Corp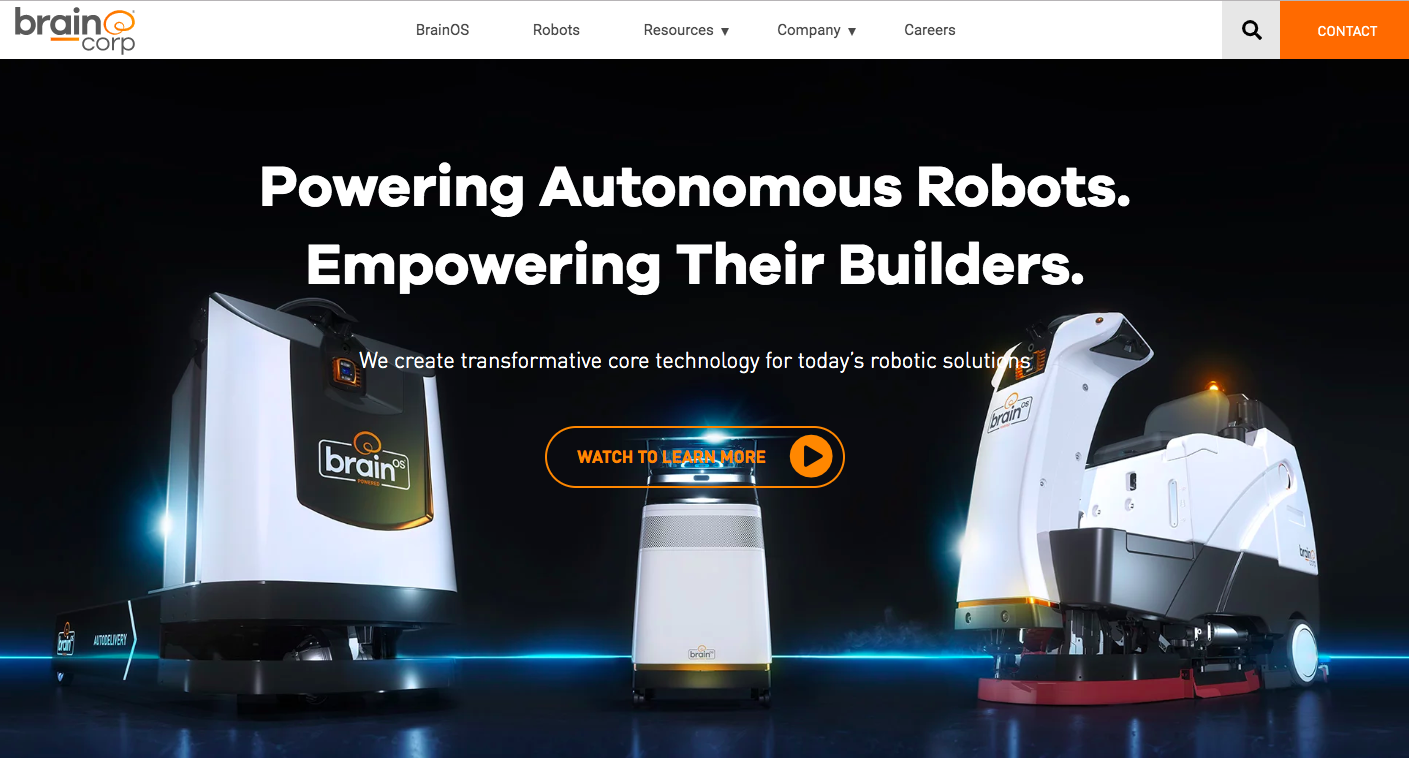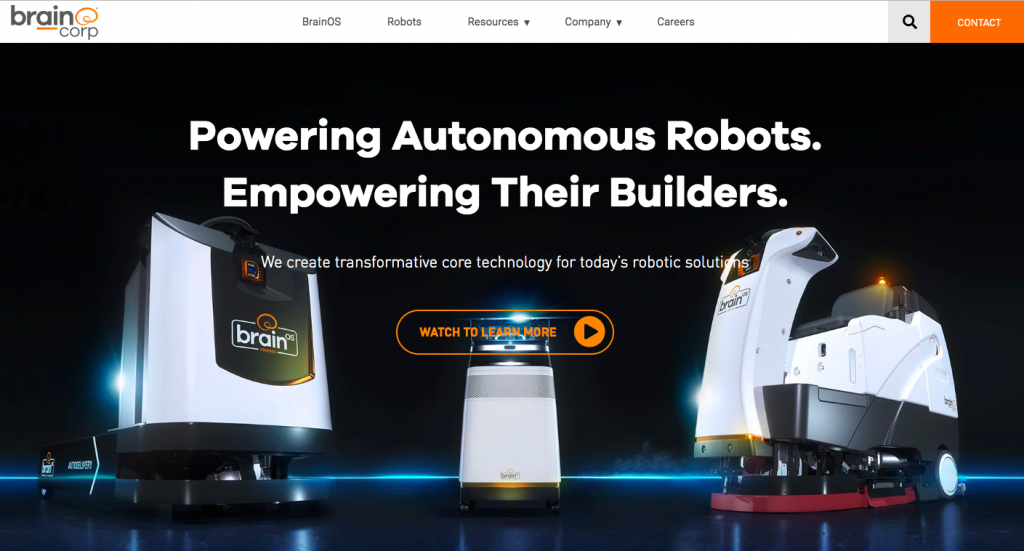 Founded in 2009, Brain Corp develops software for "autonomous navigations systems for everyday machines." These machines include commercial floor care machines, robotic vacuum cleaners, and a self-driving delivery tug.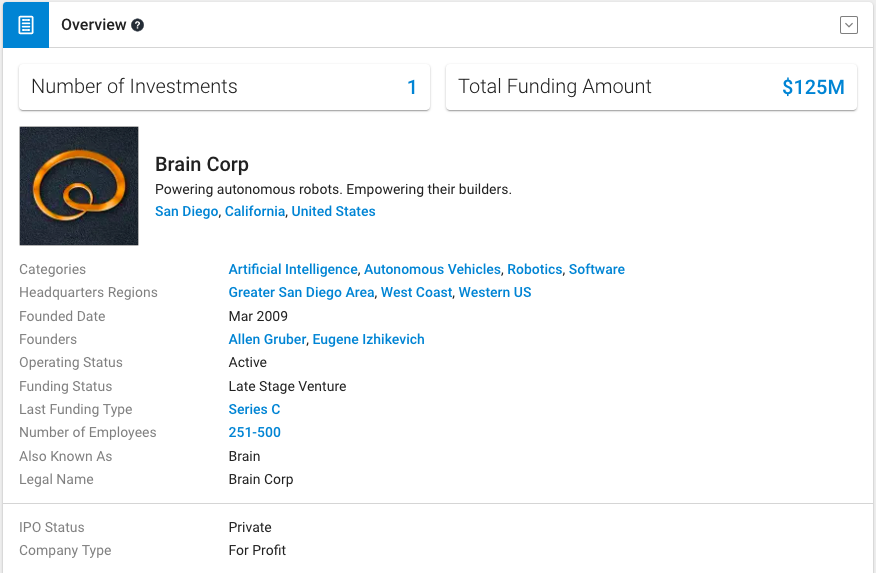 If you're and engineer who's deep into technology and robotics, then this company can help you grow your career. They currently offer open positions in electrical engineering, software engineering, mechanical engineering, and even positions in operations. Search Brain Corp's currently openings here.
Recommended read: 14 Best Marketing Agency Jobs in San Diego
2. Classy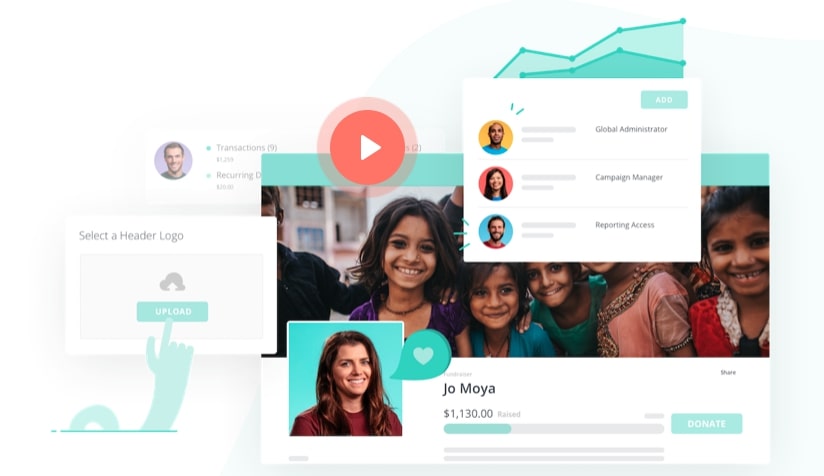 Classy, which was launched in 2011, is an online fundraising website that's threatening the likes of Kickstarter and other similar companies. With a team of over 220, Classy is focused on fundraising for nonprofits like Teach For America and World Food Program. They don't just crowdfund, either – Classy also helps spread awareness for these causes.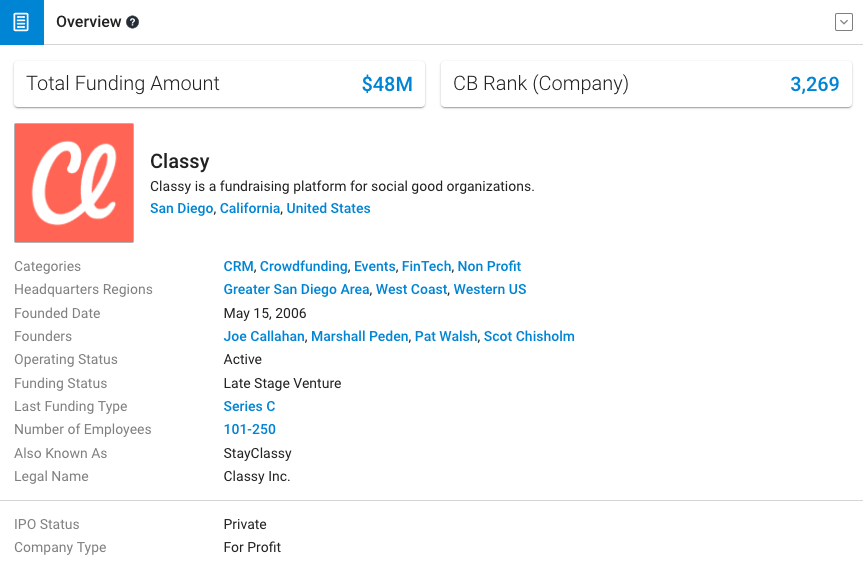 Job opportunities include Sales Coordinator, where you'll work closely with the Sales Leadership Team to handle a variety of administrative tasks, and UX/UI Designer, where you'll create web experiences and work alongside the design, marketing, and sales teams. Explore job openings here.
3. Jumper Media
Yup, that's us!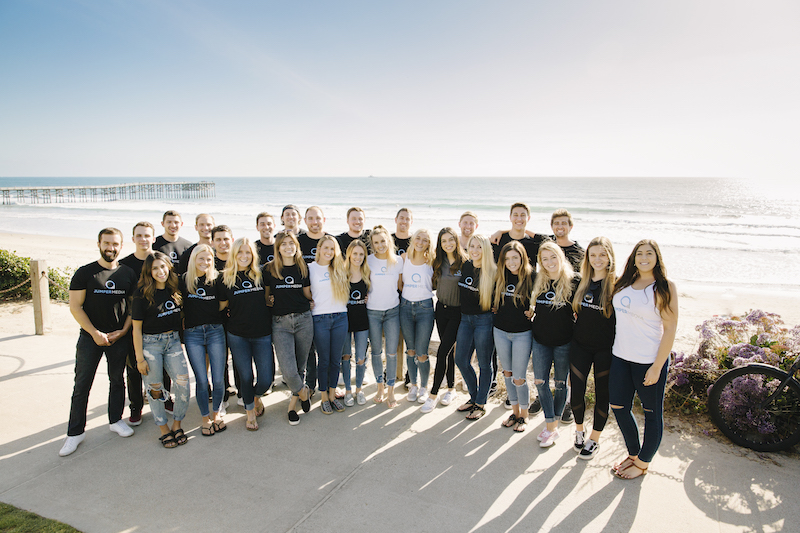 Founded in 2016, Jumper Media helps small businesses tell their stories on social media. Whether we're building SaaS tools or creative campaigns, we do it with energy, curiosity, and a love for the people we meet along the way.
Currently, we are looking for Social Media Managers, Account Executives, Paid Media Managers, and Customer Success Managers to join our amazing team in San Diego.
At Jumper Media, we:
Help customers navigate today's noisy social world with expert-level creative advice

Implement creative ways to improve our customer relationships, tailor and share social media marketing strategy suggestions.

Communicate with customers proactively; establish relationships to deliver a fully consultative experience and follow up with consistent educational communications

Listen to customers to understand their unique business challenges, and work closely with the product team to brainstorm and prioritize feature requests.

Provide strategic advice to help our customers get the best experience from their social media investment.
If you're a great teammate and want to make a huge impact at an exciting company we'd love to talk! See our current openings here.
4. Cloudbeds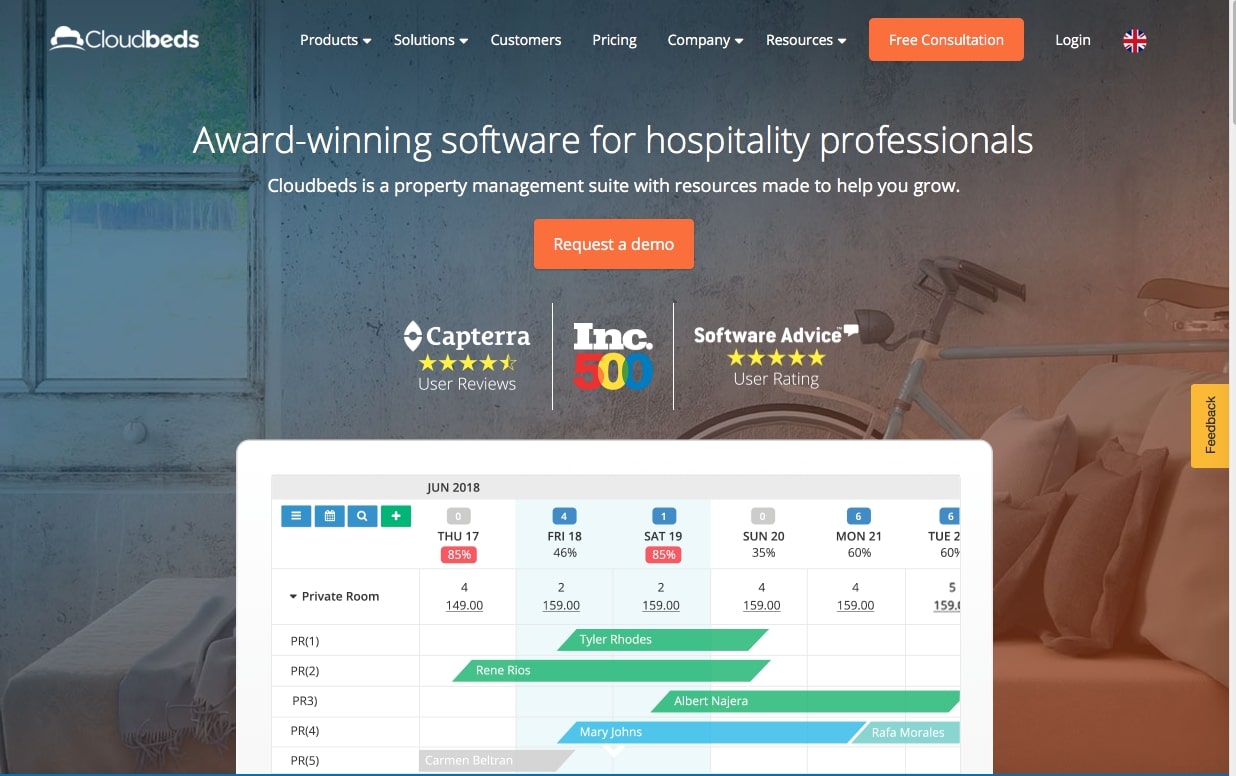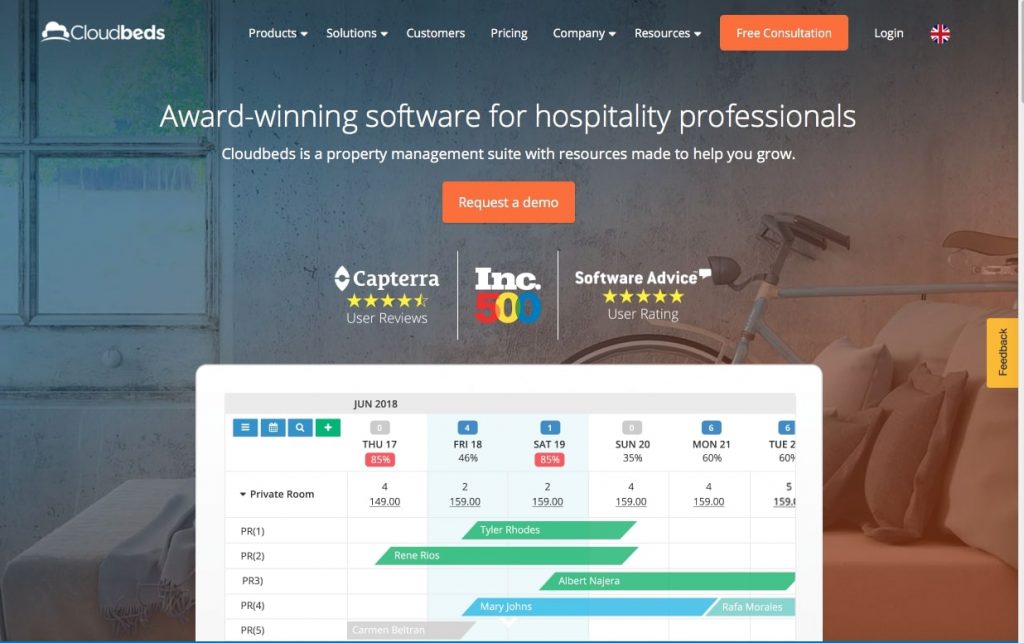 Cloudbeds is hospitality management software for hotels and hostels, and they partner with leading travel companies like Expedia and TripAdvisor to help hotels get more reservations. They launched in 2012 in Brazil to provide solutions for independent property owners, and today their team includes over 200 people across more than 30 countries.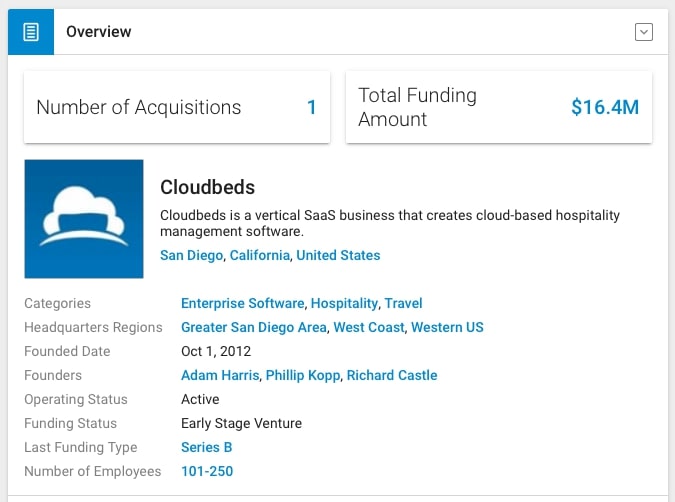 Right now, they're looking for an IT Manager in San Diego to create and manage their BYOD policy for their remote workforce. See all job openings worldwide here.
5.Cordial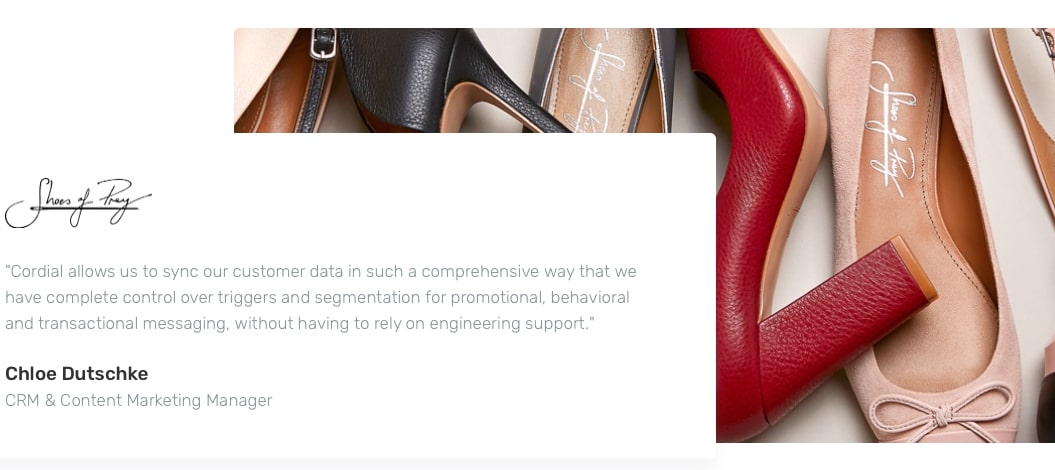 Cordial is an email tech company that utilizes real-time data to trigger behavioral- and event-based messages. They've been around since 2015 to help brands give customers the exact experience they want when they want it. According to their LinkedIn page, their company size is 51 to 100 employees.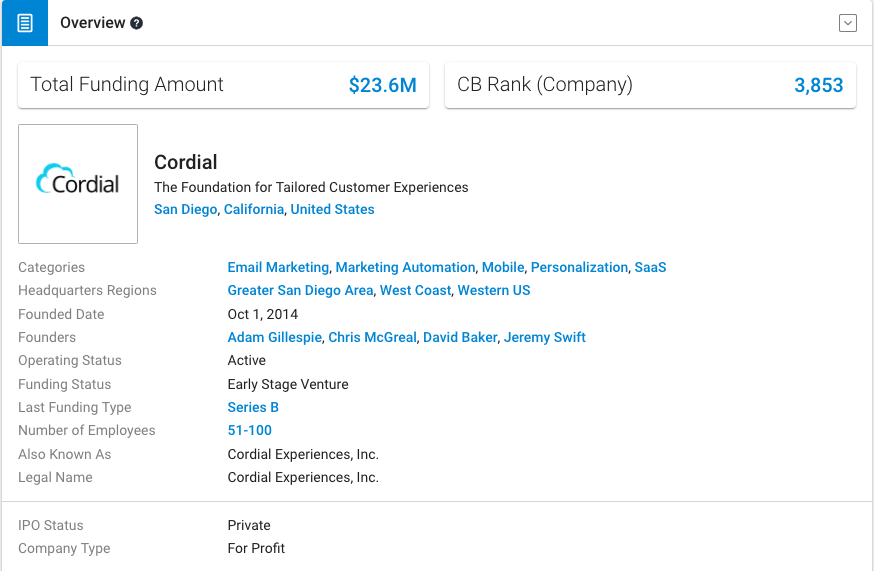 They have both remote and onsite positions available, and right now they have several openings in San Diego in their Client Success and HR departments. Their closest-to-entry-level position is Client Solutions Engineer, which will create, implement and test solutions for challenging client problems. View all current job openings here.
6. Events.com
Events.com does exactly as the name suggests–helps event organizers and event goers with a more well-rounded experience. The site offers a suite of applications that can market, manage, and even offer insights for different events on behalf of the event organizer. Event goers get access to different events based on their interests and get to share their experiences through a social platform.


The company is growing rapidly, and has 51-100 employees. Current open positions for events.com include Sr. payment Operations Specialist, Product Designer, and Software Project Manager. Look through their full list of available positions here.
7. GoSite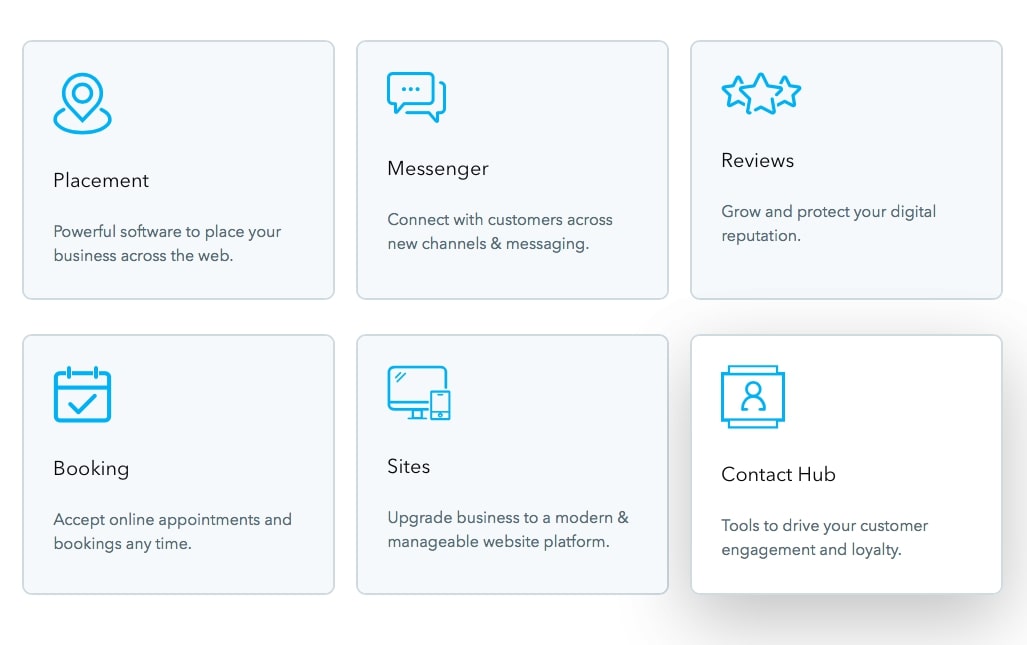 GoSite was founded in 2013 and is a CRM-type software suite that makes it easier for customers to find and engage with your brand online, also offering them the ability to book and/or pay for services online. GoSite's features include messaging, reviews and website platforms. Their software helps companies attain and retain customers.
According to their LinkedIn page, their team consists of 51-200 employees. They're currently hiring a Sales Development Representative who will connect with other businesses in order to share information about GoSite.
Browse all job openings here.
8. Houzz
Anyone who loves interior design knows that Houzz is a go-to. The website has a gallery of over 17 million photos to help you reach your home goals, plus items for sale, a catalog of experts to contact for your home projects, and all sorts of home advice and news. According to Crunchbase, they were founded in 2009, have received $613.6M total funding to date and employ between 1,001 and 5,000 people.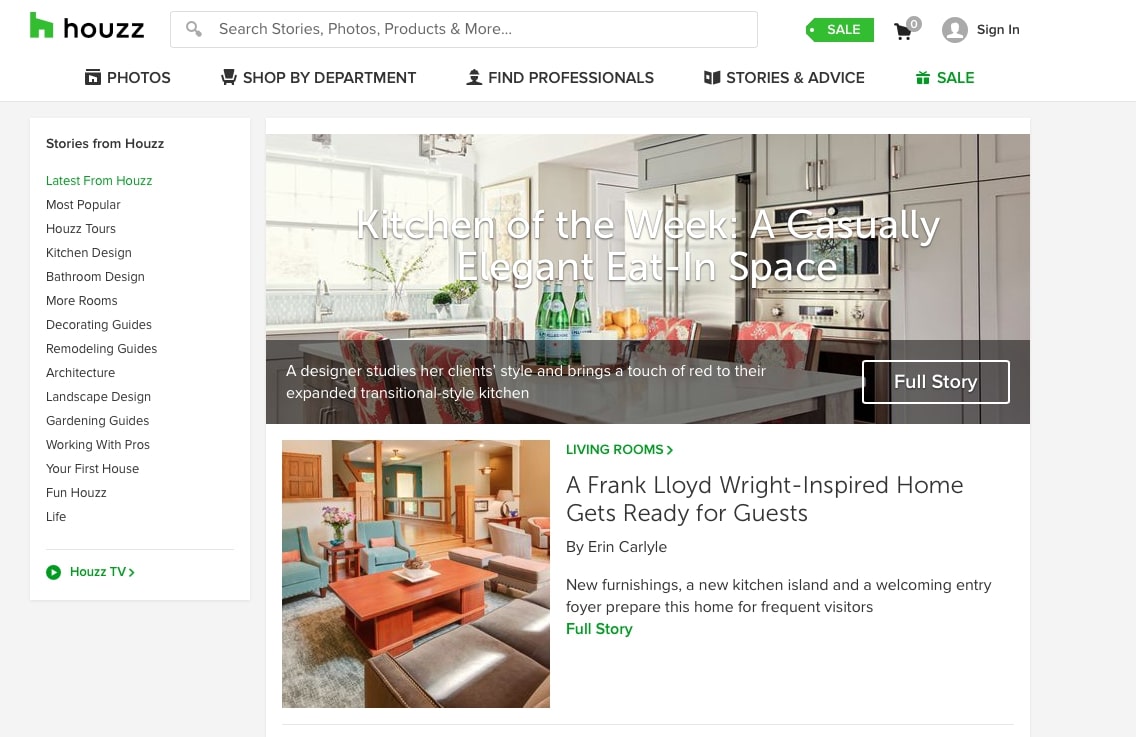 Right now, they have a few positions open in their Sales and Sales Operations departments. Their Sales Representative role requires a minimum of six months experience and includes building relationships with business partners to sell them advertising space on Houzz. See current job openings in San Diego here.
9. Human Longevity
Human Longevity aims to help people make conscientious decision about their health by providing personalized health insights. Founded by leaders in genomics, the company offers this by combining DNA sequencing and expert analysis with machine learning which then translates that data for anyone to understand. Their goal is to "empower individuals to shape their own health and shift the practice of medicine from reactive to proactive, personalized, and preventative."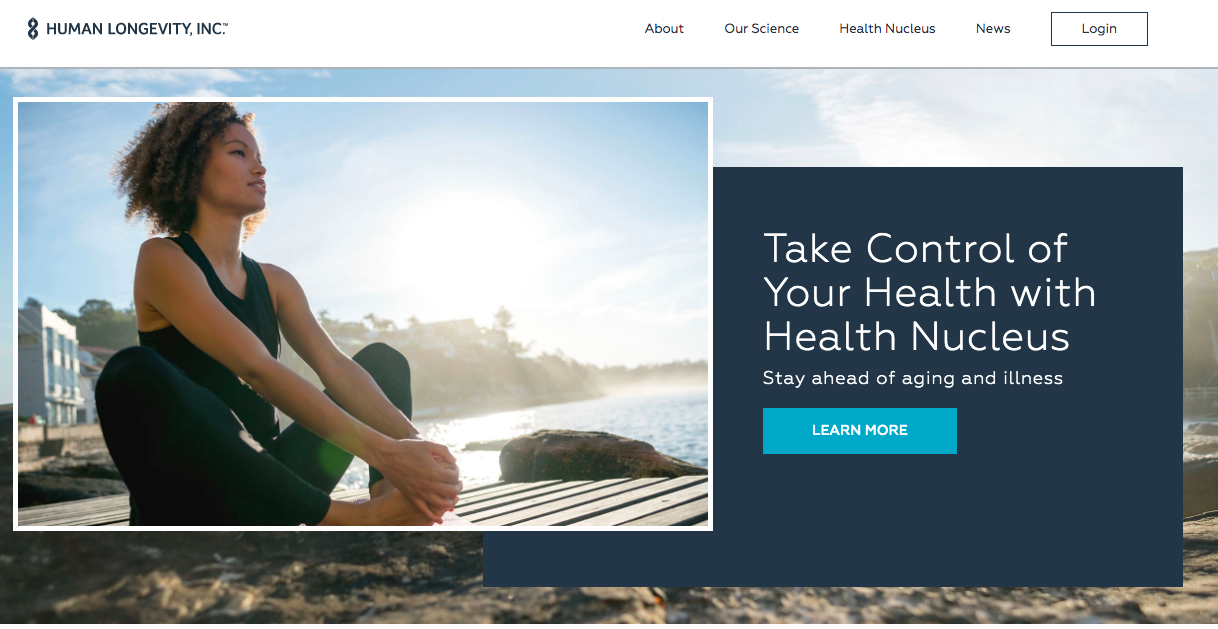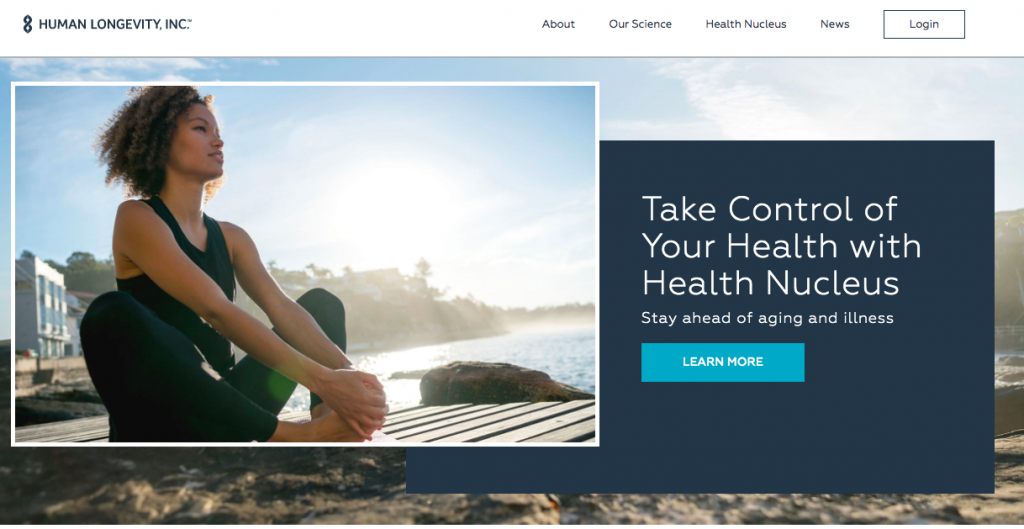 Currently, Human Longevity has a variety of cool open positions, including Senior Product Manager, Senior Platform Architect, and Oncology Machine Learning Specialist. Check more of their available positions here.
10. Measurabl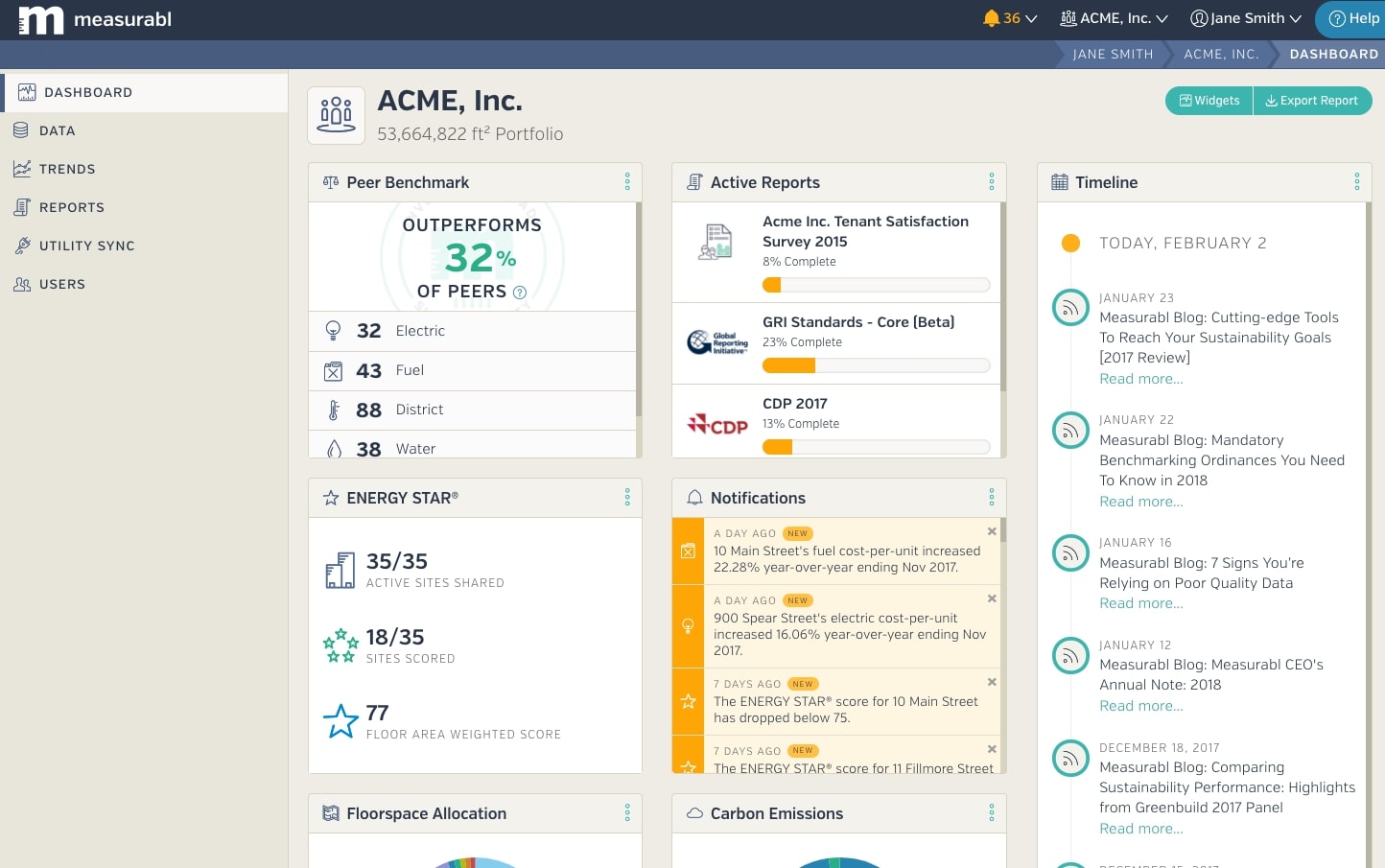 Measurabl, founded in 2013, is a Real Estate SaaS that's used for benchmarking, data collection, management, and reporting. Their software is used to represent over 26,000 properties in 65 countries, and they employ experts in the real estate, sustainability, and software fields. According to their LinkedIn, they have 51 to 200 employees.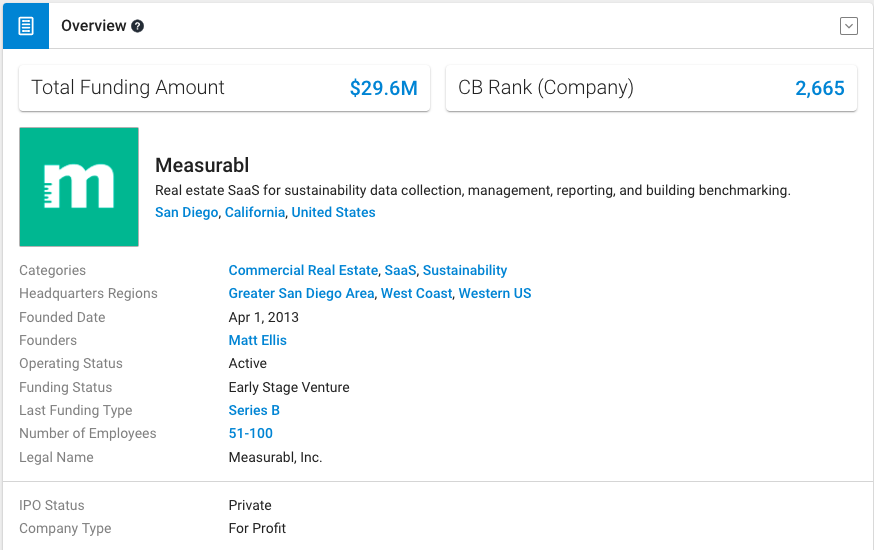 Right now, they are hiring for a Talent Acquisition Specialist and Product Manager. They also have a Future Openings "position," which invites people to apply whether or not there's an actual job posting. Learn about working for them here and explore their open positions here.
11. Mercato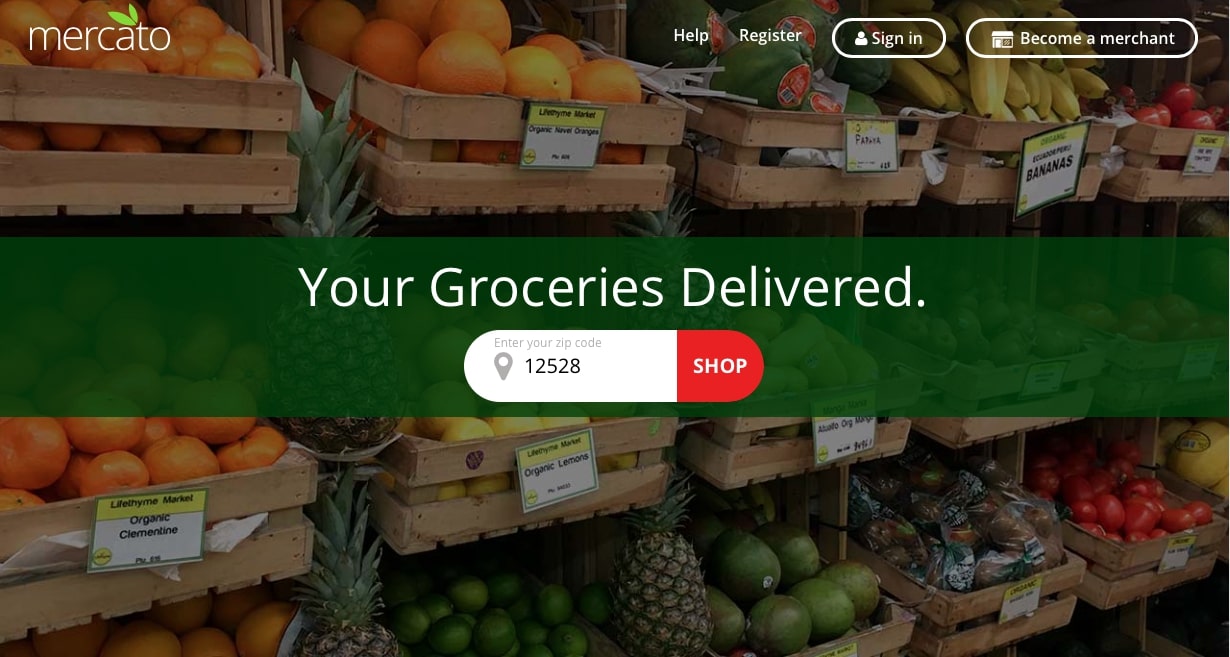 Mercato is a grocery delivery system that connects users to artisans and merchants in their area. The food that Mercato sources is fresher than what you'd normally find in a grocery store and users can have it delivered whenever they want it (or pick it up at no cost). The Mercato marketplace includes small and specialty food stores that many people don't even realize are right in their area.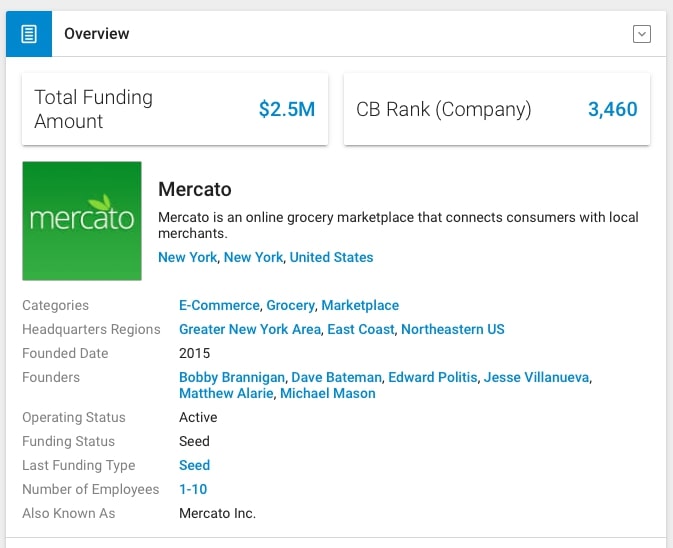 Right now, they have a couple of positions open in San Diego. Roles include Customer Service Associate to handle customer service calls and Business Development Representative to connect with prospective clients and leads. See their open positions here.
12. Portfolium
Portfolium is software for colleges and universities that help them improve student success. Learning outcomes are assessed and digital badges are assigned to students, which can then be discovered by employers. Portfolium is used by more than 3,600 institutions across 18 countries. According to Crunchbase, Portfolium was founded in 2014, currently has 11 to 50 employees, as well as $7.8M in funding. In February of 2019, Portfolium was acquired by Instructure, which means it's technically not a small business anymore, but it's still got the startup feel in it's downtown San Diego office.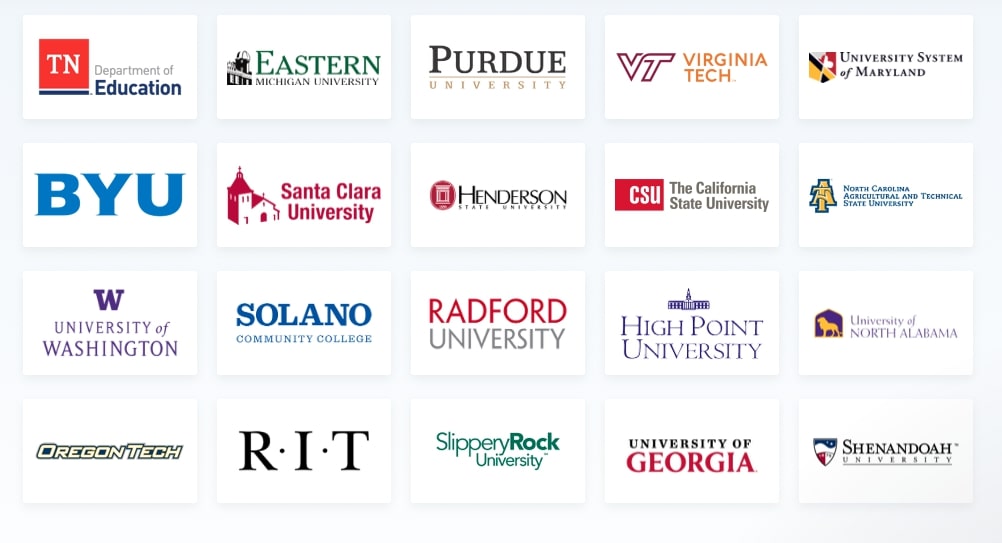 You can find open positions for Portfolium here.
13. Seismic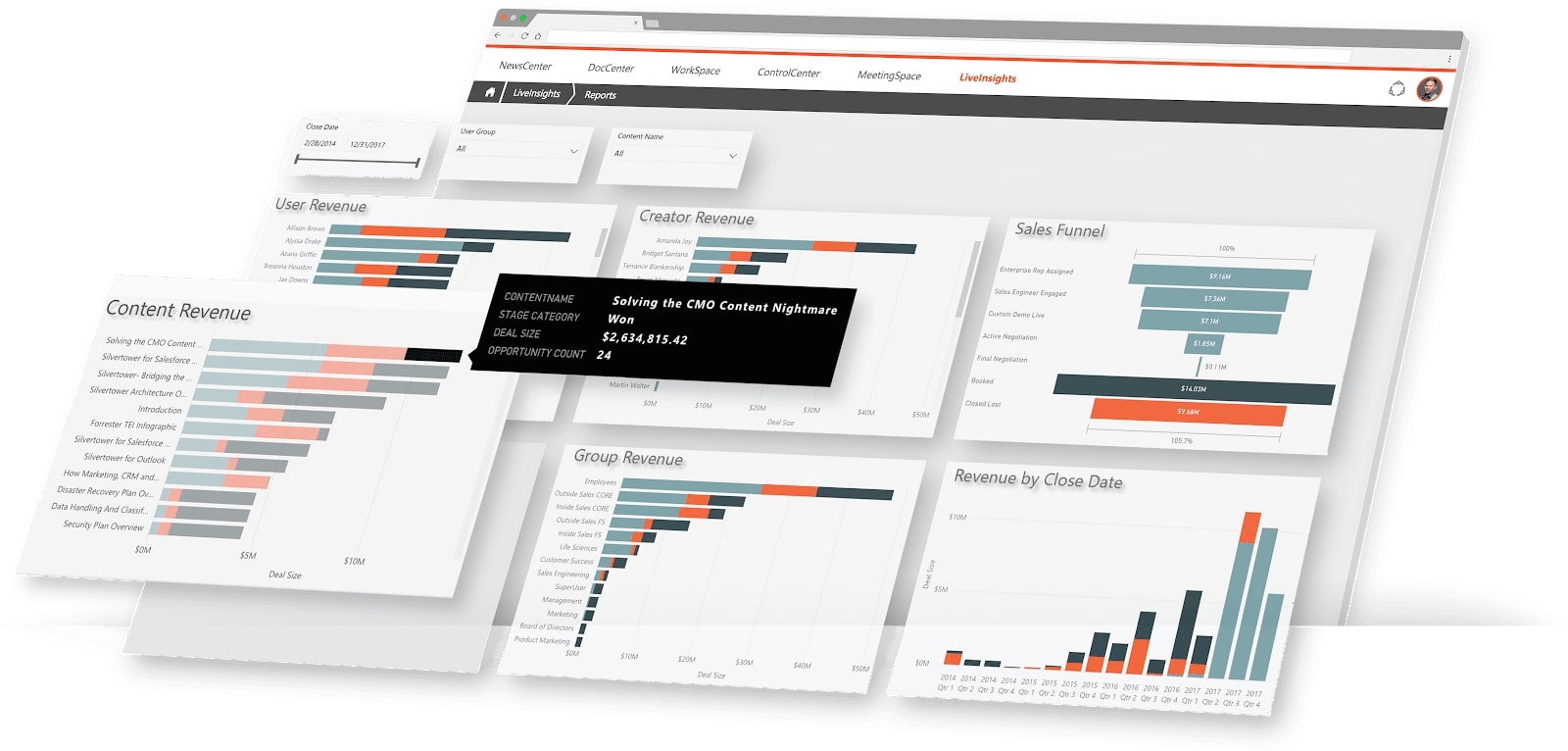 Seismic, founded in 2010, is a sales platform that optimizes sales cycles, making it faster and easier to do things like build an important document or find sales content in-the-moment. It unites marketing and sales teams so that everyone can get on the same page about the content that's best for the brand.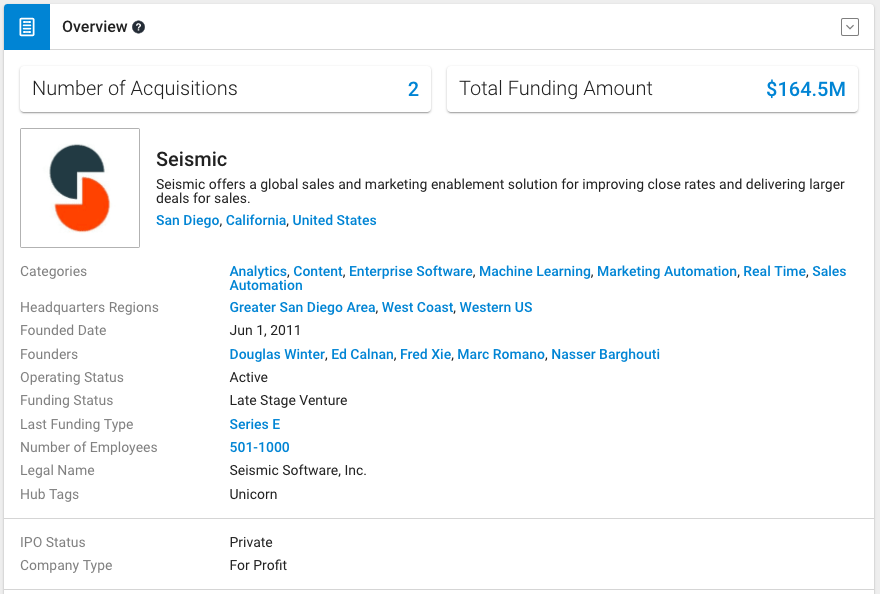 They have several jobs open right now, in San Diego and beyond. Their Instructional Design Specialist position requires a related degree and three years experience, and the role includes creating a platform to target differentiated learner audiences. Explore all current job openings here.
14. SmartDrive Systems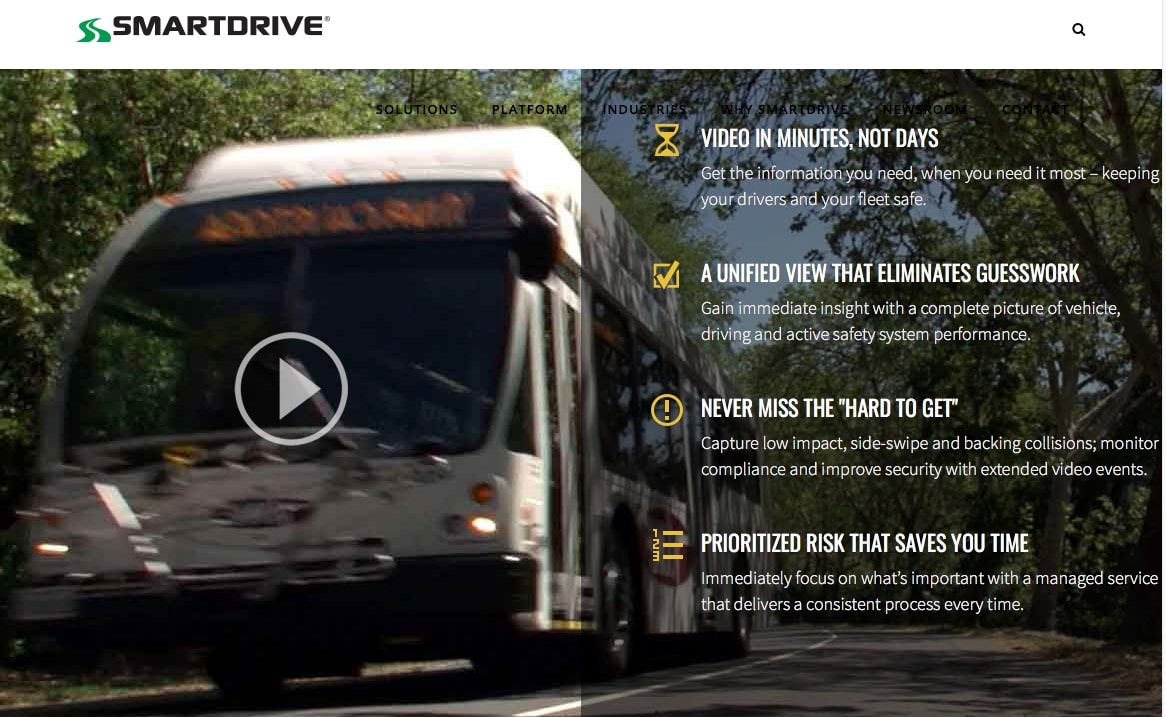 SmartDrive Systems was founded in 2004 and provides smart solutions for transportation and waste management companies, including safety programs and transportation intelligence. Their video analytics platform, which is used to reduce collisions on the road, is at the core of what they do. According to Crunchbase, they have a team of 501 to 1,000 employees, and they've received $180.2M in funding.
They have several job openings right now, including a number in San Diego. Their Project Coordinator position is among the more entry-level roles and involves connecting with clients to ensure their needs are being met. Find all job openings here.
Recommended read: 14 Best Marketing Agency Jobs in San Diego
15. SOCi
SOCi software provides Social Media Management for enterprises. With SOCi, businesses can do everything from creating and publishing content to managing their reputation online. Though they're geared to enterprise-sized businesses, smaller companies can start with SOCi and stick with the software as they scale. They were founded in 2012, employ between 51 and 100 people, and have acquired $22.8M in total funding, according to Crunchbase.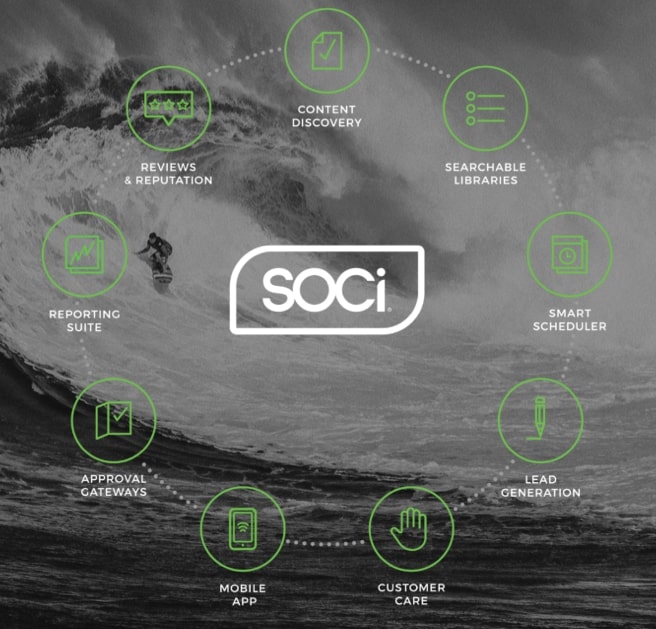 They have a number of job openings in San Diego (and Austin, TX), including one for a Dev Ops / Release Engineer, which requires familiarity with the different software and tools you'll be using (Ansible and MySQL, for example). View current job openings here.
16. TapHunter
TapHunter is an app that lets users find beer and spirits by searching for local bars, bottle shops, restaurants, and tasting rooms. Users can also keep track of what they drink, mark certain drinks as favorites and get notified when certain drinks are available nearby. Since their founding in 2011, they've gained $882.5K in funding, according to Crunchbase.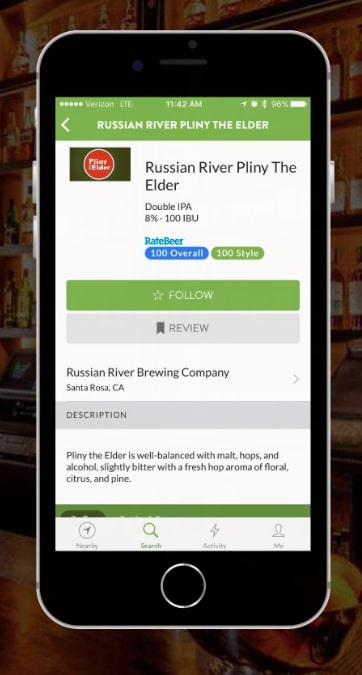 TapHunter currently has 11 to 50 employees. They have both in-office and remote positions in San Diego, including one for an Inside Sales Representative who will make outbound calls to bars and restaurants to find prospects for the app. See the latest job openings here.
17. Tealium
Tealium is a universal data hub that collects and delivers customer data. It helps businesses deliver better customer experiences by identifying areas of untapped potential. Tealium also integrates with more than 1,000 tools and social media platforms.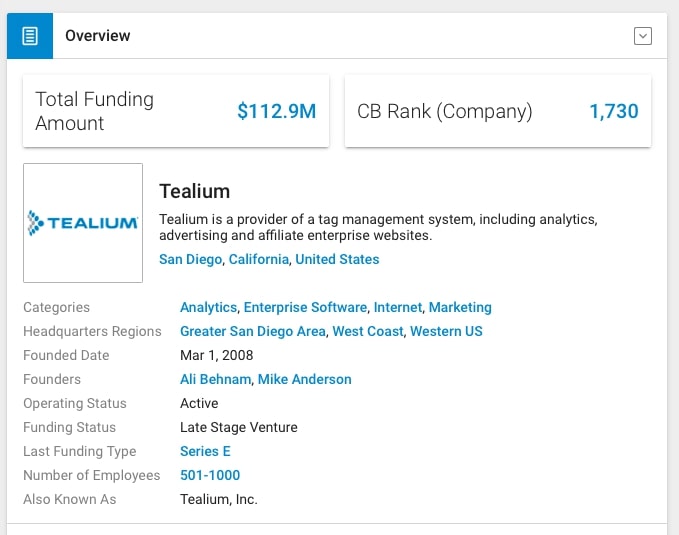 They have several job openings in San Diego and worldwide. Job opportunities include Account Manager, which requires a strong digital marketing and SaaS background, and Integrated Solutions Architect, who will work with partners to determine how Tealium can best help them. See current job openings here.
18. The Venue Report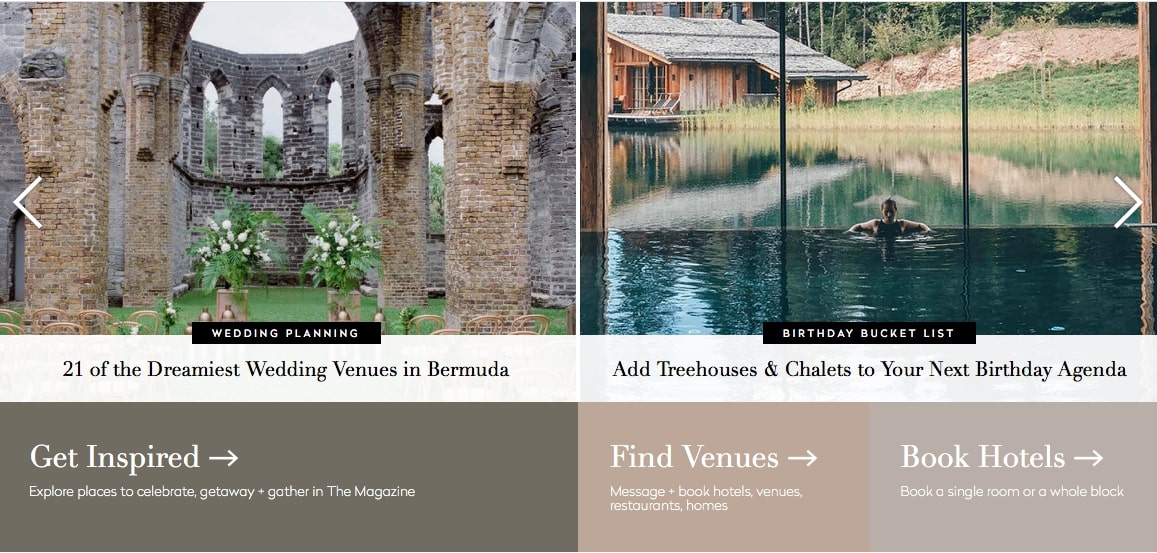 The Venue Report resembles a lifestyle blog and it helps people plan the perfect getaway or get-together. The website offers destination guides based on types, like brunch locations or glamping spots. There's also plenty of information on gathering type, whether it's camping or planning a wedding. They include lesser-known destinations, too, and you can read testimonials from past visitors.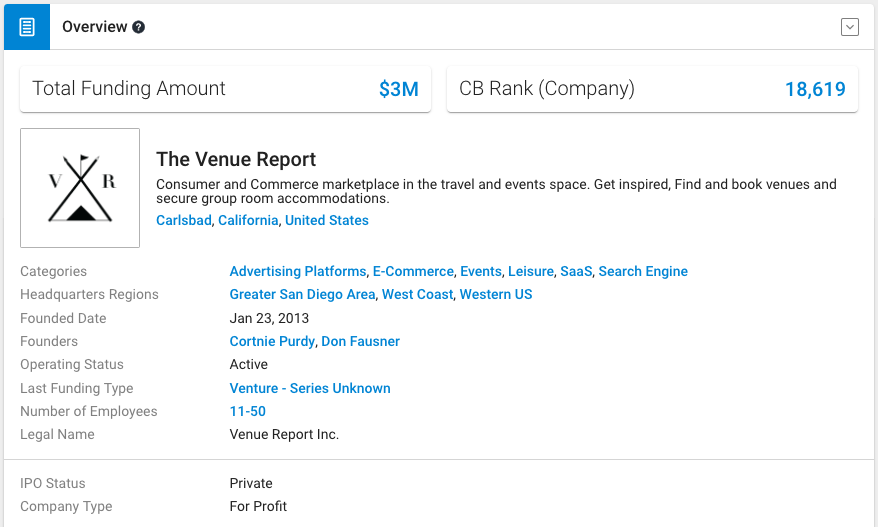 They have a few job openings right now, including one for an Account Sales Representative to join the Sales and Marketing team. The role includes creating advertising and marketing proposals and plans. See their current openings here.
19. Wrike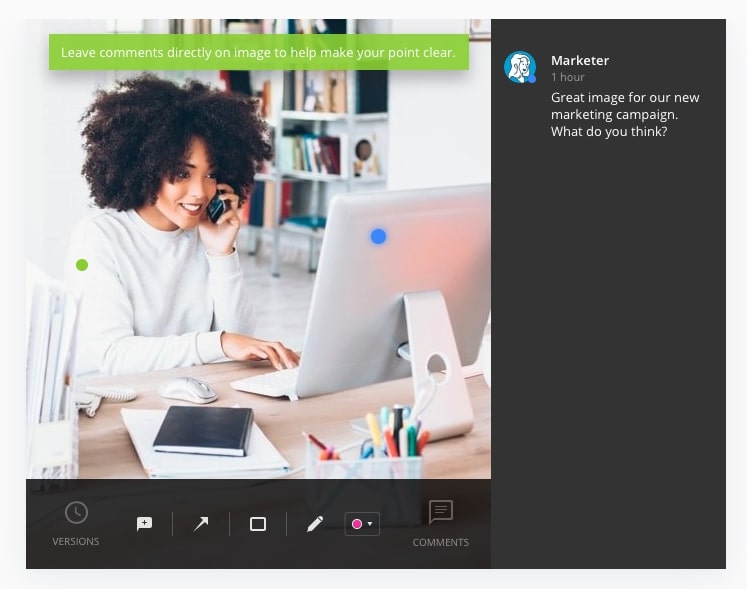 Wrike is a cloud project and team management software that can scale and be used for any type of business. Collaboration, planning, and workflows are streamlined, all in an effort to optimize process and reduce workplace stress. In December of 2018, Wrike was acquired by Vista Equity Partners.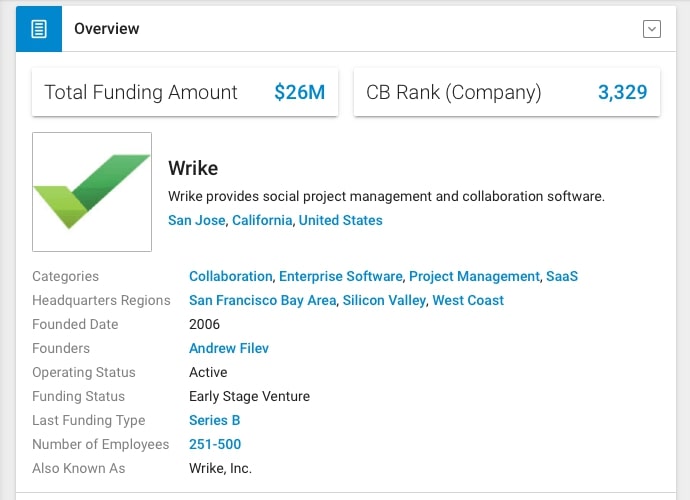 There are current job opportunities in the Administrative and Sales departments. They're seeking a Technical Product Specialist with experience in cloud technology and SaaS who can identify and plan to meet customer needs. See their open positions in San Diego here.  
Recommended read: 14 Best Marketing Agency Jobs in San Diego
Prepare Yourself for Startup Life
Now that you have a list of tech companies in San Diego and you know which ones are hiring, it's time to get your head in the game. Working for a startup isn't like working for another, more traditional type of company. The workload will be heavy and your hours could very well be longer than you expect. You also won't have a ton of job security to fall back on – by nature, startups aren't the most secure companies out there. You also may not earn very much, especially when you (and the company) are just starting out – for the most part, startups pump their earnings back into operations, product development and customer acquisition, which means starting salaries or hourly rates could be on the low end.
The benefits can be excellent, though, especially if the startup grows and evolves. If nothing else, you'll gain a ton of experience and learn a lot, which you can use to grow along with the company or branch off into a new job in the future.
---
–
Hi there,
We are Jumper Media. We help 3000+ businesses tell their stories on Instagram and Facebook. Nice to meet you.
Did we mention that WE ARE HIRING in San Diego?
Currently, we are looking for:
Social Media Managers

Billing Specialist
Principal Engineer

Account Executives

Paid Media Managers

Customer Success Managers

Sales Development Representatives

Marketing Interns
Here is a link to our jobs page → CLICK ME
If you're a great teammate and want to make a huge impact at an exciting company we'd love to talk!
Or if you know someone awesome, be a dear and forward this along 🙂