The world of social media is full of surprises.
And, kind of like that time Beyonce dropped an album without telling anyone, Instagram caused waves last week by "quietly" releasing IGTV. Basically, it's their more social version of YouTube that lets people share videos up to an hour long with their feeds.
Unlike before, where users could only upload a video that was sixty seconds or less, this new feature means people can build a "channel" for their followers and create more in-depth, engaging content.
Think of it as every Insta user having their own personalized TV channel.
But perhaps the biggest difference with YouTube (aside from the fact that Instagram is predominantly app-based) is that the videos on Instagram are vertical by nature which kind of gives off a less professional vibe, but also makes it ten times more accessible and easy for non-techie creators to edit and upload videos.
With the world transitioning into a more mobile-centered landscape thanks to the ease of carrying our beloved little devices around in our pockets, Instagram has, quite possibly, hit the nail on the head with IGTV.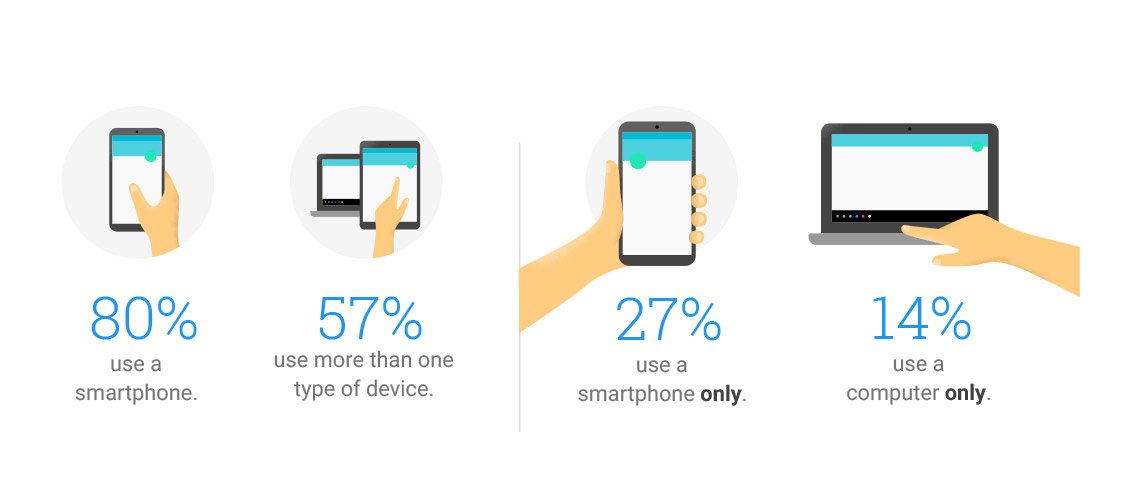 More people than ever turn to their mobiles to carry out searches, talk to friends, and research things to buy, see and do. This whole "mobile-first" trend is only set to get bigger, and IGTV means users can watch content from the comfort of their phones while they're on the go.
In this piece, we're going to give you the lowdown on what IGTV is, how to set up a channel and start uploading videos, and what the future holds for this new video format.
What's the Big Idea with IGTV?
Instagram's CEO, Kevin Systrom, took to the stage at the launch event and said "it's time for video to move forward and evolve. IGTV is for watching long-form videos from your favorite creators."
But really, what does that mean?
Isn't that just what YouTube does?
The answer is yes and no. You see, when Instagram first burst onto the scene in a flurry of pretty filtered pictures and curated "galleries", the cameras, screens, and mobile networks at the time simply weren't cut out for long-form videos (and users weren't particularly, either).
But, as teenagers started spending less and less time in front of the TV and more time glued to their phones, Instagram suddenly had this huge opportunity to become a kind of TV for mobile.
So what's the big plan with the 'gram?
Lure Influencers Over From Other Channels
The IGTV launch party was filled with social media influencers from SnapChat, YouTube, and the recently-deceased Vine. The platform hopes to entice these big creators over to Instagram, bringing their audiences with them.
IGTV will kind of be the step in between SnapChat and YouTube. SnapChat offers raw, in-the-moment footage, while YouTube gives a more polished selection of videos. In this instance, IGTV will rest somewhere in the middle, allowing creators to shoot raw videos that are longer than those allowed on SnapChat.
Today, consumers actively seek out authentic content. They want the real stuff.
A Step Up from Instagram Stories
When Instagram released its Stories feature (which looked suspiciously like the Stories feature on SnapChat), the social media world went crazy. Users lapped it up (it overtook SnapChat in daily user numbers incredibly quickly).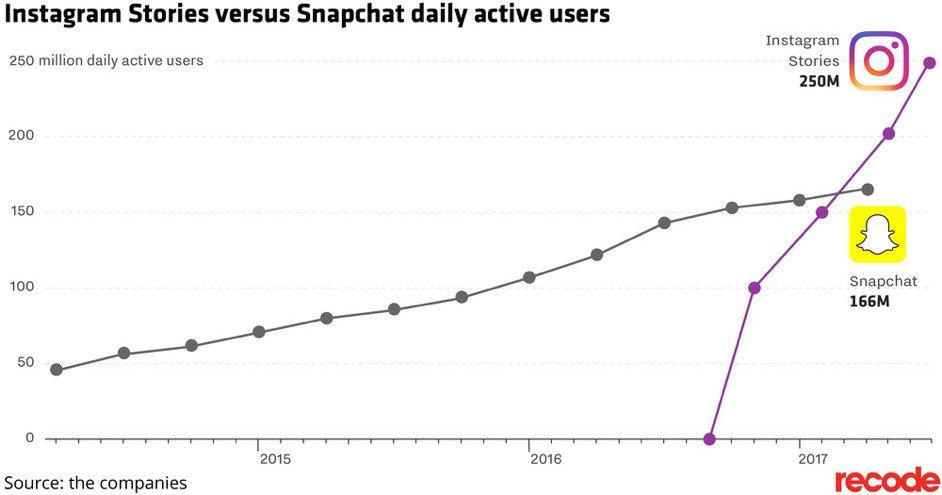 The popularity of these Stories gave Instagram an insight into what their users wanted.
The verdict?
More in-the-moment videos that helped them connect better with the influencers and brands they loved. It was kind of a no-brainer for IGTV to be the next logical step.
Although the IGTV app is separate from Instagram, new videos posted by people you follow show up in the main app. And, if anyone follows you on IGTV, they'll automatically be added to your follower list on Instagram.
Make Interactive, Engaging Experiences
It's no secret that people want more from social media than ever before. It's no longer a case of simply keeping in touch with friends and families. In fact, lots of users do everything via social: they check reviews, find things to do, keep up with their favorite brands, purchase items, and everything in between.
IGTV plans to tap into this need for mini-experiences and turn the platform into a more interactive landscape.
How will they do this? You ask.
Well, viewers can like or comment on videos as they watch them, kind of like Facebook Lives. The team at Instagram hope this will create deeper connections between influencers and their followers and bring back a certain sense of "humanity" within social media.
Curate Personalized Viewing Experiences
When you open up IGTV, you're taken to a home screen that features a list of the latest videos from your followers. You can either choose to dive straight in, with one video playing after another, or you can browse for other videos by searching specific topics or seeing what's most popular on the platform that day.
Over time, the IGTV algorithm will build up a picture of what you like to watch and start serving you more of the same.
This is where the "TV channel" element comes in. Remember the days when you had a go-to TV channel (Nickelodeon, anyone?), but there were certain programs you weren't really feeling? Well, IGTV simply "removes" those programs you're not feeling so it's just all your favorite shows all day, every day.
How to Get Started With IGTV
Ready to get in on the action? Here's how you can get your IGTV channel set up and ready for viewing.
Step 1: Go to your Instagram home feed and click the new IGTV button that's now in the top-right corner.

Step 2: Click the gear icon that's to the right-hand side of the screen.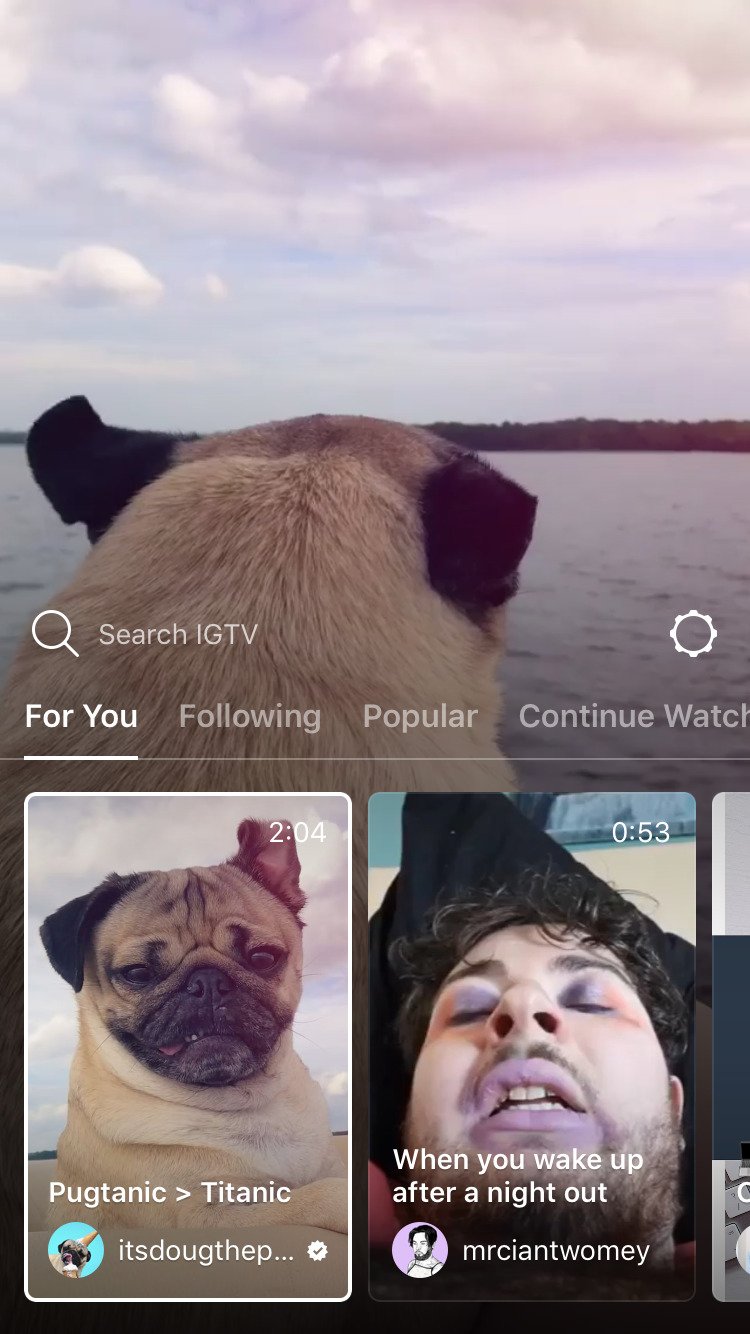 Step 3: Click the "Create Channel" button at the bottom of the screen.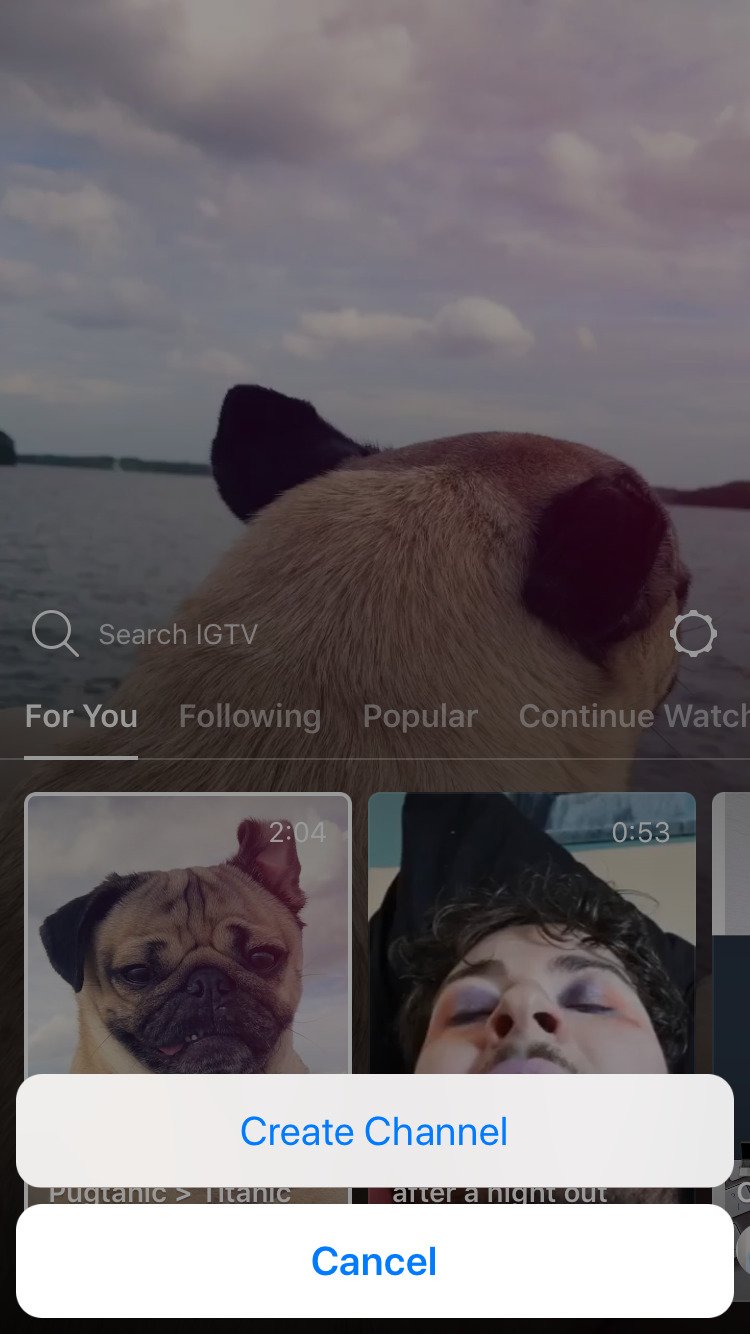 Step 4: You'll then have to go through a short introduction to the features of IGTV and then your channel will be ready for action.
How to Upload a Video to IGTV
Step 1: Click the IGTV button at the top right of your Instagram news feed.
Step 2: Click your photo to the right of Search IGTV to bring up your channel.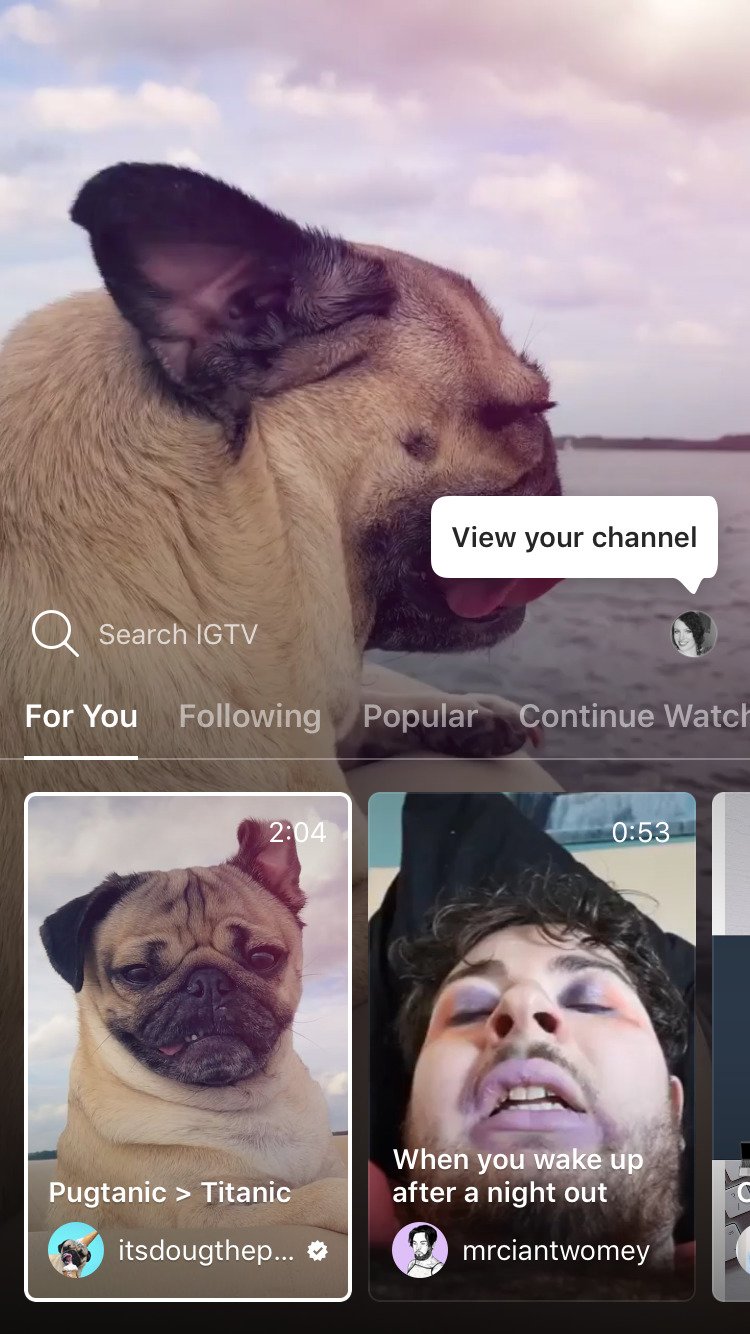 Step 3: Click the "+" button and choose a video from your camera roll, then click "Next".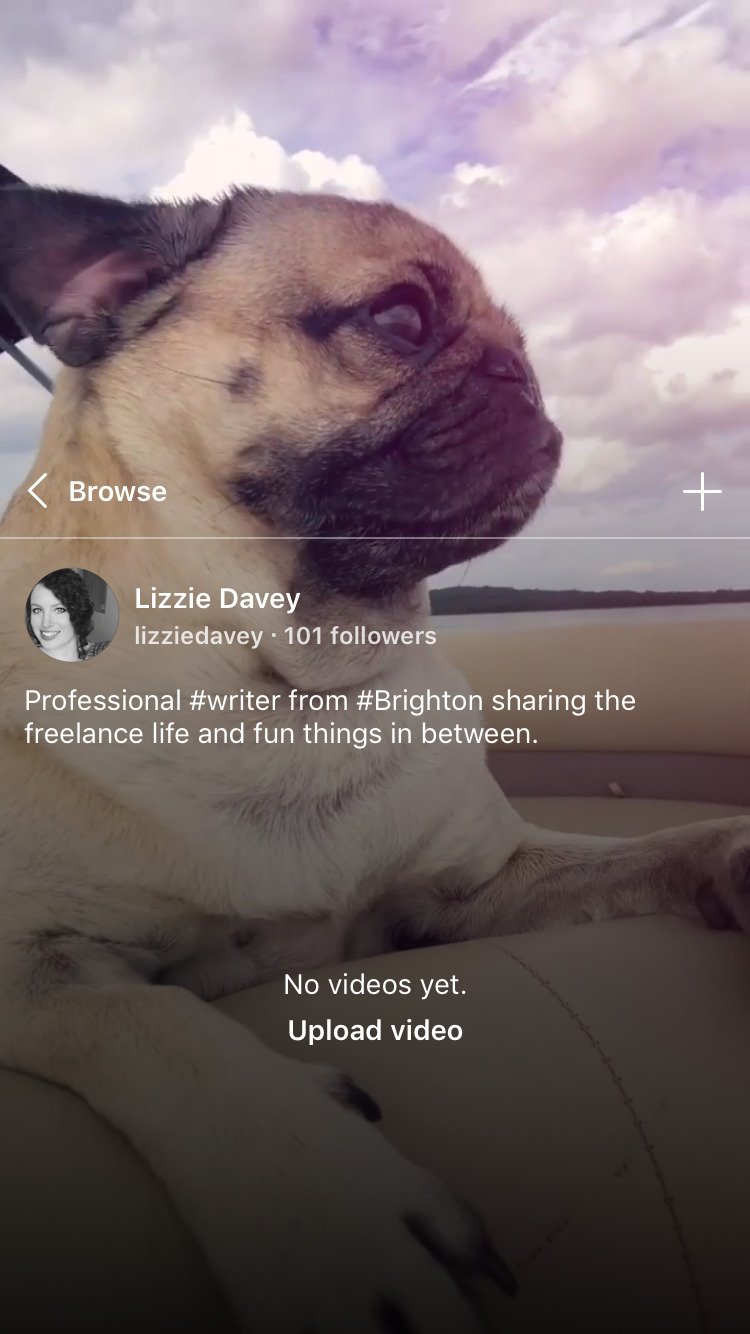 Step 4: Fill out the title and description sections – you can add links to this bit too if you want to guide viewers to your site or another video.
Step 5: Click "Post" and voila! You've posted your first IGTV video.
As of yet, creators can't record videos inside the app. Instead, you have to film it separately just using your phone and then upload it from your camera roll into the IGTV app.
What Does the Future Hold for IGTV?
Today there is one big difference between IGTV and YouTube, and that's the inability to serve ads to audiences. However, this is set to change.
The team at IGTV are aware of how important generating an income is for social media influencers and, if they're going to get them to stick around, they need to provide a way for them to fund making more videos.
The addition of ads and money-making streams is a definite on the upcoming IGTV agenda, and we'll probably see ads rolled out in the not-too-distant future.
Perhaps the biggest thing IGTV is trying to create with the new app is a more streamlined way to watch videos. Even today, YouTube is still fairly clunky, while SnapChat is more of an ephemeral platform.
On the other hand, we can kind of think of IGTV as the mobile Netflix, where the app curates all your favorite shows and channels into one place for easy viewing.
And, when you get to the end of a video, it'll simply start up another one without you having to do anything – hours and hours of fun, right?
Finally, IGTV hopes to attract influencers who may or may not be amazing video editors. There's a sort of pressure with YouTube to create highly-polished, professional videos, whereas IGTV is promoting more "in-the-moment" content – just like Instagram Stories, only longer.
The Rundown of What You Need to Know
IGTV is a spin-off of Instagram. It has its own app but is still connected to your normal Instagram account.

If someone follows your IGTV channel, they'll automatically be added to your Instagram follower list.

Videos uploaded to IGTV can be up to an hour long.

IGTV mostly supports vertical videos, but you can upload horizontal ones with a bit of editing.

There's no advertising on IGTV at the moment, but that is set to change in the future.

IGTV creates an individual playlist of videos for every user based on who they're following and the topics they're interested in.
It's still in the early days, so it'll be interesting to see how IGTV plays out and whether it will find its place in the online video sphere.
In the meantime, anyone ready to set up their channel and get started?