Instagram is a place for amateur photographers and videographers to shine. The non-celebrity celebrity is born on social media, with special thanks to the seriously advanced photography and recording technology we all have on our smartphone. You no longer have to be a professional to make expert-grade content.
Even though Instagram Stories is relatively new, there are already an array of tools and apps that have emerged to help you elevate, adorn or polish the photos and videos you post. Most of these tools are free, too, with just a few requiring an upgrade if you want to access advanced features.
We've put together a selection of the best tools out there to help you create, trick out or finish a photo or video to post to your Story. Our suggestions range from fun stickers and customizable templates to background music and branded graphics.
Create Graphics and Use Pre-Made Templates
Adobe Spark is a free design tool for creating graphics, with templates specifically for Stories' ideal dimensions (1080px wide by 1920 px tall). You can put as much or as little effort into designing graphics as you want. Enter your caption and let Adobe auto-create a design, which you can use as is or edit as much as you'd like. Swap out the background for a plain color or a different image. Edit the caption to alter the alignment, color, font, opacity, shape or spacing.
Or, scroll through the app's suggestions for caption designs, then make further edits to them if you'd like. When you're finished, turn your creations into animated, four-second videos. Download your graphics to your iPhone with the Adobe Spark Post app (an app for Android is in the works).
Here's the design I started with: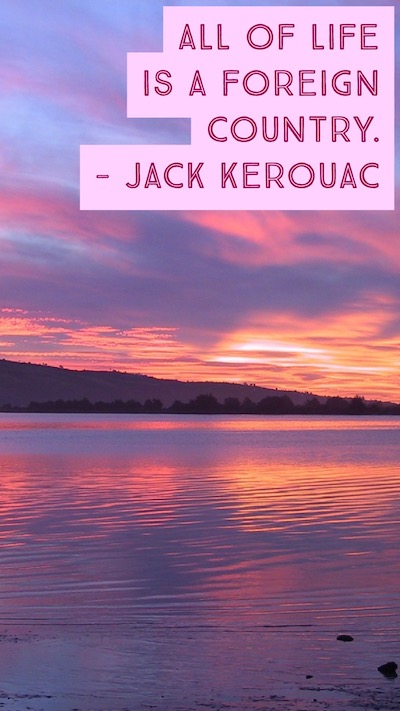 Then I used the Style Suggestions tool to cycle through different text options: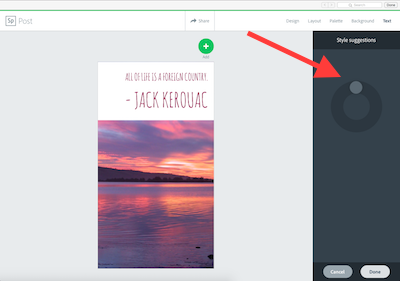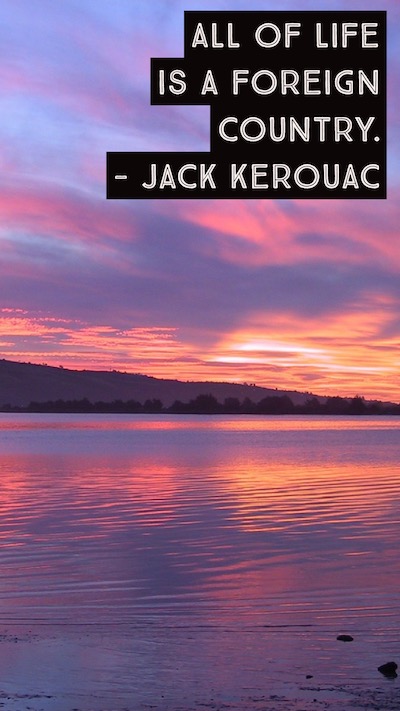 I also applied different Design Filters to change the layout and look: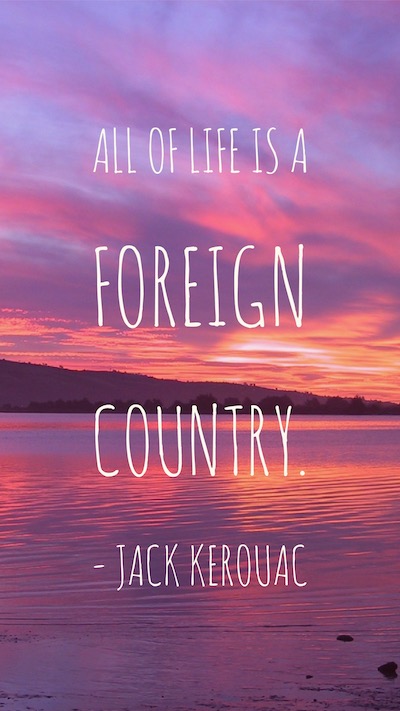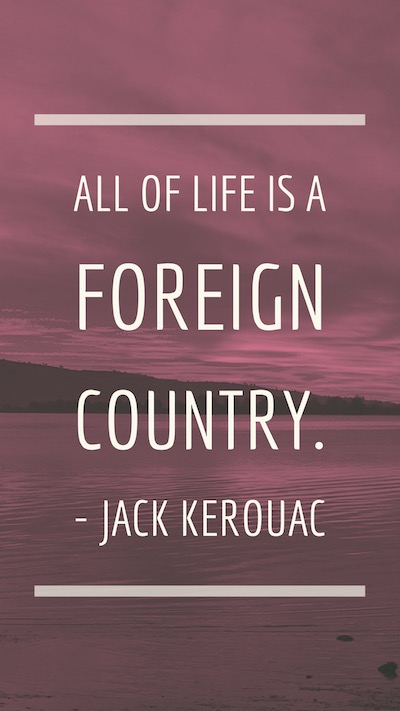 Canva is another free design tool with both a website and app for creating graphics. Upgrade to a paid plan to use custom fonts and other brand elements. Check out their article about using Canva to create Instagram Stories.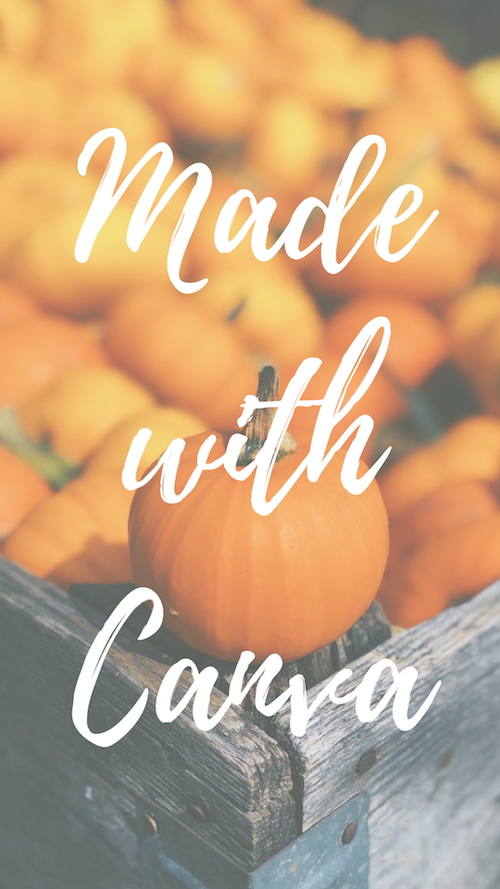 Over works in a similar way, letting you design on-the-fly using a ton of different functions and features, plus templates that are already preset in various dimensions (I used the iPhone preset in the example below, but there are a few horizontal templates to play around with).
To use your own fonts, logos, watermarks and custom art, upgrade for $9.99 per month. The main difference between Canva and Over is simply your preference – they have different types of layouts and freebies, and you may find that one app is easier to use than the other. (Also, Canva has a website, too, so you can design from your browser as well as your phone.)
I created this with Over, using one of the free text overlays: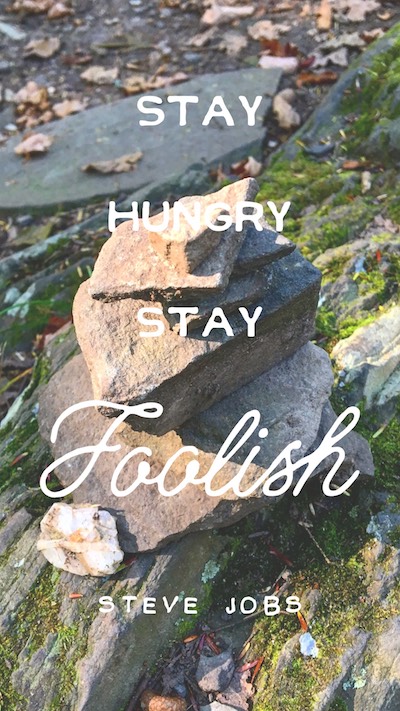 Over has a big library of graphics to choose from, a lot of which are free.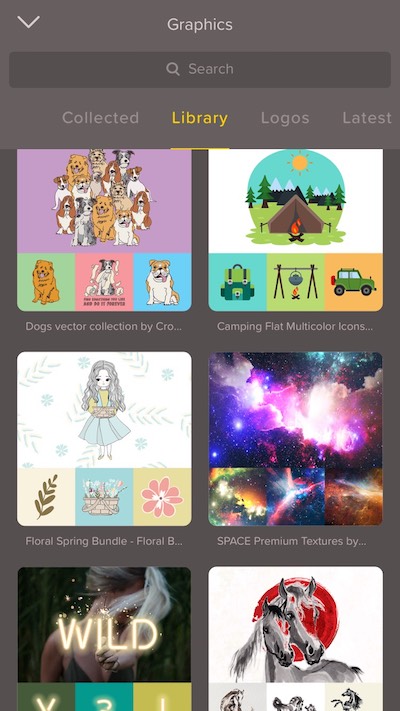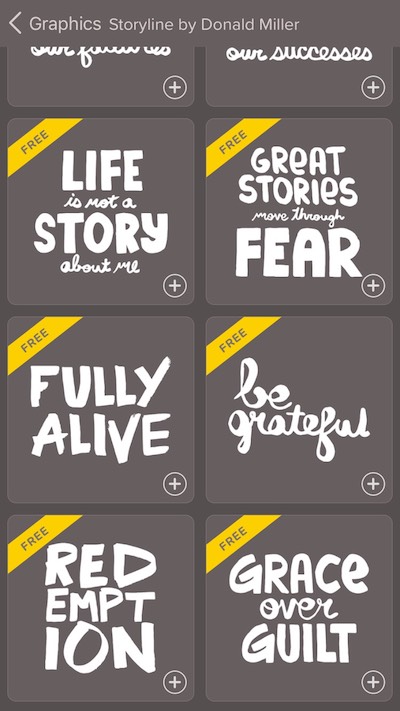 Another way to design a Stories post quickly is by purchasing a premade, customizable template from a marketplace like Creative Market or 99Designs.
---
Become a Jumper Media Insider
You'll get weekly social marketing motivation, all the latest hacks, and first dibs on exclusive giveaways and other subscriber-only resources you can't get anywhere else.
---
Create 15-Second Videos
Flipagram lets you upload vertical photos and turn them into a slideshow. When you're done, you can add music, too. Once you export your slideshow, it will be saved to your phone in video format, which you can then post to your Story. Just make sure it'll fit the 15-second time frame (keep reading – we talk about tools for trimming your videos).
With Hyperlapse, one of Instagram's own apps, you can create quality time lapse videos thanks to in-app stabilization technology, which prevents camera shake when filming. Speed the time lapse up to 12 times faster. Here's an example of a time lapse video – you would just want to make sure it's trimmed down to 15 seconds before posting it to your Story.
Instagram Stories limits you to posting videos that are, at most, 15 seconds long. When you're filming, you can get easily distracted by the ticking clock, making it difficult to stay engaged and focused. With these apps, you can film a long video, then automatically chop it up into bite-sized, Story-ready chunks.
Storeo and CutStory can both be used to trim long videos into 15-second clips, no manual editing required. Both have free version, but upgrading will remove the watermark. They function pretty much the same, but Storeo's interface is bit more user-friendly.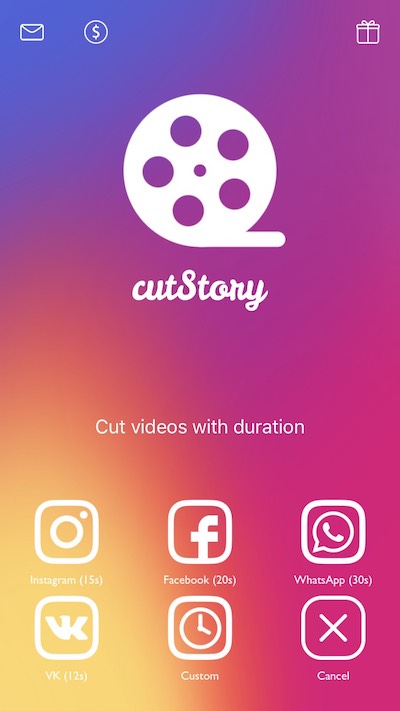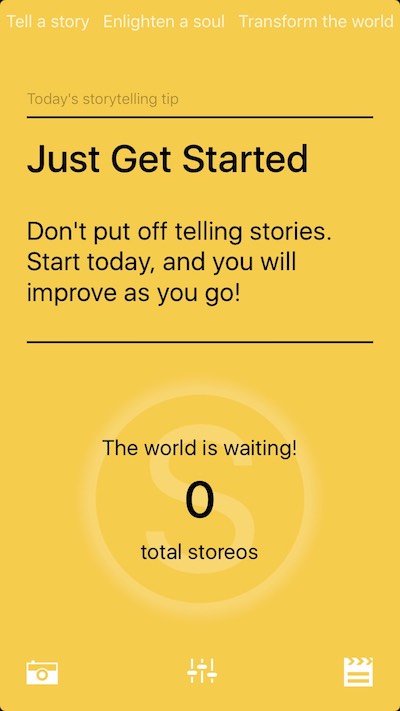 Add Fun Features and Music
Drool, for both Android and iPhone, has tons of filters to choose from, called Droolies, plus a selection of work-related quotes, party symbols and masks. The location-based designer photo filters let you do things like add the tagline of a popular restaurant to your image. These smart filters take various data into account, like weather, time of day and nearby events, to auto-create unique captions and filters for your photos.
The best part? New filters are added daily.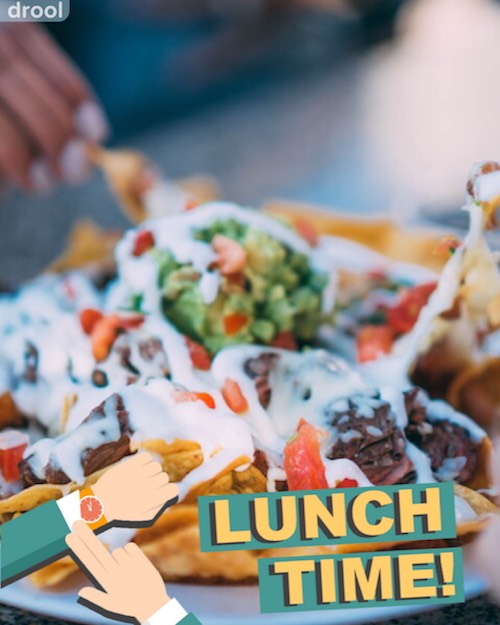 With Flyr, you can create animated stories by first adding your photo or video, then layering in additional videos, GIFs, stickers or animated text. There are thousands of templates to choose from, plus more than 75 million photos, videos and GIFs, and over 30,000 songs. You can also convert your landscape videos to a vertical format so that you can post it to your Story.
Here's a video template from Flyr that I then edited to replace the text:
InShot is one of the best apps for adding music to your Story. Choose from a selection of soundtracks and add the track to your video. If needed, lower or completely remove your video's background noise. You can also crossfade music, trim the video, merge videos and adjust video speed. Other features include sound effects, voiceovers and filters. Their Instagram account has tons of great examples of the types of videos you can create, and they also make announcements about their latest filters and graphics. Get it for Android and iPhone.
One Last Tip: Plan Ahead!
When you need to post several photos or videos in a row to round-out your Story, you may feel rushed to get everything up as quickly as possible.
Plan everything out ahead of time with the Planoly app. You can upload photos and videos, and there's also a splitter tool that will slice up a video to create mini-posts. If you have an assistant or team member, you can add them to your Planoly account so access your campaigns. Once it's time to post, you can grab the content from the app and upload it to your Story. The App Store has a preview of how Planoly works.
What third party tools do you use when creating your Instagram Story?
p.s. If you're looking to up your IG video game, be sure to check out our favorite video editing apps here.