Looking for the perfect photo editor for Instagram, but don't know where to start?
We've compiled a list of the 21 Best Instagram Photo Editors so you can make sure that all of your photos are of the highest quality (and you get more likes than any of your friends).
We all have a little Picasso in us. You don't have to be an artist to be engaged and interested in creating content. Instagram has become a prime outlet for the secret artist inside us all. It allows anyone, with little or no background in art, to take a crack at creating artistic and compelling content.
However, just as writing a best-selling novel or composing a musical ballad, nothing is perfect the first time.
That is where photo editing comes into the fold.
People who are not experts or have no experience with photo editing often don't know where to start.
For just that reason, we have compiled this list of what we deem the best photo editing apps to take your Instagram posts to the next level.
THE ESSENTIALS
These are the blue chips. Download them, choose a favorite, then use it religiously. (P.S. these are all applications for PHOTO editing, but we also have a list of the best video apps for Instagram if that's more your thing.)
Available on both iOS and Android, Instasize is a robust and user-friendly mobile editing app. Cropping and resizing are the app's bread and butter, and it offers advanced editing tools for manipulating exposure and brightness, tint and warmth, shadows and highlights, contrast, sharpness, and saturation. Not everyone has the time for that, so Instasize also has over 130 professional-grade, photographer-inspired filters for you to choose from. You're bound to find a filter that fits the aesthetic you're looking for.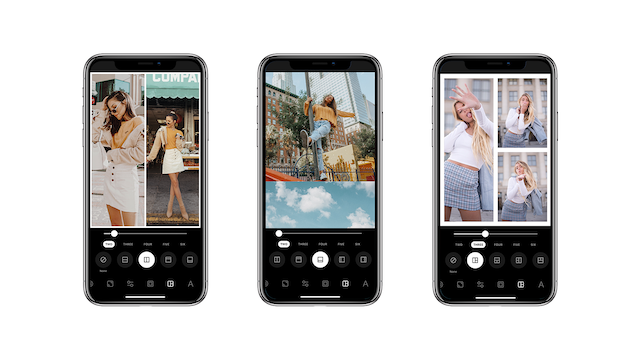 VSCO is easy to use and the options for editing your photo are numerous. This is more than a photo filter app–it allows you to play with the exposure, contrast, and saturation levels of your photo, as well as sharpen, crop, tint, and control the temperature and grain of the image.
VSCO's Exposure tool is especially nice because it can help mend dark shadowy pictures into an illuminating image that looks natural. VSCO's greatest strength, however, is its plethora of filters. There are so many options to choose from that refining your photo can be a fun and experimental process.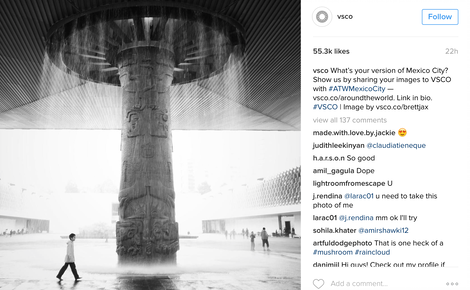 Snapseed is unique in that it is an all-touch based app, allowing the user to feel in control with every motion they make in adjusting their photos.
Snapseed's interactive Selective Tool is one of the handiest picture editing apps. It allows the user to tap on any object on the photo and change the brightness, contrast or saturation level of that specific subject without altering the entire photo, making the image seem clean and authentic.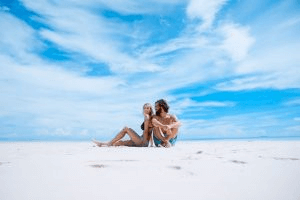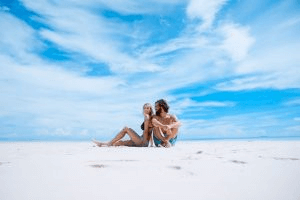 ---
---
Afterlight is a classic photo editor with basic tools such as brightness, clarity, contrast, exposure, saturation, toning, temperature, grain, vignette, shadows and highlight. The app also possesses a wide arrange of filters to choose from. Afterlight's Fusion tool is one of its greatest strengths. Fusion allows the user to combine their favorite filters into one blended filter, which means an endless game of mix and match.
Get Aviary. The app has all the tools you could want to begin learning how to edit photos. Aviary has a wide assortment of frames and stickers to choose from. The app also contains overlay, effect, exposure, vignette, focus, blur and text tools to choose from which is why it ranks a spot in our list of the most essential editing tools.
Camera+ is an excellent editing tool for beginner photographers. Unlike other apps, Camera+ allows for the user to use tools such as sensitivity and shutter speed when taking pictures. It is strongly recommended to use this app if you want the best quality pictures. It also possesses basic editing features like exposure and filters.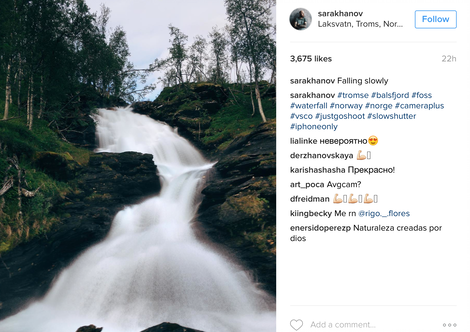 7. Pro-Camera
Pro-Camera is an efficient application that allows the user to edit both video and photos. It also allows you to shoot in Low Light and HDR making it ideal for people who want to become familiar with how to shoot the highest quality photos.
FROM INSTAGRAM
In addition to the myriad of third-party photo apps, Instagram has developed its own tools. We're not positive, but we think that Instagram's algorithm favors posts made using these tools, so it's in your best interest to experiment with them.
Hyperlapse is unlike most photo editing apps because it's purpose is to create stunning time-lapse videos. Hyperlapse is perfect for people who want to create polished visual masterpieces without the need for bulky and expensive equipment. Plus, the time-lapse videos will add something new and exciting to your feed.
The name says it all. Layout is your basic photo blueprint app. It is perfect for any beginner who wants to experiment with basic editing tools like mirroring or flipping an image. These tools can make some pretty cool and weird collages.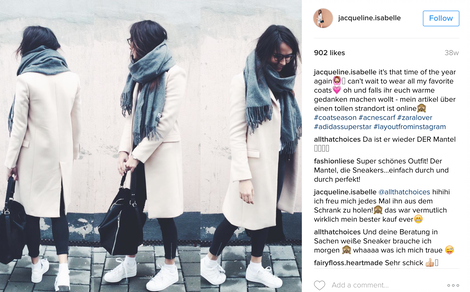 Boomerang is a straightforward editing app that yields fantastic results. You can shoot small videos that play backward and (Mastigra) forwards in a loop. Boomerang will mesmerize anyone and adds something different to your Instagram feed.
---
Looking to start your own online business?
Here are a few of our favorite tools:
[START HERE] Everything you need to sell stuff online, or on Instagram.
The Email Marketing Automation Tool We Use Ourselves
The Landing Page Builder We Use With Our Ads Clients
Turn Website Visitors into Customers
---
DEEP CUTS
Still haven't found the perfect app for your Insta needs?  These b-sides might be worth exploring.
What sets Pic Stitch apart from other layout photo apps is that it allows you to not only arrange your photos in your desired layout, but also edit the images inside the app itself. Pic Stitch's toolset is very similar to Aviary which means skills learned from one application can translate well onto the other.
Pic Frame is a great app when it comes to creating collages. It is pretty effortless to operate and contains an abundance of different collage blueprints to choose from.
DXP Free is a fun and multi-exposure camera app that is for people who aren't afraid to experiment with effects. One of DXP Free's coolest feature is its double exposure tool, which can add a really drowsy-dreamy effect feel to photos.
Tangent, in plain and simple words, is just fun to use. The incredibly artistic and simple geometric designs can add a lot of excitement and turn even the most mundane photos into really eccentric pieces of art.
If you want to get rid of any blemishes or blotches that might be abstaining from posting that perfect selfie than Facetune is the way to go. It is basically the best photoshop app for your face, without the expensive price.
A fun, simple, and easy to use application that consists of your basic editing tools.
This application includes all of your basic editing tools you'll need to turn your simple photo into an Instagram worthy piece.
18. Quick
If the name was any indication, this app is perfect for just adding some text to your photos when you're busy and on the go.
Bokehful capitalizes on the out of focus look some photo images render. This application allows the user to draw bokeh effects, play with geometric shapes, and mess with the gradient and opacity of images.
Color and Contrast. That is the name of the game for Crossprocess. This editing tool can give your images a look that is very similar to film stock.
Fun, entertaining, and amusing. A Beautiful Mess turns your photos into an enjoyable spectacle.
For great photo apps not mentioned here, go check out this Ultimate List for Photographers by our friends at Pixpa!