Tired of buying from the same ol' fashion shops?  Looking for some trendy online boutiques to follow on Instagram?
Want to splurge your hard-earned money on cool new dresses?
Look no further.
We've put together a list of fabulous fashion boutiques you need to follow on Instagram (and buy from) right now! They're categorized according to their IG popularity level (starting from the least number of followers), but to be honest, all these online fashion boutiques are pretty amazing in their own way.
So dive right in.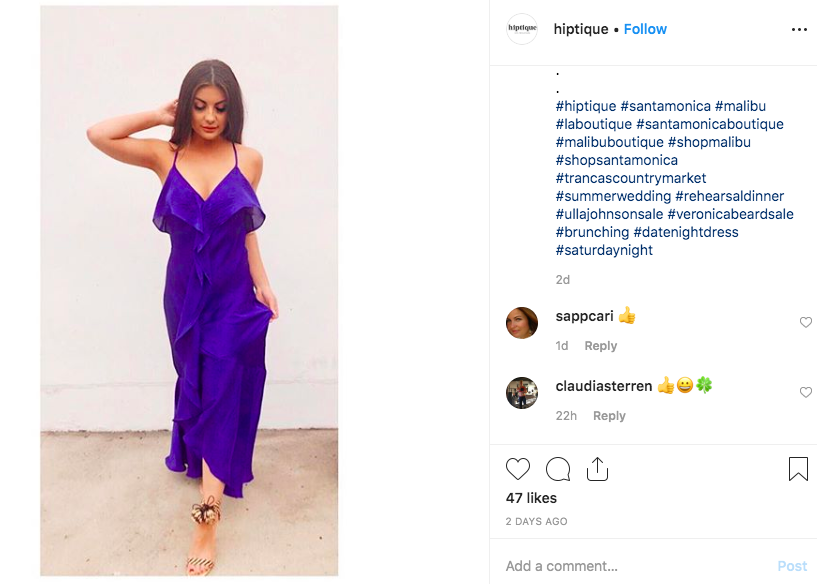 Keep your style game strong even by the beach.
Hiptique is a clothing, swimwear and lifestyle fashion boutique based in Santa Monica & Malibu. A one-stop online shop for everyone planning their next beach vacation.
And if you need a little beach style inspo, hop onto their Instagram feed!
---
Looking to start your own online shop?
Here are a few of our favorite tools:
[START HERE] Everything you need to sell stuff online, or on Instagram.
An all-in-one creative toolkit for editing your photos and videos on Instagram [ iOS | Android ]
The Email Marketing Automation Tool We Use Ourselves
The Landing Page Builder We Use With Our Ads Clients
Turn Website Visitors into Customers
---
A cozy little online store with a little something for all the boho-girls out there. Whether you like pretty tops or Beyonce-inspired long dresses, they've got you covered.
Their Instagram feed is the bomb.com, too. Cute backdrops, gorgeous dresses, and awesome giveaways, you absolutely need to follow them!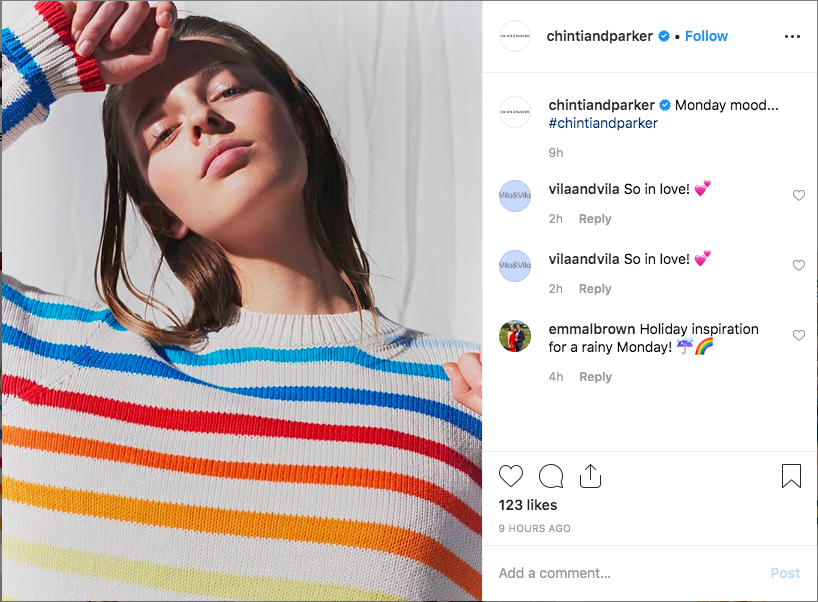 Well, if you're into gorgeous knitwear, then Chinti and Parker is one of the absolute best online clothing stores for women. With quirky prints and quirkier embellishments, they've got you covered with dresses, tops, bottoms, and even sleepwear.
A star-studded list with the likes of Alexa Chung, Olivia Palermo, Katie Holmes, Diane Kruger and the Delevingne sisters are devotees of this brand, too.
---
To the Instagram Marketer
(A Love Letter)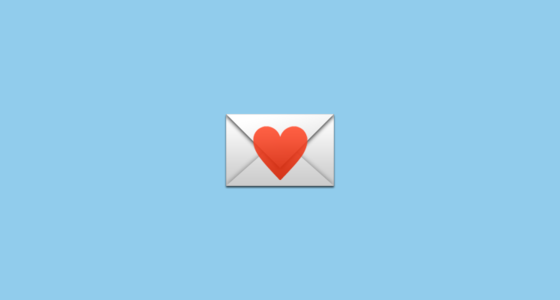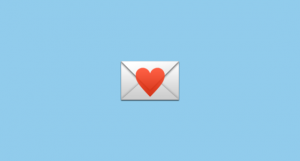 Click here to see what's inside.
---
Look effortlessly chic in Shop Resurrection's flirty blouses, sleek monokinis, fun rompers, cute dresses, and their super comfy loungers. For women, they've got it all. From swimwear, activewear, and intimates, to dresses, tops, and even accessories. A one-stop shop to fix your daily fashion craving.
Their Instagram feed is a haven for laid back chicks who love pretty clothes. An array of drool-worthy pancakes, cuddly dogs, and cute dresses.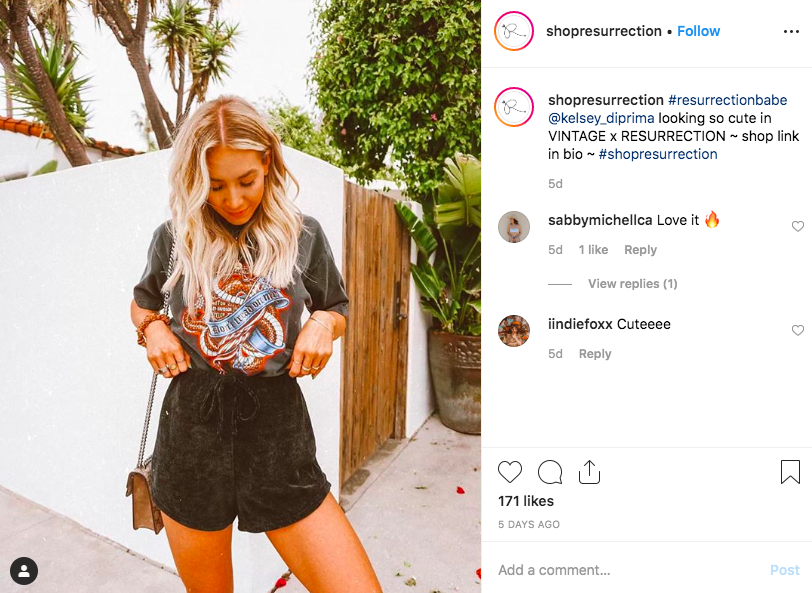 This fun little fashion boutique gives out comfy, cool-girl vibes. Famous for its laid-back, casual, and gorgeous everyday clothes, it's a must-visit for ladies who love comfortable fashion and women's clothing boutiques.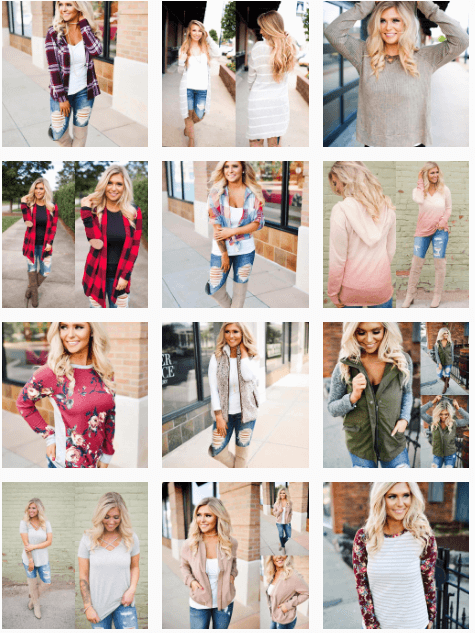 Wrap tops, rompers, quirky blouses, morning dresses, chain belts, and millions of other fabulous pieces? Is that you? HELL YES!
With a constantly-restocking digital closet, 12th tribe saves you from rummaging racks after racks of boring, meh clothes. Go on, just take a look at their uber-gorgeous Instagram feed and decide for yourself. It's one of our favorite Instagram online shopping sites for women.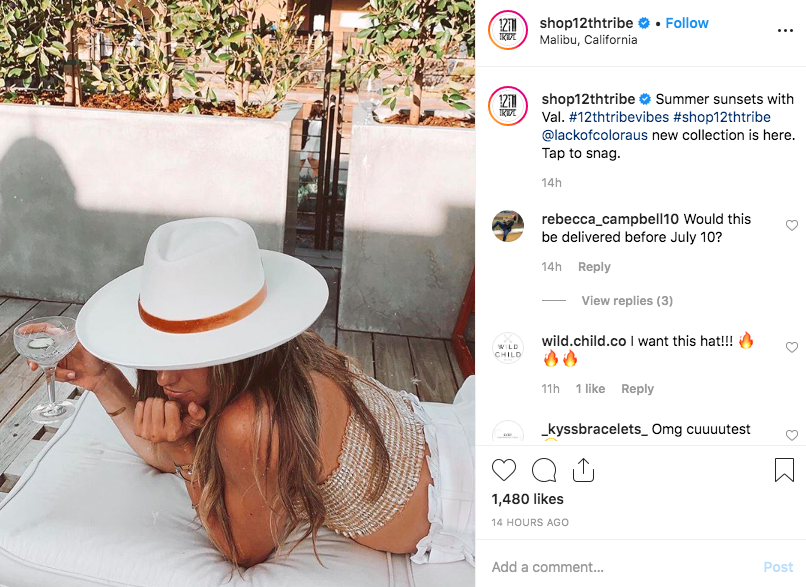 Super cute clothes with a budget-friendly price tag, what more could you ask for in an Instagram clothing brand?
Popular for stocking the best on-trend fashion items, they've got 1000s of new designs and products coming out every week on their website. Follow this cheap online boutique on Instagram to stay updated on their latest pieces, funny fashion posts and some serious style inspiration.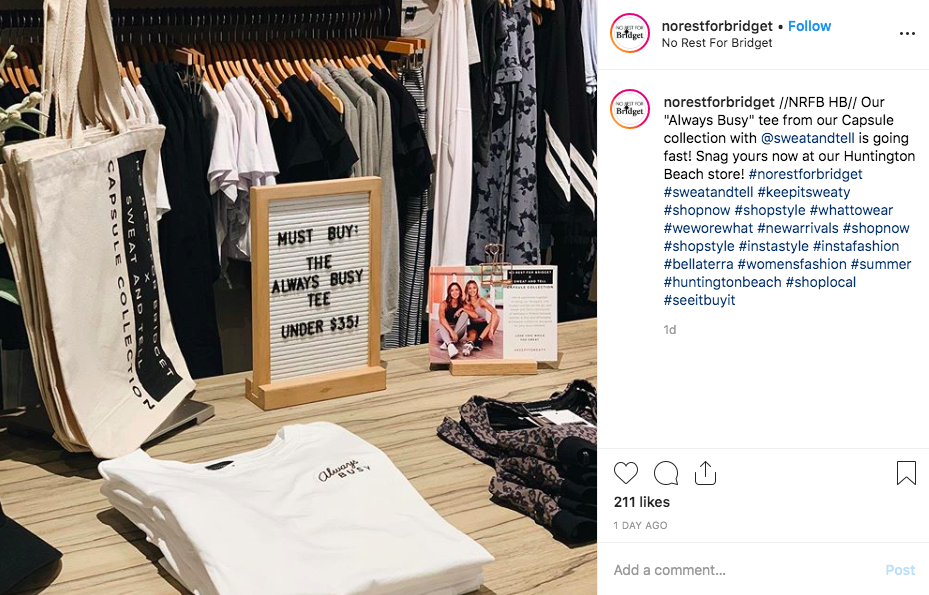 When Kylee started selling her clothes to friends and family through Instagram to slim down her closet, she didn't know one day she'd be running an uber successful fashion boutique. Piper and Scoot is a fashion brainchild of Nate and Kylee and promises to provide the latest fashion trends at affordable prices.
Their clothes, accessories and home decor products are cuter than their story.
As Kylee says,
"I promise to only carry items that I am tempted to keep for my own closet. You should be head over heels for every piece of clothing you own. Wearing an outfit that I feel confident in helps me to be my best self & I hope it can be the same for you. I love clothes. I love my husband. AND I love that my husband is okay with my love of clothes."

'Hello, Molly Fashion started with two dreamers and a living room. These dreamers knew that quality fashion didn't have to break the bank, but it would be up to them to shake things up. So with just a few bucks in their pockets, and a great business name, Hello Molly was born!'
Mills and Boons, pretty sunsets, romantic ruffles, darling puppies and heartfelt sighs. If that's you, then Hello Molly is definitely the women's clothing boutique for you. Fashion for romantics, free spirits, daydreamers, and lovers. Shoes, tops, dresses, bottoms, accessories, everything you need in your gorgeous wardrobe is available at Hello Molly with a large number of new styles added every week.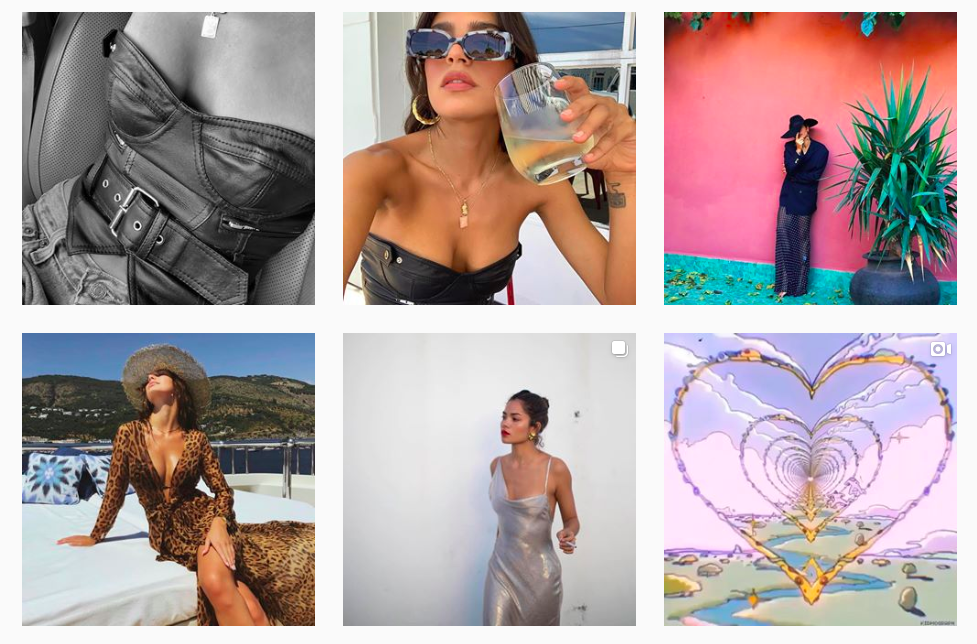 Rat and boa are for the woman who pays no heed to what others think, busy day-dreaming and doing things exactly how she likes them. It's crazy, it's unconventional, it's eclectic fashion at its best. Mesh dresses, crochet ponchos, velvet jumpsuits, and leather bralettes.
And it's Instagram feed is dark, dangerous and incredibly alluring, too. See for yourself.
As Princess Polly claims, 'We're a sassy Australian online boutique for fashion obsessed girls.'
And it's true. Every girl who loves fashion needs to hop on their website and surf through their to-die-for collection. Over a 100 styles are added every single week, so you know you'll find something gorgeous here.
And you have to follow their Instagram account! It's an epitome of cool-girl fashion for teens and young women.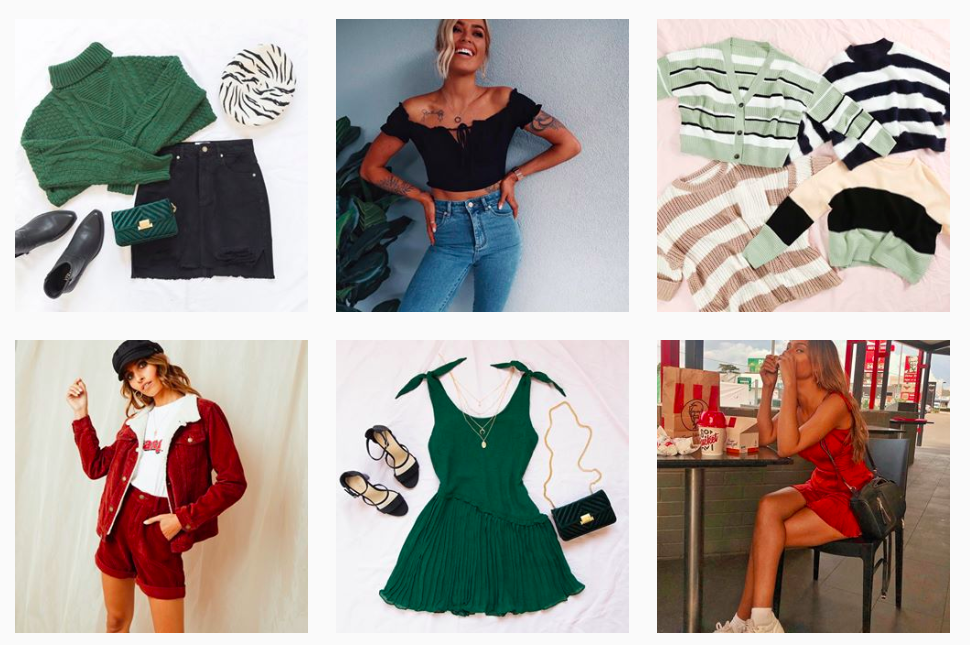 PepperMayo is one of the best online fashion boutiques for women. They offer everything from activewear and swimwear to intimates, accessories, and dresses. It started off in a basement in Sydney and quickly rose to a become one of the best names in the fashion world. If you're into prints, fun clothes and aren't afraid to try a little something different, then you need to follow them ASAP!
---
Finding Instagram Influencers is a pain in the behind!
Let us do it for you, with this exclusive offer.
For just $7
we'll send you a custom list of 30 micro-influencers in categories such as:
Automotive
Beauty/Skincare
Cannabis
Fashion/Apparel
Fitness
Food & Beverage
Golf
Guns
Pets
Photographer/General
Swimwear
Travel
Other
If you're serious about leveraging Instagram influencers to grow your business, you'd be crazy not to take us up on this.
Each list is customized to your exact requirements. Yes, we actually have a real human being go on Instagram and dig around for these people!
At only $7, it's a tiny investment that will save you hours of work. So get it now while you can:
---

An Australian brand for all the hippie and boho chic girls out there. Amongst other things, you can find slinky bodysuits, flirtatious crop tops, and super-cool wide-legged pants.
Celebrity fashion at affordable prices… what more could you want from an online store?
Their Instagram feed gives out strong boho vibes and is a must-follow for all boho-lovers out there.
With over a million Instagram followers, Sabo Skirt is one of the best e-retailers online. Started off in a spare room, it quickly achieved great heights of success because of their runway-worthy dresses at super-affordable prices.
And the secret to their unobstructed success on Instagram?
"We started our Instagram profile @saboskirt before the app itself had really taken off. The high quality and unique content of our posts are what allowed us to grow our Instagram profile to where it is today."

  – 

Yiota, Co-founder of Sabo Skirt


A Los Angeles digital fashion boutique, which showcases collections of 100s of popular designers, has something in their e-store for everyone.
"If you've never heard of Revolve, you probably don't travel in the right circles. You aren't a trendy twentysomething who can pull off a skintight white suit with no shirt underneath. There's no copy of Gypset Style, the handbook for self-styled bon vivants and "high-low cultural nomads," on your coffee table—one piece of the perfectly decorated apartment in which you barely spend time."

– 

Fortune
Their Instagram success is a testament to their boutique's popularity. They've got over three million followers and each of their posts receives thousands of likes and hundreds of comments. Why? Because they're awesome.

Another super-popular Instagram clothing store / online fashion boutique that believes in affordable, fast-evolving fashion. If you've got a tight pocket and love edgy fashion, then this digital wardrobe and their popular Instagram feed are filled with bodycon suits, thigh-high boots, jumpsuits, leather pants and the works to make you swoon.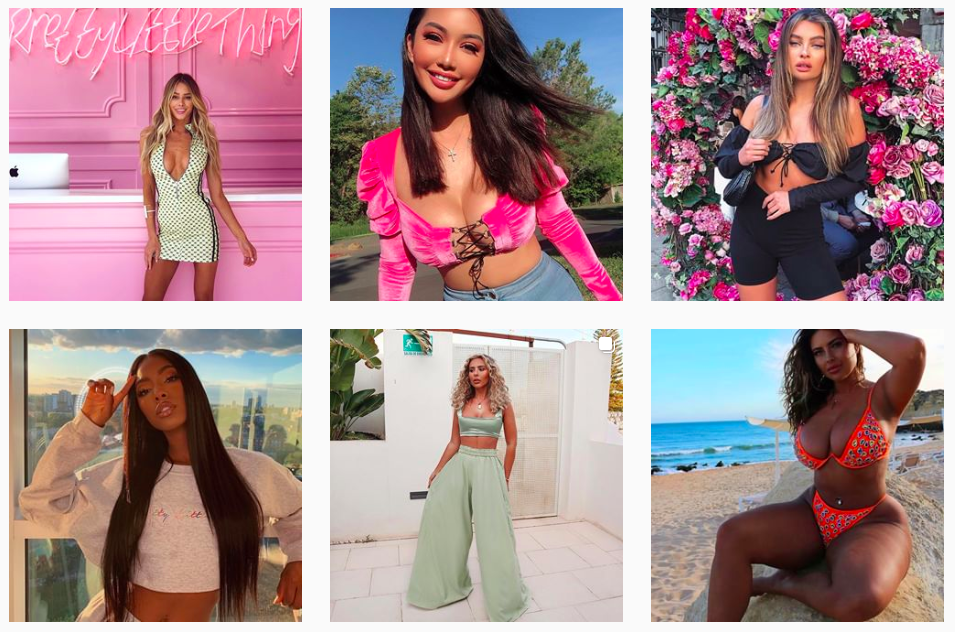 This brand isn't just for us common folks; Kylie Jenner loves her PLT dress, too!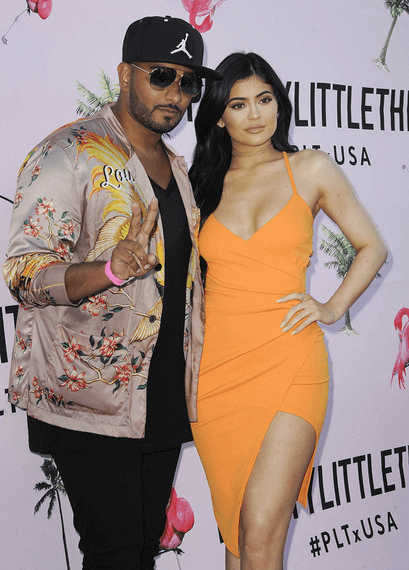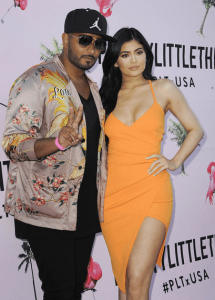 Just a little over 8 years old, Missguided, has taken over the e-fashion world by storm. This UK based multi-channel retailer, which quickly branched out to US, Australia, France, and Germany, promotes affordable, rapidly-changing fashion. Over 1000 new styles are added to their website every single week, giving you a huge variety to choose from. It has also collaborated with some of the coolest stars – Nicole Scherzinger,  Pia Mia, Amber Rose and so much more.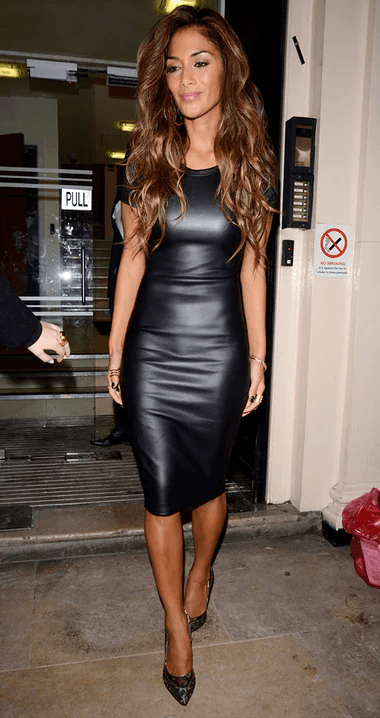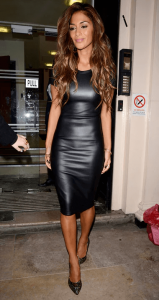 And as you can see, their Instagram feed is to-die-for! It's a mix of fun fashion shoots, an excessive use of commonly used expletives, and fashion quotes that EVERY GIRL (or almost every) relates to so much. Most of their reposts, tags, and comments are on their non-photo posts.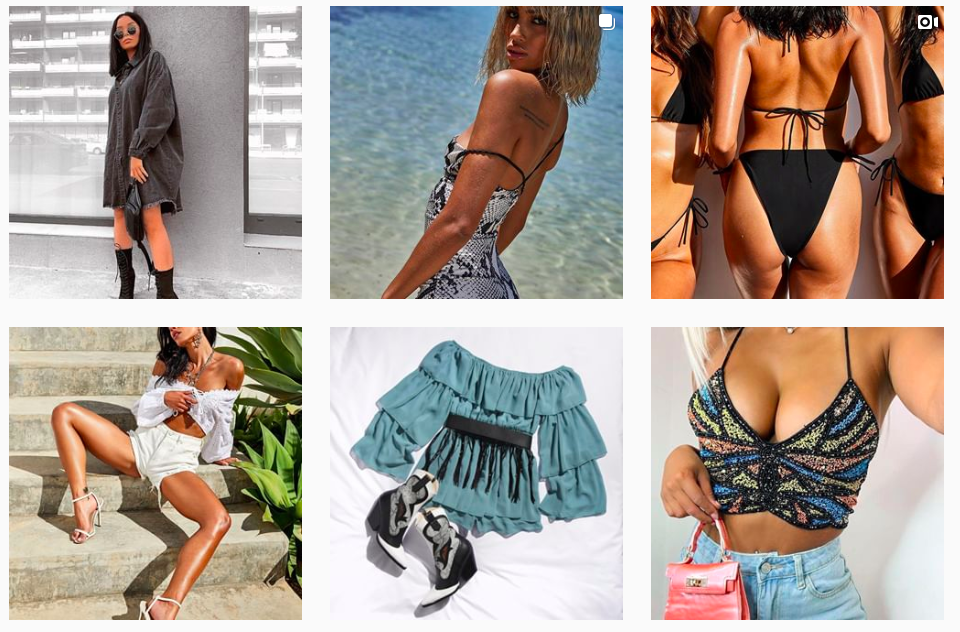 Born in Manchester, and now spread all across the globe, this online retail outlet is a favorite amongst teens and young women. It offers super-affordable clothes and replicates the latest celebrity fashion trends without compromising on quality.
They've got it all. From fur gilets and bomber jackets to playsuits and peasant tops. EVERYTHING a twenty-something girl can ask or want for on her limited budget.
And their Instagram account is on point! Molto trendy 😉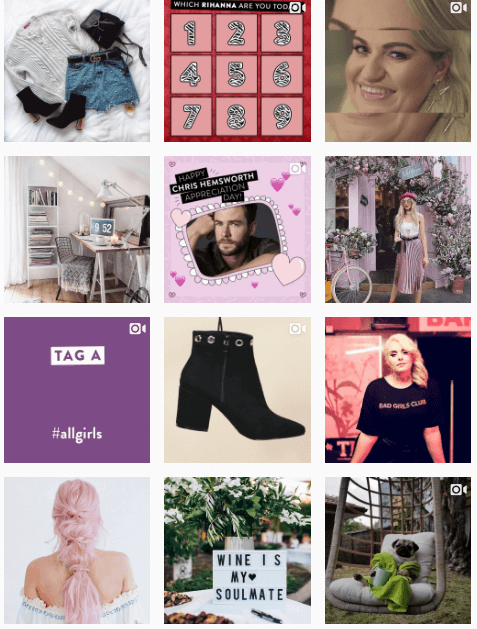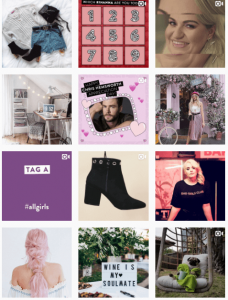 What started off as a small fashion startup in Manchester, and quickly become one of the largest online fashion retailers in the UK and across the globe. They ship to over 140 countries and have become a must-visit online space for fashion-forward millennials (men and women, both.)
And their Instagram feed is a testament to their popularity in the digital fashion world!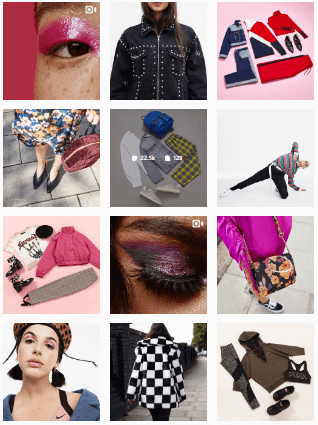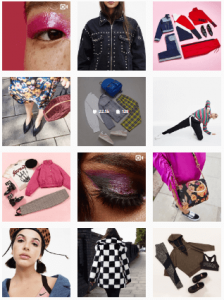 ---
What are some of your favorite Instagram boutiques?