Instagram can be a really powerful marketing tool for all kinds of businesses.
But historically it has been really difficult to drive web traffic with Instagram. This is because unlike Facebook or Twitter, Instagram does not allow you to include links in your posts. In fact, until just recently there was only one place you could include a link on Instagram, which was in your bio.
Recently, that all changed. And this is HUGE for any business that is looking to do more with Instagram marketing.
Instagram quietly released a feature that allows Instagram business accounts with over 10,000 followers to add links to their Instagram Stories posts.
Brands that qualify are racing to take advantage of this, and some say they are getting swipe-through-rates over 25 percent! This feature is a MAJOR KEY to succeeding with Instagram marketing right now, and there's a lot to unpack here, so let's get going.
In this super-useful post, we're going to discuss:
Instagram's Big Announcement

How to add links to your Instagram Stories

Examples from Brands

Three easy alternatives to if you don't have 10,000 followers
Let's do this…
Instagram's Big Announcement – Clickable Links in Stories
You've uploaded a fun Stories post that subtly promotes your business. Maybe an unveiling or behind the scenes of a new product you're about to introduce.
You see your post views multiplying with each passing second and you smile. Marketing, done right.
But what if you could add a link to your sign up list, or the product page itself within this post? What if you could direct all this Instagram traffic to your website and other business links and convert it?
It'd be pretty amazing, right?
Well, now you can.
Instagram rolled out this feature at the end of 2016 to verified accounts only, but within a few months it started expanding and became available to brands with business accounts and over 10k followers.
If you're wondering why you can't add a link to your Instagram story, this is probably why.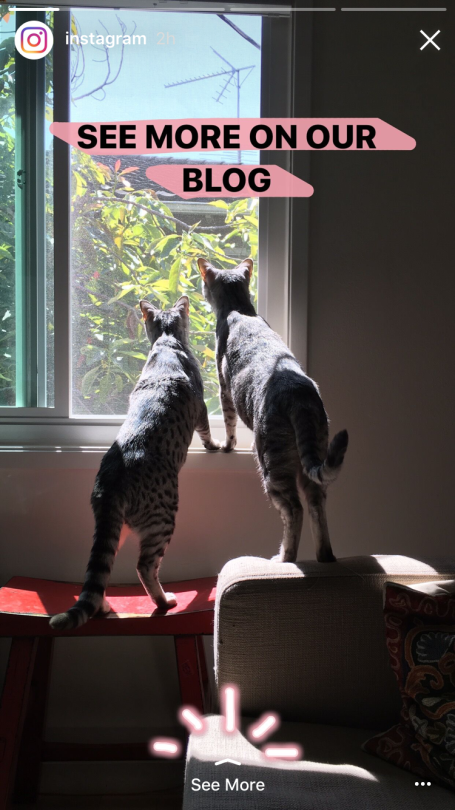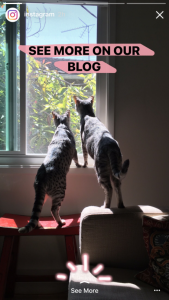 Source: Instagram
Since their debut, Instagram Story links have quickly become the easiest, most efficient way to drive web traffic to your website from Instagram.
So how do you enable the swipe up feature? 
How do you add a link to an Instagram Story?
Now that you're convinced inserting links in your Stories post is the way to go, how do you actually add them? What steps should you take?
Remember that in order to use this feature, your Instagram account must be a business profile and have over 10,000 followers.
Here's how to add a link to your Instagram Story in 3 simple steps:
Create an Instagram Story post
Click the chain icon in the top right corner.
Enter the URL and upload your Story.
Step 1: Create an Instagram Story post
There are two kinds of posts you can create. A picture based post and a video post. However, use a video post instead of a picture post if you can.
"Story images only stay on screen for three seconds, but Story videos can last up to 10 seconds"  – Whisper.
Either way, you should focus on creating (Kamagra) an epic post each time, instead of multiple meh posts. Quality over quantity, always.
An epic story post consists of the following characteristics:
Eye-catching Visuals
This is a great example of attractive visuals. The colors are crisp and fun in this post. Photography is perfect. The cookies are the center of attraction and there's nothing else in the image that's distracting you from the core subject of this post; i.e the oatmeal cookies.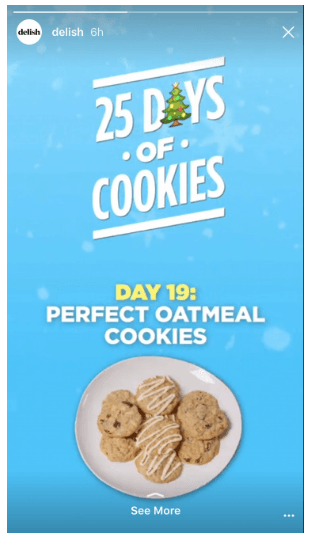 Source: InstaPage
However, there is no clear CTA which might've affected iitsconversions, but the visuals are on point.
Take clear pictures. An iPhone works great A DSLR works even better.
---
To the Instagram Marketer
(A Love Letter)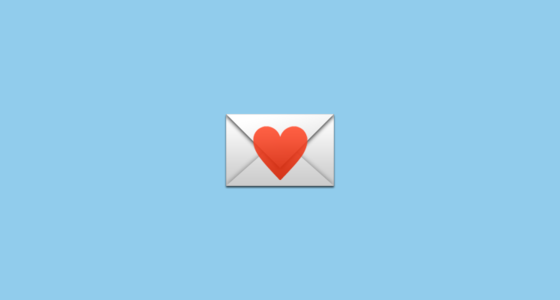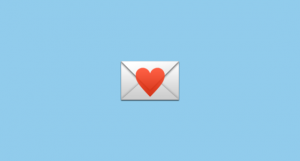 Click here to see what's inside.
---
Persuasive CTA's
Personalized CTAs convert 42% more visitors into leads than untargeted CTAs – HubSpot
Optimize your Stories post by adding a persuasive CTA, or more commonly known as a Call to Action. Give your followers a reason to swipe up the 'See More' option.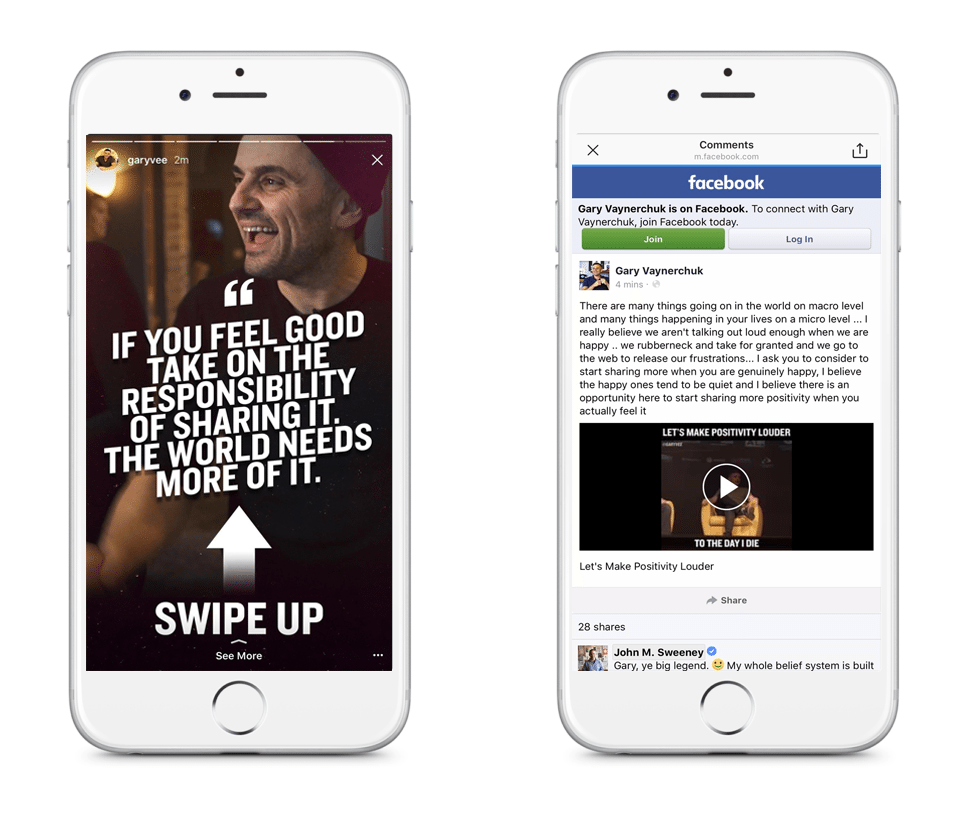 Source: Buffer
For example, if you want to direct followers to your latest blog post, show a short excerpt or a blurred screenshot of post and add text <*blog post title* Curious? Swipe up and find out>. Or something similar. You get the drift, right?
Be clear and concise. Add a succinct CTA with the post.
Here's a great post and another one to help you nail your CTAs.
Use graphics provided by Instagram to add that extra oomph to your post
Instagram is constantly upping their name by introducing new and fun features. So there's no reason why you should stick with just a picture taken from your phone or a simple video. Add oomph by using gifs, stickers, other cute graphics.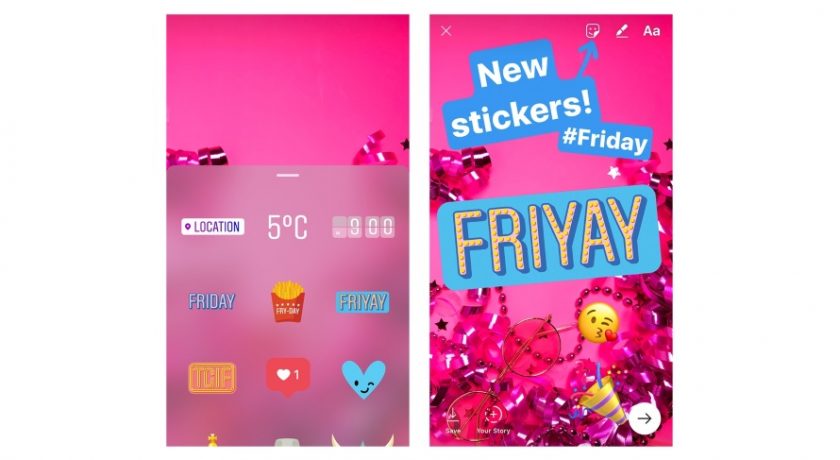 Source: Adweek
Make arrows that point towards the 'See More' icon to highlight it.
You can also make super-cute Boomerang videos and upload them to your Stories.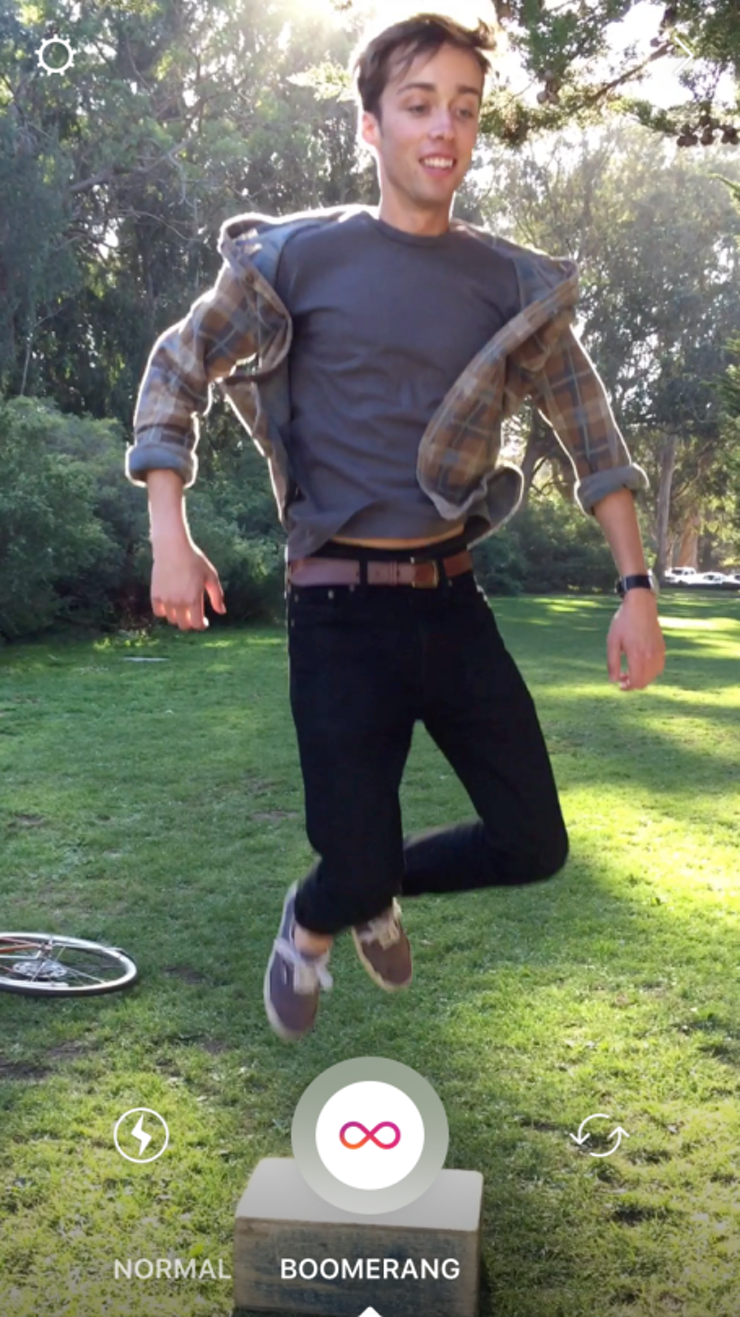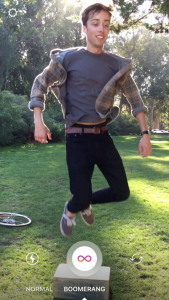 Source: Bustle
And mention people in your Stories by tagging them. This not only makes the post interesting but also helps you come in front of a wider audience.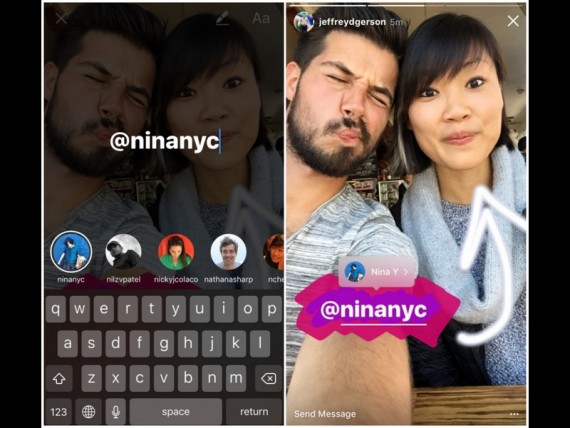 Source: Techtimes
You can add these features earlier in the post before you add the link. Or after the link post. Or some even within the link post. Keep experimenting. Be creative and make it fun for your audience.
You can also schedule Stories picture posts and videos with links beforehand. Here's a great post that teaches you everything about it.
Step 2: Click the chain icon in the top right corner.
Once you've created a fabulous Stories post, you'll see a chain icon in the top right corner of your screen. Click on it.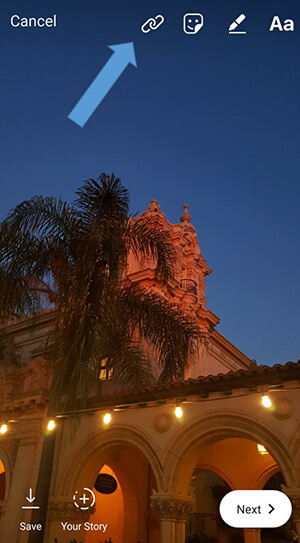 Source: Social Media Examiner
Step 3: Enter the URL and upload your Story.
Click on it to ensure that the link works.
While quality is definitely more important than quantity, try to upload as many Stories post with links as you can. Not only will it multiply your chances of increasing your conversion rate, but also help you figure out what kind of posts work best with your followers.
And don't forget to track clicks from your Instagram Stories by using a URL shortener service such as Bitly or Goo.gl.
Brands getting the most out of Instagram Story Links [Examples]
Several brands and advertisers immediately incorporated links in their posts and saw their views and conversions skyrocket.
According to a post on Marketing land, brands are averaging 15% to 25% swipe-through rates for the links added in its Stories posts. Swipe up if you think that's absolutely insane!!!!!
Some of these brands include:
Whisper
"Within the first two days of adding links to its Instagram Stories, "we saw over a quarter of a million views" for those link-laden slides." – Jay Rockman, director of marketing and business development at anonymous social platform Whisper
And in the next few days, Whisper had hit 1.25 million total view count and a whopping 15 percent of those viewers swiped on the links to visit its site.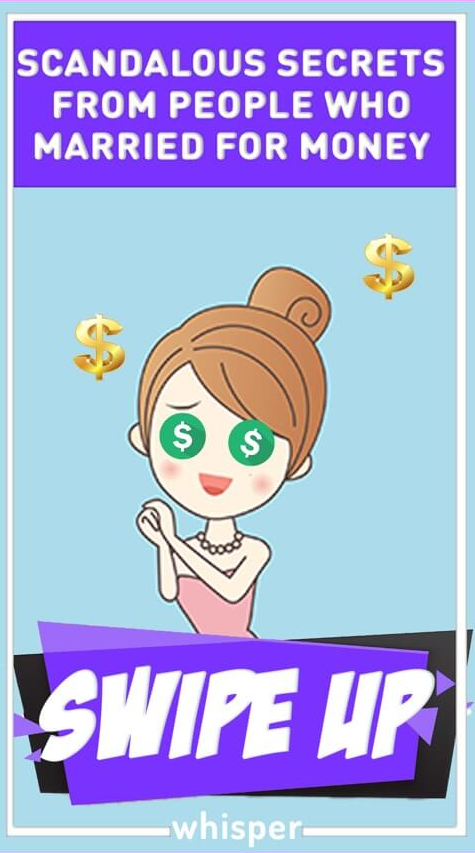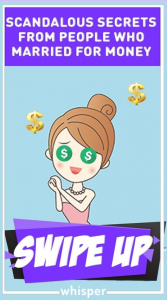 Outside Magazine
Outside is an outdoors magazine who saw great success through Stories link feature. It averages 20 to 25 percent swipe-through rates when they add links in their Stories post.
"…roughly twice as many people are swiping on links inserted in an Instagram Story as are swiping on links inserted in a Facebook post on a per-post basis." – Scott Rosenfield, Outside's online editor
And here are a few more examples of brands using links to boost their business: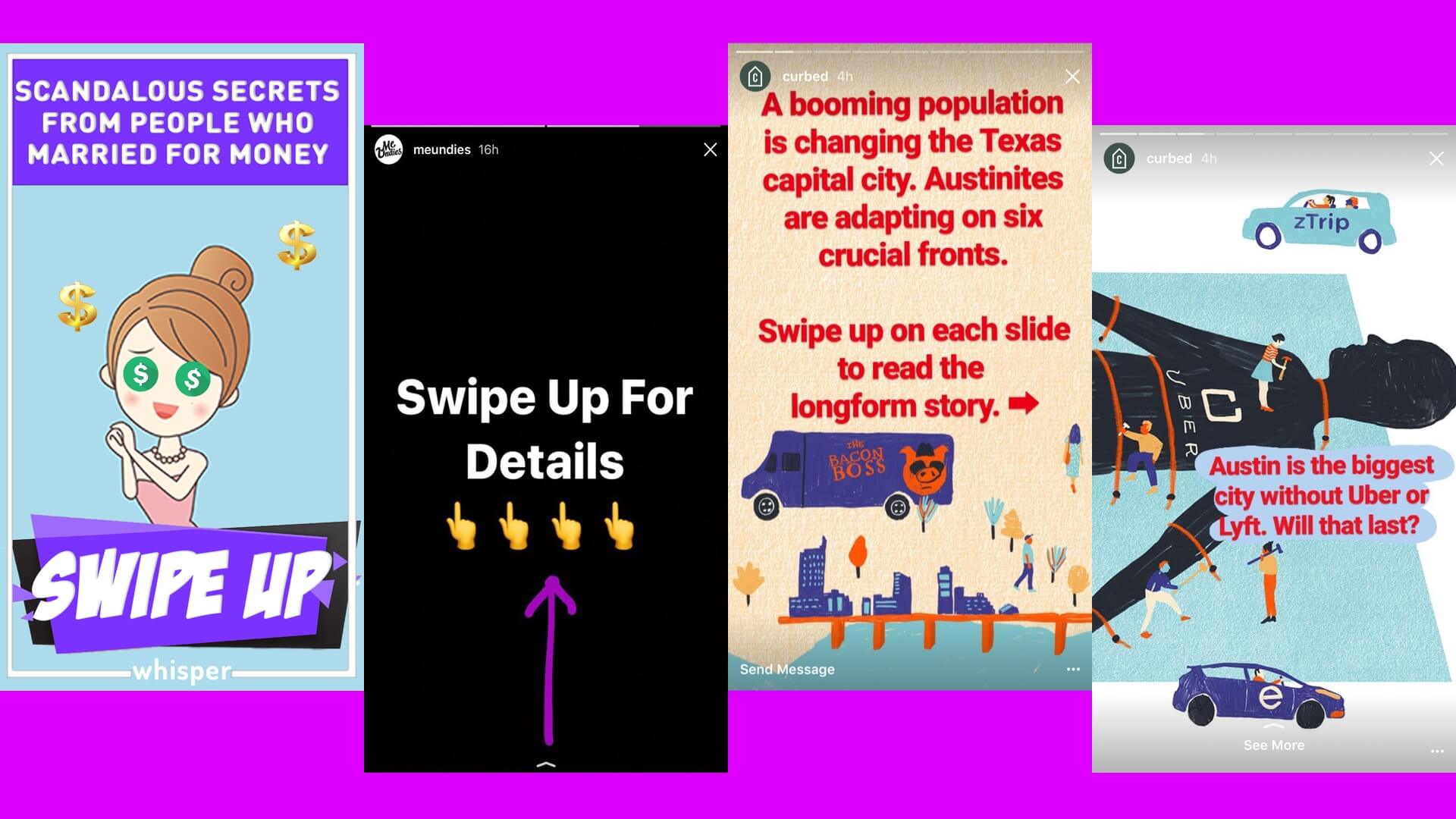 Source: Marketing Land
There are several ways you can successfully use this powerful feature.  
Did you write a new post on your blog, or a guest post? Show a teaser in your Stories post and send traffic towards it.

Did you upload a new video on YouTube or other social media platforms? Or want to send some love to your old videos? Show a short clip with a link to the video and send your people there.

Do you hear crickets every time you visit your Twitter or Pinterest profile? No problem. Ask your followers to follow you on those profiles by adding a link it in your Stories post.

Have a new product coming out? Or want to promote your services? Create a fun post, outlining how your followers can benefit from this particular product or service and add a link to it. Send them to a landing page, your website services page, etc.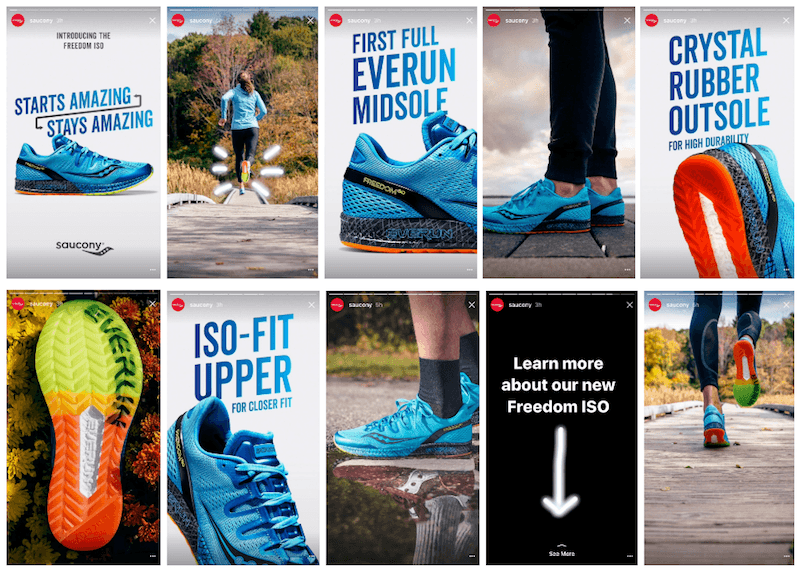 Source: InstaPage
Over 70% of industry giants

use games (contests, sweepstakes, giveaways, etc.) as part of their strategy. If you're one of them and you're creating a smashing Facebook content, you can let you IG followers know about it through Stories and add a link to the contest. Cross promote your contest and direct all your traffic towards it.

You can also send followers to blog posts or guest posts that include ads to increase your potential advertising income.
Three easy alternatives to Instagram Story Links
If you don't have 10k followers, don't worry! You can still use Instagram Stories feature to direct traffic towards your business links.
There are 3 simple ways to do that.
1. Add the link in your post's caption. It won't be a clickable link, users will have to manually type the link in their browser, but it's better than nothing!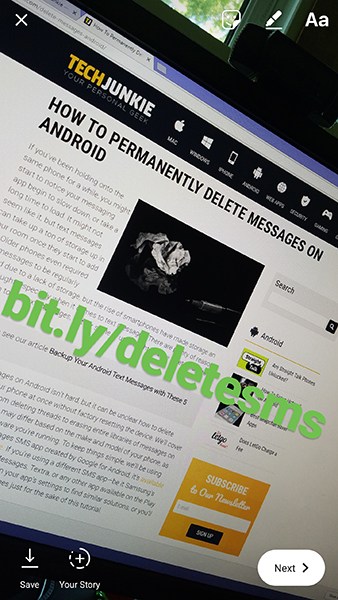 2. Add the link in your bio, and ask your Stories viewers to click on the link in the bio.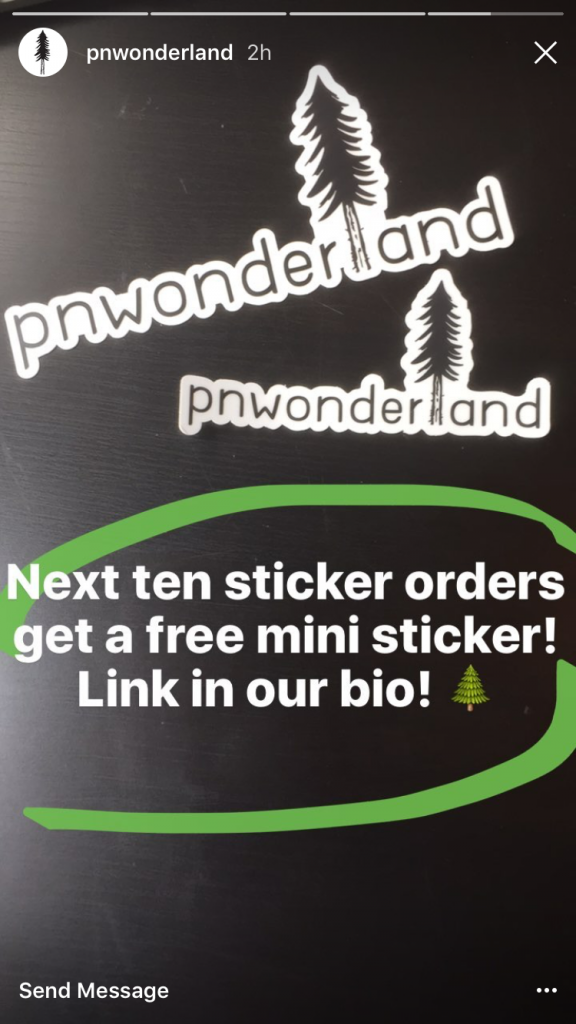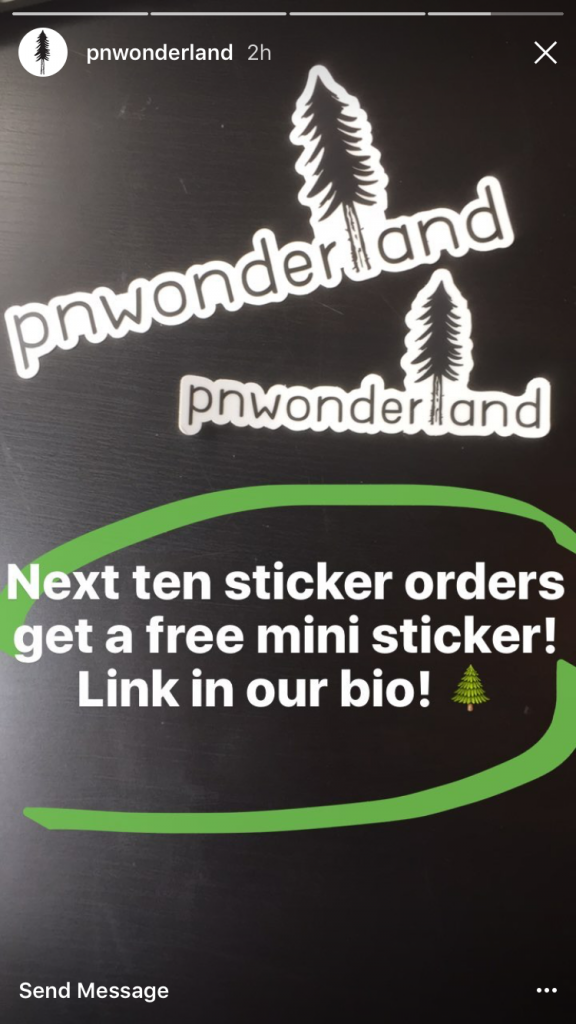 3. Another way is to just give directions on how to find the website or the social media profile you're talking about.
For example, with your stories post you could add, "Google: TacoFest San Diego" or "Youtube: Charlie bit me".
Story Links Make Instagram The Clear Social Media Marketing Winner
"Instagram is a follower platform where Snapchat is more of a best friend platform. Snapchat hasn't encouraged brands to build up huge followings." – Dan Grossman, vice president of platform partnerships at VaynerMedia.
While SnapChat isn't dead by any means, Instagram is a clear winner for brands and businesses looking to promote via social media. And with the advent of links within Stories, you really cannot afford to ignore Instagram.
So get on it. Start using the plethora of features Instagram has to offer and see your conversion rates soar!
Have you tried adding links to your Stories? What kind of click-through-rates have you seen?
---
The Influencer Outreach Playbook
DM and Email Templates from 16 Brands that do Instagram Marketing Better than You
Use our "Influencer Outreach Playbook" to copy the exact words and phrases that brands like Lyft, Ulta Beauty, and SodaStream use when they slide into an influencer's DMs.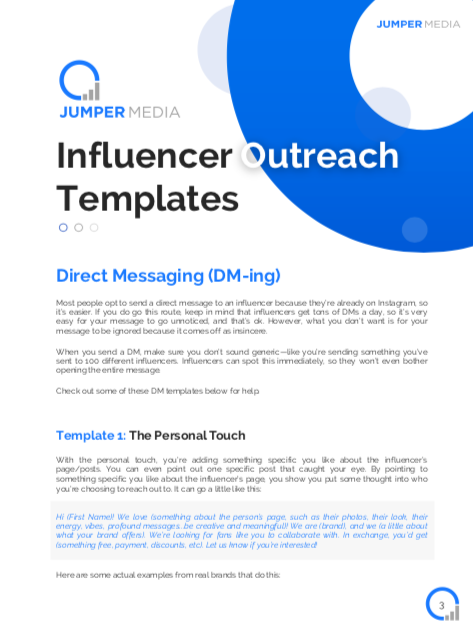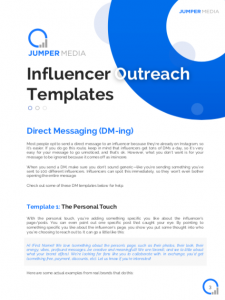 DOWNLOAD THE TEMPLATES FOR FREE