You've probably seen that blue checkmark next to your favorite celebrities' Instagram username.
This is a verification badge.

Instagram gives these out to celebrities and brands that are at risk of being impersonated, and they are quite the status symbol!
Knowing how to get Instagram verified is kind of like being in a private club…and everyone wants to join. But it's not that simple. It's a complicated, secret process, and Instagram does not publish the specific criteria they use to verify profiles.
That being said, it's not impossible.
At Jumper Media, we work with thousands of businesses, large and small, on their social strategy. We've worked with over one-hundred verified clients, so we asked them how they did it. We've even helped a few of our own celebrity clients get a blue checkmark themselves (Hey, if we can make our dog Instagram famous, we can do anything). Along the way, we've learned a lot, and we wanted to pass that knowledge along
So we wrote down everything we know on the subject and turned it into this epic blog post. In it, you will find answers to questions like:
What does the blue checkmark mean on Instagram?
How many followers do you need to get verified on IG?
Can you submit a request to be verified?
How do you become a 'public figure' on Instagram?
What are the requirements to get verified on IG?
If I do get a blue badge, do I get to keep if forever?
and more…
Now for the good stuff…here's How to Get Verified on Instagram:
What does the blue checkmark on Instagram mean? 
Famous celebrities and public figures get verified to let the Instagram community know that they are the real owner of their accounts. This isn't a problem for everyday folk like you and me. No one (to my knowledge) has created a fan page about me or is actively pretending that they are me on social media.
(Please don't get any ideas people!)
For celebs, it is a different story. Think about fan pages. These can easily be mistaken for the celebrity's actual profile. And that's just the tip of the iceberg. Big-time celebrities get impersonated a lot on social media.
If you search for "Jennifer Lawrence" on Instagram, you'll get several results. The first one is an account with over 800,000 followers, but Jennifer Lawrence doesn't use social media.
There's a lesson here: a lack of a blue verification badge on a major celebrity's Instagram account is practically a sure sign that it's not an official account.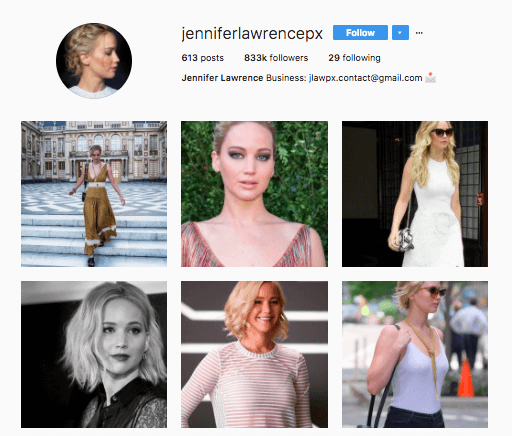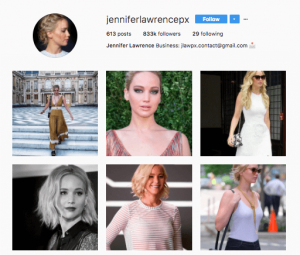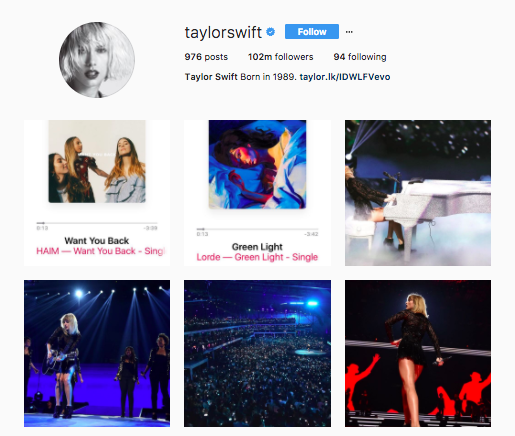 According to Instagram, "Verified badges help people more easily find the celebrities, brands, or public figures' Instagrams they want to follow."  
In other words, they help distinguish what's real from what's fake. If only they had the same thing for fake news!
Other than proving the account owner's identity, verified accounts can be helpful for businesses in many ways:
1) Brand Credibility
Even outside social media, brand credibility is one of the most important pieces of a good social media marketing strategy. Upon joining social media, you have to do everything you can to protect your credibility and personal/company brand.
One of the most common brand-jacking scams is an account pretending to be a brand, claiming they'll give away vouchers for the first 10k followers. While online consumers need to be wary of any too-good-to-be-true deals on social media, a verified Instagram badge can help to cut down on the confusion.
2) Social Search Presence
As you've probably realized, people love creating duplicate accounts to pay tribute to their idols or for brand scamming. One of the most significant benefits of getting verified is that it puts you at the top of search recommendations for related searches.
To see this in action, try searching "lululemon." The verified account of lululemon will always be at the top of related search results. It's not hard to see how this can be very beneficial for brand marketing, to increase the quality of your overall social media presence.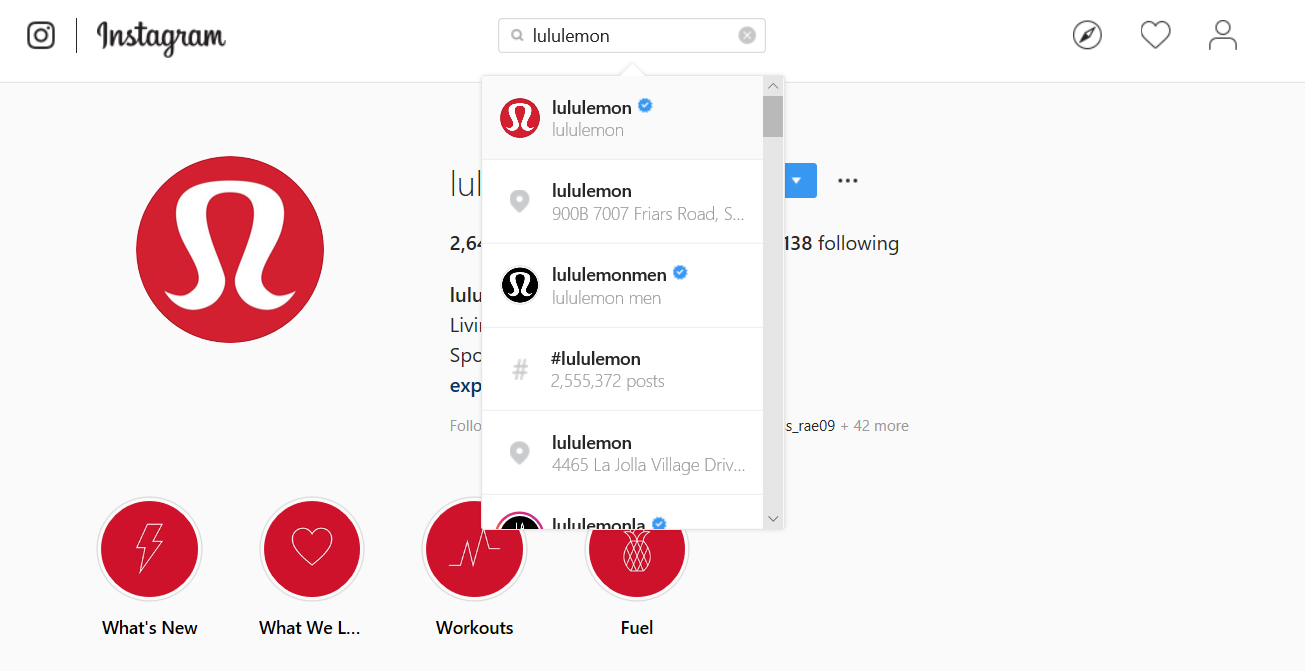 3) Increase in Reach
if you have a verified account, people will go to the right profile instead of going to fake ones, which helps with increasing your overall reach (which may be divided by fake/fan accounts).
Increase in reach can affect your overall brand performance, and increase your conversion rates.
Recommended read: Instagram Hashtag Research – The Only Guide You'll Ever Need
---
We're selling custom lists of Instagram Influencers for $7
For just $7 we'll send you a custom list of 30 micro-influencers in categories such as:
Automotive

Beauty/Skincare

Cannabis

Fashion/Apparel

Fitness

Food & Beverage

Golf

Guns

Pets

Photographer/General

Swimwear

Travel

Other
If you're serious about leveraging Instagram influencers to grow your business, you'd be crazy not to take us up on this. 
Each list is customized to your exact requirements. Yes, we actually have a real human being go on Instagram and dig around for these people!
At only $7, it's a tiny investment that will save you hours of work. So get it now while you can. (Limit 1 per customer)
---
---
How can I request an Instagram verification badge?
As mentioned at above, there's an entire application process to getting verified on Instagram. So, where's this exclusive application? Follow these steps:
Go to your Instagram profile page.
Find the menu icon at the top right corner of the page and tap it.
Tap the settings icon at the bottom-right corner of the screen.
Select "Account" from the options that appear.
Scroll down and then tap on "Request Verification"
Fill out the required information.
Step 4: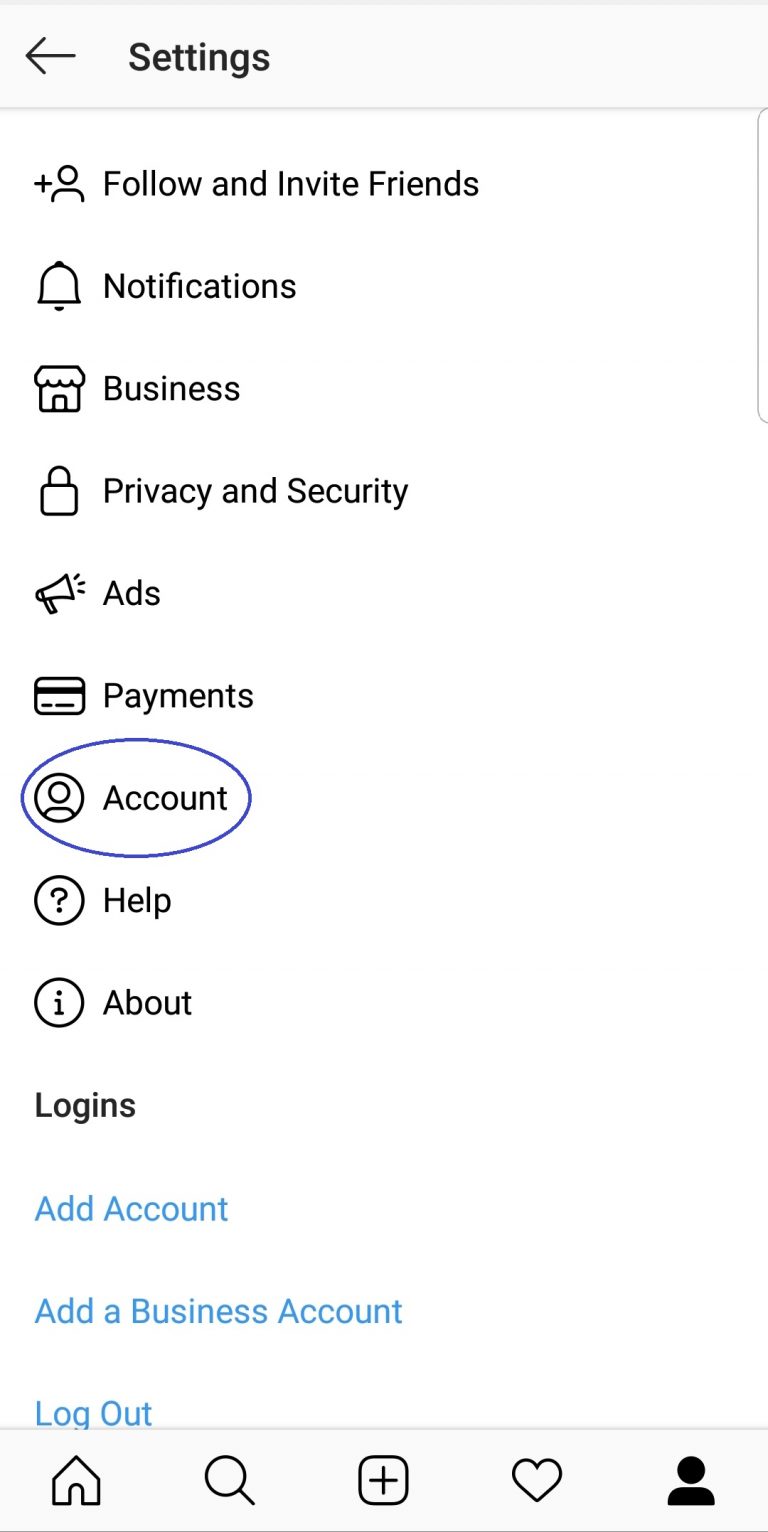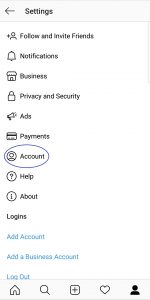 Step 5: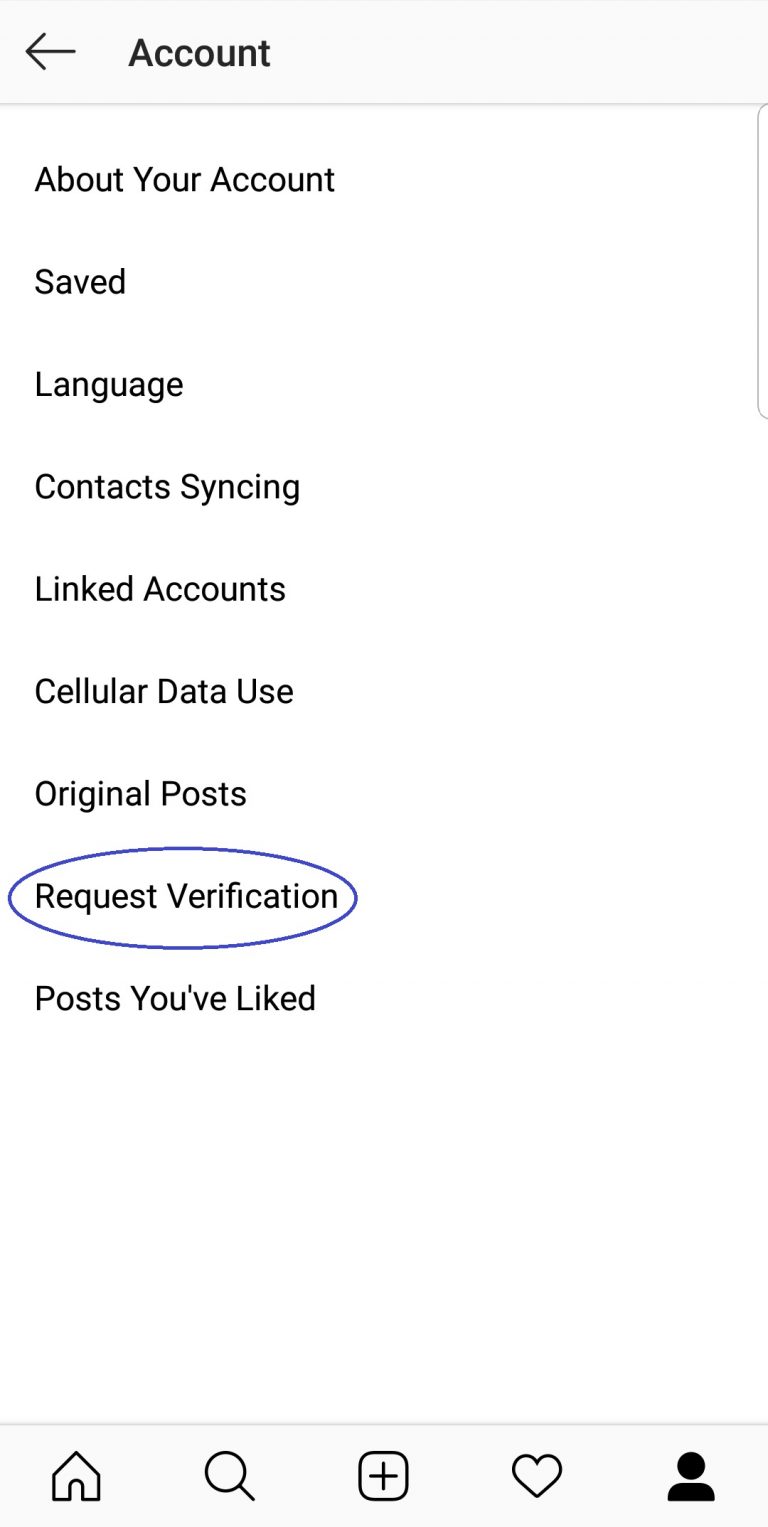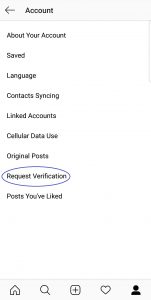 Step 6: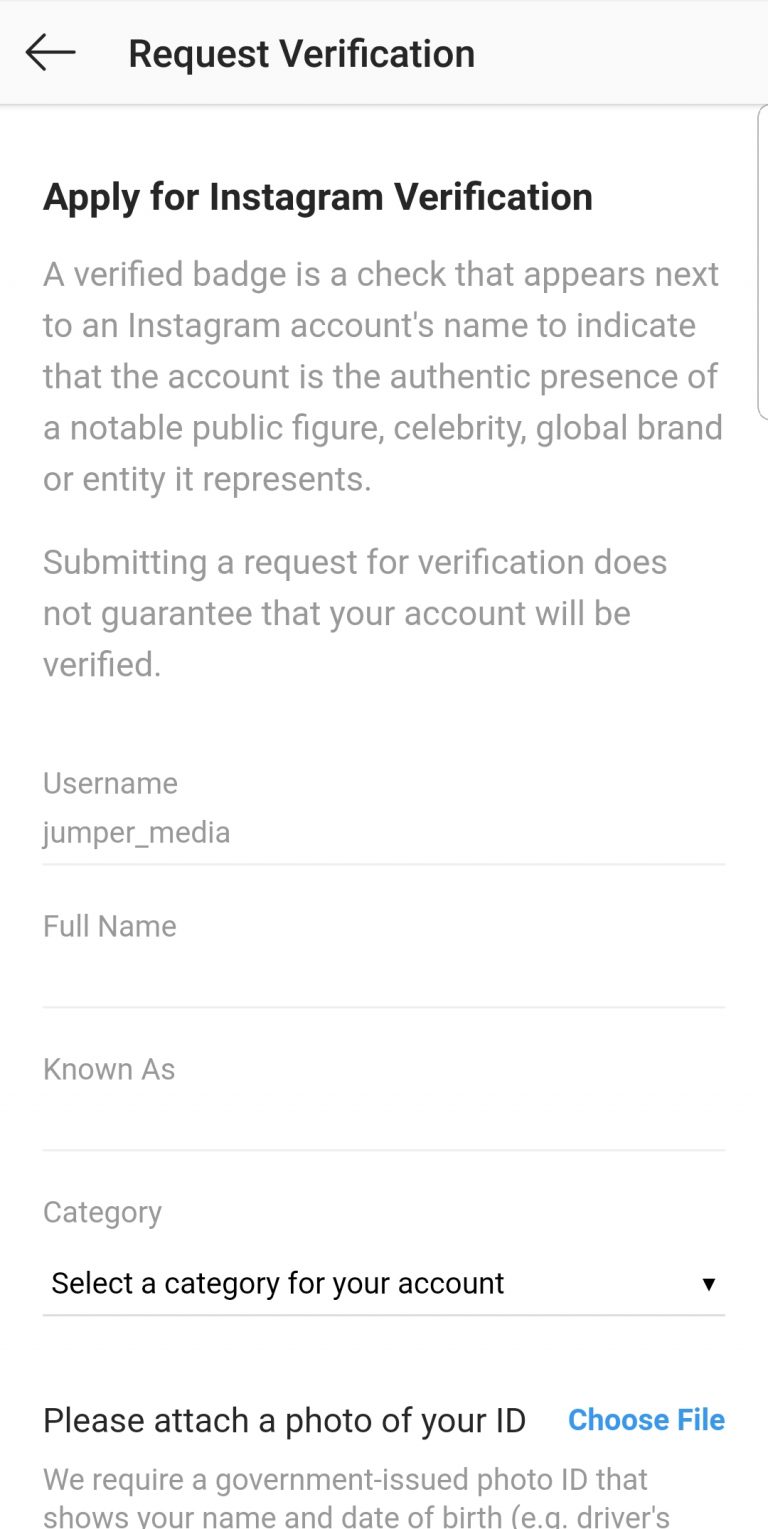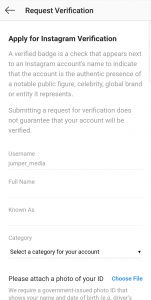 Notice that the application asks for a photo ID. You can either upload a pre-existing photo or simply take one with your camera and have it automatically upload once you're finished taking the picture. Make sure the image is in-focus, so Instagram doesn't deny your application just because you took a crappy picture they couldn't read.
After you submit your application, someone from Instagram has the lovely job of reviewing your application and determining whether it will be approved or denied. It could take a few weeks, so just be patient.
Don't worry if your application is denied. After 30 days, you can submit a new request. Just make sure you meet all the eligibility standards before trying again.
How can I become a public figure on Instagram?
Being a "public figure" is different than getting verified. Public Figure isn't really an exclusive distinction at all, which means pretty much anyone can do it.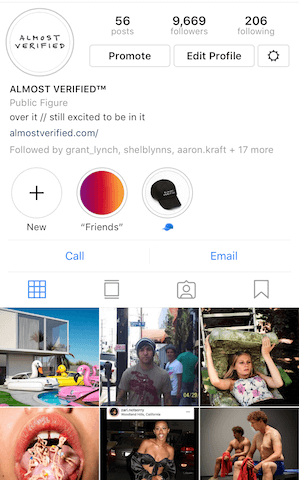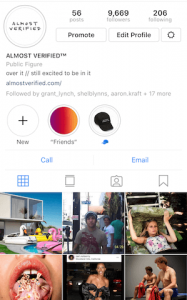 That's because Public Figure is really just a Business Category, like Restaurants or Clothing Brands.
To get started, all you need is an Instagram business account. Then you'll want to change the category to "Public Figure" from your Business's Facebook Page.
Recommended read: How to Become Instagram Famous by Working Backwards from 1 Million Followers.
---
What You Need to Get Verified in 2019
Now that Instagram has a concrete system in place for verifying accounts, it is much more transparent about its standards for and the process of getting a verification badge.
When you're thinking about getting verified on Instagram, you might think you need a certain amount of followers. But, before you start looking for fake followers to boost your following, you should know that how many followers you have isn't really considered the most important part of a verified profile.
Instagram gives verification badges to profiles of people, businesses or other entities who have demonstrated a noteworthy presence to the general public. What does that even mean? Well…
To get a blue checkmark on IG, you will definitely need:
To Be Real
As you already know, Instagram asks for a photo ID as part of the application process, which means it wants to make sure it's verifying authentic accounts. Furthermore, the profile itself should represent you or the entity you claim to represent through the content you post. So, if your company sells cosmetics, then your posts should showcase your brand's products.
If you're a person, then your profile should contain plenty of images of you doing whatever it is you do to gain the public's notice.
Recommended read: Irresistible IG Theme Ideas You'll Want to Copy Right This Second
To Be One of a Kind
Ok, so we know you're not the only sportswear brand out there, but your account should be unique to your brand. This means your brand can only have one verified account.
The exception are companies that have a presence in different regions around the world or in different markets. For example, lululemon has separate verified accounts for their men's wear and for lululemon in Los Angeles and lululemon in Australia and New Zealand.
A Public Presence
To be verified, you need to be popular. The entity your account represents should be well-known and highly searched for, on both Instagram and in other forms of media.
Think big: are you Googled often? Do you show up in the news?
If so, you have a higher chance of being verified.
However, Instagram does not consider paid advertisements as contributing to a notable presence in the public eye. So, don't start spending all of your advertising budget just yet.
Bonus Material: 
Access the 16 free tools we love and use every day at Jumper Media. 
A Completed Profile
You won't get verified if you're not using your real identity or the actual name of your company. So, include all relevant information by including a profile picture, filling out your bio, and at least one post. If your bio includes a link to your website, even better.
DO NOT, however, include "add me" links to your other social media accounts. Yes, that includes Facebook.
Also, make sure your profile is public. The entire point of a verification badge is to show you have public influence, but you can't prove that if the public can't easily access your profile.
Recommended read: How to Drive Sales with Instagram: 6 Easy Tips
To Follow the Rules
If you haven't been following Instagram's Terms of Use or Community Guidelines, you can kiss your chance of getting that verification badge goodbye. You can also expect Instagram to temporarily suspend your account or permanently ban it, depending on the severity of the case.
Following the rules also means being honest. Don't include any "false or misleading information" on your application to get verified, otherwise you may face the same penalties addressed above.
Is getting verified even worth it?
Although getting verified serves as good clout for most people, it does have practical benefits that make it worth it.
The first is that you can prove your worth to potential followers/customers/fans (yea, we know you're awesome, but do they?). Getting a verification badge on Instagram shows that you're special enough to be found in the media without having to pay for such attention.
And because you're special enough to get unpaid attention in the news, that means people might try to impersonate you. But, if you get your account verified, then you can prevent those impersonators from negatively affecting your following. Even if someone just wants to create a fan page for you (then you know you're really cool), fans who want the real thing will know exactly who they're following.
Getting verified on Instagram also optimizes your searches. If anyone searches your name, or even a name that's similar, you'll appear at the top of the search list. This helps new followers find you.
Have questions about getting verified on Instagram? 
Drop a note in the comments below!
(P.S. Anyone selling IG Verification in the comments is almost definitely a scam.)