Instagram launched two of their most engaging features earlier this year: Instagram Stories and Instagram Live.
Big brands like AirBnB, Louis Vuitton, and Taco Bell are taking advantage of the benefits Instagram Stories, and Instagram Live can bring their business. 
For example, AirBnB uses Instagram Stories to tell mini-episodic stories of travelers going on adventures around the world. The goal of using Stories is increase sales by getting their audience to imagine themselves embarking on adventures while staying at an AirBnB. 
But you're not in the apartment-renting business (or the taco/expensive handbag business).
How can you, as a real estate agent, use Instagram Stories and Instagram Live to generate leads, increase referrals, and improve your bottom line, just as these big brands are doing? 
We've outlined various benefits, methods, and examples for using Instagram Stories and Instagram Live so that you can focus your time and effort on making sales! 
7 Reasons Instagram is Great for Real Estate Agents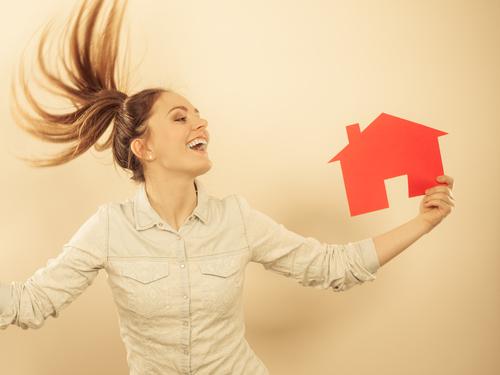 Reason 1: Work on Your Branding 
According to SH!FT, our brains are wired to receive visual information more effectively than any other type of information. In fact, "90% of information transmitted to the brain is visual."
Instagram is a highly visual and therefore a great platform to tell your story, who you are, what you do, and why you do it well. 
Reason 2: Generate High-Quality Leads
Instagram is an excellent source for generating high-quality leads.
Examples of the types of leads you can generate through Instagram: 
Local Instagram users looking to sell/buy

Out of town Instagram users looking to sell/buy

Past clients looking to keep up with what's on the market 

Past clients who will refer you to a friend 

Potential clients  
Pro Tip: Use your Instagram to generate quality leads by: 
Tapping the search button

Search a location 

See a list of residents with a public Instagram account 

Like or comment on  3-4 of these residents posts each day
Reason 3: Develop Social Proof 
If you walk up to a group of people looking up at the sky, will you do the same? Social Proof influences our decision-making process through the basic human desire to belong. 
Instagram is an excellent method for developing social proof and increasing confidence in your followers that you provide high-quality service. 
Reason 4: Increase Engagement
According to research, engagement with brands on Instagram is:
10x higher than Facebook

85x higher than Twitter

54x higher than Pinterest
Reason 5: Increase Referrals 
If past clients are already following your Instagram account, then your posts will pop up on their news feed and keep you at the top of their mind. 
Hopefully, staying at the top of their mind will increase the chances that they will refer your services to their friends. 
Pro Tip: Ask all current clients to follow your Instagram account. 
Reason 6: Increase Traffic 
If followers like what they see on your Instagram account, they are more likely to contact you for your services. 
How can followers see more of what you do? By visiting your website!
Pro Tip: Include a shortened link to your website in your bio description. 
Pro Tip 2:  Switch to an Instagram Business account. A business account comes with a button where followers can find your phone number, email, and office location with the tap of a button.
Reason 7: Increase Communication 
Instagram Stories and Instagram Live are an effective and direct method for communicating information to a broad audience. 
Instagram can reap many benefits for your business, but what is the best method for using features such as Instagram Stories and Instagram Live for increasing your client base and improving your bottom line? 
Read on to find out. 
Not sure how to use Instagram Stories? Click here to learn the basics with our Ultimate Guide to Instagram Stories. 
8 Methods For Using Instagram Stories and Instagram Live for Sales 
Method 1: Virtual Open Houses 
Imagine how many more potential buyers you can reach by broadcasting a virtual open house on Instagram Live! Using Instagram Live is an excellent method for increasing your reach and follower count. 
If I knew of a Real Estate Agent conducting Live virtual open houses I would follow them just for fun. Who doesn't like taking a tour of a beautiful home? 
How to Conduct a Virtual Tour: 
Announce the time you plan to go Live with an Instagram post. Include a description of the property and the listing price, so you attract the right viewers. 

Conduct a virtual tour of the interior and exterior of the property. Go over any relevant information as you would in a real open house. 

Answer any questions that pop up in the comment section and ask viewers to send a direct message with their questions. 
Pro Tip: The neighborhood is just as important as the house. Drive your car around during the Live broadcast and highlight any benefits of the surrounding neighborhood. 
BONUS TIPS:
Click to download
 5 more tips for Real Estate Agents who want to stand out from the pack on Instagram.
Method 2: Business Branding 
Use Instagram Stories to show followers your team vibe. 
Capture moments from any outings, parties, events, dinners, etc. that you and your team attend. 
Pro Tip: Only post photos that are cohesive to your brand's story. 
For example, if you're known for being the best Real Estate team in the area, post high-quality, competitive photos that show just how exceptional you and your team are. 
Example: Hawaii Life 
The real estate agency, Hawaii Life, uses Instagram to not only sell houses, but to sell the Hawaiian lifestyle with stunning nature shots.

Method 3: Personal Branding 
As a real estate agent, you know how important it is for your clients to trust your judgment and expertise. Instagram is a magnificent way to build that confidence by showing followers your vibe. 
Bring followers closer by posting photos of your life as it's happening. 
Post photos of yourself at dinners, with friends, with your pet, at the gym, on adventures, or even just a funny moment. 
Pro Tip: According to Simply Measured, geo-tagging your Instagram can up engagement by 79%.  Geotag your locations to get even more personal. 
Example: Josh Altman
Josh gives us a sneak-peek into his life by posting various pics of himself in different scenarios. 
Here Josh is with his friends, family, and tiny dog!

It's not all just fun and games!  Josh also posts listings throughout his Instagram.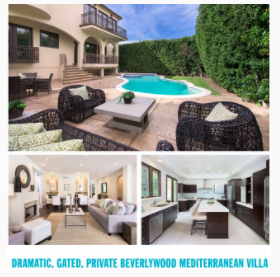 Method 4: Behind-The-Scenes
Whether you're in real estate or shoe-making, people love to see how things work behind-the-scenes. 
Use Instagram Stories and Instagram Live to show your followers behind-the-scenes footage such as:  
How to set up for open houses 

The challenges of the real estate industry

New homeowners receiving the key to their home 
Method 5: New Listings
Imagine you're listing a million dollar home. The bathroom is luxurious, there is a Lamborghini in the driveway, and a crystal chandelier graces the entrance. How can you use Instagram to generate excitement about this new home? 
Tell a story! And what better way to tell a story than to use Instagram Stories? 
Snap pics for your Instagram Story that will help followers picture themselves (or a friend) relaxing in the bath tub, hosting parties, or driving their dream car up to the 3-car garage.  
Example: Chad Carroll
Chad Carroll uses a drone, music, and stunning shots to tell (and sell) the story of this property. 
Method 6: Tips and Tricks
Demonstrate your expertise by being a valuable resource to your Instagram followers. 
Use Instagram Stories or Instagram Live to share useful Real Estate tips and tricks. 
Example: Josh Snyder 
Josh Snyder posts three quick, easy, and free tips for putting on open houses.
Method 7: Use Social Proof
As mentioned above, social proof is an excellent method for gaining trust and confidence from your followers. 
Examples of how to generate social proof using Instagram Live and Instagram Stories: 
Let followers know that you've successfully closed a deal by posting a Story of you with the new homeowners

Ask clients to give a testimonial on your next Live Broadcast
Urban Luxe posts buyers looking happy in their new home.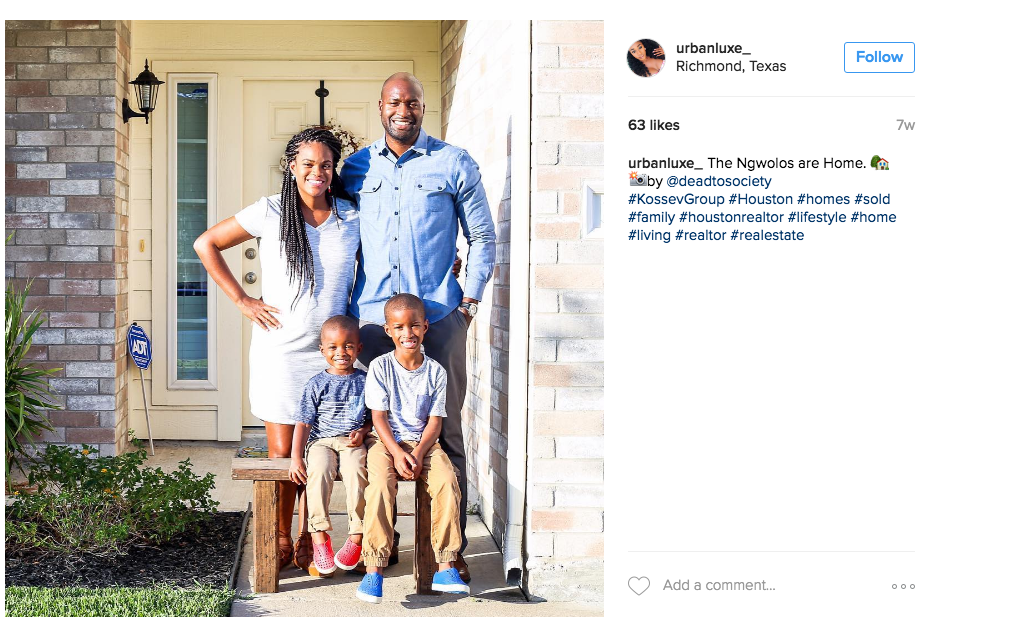 Method 8: Be Yourself!
The real secret to successfully using Instagram Stories and Instagram Live is to be yourself! 
Showing Instagram your true colors is the best method for gaining the trust and confidence from your followers (aka potential clients). 
The platform is versatile enough that you can play around with how you communicate your personality. Use Instagram videos to show your fun, serious, or informational side. 
Example: Jordan Nielsen 
Jordan Nielsen aka. the Laughing Realtor uses his Instagram account to show off his funny, light-hearted personality. I know I would have a great time buying a house from this guy! 

BONUS TIPS:
Click to download
5 more tips for Real Estate Agents that want to do more with Instagram.
Conclusion
Applying these eight methods will (hopefully!) increase your reach on Instagram, build trust and confidence amongst your followers, and finally, increase your number of clients and your bottom line.  
Get started today by sharing your cafe latte or your adorable pet rabbit with your followers! 
Do you follow any real estate agents on Instagram? What do you like about their feeds?