Learn exactly how to market your business using Instagram Stories and optimize your strategy for long-term success.
---
Instagram is life-porn—where you go to humble-brag about all the cool sh*t you do.
If Instagram is a highlight reel, then Snapchat is the outtakes.
Snapchatters don't care that their latest snap isn't impeccable. They post silly, everyday content and they post it way more often. But Instagram wants in on the fun.
In August 2016 Instagram announced Stories: "a new feature that lets you share all the moments of your day, not just the ones you want to keep on your profile."
It's an almost complete carbon copy of Snapchat, but nonetheless offers businesses a unique value proposition; brands can experiment with disappearing content, without having to build a new audience on a separate app.
Savvy marketers are already cashing in on Instagram Stories.
Instagram Stories are a great way to engage with your followers with a new format. And if you're looking to grow your follower base, Instagram Stories are a great way to do that too (way better than buying fake followers, which you should never, ever do).
At Jumper Media we help hundreds of businesses, brands, and entrepreneurs stand out in today's turbulent social world. Lately they've been asking:
How do I get started with Instagram Stories? How do I create beautiful and relevant content? Are Instagram Stories worth the investment? What things should I post? 
So we put together this guide to help,
---
The Ultimate Guide to Instagram Stories for Business
Everything you need to know to create a winning marketing strategy with Instagram Stories
Contents:
Instagram Story Basics
Why Instagram Stories?
How Instagram Stories Are Different
Keys to a Successful Instagram Story
Instagram Story Ideas That Work
3 Tips to Increase Engagement
How to Measure Results
---
Instagram Story Basics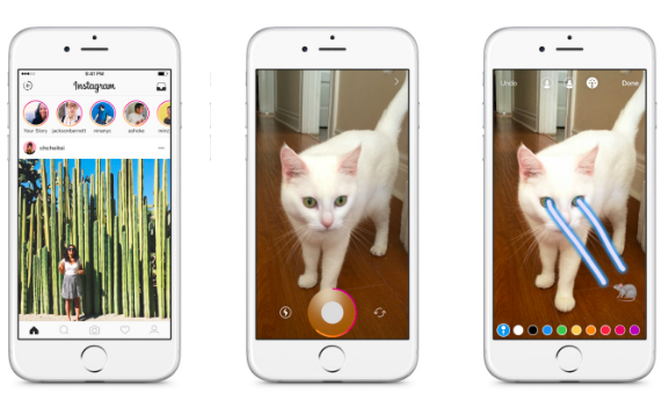 Instagram Stories work so similarly to Snapchat Stories that if you're a regular Snapchatter, you'll get it right away.
If that's the case feel free to skip ahead to the next section: Why Instagram Stories?
But if you're not a Snapchat veteran, InstaStories might be confusing. Why would I want my pictures to disappear? Keep calm and read on.
How to view a Story
Stories appear in the bar at the top of your feed. Tap a Story to watch the last 24 hours of someone's 10-second clips. The Story will appear full screen.
Tap and hold the screen to pause a Story. Tap the left side to rewind, or the right side to fast forward. Swipe to advance to the next person's Story.
You can't "Like" a Story, but you can comment directly. To do so, tap "Send Message" in the bottom left.
How to create a Story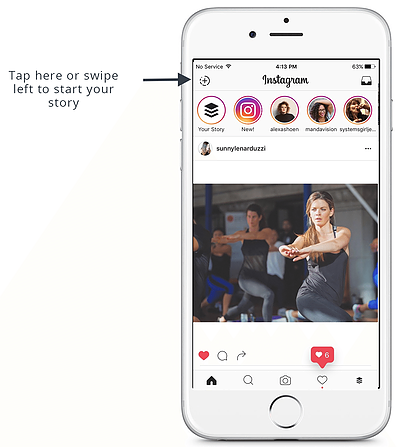 On the home screen, tap "+" in the top left. This will pull up your Story camera.
To take a picture, tap the circle at the bottom of the camera. Hold the circle to take a video.
You can adjust the flash settings in the bottom left, or switch to the front-facing camera in the bottom right. You can also swipe down to upload a photo or video from your camera roll, but only if it was taken in the past 24 hours.
How to edit a Story
Once the photo/video is taken, tap the pen icon in the top right to draw on a Story. There are three different pen options and many color options to choose from.
To add text or emoji to your Story, tap the "Aa" button. You can move and resize the text for full effect.
Stories also have filters, but they're different from the ones you're used to on Instagram. Swipe right on your Story to view the different filter options.
Once you've finished editing your story with drawings, filters, and text, post it by clicking the check mark. Your story will be visible for 24 hours.
On your own feed, your story will appear at the left in bar at the top of your feed. Click it to re-watch your new Story.To see a list of people who viewed your Story, swipe up.
---
Why Instagram Stories for Business?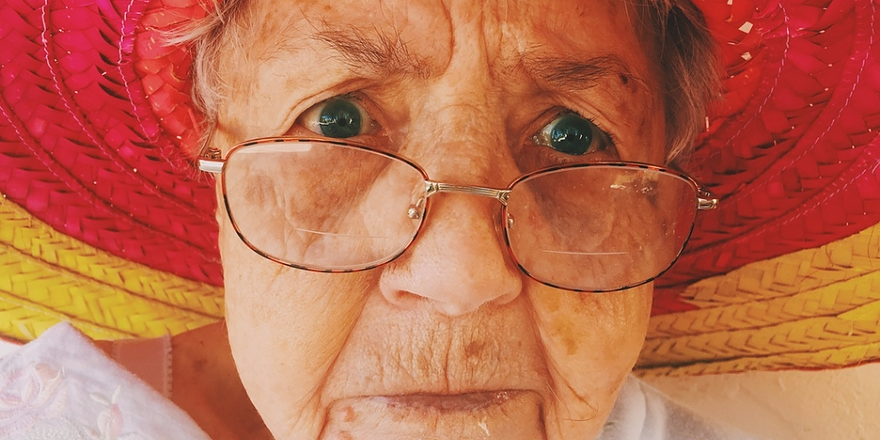 If you're reading this blog, you probably already know that Instagram is a critically important social network for businesses.
With over 500 million monthly active users, Instagram is considered the single most important social network for American teenagers.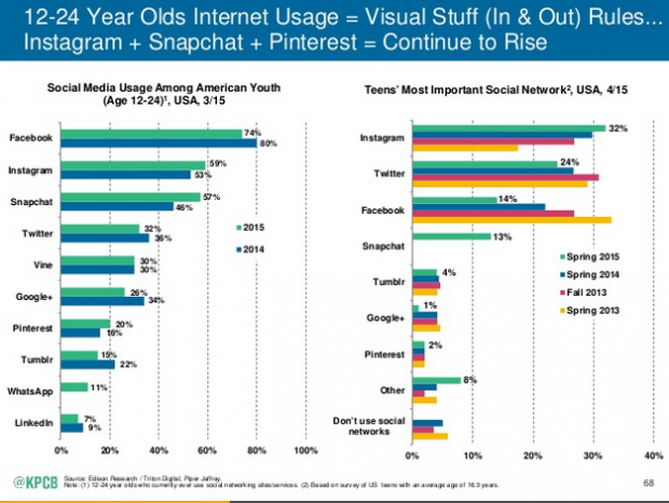 Even more staggering is how Instagram has leapfrogged Facebook to become the go-to place for regular people to interact with their favorite brands.
In the Beauty industry for example, over 90% of interactions (likes, comments, etc.) take place on Instagram.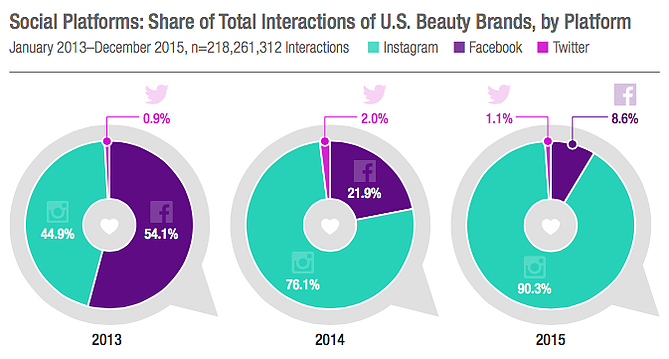 Instagram is where people go to share and discover new places to go, things to do, and products to try.
And when people follow a brand on Instagram, 72% are more likely to make a purchase in the future.
But if Instagram is already so valuable for brands, then why introduce Stories?
Why did Instagram do this?
Instagram is a place where people to showcase the highlights of their lives, and the bar for content has become increasingly high.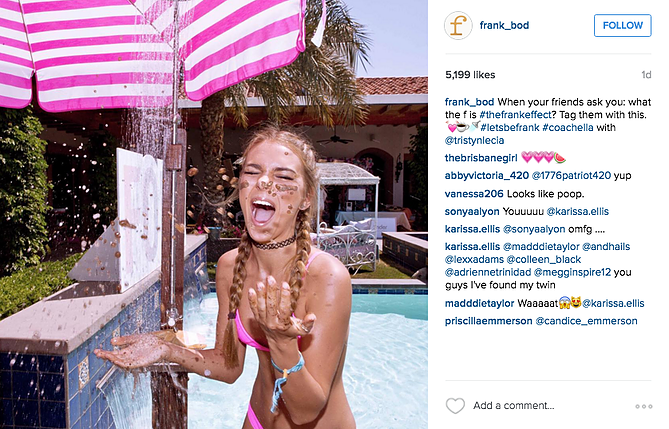 Because of this, Instagram users post less than Snapchat users, and the same is true of businesses.
Just look at the Beauty industry, where brands post on average 34 times a week on Snapchat versus only 9 times a week on Instagram.
Instagram was losing market share to Snapchat, so they created Stories to poach their silly, ad-lib, addictive content.
But that's not all. The release of Instagram Stories coincides with an even larger tech trend.
Messaging and the rise of conversational commerce
If you've checked the front page of Techcrunch recently, you'll know that everyone can't stop talking about the rise of messaging as a platform.
As of 2015, messaging apps are even bigger than social networks, and they're just getting started.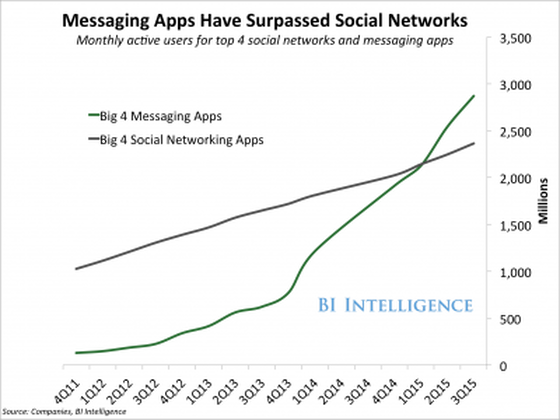 Messaging is evolving from simple social interactions to business-related communication. For example, Facebook Messenger now let's you order an Uber without leaving the app.
As messaging apps continue to layer on use cases, Asia is leading the way with this new app-within-an-app model.
On China's most popular messenger WeChat users can book a doctor's appointment, pay a parking fine, order movie tickets, and pay their electric bill without ever leaving the app.
In her 2016 Internet Trends Report, Kleiner Perkins' Mary Meeker highlights the buyer journey of a typical shopper in Thailand, which starts on Instagram and ends on the messaging app Line.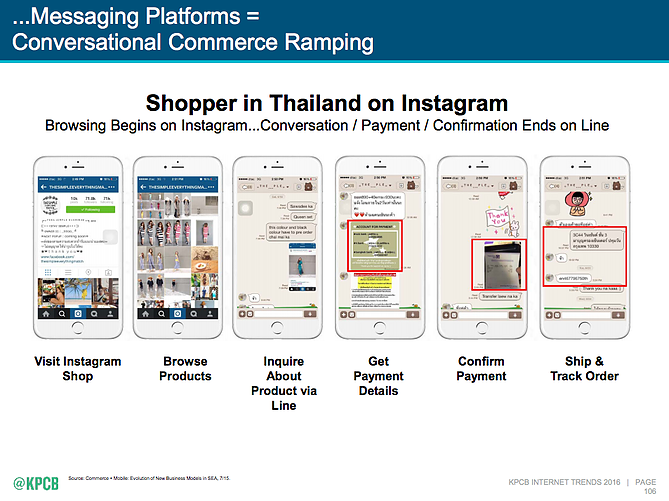 With Stories, Instagram prepares its move into messaging and conversational commerce.
People already feel very comfortable interacting with brands on Instagram in the form of likes, and now the company hopes to turn all those likes into messages, and they're making it super easy. Stories have no likes or comments, users just tap the Story to reply as a direct message.
If Instagram is successful, that shopper in Thailand won't have to use a separate messaging app to complete the transaction.
But that could be years down the road. What about today?
Why should your business use Stories?
Because Stories are meant to be raw, the lower bar for content allows you to post more frequently, which means brands get more touch points with their followers. And more touch points = good.
Whereas a typical Instagram user might only spend a few seconds looking at a picture on their feed, the ability to string multiple pictures and videos together in a story allows brands to keep their customers interested for longer, not to mention the well-documented power of storytelling in marketing.
Furthermore Stories' high-profile place at the top of the feed means your content won't get lost in Instagram's new algorithm. Brands can use stories to drive traffic to their latest Instagram post, and maybe even tell the story of how the post was created in the first place.
Lastly, and perhaps most importantly, brands can use Instagram Stories to appeal to the followers they already have on Instagram, without having to start all over again on a new social media platform like Snapchat.
---
How Instagram Stories are Different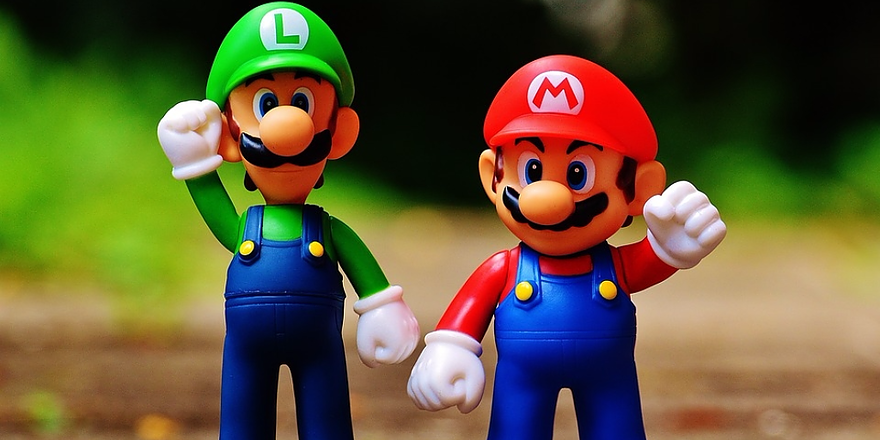 The first rule of Social Media Marketing is to respect the platform.
What works on Facebook is different from what works on Pinterest or Twitter.
Instagram Stories have their own set of rules that are entirely different from the Instagram we're used to. And because they're brand new, the jury is still out on what those rules are.
Lucky for us, there's an easy way to find out. Because Instagram Stories is basically a Snapchat clone, the best way to get a sense for what will work as an Instagram Story is to look to Snapchat for reference.
Videos will dominate
Both Instagram and Snapchat started with photos and have since added video functionality.
Snapchat, however, has come to dominate video. Fifty percent of content on Snapchat is video, compared to only ten percent on Instagram.
Videos are hard to produce, and even harder to produce well. Snapchat's raw, shoot-from-the-hip aesthetic means that videos don't have to be perfect to make the cut, so people share them more.
We expect Instagram Stories to follow suit and be more video-centric.
Some industries tell better stories
The Instagram we're used to is akin to traditional print advertising. Instagram's filters and photo-editing tools give way to the editorialized content marketing teams are accustomed to creating for magazines.
It's no wonder that brands in industries where polished print campaigns are the norm have flocked to Instagram in droves. Anthropologie and Gap were among the early adopters when Instagram rolled out its advertising platform, and now Retail brands account for 31% of sponsored content on Instagram. Fashion brands like Burberry and Michael Kors have also done well on the platform, accounting for 12% of total advertising, followed by the Beauty category at 11%.
Snapchat is more like a TV commercial than a magazine ad.
Early advertisers on Snapchat have overwhelmingly come from consumer categories we're accustomed to seeing advertise on television.
CPG brands like Febreze account for 19% of all Snapchat advertising, compared to 0% on Instagram—there are only so many ways you can take a picture of a spray bottle. Consumer Electronics and Beverages are also big on Snapchat, making up 17% and 16% of total ads respectively. We expect similar categories to start experimenting with Instagram Stories.
It's interesting to note that TV advertising still dominates all other forms of advertising in terms of dollars spent; but time spent watching TV is on the decline.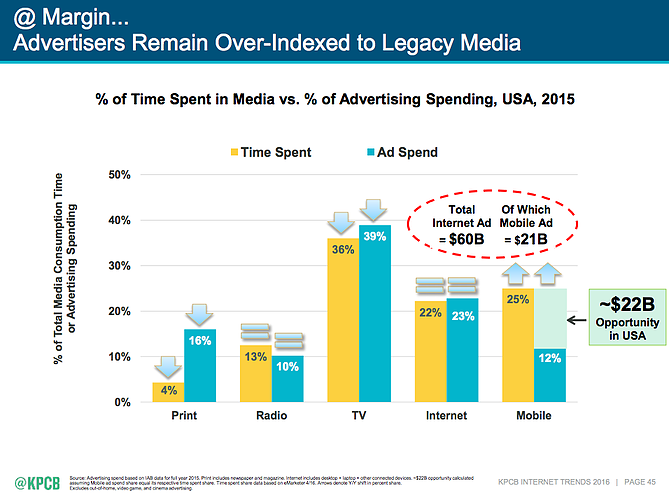 As marketing budgets move to where the eyeballs are (i.e. your phone) we expect video advertising to dominate in mobile as well—yet another reason why Instagram Stories was a smart move for the company.
Posting Frequency
Posting more than once a day used to be a big no-no on Instagram, but with Stories that's about to change.
On average brands post 10 times per week on Instagram, but many limit their posting frequency due to fear of post fatigue, diminishing returns on a per-post basis, or even worse, losing followers.
With Instagram stories, brands don't have to worry about overposting.
On Snapchat, brands average 26 posts per week, and we expect brands to follow this example with Stories.
Though brands post more on Snapchat, the majority only post two days a week. This suggests that content is being shared in bursts, followed by long lull periods.
It might be counterintuitive, but it makes sense. Brands use Snapchat to tell isolated stories, sketches about product, events, or experiences.
We figure they'll do the same with Instagram Stories.
---
Keys to a Successful Instagram Story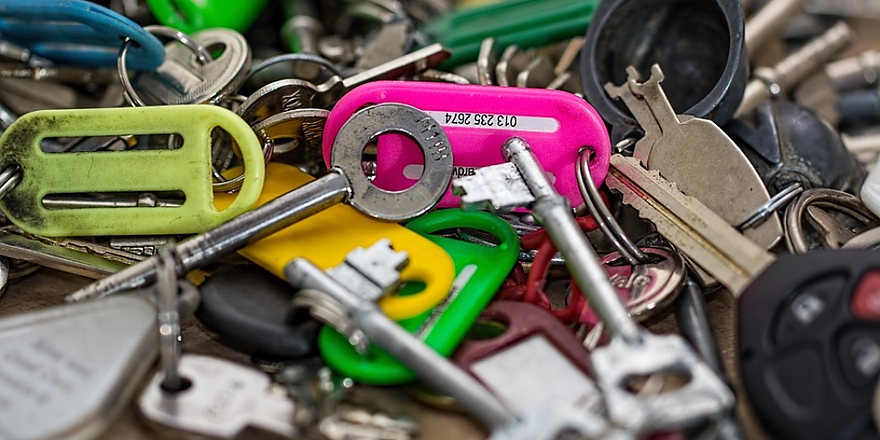 The key to a successful Instagram Story lies in the name.
In order to win with Instagram Stories, you must actually tell a story.
And almost everyone gets this wrong.
One-off videos of your office dog Lucy are cute, but they're not taking full advantage of the medium.
It would be better to tell the story around Lucy's day—coming into the office, going on a walk, terrorizing the staff, and finally taking a nap—now that's interesting!
First, hook your audience
Like any good story, yours should have a beginning, middle, and end. The hook is the beginning, and in today's short-attention span world, it's important. If your story isn't interesting from the get-go people will move on to the next.
The scientists at NASA aren't known for their storytelling, but maybe they should be. They open this story with a curious teaser to pique your interest.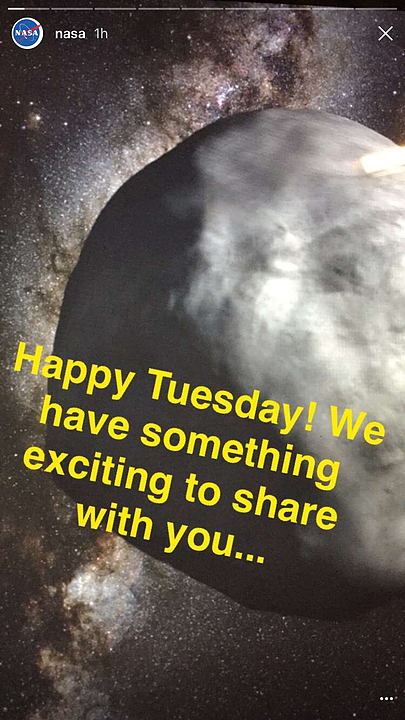 Build anticipation
To keep your viewers intrigued, businesses should follow their hook with some good old fashioned anticipation.
In this second example from NASA, space-geeks everywhere are dying to know: what's an Asteroid Sample Return Mission?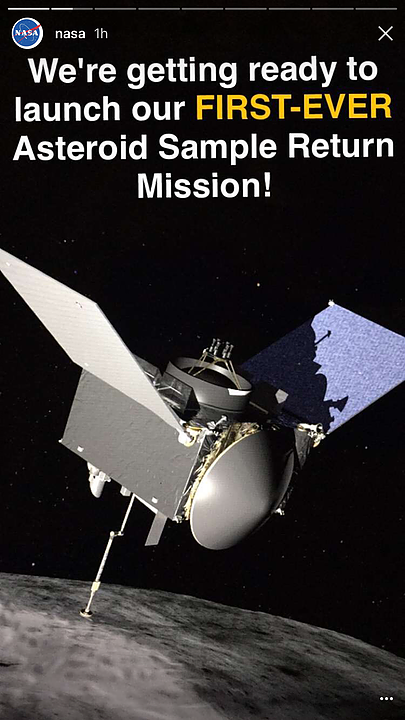 Tell the story
Of course you must actually tell the story. Video is usually better than pictures for this, but a combination of the two is also powerful.
Take time to carefully plan what the story is about, and make sure it's interesting enough. We'll go over that in the next section.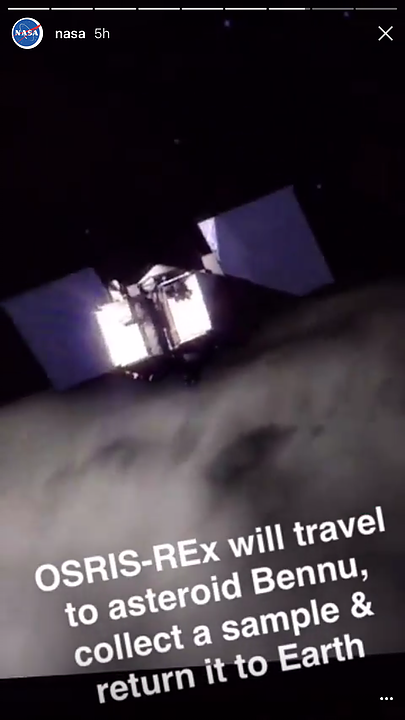 Say goodbye
All good stories need an ending. Bid farewell to your viewers and let them know when to check back for more.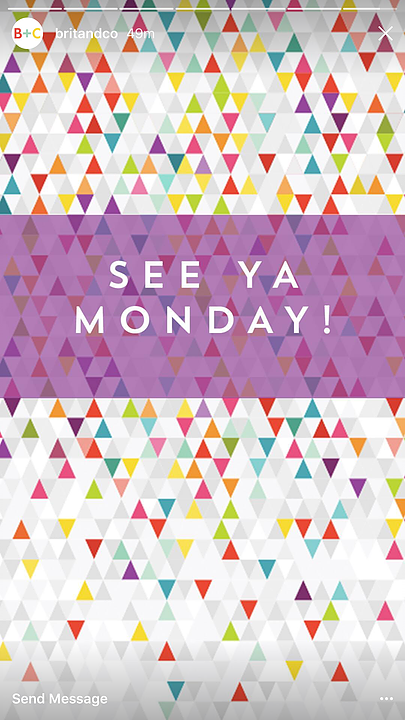 ---
Instagram Stories that Work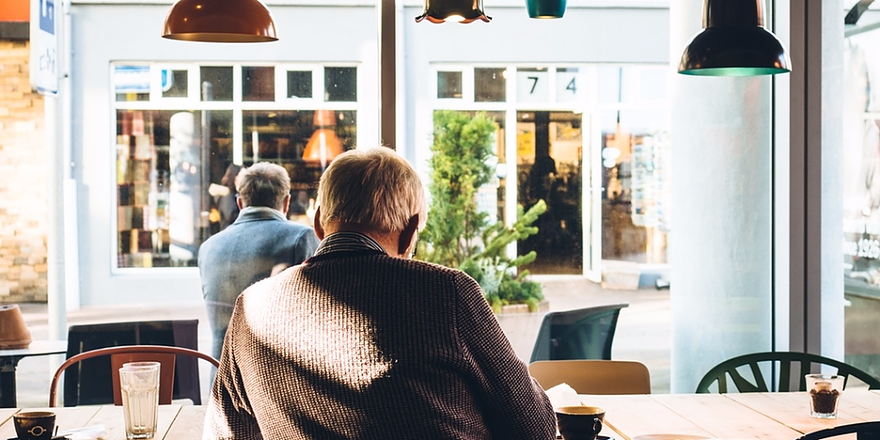 Every business, no matter its size or industry, has a wealth of potentially brilliant content to share—whether it's about their products, events, customers, or employees.
We've seen that it's important to use Instagram Stories to tell an actual, discrete story with a beginning, middle, and end. But what should your Story be about?
Before you dive head-first into making a Story, it's good to have a clear vision for the type of stories you want to tell. Here are some examples of the different types of stories your business might want to tell from brands that are already crushing it with Instagram Stories.
Sales and announcements
Instagram Stories can be a great way to drive sales. They offer businesses a way to leverage their existing follower base on Instagram, without having to start building audience all over again on a new platform (cough...Snapchat).
But brands must be careful not to come across as too salesy. This isn't a TV commercial, it's a Story. So even when you are pushing your new product or sale, be sure to keep it fun, keep it interesting, and most of all keep it Instagram.
NYX Cosmetics does this well. They uses Instagram Stories to announce product re-stocks, and use a combination of filters, text and drawings to keep their announcements playful and on-brand.
Urban Outfitters also knows what they're doing. When they teamed up with Justin Bieber to launch a line of clothing dedicated to his Purpose Tour, they introduced it to their 5.5 million followers with an Instagram Story.
To keep the announcement interesting they played classic Bieber jams in the background of video browsing their online shop.
Giveaways
Giveaways that encourage audience engagement are already huge on both Instagram and Snapchat, and we'll surely see more of them on Instagram Stories.
Urban Outfitters capped off their Justin Bieber Purpose World Tour Collection announcement with a clever giveaway. Fans were asked to tag a picture with #PurposeTourXUO for a chance to win a signed skate deck by the Biebs, and over 1800 complied.
Tutorials
Tutorials are a clever way to toe the line between giving and asking. A well-produced tutorial can provide value that makes your followers want to come back for more, and also produce results in the form of sales or website visits.
Benefit Cosmetics executed this strategy flawlessly in their Instagram Story 5 steps to flawless.
Goofy skits
If you have the time to make them, funny skits can be a great way to keep your audience entertained and build brand equity.
In the InstaStory below, Starbucks anthropomorphizes their Iced Macchiato drinks to tell a hilarious romantic farce.
Repurposed content
One way to create a great Instagram Stories with minimal effort is to create content from content by repurposing a blog post, podcast, or Youtube video as an Instagram Story.
Refinery29 did this for their article These Before-And-After Hair Makeovers Are The Best Thing You'll See All Day. They took the photos from the article and "made them Instagram" with text, drawings, and emojis. Finally, they asked their audience to head to their website for the full article.
Internet holidays
These days it seems like every day is another Internet-holiday, like National Speak Like a Pirate Day, Pi Day, or National Siblings Day.
For August's National Book Lovers Day, the online-publication Mashable took to Instagram to encourage their followers to celebrate, and showcase a few of their employees.
Products in action
With Stories, brands should show and not tell, and there's no better way to do this than to take your show your products in action.
In the InstaStory below, Audi took their followers on a virtual ride-along with their RS 7 sports car.
Behind the scenes
Customers love to see what's going on backstage.
Lush Cosmetics knows this, so they made a Story about it.
---
3 Tips to Increase Engagement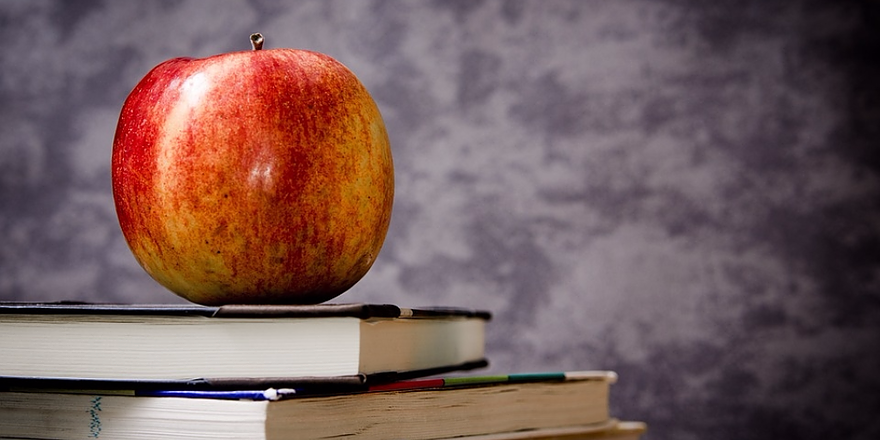 1. Ask for feedback
If you want engagement, just ask. Create some interactive component to your story and allow your audience to have a say in the outcome, like Buffer:
2. But first, take a selfie
On Instagram, selfies outperform all other types of pictures. On average they get:
38% more likes
32% more comments
We know it's scary, but talking directly to the camera works. So don't be shy.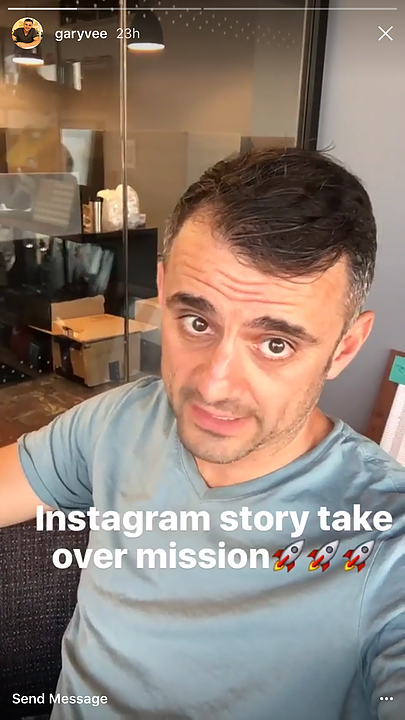 3. Promote your Story with an old-fashioned Instagram post
We've already seen how you can use Stories to drive traffic to your page, but the reverse also works.
So take a screenshot of your latest Story, use one of the many Instagram Editing Tools to jazz it up with some text, and post it. Why wouldn't you?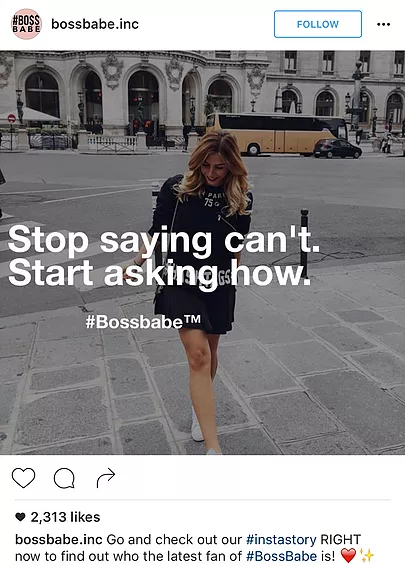 ---
Measuring Results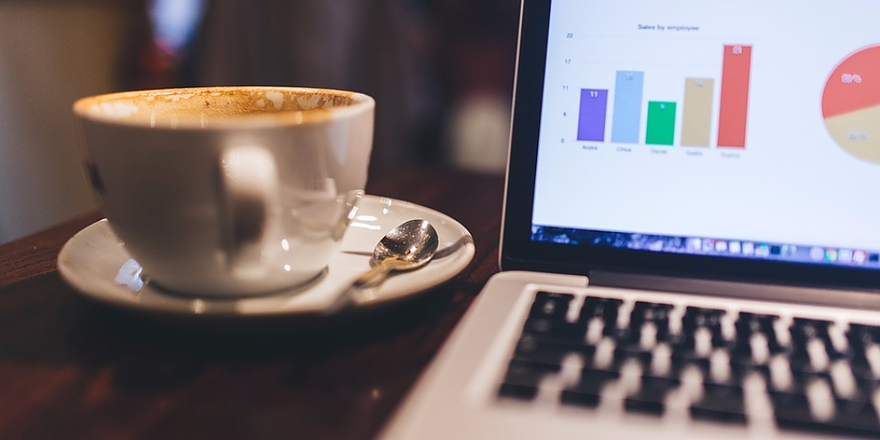 Like any other medium, creating an Instagram Story requires an investment of human, financial, and creative capital.
Tracking the return of this investment should be a crucial component of your Instagram Story strategy. Keeping a close eye on your key performance indicators allows you to figure out which types of stories work best for your business so you can optimize your strategy going forward.
But what key metrics should you track?
Pay close attention to your Stories' total views and total replies. This will help you decipher which pictures and videos your followers like to watch, and which ones get you the most engagement.
That's a good start, but if you'd like to get more granular with your social data, you can also take a look at two other important metrics: open rate, and completion rate.
Open rate
Your open rate is the percentage of your followers that watch a Story. By tracking this metric over time you'll learn whether your Stories are getting better over time (causing more people to watch), or if there's room for improvement.
To calculate an open rate, take the number of viewers of an individual Story and divide it by the number of followers your account has.
(To find the number of viewers swipe right while watching your own story.)
For example if you have 10 thousand followers and 450 of them viewed your Story, you would have an open rate equal to 4.5%. An open rate of 3% - 5% is consistent with what we've seen so far with Instagram Stories.
Since the number of viewers increases with time, you'll want to tabulate the number of viewers in uniform time intervals for consistency. We recommend tabulating the number of viewers as close to the end of 24 hours as possible.
The good news is you only really need to calculate an open rate for the very first post of each Story burst—that is, as long as you're calculating the next key metric.
Completion rate
Your completion rate is the percentage of viewers that saw the entire story from beginning to end. It will let you know whether you're keeping your audience interested, and where they might be losing interest, so you can improve your storytelling ability over time.
To calculate a completion rate, take the number of viewers of the last post in your Story and divide it by the number of viewers of the first post.
If the last post in your Story is a few hours after the first post, you'll want to calculate each number at a different time (at the end of their respective 24 hour periods.)
Attention spans are short these days, so don't be surprised if many of your viewers drop off—this is natural. Shoot for a completion rate above 60% to start.
Growing your follower base
Of course, the best way to see a return on investment with Instagram Stories is to grow the number of people that are able to watch them—your followers.
If you're a big business with an established brand, growing your follower base organically is pretty simple. Leverage the traffic you get on other channels (your website, Facebook page, etc.) and include call to actions to "Follow us on Instagram."
But if you don't get thousands of page views a day on your company website, building up enough followers to justify your Instagram efforts, can be a challenge.
Social contests and giveaways, where you ask your followers to "tag a friend for a chance to win a free iPad" are one way to reach more people, but they all those iPads add up!
Influencer marketing is another route you can go. This is where you pay an Instagrammer with a large follower base to feature your product or business, but unless you're working with a Kardashian, you're unlikely to see a huge spike in followers.
At Jumper Media we've developed a complete turn-key solution that lets you run your business, while we worry about building up your audience. We might be biased, but we think it's the best way to get results quickly and to turn your Instagram into a sales machine.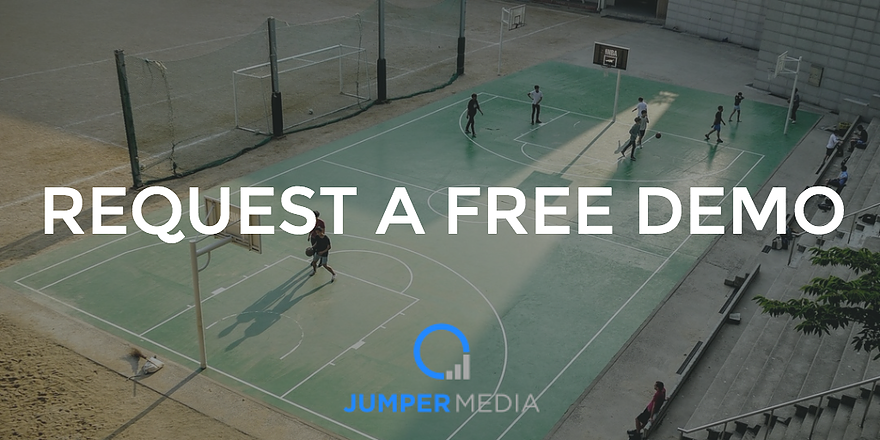 ---
Next steps
You can read all you want about Instagram Stories online, but the best way to get started is to start experimenting. Put something out there—right now—and see what happens.
Another great way to learn about Instagram Story best practices, is to watch what others are doing. Stay tuned for our upcoming article "The 16 Best Brands Using Instagram Stories" and be sure to subscribe to our newsletter for updates on everything Instagram from the Jumper Media fam.
Thanks for reading! If you enjoyed this guide, please pass it along to a friend or colleague. It would mean a lot to me. ?