Live photos aren't a new concept, and they certainly aren't a unicorn of an idea – if the newspapers in Harry Potter could feature moving scenes, then it's not too big a step to assume that technology today is capable of a similar thing.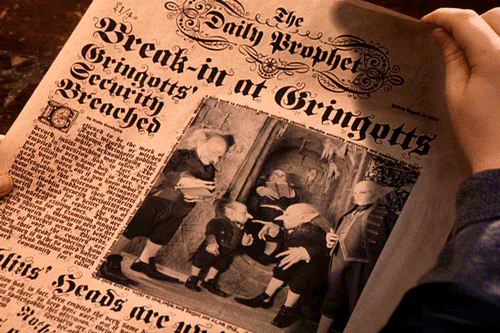 Live photo might seem like a glorified term for video, but this type of media has one foot in the photo camp and one foot in the video camp.
In fact, they are 12-megapixel photos that animate 1.5 seconds of motion either side of the still without you having to do a single thing.
Well, apart from clicking the shutter button, of course.
Today, Live Photos are a wildly popular feature of the iPhones 6s and above, and iPad Pros (sorry, Android fanatics).
If you've got an iPhone, you've probably taken a Live Photo by accident at some point. They tend to reveal themselves when you're scrolling through your photos folder, replaying your pre-selfie face in all its glory.
But if you haven't dabbled in this fun feature, and you're wondering how to turn live photo on, here's how:
Step 1:

Open up the camera app on your iPhone.

Step 2:

Click the icon at the top that shows a circle with a dotted outline

Step 3:

Take a photo as normal (no need to hold the shutter down)

Step 4:

When you review the photo, press and hold the screen to bring the photo to life
These little snippets of life that go further than a simple snapshot are doing the rounds on social media at the moment — and for good reason.
Not only do they often offer a hilarious "backstage" look at a photo, but they also bridge the gap between videos and stills.
Why Live Photos Are Perfect for Instagram
Instagram was once known as the place to post heavily-filtered images of food, sunsets, and anything else that makes your life appear more exciting than it is.
Every feed was a well-curated depiction of the life we wanted people to see, rather than the backstage shenanigans that accompanied each and every one of those sunsets and posh plated dinners.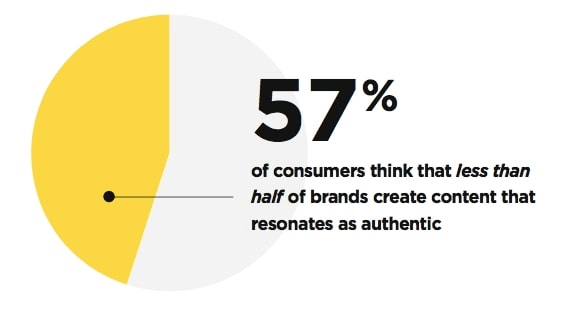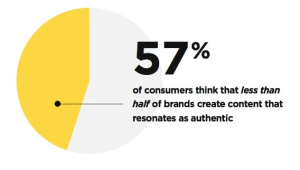 But people want authentic these days.
They're sick of seeing polished-to-perfection photos that make them feel bad about their own lives.
Instead, they want to see the nitty-gritty behind the shots, which is where Live Photos come into play.
For brands, Live Photos help create a deeper relationship with followers.
It's common knowledge now that consumers actively seek out brands they connect with, and they relish in seeing the "human" side of a brand rather than polished marketing campaigns pushing them to buy, buy, buy.
So Instagram and Live Photos are a match made in heaven, but if you're scratching your head wondering how you can easily get your moving pics onto the platform, don't worry – we've got you covered.
Your Questions About Live Photos and Instagram Answered
We've pulled together the top queries people have about uploading their Live Photos to Instagram to kick things off.
Can you post a Live Photo on Instagram?
The short and simple answer is yes. We're going to dig into this in more detail later on, so stay tuned for a down and dirty guide.
Can you turn a Live Photo into a GIF?
Again, the short and simple answer is yes. Instagram released its extremely popular "Boomerang" feature back in 2015 which is how to turn your Live Photos into GIFs. We'll show you how in a moment.
Can you save a Live Photo as a video?
This is trickier than turning your Live Photo into a GIF, but you can use an app like Lively to do this. Simply convert your picture into a video via the in-app features and then upload to Instagram as normal.
Can you make a Live Photo a Boomerang?
Absolutely, 100% yes! This is one of the best ways to get your Live Photo onto Instagram, so we'll run through how you can do that.
Ready to dive in?
How to Post a Live Photo as an Instagram Story
The easiest way to get your Live Photos onto Insta is via the Stories feature – they were practically made for behind-the-scenes snapshots.
Caveat: you have to upload Live Photos that have been shot within the last 24 hours for this to work. If you want to share a photo that was taken before that, we'll show you some other options later on.
Here's how to upload a Live Photo as an Instagram Story:
Step 1:

Launch Instagram and click on the camera icon in the left-hand corner to start a new Story.

Step 2

: Choose the Live Photo from your camera roll (remember it has to have been captured in the last 24 hours).

Step 3:

Once you've selected the Live Photo, press firmly on the screen to automatically turn your shot into a Boomerang —

voila!

You've just created your first Live Photo Story.
If you're looking to post a Live Photo on your feed rather than on a Story that will disappear 24 hours later, listen up.
---
3 Ways to Post a Live Photo in Your Instagram Feed
Bear in mind that Live Photos are only 1.5 seconds long and videos on Instagram need to be at least 3 seconds long.
So, how do you get past this?
1. Turn Your Live Photo Into a Boomerang
The most popular way to do this is by turning your Live Photo into a Boomerang in the Story feature and then saving it to share as a normal Insta post.
Step 1:

Tap the camera icon in the top left corner

Step 2:

Choose your Live Photo from your image library (again, it has to have been taken no more than 24 hours ago)

Step 3:

Press firmly in the middle of the screen until a white circle appears and the word "Boomerang" appears (this means it has now been turned into a Boomerang)

Step 4:

Instead of sharing to your Story, tap the Save button

Step 5:

Go back to the Instagram homepage and create a new post as normal

Step 6:

Choose the Boomerang you just created (it should be 6 seconds long)
This is a great way to jazz up your Live Photos, as it reverses your pic as well for a dose of extra fun.
The fun doesn't end there! If you really want to bring your Live Photo game to a whole new level, you can use Instasize to add creative elements to your saved Boomerang.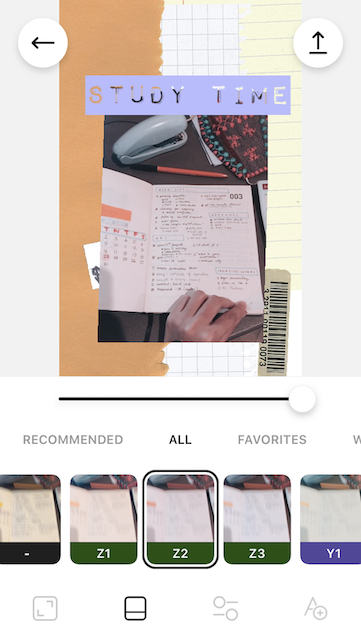 First, add a border to match your Live Photo. You can choose from Instasize's vast collection of border patterns that range from DIY, film, minimalist, tropical, and cosmic designs. Next, add your own text! There are plenty of typefaces to choose (Stromectol) from so you can match the font with the mood of your borders.
Then you can choose to add a filter and correct other photo elements like Exposure, Shadows, Highlights, Sharpness, and more. Instasize even recommends up to 6 filters based on your image's colors and lighting. If you're uploading a Live Selfie, make sure to use the Beauty Tools to retouch dark spots or acne before posting.
Instasize is your secret weapon to creating extraordinary Live Photos that'll make your friends think you're a creative genius! Get Instasize on the iOS App Store for free or subscribe to Premium for only $4.99 monthly.
2. "Bounce" or "Loop" Live Photos
If you'd rather work outside of the Insta app while you prep your Live Photo, you can do so directly through the Photos app on your phone and then upload the result straight to Instagram.
Looping and bouncing Live Photos makes them run at longer than 3 seconds so they easily pass the Instagram guidelines. Here's how to do that:
Step 1:

Open up the Photos app on your phone

Step 2:

Find the Live Photo you want to work on (it doesn't have to have been shot in the last 24 hours, so this is a great option if you want to add a post from a while ago – Throwback Thursday, anyone?)

Step 3:

Tap into the photo so the edges go black and swipe up so you get the "Effects" screen

Step 4:

Choose either the "Loop" or the "Bounce" option

Step 5:

Save the image and open up Instagram

Step 6:

Add the new looped or bouncing image as a normal Instagram post
3. Convert Live Photos into GIFs
So we've Boomerang-ed, we've Looped, and we've Bounced – what's next?!
If none of the above options tickle your fancy, you can always run your Live Photo through an app to turn it into a GIF.
GIFs are mega-popular on Instagram at the moment – so much so, that GIPHY has now teamed up with Instagram to provide thousands of pre-made GIFs for Insta Stories.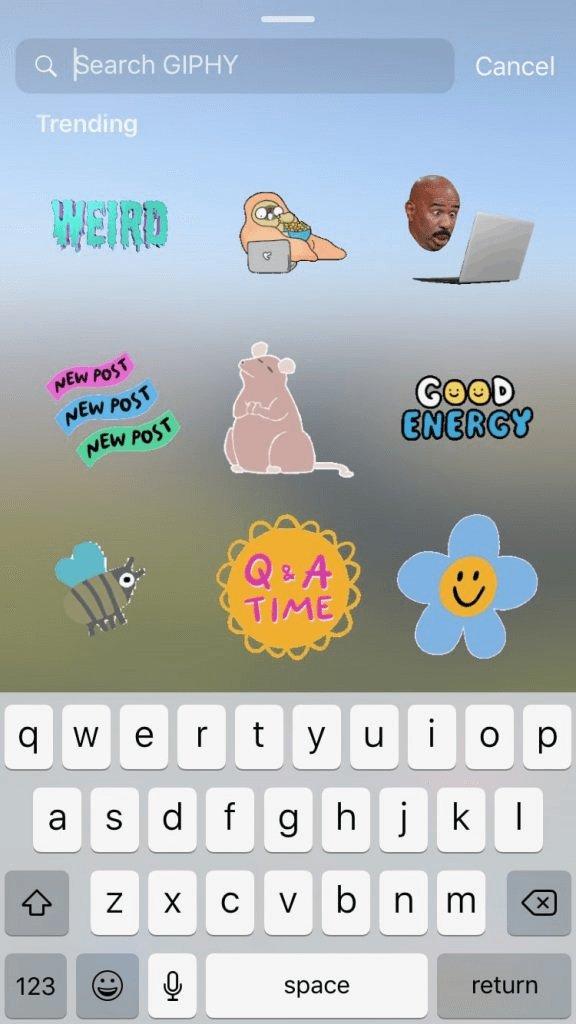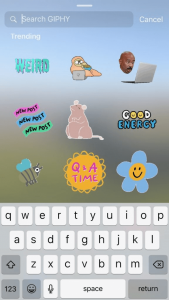 You can use an app like Motion Stills, Lively, or Alive to quickly turn your photos into GIFs and then post them on Instagram in the usual way.
Liven Up Your Insta Feed With Live Photos
Gone are the days of pristine Instagram feeds that show the near-on impossible.
Now, we're all about authenticity and sharing the "human" moments of our lives and brands.
This is why Live Photos are a great medium for Insta, whether you're sharing them via your Story or in your general feed. Though it's not yet possible to upload a Live Photo straight to Instagram, there are plenty of workarounds that we've highlighted here.
While Boomerangs, Bounces, and Loops all sound like crazy circus tricks, they're actually all here to help you jazz up your Instagram feed and make a deeper connection with your followers.
Building relationships with your followers will help grow your account, boost engagement, and generally make your Insta platform a thriving community of fun and frolics.
---
Do you share Live Photos with your Instagram audience? Post a link if you have. I'd love to check it out!