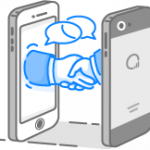 **Brand New**
Instagram Loops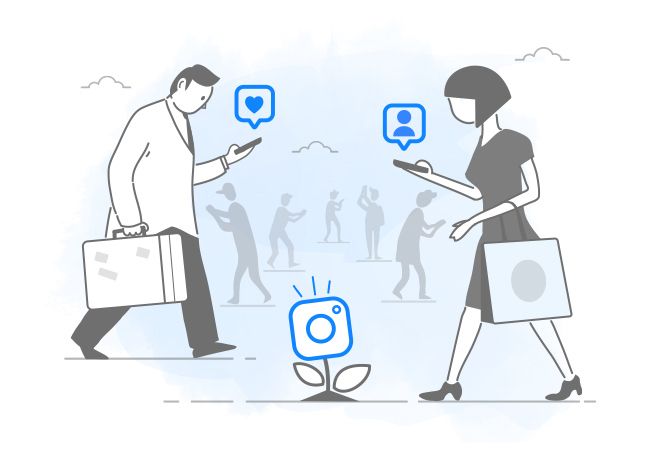 Finally, a new way to grow on Instagram.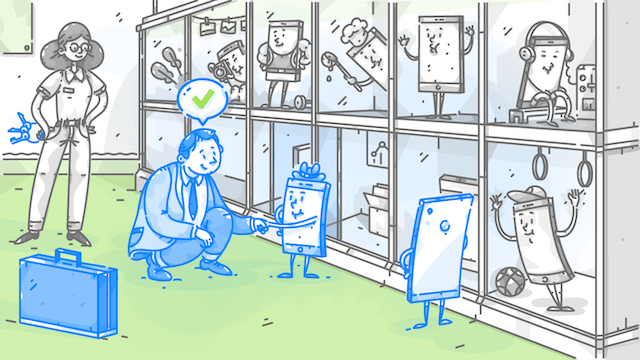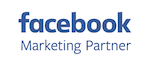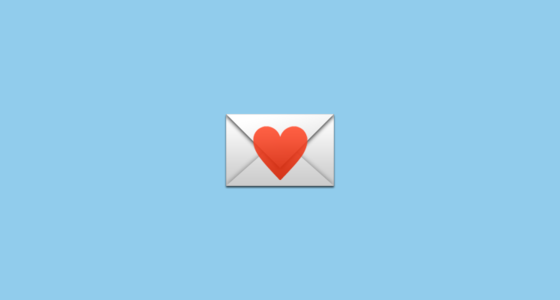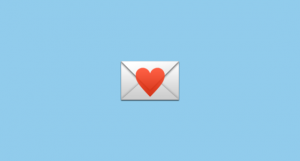 A Love Letter
To the Instagram Marketer
From: Colton Bollinger, Founder & CEO of Jumper Media
On: September 25, 2019
To the Instagram marketer:
If you've fiddled around with Instagram more than you'd care to admit…
If you've posted once a day, wrote ridiculously long captions, then posted 3x a day with shorter captions and more emojis.
If you've Googled "what's the best time to post on Instagram,"  forgotten the answer, and mainly just post Stories now so it doesn't matter. If you've used a hashtag generator, remember how to "hide" hashtags, know about the five little dots.
If you've ever saved a list of hashtags in the Notes app on your iPhone.
Then you and I are cut from the same cloth. ?
I believe I can help you.
Like you, I've won some and I've lost some. Until recently, I thought I'd tried every trick in the Instagram book, wore out the damn spine.
You've tried every Instagram growth hack there is…
Except I know you haven't tried

this.
We've been pitched on Instagram followers before — fake ones, foreign ones, ghost ones — pitched the same thing so many times you've stopped listening.
I'll bet that if I told you that if I had a way to get you 2,000 real Instagram followers in a week for only $500 you'd think they were fake, foreign, or that i was lying.
You'd say that you'd tried it, seen it, heard it, been there.
So I won't insult your intelligence.
But I will say that if you want to exponentially grow your Instagram account in the fastest way possible, then I beg you: take 2 minutes to read what I have to say and consider it.
I guarantee it's worth your time.
1300+ split tests reveal an exciting new way forward for Instagram Marketers
Hint: Mega-Influencers
Over the past two years my company has helped over 7,000 clients succeed on Instagram, in a variety of different ways.
I'll repeat what you already know: yesterday's growth hacks don't work nearly as well as they used to…
and they're expensive!
I've spent the better part of the last 6 months
searching for
a better way…
As a result I've made an amazing discovery that is without a doubt, the fastest, most reliable, and most cost-effective way to grow an Instagram account to over 100,000 followers in less than a year.
To find it, I had to test over 1300+ experiments.
Then just last month, in September 2019, finally one of the tests got me excited enough to draft this overly long, gushing letter, in hopes that someone like you might find it and actually read it in full.
Not only was this the single best performing test I've ever ran, it's dirt cheap, and 100% kosher with Instagram's terms of service.
But it's not for everyone. In fact most Instagram marketers won't even qualify to do this.
The best part?
Hardly anyone is doing it…
They will very soon though.
According to Gary Vaynerchuk, marketers ruin everything.
The good ones make their money before the mainstream arrives, and the great ones bet big when they do.
I'd like to tell you about a great marketer I know,
who's going all in on this.
(We'll call him S.)
S. is probably the best known real estate agent in San Diego, a longtime client of Jumper Media, and a friend. He has around 50k followers, not a crazy amount, but the thing is: he regularly sells multi-million dollar homes on Instagram.
He's not a vanity metrics kind of guy. Smart.
He's been through every Instagram algorithm change, every new feature, been with our company through thick and thin, and has his fair share of battle scars to prove it. 
But he's always willing to try new things, and we love that about S.
What we did was so simple, it's disgusting.
On August 31, 2019 we partnered with an Instagram mega-influencer to give away a $4000 Gucci bag.
To enter the contest, she told people to go follow a list of 20 accounts that we gave her. (Our clients, of course).
If you were one of those accounts, you would have gotten over 6,350 followers that day.
And if you were like S., you would have called us immediately.
         "I've never seen anything like this. How the heck did you — they just keep coming in!!!"
We double checked, and these weren't fake either, just real people entering a contest on Instagram, mostly in the USA.
And that's the precise moment in time when we knew we had something.
Before the contest: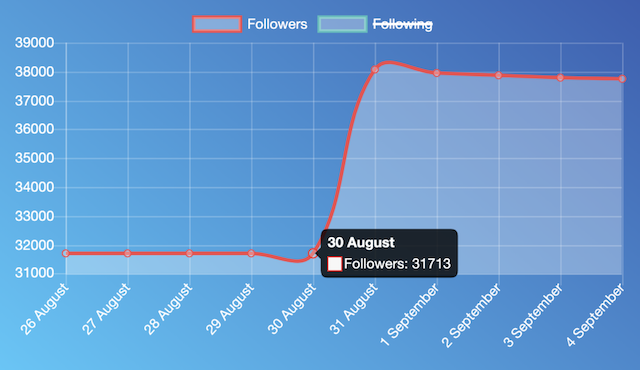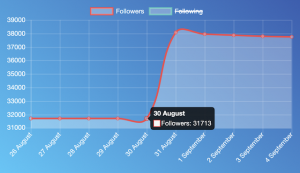 After the contest: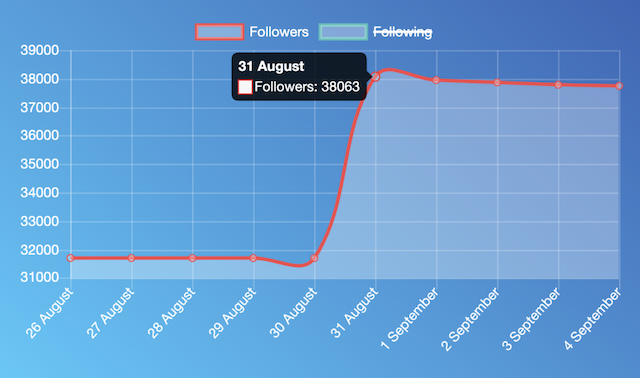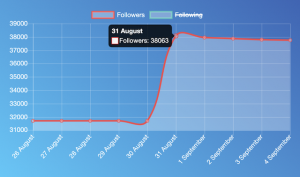 ---

Introducing Jumper Loops for Instagram
Partner with mega-influencers to dominate Instagram in a (borderline unfair) new way.
My COO was hesitant to even offer this publicly — these giveaways are a lot of work for us to coordinate, and since we only run a few a month there is very limited space, which means there isn't a lot in it for us.
But after all 20 of our test clients decided they wanted to participate again the following month, we knew we had to bite the bullet and try to find more influencers to do this with.
As we ramp up our network of mega-influencers, we are offering these Loop Giveaway packages starting at an unbelievable price: a one-time fee of $459.
That's just our introductory package, we offer much larger ones for folks that want 10k+ followers or more at a time.
And that's not all…
I guarantee you'll get at least 2,000 followers or your money back.
Who would do that?
Only a crazy person, like me 😉
If all this sounds good to you, and you'd like to talk with one of my company executives personally about getting you similar results, then…
Here's What I Want You To Do Next:
Schedule 15 minutes on my calendar for a short phone call.
I'll be happy to answer questions and help you figure out whether it's a good fit. We'll probably want to hop on the phone quickly too, just 15 minutes to finalize the details, etcetera.
Head to this link to schedule the call with me: REQUEST CALL
Lastly, There Are 3 Important Things You Should Know Before Getting in Touch
Availability is extremely limited due to the intense one-on-one time needed to setup each loop giveaway with the influencers. Therefore it is physically impossible for us to work with more than a few dozen people per month.
Moreover, the influencers we work with can be picky about the accounts they choose to promote, so sadly we can't guarantee every account will meet their standards.
Also, you should realize there is a very large demand for easy ways to grow Instagram followers right now, and what we're offering you is unprecedented.
So with that said, know the window of opportunity won't last long. 
Talk soon,
Colton Bollinger
P.S. – again, feel free to put schedule 15 minutes on my calendar this week and I'll give you a quick call.