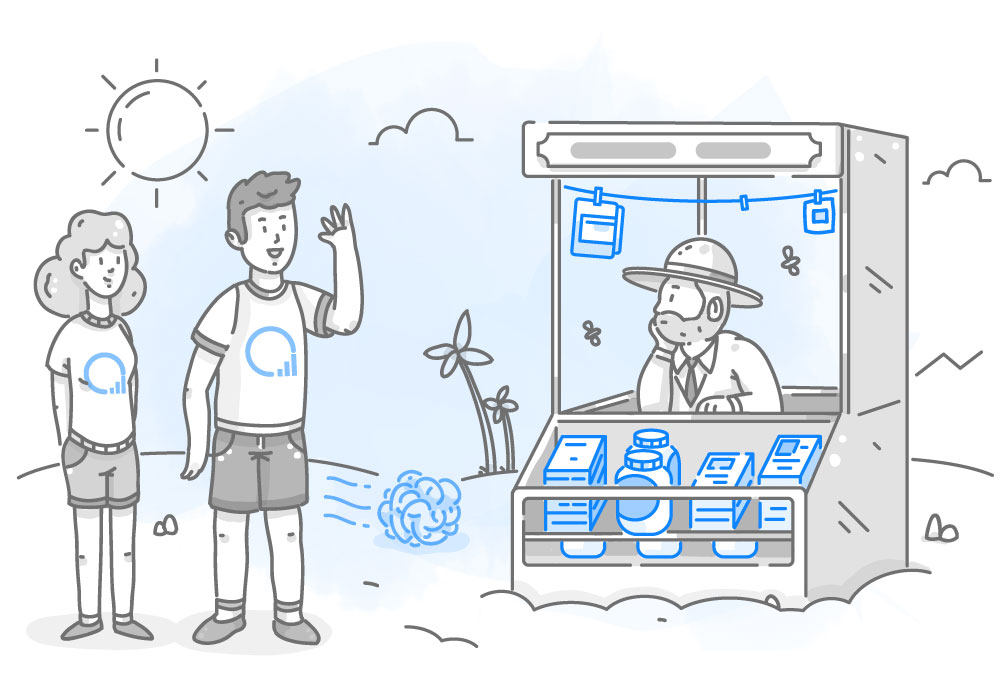 Creating ads to market your product or service on social media is an absolute must for any brand, especially in today's pay-to-play world. We're here to help!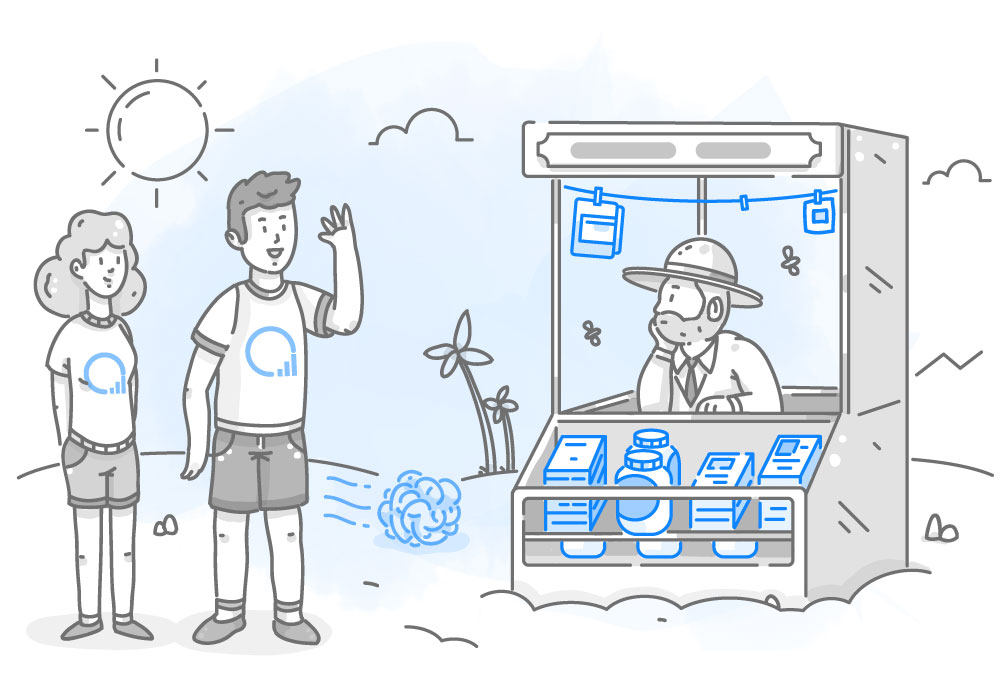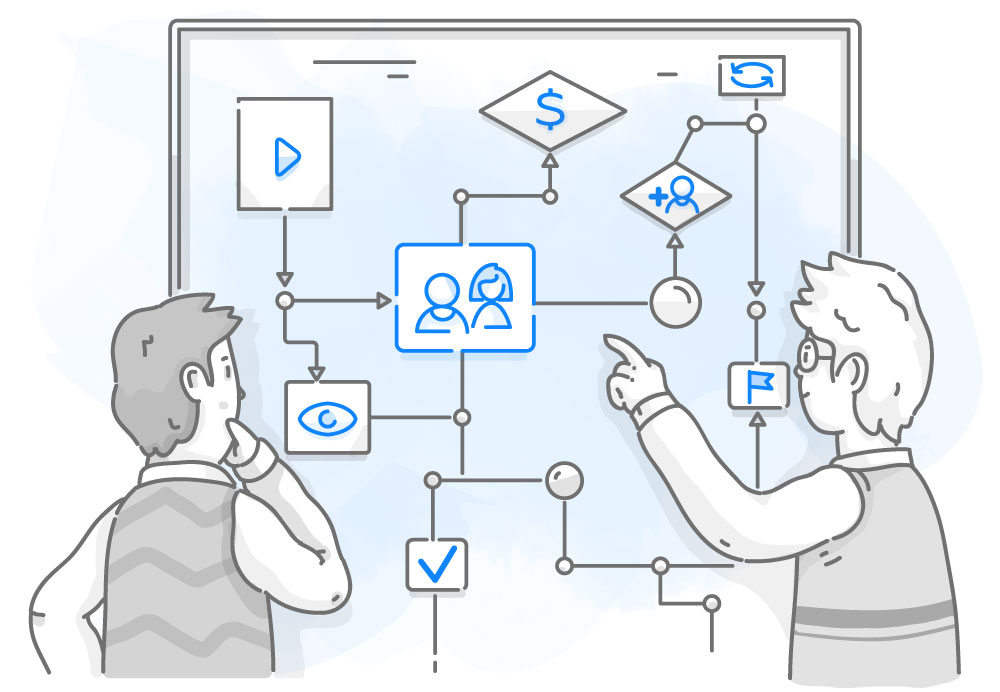 Today's social media marketing focuses on three things: how well you target your audience, how you engage with them, and how you get people to your site to make a purchase.
The good news? Advertising through social media - and hiring the right social media agency - can do wonders for that. The days of simply posting on social media and expecting all of your followers to see everything are long gone; now, high-quality, authentic, and digestible content that you pay to get in front of people reigns supreme.
What Our San Diego Social Media Team Does
The real challenge is understanding the intricacies of advertising via social media and how to create the most engaging ads for your particular brand/business. Each network functions differently, which means most businesses need to post different things on Facebook than they do on Instagram or Twitter. All of this can be overwhelming and a lot to figure out, even for the most experienced brands on social media!
That's where our social media services come in. Our Social Media Advertising team in San Diego will provide insight into what, when, and how you should be advertising on social media. We'll give you the keys to better-performing ads, a more engaged (and more willing to purchase) audience, and a long-term ad strategy that will not only help you grow your business but will increase your ROI and build trust around your brand.
Our social media advertising team will help grow your brand by: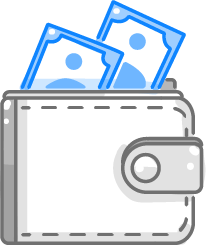 Using your advertising dollars wisely.
Social media advertising is the most cost-effective and scalable form of advertising available today. By posting ads on social media that are relevant, engaging, and authentic, we'll help you get the traffic and engagement your business deserves.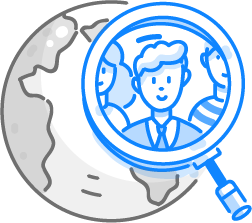 Advertising to your ideal target audience.
Reaching the right people who are actually interested in your product or business makes all the difference when it comes to social media advertising. Our San Diego social media team will reach your target audience by using demographics, email lists and website visitors.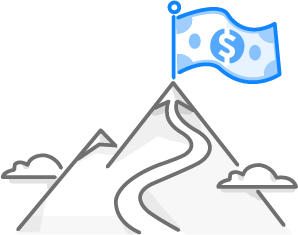 Achieving fast, ROI-driven results.
Our team will test content and determine what's most effective for your individual social ad campaign. As your social media manager, our goal is to find the funnel that works – which will, in turn, lead to more sales and revenue for you. The first 90 days is all about a/b testing and getting to know your target audience. After that initial testing period, you'll start to see real, tangible ROI backed by solid research and testing methods.
Our Social Media Advertising Goals
Improve advertising reach
Increase user engagement
Increase conversions
Drive traffic to the website
Increase video views
Improve advertising reach
Increase user engagement
Increase conversions
Drive traffic to the website
Increase video views
Our social media ads creation process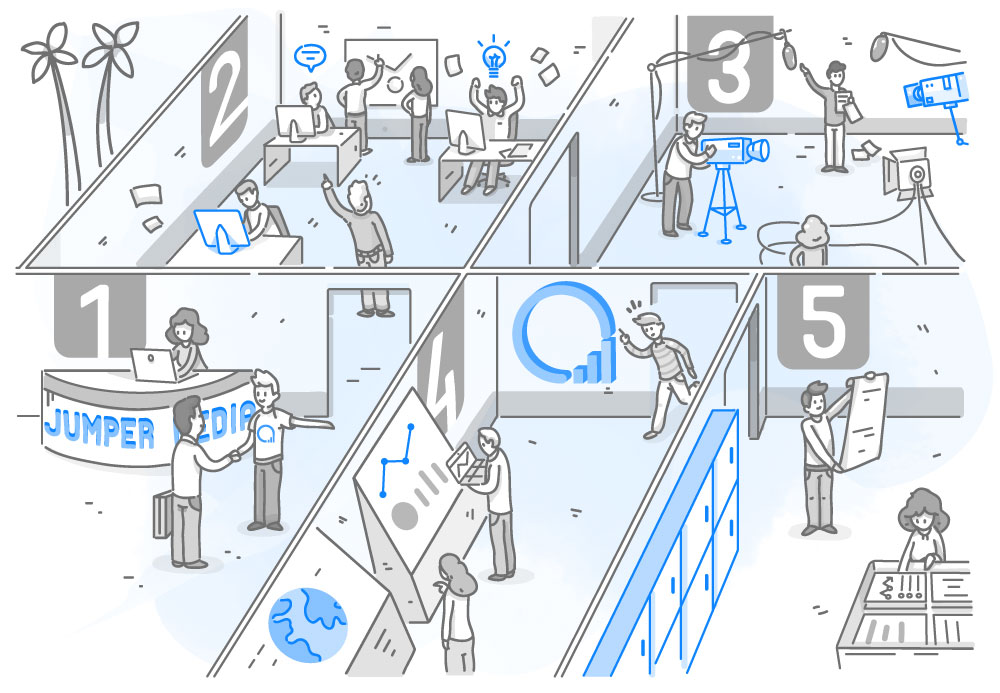 1.
Assign an experienced Social Media Paid Media Manager to your account.
Your paid social media manager will learn your business, develop an advertising strategy, and execute it. They'll work to decrease costs and increase results as the campaign moves forward.
2.
Develop an advertising strategy and campaign.
This is the most important step in the social media ad process. Our San Diego team will develop a clear and concise ad strategy for your business, which will include proven advertising funnels to show you how we'll convert leads into tangible sales.
3.
Create engaging ads and videos.
We'll work hard to launch ads that people actually want to see. Our copywriters will put together copy, headlines, and images for your campaign, and our experienced videographers will create an engaging video. We will also A/B split test your ads to determine which ads are driving the most results.
4.
Monitor and optimize your Social Media Ads.
Your assigned social media ads team will keep an eye on your ad campaign daily. We'll pause low-performing ads and ensure that each campaign is bringing in the desired results. As we learn and run more ads and campaigns, we'll also launch new ads in the process to keep testing and optimizing to achieve the goals we've set for our client.
5.
Communicate results and send reports.
Your paid social media manager will prepare weekly reporting for you to review and install conversion tracking on your advertisements, which is a great way to know just exactly how well your campaigns are doing and how many conversions we're generating.
Succeeding in today's highly saturated digital world can be difficult for any business, but the San Diego team at Jumper Media is here to help you navigate even the most confusing aspects of social media.
Why is social media advertising important?
Advertising on social media may not be important or necessary for every business, but for some, it's absolutely vital for generating valuable leads and potential clients. Social media advertising works extremely well when used in combination with SEO & pay-per-click advertising by allowing you to capture users who are on search engines as well as social media platforms. And with more than 2.8 billion active users on social media every single month, your business is sure to find its perfect target audience!
How much does social media advertising cost?
Each platform offers different pricing options that vary according to your goals and the ad unit chosen for the campaign. The most common billing options are listed below:
Cost-per-click (CPC): A fairly common standard on social media platforms (including Facebook), CPC means you pay for an ad placement only when the viewer clicks on that ad.
Cost-per-thousand impressions (CPM): You are billed for every 1,000 impressions of an ad.
Cost-per-view (CPV): You are charged every time someone views your ad (make sure to check how each social media platform counts views). Some platforms also consider interactions with an ad as a view (such as clicks on the call-to-action buttons).
Cost per action/conversion (CPA): You'll be charged when someone completes the action you specified when optimizing the ad. Actions can include downloading an app, signing up for an email newsletter, or making a purchase directly from the ad.
Cost per like: Certain platforms also offer the option of paying for every follower gained through the ad campaign or like given to an ad, photo, or page.
The amount you actually pay is determined by the amount needed for you to beat a competitor and have your ad placed, so the real minimum or maximum cost just depends on the platform, ad interest, etc.
What are the benefits of paid social advertising?
There are plenty of reasons for using social media advertising, but here are a few of our absolute favorites:
It's cost-effective. Social media is one of the most affordable methods of paid advertising. Some businesses can get away with paying just $1 per day to reach hundreds of potential customers, and spending a little extra right before a big event or milestone can increase your reach exponentially. Not only is your budget customizable month by month, but you're only paying to reach people you want to reach.
You'll see higher conversion rates. Paying to get your ads in front of the right people will always increase your conversion rates: with the increased brand visibility that comes with advertising in social media, more leads will visit your website, and that means more potential sales.
It amplifies your reach. Posts from friends and family now receive priority, so organic reach for brands on social media is declining steadily – especially on Facebook. The sheer volume of posts makes connecting with your audience incredibly difficult. However, paid ads are guaranteed a place in the user's feed, giving you a direct window to drive leads, website traffic, and sales.
What are the key components to creating a social media ad?
When it comes to creating an ad on social media it is important to have these five things:
Realistic goals – what do you want to accomplish with your advertising campaign?
A clear understanding of your core audience – who is your target market?
Budget – do you have the budget available for advertising?
High-resolution images and/or video – do you have a good media library to utilize?
Messaging that reflects your audience – how can you get them to convert?
Why do I need to pay for social media ads?
As organic reach on social networks continues to fall, paid social media advertising should be on the top of your mind. As a result, businesses of all sizes are changing their social media strategies to include paid media. Paying for social media allows you to amplify reach, enhance targeting, and drive greater results.
How do you know which social media channel is the best advertising platform for my business?
One of the main causes of a failed social strategy is prioritizing the wrong social media platforms. It's an understandable mistake to make — the realm of social media is always changing, and staying on top of the newest trends and algorithm changes can be exhausting! Generally, we can focus on three main factors when deciding:
Are you B2C, B2B, or both?
What's your target audience?
What's your overall goal?
Once we know the answer to those questions, we can figure out which platform to spend the most time (and dollars) on.
Our Social Media Ad Portfolio