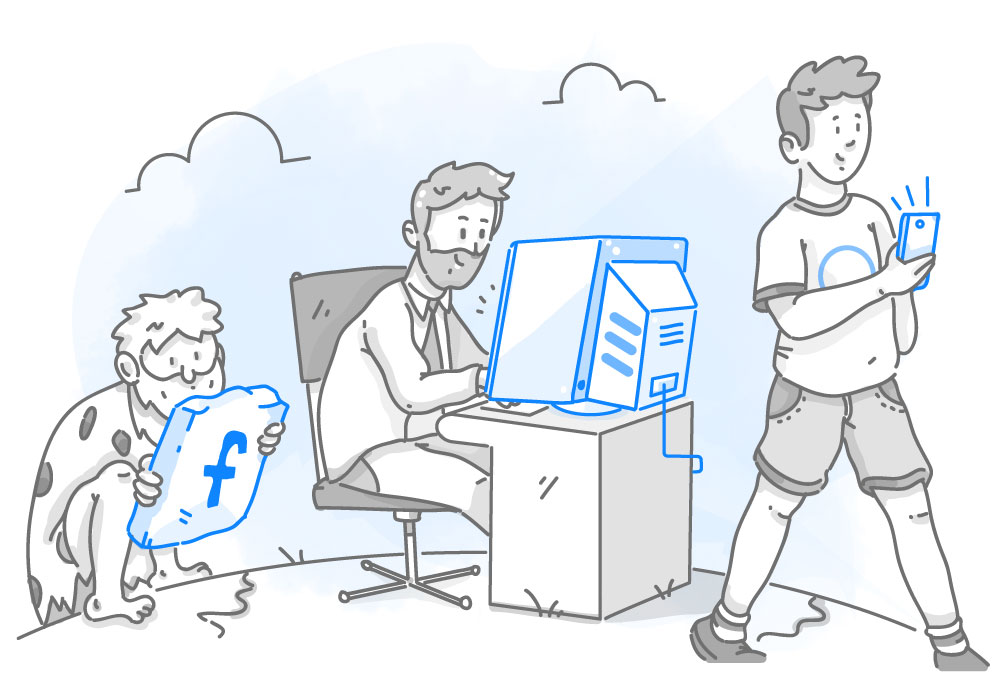 The world of Facebook Advertising is constantly changing – whether it's a different News Feed algorithm or a new service.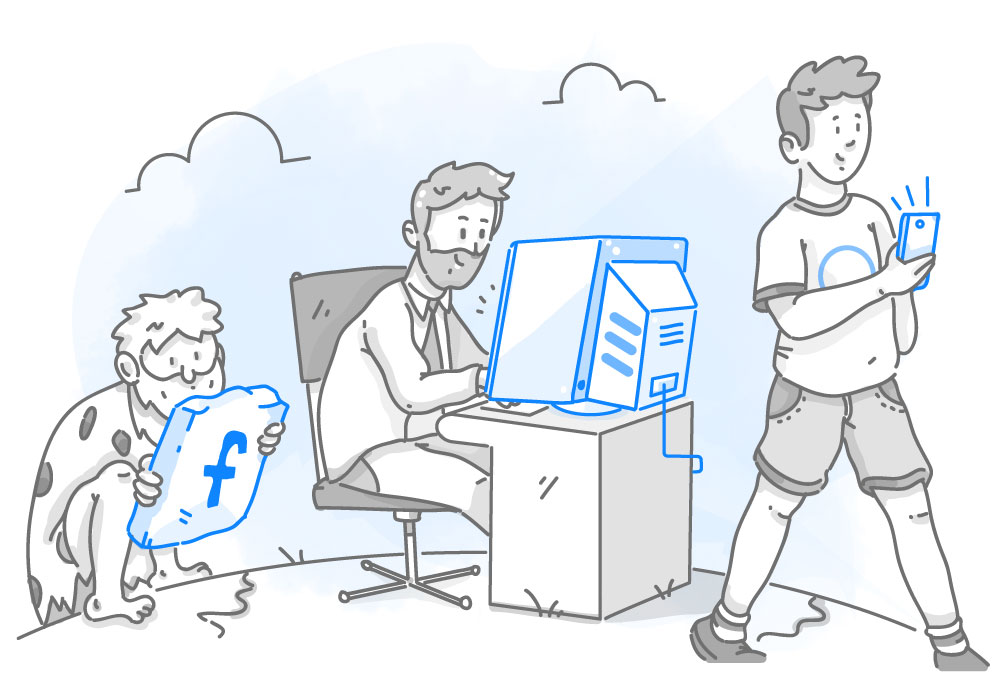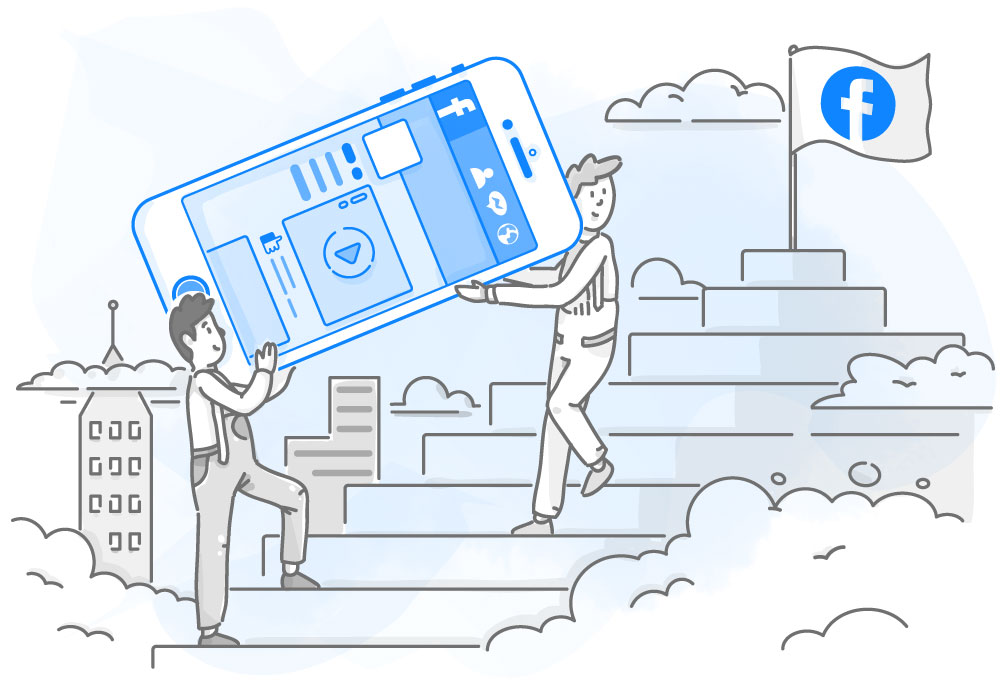 It can be hard to keep up with the most efficient and effective Facebook advertising practices, which is where we come in. Our San Diego based Facebook gurus will take your ad campaign to the next level.
The Facebook Ad Creation Process: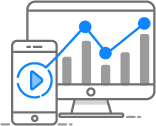 1. Audit past Facebook ad campaigns.
Before we start on our own campaign, we'll do a deep dive into your site and look back at past Facebook ads you've run to see what worked – and what didn't. We'll examine all of the different metrics to gain a better understanding of your audience: Google Analytics, Facebook Insights, etc. This will provide valuable insight into your audience's purchase behaviors, which will in turn allow us to create content specifically for your target audience.

2. Plan the Facebook ad campaign and brainstorm video ideas.
Once we've figured out who we're targeting, our copywriters will get to work creating the magic. We'll put together the goals and specifics of your Facebook ad campaign, and our writers will complete a script and a shot list for the upcoming video. You'll receive the complete first draft to review.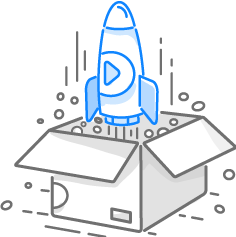 3. Execute the ad campaign and video.
Once everything is finalized and approved, we'll shoot the video and begin rolling out your Facebook ad campaign. The entire onboarding process takes about 3-5 weeks from beginning to end, but is a fully collaborative process every step of the way; nothing goes live without your explicit approval. The best part is, you'll be able to see real, tangible results from our ad campaigns – from the specific demographic we targeted to complete conversion tracking.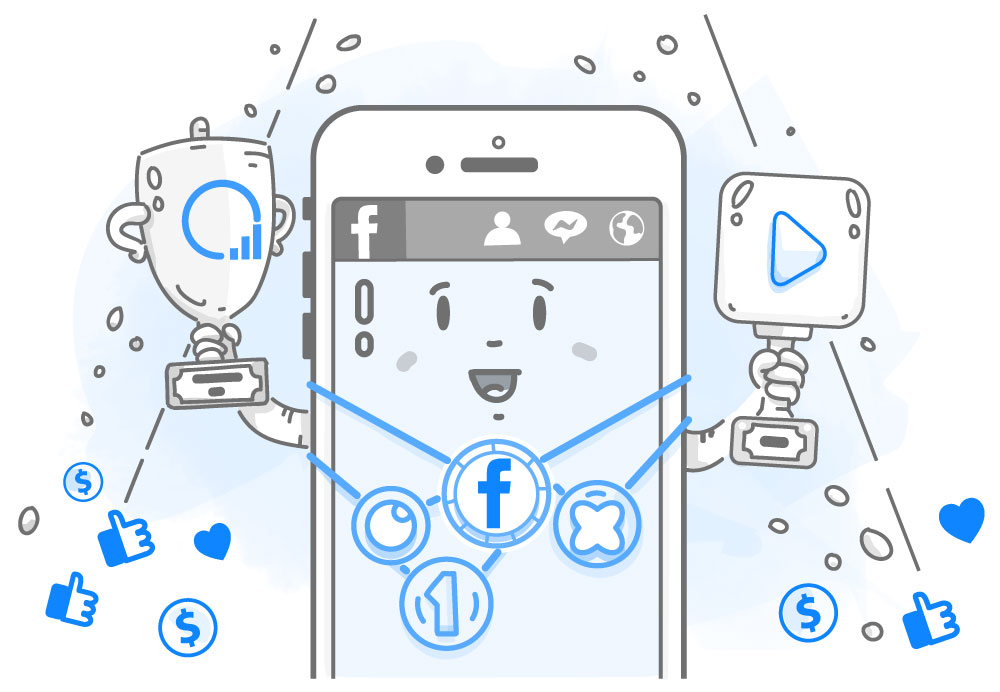 Effective Facebook Advertising and Sales
Improve advertising reach
Drive traffic to the website
Increase user engagement (through video views and comments, likes, or shares)
Reaching a core audience with Facebook video ads is essential for being able to retarget those same people later on.
Utilizing video in this way gives us a much better understanding of your audience, and what to show them in our next ad campaign.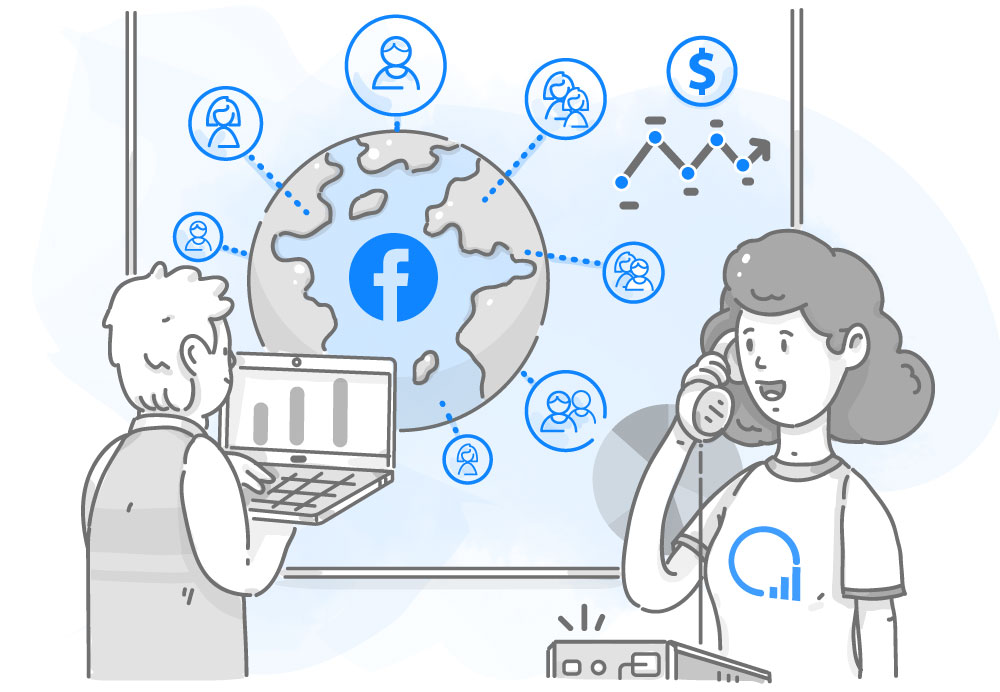 Our Facebook Ad Services
Facebook ads work with the following goals:
Manage ad spending
Build custom, highly targeted audiences
Dynamic ads with video
Remarketing campaigns
Facebook Pixel implementations
A/B ad testing
Demographic targeting
Conversion tracking
Facebook Pixel implementations
A/B ad testing
Demographic targeting
Conversion tracking
Our San Diego based Facebook ads team can help you with your paid ads every step of the way. For more information, give us a call at (858) 263-7058.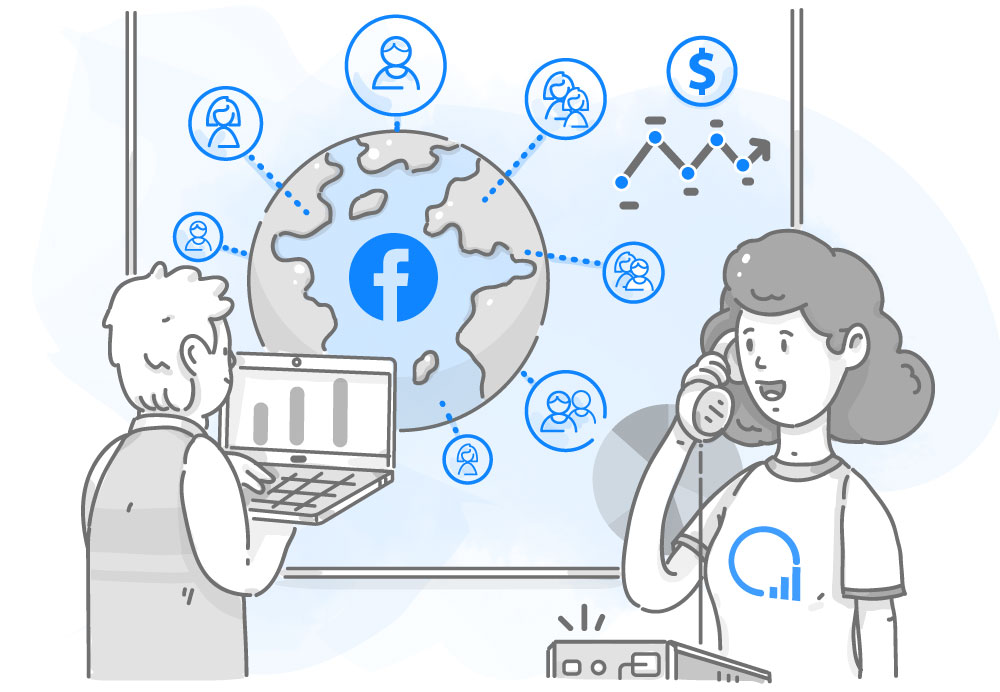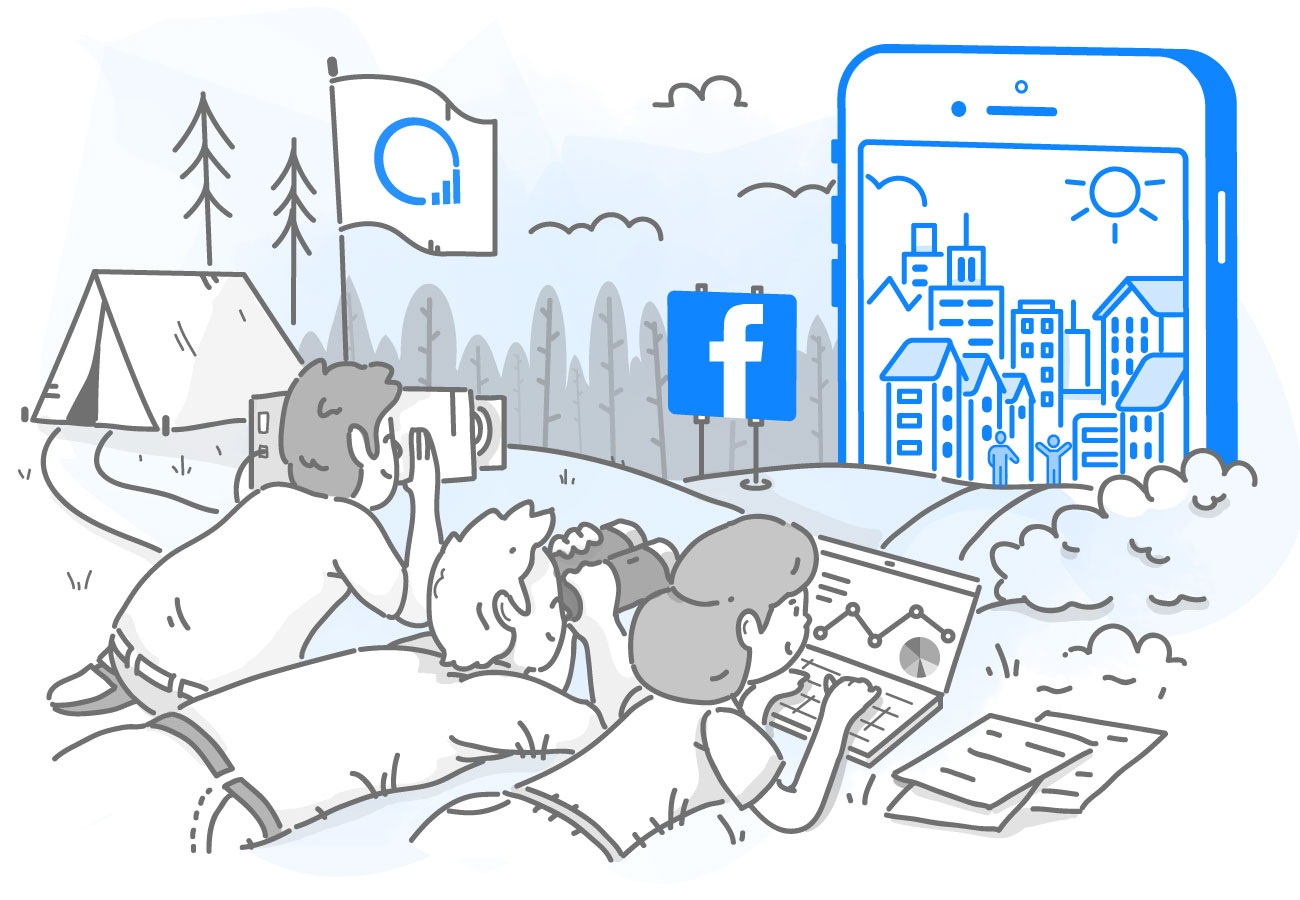 Why Advertise with Facebook?
While other social media channels have grown incredibly popular in recent years, Facebook is still the largest and most powerful social media advertising platform in the world – it still boasts well over 2 billion monthly active users.
Facebook allows you to specifically target your ads to the people who are most likely to want your product or service. If you target the right audience, Facebook ads are much more effective than other high-funnel marketing channels simply because of their specificity.
5 Big Benefits to Advertising with Facebook:
Real brand exposure on a global scale
Large mobile audience
Lower marketing expenses
Highly specific audience targeting leads to more conversions
Detailed analytics and reports
Facebook is a dynamic, constantly evolving advertising landscape. Making the most out of it requires experience, patience, and dedication – and that's where Jumper Media comes in! We're here to help you navigate even the most confusing aspects of social media.
Give us a call at (858) 263-7058 to set up a consultation or learn more about our services.
Make sure your Facebook video & photo ads create the impact they deserve!
Do Facebook ads really work?
Yes! However, it's important to make sure the right goals are in place and that you're measuring the right things. Facebook has some of the most highly targeted, lowest cost-per-click advertising available – you just have to know how to utilize it. Facebook ads do work differently for different industries, and it takes testing, patience, and even more testing to get it right; which is where the social media team ads at Jumper Media comes in!
What are the different Facebook ad types?
There are quite a few different ways to advertise on Facebook, depending on what you'd like to promote. These ad formats include:
Domain ads (link to your website, blog post, etc.)
Video Ads
Photo Ads
Carousel ads (multiple photos)
Lead generation ads
Offer Ads
Dynamic ads (a way to show single or multi-product ads to people who have visited your website)
Post engagement ads
Boosted page/page likes ads
The type of ad you choose depends on your objective for the ad, your target audience, and what you'd like to promote – whether it's a new product launch, a video, or a blog post to increase traffic to your website. We'll sit down with you and help you figure out which type of ad will work best for your budget and needs.
What is Facebook retargeting?
Retargeting means targeting people who have already engaged with you in some way. They may have watched a video in a different ad, visited your website, or visited a specific page on your website – it's up to you to set up the logic that decides who gets targeted in your Facebook Custom Audiences.
How much does Facebook advertising cost?
There is no defined maximum or minimum budget for Facebook advertising. Like Instagram, it will cost as much as you're willing to invest. While many people can spend as little as $5 or $10 to get decent engagement/traffic, if you're low on time and budget and nervous about spending money on ads before they're effective, we can test ad campaigns for $15-$25/day and allow it to run for 3-5 days. This will give us enough data to see how your audience is truly responding to the ad; if it's effective, we can go ahead and raise the ad budget. We always tweak our ads during those first few days to be sure we're working with solid (and cost-effective) ads.
How long do you run Facebook ads?
We run ad campaigns as long as they're still converting or performing at the rate we want. Sometimes, ads can run for weeks and still be effective; other times, an ad will run effectively for just a few days. This is why our team constantly monitors, analyzes, and tests – if we see the performance start to get worse over a period of days and doesn't bounce back, we'll switch tactics. It can be as simple as adding a new image or running a different test.
What are the benefits of Facebook advertising?
Facebook users make up nearly 70% of adults who use the Internet, resulting in an unsurpassed advertising opportunity for businesses. And while simply posting on your Facebook page is still a great way to market your business, Facebook's nearly constant algorithm changes can have a big impact on how many people are seeing your organic posts. There are several benefits to using paid Facebook ads, including:
Real brand exposure on a global scale
Large mobile audience
Lower marketing expenses
It's one of the most cost-effective ways to advertise
Highly specific audience targeting
You can target by age, location, interests, etc.
Higher conversion rate than other social channels
Detailed analytics and reports
Is organic Facebook reach really dead?
For the most part, the answer is yes. Once upon a time, you could somewhat reliably reach new potential customers by posting great content for free on Facebook. Unfortunately, those days have slowly come to an end over the last few years, and the reach of organic posts has declined dramatically – last year, one study measured the decline as 40% in 5 months. That said, Facebook pages are still a great tool for updating and communicating with your most loyal customers who follow your pages, announcing upcoming product launches, and generating buzz for special events.
Visit our Portfolio to see more of our work, or take a look at the rest of our Services pages to find out more about what we do.