From 67% of companies using video in 2017, to 87% of companies using videos as a core social media marketing strategy in 2019, the digital world has well and truly embraced video. 
And it's obvious why – consumers love video content.
According to a 2018 survey, 54% of consumers say they prefer to see video from a brand or business they support over other types of content. And by 2021, Cisco predicts that video will make up 82% of all consumer traffic.
Source
So what does 2020 have in store for this macro-trend?  Keep reading to find out…
Buzzfeed's $3 million Video Success Story
When Buzzfeed's one-minute Tasty videos came out, they racked up an unbelievable 10 million impressions within 24 hours for most of the videos. In 2017 alone, they had a whopping 65 billion video views. 
As Clare King, Tasty's Head Chef, says, '"Cheese pulls and gooey chocolate are so satisfying to watch, and those frames almost make you gasp out loud because they look so good." And I wholeheartedly agree with Ms. King. 
Buzzfeed is earning a truck-load of money through their video platforms on social media – in the first quarter of 2018, BuzzFeed generated about $500,000 from Facebook video; in Q4 2018, that had increased to $3 million. No small feat.
An Unintentional, But Very Informative Instagram Experiment
Videos work better on all social platforms. And it's not just me saying that, a report by Mention states that videos on Instagram receive 2.1x more comments than image posts on average and  38% higher overall engagement rate. 
Sean ORourke's unintentional experiment also proves that videos trump static images on Instagram. One day he uploaded a cute picture of his dog and got only 200 or so likes. Not a good day for him.
Then he decided to publish a short video that his camera accidentally recorded while he was taking the original picture. His video got over 20,000 likes and exceptional engagement. Currently, it has around 70,000 views. A pretty good day for him.
This experiment also shows that powerhouses like Buzzfeed are not the only ones yielding results through social video content – everyone is.
Long story short – on social media people prefer watching videos over static content and that's why you should focus more on creating epic video content in 2020. And if you need further convincing, then remember, 'Businesses that use video grow 49% faster than those that don't.' 
Effective Video Marketing Strategy + Quality Video Content = Buzzfeedesque Success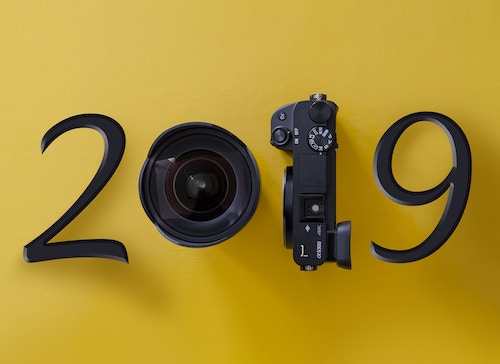 source
You've decided to incorporate videos in your 2019 social media marketing plan. Excellent decision. 
Now how do you do it?  Let's get started!
Crystal Clear Video Marketing Goals
By creating a goals-driven video marketing strategy. Creating content without a set strategy is like shooting in the dark; you might hit the target once, but you'll never know how to do it again. 
An effective video marketing strategy needs a clear vision and effective campaign goals. 
Why do you want to create social videos? 
Do you want to reach out to a wider audience base – get more followers, increase brand awareness? 

Or do you want to increase engagement on your profile? After all, videos get 2.1x more comments than image posts on Instagram, so it's a great goal to have. 

Or, do you want more conversions? Turn cold Facebook leads into warm ones? Sell your products\services? Direct your social audience to your website?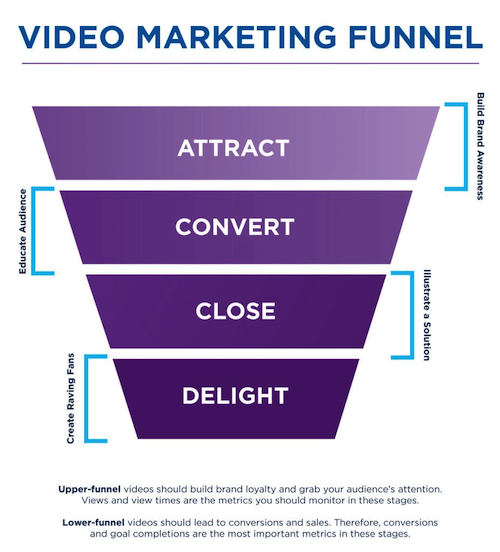 Videos for each of these goals will be different, so you have to be crystal clear what your video marketing goal is.
Six Different Types of Videos
Once you have your video marketing goals in place, you need to decide which social platforms you want to use and what kind of videos you'd like to create. 
A sneaky little tip: Make a list of your competitors and brands in the same niche that are using video really well. Dissect their videos and their marketing strategy – what kind of videos are they creating, how often are they uploading, which videos get the most engagement, and so on. Learn from them when starting out.  
Once you've started your video journey, here are all the different types of videos you can play around with. 
1) Live Videos

 
According to Tubular Insights, viewers spend 8X longer with live video. 
Live streaming is killing it in the social media world. Facebook Live videos produce 6 times as many interactions as traditional videos and they get 10 times more comments than regular videos.
And there's really no reason for you to not live stream. Just hop on to your laptop or phone and start streaming live with your audience. With Facebook live streaming, Instagram live streaming, YouTube live streaming, SnapChat, and so on, there is a plethora of avenues for you to explore this feature and interact with your audience in real-time. 
How to ace your live session?
"Make sure you've got a script, you know what points you're covering, in general how long you're going to be on, and how to wrap it up." 
Andrea Vahl, a social media consultant and strategist.
Brands have been finding creative ways to use live-streaming for promoting their brand. One of them is using it like a traditional television – airing a video series via live-streaming. 
Benefit, a makeup brand, broadcasts a video series live on a set date and time. Almost like a TV series, but better because the audience can pitch in and interact. 

Tough Mudder live-streamed their training program so that everyone who couldn't physically join, could at least digitally join in. 
They also give a shoutout to their SnapChat audience for some cross-promotion.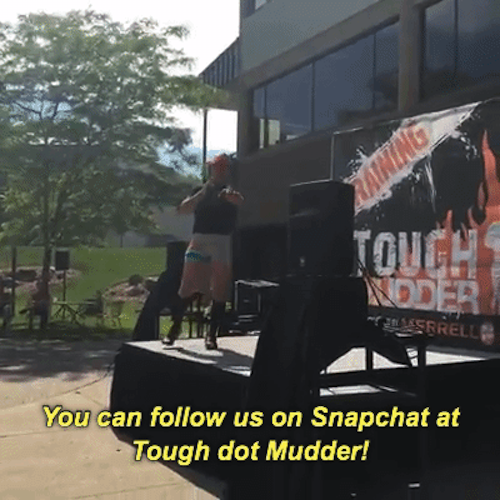 source
2) Short and Snappy Videos
You don't always need to create a long, super-informative, effort-taking video to get results on social media. Short and snappy video content like GIFs, boomerangs, time-lapse videos work great, too, especially on Instagram and Twitter. 
Warby Parker makes excellent short and simple (3 to 4 second long) videos.
TacoBell's also winning at the short and sweet game.
3) Informative Videos
When you're targeting consumers at the top and middle of your sales funnel – trying to increase brand awareness and educate consumers – informative videos are a must. Videos that teach the audience something related to your products\services like short tutorials or DIY videos. These kinds of videos do incredibly well on all social media platforms. 
Sephora uploads a lot of simple but interesting skin-care, hair-care, and makeup tutorials to promote their products. 
You can also make use of user-generated video content to add some variety to your feed. 
4) Q and A
As competition increases with each passing day, brands need to position themselves as niche and industry experts to get an edge over rivals. You need to show your consumers that you're on top of all the latest trends in the industry and they can trust you with their eyes closed. One of the best ways to do that is by hosting Q and As. 
Here's Huda Beauty teaching you how to do that.
You can host Q and As with industry experts, influencers, or even conduct one yourself. Live Streaming Q and As is an excellent way to increase audience engagement. You can even do a series of short FAQ videos on social media answering some common consumer questions. 
5)  Product Videos
71% of consumers think video explains products better.
57% are less surprised by products with videos.
58% of shoppers think companies with product videos can be trusted.
Product videos can easily make or break your brand. 
Just think about it. Would you buy a car without taking a test ride in it, without knowing how the steering wheel feels under your hands, or without testing its countless features? Chances are no. 
Similarly, your consumers will never be satisfied with product images – they need a little something more to make it easier for them to press the 'Buy Now' button. And that something is a product video. 
Product videos don't have to be boring. You can create,
Product Demo Videos
New Product Reveals
Behind the Scenes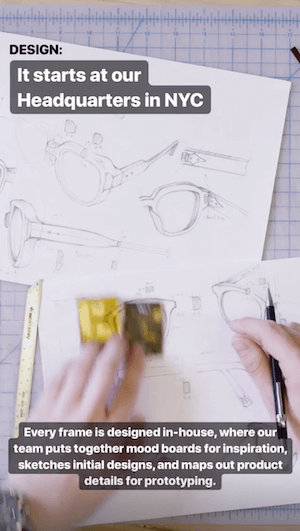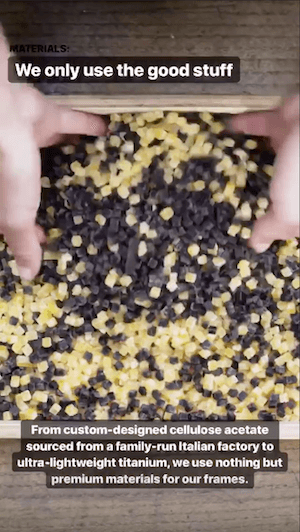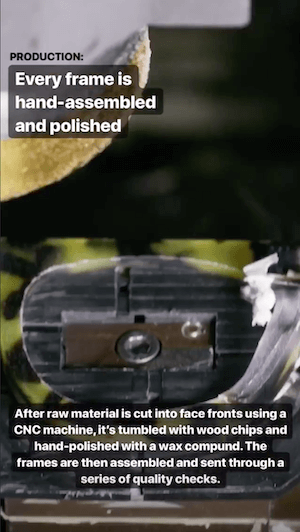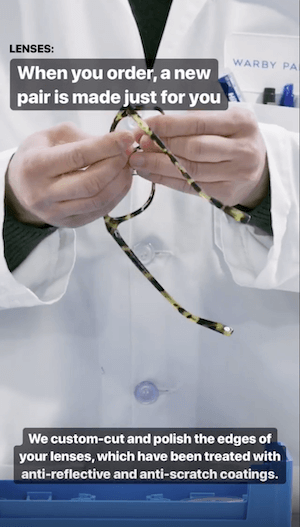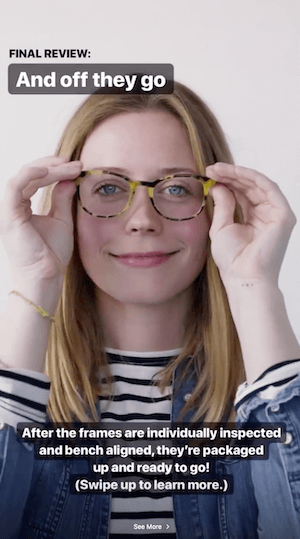 source
A Micro Look at the Product's Features
People Using Your Products – Even if it's a Storytelling Video
Or in Anthropolgie's case, a simple video showing how different dresses look on different body types. 
6) Video Ads
According to a study by Wave.Video, '92% of video creators make videos for Facebook, 54% said that ads on this platform get the most engagement, and 82% claimed that they create Facebook ads more than any other platform-based ads'.

source
So while experimenting with paid social advertising, use videos.
Creating Quality Video Content
You've created a thorough video marketing strategy and you're pumped to start creating videos.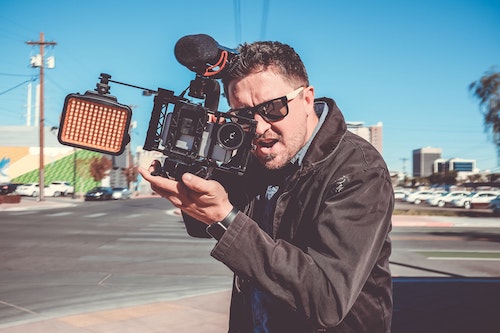 source
Here are a few tips to help you out. 
Clarity Over Fancy Visuals
'Many video marketers forget that clarity is king. Clarity is more important than humor, high production value, or a great concept. If your concept, comedy, or production confuses your customer, you're sunk. If your message comes across clearly, your customer can make an informed decision.'
Daniel Harmon, co-founder and chief creative officer at Harmon Brothers
Incorporate Call-to-Actions in Your Videos 
 A report from Socialbakers revealed that "native Facebook videos get more reach than any other type of post," around 135% increase in reach when a video is posted instead of a photo. 
Once you've reached all those people and people are engaging with your video, how do you capitalize on that? 
By adding a clear, simple CTA – call to action. You can add a CTA in the captions, in the video itself as a text overlay, or a voice-over. Something as simple as 'Hit the like button and share this video' works great, too. 
Just don't miss this chance to convert engaged viewers into warm leads.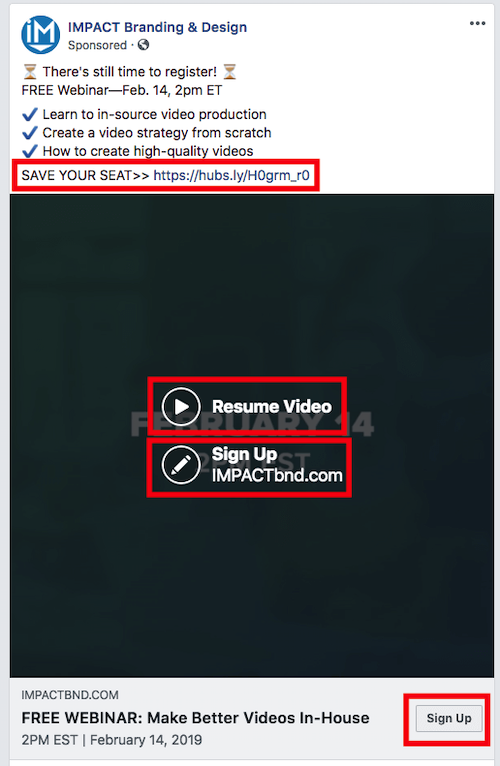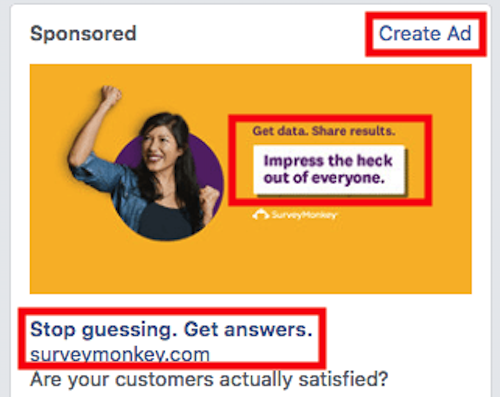 source
Customer-Centric Videos 
According to research, using features, functions, and business outcomes to target an audience typically results in a 21% increase in perceived brand benefits. In contrast, marketing that focuses on social and emotional benefits is said to result in a boost of 42%.
Create videos that focus on social and emotional benefits for the audience. Instead of talking about what your product\service does, talk about what it does for the customer  – how does it benefit and help the customer. Make your videos all about them. 
A few ways you can do that is by, 
Teaching Them
Create content that teaches them how to do something. 
If you're a realtor, teach your audience do's and don'ts of buying a house, or renting a property.  

If you're in the interiors business, educate your audience about the latest wall color trends, or how to furnish a small, tight space. 

If you're in the skin-care, hair-care, make-up industry, create tutorials or give your audience a 101 on basic skincare. 
Entertaining Them 
How many times have you tagged a friend on a funny video? Funny videos always have the potential to go viral. So try to find ways you can create humorous video content. 
Evoking Emotion  
Make your audience sob, guffaw, or smile in nostalgia. Use the power of storytelling to evoke emotions in them and make them feel something.
2020 and Beyond – Where Are We Headed?
We're headed towards a digital world that will be completely dominated by video. Consumers are demanding more and more videos, social platforms are introducing new video features every day, marketers are quadrupling their video marketing budgets with each passing year – all of this only goes to show that in 2020 and beyond, the digital world is going to be completely dominated by video.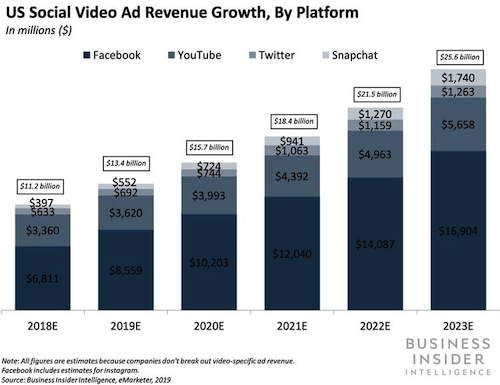 Going forward, 
You won't put up a picture of a cute dog –

you'll put up a boomerang of a cute dog.

 

You won't take a picture of the crowd in your physical store shopping during sales  –

you'll make a time-lapse video. 

When a customer compliments your customer service, you won't type 'Thank you' –

you'll attach a Thank You GIF. 
Have you started creating social videos for your brand?