This is a guest post by Danielle Canstello. Danielle is part of the content marketing team at Pyramid Analytics, who provide enterprise-level analytics and business intelligence solutions. In her spare time, she writes around the web to spread her knowledge of marketing, business intelligence, and analytics industries.
---
When it comes to Facebook and Instagram ads, everything is complicated.
Even after you've decided what to advertise and to whom, there are so many styles and formats, placements, the list goes on and on. Should you opt for desktop and mobile? Place your ad in the tried and true newsfeed, or take a chance on IG Stories — and then…
Once you've made decisions on all that, you've got to make sure your creative — i.e. your images & videos, have the right dimensions to match your chosen ad placements. And then the platform changes, and you need to relearn everything again.
Ain't nobody got time for that!
Have no fear; we're here to help. We made this article just for you. So you'll have one place to go to answer every question conceivable about image sizes, specs, and dimensions for every Facebook and Instagram ad type.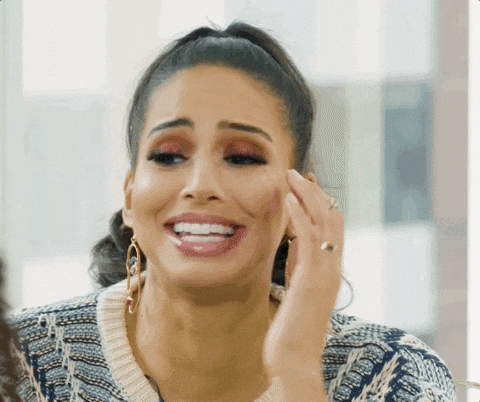 We'll explore the formats for different Facebook & Instagram ad placements so you can find the best strategy for you, making the most of your advertising budget.
If you've ever wondered:
What size are Facebook ads?
How much text can a Facebook ad have?
What are the dimensions for a Facebook mobile newsfeed ad image?
Are the specs different for Instagram ads?
What is the maximum file size for a FB or IG video ad?
Can I use an image with copy for a FB ad?
Can I put a logo in a FB ad image?
Then you've come to the right place, my friend.
Eight Ad Placement Options on Facebook and Instagram + The Best Specs, Sizes, Dimensions for Each
According to Facebook, more than 2.2 billion people use their platform every month, and 1.6 billion people worldwide are connected to a small business on the social media mega-platform.
That makes advertising on Facebook a compelling investment. You can create ads for your business that are as simple or as sophisticated as you wish. Tracking is built right in with performance reports.
All you need to establish are the objectives for your campaign, along with your target audience and your budget.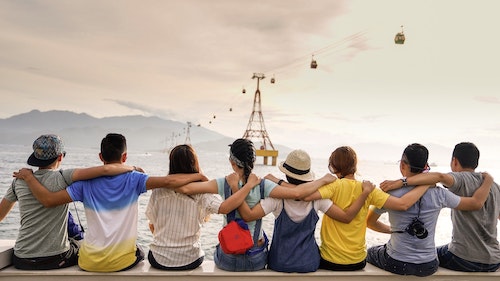 Source
Then, each of your ads will have two components: the format (what it looks like) and the placement (where it is displayed).
Conveniently, Facebook's "family" status with Instagram allows you to select multiple ad types and choose placement on both platforms. You can add Instagram ads to your Facebook campaign, allowing you to reach even more viewers across two of the most popular social media channels.
This can result in a lot of eyes on your ad — after all, 1 in 5 minutes spent on mobile is using Instagram or Facebook.
To add Instagram to a Facebook ad campaign, check the "Instagram" box when choosing your Placement in either Ads Manager or Power Editor.
Choosing the right format or formats for your ad campaigns helps you accomplish those goals and objectives.
Let's dive into exploring the pros, cons, and parameters of each ad type.
1) Photo or Image Ads
A great photo or powerful image is an ideal way to grab the attention of potential customers and drive traffic to your site. It's also an easy basis for an ad, because it can be created right from your Facebook page. You simply publish and boost a post containing an image.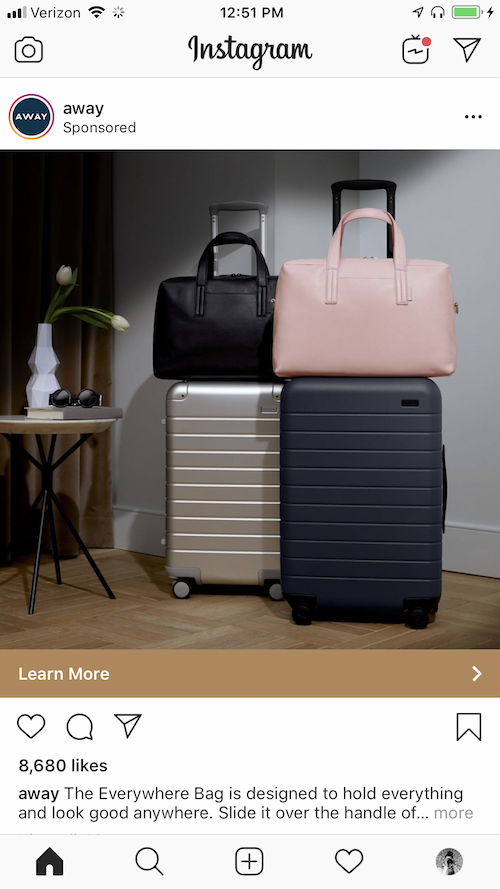 Images are also great for promoting a specific product. If you decide to run several ad sets in a single campaign, using different images, give the pictures a consistent theme to tie them together visually.
SPECS & IMAGE SIZES FOR FACEBOOK AND INSTAGRAM FEED ADS

2) Video Ads
The popularity of videos just continues to rise. Particularly with the rapid increase in smartphone usage, and therefore the quality of photo and video capacity, people are communicating more than ever with videos.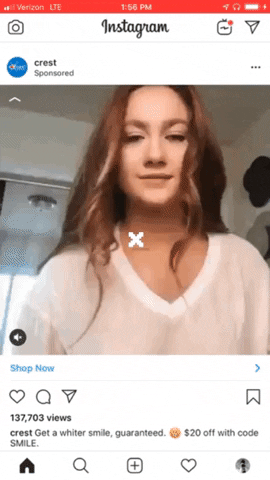 You can create ads with short videos to watch on the go or longer videos that your audience will sit back and enjoy. There is a multitude of options for you, including long in-stream video and several short-format choices, including GIFs.
Whichever you choose, make sure you capture attention immediately at the start of the video — and have a clear message.
SPECS & IMAGE SIZES FOR FACEBOOK & INSTAGRAM VIDEO ADS

3) Collection Ads
The Collection format can be created using images or videos. It has a primary image or video and four smaller images below in a grid-like layout.
Source
Potential customers who click on a collection ad will browse seamlessly through a fast-loading visual, without leaving Facebook or Instagram.
& IMAGE SIZES FOR FACEBOOK & INSTAGRAM PRODUCT COLLECTION ADS

4) Carousel Ads
The photo or video carousel allows you to showcase up to 10 images or clips within a single ad. Each will have its own link.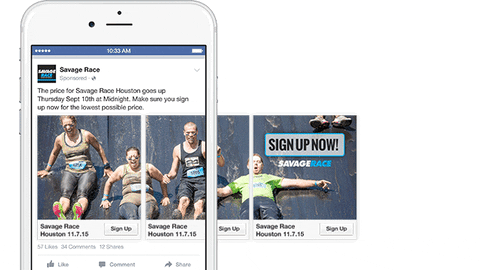 This format allows you to highlight different products, giving you have a bit more creative space within the ad. You can also showcase details about one product or tell a story about your entire brand throughout each carousel link.
& IMAGE SIZES FOR FACEBOOK & INSTAGRAM PHOTO CAROUSEL ADS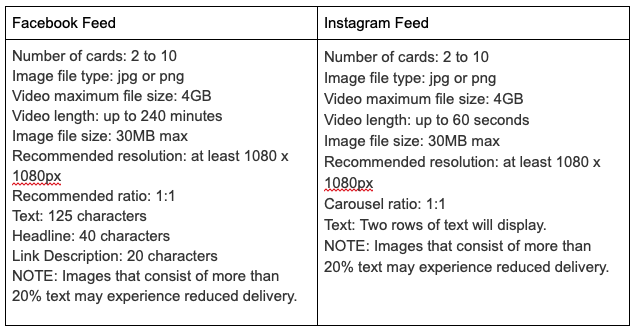 ---
Jumper Media's content creation services help your company or small business stay relevant in today's social, digital world.
---
5) Slideshow Ads
This format gives you a video-type ad with motion, sound and text, but the slides are quick and easy to make. They also load quickly, which makes them ideal for any connection speed. You can build them from your page, on a desktop or even on your phone.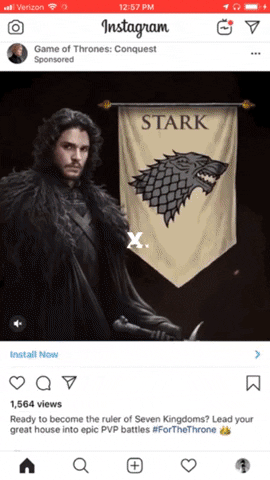 When making a slideshow, you can access free stock images, video editing tools, and a variety of music. You can use these to walk people through the steps of any Call to Action, and they're great if you want your ad to target areas with slower connection speeds, because they use 5 times less data than videos.
SPECS & IMAGE SIZES FOR FACEBOOK & INSTAGRAM SLIDESHOW ADS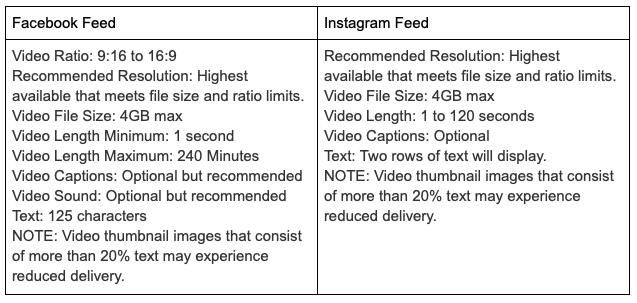 6) Instant Experience Ads
This format used to be called Canvas, and it allows you to use most of the other formats, including single image, video, carousel, slideshow and collection, to create a full-screen experience that opens after someone interacts with your ad on a mobile device.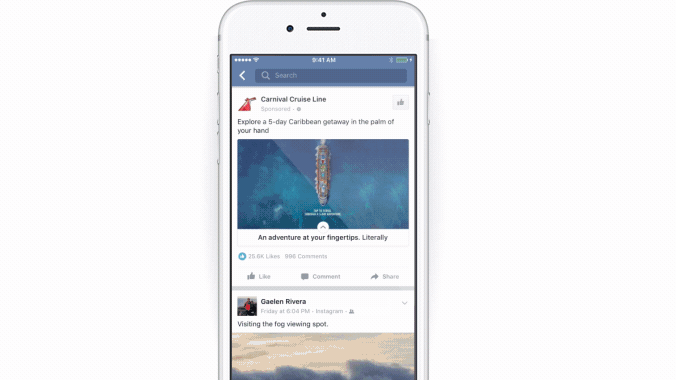 Once it's created, anyone can open it. You can also link two or more instant experiences, allowing your audience to discover more of your content.
SPECS & IMAGE SIZES FOR FACEBOOK & INSTAGRAM INSTANT EXPERIENCE ADS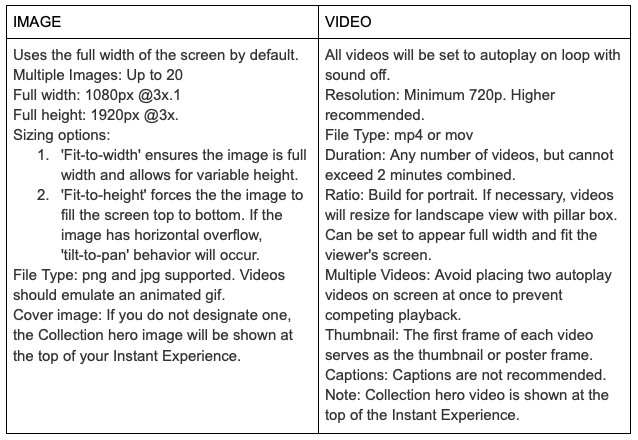 7) Lead Generation Ads
These ads are particularly useful for mobile users, making a "Contact Us" or order form simple and easy. Basically, you're making it easy for people to complete a form and hear more from your business.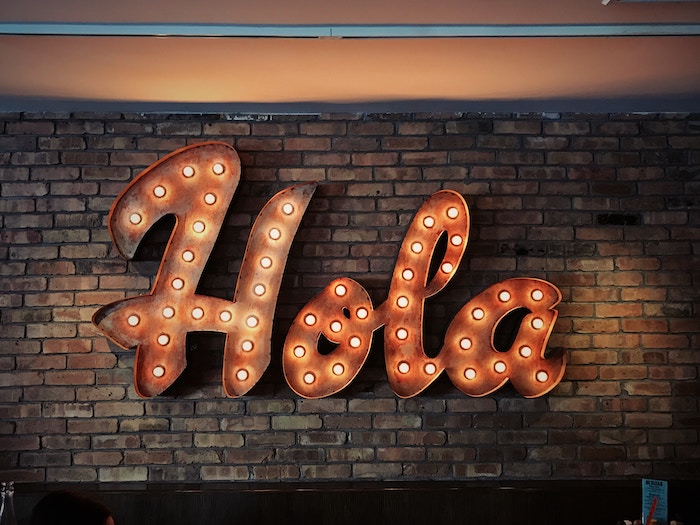 Source
People click on your image, video, or carousel ad and your form pops up, pre-populated with their Facebook contact information and ready to be sent to you.
8) Offer Ads
This format allows you to offer a discount or promotion and can help you connect with existing customers or develop new ones.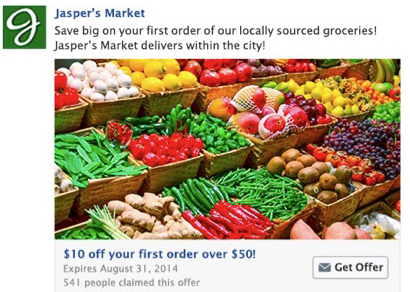 Source
Offer ads are easily created and customized. They're also accessible on mobile so people can have the offer with them anywhere they go, meaning they're effective for online stores or bricks-and-mortar stores.
You can even set up reminders so that once customers claim your offer, they will be notified when the deal is nearing its expiration date.
Making Your FB Advertising Choices
We've given you a basic-but-complete overview of 8 advertising formats that you can evaluate and experiment with on Facebook and Instagram. Try building a few different kinds of ads that seem applicable, and experiment a little before assuming what will get your audience's attention.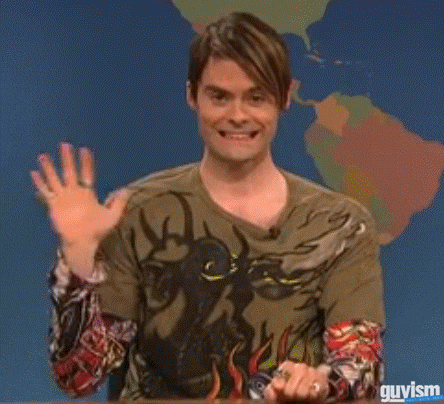 Depending on your industry, your objectives, your target audience, and your budget, one or more of these formats will help optimize your Facebook and Instagram ads. They will reach more customers and potential customers, and increase traffic and profits for your business.
Have you found an image size that works best for your Facebook & Instagram ads?