Product Demo & Launch Video Production Services
Marketing a physical product requires a very specific approach to marketing.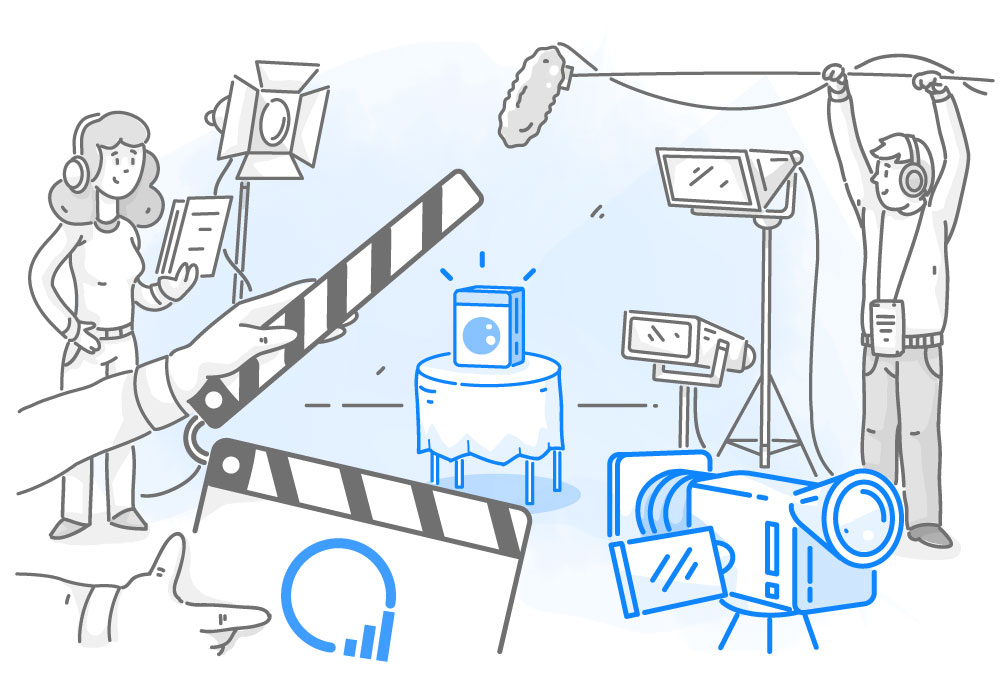 Asking your customers to purchase something means they have to believe in you and your product, and typically that can only be achieved through 100% transparency, authenticity, and credibility – and what better way to showcase that than through visual storytelling?
At Jumper Media, our product demo videos are specifically designed to target your product or service niche and gain their trust to encourage conversions; whether you're selling a new workout machine or a pair of sunglasses. We're dedicated to producing high-quality, professional product demo videos for every type of product, business, and brand in San Diego; from large-scale companies to small businesses. We are passionate about the brands we produce video content for, and we want to tell your company's story!
It takes work to showcase products in a meaningful and impactful way. That's why from the very beginning, our team of videographers will work with you to completely understand everything about your product so that we can tell its story. The end result? A dynamic snapshot of your product that's both authentic, informative, and captivating – and 100% you.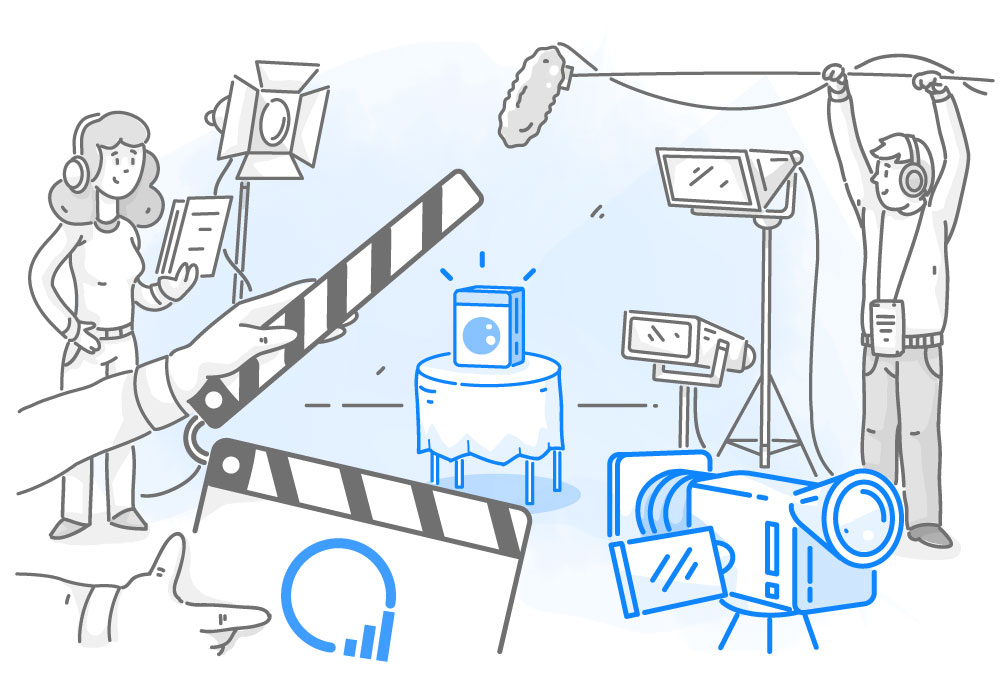 The Product Demo Video Production Process

1. Brainstorming & Pre-production
To start things off, you'll meet with our team in San Diego to discuss your vision and goals for the video. We'll work with you to create a script, or a basic outline of the scenes, setup, and narration of your product video. Certain videos (such as testimonial videos) only require a list of interview questions, while others need to focus more on the visual part of the product.
We'll also determine the location and setting during this stage. You can either ship the product directly to us and we'll scout a location that we feel would be the best fit, or we can come to your place of business and film there.

2. Production
Once the schedule and shot list are prepared, everything is set up for a successful video production. Our team will set up or arrive with all of the equipment necessary to get great footage for your project.
We have experience with both large and small productions, so you can be completely confident that everything will go smoothly.

3. Post-production
Once we have the footage needed for your video, we'll send it over to our editing department. They'll add in text overlays, music and sound, and edit and color correct the raw footage to create the perfect video to advertise your product.
We'll send you a rough cut to review, and you'll be able to provide feedback and request changes. After we complete the revisions, we will deliver the finished product in any format you'd like.
Once the video is complete, our social media gurus will advertise it on Social Media Platforms like Facebook and Instagram. This will ensure that your video gets more traction and creates awareness of your brand on a global scale.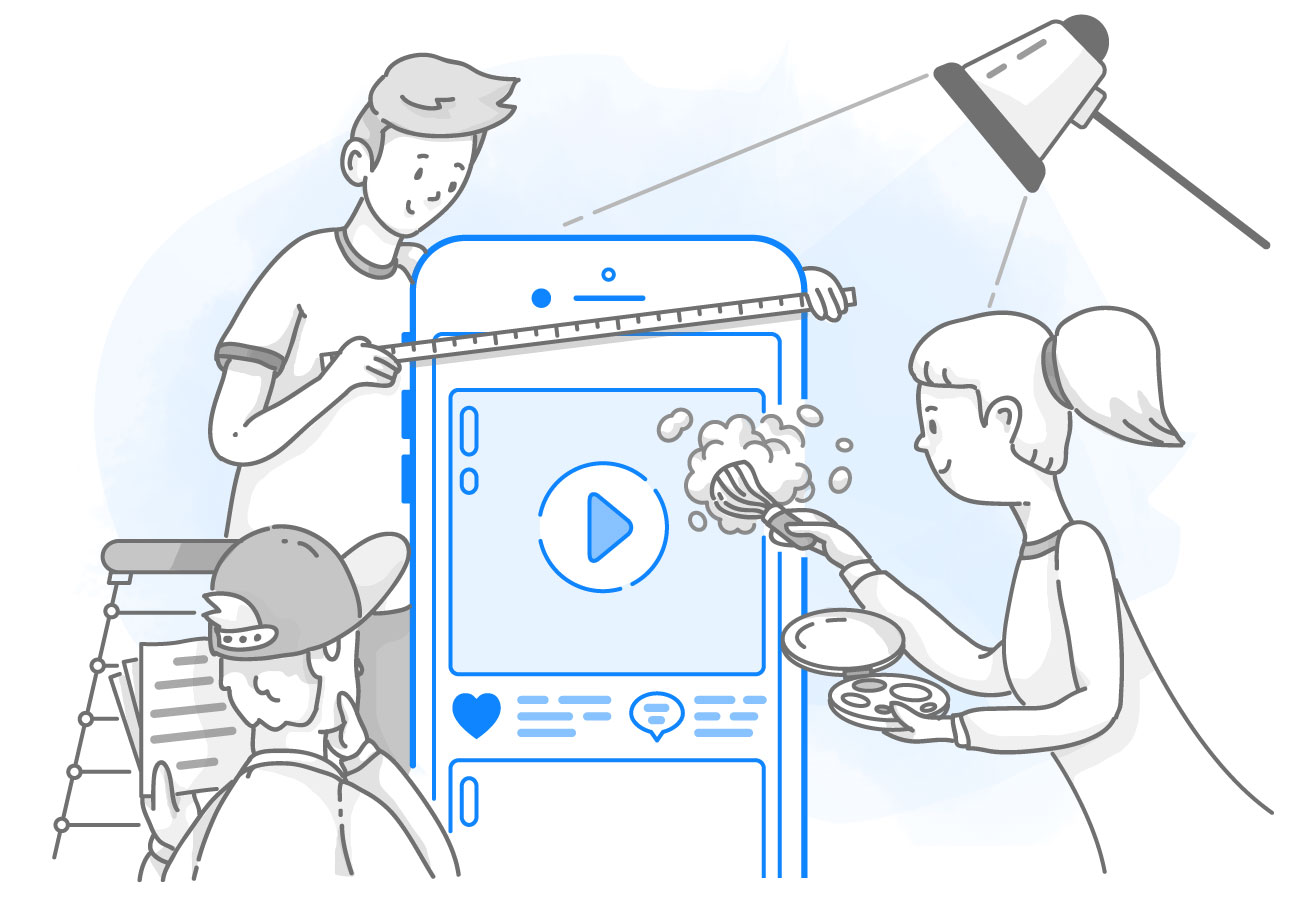 Why Product Demo Videos?
Product videos are an invaluable resource for E-commerce businesses. A high quality, professional video will:
Increase your online visibility in search engines and social media
Engage with potential customers on a level that photos and text won't
Provide dynamic and engaging content for your website, email marketing, and direct sales efforts
Increase conversions on your website's product page
Create a personal connection with your viewer
Deliver clear and information about your product in an engaging and professional way
Ready to take your product or brand to the next level with awesome video?
Schedule a call online with Jumper Media or call (858) 263-7058. We are located in Pacific Beach, San Diego.
Our Product Demo Video Portfolio