Ever since Instagram "copied" Snapchat and introduced Instagram Stories, I've been wondering:
Are all the social media sites starting to look like each other?
It doesn't matter if you use Snapchat or Instagram, Stories are definitely "a thing."But as a business, what should you do?
Are stories worth the effort? Which platform should you focus on?
Read on to find out.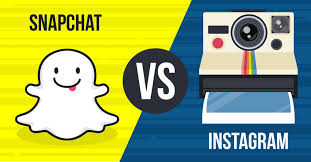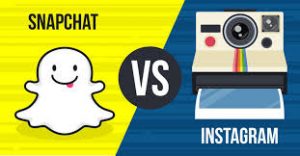 4 Reasons Snapchat and Instagram Are Good For Businesses
1. Reach a Younger Audience
Snapchat
18- 24 year olds are loyal Snapchat users and if this is your target audience, then you definitely want to take advantage of Snapchat.
Effectively reach out to this younger audience with Snapchat as users tend to have a higher retention rate than with Instagram stories.
Instagram
On Instagram's side, 55% of users are between the ages of 18-29 according to a Pew research study. according to that same Pew study, 43% of Instagram users are over the age of 30 and that demographic is growing fast.
2. Give Your Audience a Behind-the-Scenes Look
Snapchat
Humanize your brand by giving your audience a sneak peek of what it's really like to work at your company.
Snap your employees during work hours, at company retreats, show how your product is made, and anything else that gives you audience a behind-the-scenes look at your company.
Instagram
Same as Snapchat – Give your audience a sneak-peek that there are more behind the scenes things you can show off with Instagram Stories than just "what it's like to work at the company".
In addition to that companies can show off how the quote on quote "sausage is made" whether that's literal sausage at a restaurant, or just what goes into whatever product they sell. Event/Wedding companies can go behind the scenes of putting on the event, Instagram models can show what goes into a photo shoot, etc.
3. Real One-on-one Engagement With Your Audience
Snapchat
Snapchat gives businesses the power to send direct, one-on-one snaps to their Snapchat friends.
This is a real advantage for businesses as they can have real one-on-one engagement with their followers.
For example, send friends a personal thank-you snap for purchasing your product.
Instagram
Instagram offers the same features as Snapchat where businesses can send direct. one-on-one videos to their followers.
4. Partner With Influencers
Snapchat
Take advantage of the symbiotic relationships influencers have with businesses on Snapchat.
Reach out to the right people who will capture the right audience for your business. In return, send them over some free swag.
Instagram
Same as Snapchat, partner with relevant influencers to reach a whole new audience.
Ask an influencer to 'take over' your Instagram story for the day.  
Similarities Between Snapchat and Instagram Stories
The purpose of using stories for your business, on both platforms, is to retain your audience's attention through the continuous sharing of content.       
Snapchat and Instagram Stories:  
Share photos or 10 second videos for 24 hours before disappearing completely 

Allow users to doodle on the photo or video

Allow users to choose from a dozens of filters

Users can go live for friends and followers

Stories appear in circular thumbnails for friends or followers to tap to view

Allow users to send their story exclusively to friends or add it publicly to their story

Allow users to skip forwards or backwards through the story

Are only seen by friends if the account is set to private.

*Public accounts can be seen by anyone

    
Differences Between Snapchat and Instagram Stories
Now for the juicy stuff.

What are the differences between Snapchat and Instagram stories?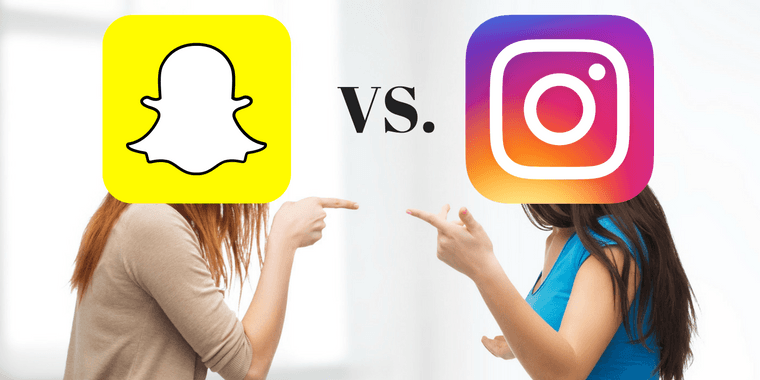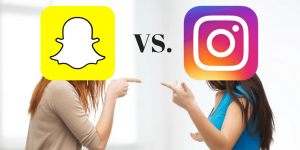 1. Statistics
Instagram Statistics
600 million

monthly active users

Facebook is Instagram's parent company.

The largest age demographic on Instagram is

18-29

years old at 55% followed by

30-49

year old at 28%.

People spend an average of

21

minutes on the app per day

Number of daily photos shared on the app per day has declined between

2013 and 2015

Valued at

$35

billion
Snapchat Statistics
2. Features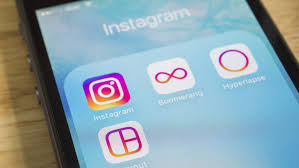 Instagram Features
Fast-forward or backwards: The user taps the right of the screen to move forwards through the story and the left of the screen to move backwards.
View a different story: To view a previous story, the user swipes right. To view a new story, the users swipes left.
Adding saved photos: Instagram only lets you add photos from your gallery taken in the last 24 hours.
Linking: Instagram allows you to link other Instagrammers, your website, blog, or any other relevant pages, within a story.
Live: Users can go live on Instagram where followers can see a live recording of the Instagrammer. Viewers of the live video can like and comment so that the Instagrammer can answer questions or comments.
Filters and Video Options: To add a filter the user simply has to swipe across the screen.

Masquerade: Facebook recently purchased the Masquerade app where Instagram users can add playful filters over their face while using the front-camera. Although this feature is currently only available while using Facebook, it is predicted that this technology will be available on Instagram in the future.
Boomerang: Users can create videos that bounce back and forth like a boomerang.
Snapchat Features
Fast-forward or backwards: To fast forward through a story, the user taps the right of the screen. However, to replay a story the user must exit the story and re-enter it to watch it in full sequence.
View a different story:

To view a new story the user swipes left. However, to view a previous story the user must exit the story and re-enter it through the dashboard.

Adding saved photos:

Snapchat lets you add any photo from your gallery to your snap.

Live Feed:

Snapchat allows users to contribute to a live story based on location.

Filter and Video Options:

To add a filter to a photo or video the user simply has to swipe left.
Types of filters
Geo-Mapping: Users can show their friends where they are in the world or which event they're attending with the geo-filter option.
What's unique about this feature is that anyone can create their own custom Geofilter.
There are two types of customizable geofilters:
Personal:

This filter does not contain a businesses brand, logo or mark nor does it promote any business or brand.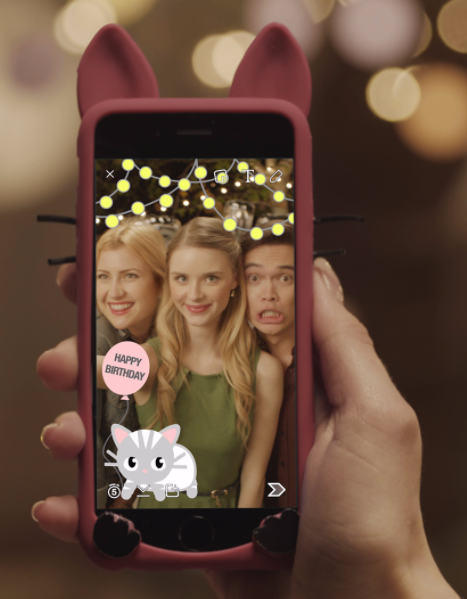 Business:

This filter promotes a business or brand.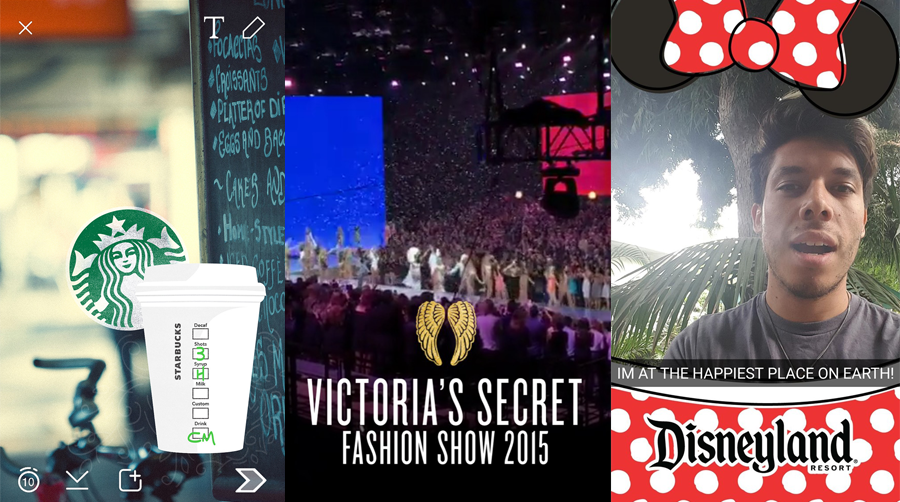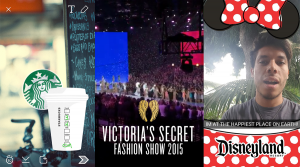 The custom filters cannot contain any phone numbers, emails, photographs of people, or URLs.
The filter can be active for up to 30 days
Depending on a business's budget, the user can be between 20 thousand and 5 million square feet of the location or event to use the filter. .
That brings me to cost – The cost of the filter depends on how large of a range the creator of the filter would like. However, on average, the cost is about $5 per 20 thousand square feet.  
Face-Mapping: Snapchat uses 3-D face-detection technology that lays the filter over the user's face. The filter can then move in sync with the user.
Motion Filters: Users can create videos in slow, fast, and reverse-motion.
Case Study: Nike Uses Both Instagram and Snapchat Stories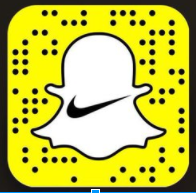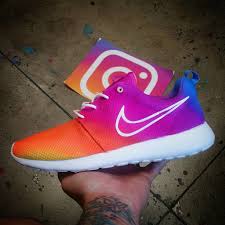 Instagram
Nike took advantage of Instagram stories on its first and generated over 800,000 views in 24 hours with their story.
Snapchat
Nike had previously been using Snapchat stories and their most popular one to date generated 66,000 views.
So, Which One is Better for Business?
The Argument for Instagram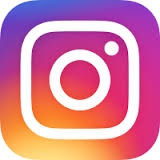 Many companies may not see the point in using Snapchat as they are already familiar with how to use Instagram.
With over 600 million monthly active users, Instagram wins in terms of reach. Snapchat only has 301 million monthly active users.
Instagram makes finding friends much easier than Snapchat. It has access to the Facebook friends list which, as we all know, runs far and wide since Facebook has been around since 2004 and is used by people of all ages.
       Why is this good for business? Your business can reach relevant Instagram users or influencers so that you can follow or like their photos.
Instagram allows users to link back to other Instagrammers, websites, blogs, or any other relevant pages within the story.
       Why is this good for business? Tagging your website can help to increase traffic and drive conversions or tagging an influencer in your Instagram story will encourage them to tag your business in their story.
Instagram has more companies where their sole purpose is to help businesses grow their instagram following. Snapchat doesn't have anything like this.
       Why is this good for business? You can use companies like Jumper Media to take care of all your Instagram needs so that you can focus your energy on other efforts.
Although both Instagram and Snapchat have drawing capabilities, Instagrams feature is conveniently aligned at the bottom of the screen (whereas Snapchat has a color slider) and also gives users pen options such as pen, marker, or neon.
        Why is this good for business? A business can get creative with their Instagram stories.
The Argument for Snapchat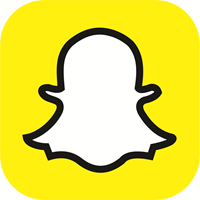 According to a study done by Wishbone, 35,000 voters were asked if they preferred Snapchat or Instagram. The results were that 63% voted for Snapchat without hesitation.
Wishbone also determined that despite the similarities between the apps, 75% of voters will not delete their Snapchat.
Snapchat has a young and loyal following that Instagram may not be able to compete with.
       Why is this good for business? If your target audience is teens, then Snapchat is a sure way to reach them.
Snapchat allows users to contribute to live events based on location.
       Why is this good for business? Allowing users to participate in your business' events is great for customer engagement.
With the ability to choose from temperature, time and speed filters or lay a hilarious, motion-sensing filter over a snap, Snapchat takes the crown when it comes to filters.
        Why is this good for business? Business can really get creative and funny  with Snapchat's filter that are constantly being updated.
The Bottom Line
The bottom line is that as a business, you have to decide which platform is best for your needs.
Who is your target audience?

What message do you want to  convey to your audience?

Is your brand funny and creative or more serious?
In a study published by Business Insider, they found that reach is higher on Instagram in terms of number of people who have viewed the story, largely in part to Facebook's help. However, Snapchat has higher overall retention rates.
Two more factors to consider are:
1) the audience that a business already has on Instagram and Snapchat, and
2) the company's own internal resources. Creating stories can be time consuming
If a business only has time to do one or the other, then they might want to choose the platform where they already have the greatest reach in terms of followers.
So you decide!