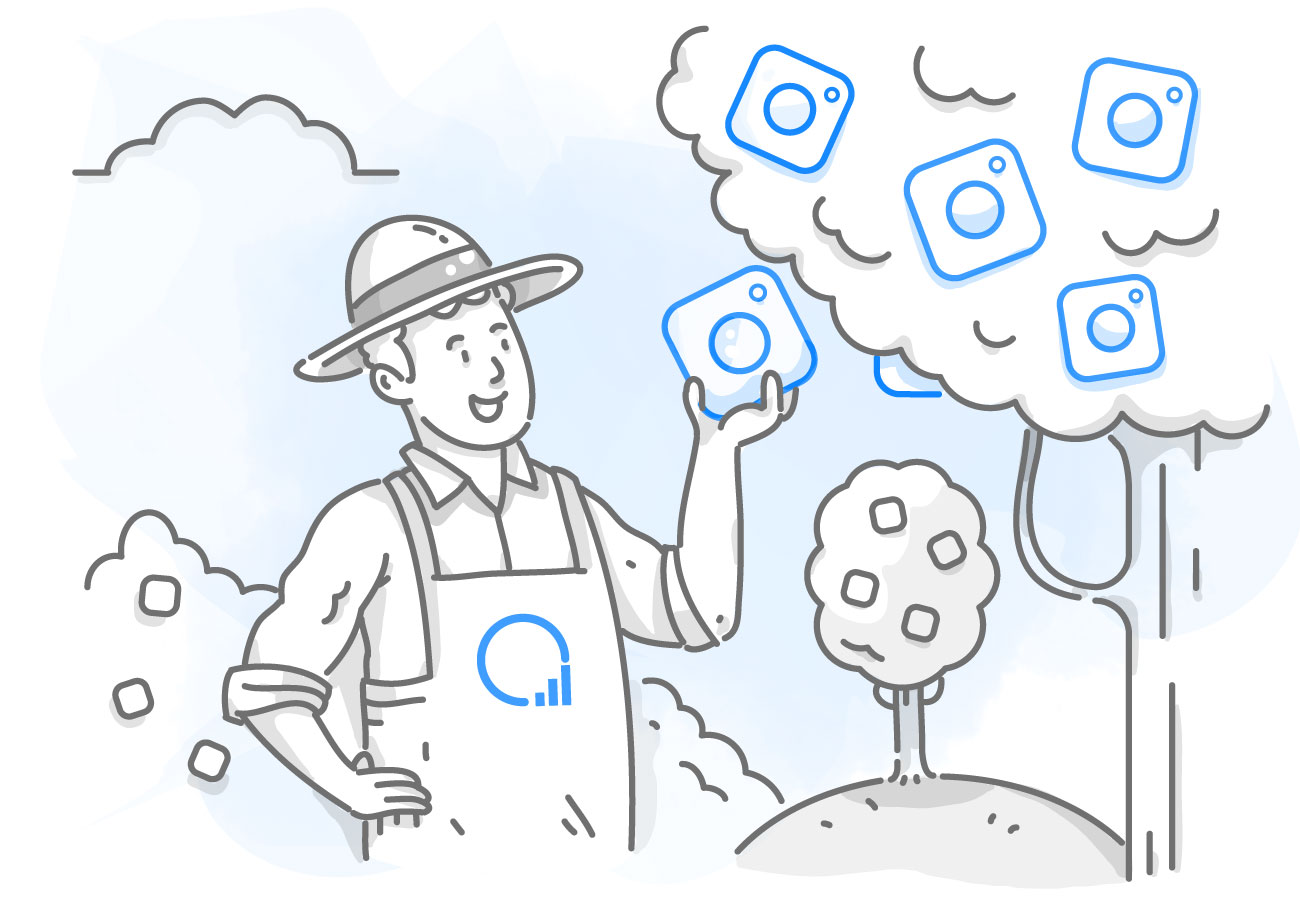 At Jumper Media, we know Instagram. We want to take your brand to the next level – organically, efficiently, and most importantly, authentically.
Instagram advertising is a dynamic, ever-changing and evolving platform that requires consistent analysis and management to ensure your campaigns are staying up-to-date.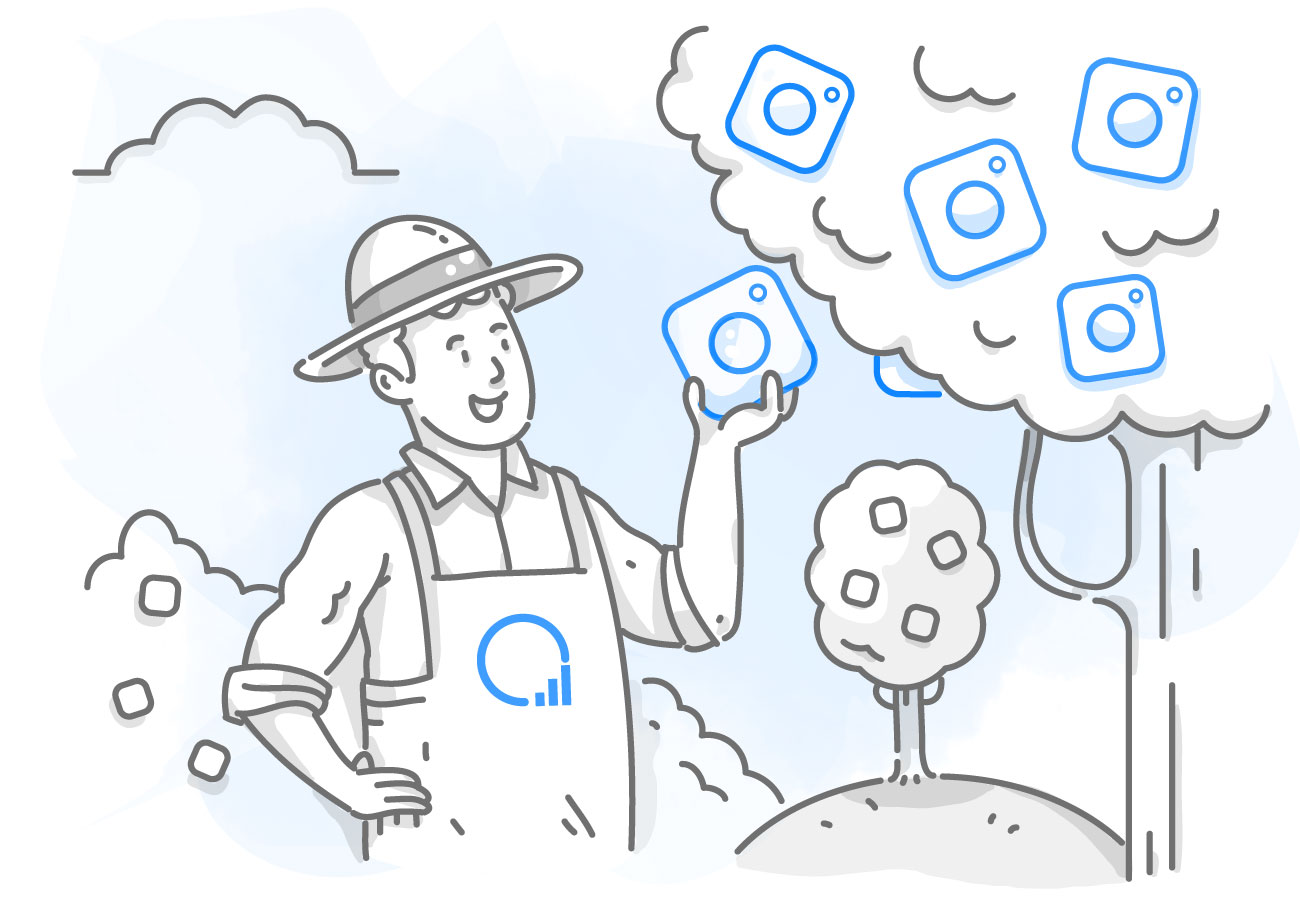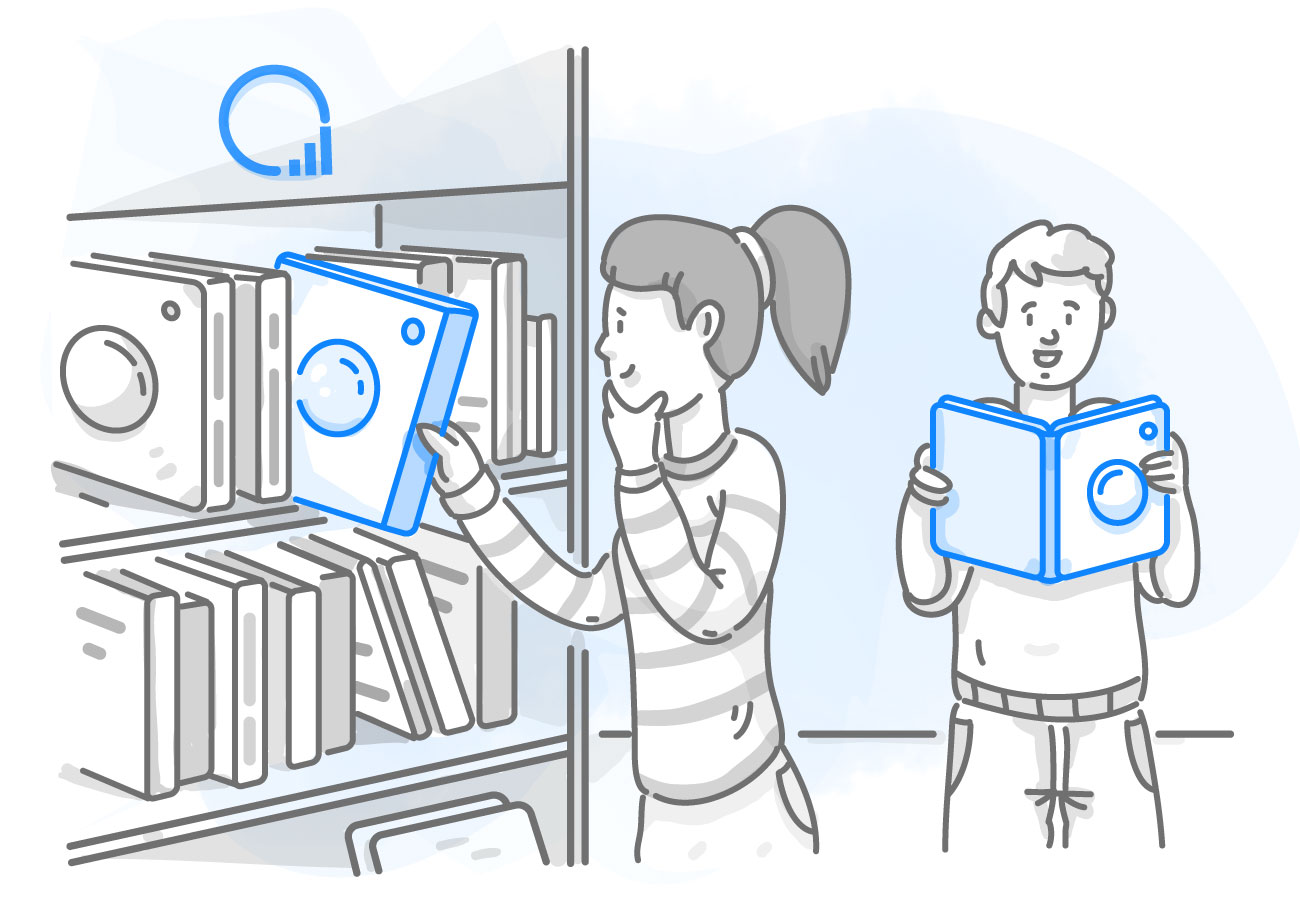 Branding through storytelling is one of the most effective ways to resonate with your customer base and get your message out there, and we're here to help.
Before humans invented the wheel, we told stories. Storytelling is one of our most fundamental communication methods, and Instagram - with its captivating photos and videos - is the perfect place to tell yours.
Today, Instagram is the #1 social media platform for people under 35, and it's where many of us share and discover new places to explore, things to do, and products to try. People are 10x more likely to engage with a brand on Instagram than they are on Facebook, and when people follow a brand, 72% are more likely to purchase that brand's product. You can't argue with those statistics.

Assess Your Needs
We start by assessing your content needs. We look at your company's Facebook page, current Instagram analytics, website, and that Dropbox full of images you've been meaning to organize. Most businesses don't know they already have plenty of content we can utilize to create great Instagram posts.
Our goal is to listen to your story, absorb it, and then frame it in a way that will really resonate with potential customers or clients on Instagram.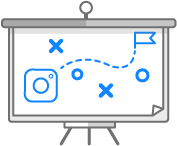 Develop a Strategy
Instagram marketing is all about strategy. Our San Diego based social media team will work with you to develop an Instagram strategy using the latest tactics to produce tangible results – actual products purchased, etc. Our team will then create a monthly content calendar packed with eye-catching, on-brand Instagram posts that will inspire people to take action.
Once that calendar is approved, we'll schedule the Instagram posts and make sure they get seen by the most relevant audience by optimizing the hashtags. If you're interested in Instagram Advertising, we'll put together a cohesive plan for that, too; because it's run through the Facebook Advertising platform, we're able to target your perfect audience and demographics to get the right kind of engagement and traffic.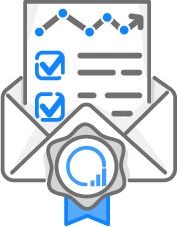 Deliver Results
Our end goal is to help each and every one of our clients grow their brand, communicate with their customers, reach and resonate with the right people, and ultimately, generate more revenue by increasing sales.
We also believe in complete transparency and want you to be involved every step of the way, which is why our San Diego team will provide you with monthly analytics and reporting. Doing so will help us (and you) evaluate past performance and help plan a future marketing strategy.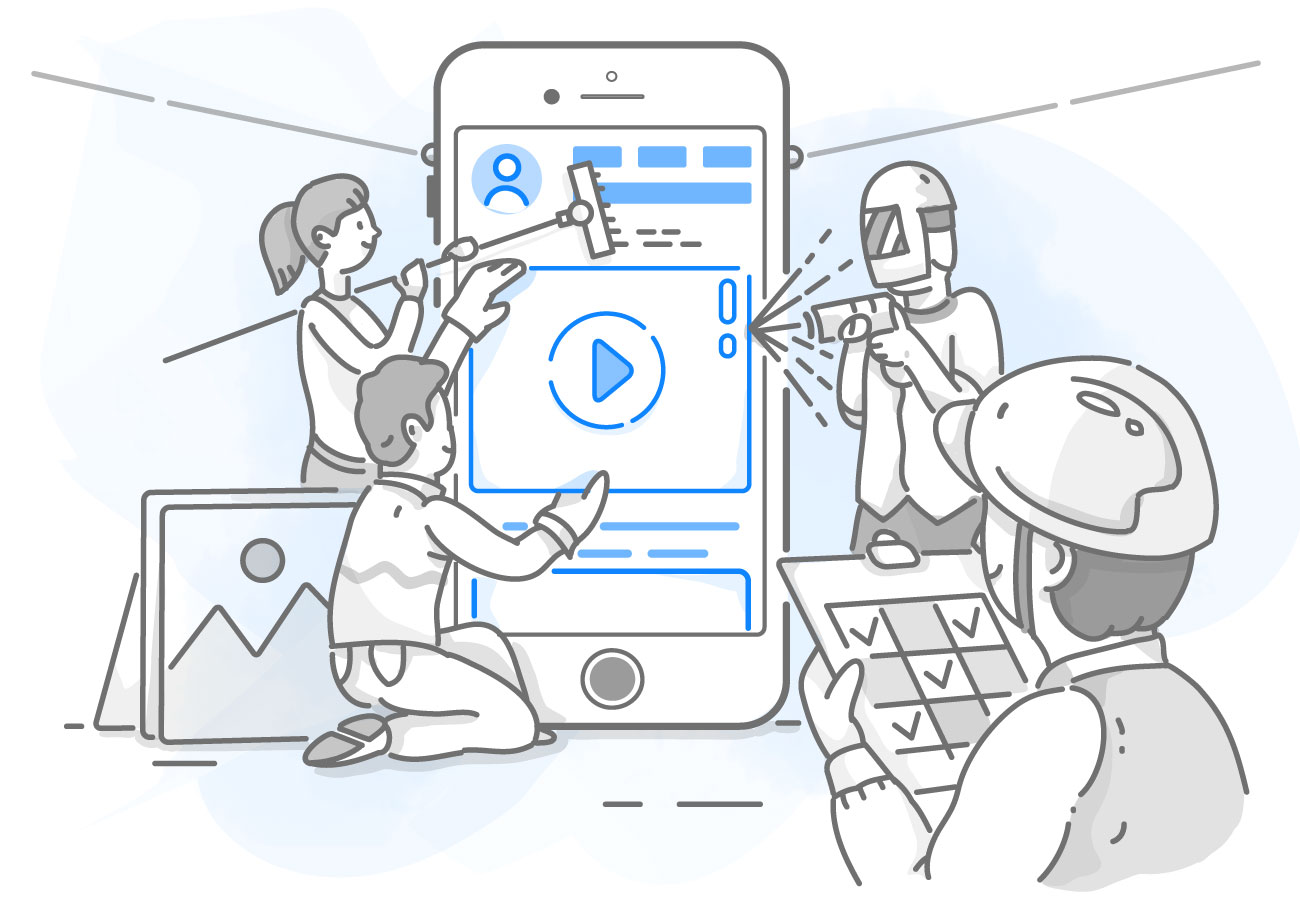 What You Get
Expert strategy & Instagram management: a team of Instagram gurus who are working to build your brand
Monthly Instagram content calendar: we'll put together a custom plan anchored by consistent posting. That's 20+ expertly-curated, on-brand Instagram posts per month (5+ per week).
Your time back: now you can get back to running your business instead of spending hundreds of hours figuring out what to post on Instagram!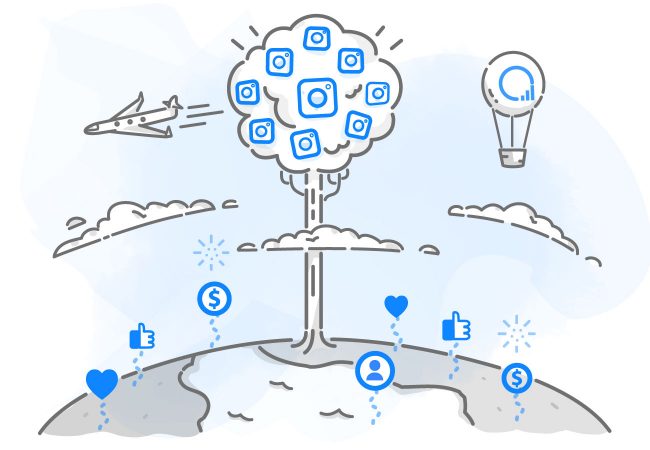 Instagram Growth
Our proven outreach methods guarantee your posts get seen by the right audience. We reach out to Instagram users in your target demographic, and you get more followers and increased engagement.
Our Instagram Gurus will work with you to customize a strategic growth plan based on your business goals and act as your go-to resource for up-to-date Instagram strategy and tactics. We introduce your brand to tens of thousands of people each month.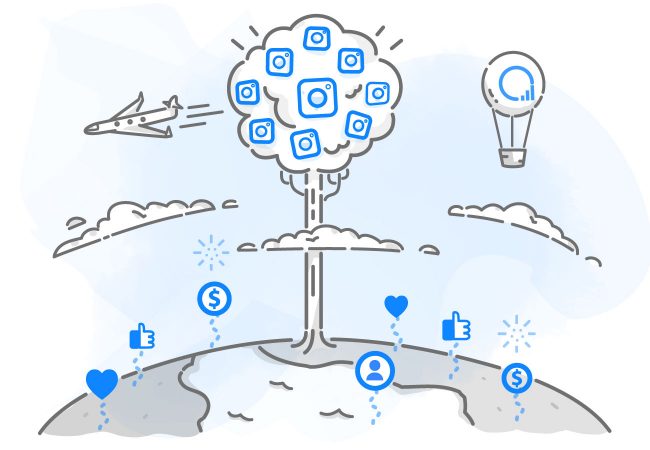 Our Instagram Strategy
Our team of San Diego social media experts will formulate a customized Instagram growth strategy for your business that: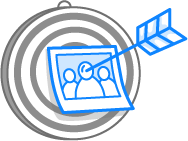 Targets the Right People
Diverse communities flourish on Instagram – from chefs and musicians to rock climbers and real estate agents. We take the time to find the communities that will be interested in your business and the people most likely to become your customers.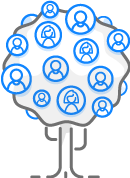 Grows a Massive Audience - Organically
Unlike other companies, our team grows your account the natural way; we'll never follow fake accounts or spam regular users with ads. Think of it this way: as your Instagram manager, we know how to attract users who are most likely to engage with you and your brand online.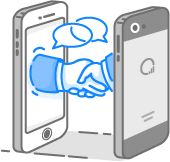 Engages in Meaningful Conversations
We connect you with Instagram users most relevant to your business and introduce them to your brand.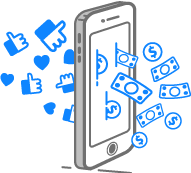 Converts Fans to Loyal Customers
On average it takes eight impressions before a consumer decides to buy your product or visit your shop. Once you've amassed a large follower base, we'll guide them along the path to purchasing with eye-catching photos and videos.
From advance growth strategy planning to hashtag optimization research, we know Instagram at Jumper Media. We want to take your brand to the next level – organically, efficiently, and most importantly, authentically. Give us a call at (858) 263-7058 to see how our San Diego team can help your business grow!
From advance growth strategy planning to hashtag optimization research, we know how to manage Instagram at Jumper Media.
We want to take your brand to the next level – organically, efficiently, and most importantly, authentically. Schedule a call with us to see how we can help your business grow!
What does Instagram management entail?
Our San Diego Instagram management services are multi-faceted! We create, design, and implement Instagram posts, videos, and ads to create a cohesive social media campaign for you. Our Instagram management services include:
Instagram account monitoring
Content creation
Audience growth
Instagram analytics reporting
Using our expert Instagram management services means you spend less time doing the legwork! You can expect to see higher quality content, more relevant followers, and more creativity on your Instagram to boost effective ROI-driven results.
Do you buy Instagram followers?
No – we never buy, or encourage our clients to buy, Instagram followers; in fact, it's one of the worst things you can do for your business! When you inflate your following with inactive "bot" accounts, your engagement plummets. Instagram users are savvy, and they'll usually notice something's up if you have 100,000 followers, but your posts only receive 50 likes. Once followers realize you're trying to dupe them into thinking you have more followers than you do, they're likely to move on and unfollow you altogether.
What type of Instagram management can I expect to see?
We'll utilize a number of different Instagram management techniques and Instagram tools, including:
Curating content for your Instagram
Content creation
Posting and captioning content
Scheduling Instagram posts
Instagram stories
Instagram ad management
Instagram analytics
How will you know what to post to my Instagram?
Our San Diego social media team researches, analyzes and obsesses over the latest and greatest Instagram trends and algorithms. Instagram is a unique social media channel with its own set of quirks, and we've researched every single one of them. It comes down to these five elements:
Engagement: number of likes, comments, video views, saves, shares via DM, etc.
Relevancy: the genres of content you like and interact with most.
Relationships: anyone you interact with most.
Timeliness: How recent the post is.
Content type: photos, gallery posts, and videos (which always do better)
We'll curate and post a relevant mix of photos, videos, and Instagram stories to your profile, then track all of your engagement and respond to it – whether that's comments, DMs, or replies to your Instagram Stories.
Can I (or you) see who unfollows me on Instagram?
We can obviously check this manually, but doing so is incredibly time-consuming and, to be honest, a waste of time. It's especially a nightmare on a platform like Instagram, where follower numbers fluctuate almost constantly.
You're much better off using a dedicated app for this, although Instagram has really cracked down hard on its API for privacy reasons. As a result, a lot of third-party Instagram unfollower apps are now limited in what they can and can't report, but there are a few tools that can still help you out. (Have more questions about Instagram unfollows? Check out our complete guide to the whole thing here).
What's the best Instagram unfollowers app?
There are hundreds of Instagram unfollow apps out there that will help you track who's been unfollowing you recently. Do a quick Google search, and you'll be inundated with options for apps that give you the chance to dig really deep into your following and pick out who's legit and who's not. Start by trying something like InstaFollow, which is a tool solely dedicated to helping you stay on top of your following; or Cleaner for Instagram, which has a ton of great reviews on the Apple App Store.
Is posting on Instagram right for my business?
While we can never fully guarantee that one social media channel is better for you than another until we get to know your business, research has shown that brands enjoy a number of distinct benefits and advantages on the network. Social media has been proven to directly influence purchase decisions, and if you can find the right mix of content, your audience will soak it up – and even buy from you – without the need for a hard push or sales pitch. And with the team at Jumper Media managing your Instagram, you'll be guaranteed posting frequency, relevance, and most importantly, authentic and engaging content that will really resonate with your target audience.