Content marketing works.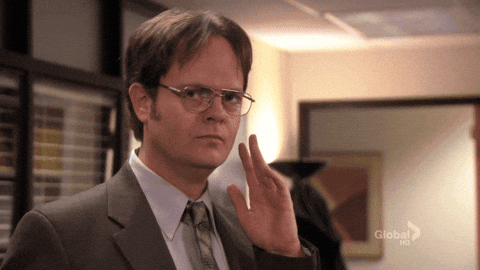 This digital marketing strategy is used by 90% of marketers, and small businesses attain 126% more lead growth with blogs than those without.
With 77% of internet users reading blogs, the potential for conversions makes content marketing an essential part of your marketing strategy.
Content marketing isn't a new concept. Despite the internet only being in existence since the 90s, content marketing has been around for 300 years.
Check out the history of content marketing in this really cool infographic by Content Marketing Institute. 
So, what does content marketing 2020 hold, and what trends should you be implementing into your brands' marketing strategy?
Let's take a look at content marketing trends for 2020.
Content Marketing Trends 2020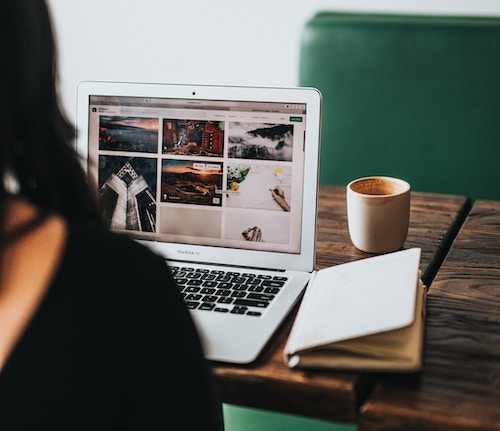 Source
Content trends for 2020 are more important than ever. Driving revenue and growth is still the #1 priority for most businesses, but while content marketing is effective, content marketing strategies in 2020 will no doubt alter due to changing trends.
What content trends should you be aware of?
Chatbots are the Future
2020 is the year of the chatbot. It's estimated that by 2020, 85% of consumer interactions will occur without a human agent.
Additionally, 35% of consumers wish to see companies using chatbots.
Connecting with a chatbot allows consumers to resolve queries quickly, and it would allow for 24-hour service, making connecting more convenient.
Chatbots have significant advantages over using an app: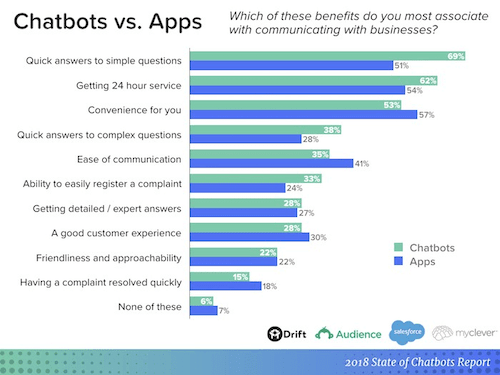 If you're considering your content marketing strategies in 2020, use chatbots to deliver quick content, such as answers to your brands' most popular queries and questions, transactional processes, and collecting feedback from customers.
Your chatbot could be used to direct consumers to content regarding their inquiries.
However, it's important that your chatbot can establish when human interaction is required. This will ensure that your customers are fully satisfied.
Changing SEO
SEO is constantly evolving. In 2020, you simply can't use a few keywords and expect your content to rank well in Google search. 
Voice search is the new big trend coming into play today. In 2020, voice search is predicted to account for 50% of all searches.
With more households purchasing Amazon Alexa and Google Home, voice searching won't necessarily come via a screen.
While Google will deliver an answer, meaning your conversions from voice search will be lower, it's still important to be prepared for voice search.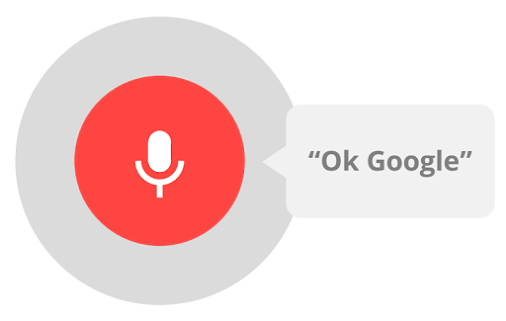 Source
First, voice search queries involve longer conversational words, and they're more likely to include questions.
When devising your content strategy, consider the questions people are asking which relate to your products/services and business. You can search Google Analytics to see what people are searching for.
Creating content around these questions will help to prepare you for voice search.
Additionally, voice search queries will likely be looking for local content. 'Near me' searches in Google have grown over 130%.
To take advantage of this trend, use keywords which include local landmarks, local phrases, and use 'near me' in your meta description, title tags, and internal links.
Content Clusters
Topics clusters, or long-form blog posts centered on one topic, are highly valuable in terms of SEO.
Demonstrating that you're providing high-quality information to your audience caters both to search engines and a loyal audience.
Content clusters are all based around one piece of pillar content: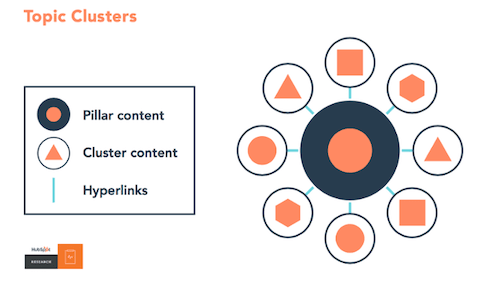 Source
Ultimately, a pillar content page is one, long-form piece of content which covers several individual subtopics on one main topic.
Each cluster content piece then covers an individual subtopic in further detail. You can link these within the pillar piece.
Essentially, you're looking to create the number one resource on the net for your topic. This will deliver excellent value to your audience and search engines.
Interactive Content
Interactive content is significantly effective for improved engagement and credibility. Additionally, it helps you to stand out from your competitors.
Interactive content which is personalized can seriously catapult your content in the next decade.
Create interactive content via Facebook or Instagram Stories, such as quizzes or polls: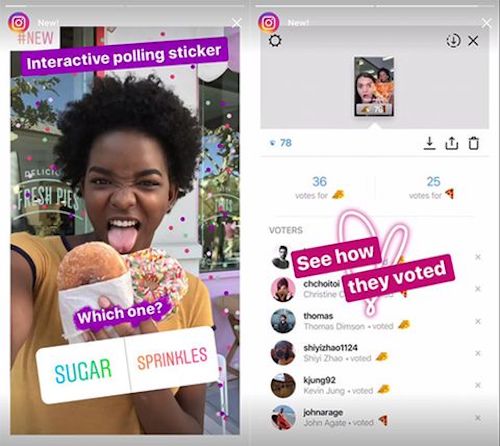 Source
If you're looking for something more advanced, hosting quizzes on your website can engage fans of your brand. For instance, this FC Barcelona quiz boasts over 63,000 interactions: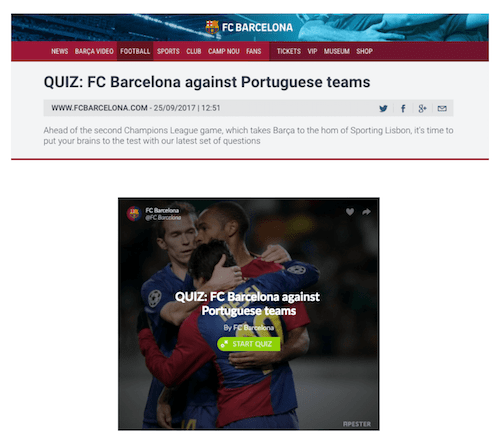 Source
Brand Collaboration
2020 is when brand collaboration becomes super popular.
Take this collaboration example between Apple and Hermes:

Source
It's not just fashion either. Spotify and Starbucks collaborated back in 2015: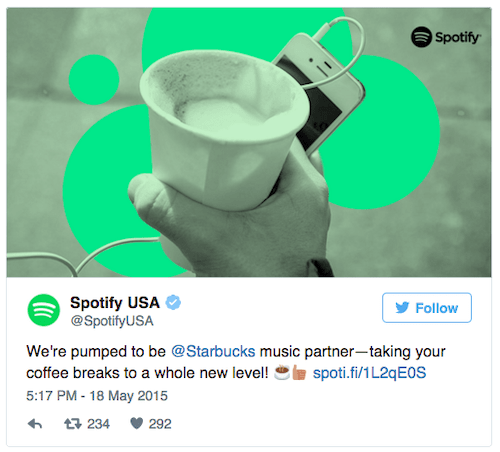 Source
You don't need to be a multi-million dollar business to collaborate with other brands.
Small businesses can work together on a joint podcast, guest blog post, collaborative research, YouTube Q&A video, social media takeover, and more.
It's best to work with brands that are a good fit for your business. Those who don't compete with your brand, but complement it in some way.
Brands that have awesome marketing superpowers will be the most successful collaborators as they can bring their skills and knowledge to the partnership.
Using Influencers
Influencer marketing is big business, but that doesn't mean you only need to work with them on social media.
Working with influencers on content for your own website or brand is the way forward in 2020.
Why does this work well? For a start, it can boost your credibility, and improve traffic to your website.
It's essential to choose influencers within your niche. For example, if you're a beauty brand, working with well-known beauty influencers can have a positive impact on your business.
Benefit Cosmetics regularly use influencers on their blog, with content forming video interviews, beauty looks, and more: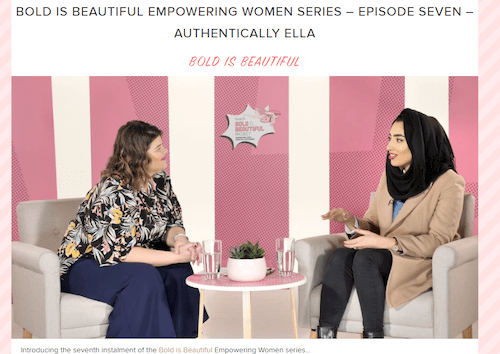 Source
---
The Influencer Outreach Playbook
DM and Email Templates from 16 Brands that do Instagram Marketing Better than You
Use our "Influencer Outreach Playbook" to copy the exact words and phrases that brands like Lyft, Ulta Beauty, and SodaStream use when they slide into an influencer's DMs.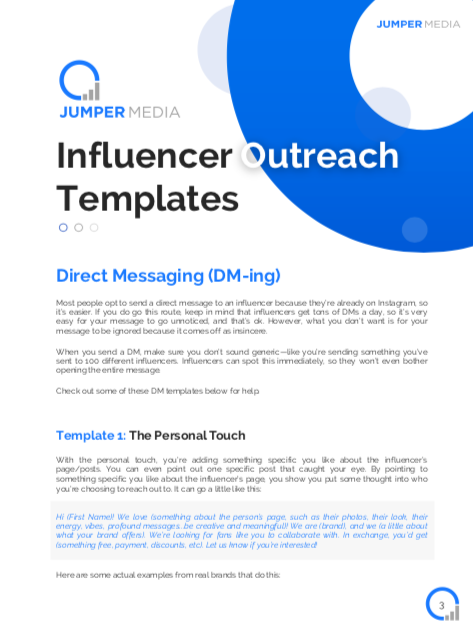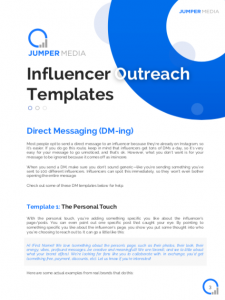 DOWNLOAD THE TEMPLATES FOR FREE
---
Multimedia Content
Multimedia content is a hot property. From video to podcasts, if you've not yet hopped onto the multimedia content trend, now is the time.
Try varying content and see which works best for your brand. You don't need to adopt every type of multimedia if it doesn't work for you.
Mixing up your content to include long-form articles and shorter pieces can work well. 
Remember, you don't need to create new content for every platform. Why not repurpose your long articles into short stories for social media?
It's important to create relevant content that serves your audience and goals.
Relevant Content
If you're thinking of adding click-bait style content to your marketing strategy, don't!
In 2020, relevant content prevails. 78% of consumers state that relevant content fuels their intent to purchase.
When you're creating a content strategy, make your content your own. Think outside the box and use your own ideas rather than being influenced by viral topics and headlines.
Consumers are smart. They're searching for content that provides solutions to their problems. If you can provide high-quality content that serves this purpose – and quickly – you're onto a winning strategy!
Brand Storytelling
Brand storytelling isn't simply talking about yourself. It involves going deep into your mission or brand vision. It's about the engagement you have with your customers and why you're serving them.
Focus on the story behind the brand, the struggles you faced, and how you overcame these adversities to deliver exceptional products or services to your clients.
This can work via your about page and branding, such as Soul Cycle: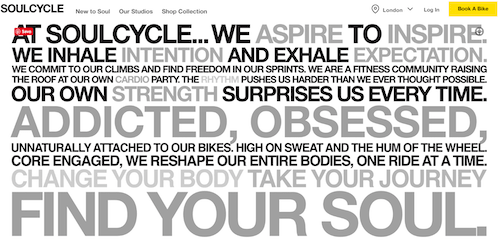 Source
You can also use brand storytelling via blog posts and social media. TOMS Shoes did this back in 2011 when they asked consumers to go a day without shoes.
The "One Day Without Shoes" campaign is now an annual event, showcasing how children in poorer countries require shoes for survival.
This charity campaign involves a pair of shoes being donated in return for a tagged image of bare feet on social media.
This marketing strategy evokes emotion and is a classic example of brand storytelling:
Source
Focused Strategy
You need a focused content marketing strategy in 2020 that aligns with your business goals.
63% of businesses don't have a content marketing strategy, so now is the perfect time to start an editorial calendar.
Source
One of the most important content writing trends for 2020 is to create valuable blog posts and multimedia content that are going to benefit your audience and solve their issues.
Content curation, repurposing content, and analyzing previous content results, need to be part of your wider strategy.
Once you begin to take these and other content marketing trends for 2020 onboard, you'll be able to devise a focused strategy for your business.
Content Marketing Isn't Easy
Content marketing for 2020 isn't an easy concept, but paying attention to trends and how to serve your audience will keep you at the front of the game.
Don't think of content marketing as one size fits all. Ultimately, what works for your business may not work for everyone else.
It's essential to know your brand goals, key KPI's, and content analytics before you start to focus on your content marketing strategy.
Remember to consider different types of multimedia content, influencers, brand partnerships, and technology, when contemplating your editorial calendar.
Ensuring that you're creating valuable content to serve your audience's pain points will enhance trust and brand engagement. Your audience will keep coming back for more when they know you're providing high-quality content that delivers solutions.
What trends will you be incorporating into your content marketing strategy for 2020?