Instagram Stories have blown up since they were introduced less than two years ago, during the summer of 2016. Today, more than 300 million accounts (of Instagram's 1 BILLION) are using Stories daily.
There hasn't always been a way to keep Stories around for more than 24 hours, though. Important content kept slipping through the cracks, never getting enough time to be viewed by everyone who would find it valuable.
Enter Highlights, a feature that lets you save Stories to your profile indefinitely. Brands and influencers, listen up because this is huge.
Before Highlights, it was hard to justify spending a lot of time to produce great Stories. Even top brands were churning out low-quality content – it was going to be gone forever after 24 hours.
Now, brands are happy and willing to invest more time and resources to create impressive Stories worthy of a permanent (or semi-permanent) slot on their bio.
In this blog post, we'll get you up-to-speed so you can start creating Highlights right away, and we'll give you 12 ideas for the type of Stories that deserve to be prominently featured.
Quick Overview of Instagram Stories Highlights
Highlights are custom groupings of Stories that are prominently featured on your profile – show up in a row on your bio page, underneath your bio. You can add several images, video clips or Stories to a single Highlight.
Whenever you create a new Highlight, it'll show up in the first position. On the bio screen, your five most recent Highlights will be shown. Scroll to see more. There's no limit to how many Highlights you can create.
Creating, Setting Up and Removing Instagram Stories Highlights
There are a few different ways to create Highlights. We'll quickly walk you through them so you can get straight to figuring out the type of content your audience will like best.
1. Double-check that you're auto-saving your Stories.
You want to save your Stories so that you still have them after the 24-hour window (at which point they disappear). This feature should already be turned on, but if you want to make sure, here's how:
View your profile and click the three dots in the upper right corner to access Options. Choose Story Settings under Account, then select Save to Archive under Saving.
Your Stories will be saved to your archive when they expire, and you can pull from your older Stories for your Highlights.
2. Create a Highlight on your bio page.
Underneath your bio, click the "New" plus sign in a circle. Choose any of your Stories to add them to your bio as a Highlight.

3. Create a Highlight from your Stories Archive.
Go to the Stories Archive, tap the three dots in the upper right corner, and then choose to Create Highlight. You can choose between your Stories Archive and your Posts Archive. If you choose the Stories Archive, they'll show up in a grid, and the most recent Stories will be at the bottom. You'll also see a date indicator on the first Story for each day, which will help you choose your Highlights. To watch a Story before Highlighting it, tap it.
4. Create a Highlight from a current Story.
Tap your bio pic, which will open up your current Stories. Tap the Highlight button on the bottom right, which will add the Story as a Highlight.
5. Choose the cover.
You can edit the cover of the Highlight if you'd like. If you select a video for the cover, the first frame of the video will be the cover. Some people, like Jamie Golden, co-host of The Popcast podcast, create an on-brand theme for their Highlight covers.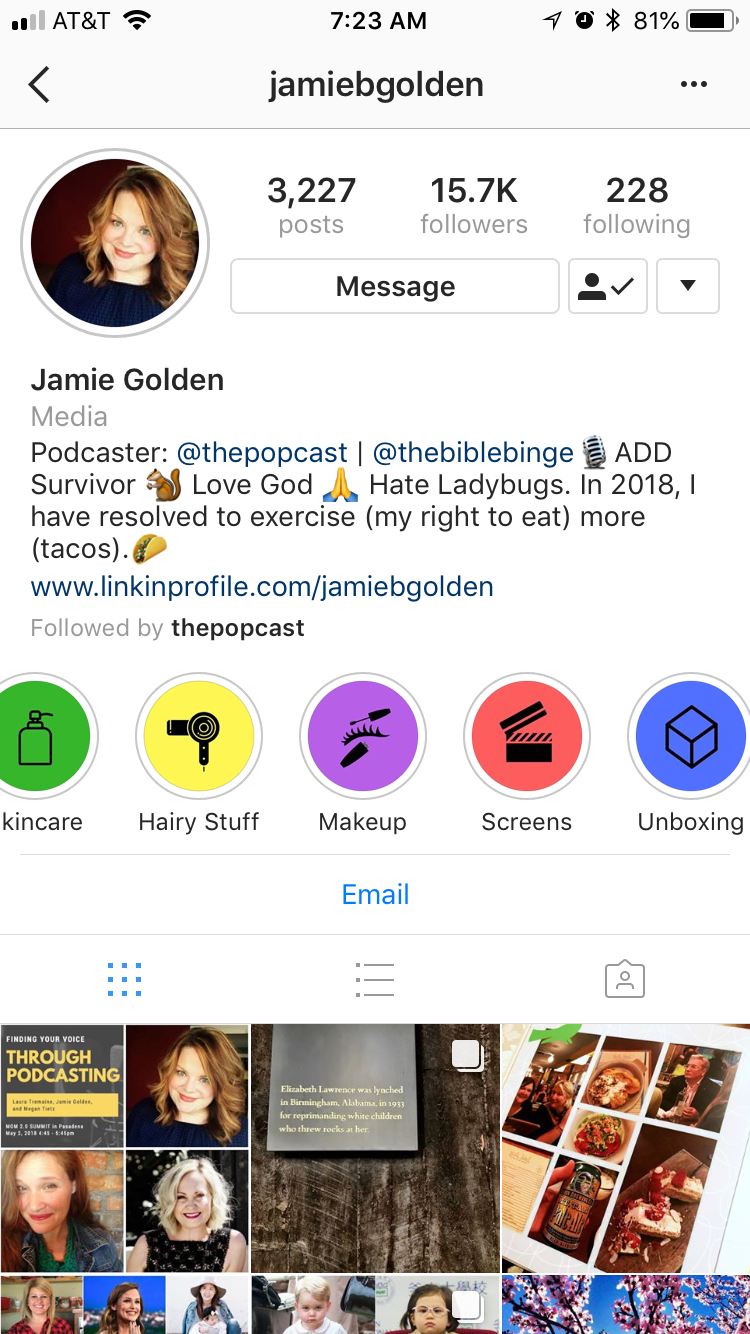 Life coach Madison Hedlund did the same thing with her covers.
6. Create a title.
Highlight titles can include up to 15 characters, which includes spaces. Only the first 10 characters will show up in the bio area, though, so you may want to limit Highlight titles to 10 characters. You can include emojis in your titles, too.
7. Edit or remove a Highlight
Highlights will remain on your profile until you remove them. To edit or delete a Highlight, tap and hold.
Using Instagram Stories Highlights for Business
Stories play a big role in how brands advertise, stand out from the competition and get customers to take action. But keeping them around for longer than 24-hours has been tricky at best. By grouping stories into custom Highlights, brands can express themselves more.
When you think about creating the perfect Highlight, it's important to think further than, "What makes a great Story?" While some of the content you use will be the same, the key here is to think about what has a lasting impact.
What will audiences want to view over and over? What do new visitors wonder about?
You want to ask yourself these questions when it comes to the Highlight category and the Highlight itself.
Consider these two examples to see what I mean:
You have a brand new product line. Since you release new product lines a few times a year, you know that what you post today isn't going to be the "newest" line in a few weeks. You create a category called "Launches" or "New," and you always keep it refreshed and updated with only your most

recent product line.

You run a food blog, and a lot of your recipes call for your basic red sauce, which you also have a recipe for. While your recipes are posted to your Stories, that basic sauce is something your fans are going to need over and over again. You decide to create one Highlight with just the recipe for the sauce.
In the first example, you'll create a Highlight that has to change content. This can be your new products, your latest announcements or your seasonal behind-the-scenes. In the second example, you'll create a Highlight that will remain the same, because your audience will find it useful over and over.
12 Ideas for Creating Outstanding Highlights
There are all sorts of ways to reach your audience, and you know what they want better than we do. That said, at least a few of the following ideas are bound to work for your brand, and each one is fine-tuned to have long-lasting appeal.
1. Conduct a poll.
We love using polls in Stories, but if you feel like you can't gather enough feedback in just 24 hours, create a Highlight.
2. Create a helpful tutorial.
Using a Story to create a how-to isn't exactly a cutting-edge idea, but if you use the Story as a Highlight, you can keep an evergreen how-to guide on your profile. Pick a how-to that your audience will always be able to use, instead of something more trendy or time-sensitive. This guide from Nutrition Stripped has a lasting quality to it, making it perfect for a Highlight.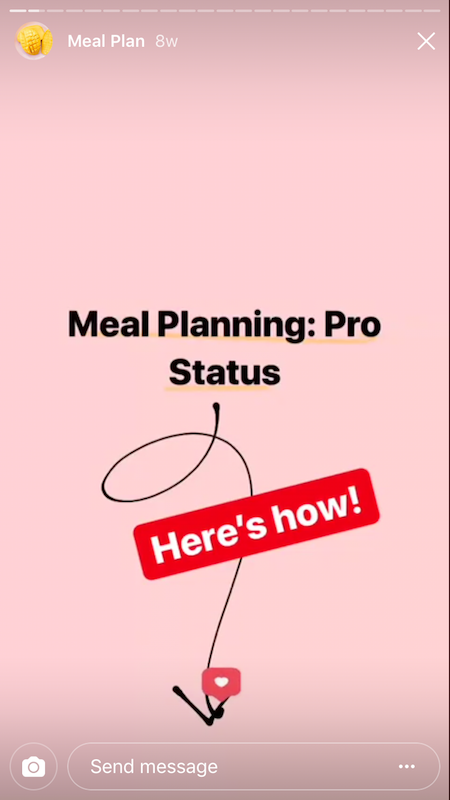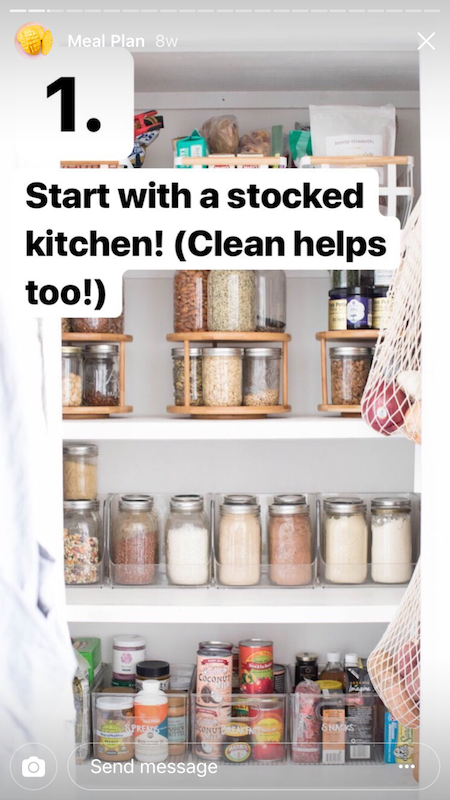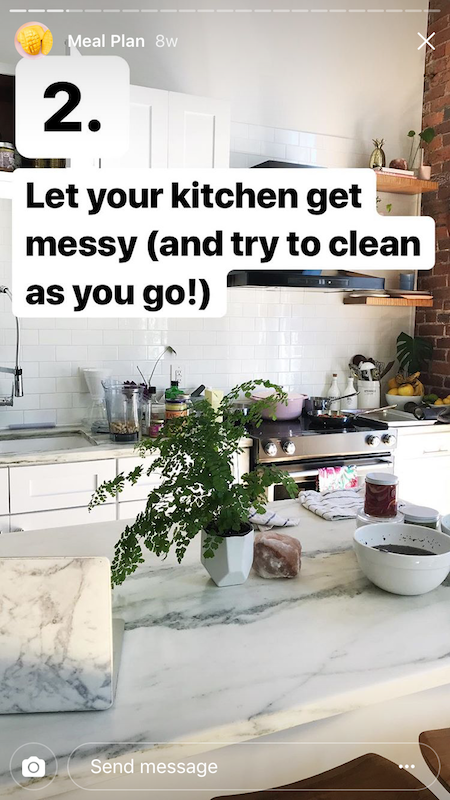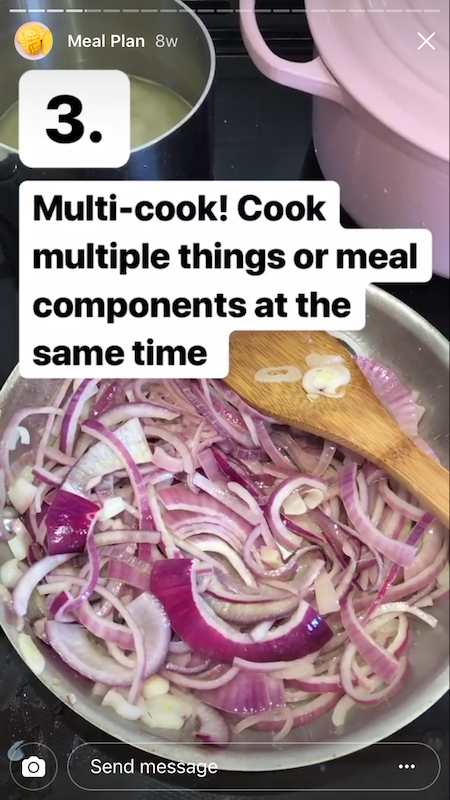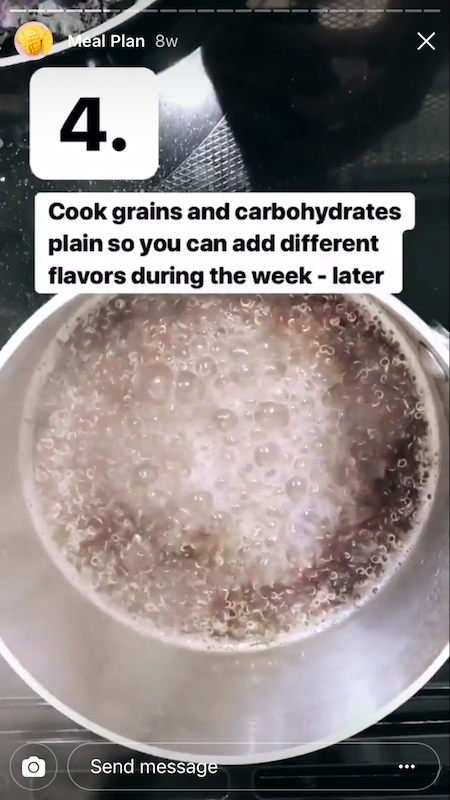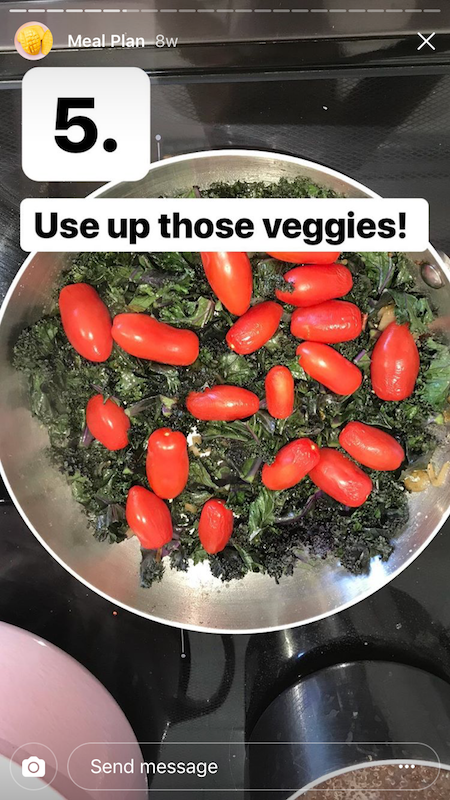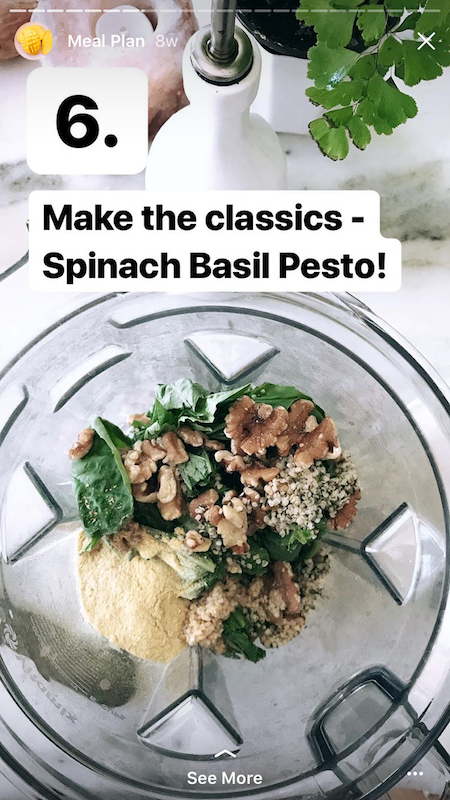 Depending on your brand, you may want to include detailed guides to your products. For example, if you're a food blogger, you could have a Highlight with your most-loved recipes.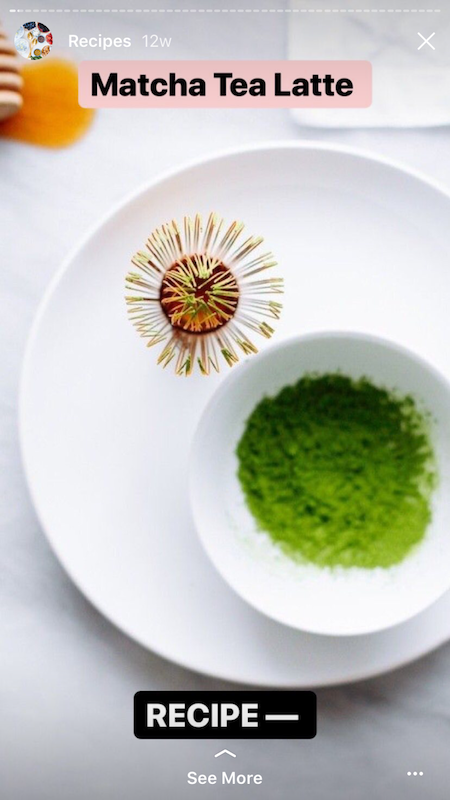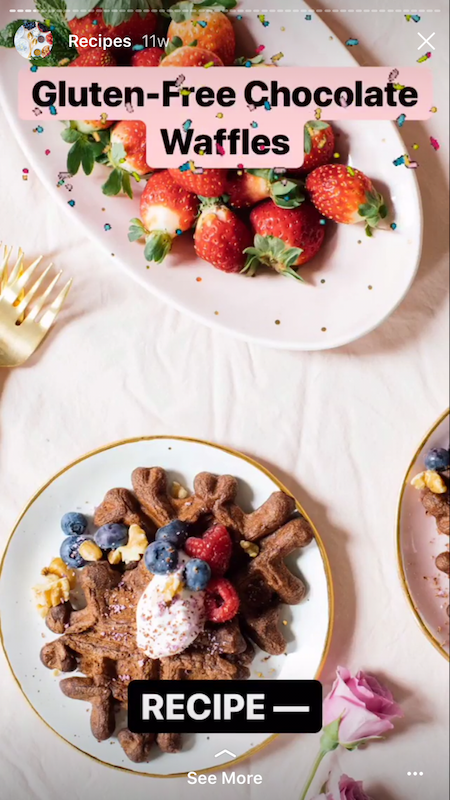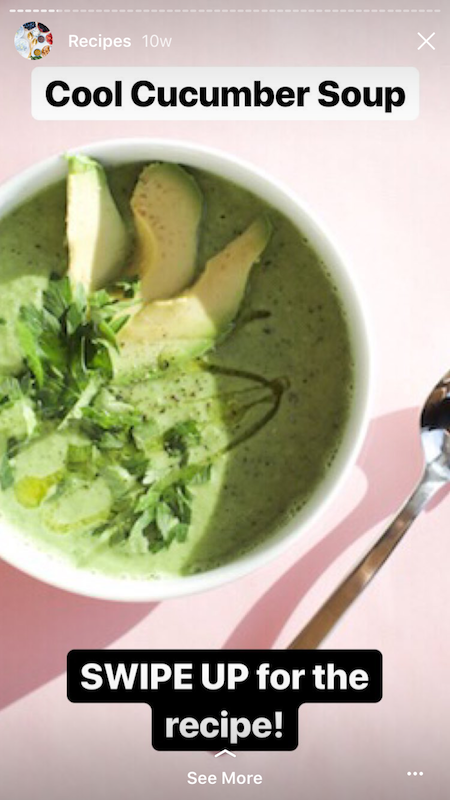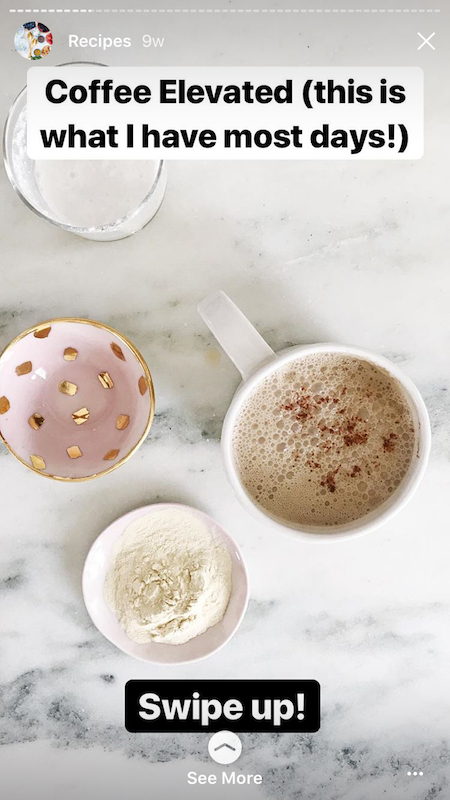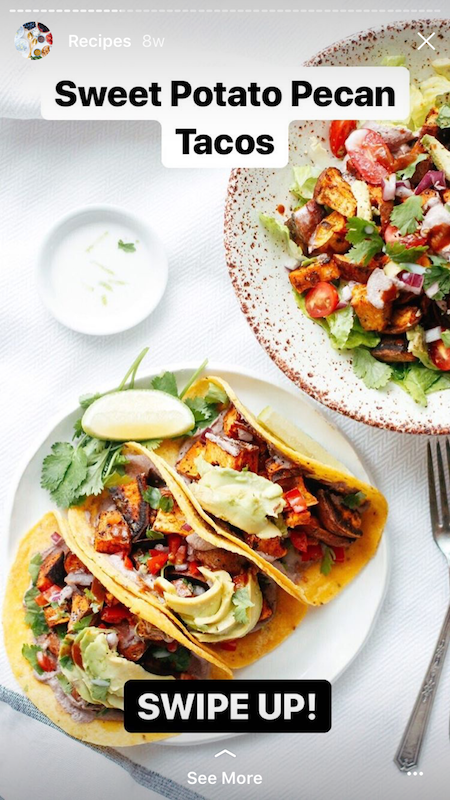 3. Extend your profile with basic info.
Your Instagram profile may not have enough space to include important business info, like your hours of operation if you run a brick and mortar store. Create a Highlight with this info to not miss out on customers.
4. Give something away for free.
If you have something that you give away for free, like a digital download or a trial size of your product, create a Highlight just for the freebie. If possible, add a link (you need to have a verified account to access this feature). Or, add the link to your bio and direct people there from the Story.
Check out https://linktr.ee for adding links to Instagram.
5. Go behind the scenes.
Show the behind-the-scenes of how a product is made or let people in to see your offices, the rush for keeping up with orders, or any other process most customers don't get a glance of.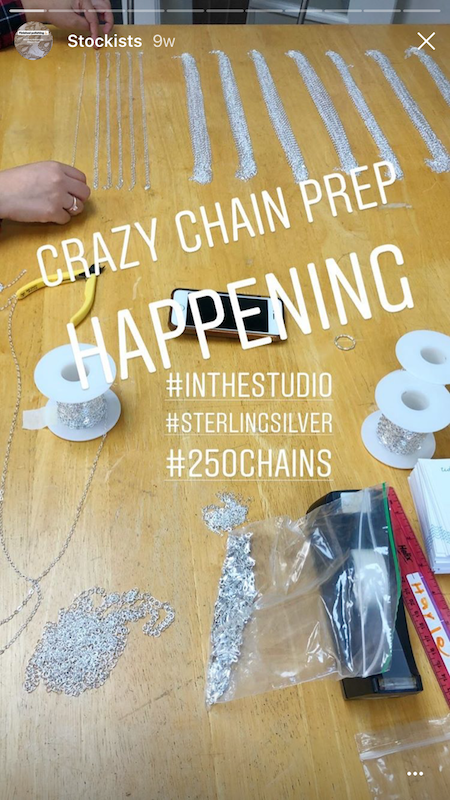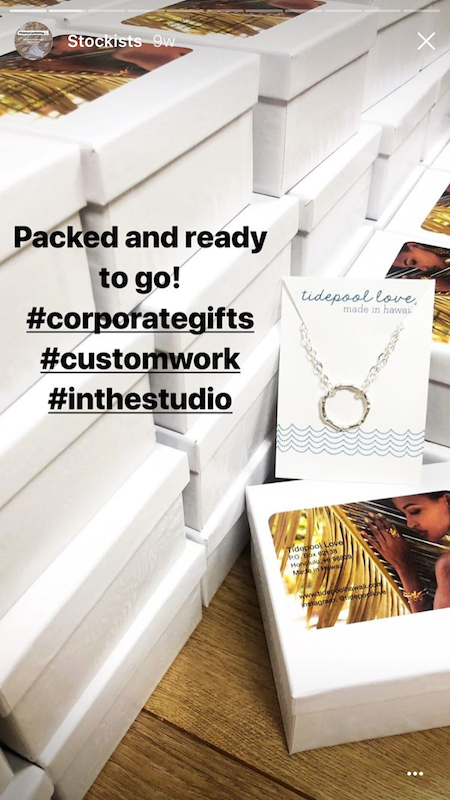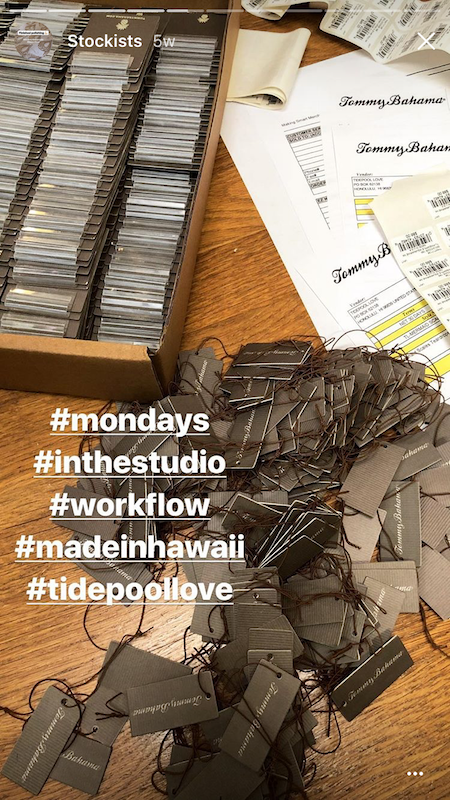 6. Host a contest.
If you're hosting a giveaway, add it to your Highlights. This means it won't disappear after 24 hours from your Stories or get pushed down if you post new content to your regular Instagram feed.
In order for people to participate in the contest, ask them to share the giveaway hashtag in one of their Stories. Then, you can use their Stories in your Highlights. This is a big motivator since a lot of Instagram users will love to have their content shared by a brand or influencer.
To share someone else's Story, screen records their video or use this Chrome extension if you're on a desktop. Make sure the user knows you're going to repost their Story.
7. Inspire your core audience.
Depending on what type of business you run, you can create a Highlight with good ol' inspiration. Work Hard Anywhere, which showcases nomadic and creative ways of working, has a Quotes highlight with inspiration their core audience will relate to (and that they can revisit over and over if they need a dose of motivation).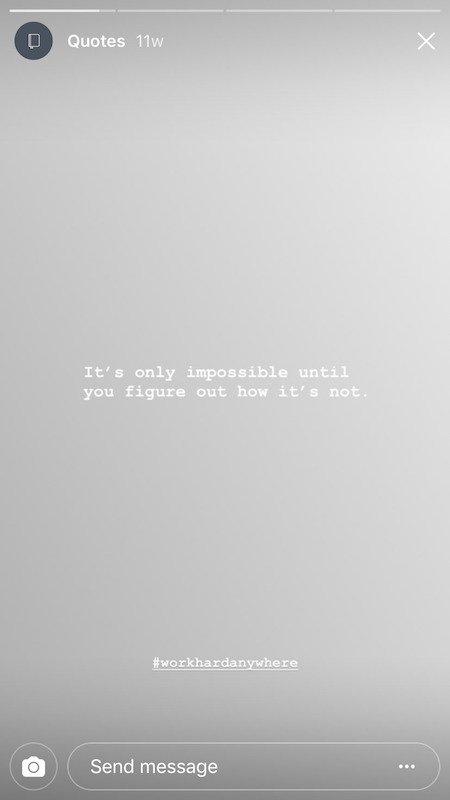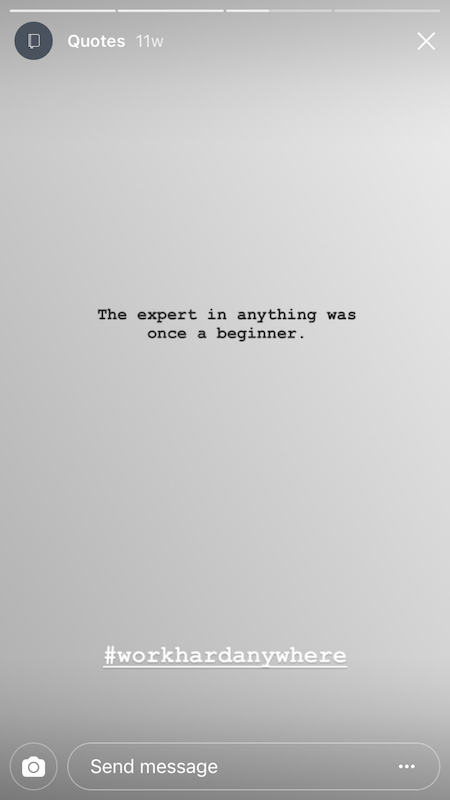 8. Make an announcement.
If you have something brand new or an exciting announcement to make, add it as a Highlight. This is a great way for your followers to stay up-to-date on things like new blog posts, products, tutorials, videos or podcast episodes.
Mobiography did this when they launched the latest edition of their iPhone photography magazine, which also happened to mark their five-year anniversary. The Highlight shared a couple articles you could find inside and a free trial offer for new subscribers.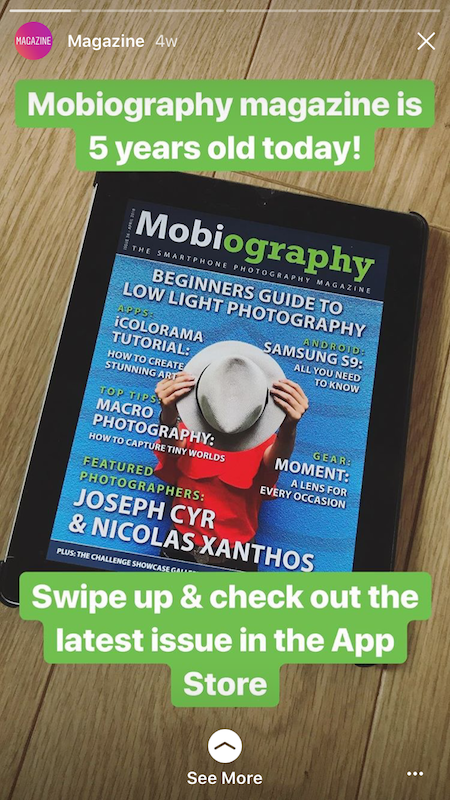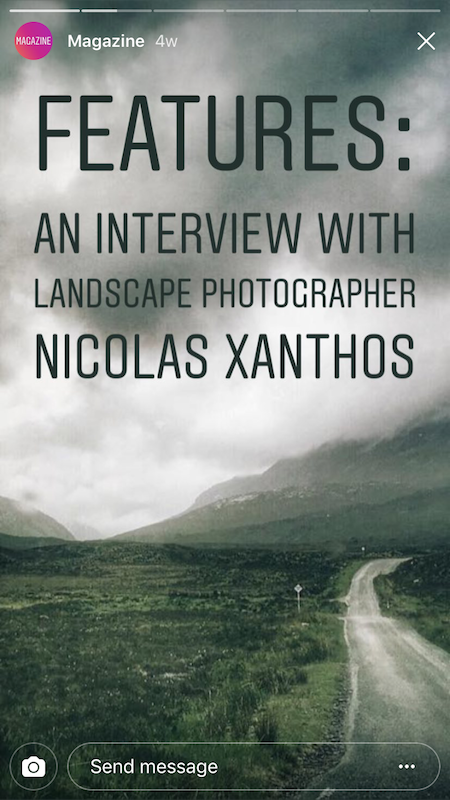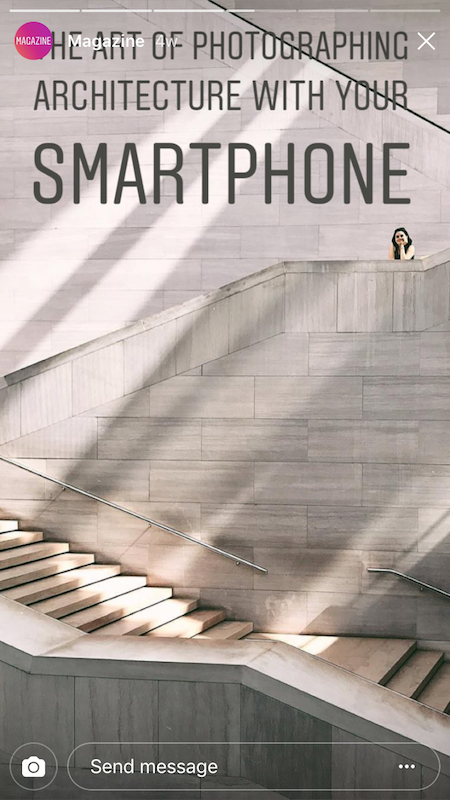 9. Maximize your reach with cross-promotion.
Are you offering something on Facebook or Pinterest that you're not showing on Instagram? Highlight your other social platforms to get more followers there.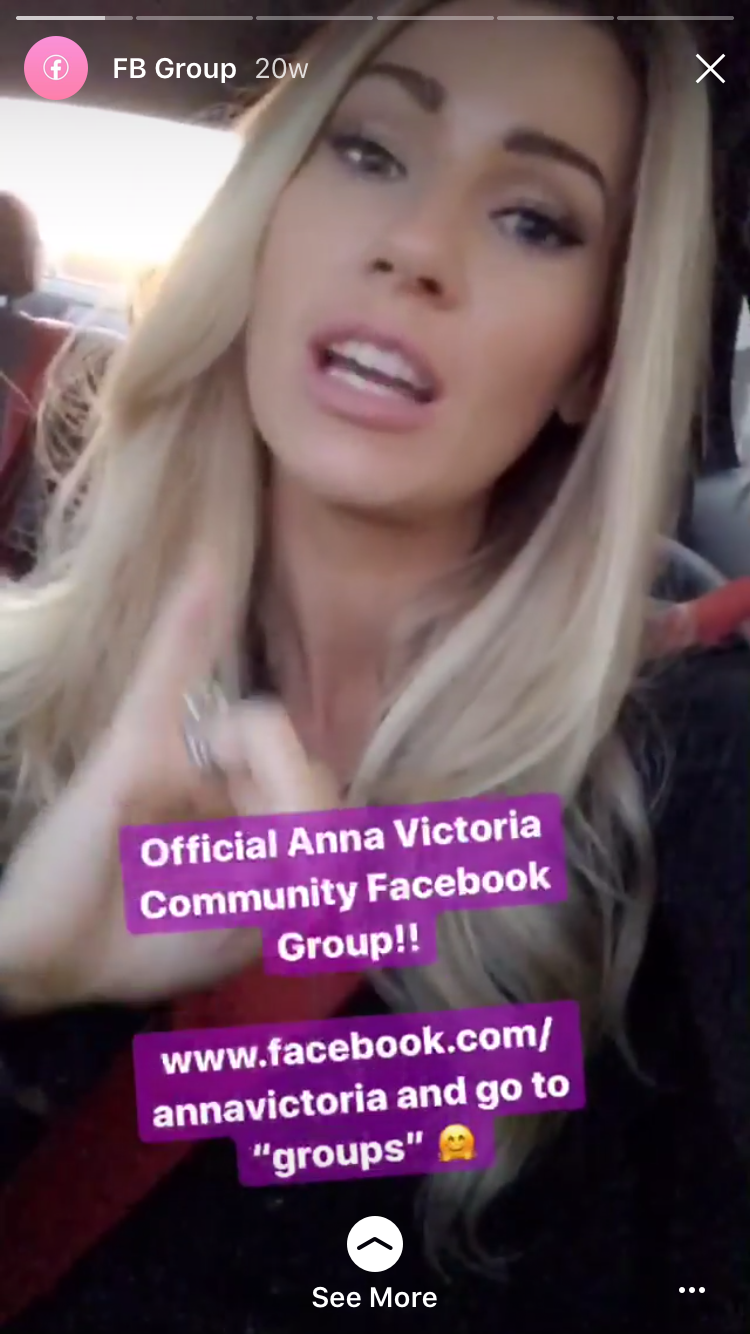 Think outside the basic social media platforms, too. The clothing brand P&Co used their Highlight to promote their radio station.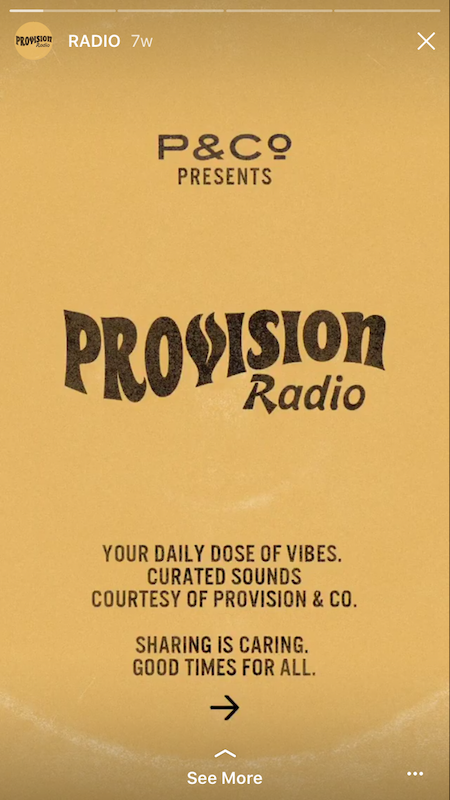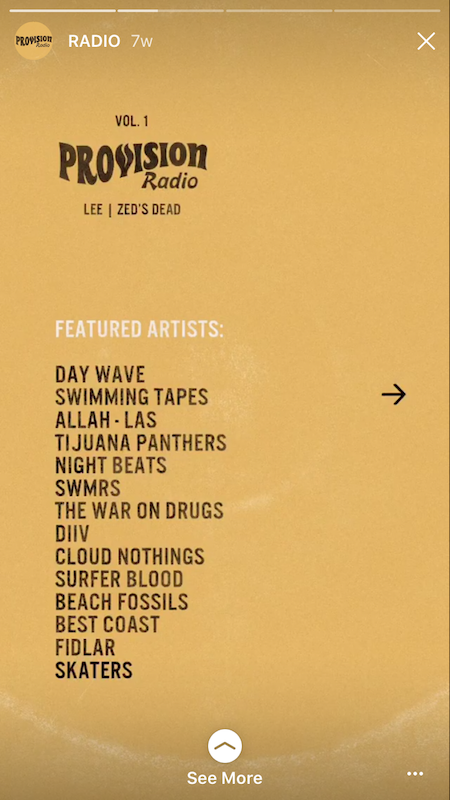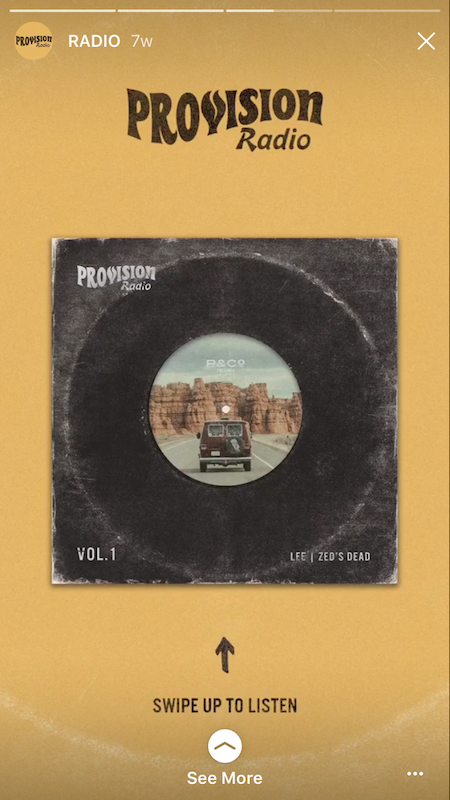 Another idea is to share a Highlight for another business and have them share one for you. You'll reach each other's audiences, which will expand your reach.
10. Promote your products.
Share in-depth information about one of your products or present a complete product line.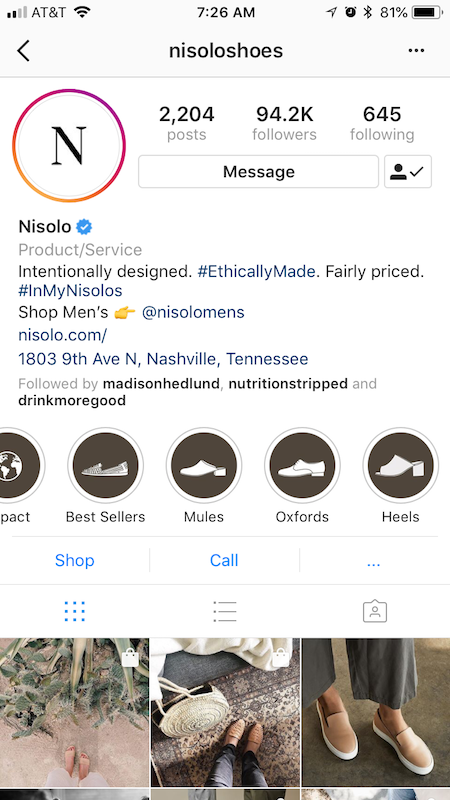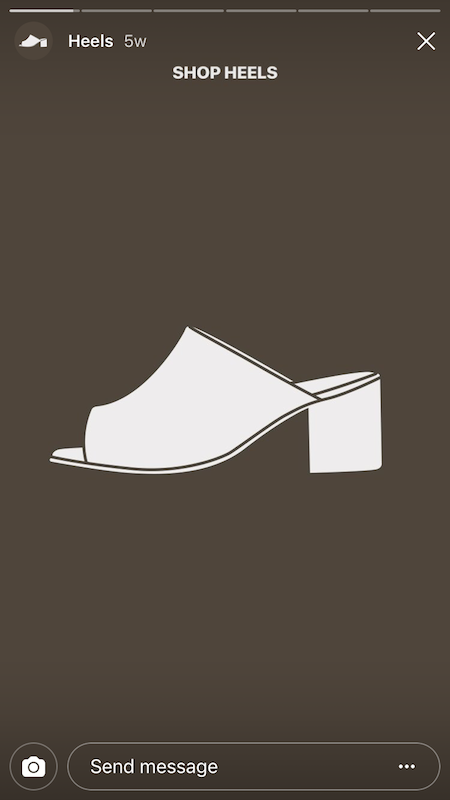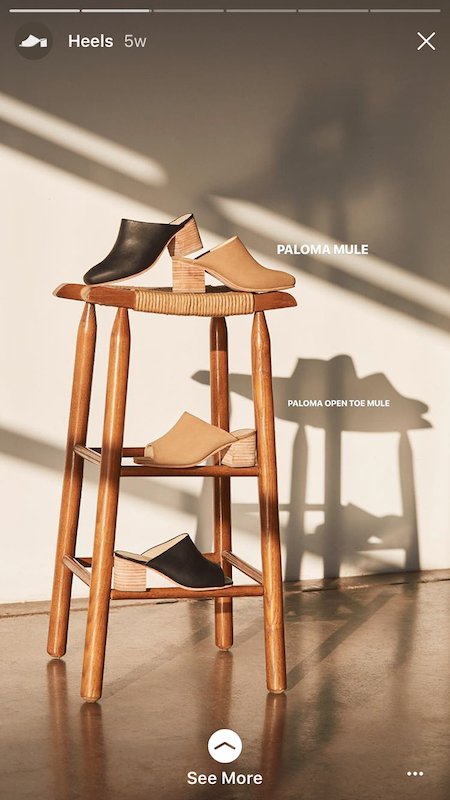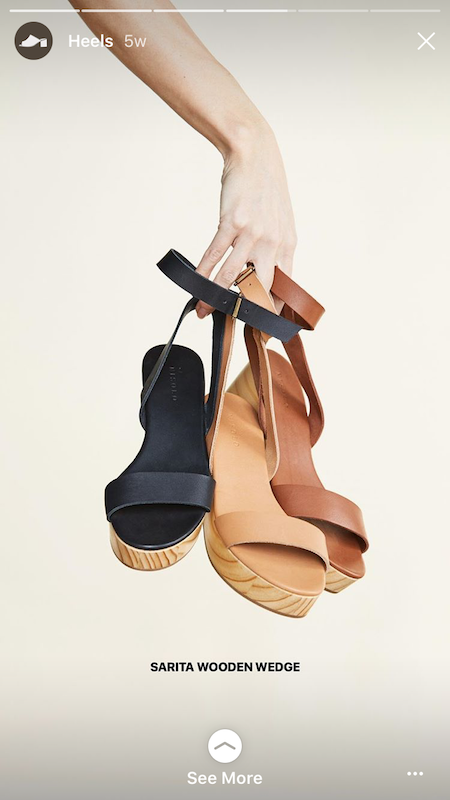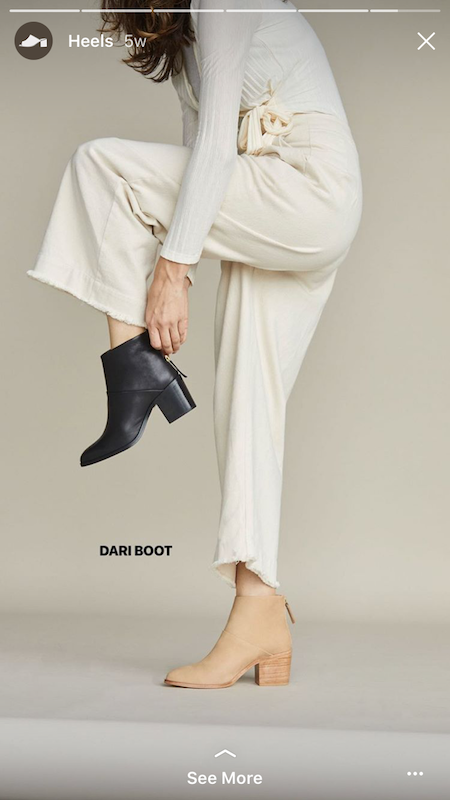 You can also feature customer favorites, like home organization and décor specialist The Home Edit did.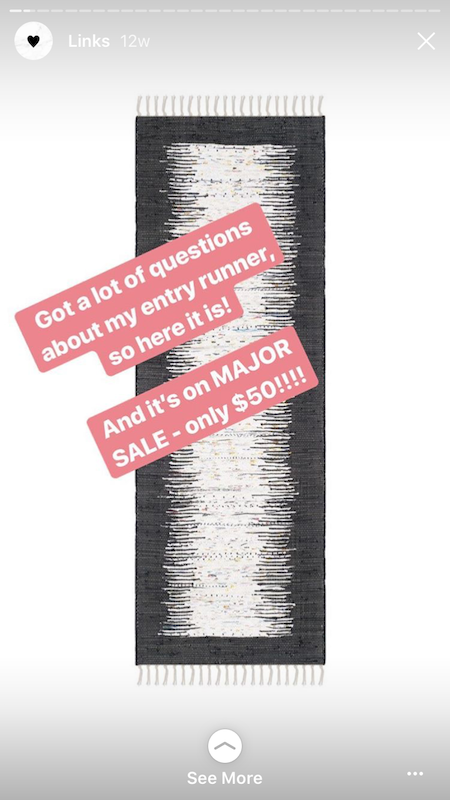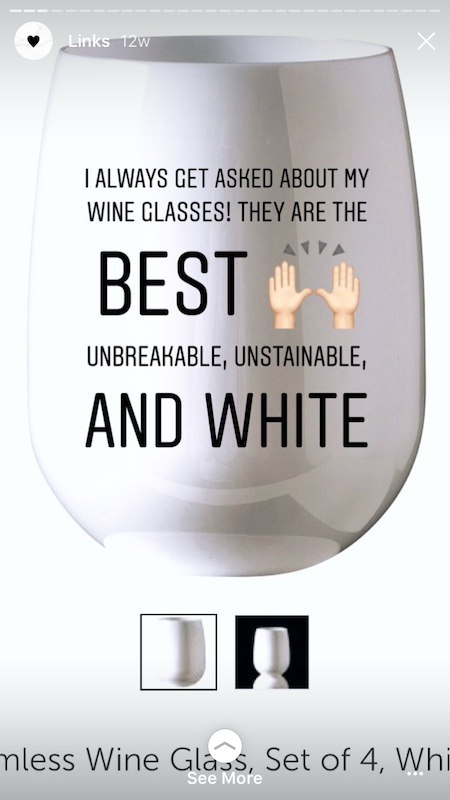 11. Sell advertising space.
If you're an influencer, you can monetize a Highlight by setting a price and selling it as advertising space.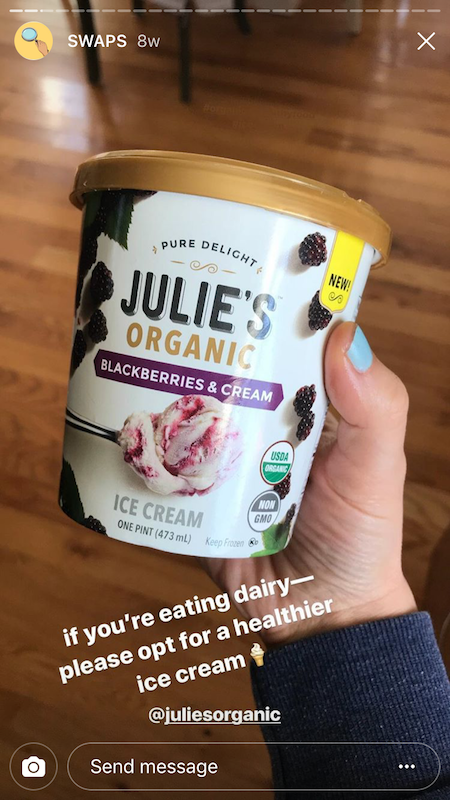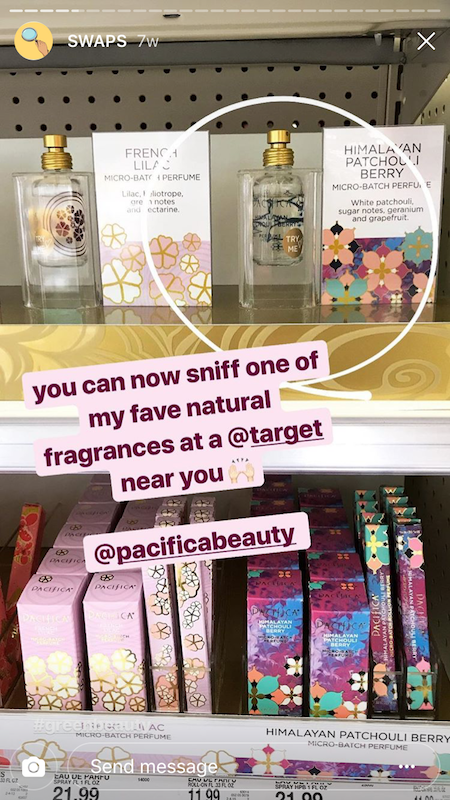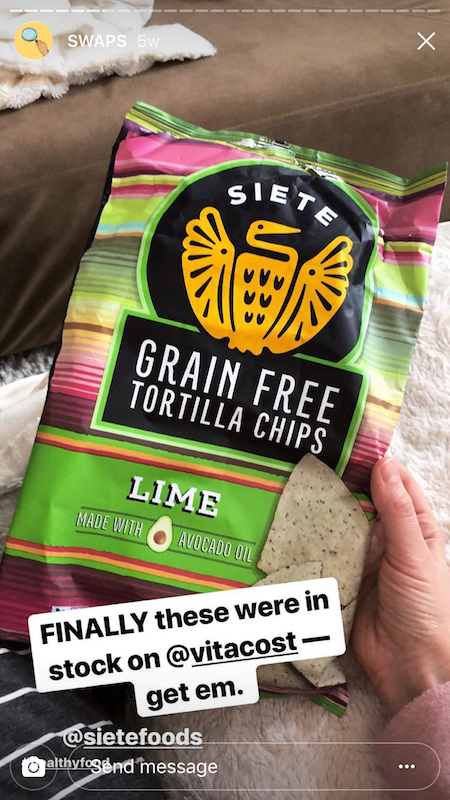 Make sure you and the advertiser both agree on how long you'll be keeping the Highlight on your bio. You may also need to discuss the position it will be in – if you add new Highlights, it'll get bumped further and further from the main bio section.
12. Tell your story.
Brands have to find a way to show that they're human, and using a Highlight just for a peek into your personal life is a good start. Who are you, what are you here for and why should your audience care? Showcase your pets, share how you're sticking to a new habit, post images from your vacation, talk about a hobby you just fell in love with or update viewers on the renovation of your home. The more personal you can make this Highlight, the better (professionalism considered, of course).
Have you found any clever ways to use Highlights to promote your brand?