This is a guest post from Deepasha Kakkar. Deepasha is a visual marketer, founder of Crackitt, and a consumer behavior aficionado. She helps businesses & organizations hone their identities, craft their brands, and share their truths using beautiful handmade animated videos and compelling infographics. You can connect with her on LinkedIn.
---
A recent Social Media Today survey claims that 69% of marketers agree visual content is an absolute necessity for their brand and 80% of marketers use visual assets in their social media marketing.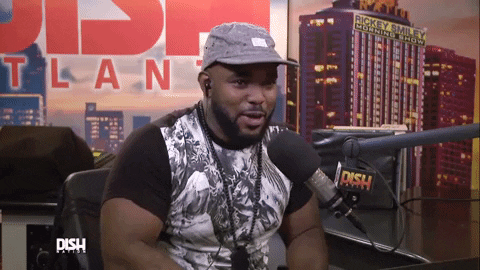 This simply means visual content is a favorite for many marketers. That's because it produces results. 
The hard part is picking the right visuals and putting them to use.
Here's what you need to know about using visual content to establish your local business' presence.
How Does this Visual Content Ride Go?
This article has been divided into two steps to explain how visual content can help establish your local business' brand presence.
1) Creating Brilliant Visual Content
How to create visual content that resonates with your audience and earns you engagement?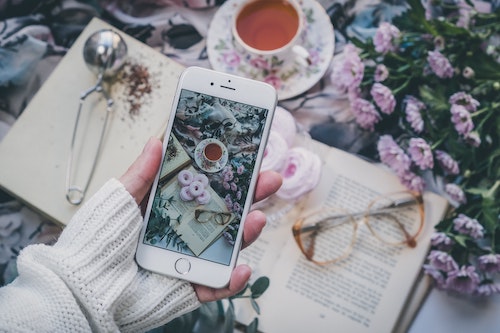 Source
2) Distributing Like a Pro
How to make sure your awesome visuals reach the right audience for maximum ROI.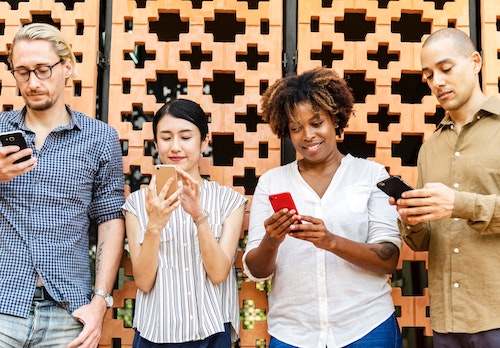 Source
Starting Off: Creating Brilliant Visual Content
With a plethora of businesses competing to attract the same customers, the need for creating spot-on visual content is paramount.
This simply means that you can't win without quality. Which is why it's crucial to implement the right visual content creation techniques:
1) Focus Less on Frequency and More on Quality
The first thing marketers should understand is that sharing 5 interactive and high-quality visuals a day is better than sharing 10 low-quality pieces created just for the sake of content. 
This holds true for the following reasons:
Your Brand's Reputation:

The content you present to your audience largely determines how they look at your brand.
If the visual content that goes on your social media isn't qualified, it can fail to amuse your audience and hence, over a series of similar posts, they'll form an opinion regarding your brand.
This can adversely affect your brand's reputation.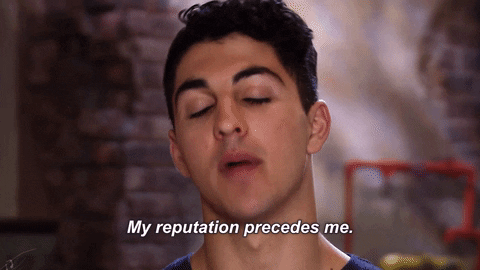 More ROI:

Quality produces better results, we all know this. If you have ever handled a Facebook or Instagram page, you may relate to the following case:
On your social media page, you are constantly sharing content but not getting enough engagement. Since you want to boost your numbers, you try everything in your power.
You look over the web for marketing tips. Try various tools. Create more pictures. Change text. You try it all. 
And one day, one post performs. BINGO! Right?
While it might have come off as a coincidence, it's usually the engaging content that worked for you.
Get it now?
It's as simple as that. You keep sharing 'engaging visual content,' your brand's reach grows.
2) Start With the Idea
A brilliant piece of content is made that way because it starts with a brilliant idea.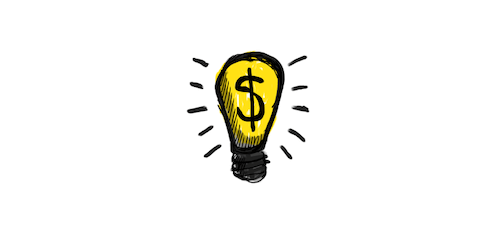 Successful blog posts. Videos crossing millions of views. Infographics receiving hundreds and thousands of shares. They are all the result of awesome ideas which were brought to reality.
To make your awesome visual piece, you'd need to think of a focus that your video, infographic, image or gif would revolve around.
Get your team together. Go through your intel of what your audience likes and wants. Note the ideas that you all have, and even take a poll.
Ideas that come through your entire team will probably work better for your brand.
3) Use the Right Pictures
A picture is worth a thousand words, but what those words say depends on how good the picture is.
But, what's a good picture?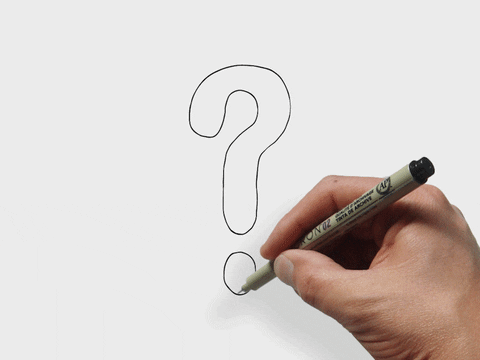 While the unpredictable world of digital marketing doesn't have a definition of a "good" picture, the following tips can help you ensure that the images you choose have social potential.
Relevance is a Must:

Sharing adorable dog pictures on your food business's social media doesn't make any sense, right?
Sharing images vaguely related to your business won't either.
Since your content is consumed by an audience, the best way to engage them is by making sure you use highly relevant images.
Content with relevant images gets 94 percent more views than content without, so it's important to make this a priority.
Rule of Thirds:

The rule of thirds is a method of positioning different elements of an image in a way that are visually pleasing and in sync with the way our eyes process it.
Being a foundational piece of photography, the rule of thirds works by dividing an image into a grid of thirds both horizontally and vertically.
This grid will form a total of four intersections on a square image. These intersections are where the eye is most likely to be taken to first.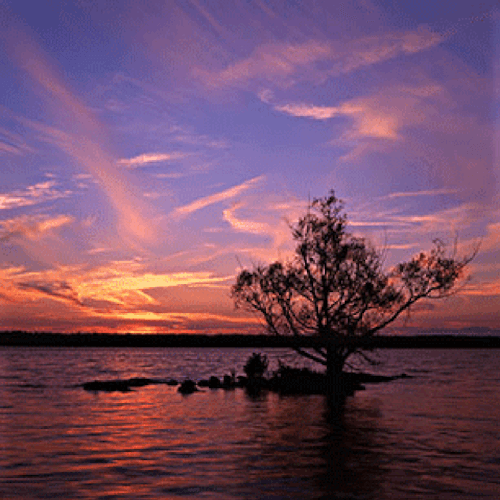 Better resolution adds to the aesthetics of the image. 
Take this for example:
The design team at Applegate Natural & Organic Meats shares brilliant looking recipe images saying …
"People will see the recipe and say, 'oh that looks delicious,' and they'll go out and buy our products." – Holly Sellner, graphic designer for Applegate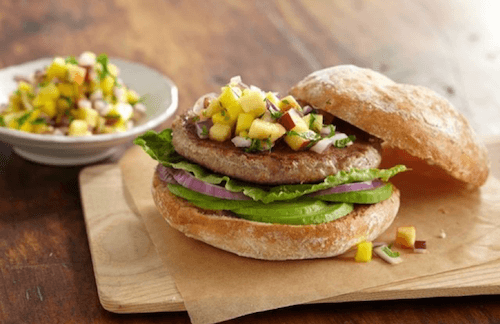 ---
Tip: You can use websites like Unsplash.com for stunningly brilliant, royalty-free pictures. Just keep the factors mentioned above in mind before picking images.
---
4) Invest in Video
With over 78% of people watching online videos every week, and 55% viewing online videos every day, you need to invest in video.
If you don't invest in video now, your business will lag behind the ongoing trends and your competitors as well.
But, what is the right way of approaching video production?
Here are some of the most useful tips that you can use to make sure your video production is spot-on:
Choose Your Video Topics Wisely:

You are investing in video to establish your local brand's presence.
This means that your aim is to reach out to prospects and make them aware of your business and its most attractive products and policies.
Keep this in mind and pick your video topics accordingly.
For example, have a look at Jeni's Splendid Ice Creams making their decadent, drool-worthy ice cream sandwiches.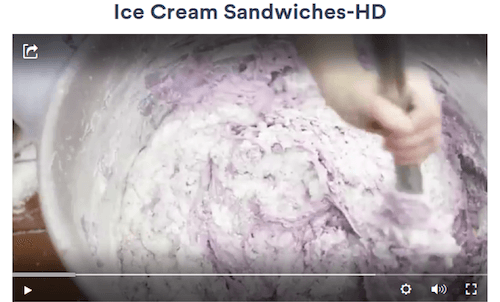 It's satisfying to watch and appealing to the eye of anyone who likes ice cream.
Write a Script:

If your script isn't good, your video won't be good.
Write a crisp script, draw out a storyboard, and create a shot list before you start filming.
Planning your shots prior to the final shoot will save you from many headaches.
Take Care of the Sound Quality:

Have you ever watched a video with poor sound quality? 
If you have, you know what not to do with your video.
Audio quality is one of those things that can turn your audience on or off. Pay attention to it and use a good mic and noise reduction tool.
Bright Lights Matter:

Another way of making sure that your videos are high-quality is by using the right lights.
While anything too bright may blind the video sharpness, lighting too dim can blur the colors entirely.
To make sure your lighting is spot on, watch this video by Hubspot:
Pay Attention to Detail:

Apart from taking care of the lights and sound, it's important to be mindful of focus, camera stability and the set as well.
Set your camera's focus sharp, use a tripod for best camera stability, and pick the right set according to your video subject.
If your audience is paying close attention to your video, they'll be quick to notice flaws – so try to be as flawless as possible.
5) Take the Economic Route
One of the simplest ways of making more money is by saving more money.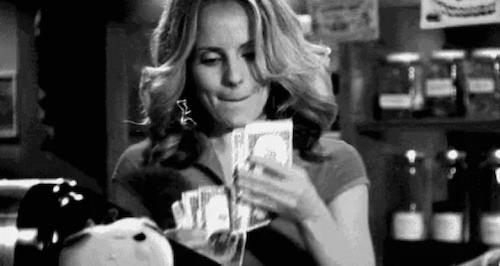 Source
All successful businesses understand this and your business needs to do the same.
Graphic design and video production (Provigil) costs can drain your pockets, so you need to be cautious.
As you scale your brand presence campaign with visual marketing, the following tips can help you save money.
Use Free Design and Editing Tools Initially:

When your business is in its initial stage, you'll want to keep your expenses down as much as possible.
Luckily, there are a bunch of free graphic design and video editing tools that can make life easier. However, if you have enough money to spend on buying premium versions, go for it.
The following free tools can work wonders:
Video Editing Tools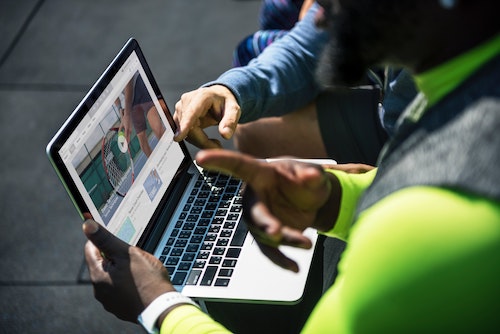 Source
– Windows Movie Maker
– VideoPad Video Editor
– Avidemux
– DaVinci Resolve
– HitFilm Express
Graphic Design Tools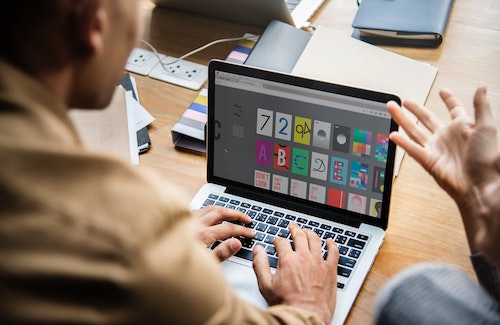 Source
– Canva
– Gravit Designer
– Vectr
– SVG-Edit
– Inkscape
Use Royalty-Free Music for Your Videos:

Video production can cost a lot. Hiring a videographer would cost you no less than $250 for shooting a few minutes of usable clips.
Then if you buy music from producers, you're really reaching deep into your pockets. 
What's the solution?
For video content creators across the globe, there's a number of websites that provide royalty-free music at a minimal price, and sometimes free.
Royalty-Free Music Sources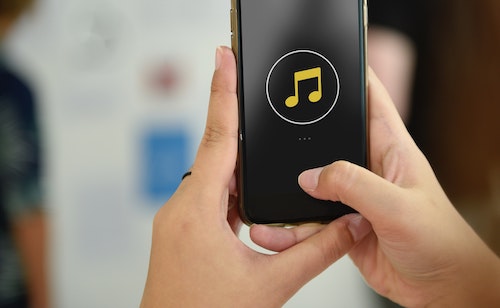 Source
– Storyblocks Audio
– AudioJungle
– BeatPick
– Pond5
– MachinimaSound
You can check more out here.
---
Jumper Media's content creation services help your company or small business stay relevant in today's social, digital world.

---
Share Your Content Like a Pro: Distribution 101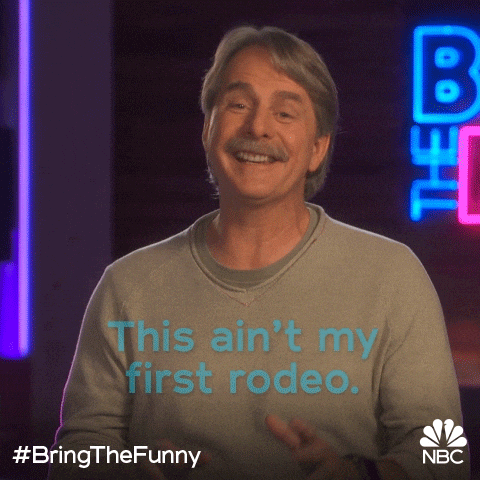 Once your visual content piece is ready, it's time to roll it out to your audience. 
To make sure you do it best, go through the following content distribution tips.
1) Build a Consistent Visual Identity Across all Platforms
The most successful brands usually have a consistent visual content identity across all their social media channels.
This ensures that their audiences across all media platforms are on the same page.
But how do you do it?
The tips below will help you build and maintain a consistent visual brand identity across all your media channels:
Get a Great Logo:

Your brand's logo is one of the most important visual elements for your business.

Why?
Your logo is the visual that you will be using everywhere and your audience will know you by it, so don't settle for something mundane. You may have to go through a number of iterations to come up with the right logo, but it will be worth it in the end.
Consistent Color Palette:

Every well-known brand in the world uses a consistent color palette.
One fine example is Coca Cola. The moment we read the name, we know it's going to be a red crown, can or PET bottle wrapper. That's how strong their brand identity is.
As you establish a presence, you too must come up with a color palette like this.
Pick a few colors and apply those to everything you do. Just make sure that these colors reflect your brand's personality.
For a better understanding of how this works, have a look at how Meow Mix manages to maintain their consistent visual content identity across different media channels.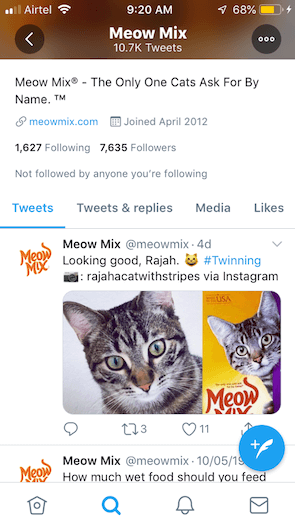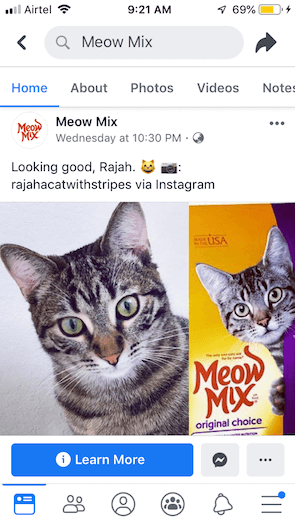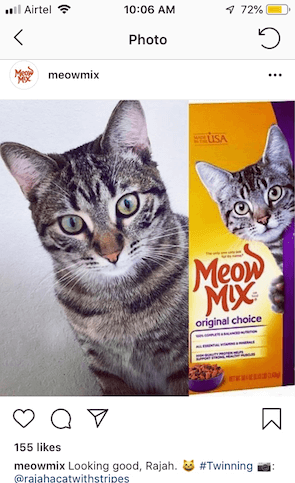 All their social media channels follow the same trail of content. This ensures that all their fans are on the same page and are aware of what's going on with the brand.
Also, their orange on white logo is distinctly visible so it's easy to identify the brand whenever the logo appears.
You too can build and maintain your business' consistent visual identity this way.
---
Tip: For more traction, you can also use Instagram and Facebook stories for marketing your local business.
---
2) Collaborate with Local Influencers
Influencer marketing is one of the hottest bets in 2019.
 89% of marketers investing in it say ROI from influencer marketing is comparable to or better than other marketing channels. This arena is full of opportunities. How do you think it can be useful to you though?
The following local influencer marketing techniques will guarantee you happy results.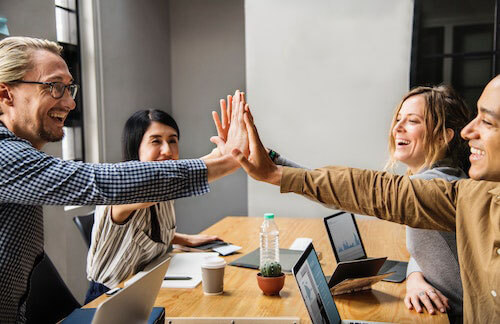 Know that You'll Have to Reach Out:

To collaborate with influencers in your new business's niche you need to break the ice. Chances are good they won't reach out to you, so reach out to them.
Find People Who are Talking About You:

Before you actually look for an influencer, it would be good to know who is already talking about you. This way you can find influencers who already know about your brand.
Approaching someone who already knows about your brand will be easier than approaching someone who has no idea of what you do.
Search Instagram Using Local Hashtags:

Instagram should be your top priority for finding influencers, and the best way to do that is with local hashtags.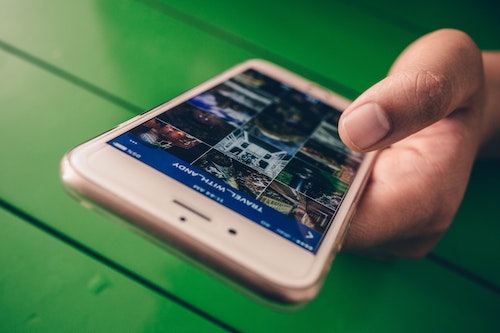 Source
For example, if you run a food joint in Michigan, the local hashtags to final local influencers/bloggers could be:
#MichiganFood, #MichiganfoodAndDrink, or #MichiganFoodie
Include the Influencers in Your Content:

One great way of collaborating with an influencer is by including them in your visual content.
For example, if you are creating a brand video, use a respected influencer in it. If they are known to your audience already their endorsement could help immensely.
3) Use the Right Hashtags
The hashtags you use largely determine your reach on social media platforms like Twitter and Instagram. No wonder every marketer in the world uses them.
Similarly, it's important for you to find the right hashtags and use them in the right proportions.
The best that you can do is use tools like Hashtagify and find the right hashtags for your business. 
This will boost your visual content's reach.
Also, note that tweets containing hashtags receive twice the engagement than those that don't. Plus, tweets with more than 2 hashtags drop down in engagement by 17%.
4) Use Subtitles in Your Videos
85% of Facebook videos are watched on mute. This means that if your video doesn't have subtitles, you may be losing a huge chunk of your viewers/prospects.
Your best bet? Give them subtitles.
This will make your video content accessible by almost everyone on Facebook who can't play a video with sound.
Also, over 28 million Americans are deaf or hard of hearing. You would lose a large demographic of the population by ignoring them.
Use Visual Content to Boost Your Social Media Marketing Strategy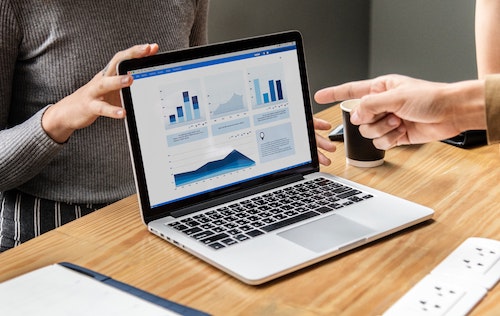 Source
Visual content is worth its weight in gold and most marketers know it. If you haven't yet, it's time for you to embrace it.
How could you put some of these ideas into action? Let us know in the comments below!