Instagram is changing the way people travel.
Travel and social media have a cyclical, sometimes-competing purpose: travel is a way to escape life and its distractions, but sharing those experiences online encourage wanderlust and inspire people to book their next flight. Whether it's through adventure, art, merchandise, nature or social issues, Instagram gives travelers a way to share the happenings of their trips, their discoveries, and their viewpoints.
Here at Jumper Media, we are obsessed with curating the very best of Instagram – the best places to eat, see, and share for the perfect Insta.
In a place like San Francisco, which attracted 25.2 million visitors in 2016 and was ranked #9 of the top 25 U.S. destinations for 2017, there's no lack of experiences to share on Instagram. The city has a seemingly endless array of options for things to eat, histories to learn and views to gawk at. In other words, San Francisco is very Instagrammable. 
To build this list, we researched posts with the hashtag #SanFrancisco from the past year, then the top 25 and ranked them in order leading up to the most popular location. We've gathered the best architecture, eateries, events, historical sites, museums, neighborhoods, parks, shopping centers, street art, wedding destinations, and views to help you plan your Instagram-worthy trip to San Francisco.
Without further ado, here are San Francisco's 25 Most Instagrammed Places…
25. Exploratorium
The Exploratorium, which opened in 1969, aims to make science palatable for everyone by combining it with artistic and interactive displays. Even if you've been there in the past, it's worth another visit – not only do they frequently change and add displays, but they also tweak and update current exhibits.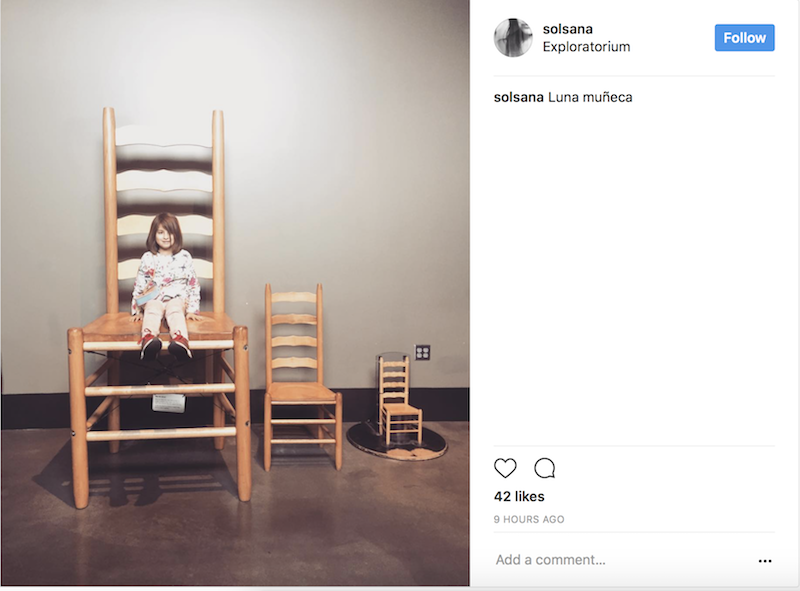 24. 16th Avenue Tiled Steps
The 16th Avenue Tiled Steps project, which started in the beginning of 2003, created this gorgeous set of 163 mosaic steps. The handmade tiles depict birds, fish and other animals, and were created by more than 300 neighborhood locals. Go to 16th Avenue and Moraga Street for a perfect view (and a heart-pumping climb).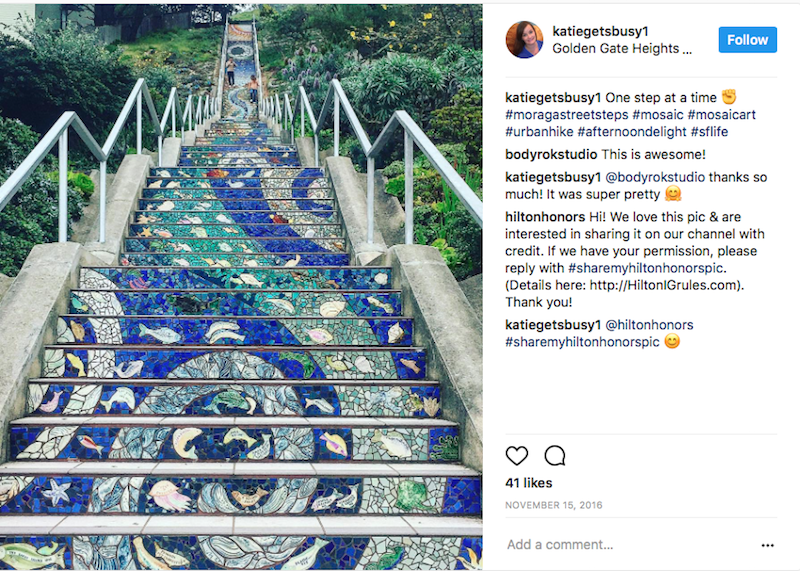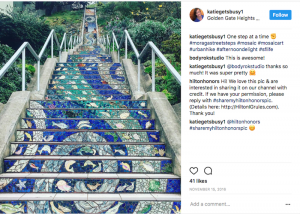 23. Cliff House
The Cliff House restaurant has roots that go back to 1858, though it's gone through five major alterations since then. Today, it has three dining sections: one casual, one formal and one specifically for Sunday brunch. The true draw of the restaurant is the view, though, which you can take in through the wide windows. Located on Point Lobos Avenue, Cliff House looks out over the Sutro Baths as well as the ocean.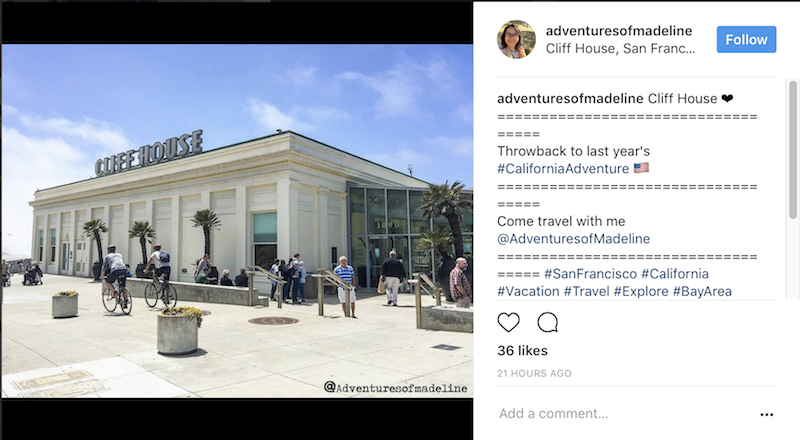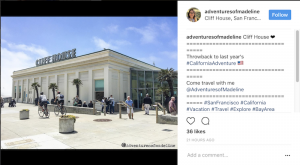 22. Blue Bottle Coffee
Blue Bottle Coffee is a must-visit for any java fan. The shop located inside the Ferry Building Marketplace gets busy from the moment they open. Get there a few minutes before opening and head to the window around the corner, where the line is shorter. Be prepared to wait, too – they make each coffee to order (FYI, the wait is totally worth it).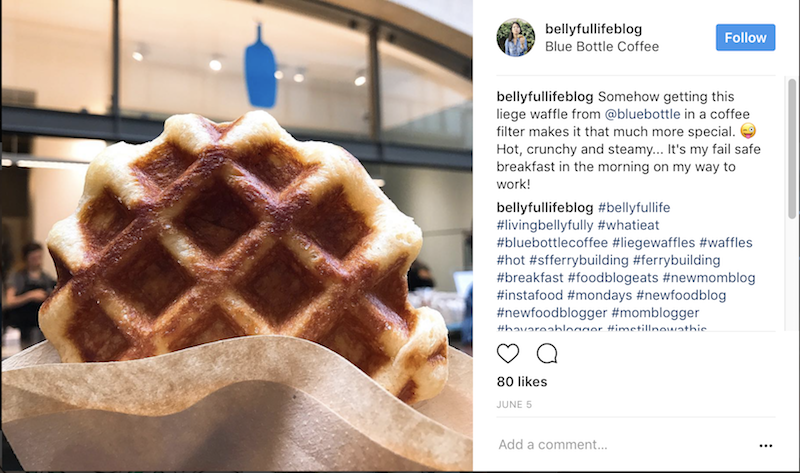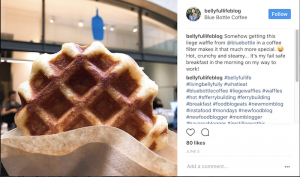 21. Japantown
When the Japanese first arrived in San Francisco in the 1860s, they settled in Chinatown and areas south of Market Street. When the 1906 earthquake and fire uprooted them, they moved to the Western Addition neighborhood, which would eventually become Japantown as cultural shops, restaurants and shrines started to pop up. Today's Japantown has everything from Japanese cuisine and entertainment to beauty and religious services, plus a self-guided history walk.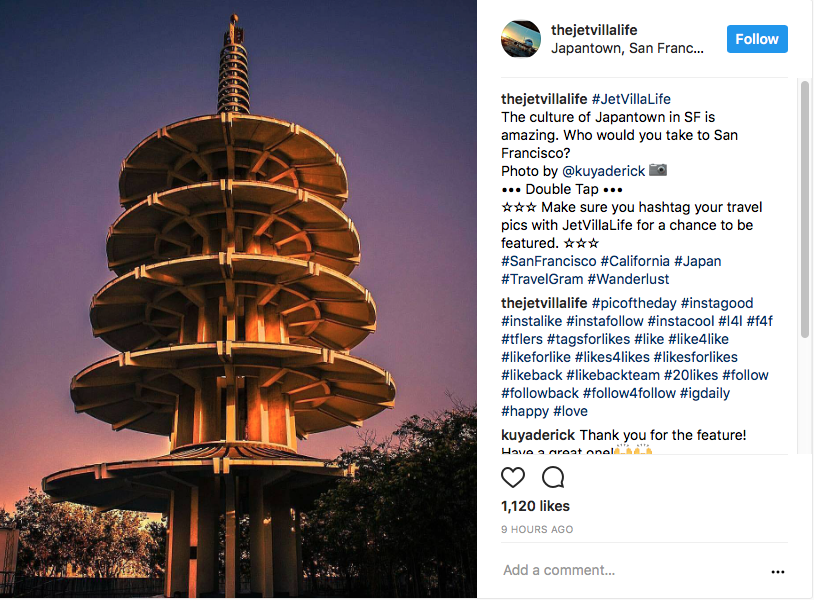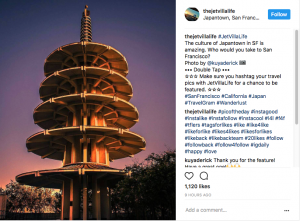 20. California Academy of Sciences
The California Academy of Sciences in Golden Gate Park is the only place in the world that has an aquarium, natural history museum and planetarium under one roof. Between the African Hall penguins, the wildflowers that grow on the roof, the four-story living rainforest and the coral reef ecosystem, your phone may not have enough storage space to hold all of those photo opps. On Thursdays, their NightLife event for people 21 and up includes cocktails, entertainment and after-dark exploration of the Academy.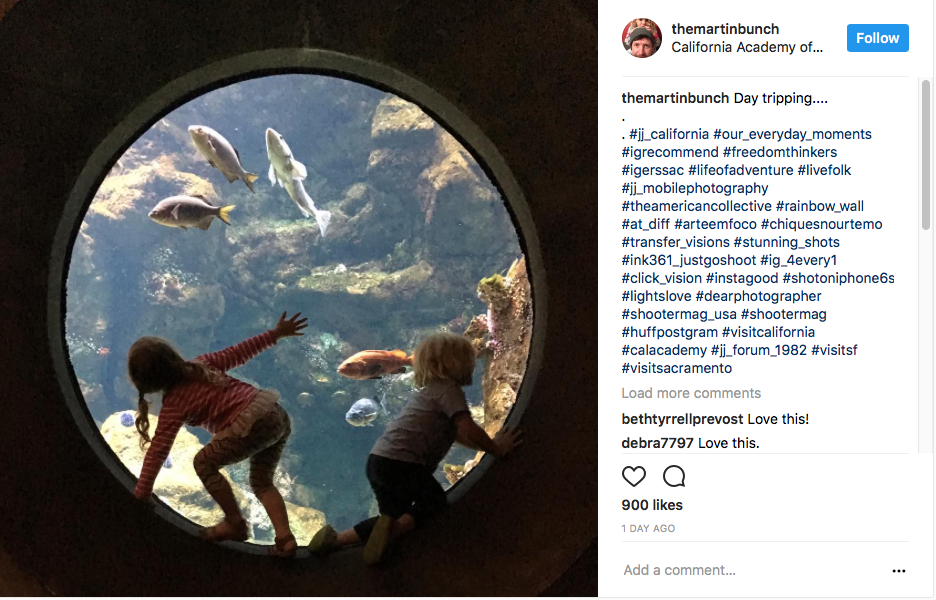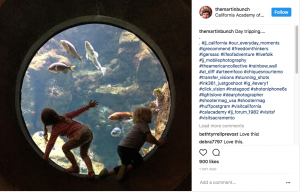 ---
Become a Jumper Media insider
You'll get weekly motivation and first dibs on exclusive giveaways and other subscriber-only resources you can't get anywhere else.
---
19. Ghirardelli Square
Ghirardelli Square is a somewhat-quieter part of the pier's tourist-y area, with even more shopping and restaurants once you've made it through Fisherman's Wharf. True to its name, there's a heavenly Ghirardelli store to sink your sweet tooth into.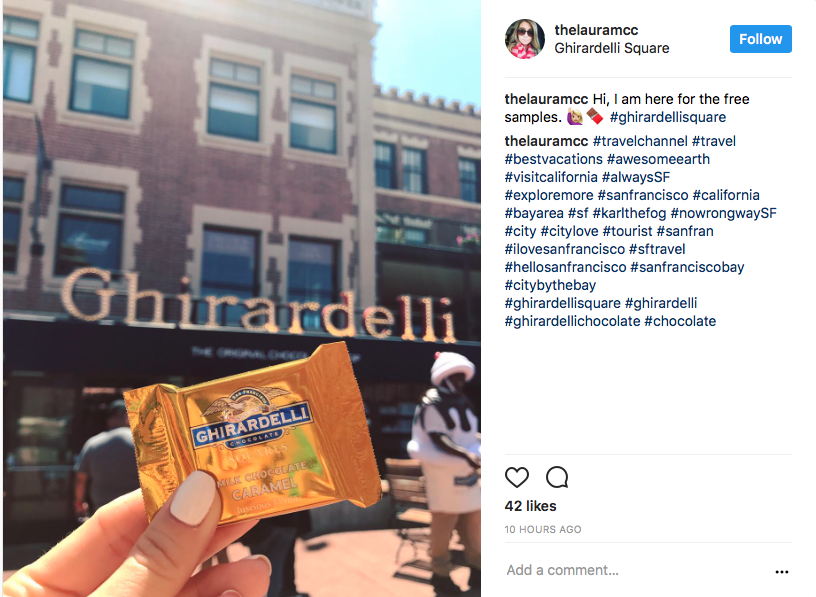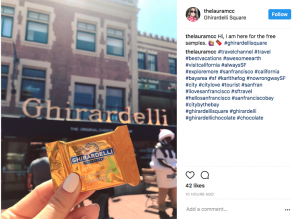 18. Conservatory of Flowers
The Conservatory of Flowers has been attracting visitors for over a century. An example of Victorian architecture, the conservatory is also a national historic landmark and one of San Francisco's most-photographed sites. After a cyclone nearly destroyed the building in 1995, it reopened in 2003 and has since hosted more than 2 million guests, including brides-and-grooms-to-be who want to exchange vows in one of the city's most romantic locales.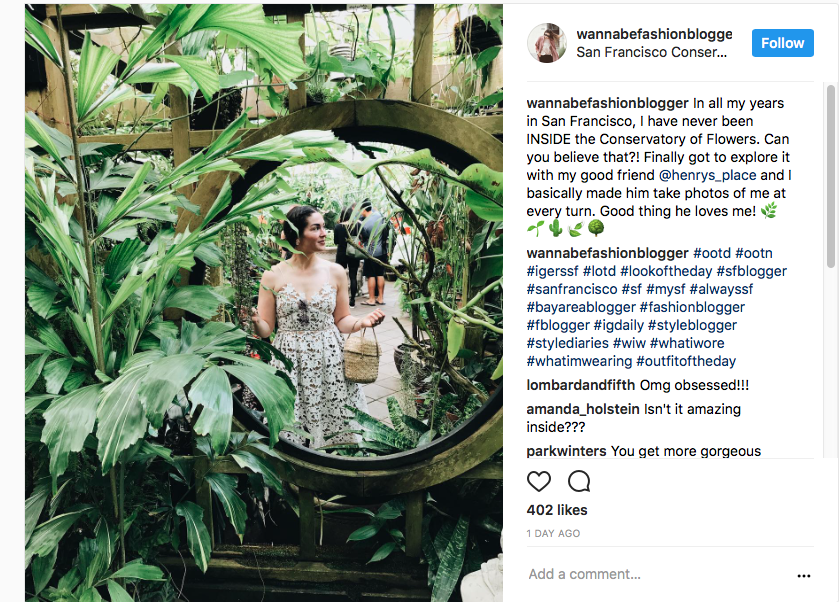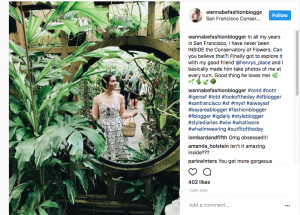 17. Japanese Tea Garden
The Japanese Tea Garden in Golden Gate Park was built for the California Midwinter International Exposition of 1894 (a World's Fair), making it the oldest public Japanese garden in the U.S. Wander along paths and past ponds to the teahouse, which sits on three acres that are enhanced by Buddhist and Shinto sculptures and structures.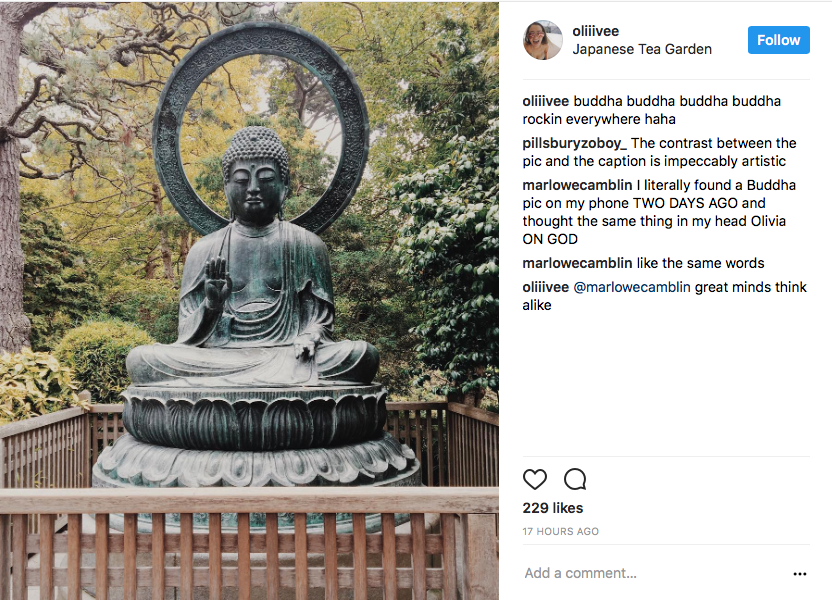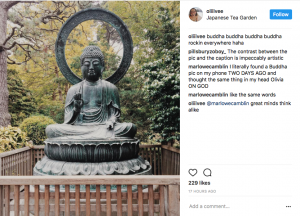 16. Sutro Baths
The Sutro Baths, which used to be the largest indoor swimming area in the world, is now one of San Francisco's most beautiful – and eerie – settings to visit and photograph. The original facilities included seven pools, plus a museum, amphitheater and ice skating rink. To replenish the saltwater pools, water would flow from the ocean into the pools during high tide. Set in the Lands End section of the Golden Gate National Recreation Area, the Sutro Baths were established in 1896 and burned down in June of 1966.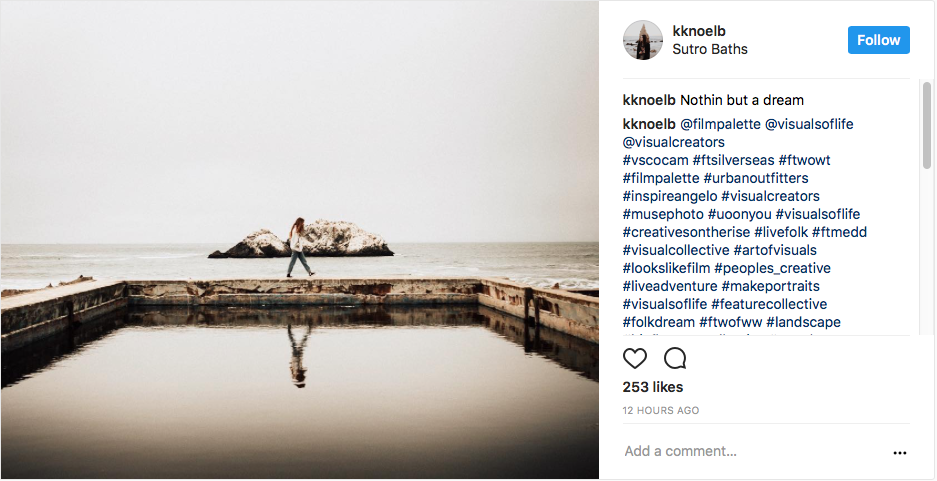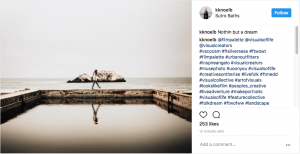 15. Muir Woods
Get out of the city and into nature at Muir Woods, complete with old growth coast redwoods and the Redwood Creek. This primeval forest has been federally protected since 1908 and today acts as both refuge and laboratory. Almost 1 million people visit the park every year, which is why there are strict regulations to not take anything (like a stick, rock or leaf) home as a souvenir – if everyone took something with them, there'd be nothing left to enjoy!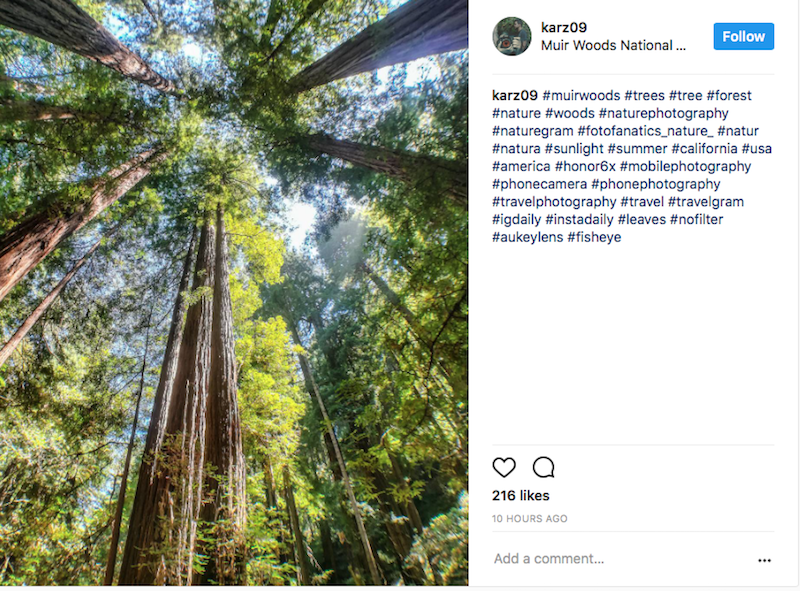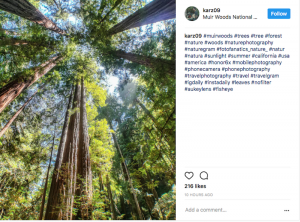 14. Chinatown
San Francisco's Chinatown is the oldest in North America. Enter through the Dragon's Gate arch on the intersection of Grant Avenue and Bush Street, then head past umpteen souvenir shops and ethnic food stores. The farther you walk through Chinatown, the deeper you'll get into the neighborhoods where people actually live and work, not just those designed for tourism.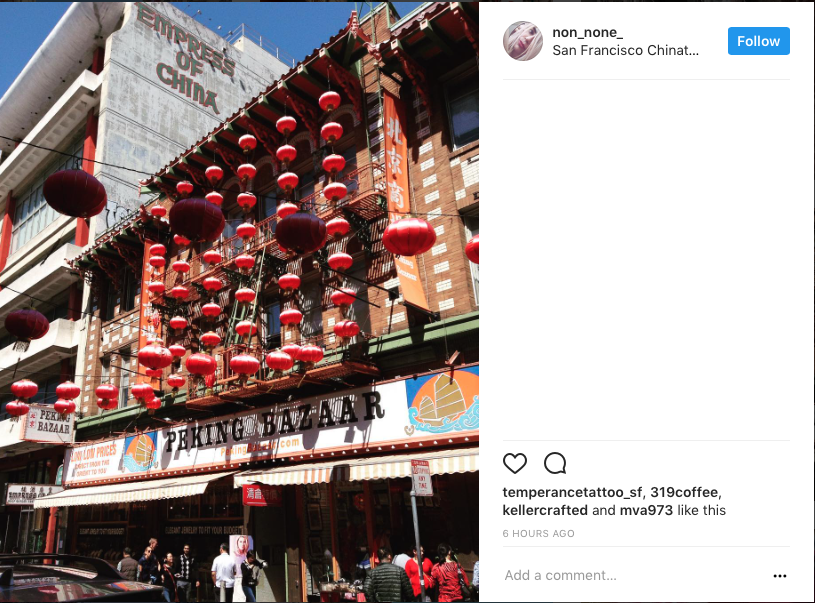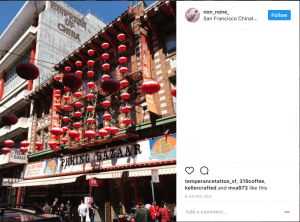 13. City Hall
When San Francisco's City Hall was ruined during the 1906 earthquake and fire, civic leaders were dead set on rebuilding it in time for the 1915 World's Fair. Reconstruction started in 1913 and took two years. Today's City Hall has gorgeous interiors, including four floors of white marble, plus a grand staircase and an enormous, 307-foot dome. The building has been used in movies like Dirty Harry, Invasion of the Body Snatchers and Raiders of the Lost Ark.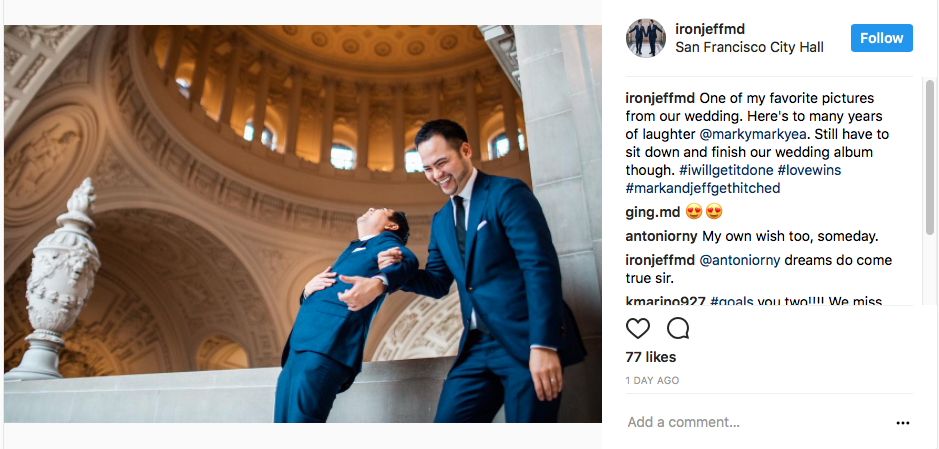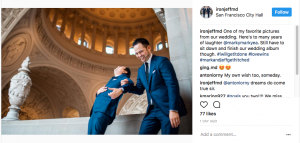 12. Painted Ladies
Pay a visit to the Painted Ladies on Postcard Row, an escalating line of seven houses that can be found between 710 and 720 Steiner Street, across from Alamo Square Park. Built between 1892 and 1896, these Queen Anne-era homes lived through the 1906 earthquake. Created during the Gold Rush Era when San Francisco wanted to show off its new money, these colorful, opulent homes have bay windows, decorated rooflines, turrets, multiple balconies and large porches.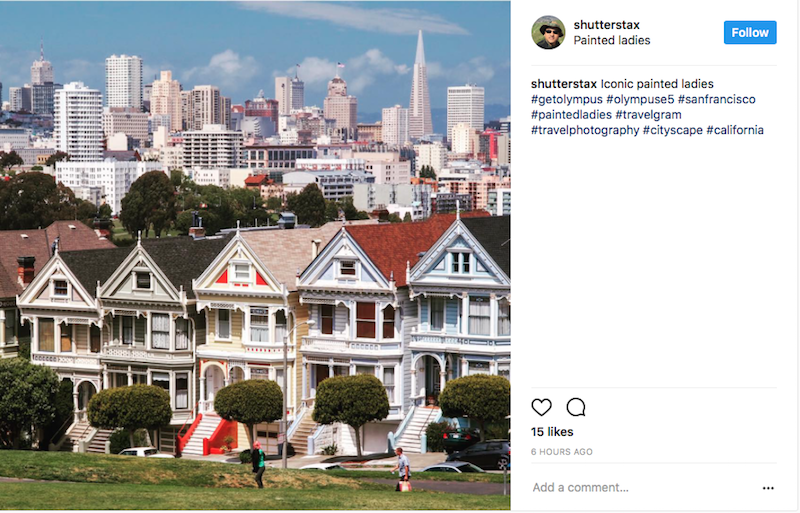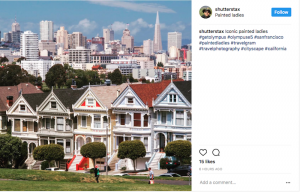 11. Ferry Building Marketplace
The Ferry Building Marketplace is where the locals go to shop for handmade goods, books and gourmet ingredients. There are plenty of places to stop for coffee, lunch or ice cream, plus an outdoor farmers market on Tuesday, Thursday and Saturday. Take in a view of the Bay Bridge or rent a bike to explore the rest of the pier.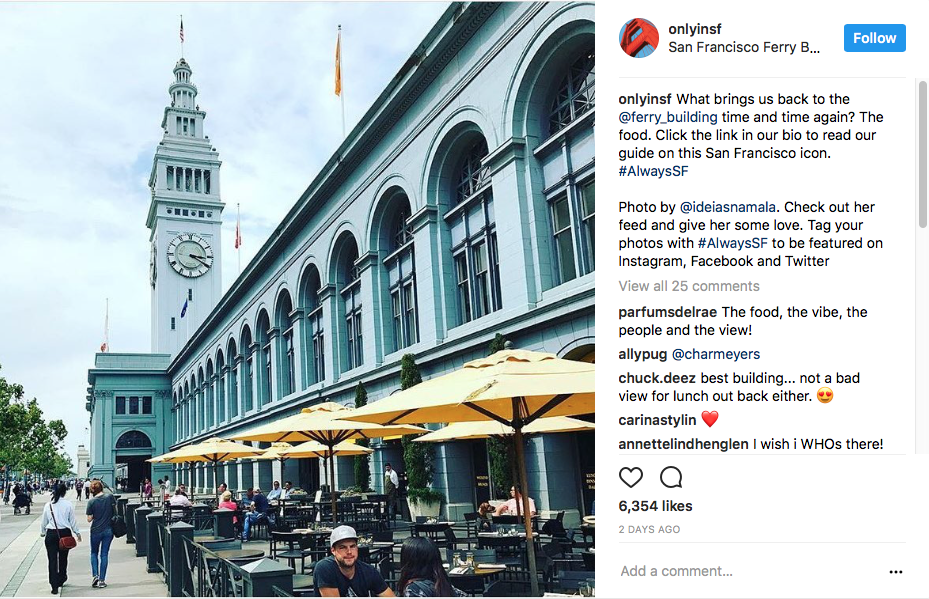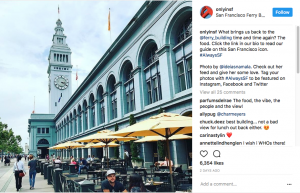 10. San Francisco Pride
Though not a specific place, the annual San Francisco Pride parade and festival is still one of the city's major destinations. Held during the last full weekend of June, the celebration is hosted by more than 200 contingents and exhibitors, with over 20 community stages and venues. Thousands upon thousands of spectators line the Market Street parade route, many marching behind the parade to the end of the route at the Civic Center.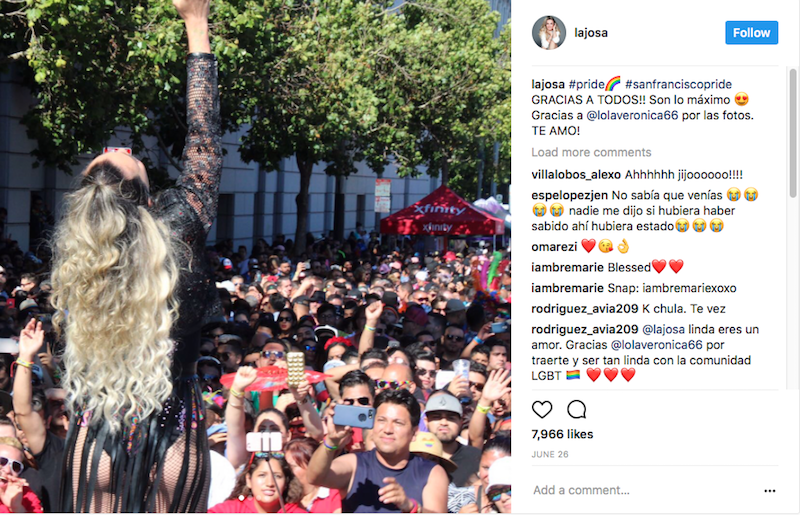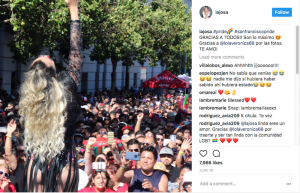 9. Museum of Modern Art
The San Francisco Museum of Modern Art (SFMOMA) was the West Coast's first museum entirely devoted to 20th century art. Approximately 170,000 square feet are filled with modern and contemporary art, including architecture, design, media, painting, photography and sculpture. The public can visit 45,000 of those square feet for free to view art without a ticket.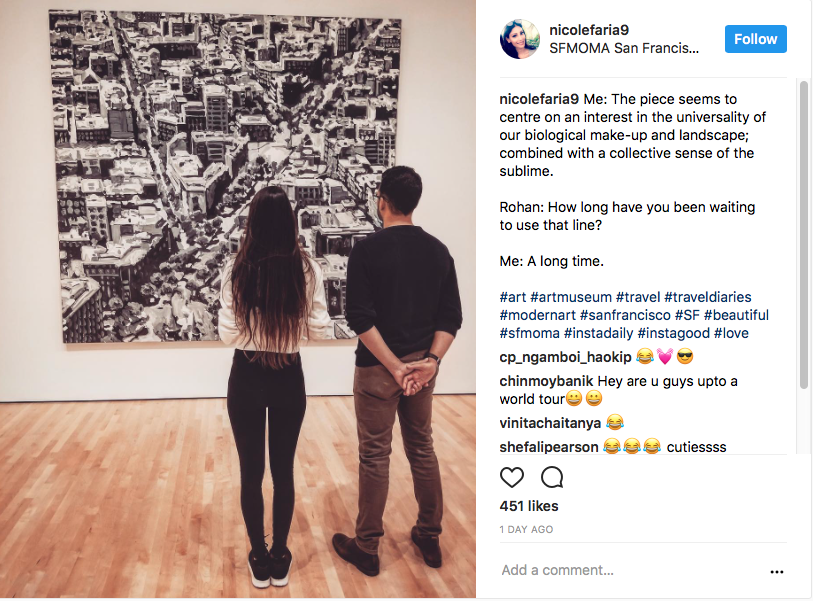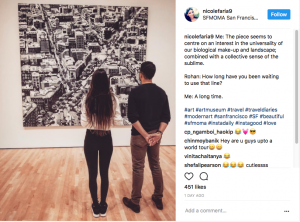 ---
Don't leave without becoming a Jumper insider
You'll get weekly motivation and first dibs on exclusive giveaways and other subscriber-only resources you can't get anywhere else.
---
8. Bay Bridge
One of the nicest views of the Bay Bridge can be seen from behind the Ferry Building Marketplace. If you're an early bird, head down there for sunrise and grab a seat on a bench along the pier. Hint: The Starbucks around the corner opens super early, so you can get a coffee to keep you company.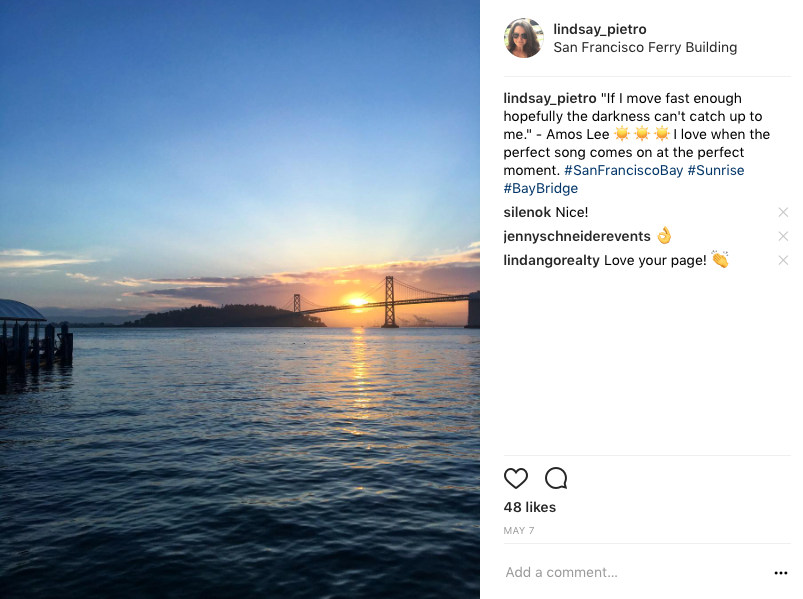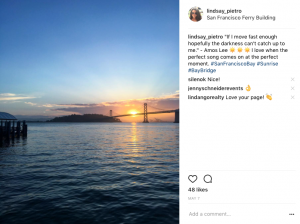 7. Ocean Beach
The 3.5-mile, white Ocean Beach isn't overrun with tourists or overpowered by high-rises. Enjoy the waves, seabirds and Instagram opps, but stay out of the water – it's freezing cold and risky (you may see some uber-experienced surfers taking their chances, though). Instead, stick to a sandy stroll and maybe some kite flying.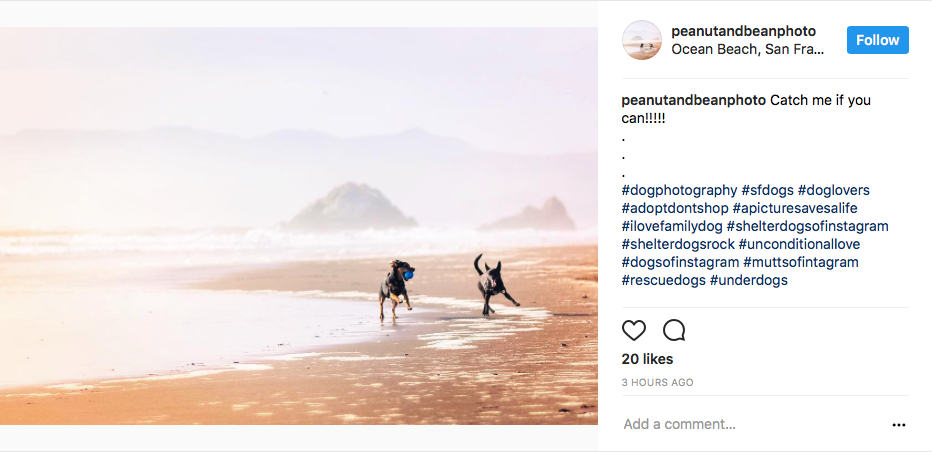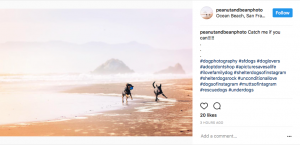 6. AT&T Park
Set against the San Francisco Bay, AT&T Park is home to the San Francisco Giants baseball team. True sports fans should book a behind-the-scenes tour to access the areas where only players and staff members are allowed. If you're not a baseball fan, you can still head to the field to see a concert, join in on a marathon or watch another sporting event, like the Rugby World Cup Sevens.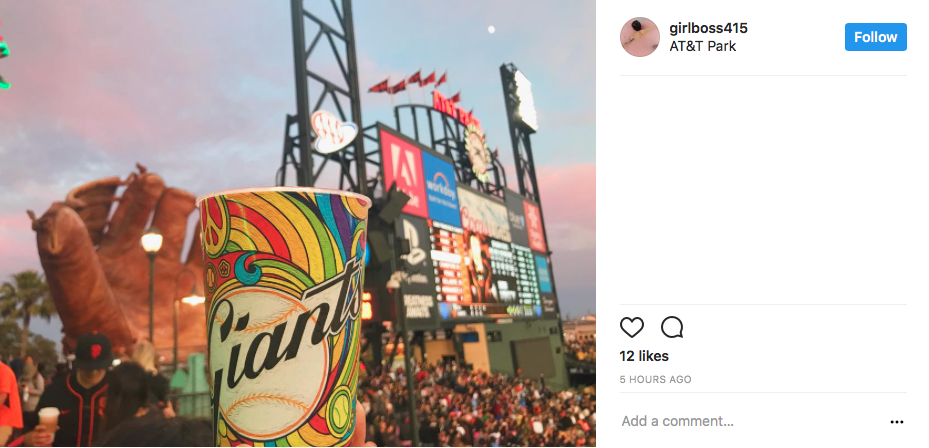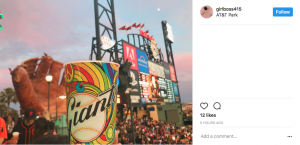 5. Fisherman's Wharf
The bright, energetic Fisherman's Wharf is jam-packed with souvenir shops, restaurants and attractions. Geared towards tourism, it's a great stop if you want bold, colorful photos, especially if you can get a clear view of the carousel or if there's a show on the stage behind it.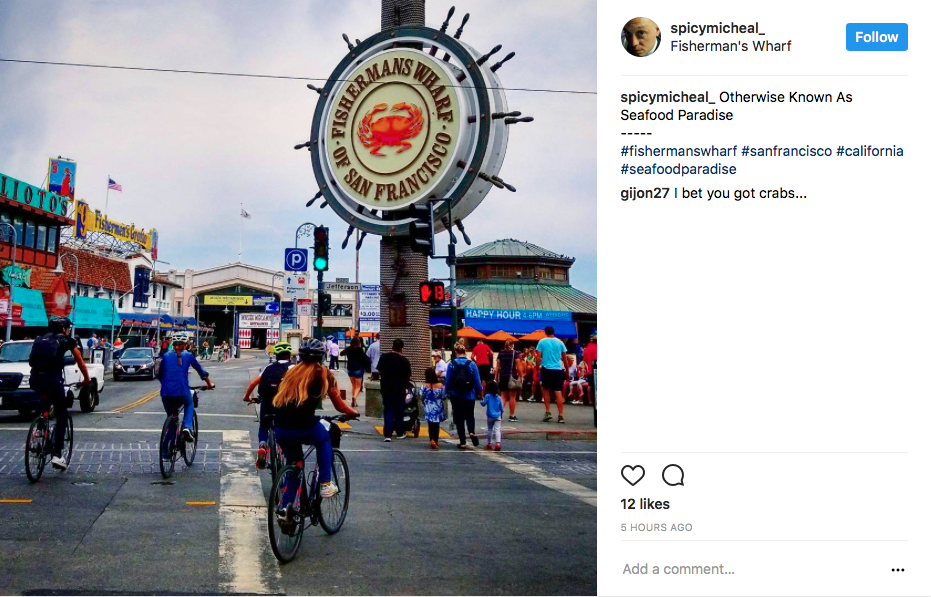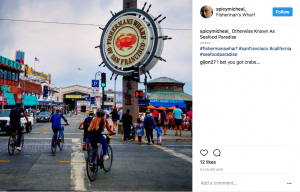 4. Union Square
Union Square, a 2.6-acre public plaza in Downtown surrounded by some of San Francisco's best-known streets, is a hub for shopping and dining. Get there early in the morning to watch the street artists setting up for the day. Walk to the corners of the plaza to see more of the painted hearts, which can be found throughout the city.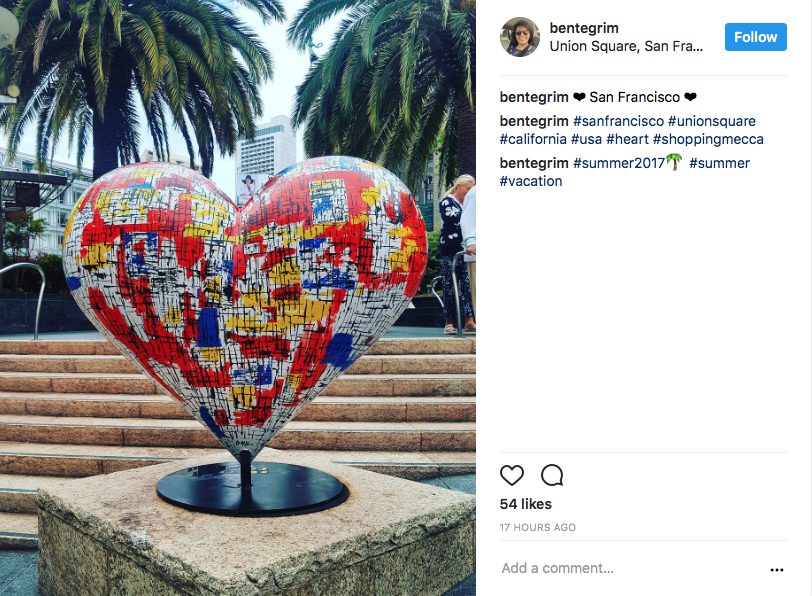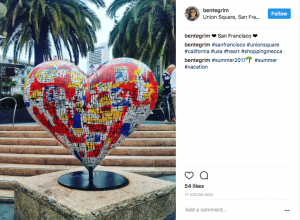 3. Alcatraz Island
Alcatraz, the no-longer-in-use federal penitentiary, is a can't-miss trip for history buffs and true crime heads. Alcatraz Island can be experienced from afar or up close thanks to cruises and tours. If you decide to go to the island, you'll also get a good look at the West Coast's first lighthouse and U.S.-built fort.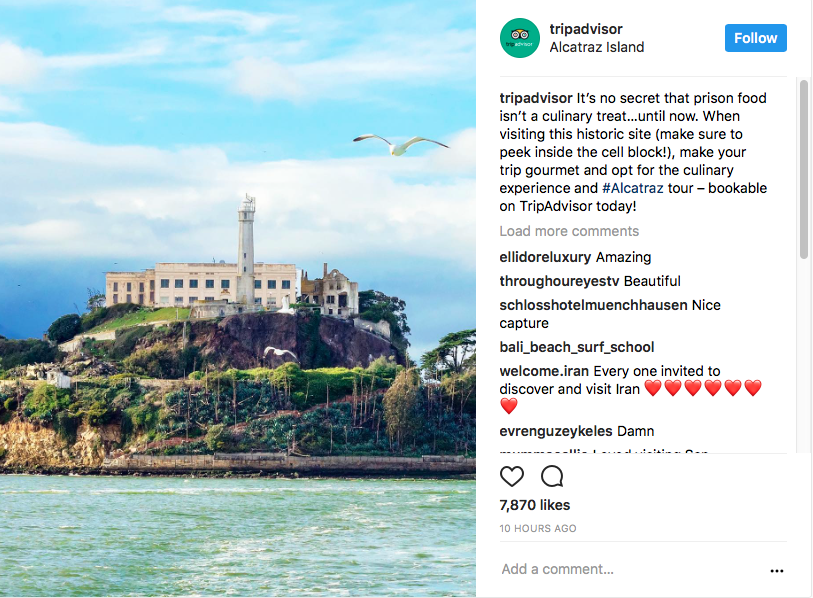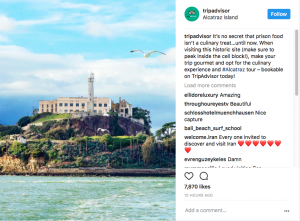 2. Pier 39
Head along the water from the Ferry Building Marketplace to Pier 39, the "official" start of the more tourist-heavy area of the pier. You'll see (and smell and hear) sea lions basking in the sun, possibly one of the most Instagrammed sights of the area.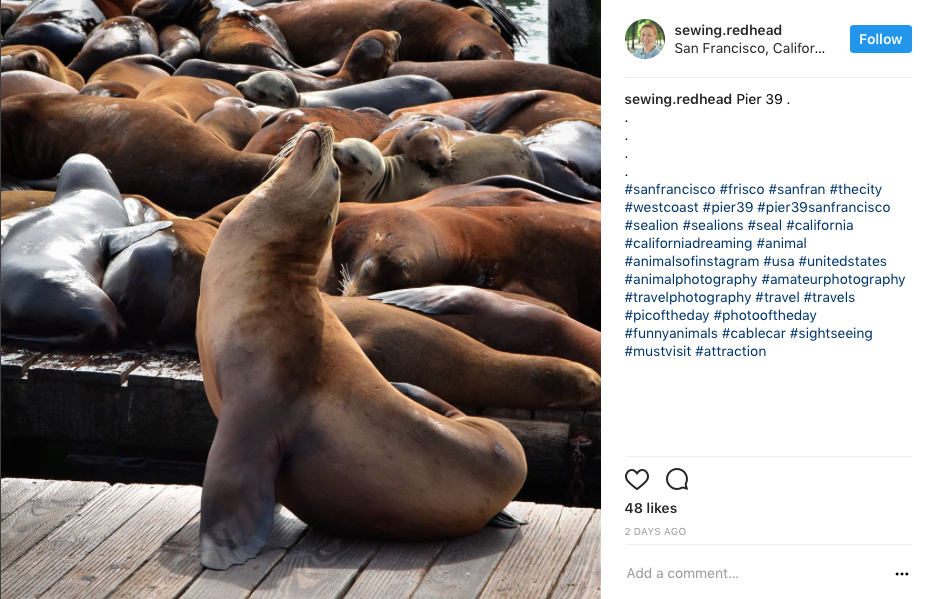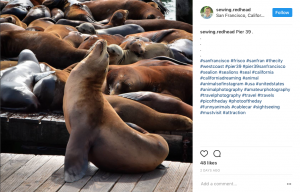 1. Golden Gate Bridge
Probably the most well-known landmark in San Francisco, the Golden Gate Bridge has a lot of vantage points throughout the city. To get as close as possible – and to stroll along its 1.7 miles – start in The Presidio National Park. You'll be able to take photos of the bridge as well as from it.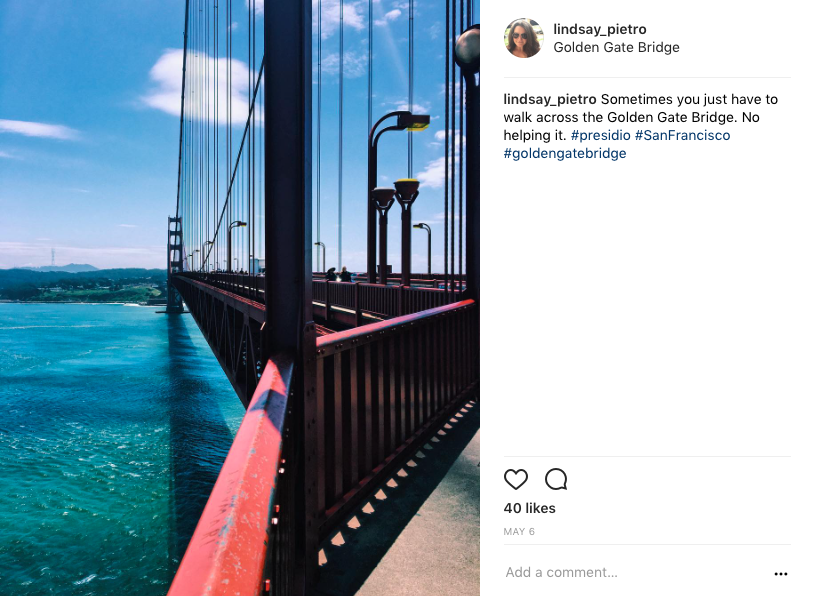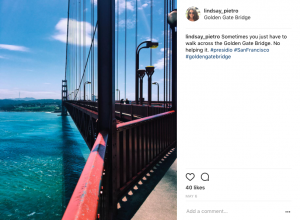 One more thing…
If you liked this article, then you'll love this one: San Francisco's 27 Most Popular Restaurants on Instagram.
Do you know of any other Instagram worthy spots in San Francisco? What are they?