Museums are still pivotal parts of society. 
They hoard history, artifacts, and creative endeavors like nowhere else in the world and continue to top traveling to-do lists. Despite this, fewer people than ever are walking through the doors of museums and cranking back the hands of time to explore the past.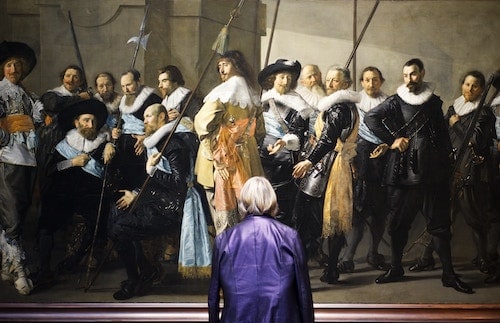 Source
This is particularly true of young people, who are instead choosing to spend their time doing other things, like perusing social media. 
Bad news for museums all round – or is it?
Creative museum marketing departments are beginning to wise up to the lack of young visitors and are putting programs in place to encourage the youth of today to get cultured. To do this, they're making themselves more visible in places where younger generations are more likely to see them – Instagram, Facebook, Snapchat, and Twitter.
Museums Are Made for Cool Online Content
The good news is museums are hotbeds of content. 
There's so much awesome stuff to take photos of, write about, and share, that it's almost impossible to not grow your online presence once you pick up the social media mic and start putting yourself out there.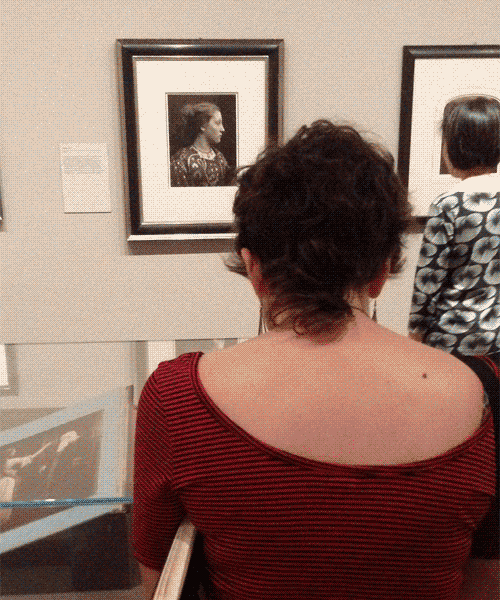 Not only this, but social media has the ability to make museums and cultural institutions more accessible than ever. 
Today, you don't even need to walk through the doors of a museum to experience and learn from the exhibits. 
As a result, departments that were once destined to remain locked away in the dusty bowels of a museum have the chance to stand in the spotlight. We're talking about specialist areas, like collection management, research, and conservation. 
With direct access straight to the handheld devices of potential visitors, there's more scope than ever to share every aspect of a museum with the right people. 
This has resulted in an influx of social media managers at museums all over the world sharing witty posts, viral pictures, and quirky, educational content – which boosts engagement and starts much-needed discussions around the role of museums in today's tech-driven world.
Learn How Your Museum Can Go Digital with Social Media Marketing
Source
First Things First, Which Social Media Channels Should You Use?
It seems like not a day goes by without a new social network emerging from the ashes. It's a fickle world out there, which makes it difficult to decide which social channels you should commit to in the first place.
The key here is to consider your audience. 
Users vary wildly from channel to channel, and it's up to you to determine who you want to reach and where they hang out the most.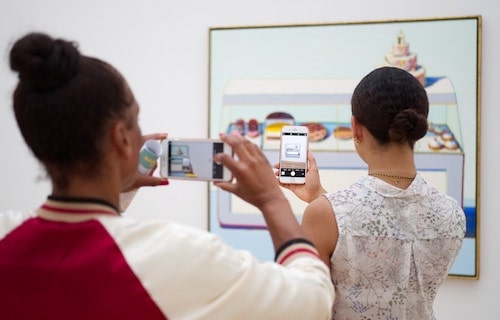 Source
"By channel there are big differences," says Kate Carter, the Senior Digital Marketing Manager at the British Museum. "Our Instagram audience is, you know, on average much younger than our Facebook audience, which doesn't mean that we necessarily think about the content differently because we think about people more in terms of their areas of interest rather than grouping them by age."
When is a Good Time to Post?
Finding the right time to post on social media is a fine art. Again, this will depend on who you're trying to reach, where in the world they are, and what their daily lives look like. 
For example, the safest time to post when targeting young professionals is right after working hours. According to the chart below, those times would be after 4 pm during the week.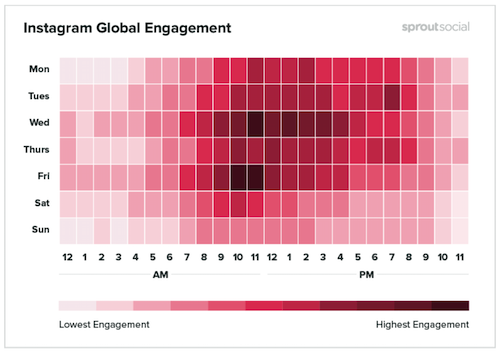 This post has some pointers for finding the best time to post on the most popular social channels.
What Do You Need to Do Before You Get Started?
The museums that have the most success on social media don't just wing it. They aren't throwing spaghetti at the wall and hoping it sticks. Instead, they're carefully considering how they want to present themselves and what they need to do to get the right eyes on their content.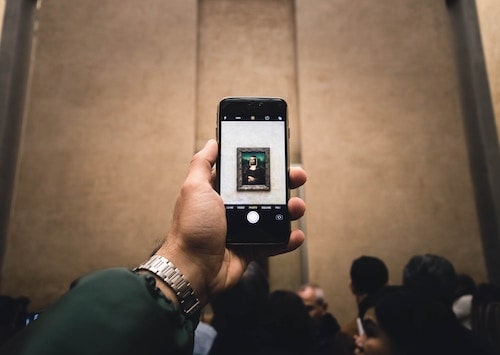 Source
To do this, think about:
What your "why" is:

Why do you want to use social media? What's your goal with it? To

get more engagement?

To increase the number of yearly visits? To promote a specific exhibition? 

Who you want to target:

What kind of people do you want to reach? How old are they? What do they do? Why might they be interested in your museum?

What your strategy is:

Every successful social media campaign needs a strategy. Without one, you won't be able to measure the results, and you'll find yourself winging each post without any real focus.
Creative Museum Social Media Trends From Around the World
1) Get Down With the Kids
If you haven't heard of Snapchat, chances are you've been hiding under a rock. 
It has 300 million monthly users, the majority of which make up the younger generation. In fact, 90% of users are between the ages of 13 and 24 so, if you're looking to tap into this market, using Snapchat is pretty much a no-brainer. 
The most ephemeral of social media networks – images disappear in just 10 seconds – doesn't seem like the place to promote institutions that house objects up to a thousand years old. 
But, for the Los Angeles County Museum of Art, it's the perfect platform. 
The museum snaps pictures of its centuries-old paintings and artifacts and pairs them with pop lyrics or popular "meme" sayings which appeal to younger audiences.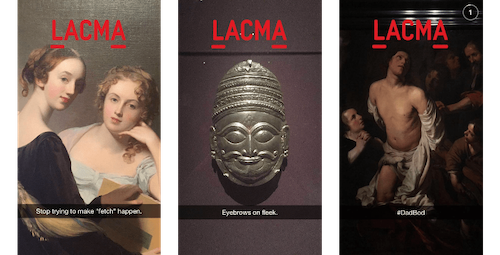 Over on the museum's Instagram account (which has almost half a million followers), users are encouraged to share their own pictures. LACMA promoted its Urban Light exhibition by creating a hashtag (#202lights) for users to tag their pictures of the exhibition.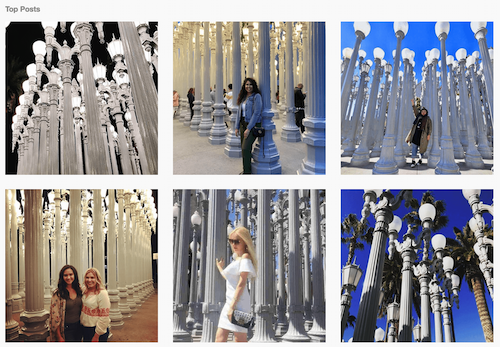 2) Fusing Online and Offline
Social media doesn't just have to be online. Hear us out.
The Art Institute of Chicago ran a great social campaign to promote their exhibition of Van Gogh's Bedrooms. First, they created a model of the artist's bedroom as depicted in the Yellow House in Arles, France. Then, they rented out the room on Airbnb, which came hand in hand with two tickets to the exhibition. 
To kick off the campaign, the Art Institute's social media manager spent a night in the room and documented their entire stay on Instagram.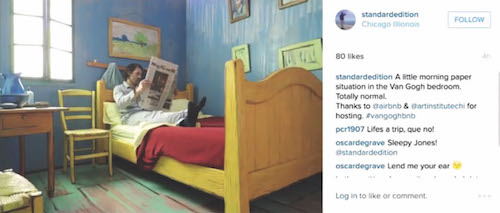 By combining an offline stunt with a digital campaign surrounding it, the Institute managed to reach as many people as possible. Plus, the Airbnb element added a touch of modern day charm to the historic subject.
3) Speak the Lingo
Language has evolved so much. 
More recently we've seen the addition of emojis to our vocabulary, and they offer a great way to "get down with the kids" (a.k.a. speak the same language as younger members of your audience). 
This might not seem like typical museum fodder, but they sure can evoke a sense of fun into often dry topics. 
Take the Museum of Fine Arts in Boston, for example.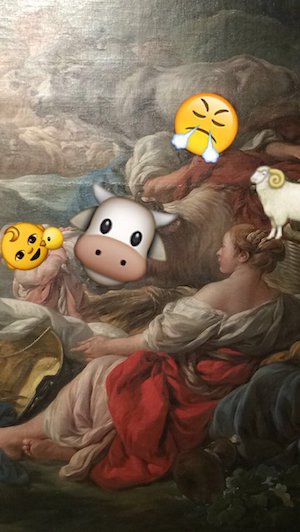 They've taken up posting a weekly art history lesson with a difference – it's done totally in emojis. First, they post on Snapchat, and then they duplicate the lesson on their Instagram Story to 145,000 followers.
---
You've come to the right place.
Get in touch for
a free demo.
---
4) Create "Digital" Exhibitions
Getting bodies through the door is one of the hardest parts about running a museum. 
For people who aren't regular museum-goers, lack of information about an exhibit can be an instant turn-off, and it can lead to them bypassing a show for something where they know what to expect.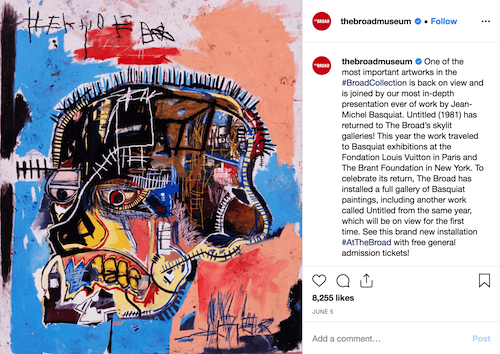 The Broad Museum acknowledges this by creating digital versions of their in-house exhibitions. They share photos from displays along with key information to give their followers an insight into what they can expect if they visit in person.
5) Have a Mascot
It's a common fact that people like to follow people on social media.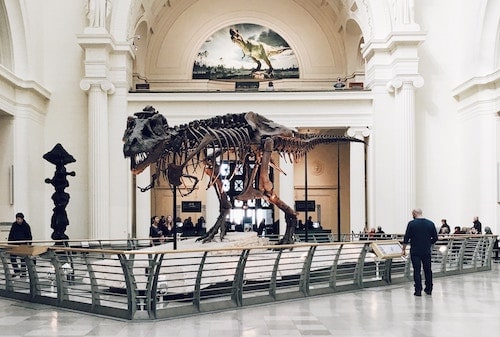 Source
Sure, they follow brands and companies but, for the most part, it's people or individuals that social media users like to keep up with. 
This is because people today crave deeper connections, regardless of whether that's in real life or from behind a digital screen. As a result, it can be tricky as an institution to forge connections with potential fans and visitors.
The solution? Get yourself a mascot, like the Field Museum. 
Sue the T-Rex is an important part of the institution and is the most famous exhibit on-site. The museum's social media team tapped into this and created entire social media accounts dedicated to Sue's life and whereabouts.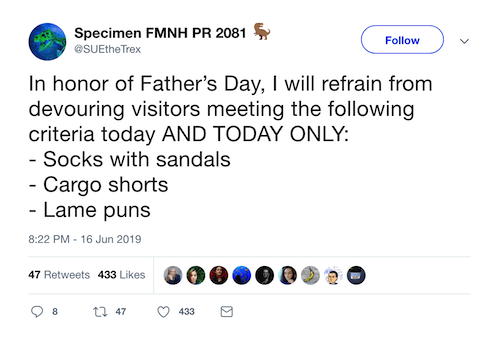 Today, Sue has more than 40,000 followers thanks to her sarcastic, entertaining and, most importantly, educational updates. 
On top of this, the Field Museum runs smaller social media campaigns around the Sue narrative. Their #SueOnTheMove hashtag followed Sue's relocation from one site to another, creating an interactive and insightful narrative for visitors.
6) Get Visual
Museums and cultural institutions tend to be very visual places – people go to them to look at things, after all. 
You can reflect this in your social media posts, just like the Centre Pompidou in Paris does. They use the built-in, 3-column Instagram grid format to play on the visual aspect of both their exhibitions and their stunning building. This helps them create mini-themes within their Instagram account and encourages their followers to keep checking back into their account to see what the latest theme is.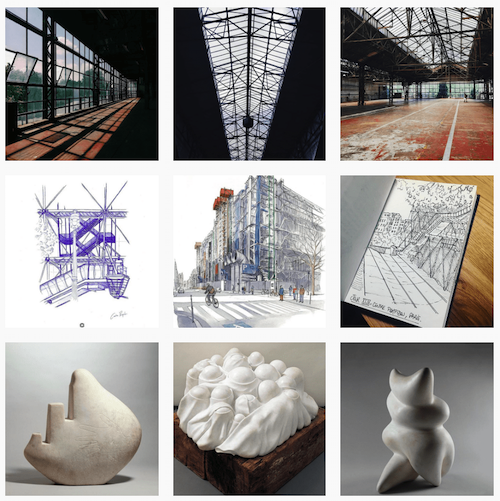 7) Use All Social Media Features
To get the most out of social media, try tapping into all of the available features. It might seem overwhelming when the likes of Instagram is pretty much pushing out a new feature every month, but they're there for a reason, either because users have requested them or because they improve engagement and interaction levels.
Let's take a look at how the Palais de Tokyo does this as an example. 
They heavily utilize the Highlights feature on Instagram to segment different snippets of information and different parts of their institution.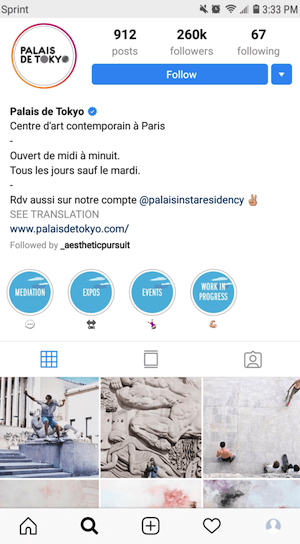 On top of this, they brand their Highlight cover photos to create a streamlined, memorable experience for their followers. You can use the Highlights feature to showcase new exhibitions, provide visitor information, or share details about upcoming events.
8) Get Visitors Involved
Art, culture, and history don't have to be dry topics. 
While there is a ton of educational value in museum visits, there's also an element of fun, and you can nurture this by encouraging visitors to get involved in some way through their social media channels.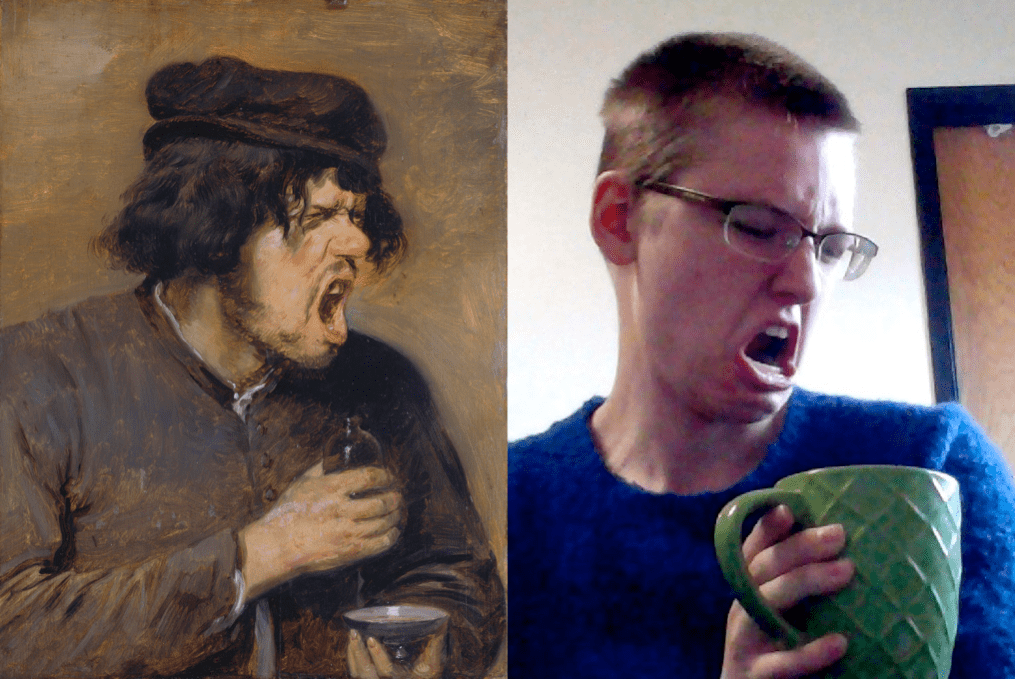 In a project between Europeana and Culture24 aptly dubbed "VangoYourself," the public were encouraged to share selfies of themselves mimicking a famous Van Gogh painting. Not only does this help pique people's interest in certain artworks (some they might not even have heard of before), it also has a viral element to it, too.
Social Media Helps People Find Things to Do
According to research, 86% of people use social media at least once per day, and a large majority use it for finding things to do.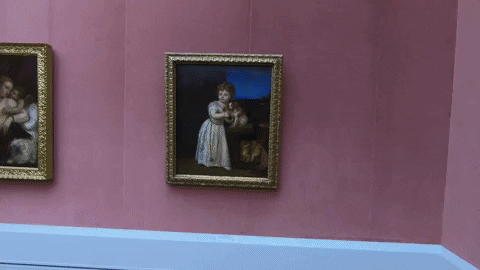 As a result, having a decent presence on various social channels will encourage more people to visit your museum than if you steered clear of social media entirely.
But, in order to bring in a good return on investment (ROI), it's important that you really think about the goals of your social media presence and how you're going to best reach the people you want to reach.
Remember: museums are fun, and social media is a great place to prove it. 
What cool things have you seen museums doing on social media?