Instagram is changing faster than ever.
Stories are about to surpass feed sharing. The Explore Page is getting a makeover. Users can now re-share someone's Instagram post to their Instagram Stories. You can even mute posts from people you'd rather not see on your news feed. And Instagram announced all this just in the past month. (May 2018)
Change is difficult, but it also brings opportunity. Especially for savvy marketers.
What hasn't changed for marketers is the challenge. As more advertisers join the platform, standing out amongst all the new competition is harder than ever. Another thing that hasn't changed? The enduring maxim: "Content is king."
So what can you do to create content that's distinctive, eye-catching…different?

Clarendon isn't going to cut it. Unless your name rhymes with Smamsel Shmadams, you'll probably need the help of a few Instagram Tools.

Fortunately for you, new Instagram Apps & Tools come out every single day, and to be honest, most of them aren't worth the storage space on your iPhone. But some of them—the few, the proud, the marines of the Instagram App world—might even deserve space on your home screen.
So we went looking for them. We tried all the apps we could find and spent literally 2 months searching, trying, deleting, installing, and searching for more.  Just so we could give you this obscenely long, extremely useful, epic guide.
In it, we break down the 85 Best Instagram Apps & Tools (free and paid) to help you save time, create beautiful pics and vids, find hashtags, and much much more.
We hope you like it 🙂
---
Instagram Apps & Tools:
There are literally thousands of Instagram-related apps & web tools out there. We split them up into 9 different sections for your convenience. Click the links below to navigate to any section you please.
---
[

Instagram Video Editing Apps

]
With the option to post a video on social media, these apps come in extremely useful. Video editing apps make the 15 second limit to video posts on most social media sites are a thing of the past with these.
Check out which is the best video editing app for you.
Giphy has established its brand as the market leader for all things GIF (no matter how you pronounce it.) Their app, available on iOS and Android, allow you to record video GIFs, add effects, and even share them via text, FB Messenger, & more.
It's the perfect app to create the next viral sensation on Instagram. Like this meme:
Created by VSCO, this app combines their high-quality image technology with GIFs to up your GIF game so that you can create high-quality short videos and turn them into ultra-dank memes.
It's a great alternative to GIPHY. Definitely worth checking out.
Formerly vStudio, Video Editor is one of the most consistent video editing apps for any iOS software. This app allows you to change font, color, brightness, shading and much more to make your video as good as it can be.
This app which is only available on Google Play and iOS software allows you to piece together either pictures or short clips together to create a video. Allowing you to pair and add music into the video and can then be posted as such to any social media platform.
With this iOS video editor application, it gives you the ability to seamlessly crop, rotate, and overall edit videos prior to posting them. The key feature that makes this video editing app unique is the ability to pinch, crop and zoom in literally any video you take.
With Magisto's smart video editor, it will assist you in creating any high-quality video in minutes. No editing skills? No worries. The smart video editor feature will suggest filters, transitions, music matching to the video and more. With an abundance of filters or options to choose from, this AI feature sets Magisto apart from the competition, consistently gaining them new users.
Capshare allows the user to create, edit, and then quickly post your video or picture to social media sites. Create eye-popping videos that capture moments you want to share with everyone. This video editor allows you to trim, stitch, add captions, edit music to match your video and even loop parts of your video if you would like.
In terms of functionality and control, this is one of the best apps for users, ranging from the more experienced editor to the novice editor. Best for creating quick and professional level slideshows and videos, this app simplifies all of its features for all levels of users. It allows the user to crop, rotate, animate text, add in audio, and fade in and out just as a professional would.
Depending on the level of experience you are working with, this app has what you need for it to be your all in one video editing app. With the free package, you are able to do your basic editing with filters, cropping, rotating, shading and adjusting things like focus and exposure. For each user the needs are different, and with the in-app purchase option of Filmakr, it opens more and more options to each user so that the more moderate editor and professional editor can effectively edit their material.
---
We're selling custom lists of Instagram Influencers for $7
For just $7 we'll send you a custom list of 30 micro-influencers in categories such as:
Automotive

Beauty/Skincare

Cannabis

Fashion/Apparel

Fitness

Food & Beverage

Golf

Guns

Pets

Photographer/General

Swimwear

Travel

Other
If you're serious about leveraging Instagram influencers to grow your business, you'd be crazy not to take us up on this. 
Each list is customized to your exact requirements. Yes, we actually have a real human being go on Instagram and dig around for these people!
At only $7, it's a tiny investment that will save you hours of work. So get it now while you can. (Limit 1 per customer)
---
---
Aside from this app being extremely easy to use and maneuver through, it will assist the user in creating meaningful, professional cinematic video content for social media. With three simple to find editing tools in the app, it makes creating high-quality content easy and effective.
With VideoFix you can for free edit multiple videos to combine them, change their speed, apply filters, add in music to match the video and more. This is a great app for someone who is beginning and needs assistance editing.
For quick and easy text editing on videos, Text on Video brought to you by Vine offers the user the ability to add in and animate text with several editing options to your video. Text not enough? That's ok this app also allows the user to add graphics and music to match to the video.
This complete video editing app offers more than just your typical editing features, but also features such as recording and adding in audio to a video, adding in text and animating it, cutting and cropping videos to the right size and length, and even create a video collage. When you're all finished save your work and then upload it to any social media site.
---
[

Instagram Video Design Apps

]
This video editing app, produced by Instagram themselves is one of the most used. It allows you to take quick short videos and turn them into high-quality loops you can then post.
Another one of Instagram's very own apps. This video editing app makes it possible to take stunning time-lapse videos whether you're in motion or still. This unique feature allows an edge up on any other time-lapse app out there.
An app also produced by Instagram. Layout is Instagrams flawless way to create fun, well-edited collage pics. This app seamlessly lets you upload photos or take them spur of the moment.  Whether you create your own layout or pick from one of the templates they provide, Layout has what you need to create your ideal collage.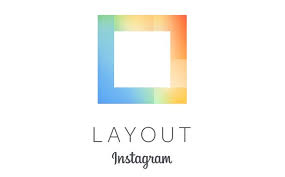 A Boomerang look alike, Boomy allows the user to take or upload a photo/video and turns it into a high-quality looping video clip for you to post to your social media platforms.
Produced by GoPro but not only for GoPro cameras, this app allows the user to piece together bits and pieces of videos and pictures from multiple sources to make one cohesive and well edited short video. You can even use music with the app and have it edited to match timing with the video.       
One of the best time lapse video editor apps out there, Lapse it allows the user to create high-quality time lapse videos. Whether from their iOS or Android software this app is for users of either software.

Doesn't it annoy you when you try and post a panoramic but you have to shrink it down to thumbnail size?  Instapan allows your panoramic picture to be posted as a slow panning video so you still get the whole shot while creating a high-quality video.
So there we are, some of the best video editing apps for Instagram and what makes them so great. Go find out which is best for you!
To see even more options check out Tools for Making, Designing, GIFs and (of course) Stories.
---
[

Instagram Photo Editing Apps

]
We live in the era of smartphones, and with the quality of cameras on smartphones now, everyone thinks they're a pro at photography.
Here are some of the best Instagram photo editing apps we found across all levels of photography from beginner to pro.
Its simplicity of layout and functionality make it one of the most widely used photo editing apps out there. If you are looking for a photo editing app this is probably what will come up first. Its use on Android and iOS software make it the most widely used editing app.
While this app can be used to edit your photos and is great for it, this app gets a lot of praise for the preset filters and layouts the app offers. The filters and layouts give it a more professional look without making the picture look more edited then it is. Paying for the app opens you up to even more options of preset filters and layouts as well.
Selfie takers have no fear, this app is here to help you. Even the best pictures still need to be touched up, this app allows you to touch up selfies and give them that little extra finishing touch so they're perfect.
This web-based editing app gives you the full spectrum of tools for free. From professionally editing your pictures, and even create graphics as well, this app will give that in-depth look to professionally touch up each picture.
This is your complete photo editing app, with features ranging from their meme maker, sketch mode, and collage options. This app makes it so it will directly post to whichever social media platforms you want to post to.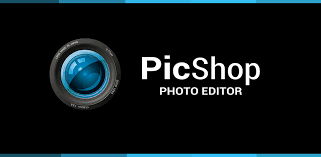 Adobes' Aviary editor allows the user to take pictures and add unique effects to create high-quality images and then immediately share to social platforms. One unique feature of this app is it will even suggest editing ideas to the user when you upload a photo the app.
This highly rated app is great for beginner photographers, ranging in services from basic photo editing features like filters, picture layout, brightness and so on. This app also takes care of the more experienced photographers with their professional editing options.
This photo editing app separates itself from the others with one unique feature. They have professionals waiting to edit your photo exactly how you want it. Take your photo, upload it to MIKU, say what you want to be edited and then within two hours, someone from MIKU will send your edited photo back exactly how you wanted it. This streamlines the editing technique if you are not the best at it.
Unwanted items ending up in your pictures? That's ok, with Touch Retouch this app allows you to remove unwanted objects from your pictures seamlessly. This app offers tutorials for the user to become fully aware and fluent with the editing features they offer.
Similar to Enlight, This app contains all your basic photo editing features from touch ups, filters and cropping to adding in text and graphics but has since then added to the layering, filter and even raw sharing. For iOS software this is one of the best photo editing apps for iPhones out there. With the purchase of this app, however, you then get more professional level editing options.
While the pictures can take a little bit longer than other apps to load, with their user interface being so intuitive and easily maneuverable for the user it allows you to take high-resolution photos and edit them without ruining your workflow. The ability to manually adjust your camera settings such as shutter speed helps to set this app apart.
With an unparalleled library to choose from for any editing tool you may require, Darkroom is the app for you. Edit your photo with any editing tool you can think of, and if you can't find it, the premium package will really give you endless editing options. Darkrooms ability to help you customize your pictures truly makes it a great picture editing app.
Selfie lovers beware, this app is for you look no further. This app takes taking selfies to the next level. Aside from having a multitude of editing features supported by Artificial Intelligence, and Augmented Reality, one feature that really sets this app above the other selfie editing apps is its live editing feature. The live editing feature allows you to edit before you even take the picture.
---
[

Instagram Photo Design Apps

]
Want to add layover colors to your picture? Maybe give it a fish eye look or even blur the background to get the high quality close up portrait shot with the background blurred. This app will let you do all that while giving you the option for several preset filters and layouts.
Personalizing the filters you use, this iOS app gives you access to filters and layouts designed by some of the top photographers out there. While some are free there is an additional cost for more high-quality filters. With each filter comes a description of the photographer and the process behind the filter they produced.
This editor app will allow you to quickly and efficiently crop, filter or adjust the layout of any picture you have. This app fulfills all editing needs and is available free for download for iOS and Google play.
Fused allows you to blend multiple pictures together by overlaying them while also allowing videos to be overlapped by pictures. From there you can adjust how strong the overlapping picture is, how bright and at what angle you want it.
This app is great for when you need to brighten up a picture. While most filters are free some of the better ones come at a cost. This editing app allows you to add in certain color changes like flares, leaks, and even shadow effects as well. Color-wise this is one of the best apps for editing photo color.
You wouldn't think there are so many options for photos in black and white but with this app you see how wrong you were. This app turns any picture into black and white coloring but different than the Instagram black and white filter you are able to adjust the level of black and white in the photo and have a list of preset black and white filters to choose from.
For the food lovers out there who have to document each and every meal they eat, this app is for you. The apps filters are specific to food. You'll see filters such as Yum, Tropical, BBQ, Sweet, Fresh, and so on. While this app is great for food lovers there have been reports that the app can crash when taking pictures.
One of the more fun photo editing apps to use, this app allows the user to do a number of things to a photo from creating realistic photomontages with face detection software to highly stylish filters. Why not put your face on a statue or painting? With Photolab this is all possible, get creative with your posts.
This app has a few main focuses, its top features include adding in layers and textures from their endless library of options. The number of grains and textures it allows you to use combined with the added feature of allowing film overlays from an actual camera really set it apart.
With the ability to overlay your photos with a number of lighting elements, it gives your photo a more realistic look of being able to adjust the shading, blurs, fog, and shimmer feature. This app is best used for outdoor photos with its ability to add in more realistic lens distortion effects.  
Using styles and layouts based off famous artists such as Picasso they are able to give the user a highly professional artistic editing app. Aside from being an app that is quickly able to share your artwork, using AI this app can best assist you in editing your work.
With this simple and effective editing app, it allows the user to impose any image over another seamlessly. Whether you want to mask or layer a picture this picture editing app is for you. All projects you have going on can be worked on and saved at any time during editing making it easy to switch between pictures regardless of being done editing.
You have the knowledge to create killer pictures now, so try it out and use these apps to see how you can create a great Instagram profile pic like the cool kids.
OR…
You can check out even more ways we've previously touched on to edit your Photo with these 21 Best Photo Editor Apps.
---
[

Instagram Story Apps

]
Instagram stories are HUGE right now. But how do you stand out on them?
With these apps listed below, you can edit your Instagram Story to create eye-popping and intriguing stories that will draw everyone in.  
One of the most widely used stories editing apps, this app will make anyone watching your story stop and watch it. It allows you to animate multiple texts in stories to create eye-popping text to immediately draw the user in.
Another typography app, this one also allows you to add unique animation to texts within an Instagram story/highlight.
This app similar to Hypetype and Boomerang, allows you to take multiple short clips and piece them together to create a looping short video. While also allowing you to animate text within the story.
Novice or pro, whoever you are this app is for you. Their ability to push such strong content through the stories or highlights feature is something to be emulated. whether you are creating something or editing an already existing picture, they have editing features for the experienced photographers to beginners.  
Produced by Adobe this app has revolutionized the way you can create a short video for high-quality stories with solid engagement to consumers or other users. Adobe Spark is being used not only for Instagram stories and ads but across all social media platforms to easily create high-quality short videos.
Similar to Boomerang Loopvid allows you to take short video clips and loop them over again to repost to a story. This app however similar to Boomerang offers a greater amount of editing options and longer lasting videos than that of Boomerang.
Aren't you tired of having to try and fit your story into 15-second videos? With Storeo it allows you to continuously record a story past the 15 second time limit and then seamlessly adds the complete video to your Instagram Story. This app also allows you to edit previously taken videos to create a seamless story.
 Just as the name suggests, Cut Story allows the user to cut current or previously recorded videos and then exports them chronologically to Instagram stories. But just the video is not enough, this app also will match music you wish to be heard in the story to the video as it plays.
Have no idea how your Instagram Story should look? Don't worry about Easil's Instagram Story Templates they take away the stress of figuring out to set your stories style by providing stylish templates for you to personally choose from.
InShot makes editing videos for stories a breeze, handling everything from cropping and editing to adding in borders and even creating sound effects for the video, it does it all. This app is quick and easy to use making it ideal to instantly edit your video and then post it to your story in an instant.
With an abundance of layout options available, Diptic is great for creating collages whether in story form or a regular post. Diptic not only allows the user to post collages to stories but add in text, frames, and music that will match up to the story. While this app has an abundance of options and most are free some are an additional price.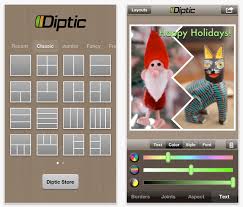 Another great video editing app produced by GoPro similar to Quik but with slight differences. Splice is for the user who wants to have more control over the editing of each individual video clip. Quik is great for the everyday user but if you are used to editing videos you're going to want to use this app to edit each video exactly how you want to.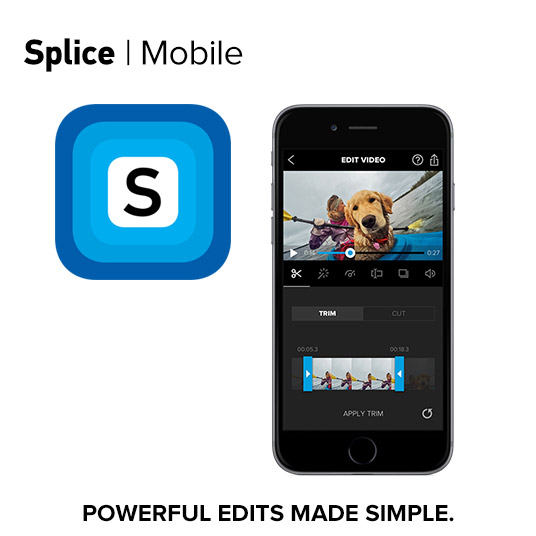 58)
Preview
This is a complete comprehensive tool to edit any photo, video or story. If you want one app where you can do all your editing needs in one this is it, with features ranging from analytics and insights to reposting videos and even scheduling the time and day in which you want the video to be posted this app handles it all. One key feature of Preview is being able to create your own story highlight cover.  

The once SnapChat clone Snow pivoted from picture and video messaging to purely video and picture selfie posts. Now a full-service photo and video editing app, you can add in filters, music to match your video and even augmented reality features to adjust your photo or video.
This collage based editing app is perfect for creating video collage posts. It allows you to put up to six videos in one collage and last up to ten minutes, which is longer than most of the apps currently out there for video editing. To further make the collages unique and smooth, they created smooth transitions to connect each video within the collage.
This app allows you to quickly and easily edit pictures, and videos for you story feature.  Pick from one of their many templates, and choose to add in some eye-popping text or sticker to the story. Canva lets you do it all, to create beautiful images.
But leaving it at editing your stories would be a mistake.  
You're taking the time to edit these stories to create professionally edited pieces. Do not let them just disappear after the time limit, you put the work in so use the great stories you created.
Now that you have an arsenal of apps to choose from for story and highlight editing, see how to get more IG story views and tips to make them better. 
Editing apps are always changing. See how Apps for Creating Instagram Stories have changed from what they were.
---
[

Instagram Repost Apps

]
Marketers now have the responsibility of creating creative and meaningful content for a multitude of brands, which as we know can be difficult sometimes. So what can you do when your content is wearing thin?
One thing some marketers do is reposting meaningful user-generated content to connect their brand to the community. Reposting this content will help the brand in a few ways, increasing community outreach and fostering more buzz about your brand in the community.
To help with the content fatigue here are several repost apps to help you keep your content fresh!
While this app is lacking in terms of the amount of reposting features it offers, it stands alone as one of the most user-friendly reposting applications out there. For those that think they are tech handicapped this is for you! While keeping your photos and videos internally and then shares them across the social platforms of your choice. This app is great for any user interested in making the move towards better and more consistent content on Instagram.
Repost for Instagram makes it a breeze to repost your favorite video or photo. This app holding one of the top spots for Instagram has set itself apart by being one of the few repost apps that do not add a watermark to your reposted photo or video as most other apps would do. You still have to mark credit to the where the photo is from but the app will not add in its own watermark.  With the Pro feature, you have the option to then hide credit of the original.
This completely free, no watermark reposting app keeps simplicity at its core with its user-friendly interface. Sometimes you find that picture or video scrolling through your feed that you love and want to show your followers, Regrann for Instagram lets you repost that photo or video.
The Repost it Whiz for Instagram app lets the user directly repost their favorite Instagram photo or video directly from Instagram. Different from other reposting apps, who have you open up the app and have to share the photo/video to the Instagram app from the reposting app.
Reposter, while it allows you to repost your Instagram posts. It only lets you repost the picture or video to another social media platform like Facebook or Twitter. This app takes care of when you want to share what you've seen on Instagram but on other social media platforms.
Save and Repost for Instagram give the user the opportunity to save their favorite video or photo from Instagram to their phone. From this point, they can take one or multiples of the saved posts and upload the post to their personal account to share it with their followers.
This reposting app like the majority allows you to repost any photo or video from another Instagram account to your own personal fee. While it does add a larger mark to give credit to the original post which is a bummer, there is one huge way this app sets itself apart. This app, unlike others, lets you repost unwatched stories and repost them to your feed or story.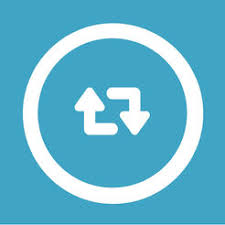 ---
[

Android Video Editing App

]
This social media-centered society, constantly makes it a necessity to be informed and have access to a smartphone all the time. But there's a big question most of us never have to ask… What if we don't have an iPhone, Ipad or Mac?
Don't stress!
No longer will you have to stress about looking for a new editing app for your Android powered device.
To help, we have a breakdown of the best video editing apps for Android.
This app available for Android brings HD quality editing skills to the palm of your hand in your Android smartphone.  Being able to rival any high-quality editing app for iOS software, Android users have just the tool to level out the playing field. Whether you want to quickly edit, or create your own video effects, PowerDirector is one of the leading video editing apps for Android.
KineMaster is a full-bodied Android video editor whether you want to cut, trim, or even add in a 3D transition to your video, this app handles it all. The overall level of control you have at each level of editing is what sets this app apart. From you beginners to professionals this app can handle whatever your editing needs are.
When it comes to editing apps regardless of software, Adobe has set themselves aside as one of the best producers of editing applications out there. When it comes to Premiere Clip, you feel confident in creating a professional video quick and easily.
While being a highly popular editing tool it does not overwhelm the user with too many features to edit. This app has stood apart as a great way to create music videos or just your average video. With its basic functionality and ease of use, this app is great for users looking to make a quick funny video. While for the more serious editor this may not be for you.
From trimming and cutting your videos to adding in music, This Android app which does not add a watermark or limit the length of time the video can be. Overall this app lets you pick a photo or video from your camera roll, choose a filter, transition background music and then share it instantly to Instagram.
Film, and instantly edit with ActionDirector. With an abundant of filters, transitions and text animation options this video editor app is one of the best out there for Android. Different from others, the Android devices with the most up to date software will be able to support and edit 4k videos.
---
[

Android Photo Editing App

]
Now that we've given you a breakdown of the best Android video editing apps, it's time to talk photos.
Fotor Photo Editor brings together the professional level editing with the functionality of a beginners editing tool. Whether you are looking for a filter, trimming, cropping, or wanting to enhance your photo, Fotor has it all. Consistently one of the best editing apps for android.
For the more experienced photo editors, LightX Photo Editor should be one of your top choices for editing on Android.  With a large number of editing tools and techniques, this app will allow you to completely transform the photo into a masterpiece. From adding stickers to blurring pictures and adding in color splash effects this app will have whatever you need to edit your picture.
With over 100 filters and effects, paired with their AI software, this app allows the user to edit in real time. Blemishes no longer…with the AI software in this app will auto remove blemishes from your selfies as you take them. Overall with the number of editing tools and filter effects Bonfire is a leader in Android photo editing apps.
Pronouncing themselves as THE app for Android photo editing, Toolwiz Photos-Pro provides the user with over 200 editing tools to choose from. This app is Best used when in the hands of an experienced photo editor. Multiple layering and shaping your images are two effects which set Toolwiz apart from their competitors.
This app was created with the goal of being the best photo editing app while also having the best user interface for extreme ease when editing a photo. Some of the features Airbrush offers range from retouch editing to HD editing and even real-time editing techniques. Finishing the post to social media is even easier with their share directly from app to social media platform.  
PhotoDirector brings together the photo editor and collage maker aspects. Being able to choose from several editing features this app can handle a lot. The in-app camera allows the user to in real time making adjustments to the photo like brightness, and saturation.  With all the best features one could wish for this app takes care of your photo editing needs on Android.
---
[

Hashtag Apps For Instagram

]
It's 2018 and we're still talking about those darn hashtags!
That's cuz hashtags are still one of the best ways to increase your engagement and reach new audiences. Be smart with how many you use, and what types you're using. Ultimately it comes down to quantity and quality in choosing the right hashtags.
You can use up to 30 hashtags but typically based on research we've done you want to stick to around 7-10 hashtags. Target them at specific niche hashtags to make sure they are relevant and meaningful to your audience.
Here you can see what apps we found to be the most helpful when generating and finding the best hashtags get the most engagement.
Want to quickly find the best hashtags for your picture by just clicking on a category? This app lets the user pick from a set of categories relating to their post and then quickly chooses the best hashtag for the most engagement. This app makes it as easy as can be to copy and paste the hashtags to your post.
In need of finding the most popular hashtags as you create a post? This app lets the user search for the top trending hashtags in a category. While you have to open the app separate from Instagram or Facebook this app lets you choose the hashtag, copy and then paste it to your post on Instagram.
Boasting as the best hashtag generator app for Instagram, this app finds hashtags relevant to your post and then analyzes other options to increase your reach and engagement.  From there you copy and past the hashtags to your own post. On top of this, the app will let you save hashtags you use frequently and even view new trending hashtags in the same area.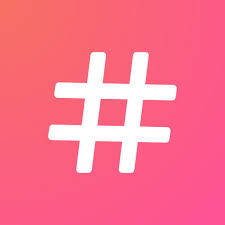 The complete hashtag app for Instagram, Hashme, is more than just your average hashtag generator. Enter in text or upload your picture or video you want to post and with their photo recognition software will suggest relevant and trending hashtags. With over 1,000,000 possible hashtags this app allows you to expand your reach to audiences you previously may not have thought of.
No more wasting time looking for relevant hashtags, this app offers the user the ability to check out trending hashtags based on the category your post falls under. Whether you want to expand your reach or focus on a niche tag, customize your own tag or pull from a set of categorized tags. Hashtagged makes it quick and easy to copy and paste the tags to your Insta post.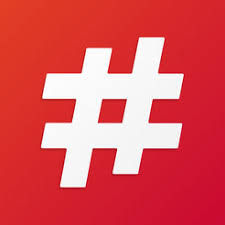 It's easy to get lost in the sea of Instagram editing apps available, especially when perfecting a post before posting it has become a necessity for brands and influencers. 
Brands, influencers, and users are always producing eye-popping content all over your news feed. With it becoming more and more difficult to produce engaging content that stands out from others, check out any of these apps to help you create engaging content.
In order to see what posts and apps are working for you. You'll want to check out The 11 Best Instagram Analytics Tools with Free Trials and Features.
What are your favorite apps? Did we miss any?  
Let us know in the comments below!