Like many companies, you're trying to grow your business using brand ambassadors on Instagram. You've heard what an effective strategy it can be.
Word-of-mouth marketing has always been one of the best ways to attract new customers, but Instagram has given enterprising voices some incredible speaking power.
After all, 74% of people will turn to social media for help when deciding what to buy.
However, even if you've tried having a brand ambassador to present a friendly face for your company and increase awareness online, there's a chance you're questioning that decision. You haven't generated any new sales since you launched your campaigns and it's starting to impact your bottom line.
This is a situation many businesses find themselves in. And it happens because they don't know the right way to find brand ambassadors.
We've identified what makes a good ambassador, how to find one, and even included a few examples of companies that are doing it right.
3 Traits Every Social Media Brand Ambassador Should Have
A trap many companies fall into is believing that brand ambassadors should be celebrities or individuals with huge followings. While they can be either of those things, those factors alone don't guarantee success.
A brand ambassador is someone who promotes your company and endorses your products. Although a large following is helpful, it's not always necessary.
Here are three qualities you should look for in a brand ambassador:
1) Engagement
The person you choose should have an established Instagram following. But this doesn't mean you should just pick the person with the biggest following. You want to look for someone that has a high level of engagement with their followers. 
When someone with a large following shares a post, they will likely garner a lot of attention. But that attention doesn't always stick, and it doesn't always lead to new sales.
But someone with high engagement levels can influence their followers to action.
In this case study, two influencers in similar niches promoted the same product on Facebook, Instagram and their own blogs.
The first influencer had 600,000 Instagram followers and 24,000 Facebook followers. The second had only 10,000 Instagram followers and 8,000 Facebook followers. But the results of the campaign speak for themselves.
The first influencer's post received 300 shares, a thousand Likes and resulted in 5 sales.
The second influencer's post received 10 shares, less than 100 Likes and resulted in 100 sales.
Which influencer do you think was more successful?

Source
2) Professionalism
Your brand ambassadors act as the face of your company. So it's a given that you want that person to act in a professional manner.
You should look for brand ambassadors that are willing to take initiative and act on their own. They should engage with potential customers without being asked.
They should also represent your company with honesty and integrity. After all, your brand ambassadors have the power to either help or hurt your company.
Subway's long-time spokesperson Jared Fogle is a good example of this risk. Though Fogle hadn't been a spokesperson for Subway since 2008, his 2015 arrest for child pornography charges brought negative attention to the brand.
3) Authenticity
It's no secret that consumers are tired of ads. According to Hubspot, 84% of millennials don't trust traditional advertising.
That said, your brand ambassadors are not sales reps. They should be promoting your company and your products because they genuinely believe in what you are offering.
If they are only pretending, this will be obvious to their followers.  
The right brand ambassador will represent the values of your company with their words and actions. Therefore, when their followers hear them talk about your products, they should have a clear understanding of your brand's purpose.
How to Find Instagram Brand Ambassadors
Now that you know what you should be looking for in a brand ambassador, it's time to talk about how to actually find that person. Fortunately, this isn't as difficult as you might think.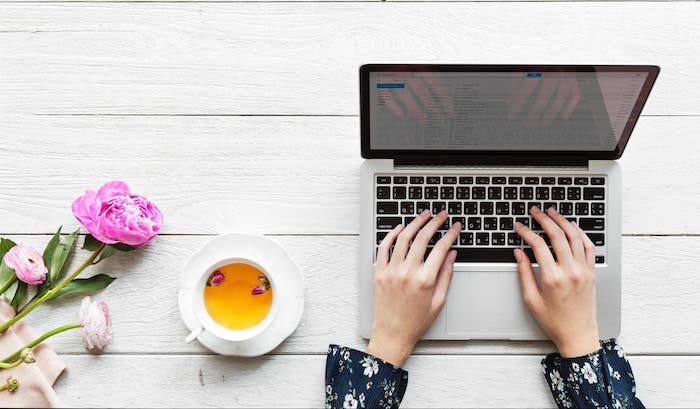 Here are four ways to find successful brand ambassadors for Instagram:
1) Know what your goals are
If you want your campaign to be a success, you need to know exactly what you're hoping to gain from it. The best brand ambassador in the world can't help if you don't know what you want.
Working with a brand ambassador is a team effort. That person should also understand the campaign goals and what role they play in delivering on them.
You can help this understanding with clear program guidelines and a seamless onboarding process.
2) Find influencers that are already raving fans
If authenticity is key to a successful campaign, then you'll want brand ambassadors that already love your products. But they should love more than just your products.
They should be excited about your company and your mission.
The good news is, many of these individuals are probably already active on your social media accounts. Start paying close attention to your followers and who regularly engages with your brand.
Start small and look for people who are truly passionate about your company. We'll showcase examples of how you can do this later in the article.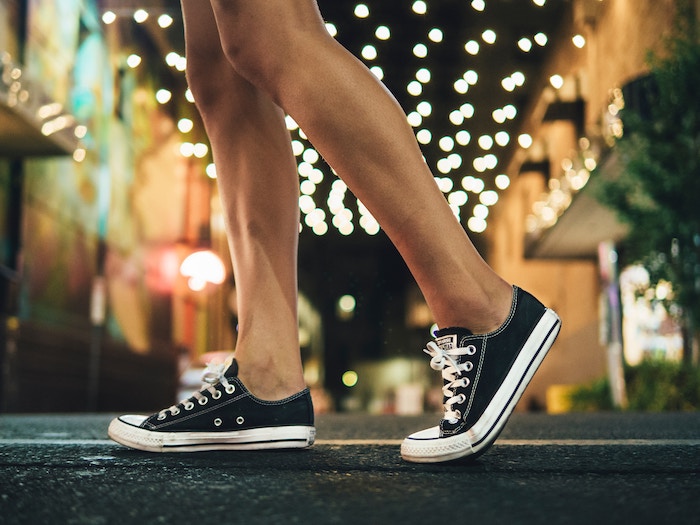 Source
3) Get creative with compensation
Your brand ambassador program should benefit everyone involved with the campaign. And that starts with a fair compensation package for your ambassadors.
But what if you can't afford to pay for brand ambassadors just yet, or have only a limited budget to devote to these campaigns?
This is where it makes sense to get creative about your compensation methods. You may be able to compensate brand ambassadors by offering them free or discounted products, special access to company events or other company perks.
4) Aim to build relationships
Finally, once you're happy with the right brand ambassadors for your company, you need to find a way to keep them. That's why you need to focus on building a relationship with each person.  
Regularly check in with your brand ambassadors to ensure they are still excited about your company. Create a conversation with them and invite them to offer feedback and suggestions.
This will go a long way toward making them feel heard and validated.
But make sure that these conversations don't turn into micro-managing. A good rule of thumb is to check in about only a month to ensure you aren't hovering.
---
Finding Instagram Influencers is a pain in the behind!
Let us do it for you, with this exclusive offer.
For just $7
we'll send you a custom list of 30 micro-influencers in categories such as:
Automotive
Beauty/Skincare
Cannabis
Fashion/Apparel
Fitness
Food & Beverage
Golf
Guns
Pets
Photographer/General
Swimwear
Travel
Yoga
---
4 Real-Life Brand Ambassador Campaigns from Brands
Now that you know what to look for and how to find your brand ambassadors, let's examine a few real-life examples.
Here are four examples of successful brand ambassador campaigns from some of the world's best marketers:
The Company:

Pedigree
The Influencer:

Kristyn Cole
 In 2015, Pedigree started a campaign called "Buy a Bag, Give a Bowl."
For every bag of dog food purchased from Sam's Club, the company donated a bowl of food to a dog in need. Pedigree partnered with influencers like Kristyn Cole to promote it.
On Instagram, Cole shared a moving story about her dog to promote the campaign. She also shared this adorable photo of her dog and baby laying together.
Cole's sentimental story and photo did the trick. Throughout the campaign, Pedigree generated 43 million social media impressions and her post got 62,800 views.
---
The Company:

La Croix
The Influencers:

Micro-influencers on Instagram
Founded in 1981, La Croix makes flavored water but they still find ways to stay fresh and relevant online. In recent years, the company has enjoyed increasing popularity among millennials, who are notoriously hard to please.
And this is no accident, but rather it's largely due to their Instagram marketing strategy.
La Croix seeks out a variety of micro-influencers on Instagram by looking for individuals who have already tagged them in photos on social media. Basically, instead of focusing on well-known influencers, La Croix showcases everyday people drinking their products.
La Croix offers them free water for their continued loyalty and for sharing their photos on Instagram.
Then the company asks permission to share these photos on their own Instagram feed.
---
The Company:

Sperry
The Influencers:

100 Instagram micro-influencers
Sperry, the company known for its boat shoes, decided to ramp up their Instagram marketing campaign in 2016.
The company worked with 100 micro-influencers who were posting images of Sperry shoes on Instagram.
Influencers posted photos of themselves on top of buildings, drinking coffee by the shore, and exploring exciting locations. And of course, they were rocking their Sperry's in every photo.
---
The Company:

Fiji Water
The Influencer:

Kelleth Cuthbert
This is not your traditional brand ambassador campaign, but it deserves a spot for creativity alone.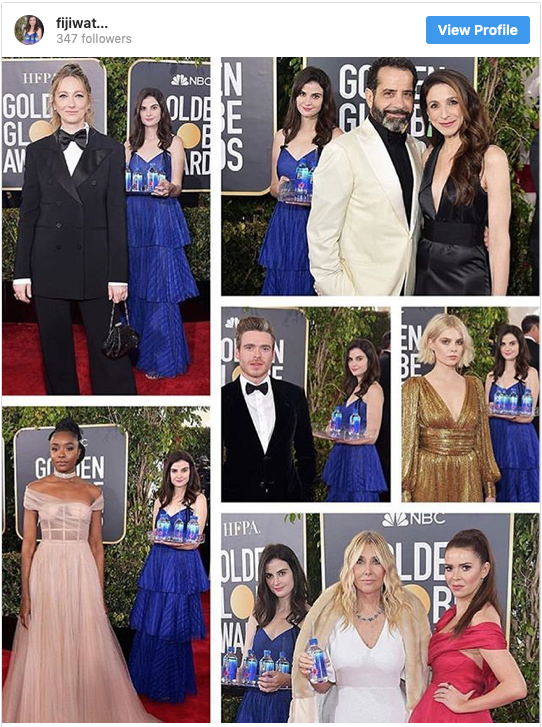 Fiji Water made a splash at the Golden Globes when a model in a blue dress holding Fiji Water repeatedly photobombed celebrities.
Nicknamed the "Fiji Water girl," her name is Kelleth Cuthbert and she is one of the company's brand ambassadors. The campaign was a viral success and the photos inspired dozens of memes.
Final Thoughts on Finding The Perfect Instagram Brand Ambassador(s)
A successful brand ambassador program can do wonders for your company. It's a powerful way to not only attract new customers but to re-engage the fans you already have.
Which is probably why 94% of marketers agree that influencer marketing is an effective campaign strategy. But 78% of us also believe that determining ROI is one of the biggest challenges most businesses face.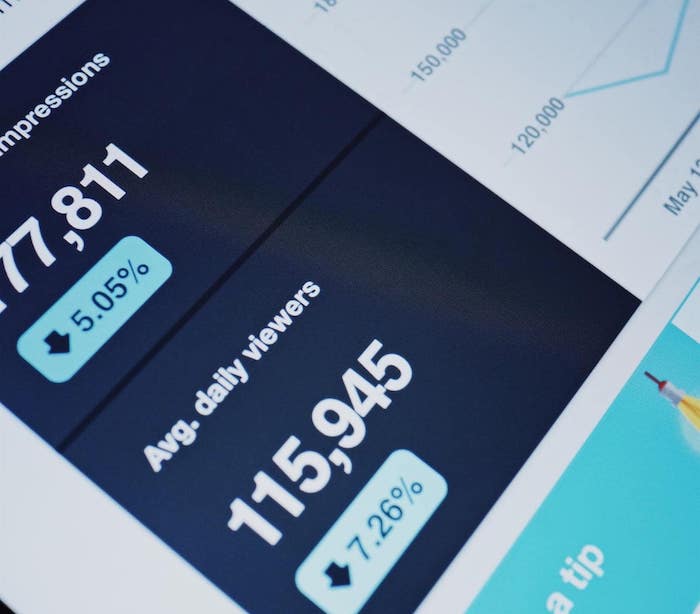 After all, there's a lot that goes into a brand ambassador program. Not only do you have to put the time into finding brand ambassadors, in order to work with them you have to think about onboarding, communication, tracking your campaign goals and more. What you get in return depends all the more on finding that right fit in the first place.
What brands have awesome instagram ambassador programs? Let us know in the comments!