Where did all the likes go? 
Long time passing….
Where did all the comments go?
Long time ago…
Where did all the engagement go?
Gone forever, don't you know.
When will they ever learn?
When will they evvvv—eerrrr learn?
(Please excuse the obscure Peter Paul & Mary reference. I'll get to the real questions now.)
What is the average engagement rate on Instagram right now?
A lot less than it used to be.
Is there anything I can do about it?
Yes, read this article for 33 things you can do to improve your engagement right now. 
Here are 35 ways to get more Instagram engagement in 2019:
1. It's All About the Stories
Take a moment to look at this chart:
Instagram Stories are one of the best ways to keep your followers engaged. How do we know this? Well, because 500 million people use Instagram Stories daily. This is great news for businesses, especially since a third of the most viewed Stories are from business accounts. 
They work so well because it gives followers the chance to feel more connected; it's the closest you can get to a face-to-face chat in the digital age.
But to increase Instagram engagement through those Stories, you have to get strategic, and one of the best ways to do that is to turn your account into a hotbed of riveting resources.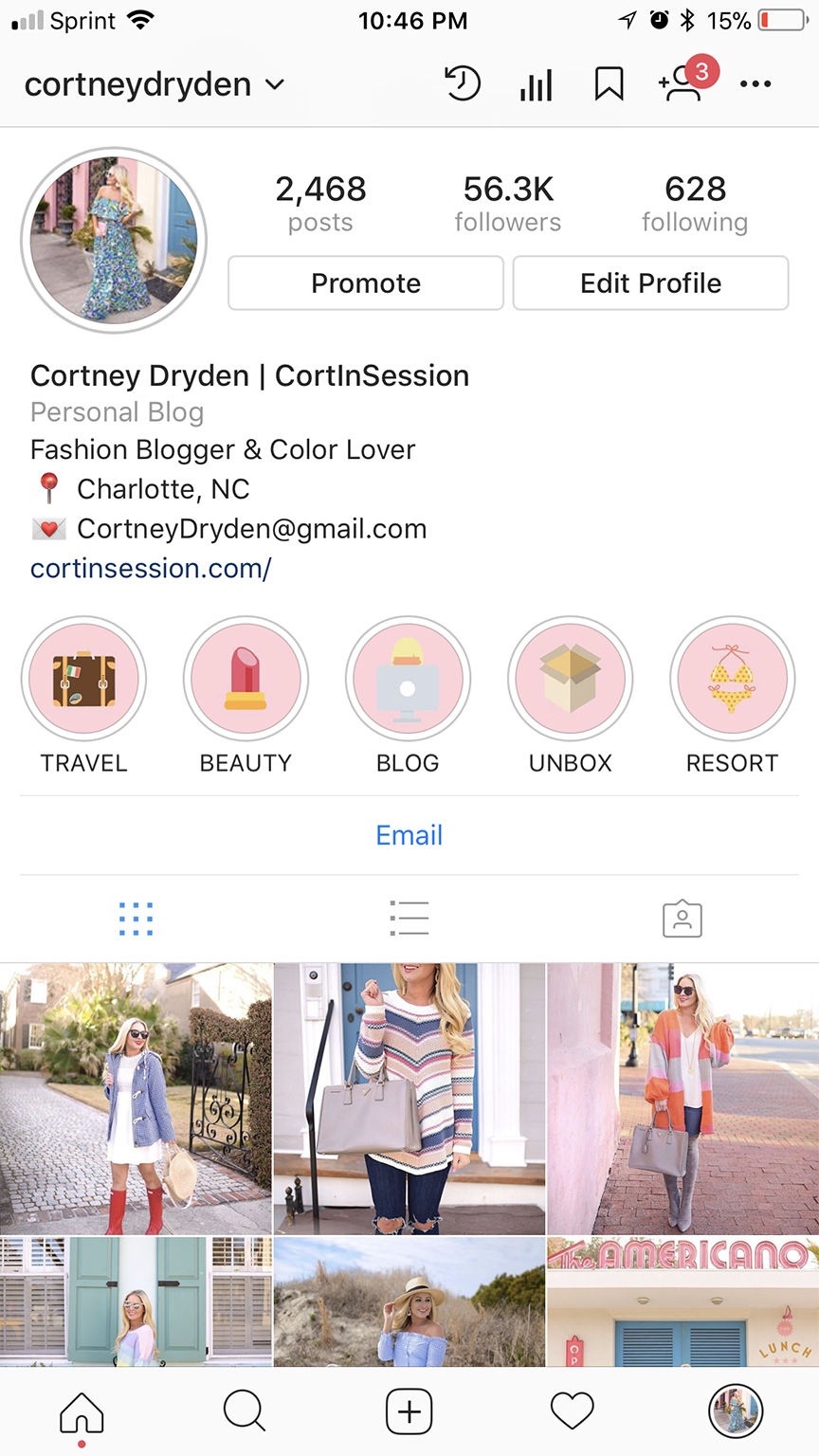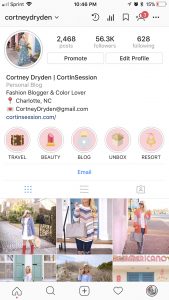 To do that, simply pin your Instagram Stories to your page in a selection of relevant categories so people have a reason to keep coming back for more.
Then, every so often, share a call-to-action in your Insta captions to remind people to get over to your page for more juicy goodness.
2. Get on IGTV
IGTV views are through the roof. Since Instagram enabled IGTV previews to appear and be shared on users' feeds and profiles, businesses have seen over a 300% increase in their IGTV views. Even some of our own accounts here at Jumper Media have seen crazy reach when they use it.
This makes sense, because after IGTV's underwhelming launch, Instagram is doing it all it can to ensure IGTV's success. That means that users who do utilize IGTV are rewarded by appearing more on followers' feeds.
In turn, users are responding positively to IGTV, which explains the high increase in views.
When an IGTV preview appears on someone's feed it looks like this: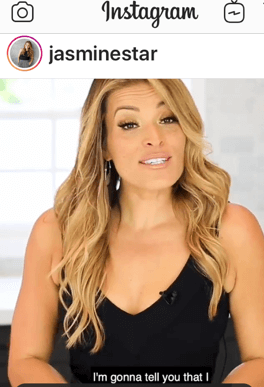 3. Use Instagram's Paid Services
Yes, we know you're looking for free strategies, but just $5-$10 for 1 day and 1 post can go a long way…as long as you're pairing this tactic with other Instagram engagement strategies.
Why does this work? Well, for starters, you paid for it. And Instagram likes it when users give them money, so they reward these accounts with more screen time (meaning you'll show up in people's feeds).
if you're not familiar with how it works, all you have to do is visit Instagram's Business page, go to "Advertising" and "Create Ad." Instagram will then redirect you to Facebook's Ads Manager. If you've already worked with the platform before, then you can also design your own paid ad from there by going to "Create Campaign." It looks like this: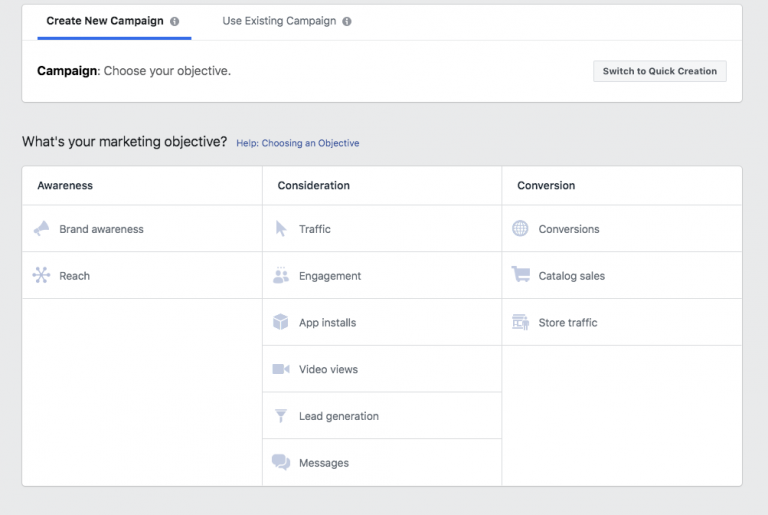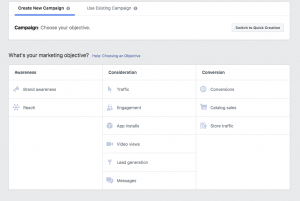 Using paid ads, you can create a Stories Ad, Photo Ad, Video Ad, Carousel Ad, or Collection Ad.
We recommend trying out a Stories Ad or video Ad because they tend to generate more engagement.
4. Use Your Insights
Insights are designed to help you make better moves. With your Instagram, see which posts are performing the best and post similar content. If you have a business account, it's super easy. All you have to do is:
Go to your Instagram profile page.
Tap on the three horizontal lines at the top right corner of the screen.
Tap on "Insights"
Select "Posts"
Click on "Show all posted in the past 1 year sorted by engagement"
Play around with the different filters to analyze information that suits your needs
To really get the most out of your insights and compare your posts, make sure you're creating a variety of content. That means photos, carousels, videos–but it also means featuring something different in each. try posting some how-to tutorials and then switch it up and post some photos of your brand in action. get creative and always keep your target audience in mind.
5. Get on the Explore Page for Ridiculous Engagement on your Next IG Post
So you've probably come across Instagram's cheeky little "Explore" page, where you can browse through all the Insta posts that are rocking it. This particular feature was designed to give the little people more exposure, but that's not the fun bit.
The fun bit is that everyone's Explore page is different.
It's a pretty amalgamation of posts you've liked and posts liked by people whose photos and videos you've liked.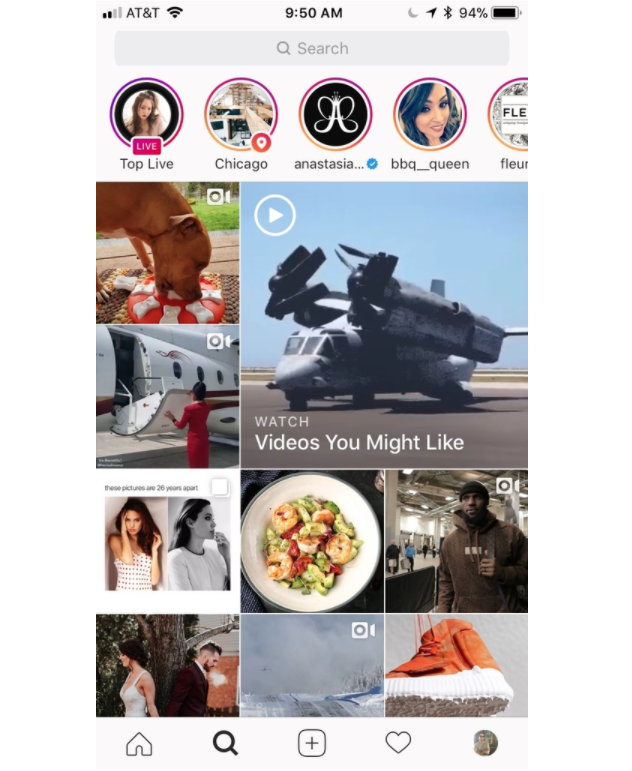 Confused yet? Don't be.
One of the best ways to get onto the Explore page is to get your posts liked by a big account because then Instagram will show it to all the people who follow that big account.
To do that, it's all about getting your hashtag game on point.
We like to use something called the 10/10/10 hashtag rule to give your post the chance to do the rounds in all sorts of circles. This means tagging it with 10 mega hashtags with over 2 million posts, 10 medium-sized hashtags with between 100,000 and 2 million posts, and 10 small hashtags with up to 100,000 posts.
You never know who's checking out what hashtags, and spreading yourself across a range of different "leagues" will be far more fruitful that gunning straight for the mammoth hashtags where your post is likely to get lost in the melee.
6. Strike While the Iron's Hot: Why Time and Engagement go Hand in Hand
Instagram kind of works on a "love at first sight" rule, where posts that get the most lovin' early on will see a bigger reach. For example, a post that gets 100 likes in 10 minutes will do better than a post that gets 100 likes in two hours.
This means you have to play a game of "when are my people online?".
If you've got an Instagram business account, you'll be able to see your most popular times in the analytics (and remember, everyone's most popular time is different so there's no one-size-fits-all here), otherwise it's a case of getting your math head on and experimenting with posting at different times of the day to find out when that sweet spot is.
Remember to take into account time zones and what kind of audience you're serving. Research by SproutSocial shows that global Instagram engagement looks a bit like this: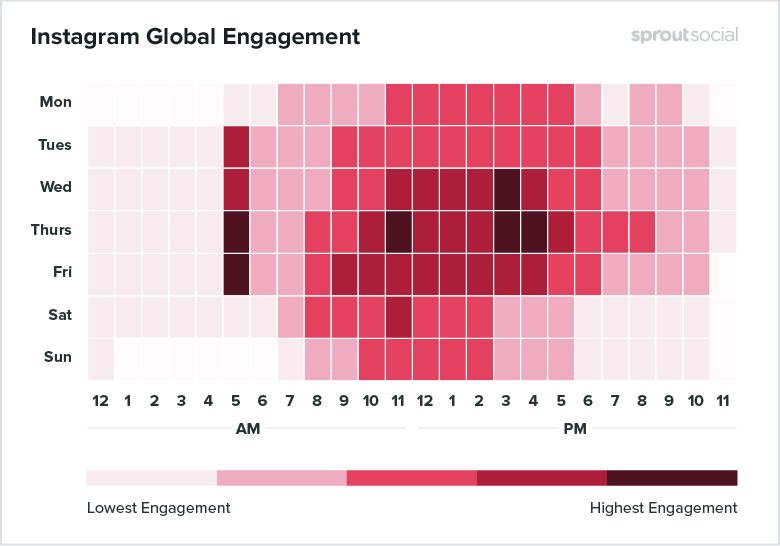 But you can get even more specific. For example, if you're trying to reach people in the healthcare industry, the engagement heatmap looks like this: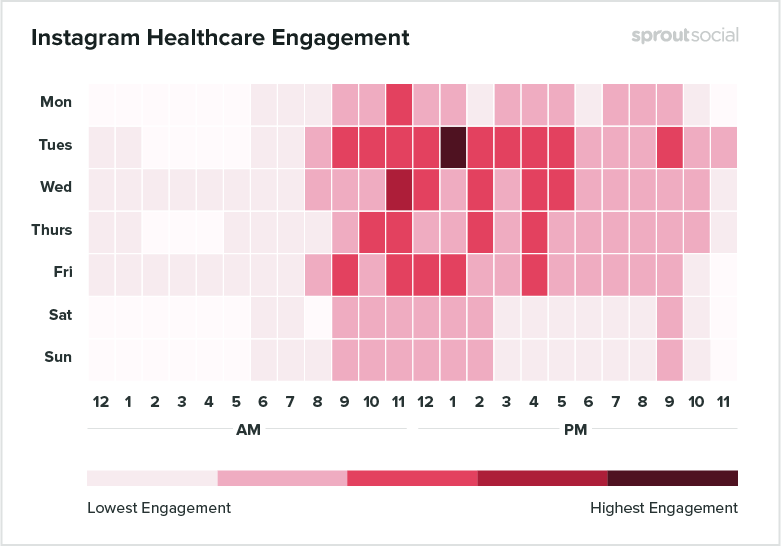 7. Get on the Loop Train: Host an Instagram Contest for More Engagement
Instagram loop giveaways increase Instagram engagement by connecting up a number of accounts in a similar niche.
Say, for example, you, Tina, Bob, and Johnny wanted to give something back to your awesome audiences, you can go all in to buy a prize and then ask each of your audiences to comment on a post on everyone's Instagram accounts to enter.
Simple.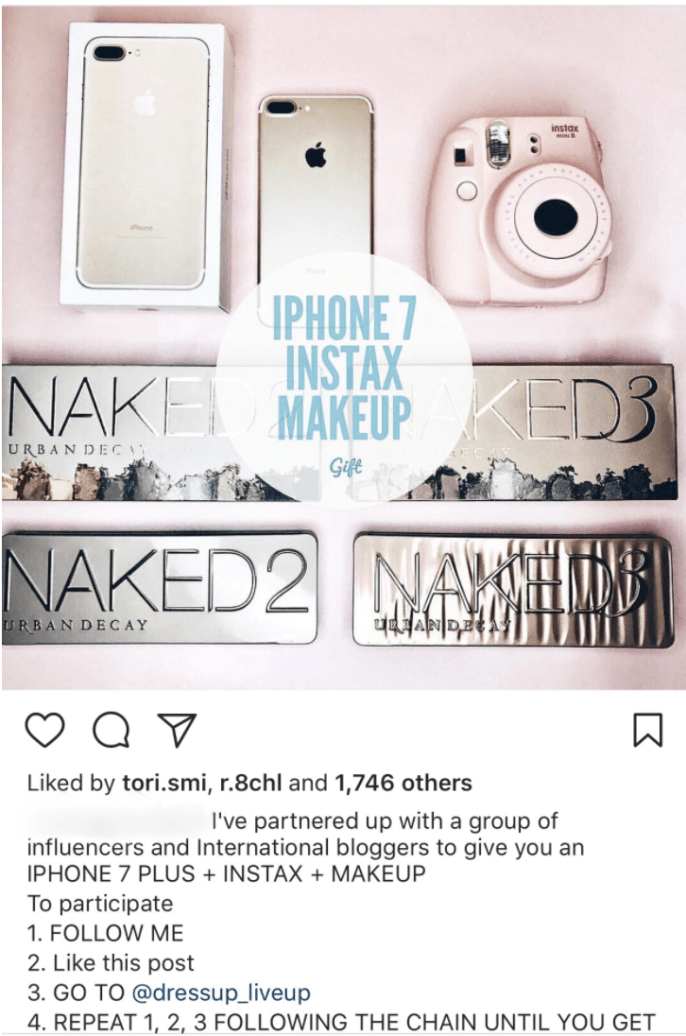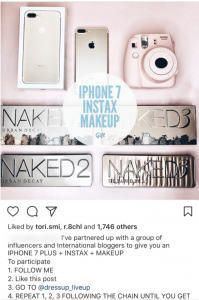 Some loop giveaways loop together over 40 Instagram accounts and see more than 18,000 people getting involved – that's some serious potential right there.
8. Poll It All Together
Yes, we meant poll and not pull there.
Let's go back to Instagram Stories for a mo (did we mention how powerful they are?!).
Here's a question for you: do you find yourself watching the same 'grammers and their Stories every day?
If so, you're not alone.
In fact, the majority of Insta users will avidly watch content by the same people every day – so much so, that you can almost train them to expect content from you. The added personal touch of Stories builds a personal brand, but to increase Instagram engagement, you can add polls and interactive elements to your Stories to create a dialogue rather than a one-way convo.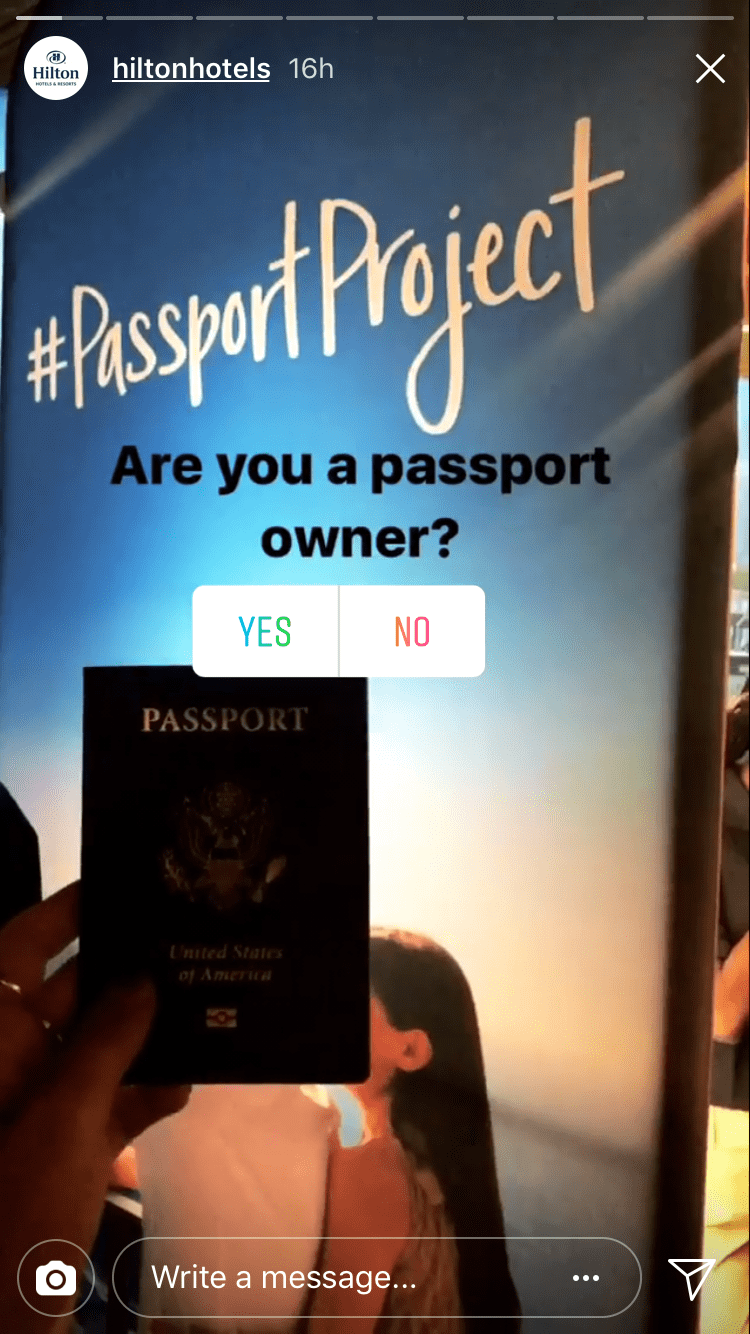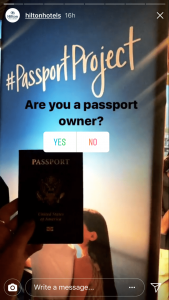 9. You Just Have To Ask
If you don't ask the answer is always no, right?
Or in the case of Instagram, if you don't ask, you'll lose engagement and reach, leaving your account wallowing at the bottom of the used and wasted barrel. Bit dramatic, maybe. But still.
Sometimes people just need a nudge in the right direction, and that can be as simple as adding calls-to-action to your posts. You can add something like these to your captions:
What's

your

favorite ice cream flavor?

Tag a friend who you want to take to Rome

Check out our latest Story to find out how you can win a new car
These are called call-to-actions (CTAs), and they prompt your Insta fans to take the next step.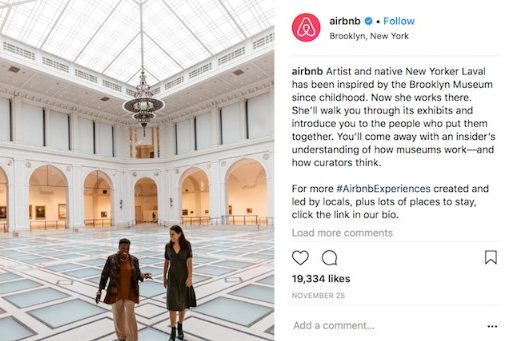 And hey, people expect it from you. "Their minds are prepared for the experience of being called to act," says Jeremy Smith on Kissmetrics. "They know it's coming. Their minds have already decided that there will be a CTA."
10. Be Strategic With Your Hashtags
The key here is to make sure your hashtags are relevant to your individual posts. Don't throw hashtags in there just for the sake of doing it. Have you been brewing your own beer or kombucha at home? Post a picture of you in your awesome lab with the hashtag #homebrewer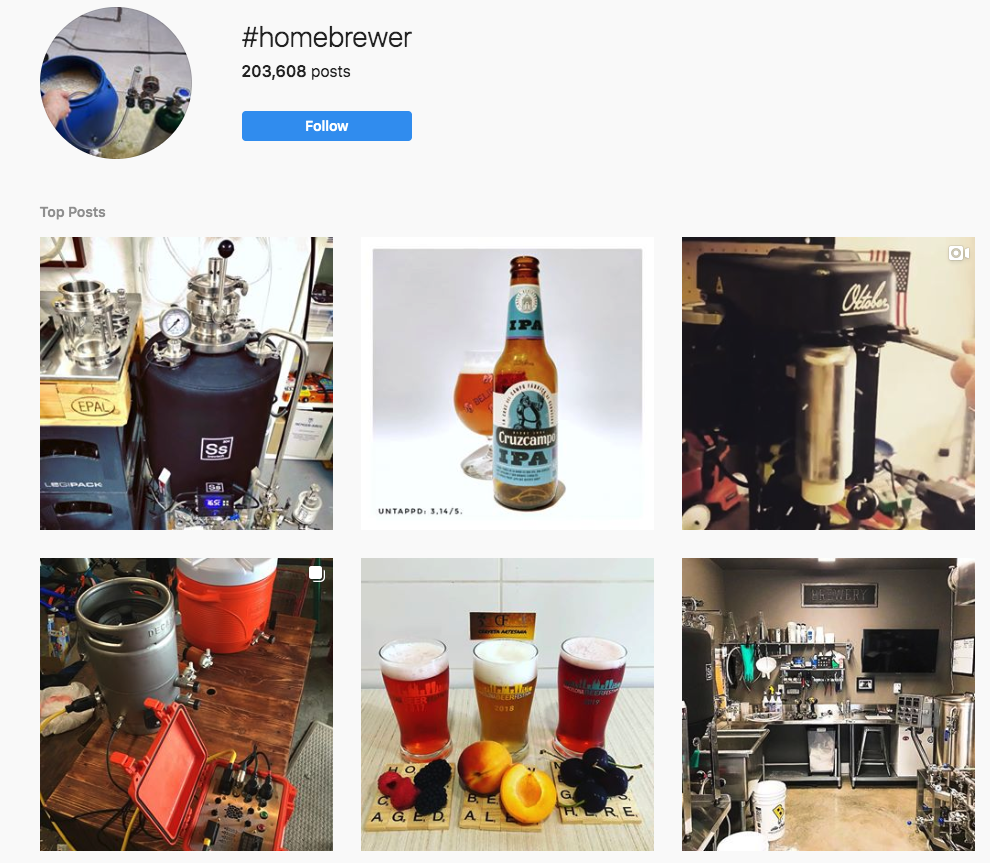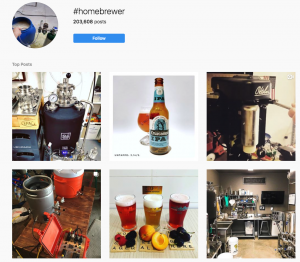 Doing this helps people who'd be interested in your page/business find your profile, and it also helps connect you to other home brewers. And by staying relevant to your individual post, you're adhering to the age-old strategy of consistency.
11. Study Upcoming Trends
Like most other social channels, trends can explode on Instagram (they're called trends for a reason). When people are really into the thing of the moment, they're more likely to engage with content about it.
But there's a flipside to this.
A lot of Insta accounts come to the trending scene too late and find their posts disappear in the millions of other posts about said trend; ergo, no engagement.
Which is why it's important to hop on those trends before they explode.
Research is your friend here: keep a track of what hashtags are growing by the day, and listen out for any breaking news that's relevant to you and your account.
12. Tag Your Posts
The more people who see your content, the more Instagram will share it around (kind of like a proud new parent). This increases your chance of getting more engagement because, well, more people equals more opportunity to engage.
To get more eyeballs on your posts, tag accounts in your niche that are relevant.
This will not only get your posts shown on the "tagged" pages of bigger accounts, but it increases the likelihood of your content appearing on the Explore page (a.k.a. The holy grail of Instagram).
13. Hack Your Instagram Stories for More Engagement
We're back to Instagram Stories again.
Try super-powering them by tagging them with a hashtag and a location so people searching for Stories about those things will happily stumble across your post. This is a particularly strong tactic for events or landmark locations like the Brooklyn Bridge or the Sydney Opera House.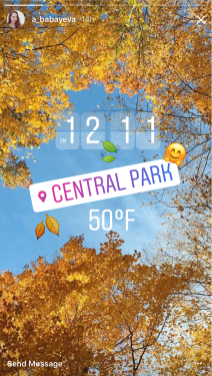 To add these, simply tap the happy-face icon at the top of your Story when you've created it and choose either the Location sticker or the hashtag sticker – so simple!
14. Superpower Your SEO for more Instagram Engagement
SEO is the bane of most brands' lives – no one likes to sound robotic and like they're spitting out words for the sake of it – but it can increase Instagram engagement no end.
How?
By providing you with the leverage you need to get your account to show up in searches.
To nail this technique, you want to incorporate keywords into your bio title so when people search for relevant content, your account pops up near the top.
15. Two Heads (or Accounts) Are Better Than One
Safety in numbers. Two heads are better than one.
There's a reason these sayings are popular. Doing things alone is a struggle, but it's a struggle you don't have to fight through.
Instead, to increase Instagram engagement, you can partner with top-notch people in your niche to reach audiences you otherwise would never have reached.
Influencer marketing is on the rise (particular in the picturesque landscape of Instagram), and by getting together with users that already have a loyal, engaged following, you're showing your authentic side and boosting your exposure to potential new followers – which leads to, you guessed it, more engagement.
16. Get Your Audience In On It
76% of people in one survey said they were more likely to trust content by "average" people rather than brands, and this can mean huge things for your Instagram engagement levels.
Think about it:
The more easily we relate to someone, the more we want to connect with them. Like-minded people somehow gravitate together. So, by sharing user-generated content made by your audience, you're relating to fans on a more personal level.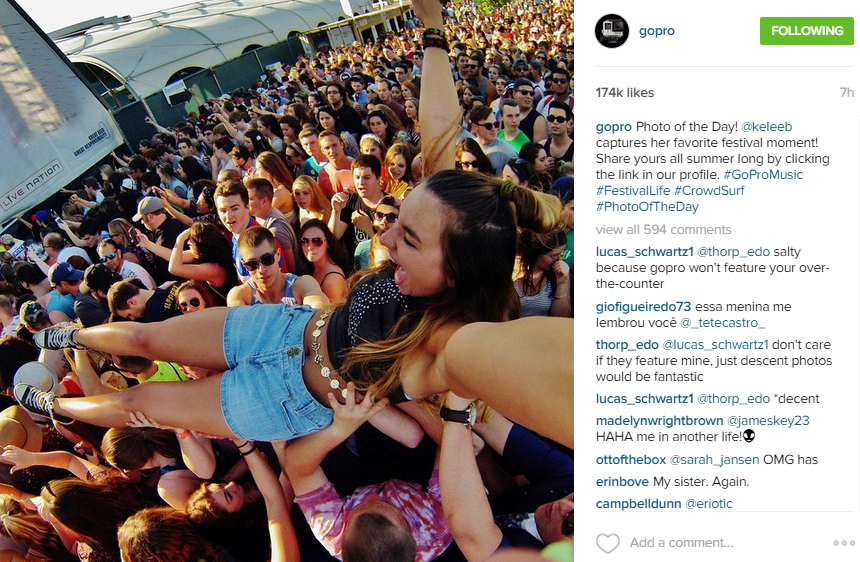 A quick guide to gathering UGC:
Choose a hashtag you want people to share content under and spread it far and wide

Hand-pick the best content and re-gram it (with permission!)
Bonus Tips, Tricks, and Hacks for More Instagram Engagement in 2019
17. Tag Hashtags/Locations in Stories to get more Views [Link]
18. Power likes; or the Secret Trick to Hacking the Explore Page [Link]
19. Join an Instagram Engagement Pod [Link]
20. Start your own Instagram Pod [Link]
21. Don't Edit Your Instagram Posts [Link]
22. Make your Profile Pic Stand Out for More Stories Views [Link]
23. Use the Right Instagram Photo Size (Tall is Better than Horizontal) [Link]
24. Become an Expert on the Instagram Algorithm [Link]
25. Level Up Your Instagram Captions with Ideas from Top Brands [Link]
26. Announce Your Latest IG Feed Post in Your Story for Twice the Likes
27. Cross Promote Your Instagram on other Social Channels [Link]
28. Forget about Posting at the Best Time and Do This Instead [Link]
29. You've Heard it Before, But Consistency Still Matters if You Want More Engagement [Link]
30. Respond to Every Comment for Increased Engagement—Guaranteed! [Link]
31. Use Emotional Trigger Words in Your Call-To-Actions [Link]
32. Use the 80/20 Content Marketing Rule to Keep Your Audience Engaged [Link]
33. Prompt Your Followers to Turn on Instagram Post Notifications
34. Actually, Build Lasting Relationships with Your Followers and They Will Like Your Posts Forever!
35. Listen to our Podcast, Under the Instagram Influence by Ian Ryan, episode "Instagram Hacks that Will Boost Your Engagement Rate" with special guest, Chris Duke.
Ready to Increase Your Instagram Engagement in 2019?
With Instagram's reach seemingly dropping by the day and the platform's shift towards rewarding content that is heavily liked and commented on, engagement should be up there in your most important Insta goals for 2019.
As the platform becomes more personal (thanks, Stories!), creating a deeper connection with your audience is the way forward.
Have you tried any of these tips and tricks to increase your engagement?