Influencer marketing can significantly increase your profit, and businesses are taking notice — 39% of brands plan to boost their influencer marketing budgets.
With 92% of people preferring word-of-mouth recommendations, like those on social media, over traditional marketing, it's easy to understand the growth in this Instagram trend.
Establishing brand relationships with one or more micro-influencers could be a successful investment if you're a small business looking to increase brand exposure and sales, especially since it's not too costly.
According to blogging platform Bloglovin, 84% of micro-influencers charge $250 or less for a sponsored post on Instagram, while only 3% charge more than $500.
Micro-influencers on Instagram are users who have a smaller number of followers than large influencers, but with high engagement. Mediakix defines a micro-influencer as an Instagrammer with between 1,000 and 50,000 followers.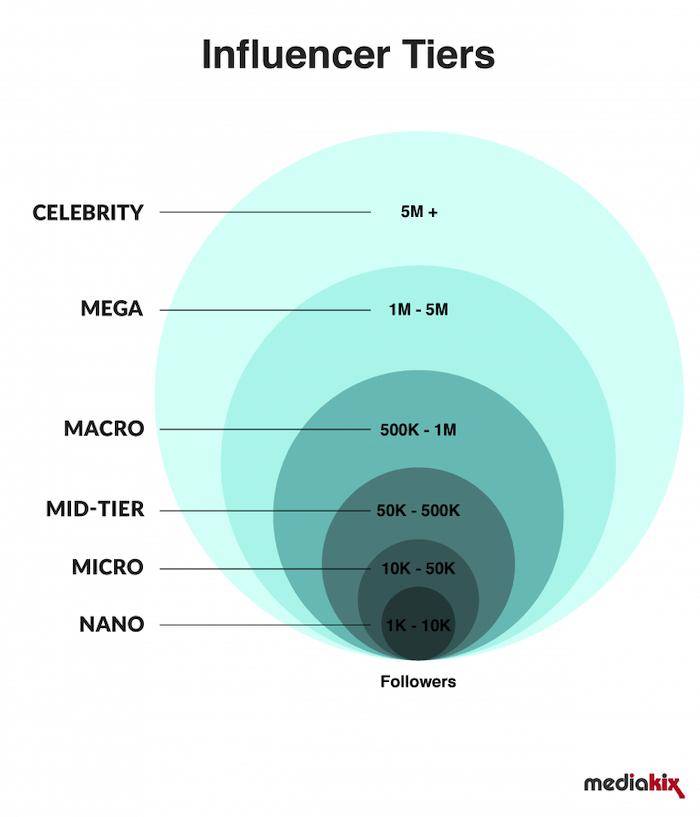 Definitions vary depending on who, and even when you ask. So there's no clear definition of a micro-influencer. We've heard recently that large brands like L'Oreal are defining micro-influencers as having between 50k to 100k followers, and nano-influencer as anyone less than 50k followers.
Are "nano-influencers" part of your marketing strategy yet? 
According to Influencer Marketing Hub, the average engagement rate for those with 1,000 followers or less is 8%, whereas those with 100,000 followers and more only have a 1.7% engagement rate: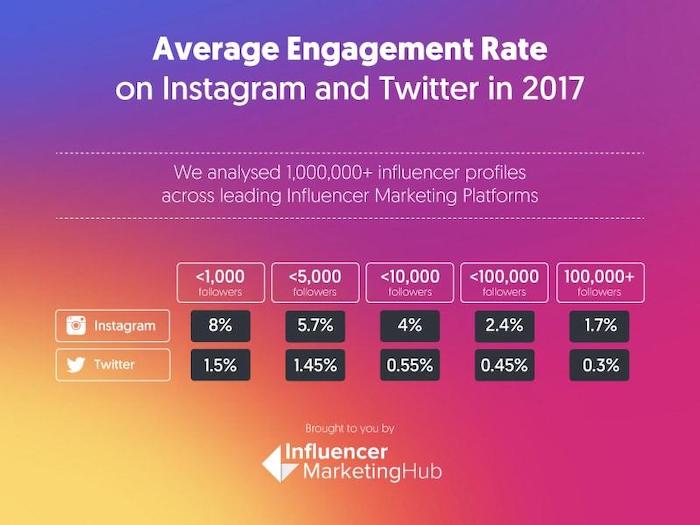 Engagement includes the number of likes and comments left on Instagram posts. To calculate engagement rate,s these numbers are added together and divided by the number of followers a user has (multiplying the result by 100 to see it as a percentage.)
With their higher rate of engagement on Instagram posts and cheaper sponsored-post rates, micro-influencers and even nano-influencers just make sense for small-business promotion.
The key is to discover the best micro/nano-influencers to work with for your business.
Where to Find Instagram Micro-Influencers (or Nano-Influencers) & What to Look For
With 1 billion active monthly Instagram users, finding the perfect individuals to work with your small business may seem like a frustrating challenge, a needle in a haystack.
Once you have some options, you'll also need to compare their potential value for your business. There is much more to finding Instagram micro-influencers to boost your brand than just looking at a user's follower count or engagement rate.
With the right influencer research, however, you'll be able to establish an effective influencer marketing strategy to boost your business.
Find your niche
To find the right audiences, you'll need to look for potential-micro influencers in your niche, your particular sector of business.
One of the best ways to do this is with a tool like Social Bakers.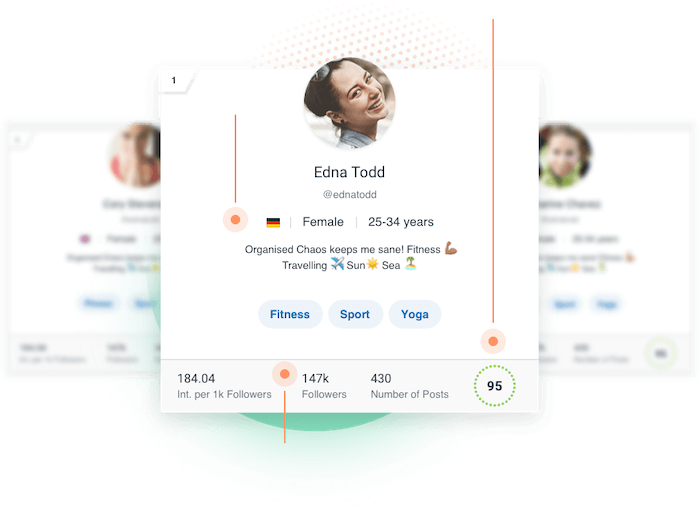 This allows you to check the demographics of a micro-influencer, including their interests and the hashtags they use. Additionally, Social Bakers assigns a score to determine those with the best engagement who upload posts regularly.
You can find micro-influencers to work within your target audience, as well as pinpointing those who may have bought fake followers.
Avoid Fake Followers
When you're compiling your initial list of potential influencers to work with, it's important to select those with a genuine, organic following.
Buying fake followers is easy. Unfortunately, there are many users on Instagram who have made this kind of purchase in order to look like they have a higher following than they organically have.
Hype Auditor is a tool which shows you in a quick visual format whether a user has a fake following:

While online tools like this can help you determine a user's audience, it's also important to manually check out the profiles of users to determine the overall quality of their account.
Those with fake followers often display low-quality content or a low number of posts, and their fake followers will often display no profile photo or an unusual profile name with letters and numbers: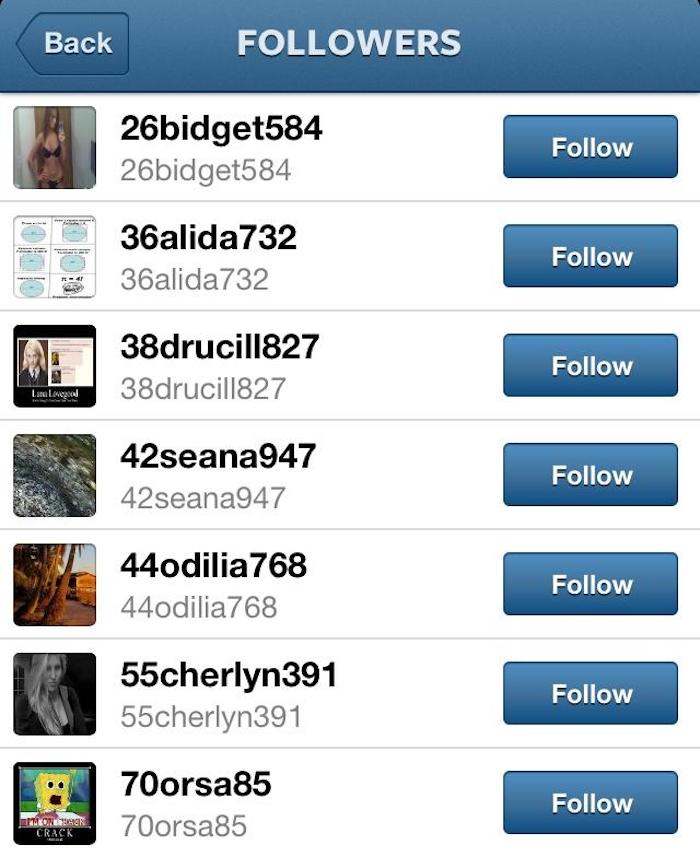 Source
Additionally, check for fake engagement by looking at the comments left on posts. Fake comments, such as those left by bot accounts, will often appear generic: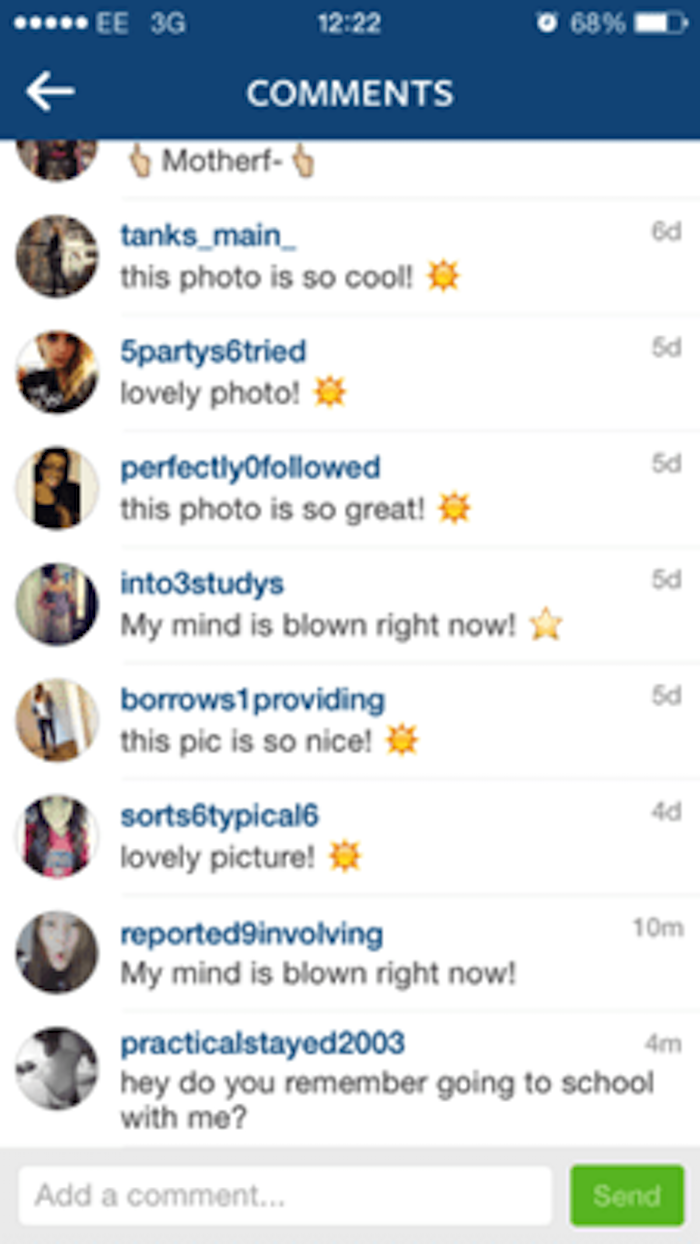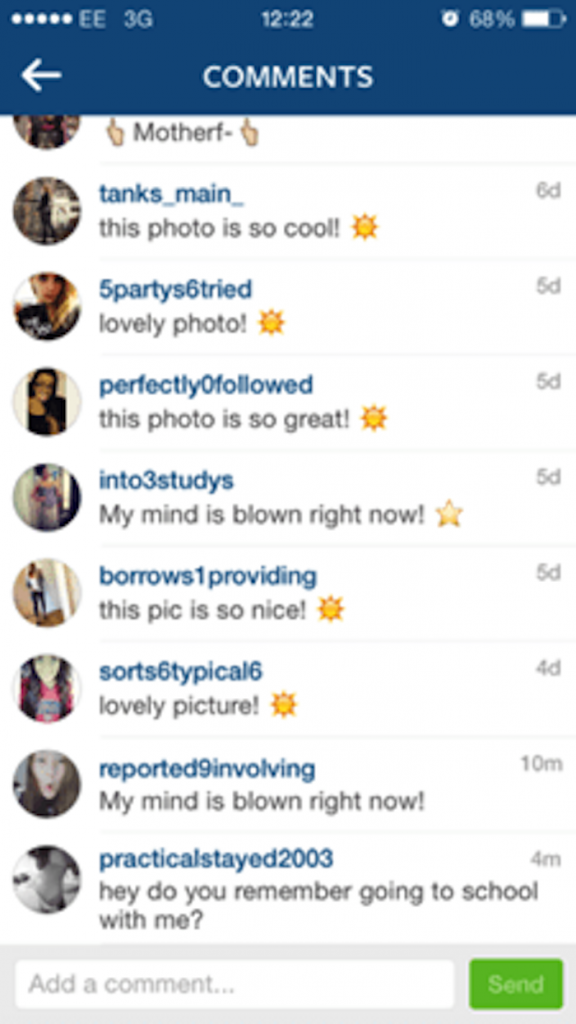 Source
It's best to avoid working with influencers with fake followers and engagement, as these accounts can't increase your brand exposure or sales if their followers aren't genuine.
---
Become a Jumper Media Insider
You'll get weekly motivation and first dibs on exclusive giveaways and other subscriber-only resources you can't get anywhere else.
---
Hashtag Research
An Instagram hashtag search can help you narrow down the best partners for your influencer marketing campaigns.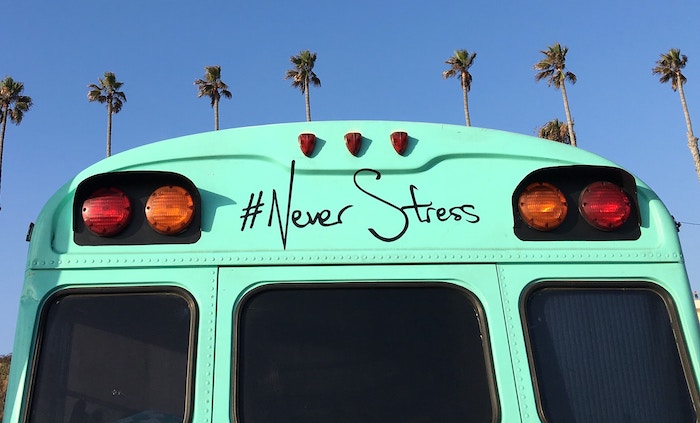 Source
Searching hashtags and keywords relevant to your brand will reveal potential micro-influencers.
For example, if you're a beauty brand looking to work with those in the beauty community, a hashtag search for #beautybloggers or #ukbeautybloggers (using the country of your target audience) will uncover search results relevant to your business.
Searching for hashtags directly on Instagram is one of the most effective ways to find potential top influencers for your micro-influencer campaigns.
Fans of Your Brand
Finding micro-influencers who are already fans of your brand makes it so much easier to establish working relationships. Once you've used one of our recommended tools to whittle down a list of potential influencers, you can take a look at who they're following on social media.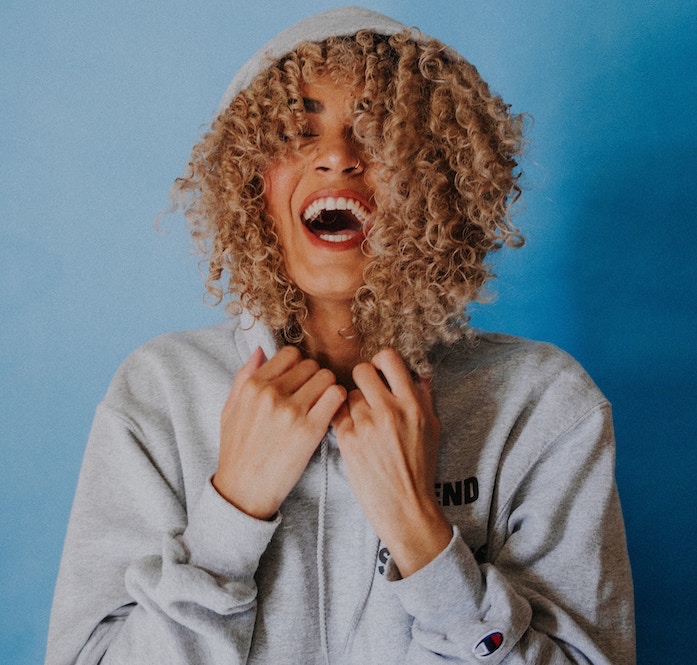 Source
Alternatively, use a tool like Brand Mentions to see who has talked about your brand on social media. Micro-influencers who have an interest in your brand are much more likely to want to work with you.
You can also check your business' following on social media to see who is following your accounts. This method works well if you only have a small-to-medium number of followers, as checking the profile pages of a vast number of accounts can be time-consuming.
Local Bloggers & 'Grammers
Instagrammers in your local area can showcase a potential pool of micro-influencers for your small business.
Using local influencers is ideal if you're planning to hold events or meet-ups in your area, or if your business provides an in-person service.
In addition to using Instagram analytics tools, using a hashtag search for local, city, state and regional keywords, such as 'London beauty bloggers,' can reveal potential influencers to collaborate with.
Using Keyhole can help you to sort your results for hashtag searches, or you can simply narrow your search for hashtags directly in Instagram:

Find Common Interests
Once you've found potential micro-influencers — from local areas or those that are fans of your brand — check their profiles to see what type of content they're sharing. Does their content weave a particular theme? They might be focused on images of jewelry, accessories, food, etc.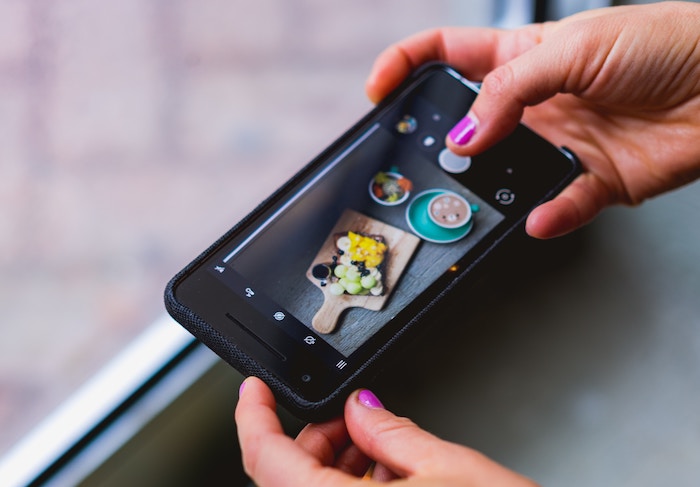 Source
If the micro-influencers you've already listed are sharing similar content (to each other or to your products), you can use this to create an even-more-effective target audience and look for connections with other micro-influencers like them.
Similarly, take a look for the same hashtags to pop up among your potential influencers, ones you might not have thought of or recognized. Several blogging communities have their own hashtags, and you can identify and search those to find additional potential micro-influencers for your campaigns.
For example, #discoverunder5k is a popular hashtag which many Instagrammers/bloggers with under 5,000 followers use for this very purpose: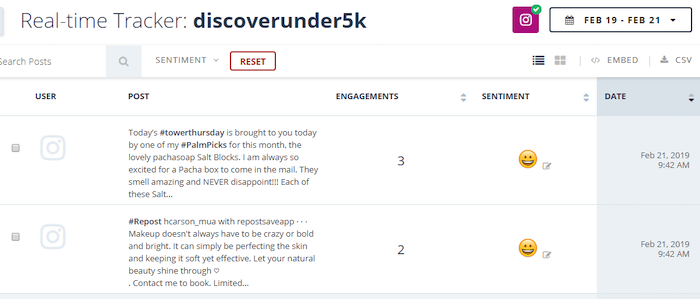 Track Your Competitors
Which influencers are your competitors working with? Check some of their profile pages to see if they have shared posts from collaborators.
Then check out those collaborators. Even if you don't wish to work with the same micro-influencers as your competition, these users may be following other micro-influencers which could be ideal for potential campaigns.
What to Look for in A Micro-Influencer, Nano-Influencer, etc.
When conducting your micro-influencer research, you'll want to shortlist potential collaborators depending on the following criteria: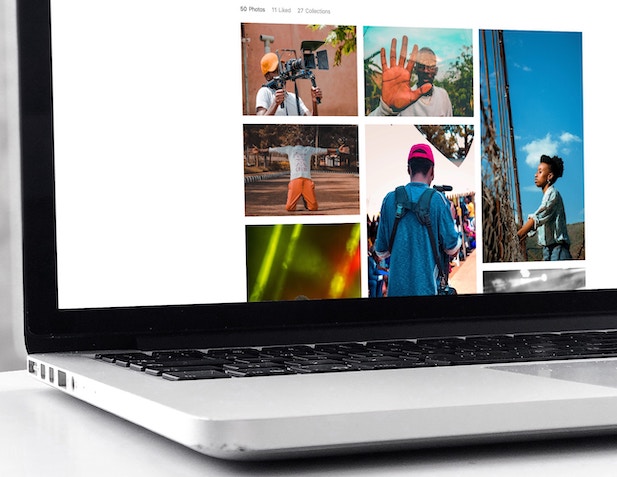 Source
Quality of Content
It's important to check the content of potential micro-influencers by looking through their feeds.
If you are trying to showcase your brand with a sponsored post, you want your product or service to be presented in the best way possible. Check to see if they've worked with brands before – sponsored posts are usually labeled with #ad.
Accounts with clear photos and engaging captions are a good sign of high-quality content. Here is an example of an account with quality images: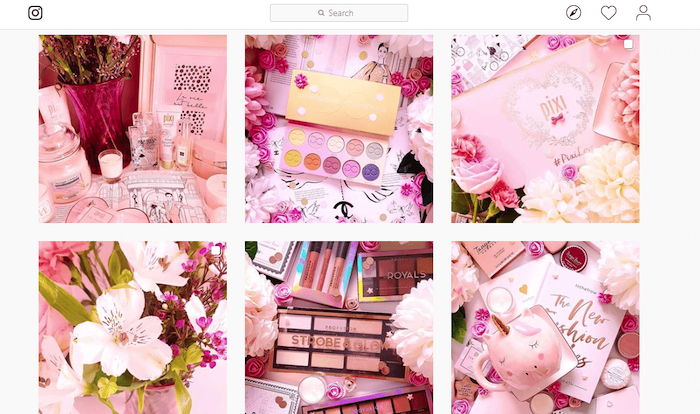 Source
Relevance
One significant aspect to determine is who is relevant to your brand. For example, if you're a vegan brand, you won't want to work with someone who eats meat.
Try looking for micro-influencers who publish posts similar to your niche. For instance, if you're selling a protein shake, look for influencers who publish health- or fitness-related content.
---
You've come to the right place.
Get in touch for a

free demo.
---
Reach
We've already mentioned how to tell if an account is using fake followers, as well as how to calculate their engagement rate.
However, an additional metric you can look for is reach. Reach refers to the overall number of unique accounts which have viewed a post or story.
Ideally, you want to work with micro-influencers with the highest reach, as these users will help to increase your brand awareness by ensuring your product is seen by more people.
Determine the reach of a user with an Instagram analytics tool. Sprout Social can show you the reach of a user, helping you to select the best micro-influencers for your marketing campaigns: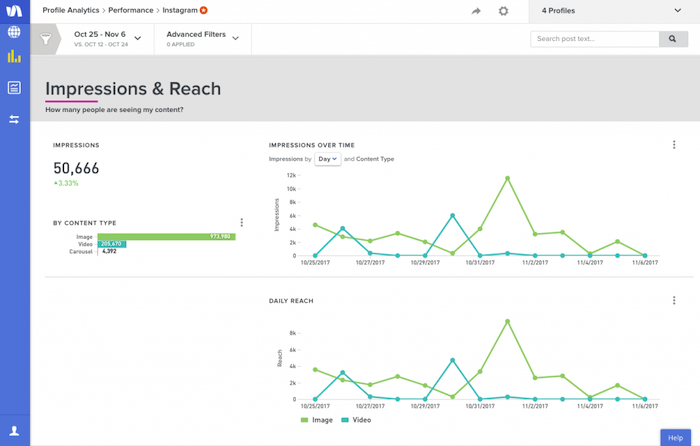 Source
---
Finding Instagram Influencers is
a pain in the ?
Let us do it for you, with this exclusive offer.
For just $7 we'll send you a custom list of 30 micro-influencers in categories such as:
Automotive
Beauty/Skincare
Cannabis
Fashion/Apparel
Fitness
Food & Beverage
Golf
Guns
Pets
Photographer/General
Swimwear
Travel
Other
If you're serious about leveraging Instagram influencers to grow your business, you'd be crazy not to take us up on this.
Each list is customized to your exact requirements. Yes, we actually have a real human being go on Instagram and dig around for these people!
At only $7, it's a tiny investment that will save you hours of work. So get it now while you can:
---
Ready to Find Your Instagram Micro-Influencers?
With these strategies for finding Instagram micro-influencers, you can now create a shortlist of the best candidates for your small-business marketing campaigns.
Remember to consider your business sector and the demographics of fans of your brand when completing your initial research.
Hashtag and keyword research can help to establish the best users to target. However, it's also important to analyze specific metrics to determine who can offer you the best brand exposure.
Engagement rates and reach are two important metrics to look for, as the higher these numbers, the more people will see your products or services. Additionally, you need to watch for fake followers, as a genuine following is essential for successful collaboration.
Keep all these things in mind during your research, and you're on your way to building a successful influencer marketing campaign.
Do you have more questions about finding micro-influencers? Ask us in the comments!