Every brand has its own personality. From the way it looks to what it represents, there are both major and the minor details that separate one brand from the other. Just like us, where no two people have the same personality or appearance, brands create their own space and identity for themselves.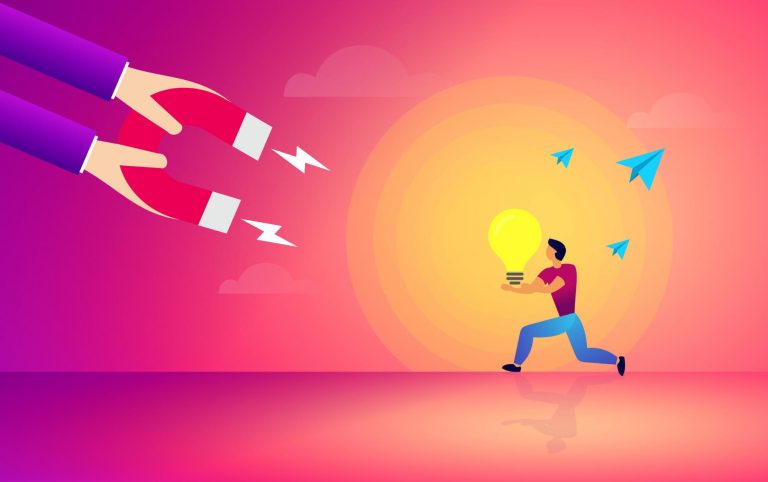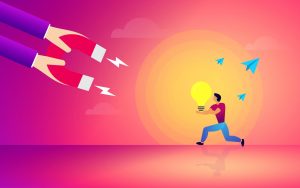 For the longest time, brands have focused on a significant factor of marketing–Brand recognition. And when you look at the big picture, it makes sense. When brand recognition is strong, the reach and visibility of a brand are also bound to increase. And of course, the more visible a brand is, the larger its customer base will grow. In the end, every brand has one widely common goal–to increase revenue. 
However, this common goal isn't always the most important one. At different points in time, the priority list changes for a brand. Sometimes a brand has to go that extra mile with its marketing efforts, even if it doesn't immediately yield profit. There is a long-term goal here, and the brands that want to stay relevant in the future definitely need to up the ante in the present. 
Brand Promotion in the Digital World
Our world has become increasingly digital over the years. Consumers shop for everything online, and even if the actual purchase isn't online, a large part of the awareness is coming through digital platforms. 
Social media has played a huge role in this revolution. It has connected people, millions of people, from all over the world and made communication a hundred times easier. Our entire network of humans is constantly engaged, and brands have taken advantage of this stellar opportunity. 
Thousands of brands have created a space for themselves in this digital marketplace, using all available devices to create a stronger, more dynamic bond with their customers. Social media has been instrumental in forging these intimate connections between brands and their followers, but it's not all rainbows and sunshine. Most of it involves strategies and trials and errors.
Reaching Out on Social Media 
Did you know?
Instagram, one of the most used social media platforms houses a billion active users as of today. Considering that it was launched only a decade ago, the platform is the perfect example of the rapid and exponential growth of social media. Instagram is just one example, but it is also the most powerful one. 
Surveys show that as of today, Instagram is also one of the top 3 platforms for marketing used by brands all over the world. They are rolling out digital campaigns by the hour, and the viewers are only increasing in number. Right from creatives to images to videos, brands use Instagram to promote through various mediums. 
There is one marketing trend, however, that has taken the digital world by storm:
Influencer Marketing. 
Influencer Marketing: How Brands Make It Work 
Influencer Marketing became huge in 2015. It started with just a few people who blogged or had YouTube videos posting reviews of products and services they liked (or disliked). Soon, brands noticed how these reviews had thousands of views, and the opinions being shared were of actual value to others. 
Naturally, brands came to realize that only celebrity endorsements and run-of-the-mill advertising weren't going to make the cut with this new gen of customers. They were trying to find influencers, looking for more authentic, real, and relatable reviews before purchasing a product. The availability of options made it that much more difficult for brands to distinguish themselves, and influencers seemed the be the way out. 
How Does Influencer Marketing Work? 
There is a plethora of Influencers out there today and also just as many brands trying to figure out how to find influencers on instagram that match their brand personality.  Brands need to first find influencers on Instagram and other platforms. Next, the brand collaborates with one or more Influencers and gets them to promote their products/services to their followers. Here's how both parties benefit: 
Brands get the opportunity to reach a much larger audience, and thus expand both their potential to promote and sell. Their community grows twice as fast and more effectively as well.

Influencers get their hands on a

source of income

and also get to try products for free while building a network of their own. 
It's clear that influencer marketing has become huge because of the two-way advantage it presents. More and more brands are pairing up with both macro and micro Influencers and creating specific campaigns to work in collaboration with them. 
In short, brands need to be able to associate with the right type of influencers, and from there can create campaigns that suit their brand's personality. In this detailed guide on influencer marketing by iDigic, you can get a more in-depth understanding of how each of these steps contributes to creating beneficial influencer programs. 
But, is every influencer the right choice for every brand? 
Find Legit Instagram Influencers for Your Brand
Let us do it for you, with this exclusive offer.
For just $7
we'll send you a custom list of 30 micro-influencers in categories such as:
Automotive | Beauty/Skincare | Cannabis | Fashion/Apparel | Fitness | Food & Beverage | Golf | Guns | Pets | Photographer/General | Swimwear | Travel | Yoga
If you're serious about leveraging Instagram influencers to grow your business, you'd be crazy not to take us up on this.
Each list is customized to your exact requirements. Yes, we actually have a real human being go on Instagram and dig around for these people!
At only $7, it's a tiny investment that will save you hours of work. So get it now while you can:
How to Find Influencers for Your Brand 
At the beginning of this article we spoke about brand personality. This same logic applies to the personality of every influencer. Influencers have their areas of interest that they specialize in. Creating content needs to be driven by passion, knowledge, and interest, and no influencer can have all three for any and every industry or niche. 
This is where a large task appears for most brands. How do you find the right Influencers? How can an influencer marketing campaign be made more effective? What are the parameters a brand needs to pay attention to? 
This 5-step guide on how to find the right influencer for a brand can provide some answers: 
1. Define the niche and audience
Even before a brand reaches out to influencers, it needs to have its niche and target audience defined. No brand can cater to all types of people in any part of the world. For example, fashion brands are targeted towards specific genders, ages and economic classes. A luxury brand should collaborate with an Influencer who specializes in that niche. A sports brand like Nike, for example, would rather work with an Influencer who is an athlete or even a celebrity in that field.
Hence, a brand is in the safest space with influencer marketing when it collaborates with Influencers who fall under the same niche, because there is also a higher chance of the Influencers' audience being interested in those products/services.
2. Engage in real-time research
Real-time research requires brands to take the extra step and follow influencers themselves. Sometimes sitting in the same seat as the audience can give a brand a larger perspective. To be able the filter the good content from the average content, a brand needs to be up-to-date on current trends and also gauge the performance of different Influencers in real-time.
When a certain Influencer's profile performs really well and stands out from the crowd, a brand can go ahead and approach them with the intent to collaborate. It's no different from market research–it just goes beyond mere metrics and hearsay.
3. Content is crucial
Good quality content can sometimes be the most important KPI while choosing an influencer. The viewers today are super informed and also perceptive, so delivering the best content to them can make or break the game. Good content has often catapulted new brands to top positions in terms of ranking and online traffic, known as "going viral."
Certain types of content just happens to "click" for audiences. Keeping in tune with their personality, while communicating the same end goal, a brand needs to find an influencer who can do both effortlessly.  When a brand spots an influencer creating stellar content in their niche, they need to seize that opportunity.
4. Keeping a tab on results
Results always matter, there's no doubt about that, and brands need to know how and when to measure these results when it comes to Influencer marketing. Influencers that have a large number of followers but not a proper amount of engagement (likes, comments, views, shares) might not be the right choice.
Authentic and engaging content is bound to attract more engagement from viewers, and this also increases the chance of conversion for brands. After all, potential leads are what brands are aiming for at the end of every digital campaign, and blank or baseless numbers yield no such positive results. Hence, after every campaign, brands much take the conscious effort to track progress and ROI.
5. Commitment and authenticity
Some influencers are extremely dedicated to what they do, and it shows. Frequent posts, updating the quality of their work, engaging in genuine interactions with their followers and also putting in some quality effort into each post made. This type of commitment is what a brand needs to look for.
Brands trying to find Instagram influencers need to also check for authentic and original content because the ultimate association of the campaign is with the brand itself. Authentic content makes a brand seem more credible and believable, and that's the kind of image a brand needs to aim to create for itself. 
Wrapping It Up 
There are different mantras and strategies brands can adopt to enhance their marketing efforts, but nothing can define a brand better than their own personality. Influencer marketing is one of those dynamic forms of promotion and it works extremely well. Global reach and recognition are at an all-time high, giving brands more and more opportunities to promote and sell to people everywhere, with no boundaries or limitations. 
If a brand can manage to balance its personality and marketing strategies, there's no stopping how far it will go or how big it will become! 
What is your brand's personality, and how do find influencers to match it?