Did you know that by 2020, influencer marketing on Instagram will be a billion dollar industry?
We understand why companies are switching to these new marketing strategies. Having a great brand alone isn't enough anymore.
When you harness the power of influencer marketing, your brand engages with consumers as a trusted peer, increasing your reach and driving traffic to your site.
Studies continue to show that consumers are after one key ingredient: authenticity.
Influencers are successful because they show their humanity and put themselves on the same level as friends and followers.

Source


As the industry has grown, however, there are enough influencers out there that it can be overwhelming trying to find the perfect ambassador for your brand.
That's why we have influencer lists. And here's a secret: you can connect with Instagram influencers without spiraling into a scrolling frenzy.
We've got your back.
5 Sources for Influencer Lists: Find Them & Help Your Audience Find You
1) Use a Database
Think of an influencer database as a dating site, where brands meet the influencer of their dreams.
Introducing: Influence.co, a directory of influencer profiles.
Browse through influencers in your niche and check out their stats. When you sign up (for free!), you'll have access to their demographic data, engagement rates, and previous brand collaborations.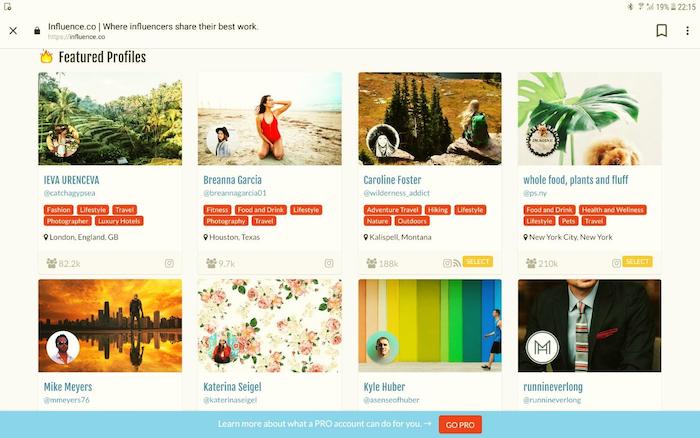 Source
The best part is you can hit them up hassle-free.
Or, to make it easier, build a business account. Add details about your brand so that influencers can decide if you are a good fit for them and their audience.
Once you've set up a profile, you can launch into your marketing campaign. Here you can introduce your product, summarize the aim of your campaign and outline your dream influencer.
Source


Just like regular freelance or job search sites, you can set criteria for influencers to meet. For example, a candidate must have 1K followers and a featured Instagram post.
Other influencer platforms to check out:
If you have the budget, it's worth paying for premium influencer platforms. You'll get a better insight into how each influencer works than if you use the free services.     
Heepsy: At $49 a month, this plan is great for small businesses. After you've signed up, use filters like "Category," "Location" and "Metrics" to help bridge the gap between you and your dream influencer. Heepsy analyzes their data and organizes influencers into lists to make it easier for you.
NinjaOutreach:  At $99 a month, NinjaOutreach is also suitable for small businesses. You'll have access to 7 million verified Instagram influencers where you can use built-in filters such as "Follower count," "Location" and "Category."
This service has their own algorithm to weed out fake likes, followers and inauthentic engagement. This will help you find genuine leads for your dream marketing campaign.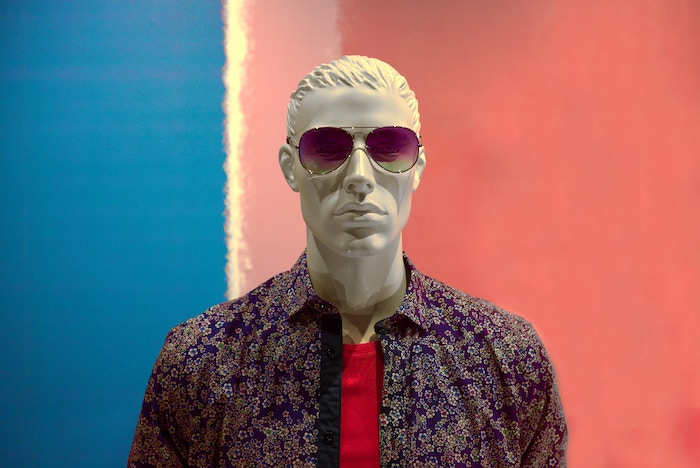 Source
Pros
Platforms have transparency. Influencer profiles let you see their stats and past collaborations, giving you a better idea about whether your brand is a good fit with them, and vice versa.

The research has been done for you. With a few clicks, you'll have the data necessary for a successful marketing campaign with minimal effort.
Cons
Most of the databases don't have a direct relationship with influencers.  Contacting an influencer found on the

database

is like cold-calling, so it may take longer to form a working relationship.

Filtered search results may be too general. On these platforms, it's mainly top-of-the-range influencers, which may blow your budget. Also, if you're in a specialized market like handcrafted puppets, for example, it'll be harder to find an influencer who ties in with your brand.
2) Use a Ranking Site
HypeAuditor does the work for you, as it analyzes influencer profiles and their audiences. They're on the hunt for bot-generated comments and random spikes in follower growth.   
The platform offers 28 different metrics and scores for each influencer and breaks down the data into handy graphs. For example, there are pie charts breaking down the influencer's followers (real or suspicious), the audiences' demographic and the influencer's likes-to-comments ratio.
Here is an example of a HypeAuditor report. Below is data based on You Stay Hungry San Diego's (@youstayhungrysd) profile.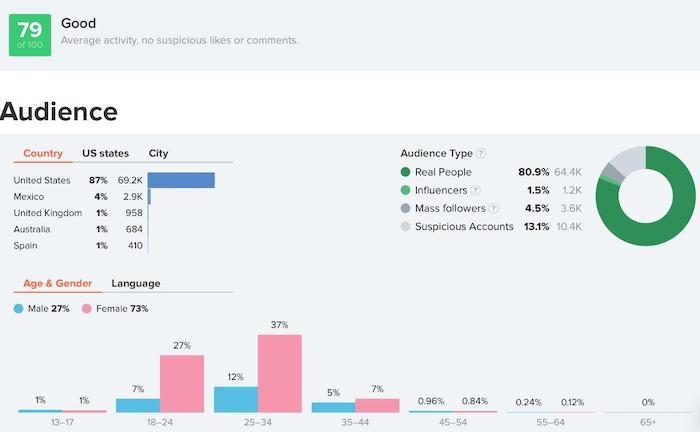 Because HypeAuditor focuses on real followers and authentic engagement, you'll be able to find the top legit Instagram influencers in your niche.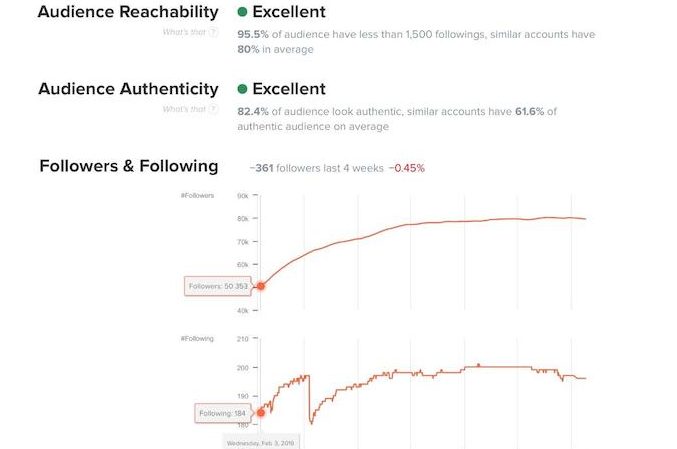 Source
Pros
HypeAuditor is easy to navigate and you receive basic data on your favorite influencers.

The ratings make it easier to weed out fake or suspicious accounts and the graphs make the information easy to digest. In general, using ranking sites edges you closer to finding the perfect influencer for your brand.
Cons
When you sign up to HypeAuditor, you get one free report. They sell 'tokens' ($1.99 each) for each Instagram report, which is problematic if you want to rank a large group of influencers on a small budget.

The platform stores the reports under a "Report" tab and you can organize them into influencer lists yourself. But it will be time-consuming sifting through all the data, trying to find the best influencer for your brand.
3) Find Influencers with BuzzSumo
Like a fly on the wall, BuzzSumo tells us who's being listened to and what they're saying.
But how can it help us create an influencer list?
We can use two helpful features: the content research tool and the influencer research tool.
The first tool tells us what's trending and who's sharing it. But to find a list of influencers sharing the content, we use the other one.
Here's how to use the influencer research tool:
BuzzSumo lets you discover the most popular content for a specific keyword.
By using keywords in your search, you can see which influencers are sharing content related to your niche and how much buzz they're generating.  
Let's use "Food Blogger" as our example keyword and set "Los Angeles" as the location.  
Relevant profiles will appear as BuzzSumo matches the keyword to an influencer's bio or shared content.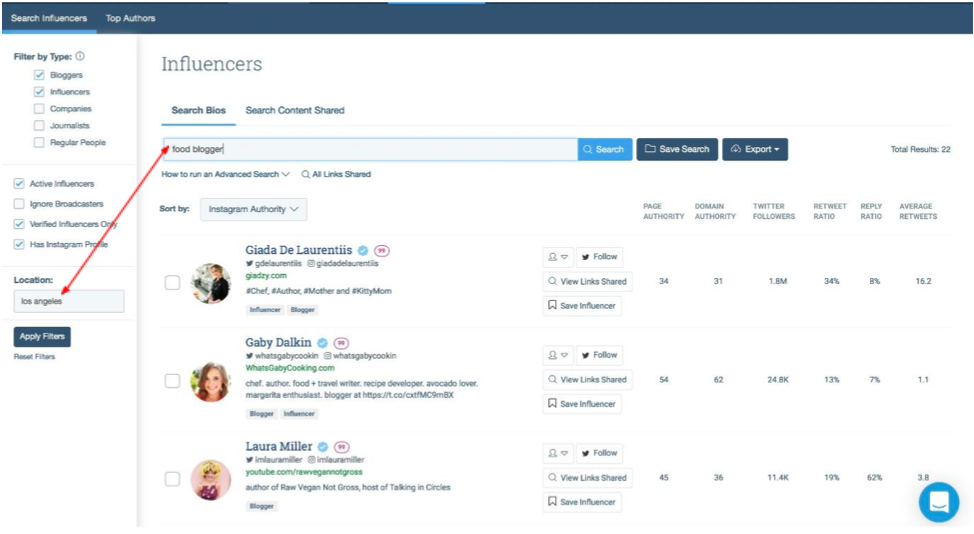 Source
You'll notice BuzzSumo puts great emphasis on Twitter stats. To make it more Instagram-orientated, go to "Filters" and check the box for Type: "Blogger" or "Influencer," and also refine your search to include:
"Has Instagram Profile"

"Active Influencers"

"Verified Influencers Only"
Like this:
Before you scroll, head to "Sort By" to see the different categories. Select "Instagram Authority" to find the influencers who are crushing it on that platform.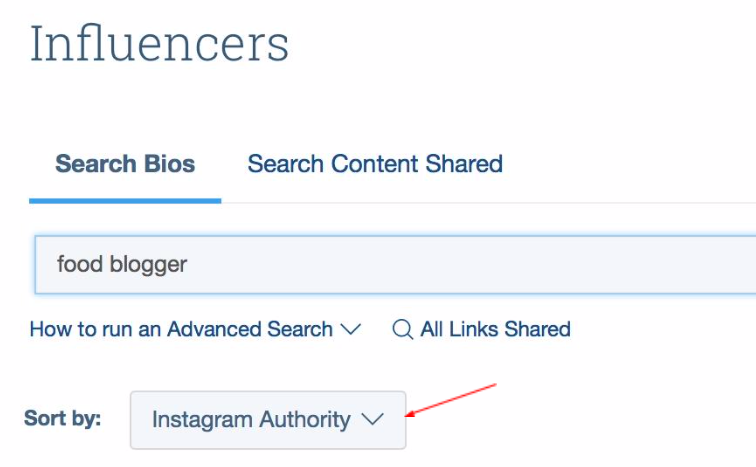 Source
BuzzSumo lists an influencer's page authority, domain authority and their number of followers. Domain authority is a great tool for monitoring how a website ranks. Influencers with a higher domain authority on their website means that they will rank higher on a search engine like Google.


Source
Imagine how a reference or a link from an influencer could benefit your brand and bring traffic to your site.
Don't be blinded by an influencer's following, you should also consider their ability to promote your site in various other ways too.
Pros
You can get a free trial, which is great if you're on a tight budget. Just sign up and start finding influencers ASAP.

BuzzSumo is a valuable asset for your influencer marketing toolbox.  It crunches the numbers so you have a better chance of compiling a stellar influencer list.  
Cons
If an influencer isn't active on Twitter, BuzzSumo will find it difficult to discover them.

As the tool goes quite in-depth, beginners may not reap all the benefits. For example, if you have no experience with keyword research it will be harder to find compatible influencers.
---
You've come to the right place.
Get in touch for a

free demo.
---
4) Find Influencers Using Google Advanced Search
You can also use Google to find influencer lists, which is great if you don't want to splash out on funky software just to get started. Here's how to do an Advanced Google Search.
Enter "k followers" and you'll pull up general influencers with more than a thousand followers. You also need to include the command "site:" for the search to focus on Instagram results.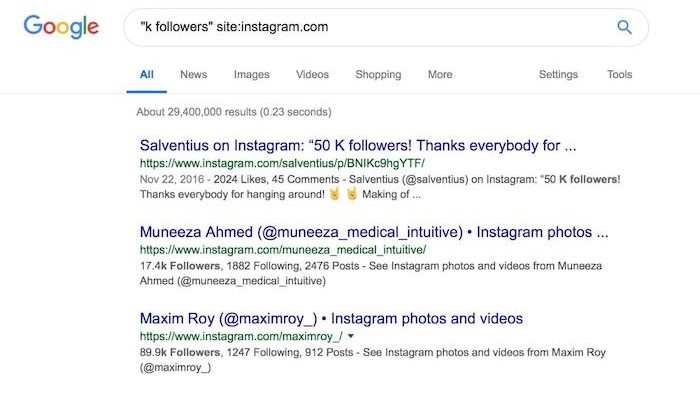 Let's get more specific and add our niche ("food blogger") and location ("Los Angeles") for a narrower search.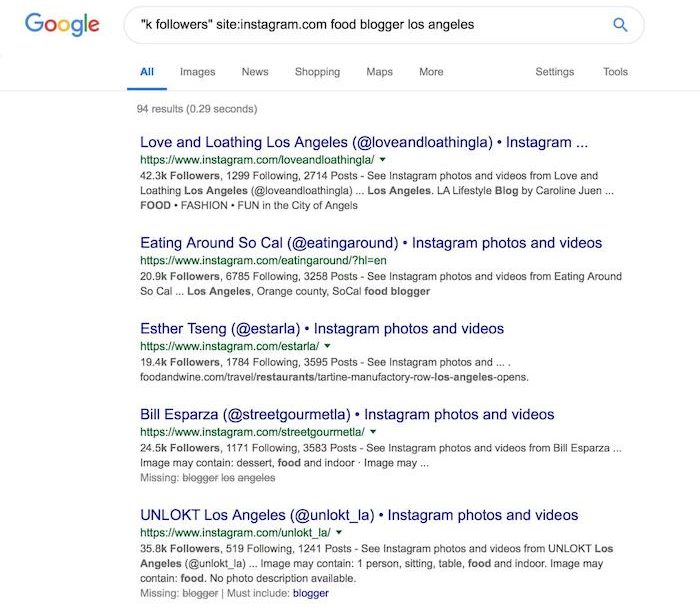 When you've found potential influencers, open each influencer in a separate tab to check them out and DM them.

Pros
Google Advanced Search is straightforward and accessible to everyone.

You have the flexibility to change your location or type of influencer.
Cons
It is, however, an inefficient process. Creating an influencer list will take a while as you have to build it one-by-one. 

As there's no data to browse, it's impossible to tell if an influencer's followers are real and if their engagement is authentic. With Google, you have to guess and gamble.
5) Find Influencers on the 'gram
It makes sense to search for influencers where they collaborate and thrive. Of course, it's Instagram.  
In January 2018, eMarketer found that 78% of social influencers preferred using Instagram for brand collaborations.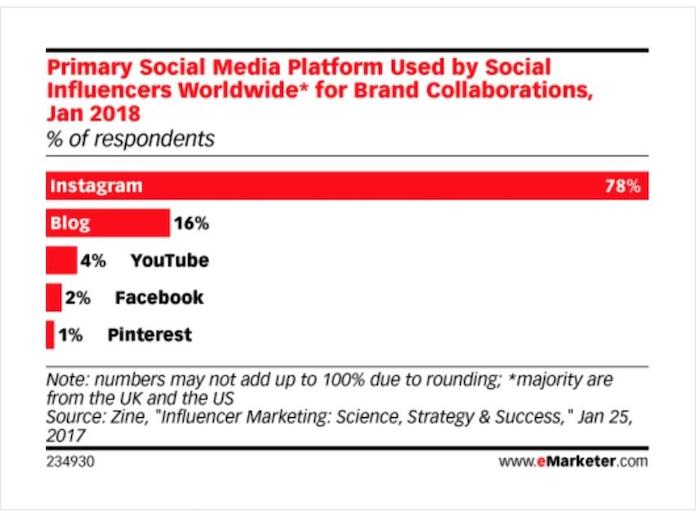 Source
But before you waste hours scrolling through profiles, use these shortcuts to help you create a brilliant influencer list.
Use Geotags to locate influencers:
Let's say you're about to open a boutique store in Venice Beach. Because you're a small business, you can't throw a celebrity-driven campaign straightaway, but you could message a local influencer.
Here's how you do it:
Open the app and head to the search tab. Next, select "Places" and enter your location.

Your search results will load the most recent posts in that area. To find local influencers, select "Top Posts."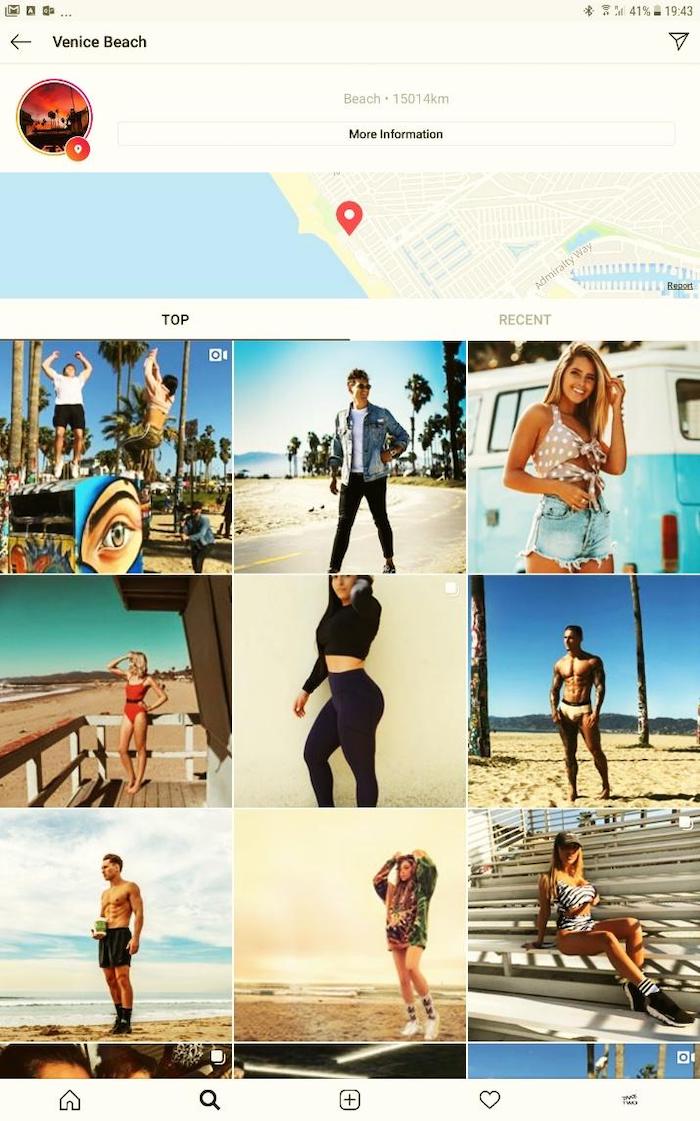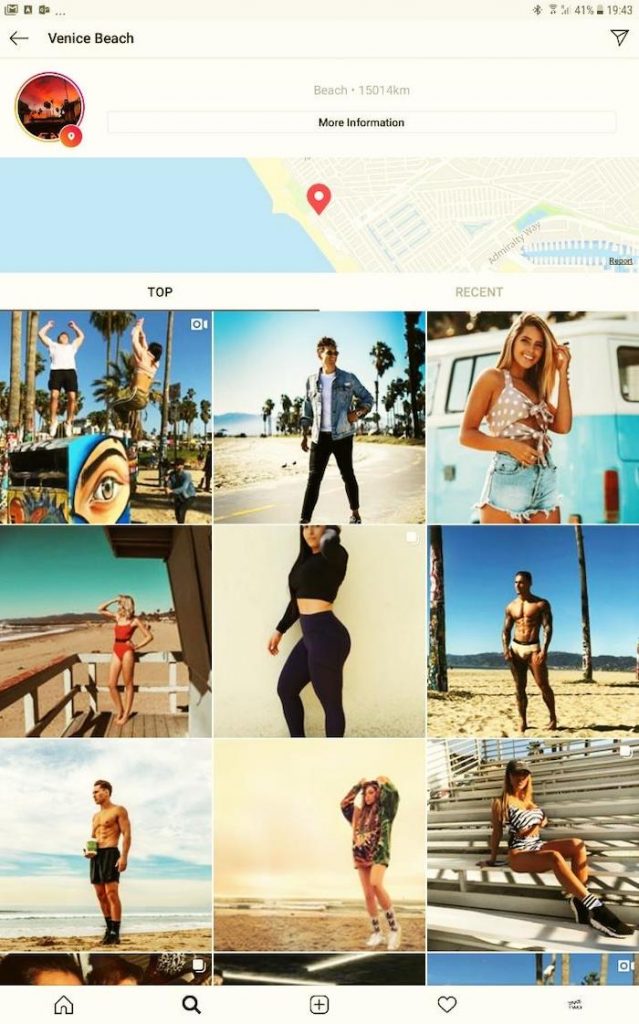 Scroll through the feed to see if any users jump out as aligning with your brand identity. If they do, DM them about collaborating. Check out their profile too, as it could feature other local influencers to add to your list.
If you only find micro-influencers, don't sweat. Micro-influencers have fewer followers but their engagement is often much better, and they could do wonders for your campaign.

Pros
Accessing your local influencers means you'll have a better understanding of the demographic you're connecting with.

Using even one influencer in this way can more than double your reach and increase brand awareness to local users.
Cons

You may not find your dream influencer by Geotagging. For example, local influencers may not align with your brand identity or their audience may not be suitable for your product.  




Using Geotags to find influencers is super-specific, and your competitors may have already beat you to it.
How to leverage your hashtags:
Hashtags make the social media world go around, but remember, specificity is key.
Research hashtags that link with your brand. Let's say your boutique store sells vintage clothes, you'll want to find influencers in that niche.
Head to the search tab and click "Tags." Enter a hashtag relevant to your brand or scroll through the list of people Instagram recommends.
Avoid high-density hashtags like #fashionblogger because you'll end up with irrelevant posts to sift through (86.7 million to be exact!). Hone into your niche and use long-tail (or low density) hashtags like #thriftedstyle to find influencers.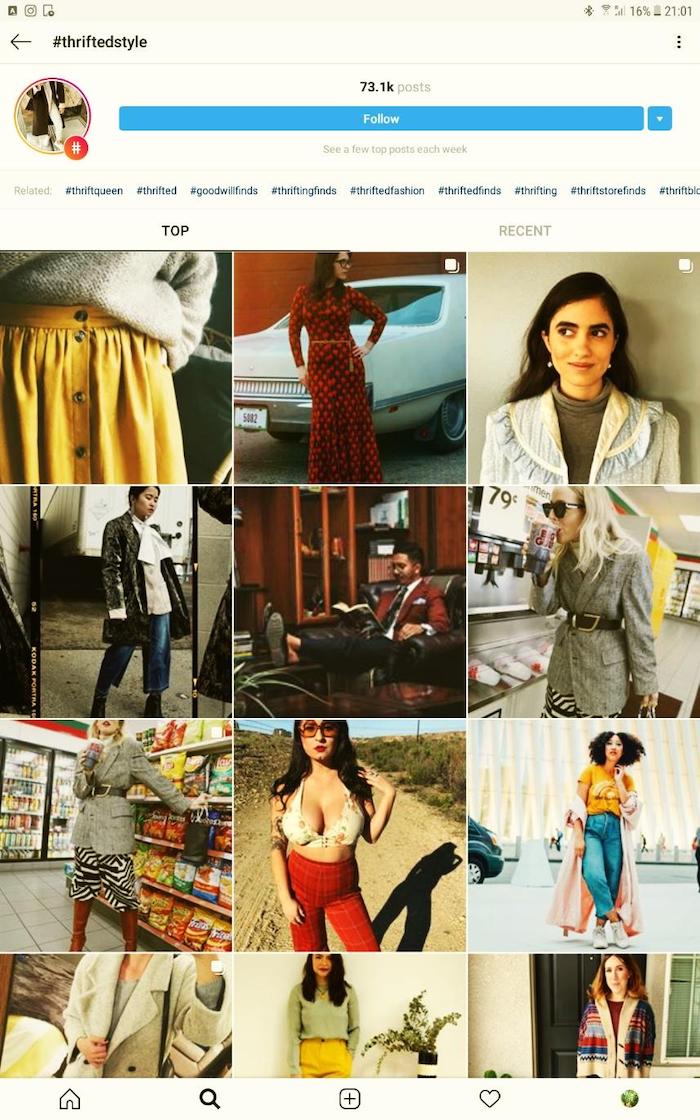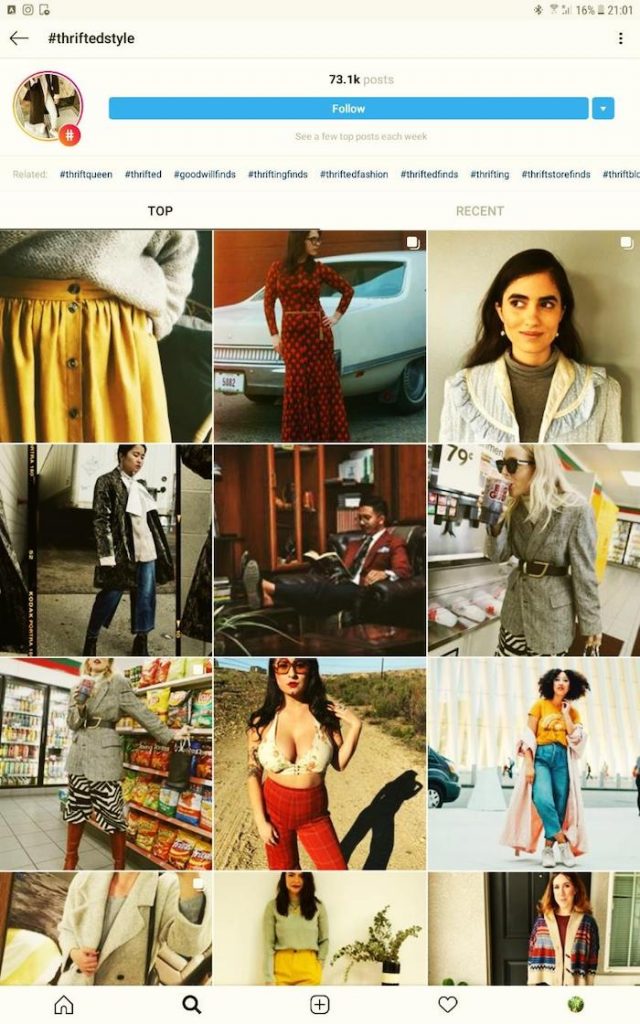 Scroll through the feed to see if any users jump out as aligning with your brand identity. If they do, DM them about collaborating. Check out their profile too, as it could feature other local influencers to add to your list.
If you only find micro-influencers, don't sweat. Micro-influencers have fewer followers but their engagement is often much better, and they could do wonders for your campaign.
Pros
Hashtags let you discover new worlds within your niche. Finding a new corner of the market that people are talking about could introduce you to creative influencers and add a fresh perspective to your campaign.

You can find events happening within your niche and reach out to the influencers leading them. By doing this, you'll keep up-to-date with trends and make connections, putting you at an advantage.
Cons
You'll find influencers, but it's hard to tell if they're the right ones. Their followers may be your target audience but that's not enough; the influencer needs to share your vision.




Many brands use hashtags to find influencers. It's essential, therefore, to be creative and find a way to cut through the noise.
---
Finding Instagram Influencers is
a pain in the ?
Let us do it for you, with this exclusive offer.
For just $7 we'll send you a custom list of 30 micro-influencers in categories such as:
Automotive
Beauty/Skincare
Cannabis
Fashion/Apparel
Fitness
Food & Beverage
Golf
Guns
Pets
Photographer/General
Swimwear
Travel
Other
If you're serious about leveraging Instagram influencers to grow your business, you'd be crazy not to take us up on this.
Each list is customized to your exact requirements. Yes, we actually have a real human being go on Instagram and dig around for these people!
At only $7, it's a tiny investment that will save you hours of work. So get it now while you can:
---
Can There be Too Many Tools to Choose From?
Luckily for us, creating influencer lists has never been easier. It's possible to reach out to influencers for your campaign without blowing your budget, using a myriad of tools and ways of researching on your own.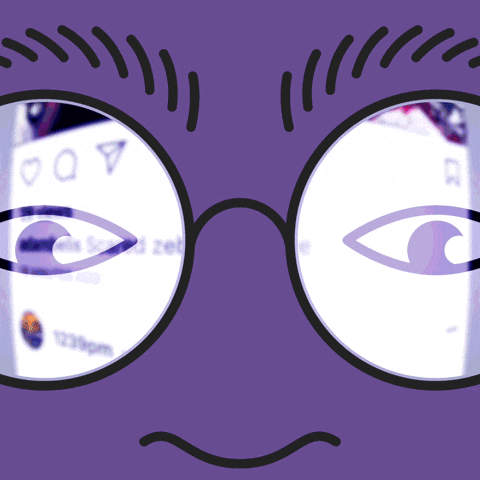 Remember, there's no quick and easy way to create a list that is going to work for your business. But if you experiment with a few methods and persevere, soon you'll have your own enviable influencer list at your fingertips.
Influencers are the face of your brand, a face their audience trusts with their time and money. Do your research to do this right, and it could be one of the best business decisions you make.
Have you found any other great ways to compile an out-of-this-world influencer list?