Attention and money: two things that most people would be embarrassed to admit they want, yet are cornerstones of Instagram marketing. 
Social media platforms are constantly looking for more ways to appeal to brands, influencers and audiences, and the past few weeks have seen a number of Instagram updates for 2019. Many of them focus on attracting audiences and helping customers shop faster and easier than before. 
In this article, we'll go over the Instagram updates for 2019 that matter most to brands and influencers. 
We'll cover two big changes to Shoppable posts, show you new stickers for Stories and explain how IGTV creators can actually get people to watch their videos. 
We'll also go into two changes to metrics – one rumored and one actual – and discuss their negative and positive implications.
Let's get started.
Checkout with Shoppable Posts
At the end of March 2019, Instagram announced that they'd start rolling out their new Checkout feature, which allows consumers to make a purchase directly from the app. Previously, brands could tag their products in shoppable posts, but if an actual purchase were to take place, the customer would be redirected to an off-app web page. Now, everything can happen right within the app.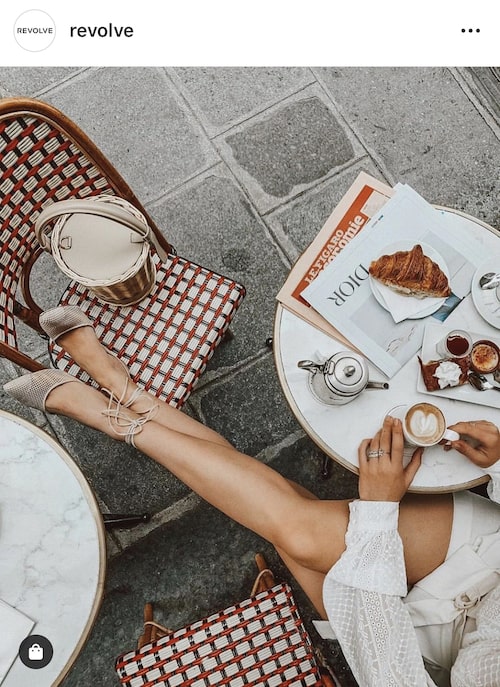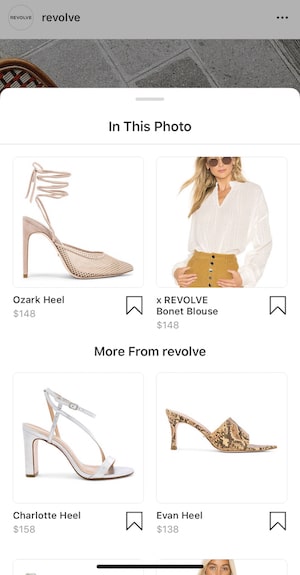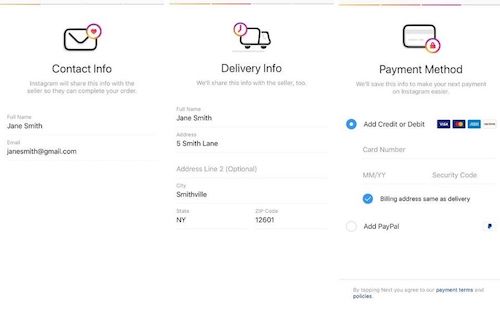 Why is the Checkout feature important?
According to Instagram, "Instagram is a place for people to treat themselves with inspiration, not a place to tax themselves with errands. It's a place to experience the pleasure of shopping versus the chore of buying." Instagram also feels that both brands and consumers will benefit from this because payment information can be stored in one place (instead of on several brand websites), which makes the shopping process more secure and convenient.
Brands can use the Checkout feature in clever ways:
Create an exclusive-to-Instagram fashion collection.

Build a style guide to gather several products into one post.

Come up with a recurring branded hashtag so customers come back every week to see the latest.

Put together a tutorial to show how customers can use the products you sell.
Shoppable Posts from Creators and Influencers, Not Just Brands
At the beginning of May 2019, Instagram launched product tagging by Creators. That means that content creators (i.e., influencers) can tag the products they're wearing or showcasing to make the post shoppable. Prior to this change, only brands could do that: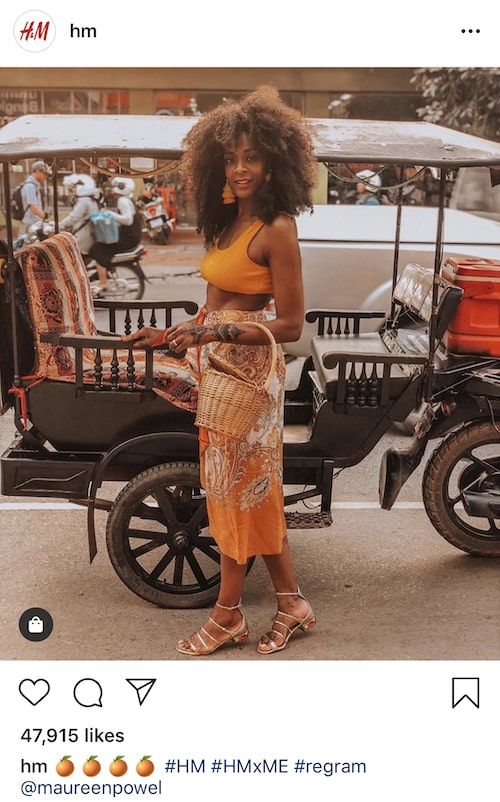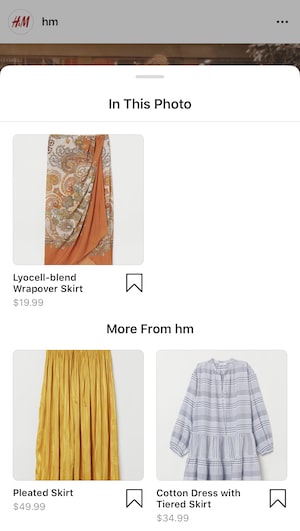 How do shoppable posts from Creators work?
These influencer-created posts function the same as shoppable posts from brands. When a consumer clicks on the tagged item, they'll be redirected to an in-app shopping page where they can buy the product. Now that influencers can get on board, users will see more of these posts in their feeds. They also won't have to dig through the brand's website to find what they saw in their favorite influencer's post. Currently, only brands that have Checkout can be part of this new feature.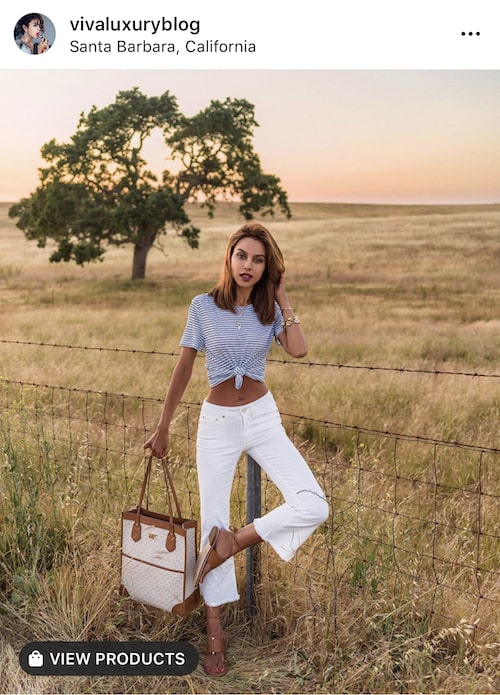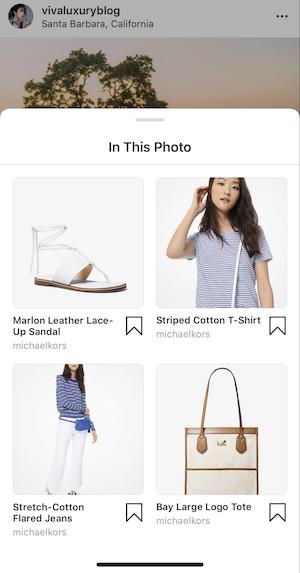 Why are shoppable posts from Creators important?
A benefit for Creators is that they don't have to monitor and answer countless comments asking what they're wearing, how much it costs or where to get it, and they don't even have to include this info in the caption if they don't want to. Instead, they can simply tag the product and get back to developing intriguing posts.
This could change how brands hire and work with influencers, too. Brands may be willing to spend extra money on a popular influencer if they feel that sales will come directly from the relationship. It could also make tracking the impact of an influencer easier.
Regarding insights, Instagram says, "Both creators and the brands they tag will receive shared insights within Instagram so they can better understand the performance of shopping posts." 
Moreover, this could make influencer marketing itself all the more competitive.
---
You've come to the right place.
Get in touch for a free demo.
---
What if brands don't want Creators to promote their products?
Here's a big question: do creators need to get permission from brands to tag them in a shoppable post? Influencer marketing is a relationship, a back-and-forth – both parties have to want what the other offers. For some brands, being tagged may not have the desired effect.
Remember when luxury bag brands not named Gucci sent Snooki Gucci bags in an effort to counter-brand? That's because some brands feel their reputation is sullied if the customers promoting them aren't on-brand themselves.
The answer to the main question is unclear. According to Instagram, "Businesses must be part of the checkout beta in order for creators to tag their products." That could mean anything, though. It's possible that brands have to sign up for the program but that they don't have control over or a say in who tag their products.
Donation Stickers for Stories
Earlier this year, Instagram added donation stickers to Stories. Instagram users in the United States can raise money for the causes they care about (if they're accredited and verified) by tagging them and adding a donation sticker to their Story. Charities can also use the donation sticker for collecting donations or running fundraisers.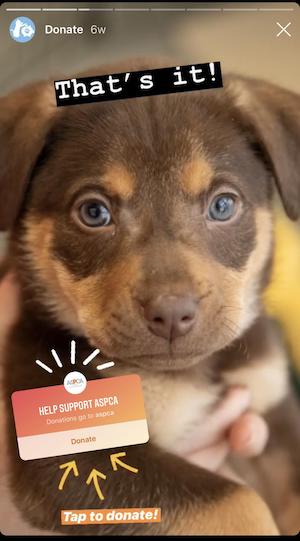 Why are donation stickers in Stories important?
This can help brands or influencers who want to raise money for a cause, yes, but from a marketing standpoint, it'll make a big splash with brands that have a strong millennial audience. Millennials are known to seek out brands that stand for something, and this is a way to (1) clarify what you support and (2) give people a chance to get involved. It's not just talk without action – there's actually something to do now, not just say.
Donation stickers are also a reminder that Stories aren't just for fun – they're a legit communication and marketing tool that brands can use.
Quiz Stickers for Stories
With quiz stickers, businesses can add multiple choice questions to Stories and see answers in real time. When a viewer chooses an answer, they'll see if they're correct.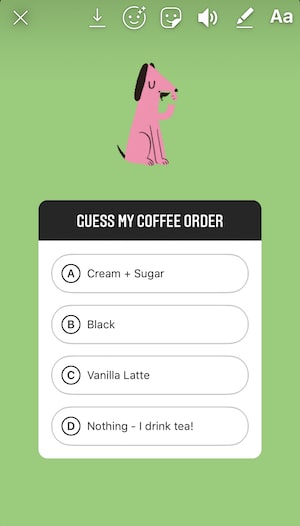 Why are quiz stickers in Stories important?
You can be cutesy about it, but the best quizzes will either (a) teach the brand something about its customers or (b) teach customers something about the brand. For example, if you have a fitness company, you can ask your customers which problem they deal with the most and give them four options. Then, you can create a follow-up quiz to test their knowledge about the topic. 
Since quizzes are part of the Stories feature, you can add additional Stories to expand on the topic. For example, explain why so many people have the same problem, what can be done about it and how your brand can help.
Share a Clip of Your IGTV Video to the Feed
Some IGTV videos have trouble getting views, partly because they exist in a dedicated IGTV channel, which a lot of users don't click over to – or even know about. Now, creators can share a one-minute preview of their IGTV video on their feed, and a "Watch More" link on the bottom allows viewers to watch the rest.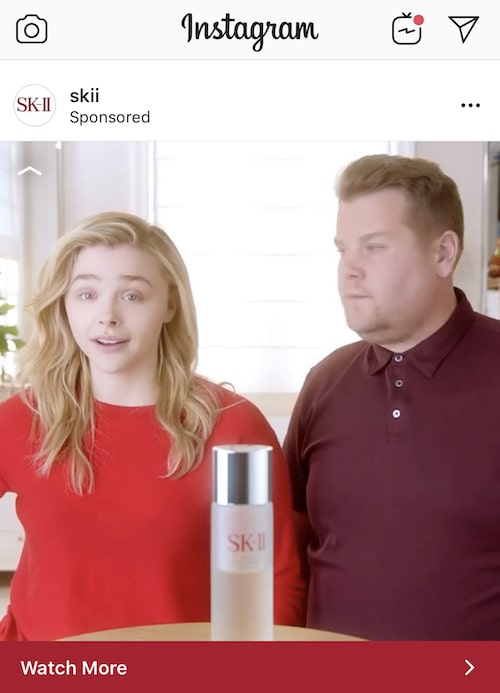 Why are IGTV video previews important?
This update puts your videos in front of viewers and bridges the gap between moving from the regular feed over to the IGTV channel. As with any type of social media post, the less the user has to do, the better. 
This is working, too. According to Later, their head of marketing tripled the views to one of her IGTV videos – the promo got over 650 views, while the actual video on the IGTV channel had just 270.
How can brands make the preview impactful?
Brands need to pay attention to that one-minute clip when creating their videos, since many users may never watch the full video. The first minute of the video is automatically grabbed for the promo – you don't get to choose which minute you show (and videos have to be over one minute in order to enable the preview). Everything that needs to be conveyed should be included in that minute, sort of like putting text content above-the-fold so it's not missed.
Goodbye Vanity Metrics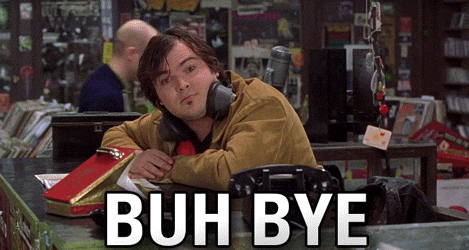 It's possible that Instagram will do away with vanity metrics based on a message that tech expert and whistleblower Jane Manchun Wong spotted. According to Instagram, though, this isn't actually being tested yet. They told TechCrunch, "We're not testing this at the moment, but exploring ways to reduce pressure on Instagram is something we're always thinking about." That doesn't mean it's not something to keep an eye on and maybe even plan for, though – other features in that phase have eventually been officially launched, according to the article.
Hiding a post's "likes" could do a few things:
Encourage users to leave their content up for longer even if it hasn't yet received a lot of love 

Put more pressure on accounts to grow their followers and comments

Help brands discover what audiences

really

like and dislike, without wondering if they're just following the leader
Or, it could mean that posts don't get much attention at all if audiences freeze up when they don't know how others are responding to content. Time will tell.
New Metrics for Creator Accounts
Creator accounts aren't exactly new, but Creators can now dive further into their data to learn more about their audience – the members they have and the ones they've lost. (Wong can be thanked for this discovery, too.)
"Likes" are separated into "New" and "Earlier," which is an easy way to distinguish new activity from activity you may have already seen. This makes it easy to track activity and interact with fans, and it also prevents creators from thinking they have more engagement than they actually do. It's easy to mistake old "likes" for new ones if they're not separated.
Additionally, Creator accounts can now see how many unfollowers they have. While they can't tell who unfollowed them, they can tell how many – checking that after a post goes up may tell a brand whether or not their content is offensive or uninteresting to their audience.
Wrapping Up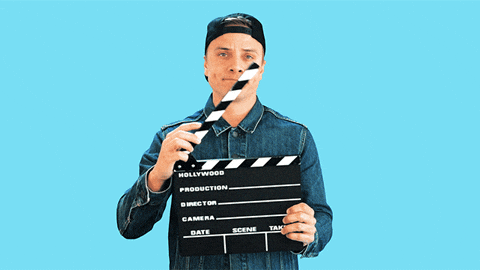 You're not done as far as Instagram updates for 2019 – Instagram (and pretty much every other social platform) rolls out changes all the time. Some may even counteract former changes if they didn't perform well.
Keeping up with Instagram changes is about more than knowing the latest trends. When you understand what the latest Instagram update changes or introduces, you can use it right from the beginning, when it's still likely to surprise and engage your audience. You'll create content that Instagram will recommend and avoid wasting time on posts that Instagram and your customers will ignore. You'll get that attention and money you know you want – even do-gooder organizations need cash flow, don't they?
Which of the Instagram updates for 2019 are you already taking advantage of?