Unless you're a neanderthal, you might have heard about Instagram Stories…
300 million accounts are using Instagram stories
250 million people around the world watch and create stories every day
One-third of the most viewed stories comes from businesses
One in five stories gets a direct message from viewers
In short, Instagram Stories has become far more popular then it's rival, Snapchat, and in much shorter time.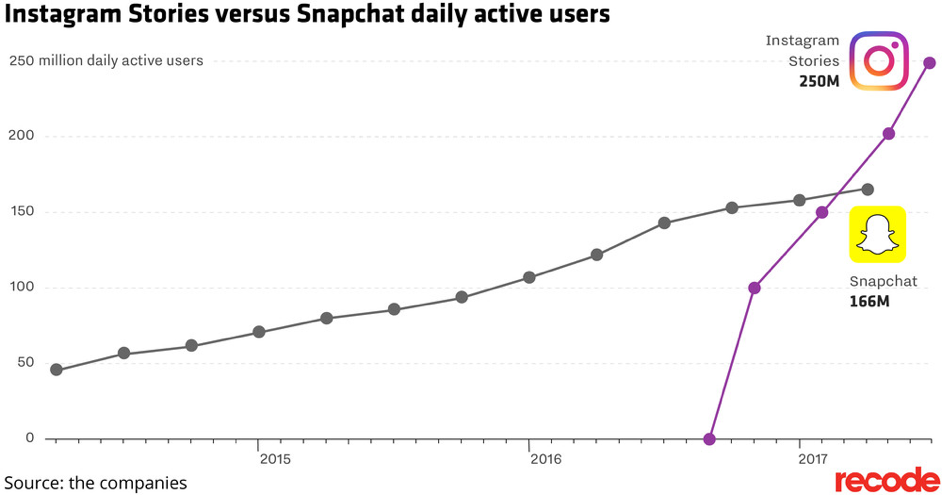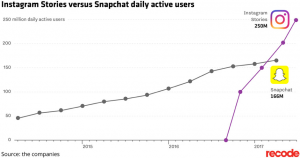 As Shery Sandberg, chief operations officer at Facebook, said,
'"We're seeing these short-form videos work well in Instagram Stories, where people can watch a full-screen vertical video and swipe up to quickly learn about a product or brand."
After it's stupendous success, Instagram decided to roll out an advertising feature within Stories. It gives brands a better chance to reach out to their target audience and convert them.
And brands are loving it.
'We've been early adopters of Instagram Stories and were impressed by the reach and engagement. Our recent campaigns which included stories links received five times more clicks to site and engagement when compared to the average seen across our other social channels.' – Felipa Monteiro, Head of Digital Marketing, Mulberry
But, what exactly are Instagram Story Ads?
Instagram Stories Ads allows you to insert your story between your target audience's stories, without interrupting the flow. Since it doesn't appear in their feed and pops up suddenly while they're watching their story posts, they can't avoid it.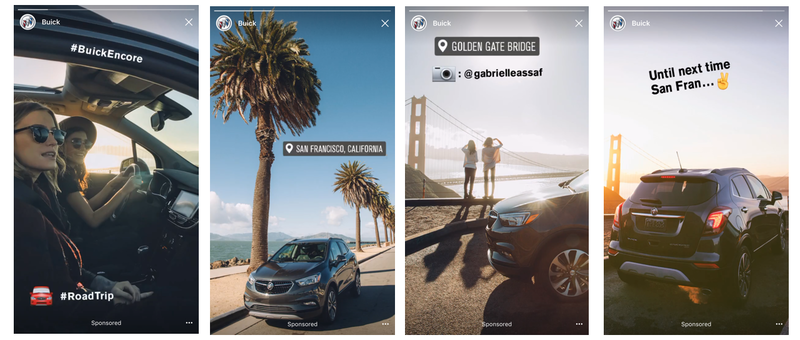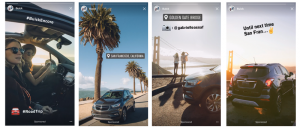 In January 2017, they rolled the Stories ad feature out to a select few big brands which included ASOS, AirBNB, Burberry. After their immense success, they introduced this feature to the general public.
Finally, in September 2017, they also allowed brands to integrate their IG stories with Facebook's Canvas ads. And earlier this month, Instagram announced that they were introducing Carousel style ads to Stories ads, as well.
So brands have a wide range of options to create the perfect Stories ads to target their Instagram consumers.
Story Ads: Are they a Fad?
Instagram Stories ads have been driving great results for brands in various industries.
Within 2 months, November and December 2017, Mcdonald's Malaysia saw 3x increase in sales in in stores and reached 60% of their target audience just by using Instagram stories ads.
Ben and Jerry's took to Instagram Stories ad to promote their latest product, Pint Slices. After creating a series of videos specifically for Instagram Stories ads and targeting everyone in the US, they saw a hike in their ad recall by 14 points and in their brand awareness goal by 6 points.
D.Franklin, a unique fashion brand, decided to experiment with Instagram stories ad to target millennials in Spain. Their ad, which featured product details and cool typography, yielded great results.
21% lower cost per purchase

2.3X higher return on ad spend
'Thanks to Instagram, we have managed to grow further, not just in ROI but as a brand as well. It's a placement that allows us to make very direct, totally visual advertisements.' – Pepe Coves, Chief Marketing Officer, D.Franklin
Hopper, one of the fastest growing travel apps, harnessed the power of Instagram stories ads to reach and convert millennial North American travel enthusiasts. They persuaded them to download Hopper app and book flights through it.
Result?
7.5 million people reached
67% higher rate of app installs
80% higher booking rate for users
Pretty amazing results, don't you think?
BONUS TIPS:
Click here
for exclusive bonus tips on how to drive traffic from Instagram!
How to create Instagram Story Ads?
Now, let's discuss the technical bits of creating your brand's story ad. It's practically the same as creating any other ad on Instagram and Facebook.
Choose your ad objective. Do you want to reach more people through IG stories ad, convert your targeted users into customers, send them to your website, or generate leads? Figure out your goal for this ad, and then choose an objective accordingly.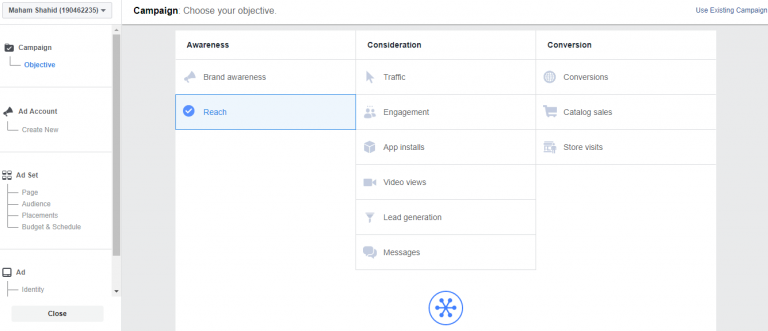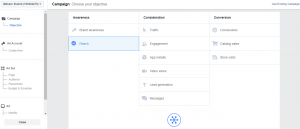 I've chosen 'Reach' for this mini tutorial. Click 'Set up Ad Account' once done.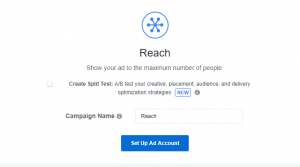 Next, fill in all the required information regarding your ad account and audience, and come down to Ad Placement.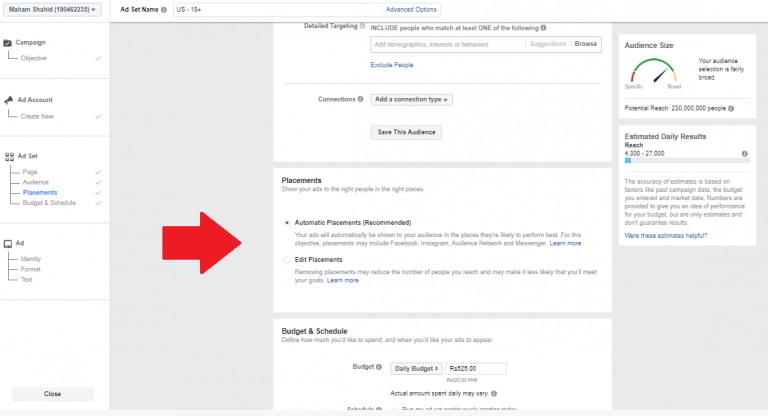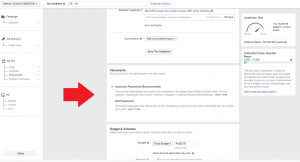 Click 'Edit Placements'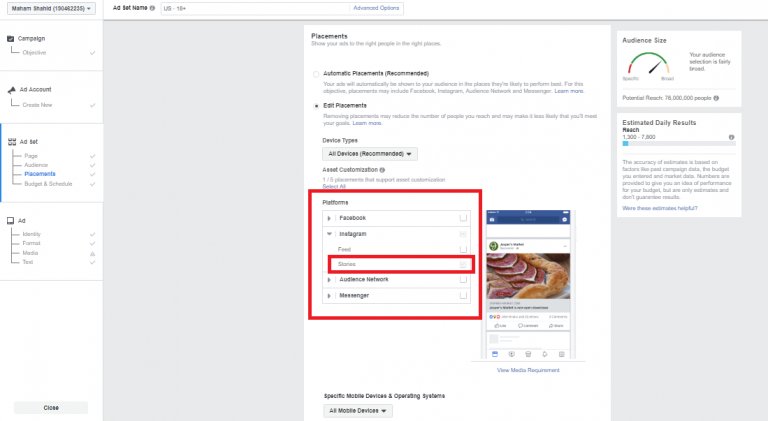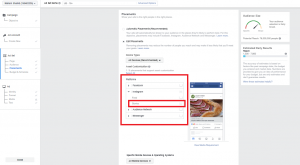 Click Instagram and then 'Stories' option.
Fill in your budget details, and move on to the next part.
Now, we're onto the creative part of this ad. You can choose either a 15 seconds long video, or a picture.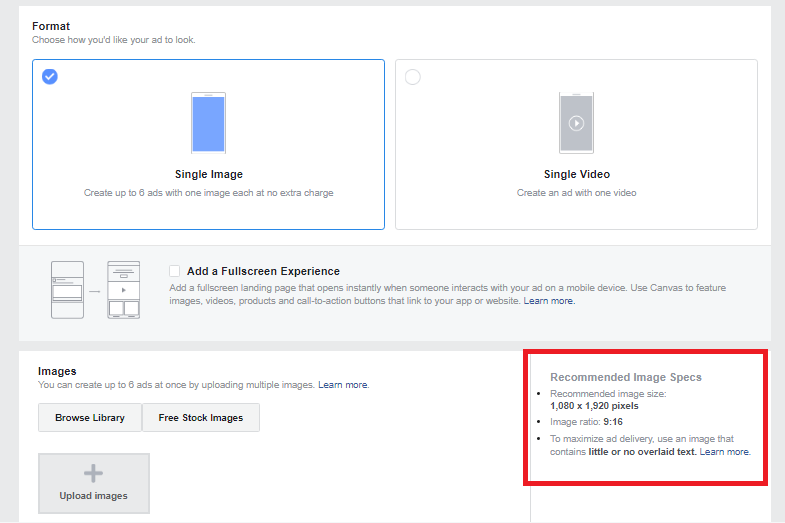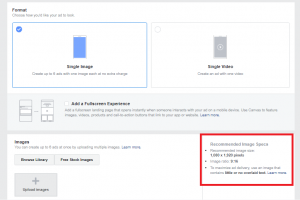 I personally prefer video in Instagram Stories over photo's since they tend to convert better. So, I'll go for the latter option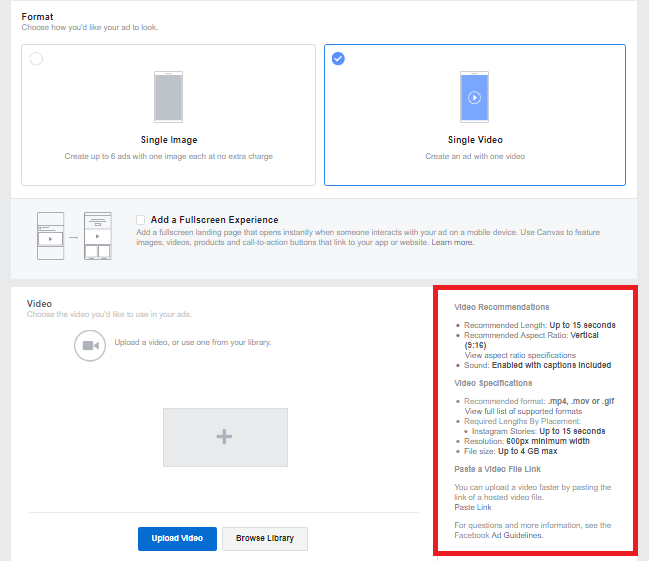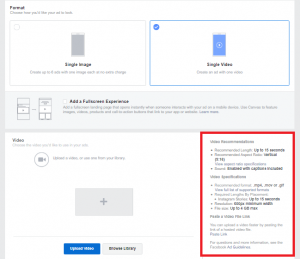 Now upload your video (or images), add a link to your website or the page where you want to send your audience, and insert your call to action.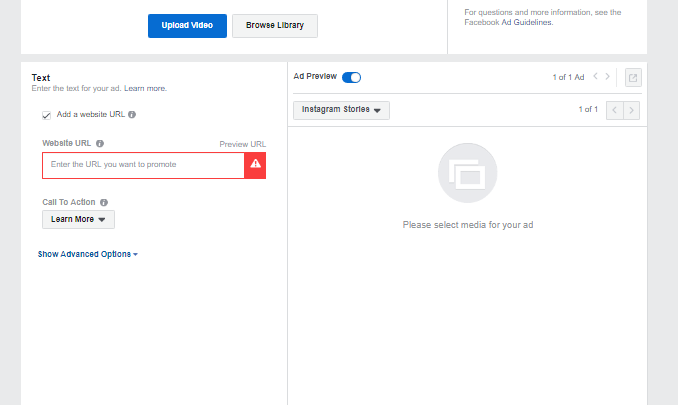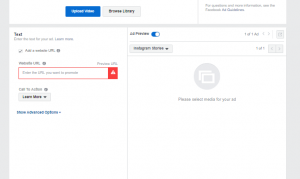 Review your ad, and click confirm once you're happy with how it looks.
Facebook Canvas Ads + IG Stories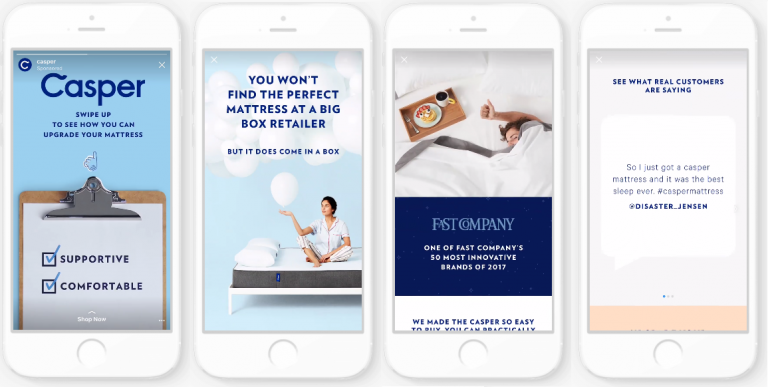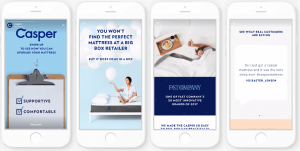 Last year, in September, Instagram allowed integration of Facebook Canvas ads with Instagram Stories. So if you'd like to engage your audience in a full-screen immersive experience, canvas ads are the way to go.
Just click on,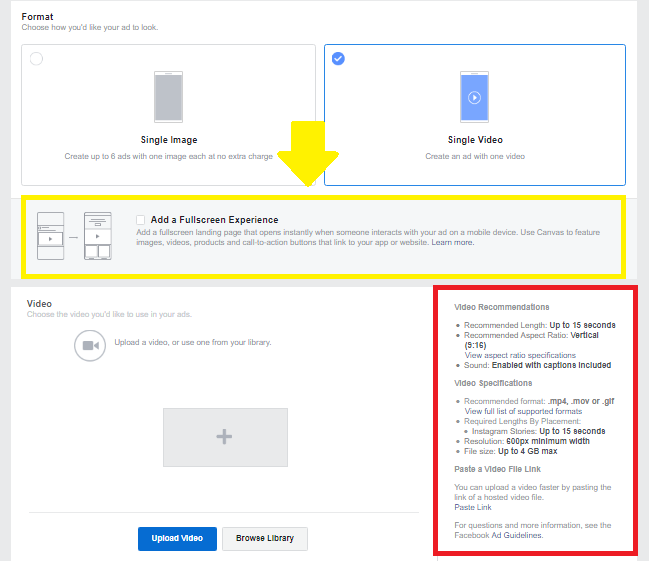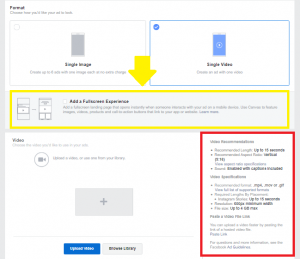 Brand's have already started utilizing this feature. Lego, is one such brand.
Their Director of Marketing, Eleni Karamalegkou, said,
'We know that children dream of bringing their LEGO creations to life, and by leveraging Instagram's new Canvas format within Stories, we could offer our consumers an immersive experience to learn exactly how to do that. We achieved great reach, fantastic Canvas view-through rates and a lower CPM than average.'
BONUS TIPS:
Click here
for exclusive bonus tips on how to drive traffic from Instagram!
Carousel Ads Come to Stories
Earlier this month, Instagram brought Carousel ads to Instagram Stories. According to their blog post,
'Carousel ads for Instagram Stories behave the same way as other Stories content, meaning you can tap through, swipe back and forth or pause the content whenever you like. Now with two additional pieces of media, advertisers can add depth to their storytelling in the same way the community does today.'
So, brands have more space to get creative with this ad feature as they can now create three 15 second videos for their stories ad. Gap was one of the first ones to experiment with this.
We love using Instagram's creative tools to add fun details to our creative, and the full-screen format of Instagram Stories makes it feel like you're part of the remix.- Craig Brommers, Chief Marketing Officer, Gap
Tools to create a fabulous video for Instagram Story Ads
You need to grab your audience's attention instantly through your Stories ad. You don't want them to swipe left and right, and think 'Oh God, not again!'.
There are several great tools to create amazing social media picture posts and use them on Stories (check Canva and PicMonkey). Similarly, there are great tried and tested editing and designing apps to jazz up your videos for Stories ad.
I've listed two of my favorites.
An excellent video editing tool that helps you create stunning videos in no time at all. They've got tons of useful templates, simple drag and drop functionality, and an easy to use interface. It's perfect for video noobs and professionals, both
Here's how Innkas uses Shakr to create fun video Stories ad.
This is one of my absolute favorite editing apps. It's a free app for iOS and desktop and has a ton of layouts and fonts you can use to jazz up your video. You can also turn your picture posts into 4-second video posts by adding animated effects. Lots of great options to create creative videos.
A few other useful video editing tools you should check out are StoriesAds, Animaker,  Videoshop, and Flyr
Before you start the video creation process, take a good look at Instagram Stories ad specs.
For images,
Format: 9:16

Recommended Resolution: 1080 x 1920

File types: .jpg or .png

Max. image size: 30MB

Photo content: visible for 5 seconds
For videos,
Format: 9:16

Recommended Resolution: 1080 x 1920

File types: mp4 or .mov

Max. video size: 4GB

Max. video length: 15 seconds (If you're using Carousel ads, then you can go up to 45 seconds maximum).
Tips and Tricks for Stories Ads Success
Incorporate some of these best practices into your ad strategy to increase conversions and create effective Stories ads.
Be creative with not just your videos and picture, but also the accompanying text. CTAs, band name, and captions should be highlighted. Experiment with text overlays, font sizes, colors, and positions to make them stand out.
Make your ad feel native to stories. Use the photo editing tools from Stories or mimic them so that your story blends into other ones people are watching.
Create tension or curiosity in first frame. If you're a product/service based business, one way to do that is by incorporating FOMO (limited time offers, discounts, and the works).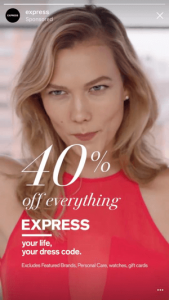 Use complementary audio, as 60% of Stories ads were viewed with the sound on. You can also add captions to facilitate the remaining 40% viewers who might view Stories with their audio off.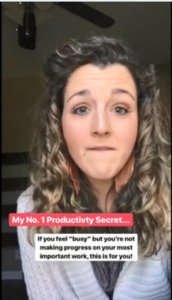 Since the Sponsored ticker appears in the top left-hand corner of the Stories post, make sure you add your CTAs and other branding texts in the other corner, middle or at the end of the post to draw attention to it.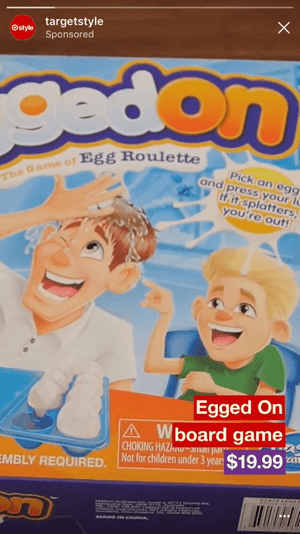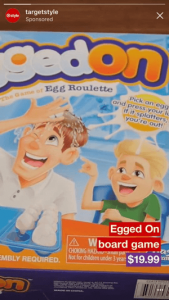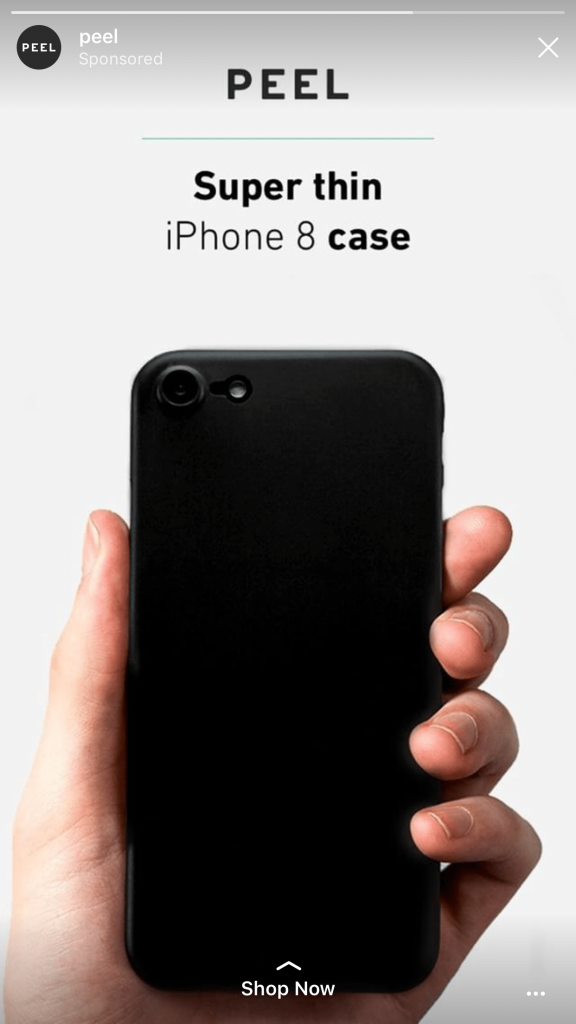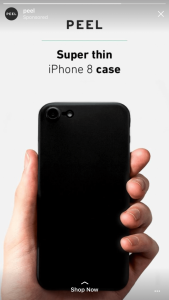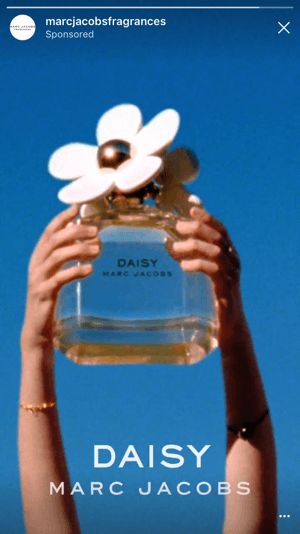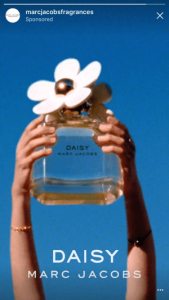 Use different ad creative for your Stories ad than you do for other FB ad campaigns.  Stories is just a "placement" when you create a FB ad, so it is easy to check the box or just let Facebook figure out which placements work the best for you. However, if you use same ad creative for FB Mobile Feed ads

and

for Stories ads, you are going to have a bad time.
Videos are better than still images, as they hold our attention

5x longer

. An exception might be still images you can click through like a story, slideshows of several images, or animated images.
Start off by using pre-existing content. You don't want to waste your time, hard-earned dollars, and effort by creating a snazzy Stories ad and finding out that it doesn't work for your audience. So begin small by using content you already have, jazz it up via editing tools, and gauge your audience's response. Tweak and repeat accordingly.
Talking directly into the camera works. Since Instagram Stories is all about raw, live-like (if not live) videos, creating similar videos will help them blend more easily with other Stories.
Still on the fence about IG Story Ads?
Don't be.
Stories ads are a powerful way to target your audience on Instagram. Brands are seeing great results with them. So dive into it. Invest a little in the beginning. Use pre-existing content. And see if it works for you.
Have you experimented with Instagram Stories Ads? Let us know how it went in the comments.