Private jets. Yachts. Designer clothing. A private island. A pet tiger. Celebrities have a lot of things you will never have.
Fortunately, their custom Instagram fonts are not among them.
Those divas and influencers who use fancy fonts on their Instagram bios don't have some secret the rest of us can't ever know. They simply use the (free!) tools and apps out there that change Instagram fonts. Native Instagram doesn't give you a lot of options, but that doesn't mean there aren't options.
Let's start with the basics. Instagram Stories has a few different fonts that you can use.

Regular Instagram, though, including your name, bio, captions, and comments, has just one option.
Changing your Instagram font can be a personal decision or a branding choice. Instagram overall is excellent for creating a cohesive, branded portfolio, but not being able to match your fonts to your visual style is a hindrance to that.
How do I customize my Instagram fonts? What about Instagram bio fonts? 
You're gonna be shocked at how super simple this is.
Whether you want to change your fonts in your Instagram bio, captions and comments or you want to customize your Stories, we've got you covered.
Changing Your Font for Instagram: Why & How
Since Instagram doesn't come with this built-in, you'll be using a third-party app or tool to change Insta fonts.
The actual tool you choose doesn't matter that much. There isn't one that's particularly better or worse than the others. Some of the websites even look the same – compare LingoJam with Instagram Fonts, for example.
With these tools, once you're happy with how your text looks, you'll just copy and paste back to Instagram to update your name, bio, caption or comment.
Best Online Tools & Apps for Changing Your IG Fonts
I took the caption from my latest Instagram post to play with LingoJam. I pasted the caption into the box on the left and then the box on the right auto-populated with the different fonts I could use.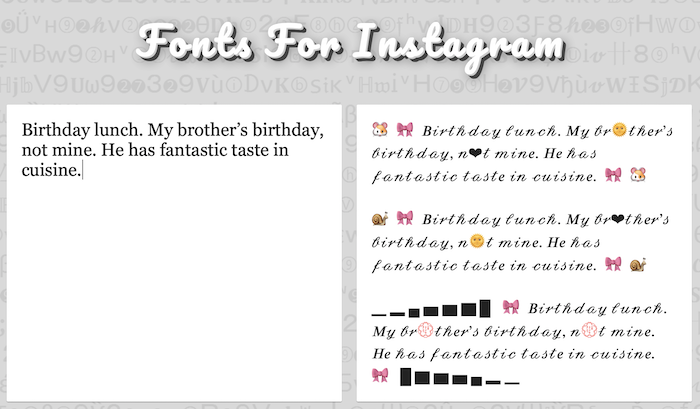 There were a ton of options; some were traditional and others were creative or …weird.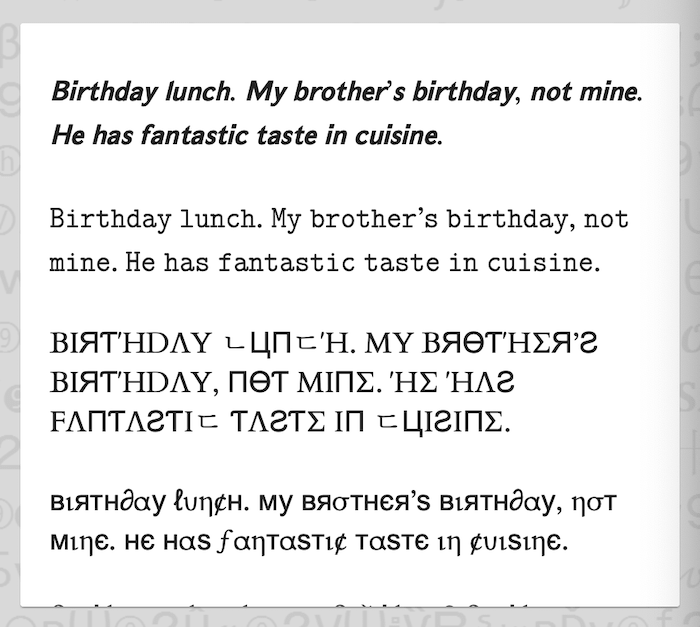 I picked one and copied/pasted it as a comment on my photo. It looked the same on the app.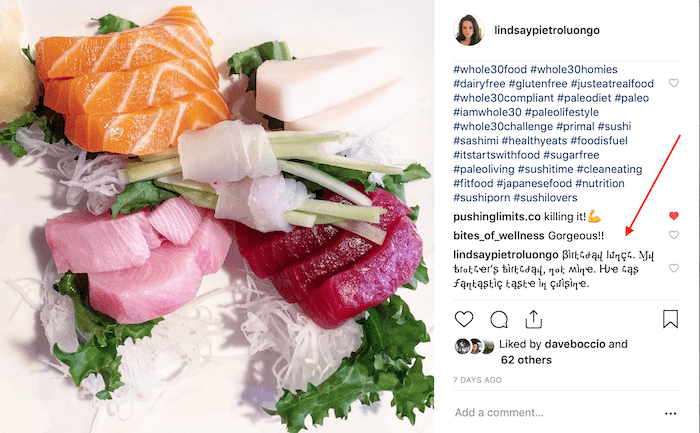 Instagram Fonts worked just like LingoJam, and the selection of fonts seemed the same – there may be a few differences, but nothing jumped out at me as I scrolled through.
I decided to change my Instagram bio using the website. It worked and it looked identical online and on the app.

I also changed my Insta name font:

Mega Cool Text has a Chinese letter converter. We're just trusting that the letters are accurate, but they look cool and there are a few different options.
The problem with these web-based font changers is that it's a pain to use them on your phone. You can go back and forth to the URL on your phone, but I think using a mobile app is a lot easier.
I downloaded the free version of 'Fonts – for Instagram' to see if it was simpler to use on my phone than the websites.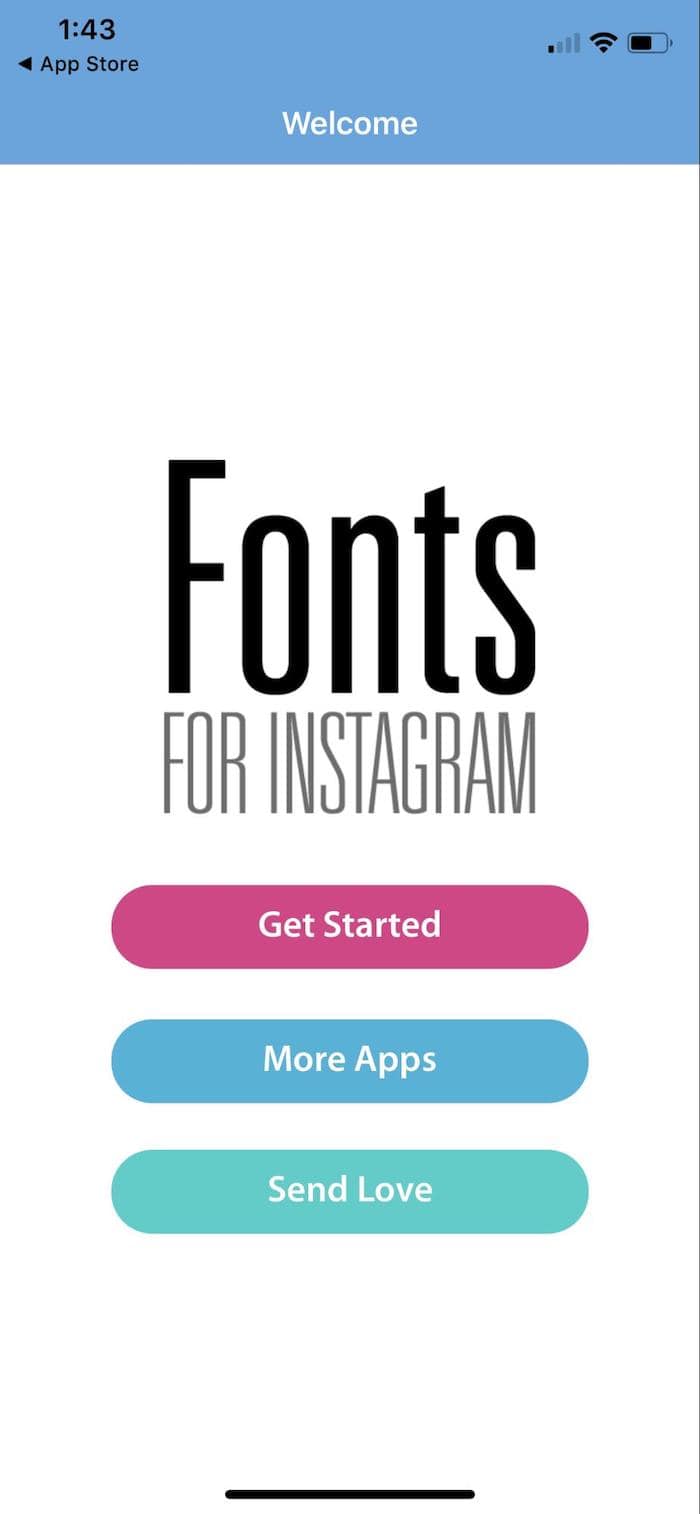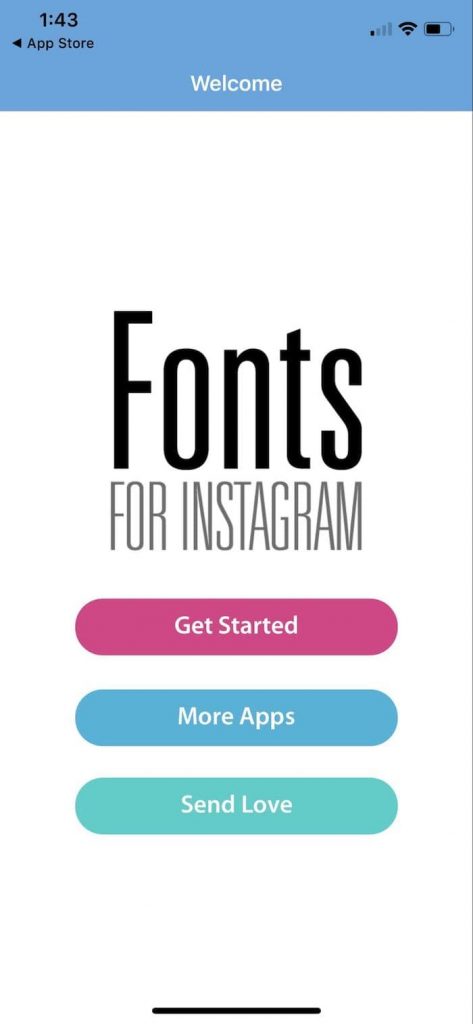 With the app, the process happens the other way around – you pick the font you want and then type in the text. This lets you create text that combines multiple fonts. You can add emojis, too.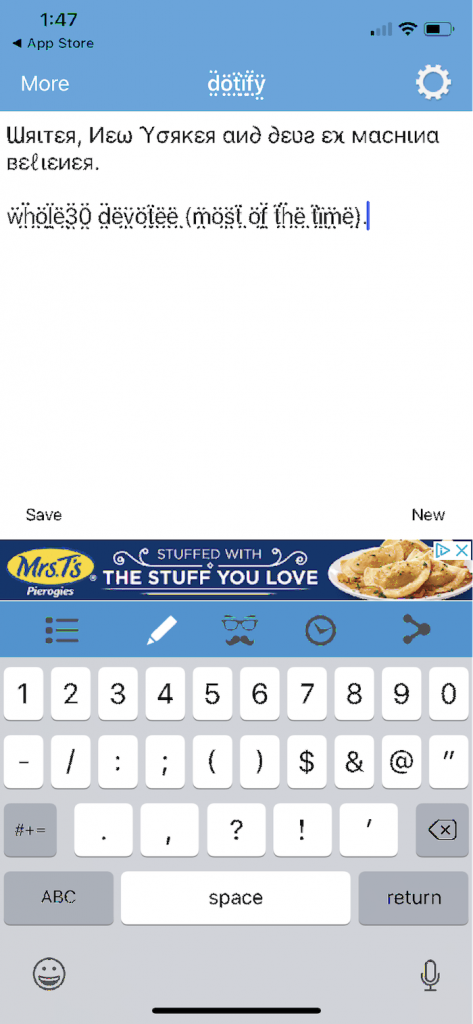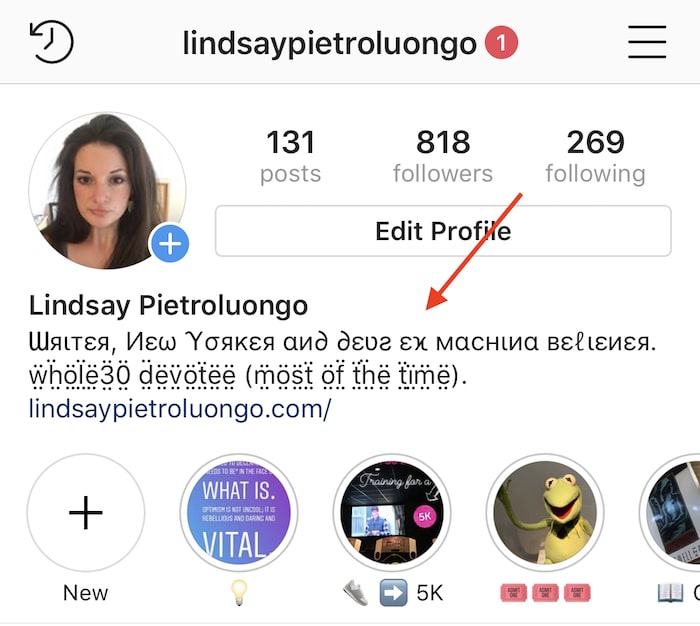 The advantage of the mobile apps vs a website – they're more intuitive and less clunky to work with. There's also one more way to access this functionality, downloading a keyboard app.
Ok, onto another Insta Fonts app…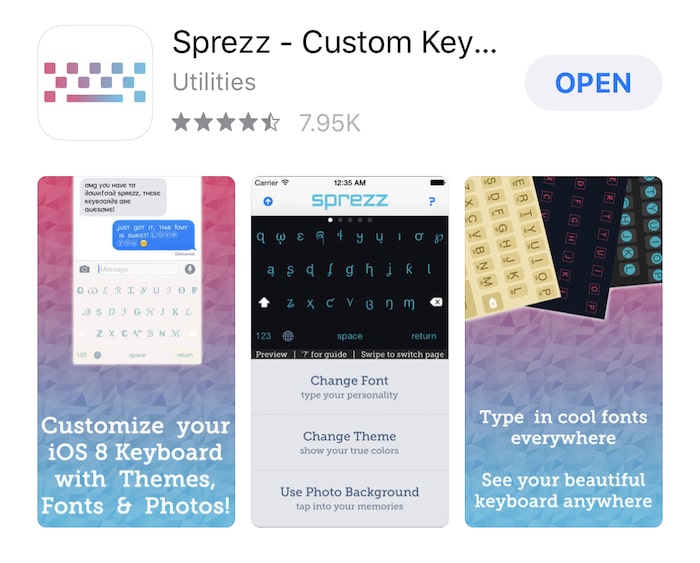 The Sprezz custom keyboard is possibly the easiest method to use different fonts on Instagram, but the options are very limited. Sprezz is free and once you download it you have to update your settings.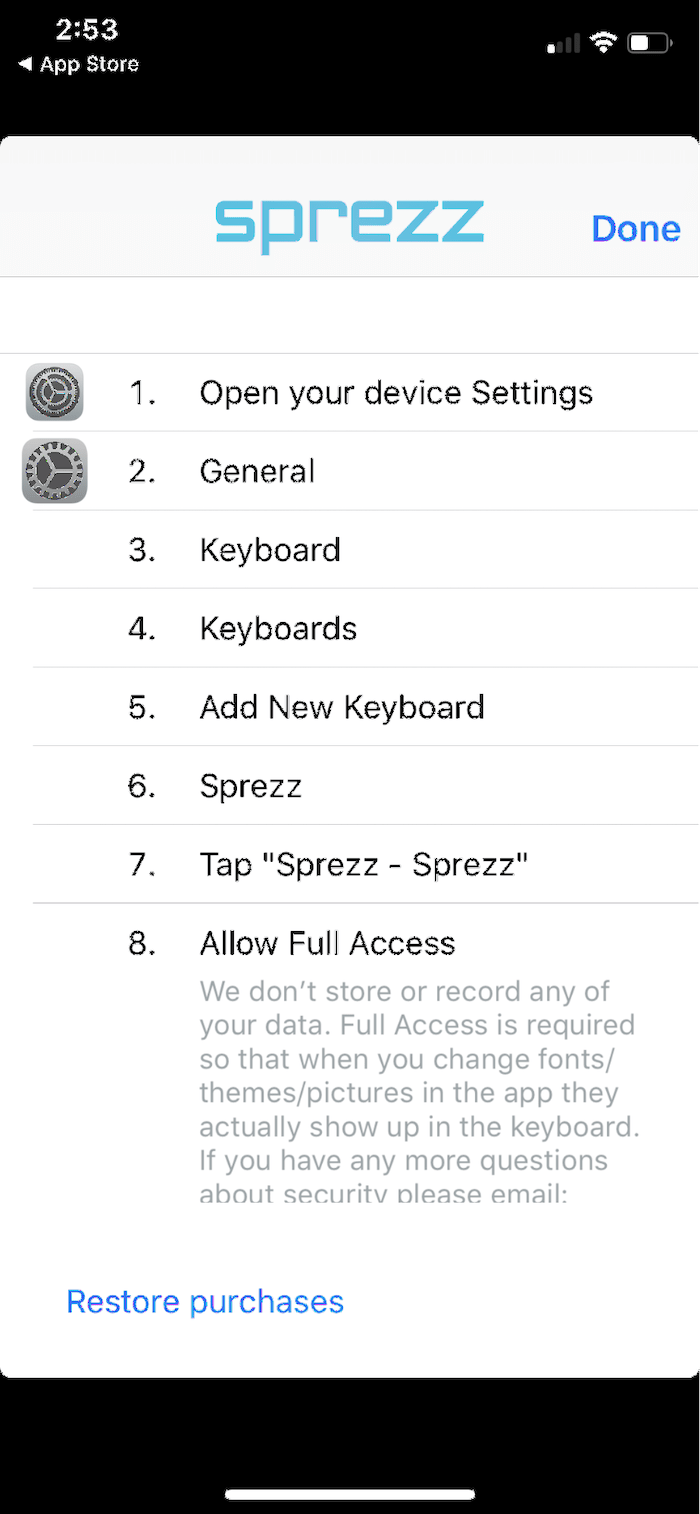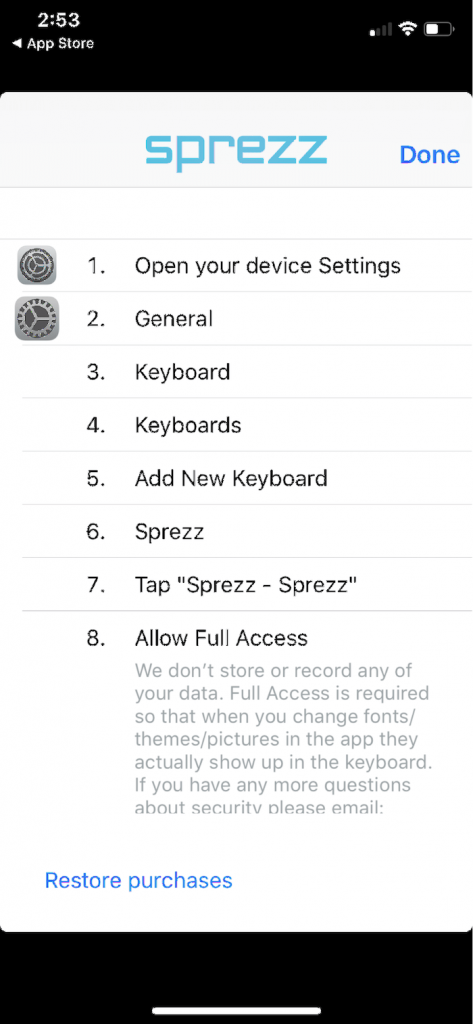 You can then choose the Sprezz keyboard when you're in Instagram by tapping this symbol: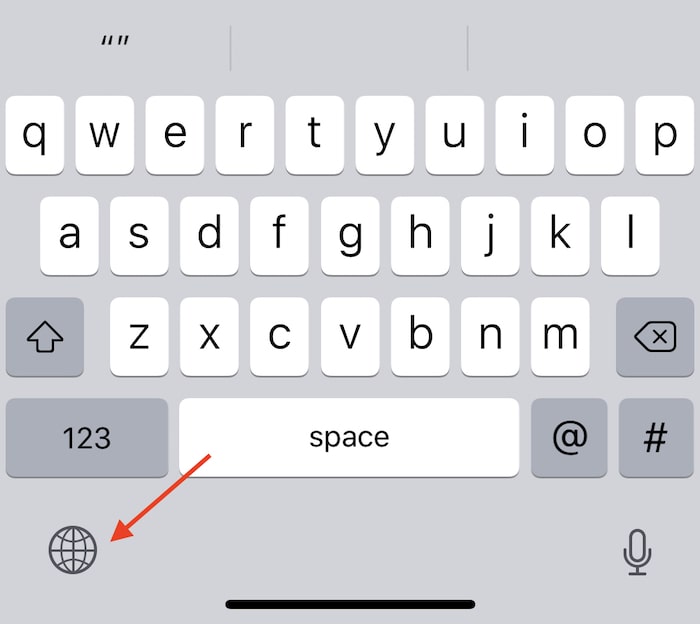 There are only five font options, but you just pick your favorite and then use it to type. I used this font style to change my bio. It didn't come out in color like I thought it would, though.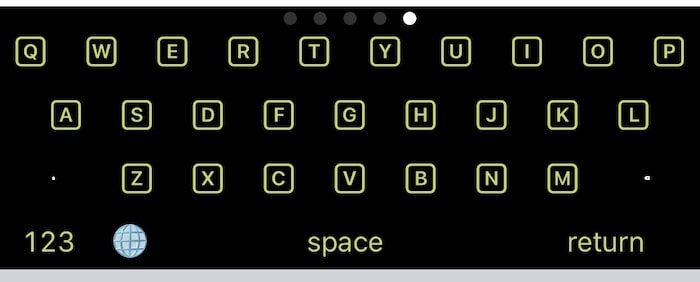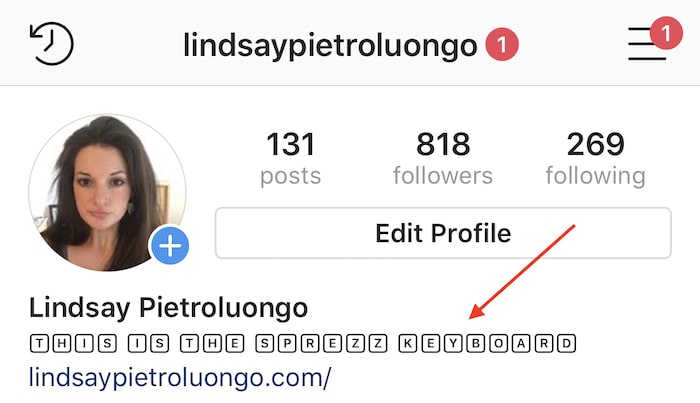 How to Add Symbols to Your Text in Your IG Bio
Let's say you want to add symbols to your font but you want something other than the emojis on your keyboard. Head over to CoolSymbol.com on your phone's browser, pick your symbol, click the copy button to the right and then paste it into your Instagram. (It's all about the copy and paste!) I added stars to my name:

You can find a lot of symbols here, too, but they're a little more difficult to copy and paste to Instagram.
If you like the fonts that Instagram Stories provides, here's how to cycle through them and change the color:
I started in type mode, which was launched at the beginning of last year to let users create text-only Stories (you could do this before using a workaround, but it wasn't nearly as easy).
Click the font indicator on the top of the screen to cycle through your options. You can add your text first if you want.

When your font looks good, click the right-facing arrow in the white circle for color options.

Click the text to bring up the color picker. There are three screens of color options to scroll through.
You're not limited to just these, though. If you long-press one of the colors, the advanced color picker will come up, letting you pick any shade you want.
Using Third-Party Tools for Making Cool Fonts in Instagram Stories:
Instagram Stories has more font options than regular Instagram, but they may not be anywhere close to your brand fonts. To create custom Stories, use Canva. There's a web-based tool as well as a mobile app so you can compose graphics on-the-fly. If you have a business account, you can upload cool fonts for Instagram so that your Stories always look 100% branded. If you want to create animated Instagram text, try Hype Type.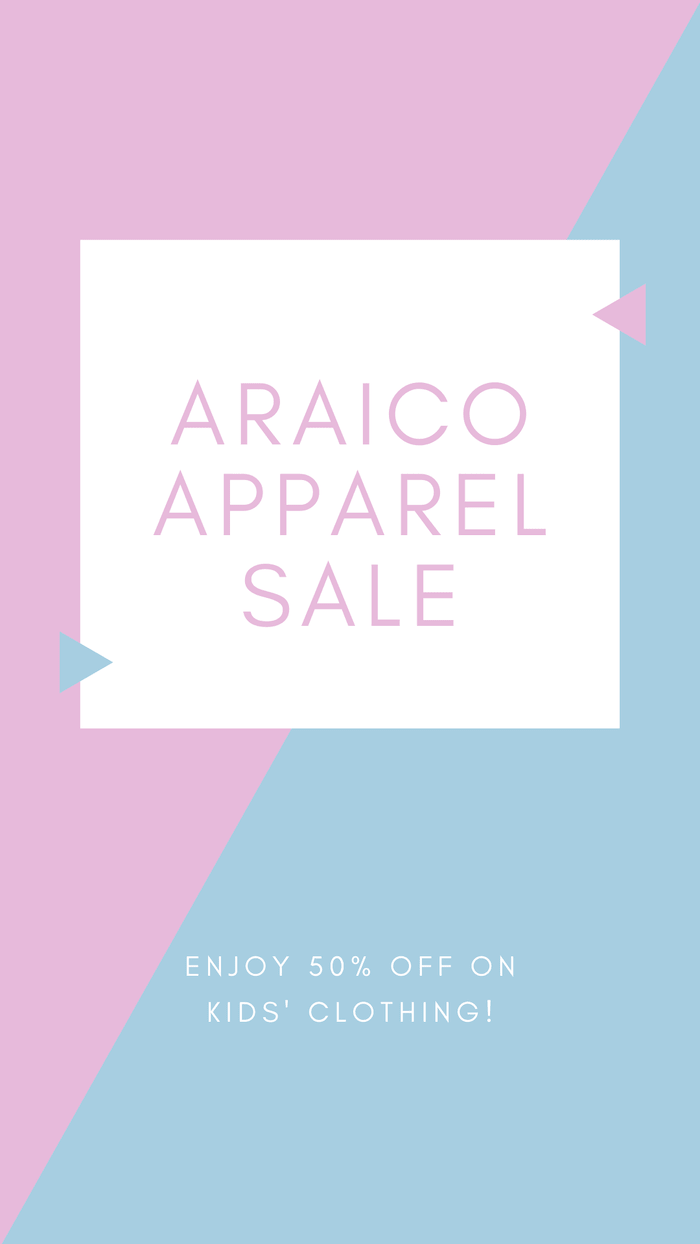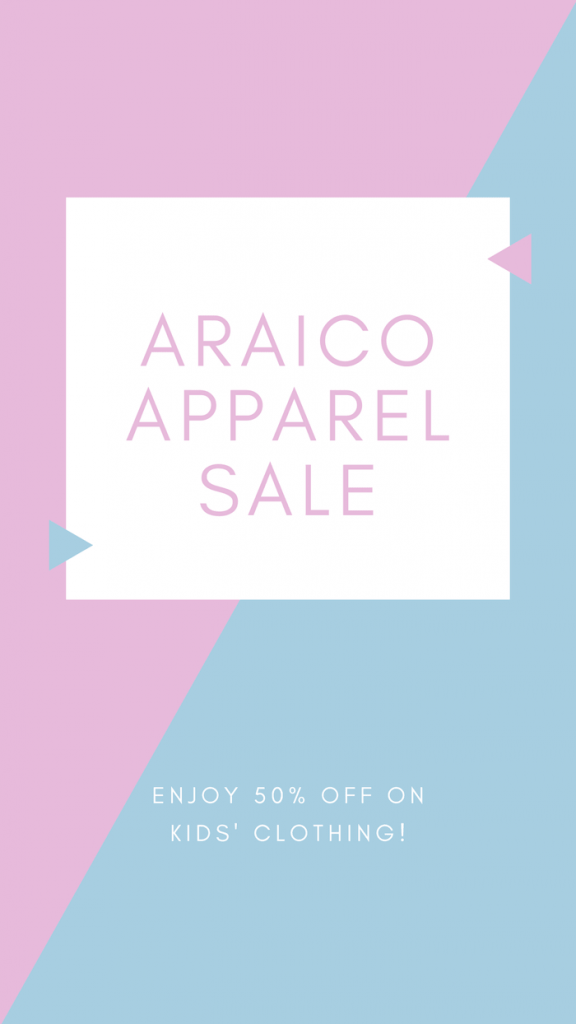 You can also use premade Instagram Stories templates to play with the font and other layout aspects. We have an article about the best apps to use for creating Instagram Stories and how to use premade templates – check it out here.
4 Ways to Fail Using Cool Fonts on Instagram:
Changing your Instagram text font can be a great branding decision, but make sure you don't fall into the all-too-common traps.
1) Stay Consistent
Brands that create a lot of content on-the-go may not want to take the time to create perfect Instagram Stories beforehand. If you're going to stick with the fonts already offered in Stories, just pick one that you'll consistently use.
The beauty of Stories is that the content you put up there doesn't have to be polished, but you should still keep everything as uniform and brand-recognizable as possible. If it's the difference between producing less-polished content and producing none at all, go with the former.
2) Choose Easy to Read Fonts
Whichever cool fonts you use for your regular feed or Stories, make sure they're easy to read. This is especially important for long descriptions – any font that's even a little hard to read can get downright annoying when it goes on for several sentences. Even if your caption isn't saying anything that your audience absolutely has to know, putting up difficult-to-decipher text can make your business look unprofessional.
3) Don't Use Too Many Different Instagram Fonts
Choose one or two that are close to your brand fonts and use those exclusively – this is a basic design rule for branding and it holds true for your social media, too. If you can't seem to find fonts that look professional and that coordinate with your brand, it may be best to use the native font.
4) Pay For the Upgrade
If you're going to use a mobile app to create Instagram fonts for your business, pay to upgrade. The frequent ads get super-annoying and will definitely get in the way of how quickly you can create Instagram text. Some apps, like the web-based ones on this list, don't have in-the-way ads but they're also not as convenient as the mobile apps.
Let Your Text Speak More Than Words
Instagram may be a visual-heavy platform, but you can round out your posts by providing clever, insightful or informative descriptions. Choosing different fonts can communicate more about your company and the audience you want to attract.
Have you used Instagram fonts in creative ways? Tell us in the comments!