It's not hard to see why Instagram is ideal for photographers.
The whole thing is made of little squares of visual delight, which is perfect for people who are experts with a camera — it's almost like the platform was designed specifically to create mini online galleries for professional photographers.
However, as you can imagine, the competition is fierce.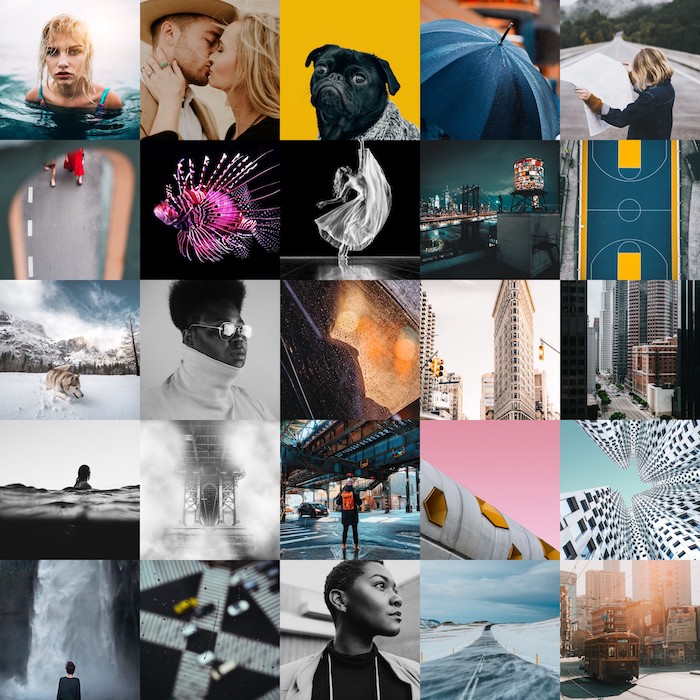 Source
High-tech mobile photography and ready-at-hand editing tools have made it possible for almost anyone to capture and share breathtaking images. In a sea of beautiful photos, how can you make yours stand out?
This is especially important for working artists. If you want not only attention and Likes for your posted photos, but webpage visits and print orders to follow, you need to maximize your Instagram feed's professionalism, engagement, and memorability.
Here are some tips to get you started.
9 Ways for Photographers to Develop Picture-Perfect Instagram Campaigns
1) Keep Your Feed Consistent
For professionals, this is key. The difference between an amateur photographer and otherwise can often be spotted simply by looking at their Insta feed as a whole.
A pro will have a consistent look to almost all of their photos that gives off the vibe that they're part of the same series.
It makes sense to be intentional about your brand's "look." With so much competition out there, you want your followers to instantly recognize a photo as yours when it comes up in their feed.
Take a page from Simone Bramante's book and keep the colors and mood consistent throughout your feed.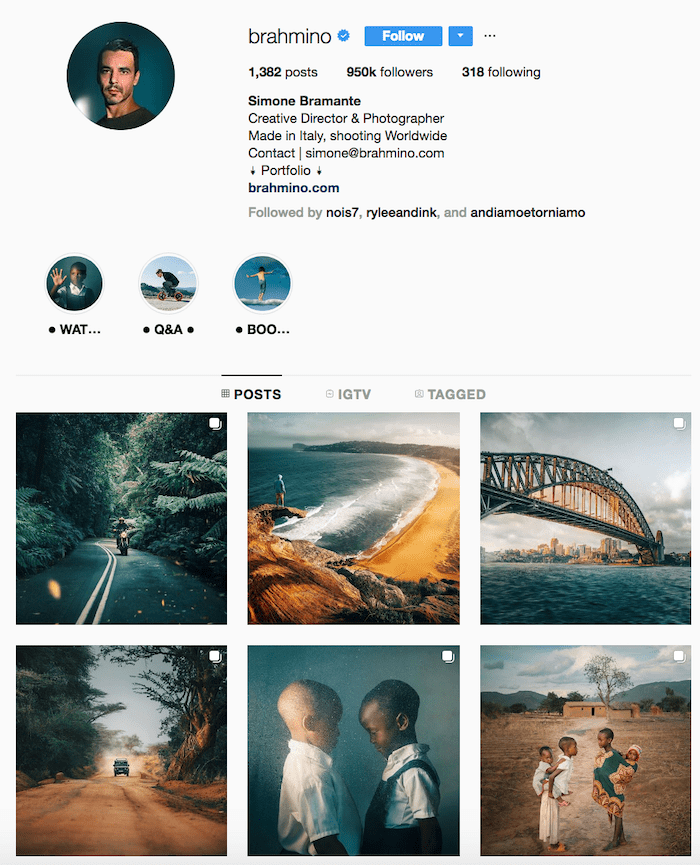 2) Get Involved in the Community
Instagram is a social platform with a huge creative community because of how visual it is in nature. Getting involved in the Insta-art community not only gives you the chance to network and draw inspiration from other photographers, but it brings your work in front of new audiences as well.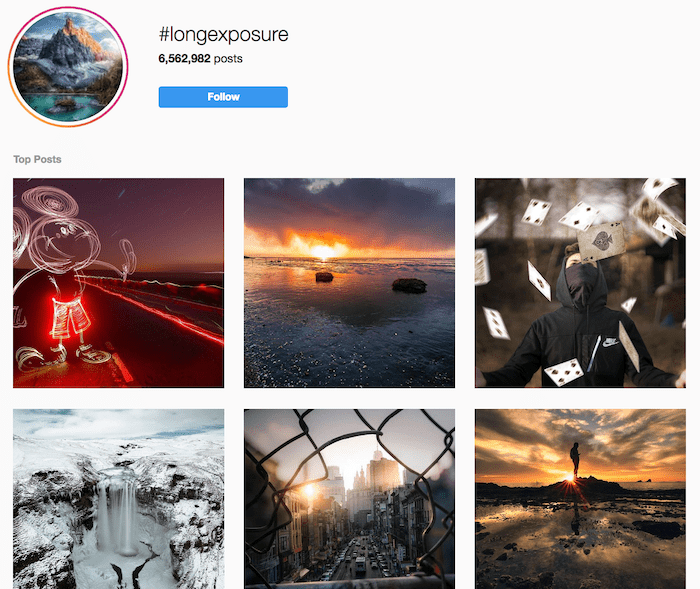 Start by following other photographers, commenting on their stuff, and strategically hash-tagging your photos so they show up in certain circles.
3) Show Behind-the-Scenes
Everyone loves looking at pretty pictures, but even the most breathtaking photos can fail to hold our attention without some context or personal interest. Posting only your finished images isn't always enough to build a loyal following.
Remember that Instagram is a social channel and that people use it and scroll through it every day in order to create and nurture connections. Sharing behind-the-scenes snaps means being real and honest with your followers.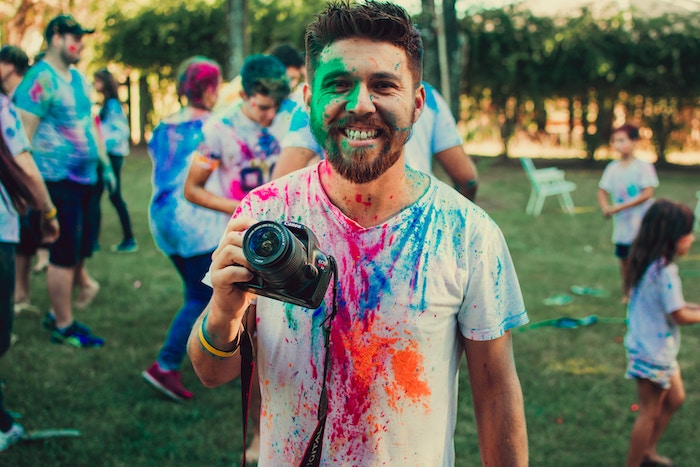 Source
They'll love it.
You might think that no one cares about what goes on behind the camera, or just before the money shot, but that's often what people enjoy the most from the photographers they know and follow.
They want to see how those pretty pictures were made, and it can enhance their appreciation of the whole profession.
As a photographer, you can share things like:
Bloopers

– Did you capture any funny moments on a shoot? Did you get any bad shots and what made you choose your favorite?

Processes

– What went into setting up a shoot? Consider sharing your editing process, or the original photo and then the end product.

Your life

– Your followers want to learn more about

you.

Turn the camera or devote the caption to parts of your life that

aren't

related to photography, too.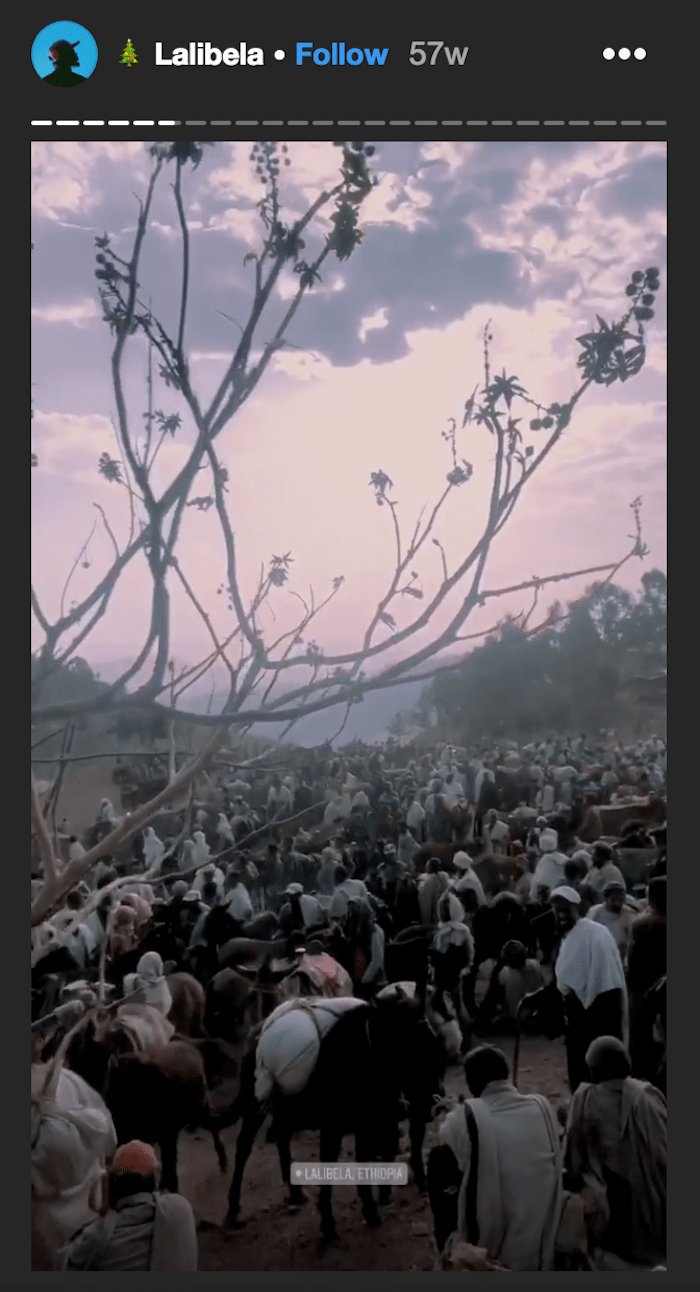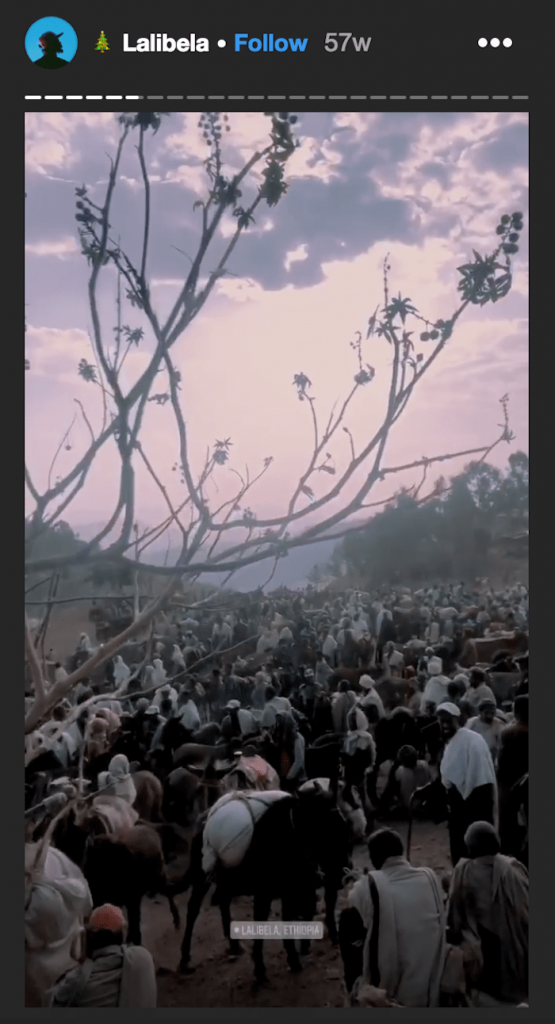 Gboxcreative shares videos of the scenes behind his photos to show what the moment he was capturing really looked like.
4) Become Known for Something Special
Did we mention that competition is really fierce for photographers on Instagram?
You see, because of it's obvious match-made-in-heaven, photography is probably the most saturated industry on the 'gram. This makes standing out hard to do. You're competing directly with people who are taking the best pictures in the world.
Give your profile some leverage by running a theme through your feed or finding a niche.
It's better for people to say, "Oh, that's the photographer who does X," rather than forget your name amongst a melee of other accounts who just post pretty photos.
You're going to need to do something actually different and unique in order to stand out — you don't want to be Insta-repetitive and end up featured on this page!
Take Theron Humphrey, for example. He specializes in snapping beautiful landscapes, but they're all unique in one way: his landscape photos all feature his beloved dog.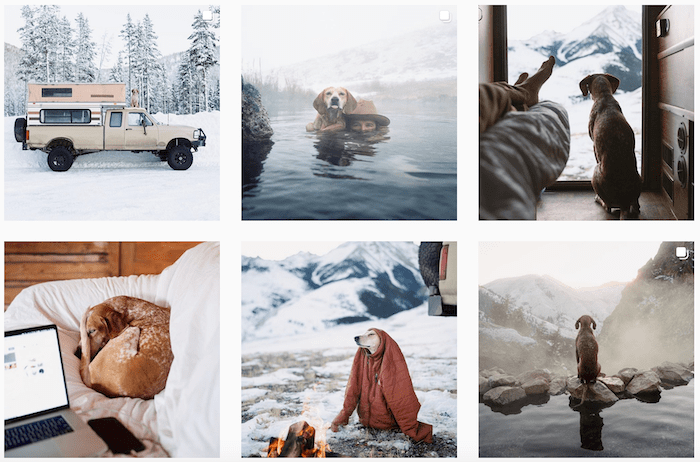 Just remember to stay in your lane.
It's important that you're real with yourself about your expectations compared to the competition. If you're a traveling nature photographer with a shiny new profile, you've gotta realize that Chris Burkard has a 5-year and 3.3-million-follower advantage over you. Just start wherever you're at and build from there.
---
You've come to the right place.
Get in touch for a

free demo.
---
5) Make Connections with Instagram Stories
If you want to get more eyeballs on your photos, you have to put yourself and your work way, way out there. Luckily, Instagram Stories makes this pretty easy.
These 24-hour-duration snippets are for sharing raw, unpolished pictures and videos that don't necessarily fit with the theme of your feed but that demonstrate your skill or who you are as a photographer.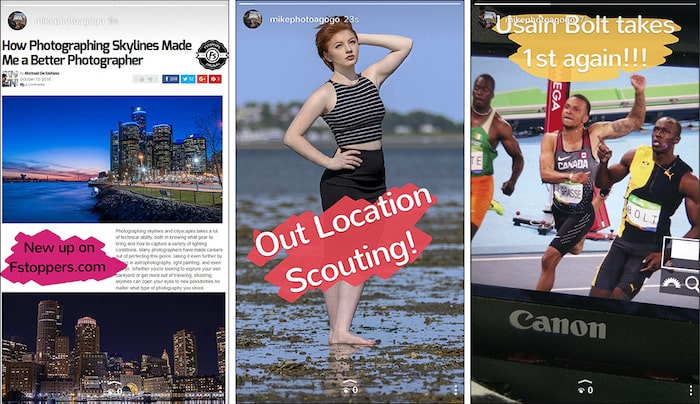 On top of that, Story tools allow you to preserve them as Highlights, ask clickable questions, set countdowns and even to tag brands, places, and attractions, creating more engagement and awareness of your work at the same time.
6) Use Story Highlights to Segment Your Themes
That first tip we gave, Keeping your Insta Feed Consistent, can be tricky, especially if your photography portfolio is extensive and covers lots of different styles and subjects.
In this case, Instagram has the perfect solution in the form of its Story Highlights. These can help you segment your work into "folders" so that followers can browse the ones they're interested in.
See how Angeliki Jackson does that here: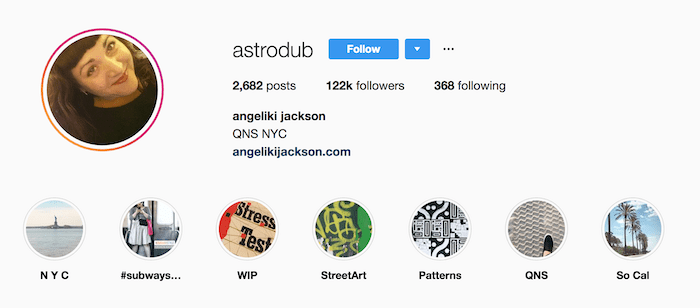 7) Build Trust
In order to create a tribe of loyal followers and people who are actually going to pay for your work (because, yes, Instagram is a good place to showcase your photos), you have to gain trust.
People aren't going to part with their money if they don't see good reason to trust you.
To make that happen, you need to show:
Quality

– When you call yourself a photographer, people

will

view your feed as a portfolio. Make sure the overall look of your page is something you're proud of and happy to show off.

Consistency

– If you post for a month and then suddenly stop, that might ring alarm bells in possible buyers' heads. Even if you're not booking jobs, pursue a passion project and share content from that.

Social Proof

– People listen to recommendations from peers more than any other form of marketing. Talk about and tag your clients in captions so people can see who has trusted you to work with them in the past. Don't have a lot of previous clients? Shoot with your friends and get them involved!
8) Consider Your End Game
Here's a question for you:
How will you know you're successful on Instagram — when you have a certain amount of followers? When did you start booking client work through the platform? When you've been featured on a huge brand's page?
Really think about what your goal is with Instagram. This will help you streamline your strategy and make sure everything you post is steering you toward that goal.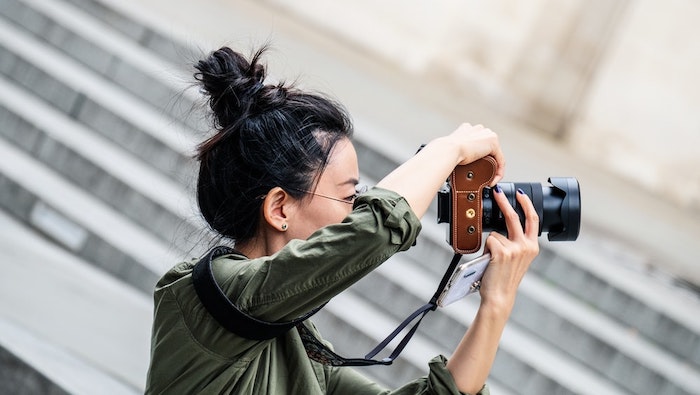 As a photographer, your goal might be:
Booking jobs with individuals, businesses, or marketing agencies. If this is the case, focus on the kind of companies you want to shoot for and gear your feed towards them.

Teaching other photographers your skills. If this is the case, only show your most epic images, give away free tips, show off the success of your past students and share testimonials.

Selling prints. If so, make it very clear how and where people can buy your stuff and what is available.

Being an influencer. If this is the case, you need to quickly grow your following around a specific topic and absolutely crush it.
9) Mix Up Your Content
As a photographer, your most comfortable medium is obviously going to be photos. But it's worth trying out some different forms of content on Instagram just to see what your audience best responds to.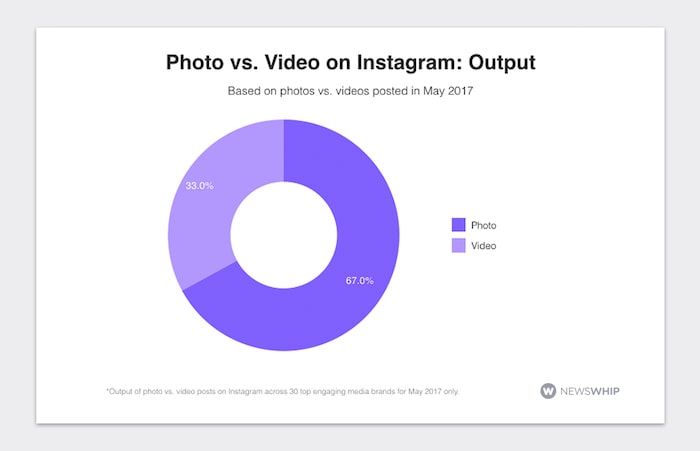 Source
If you've got a good eye for images, it's likely that you can make a good video, too — and you can test this out subtly at first.
Use the option of posting multiple pics in one post, where the first shot is your epic final image and then you also include a behind-the-scenes video and an unedited version of the end result.
Instagram Is For Photographers
As a photographer, you know you should be killing it on Instagram.
The visual nature of the platform lends itself perfectly to epic imagery, and your feed acts as a mini portfolio where you can show off your best work and get it literally right into people's hands to be appreciated.
The difficulty is in standing out and getting noticed.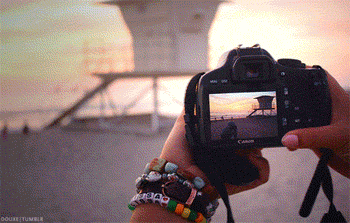 In order to get eyes on your work, you have to have a strategy in place, rather than simply posting and hoping for the best.
We hope to have inspired you to share a behind-the-scenes videos from one of your shoots to provide a more personal perspective, to focus on one subject or theme so you become known as, "the photographer that does X," and to make use of the features that Instagram has to offer, like Stories and Story Highlights.
Once you start building a loyal following, it's easier to climb up the ladder and join the ranks of top-dog photographers who have thousands and thousands of fans and clients.
We all know photographers love their little hacks and tricks. Have you found a cool way to get a few extra followers on your IG profile?