Corporate Video Production
The words "corporate video" don't usually inspire excitement. At Jumper Media, we break that mold.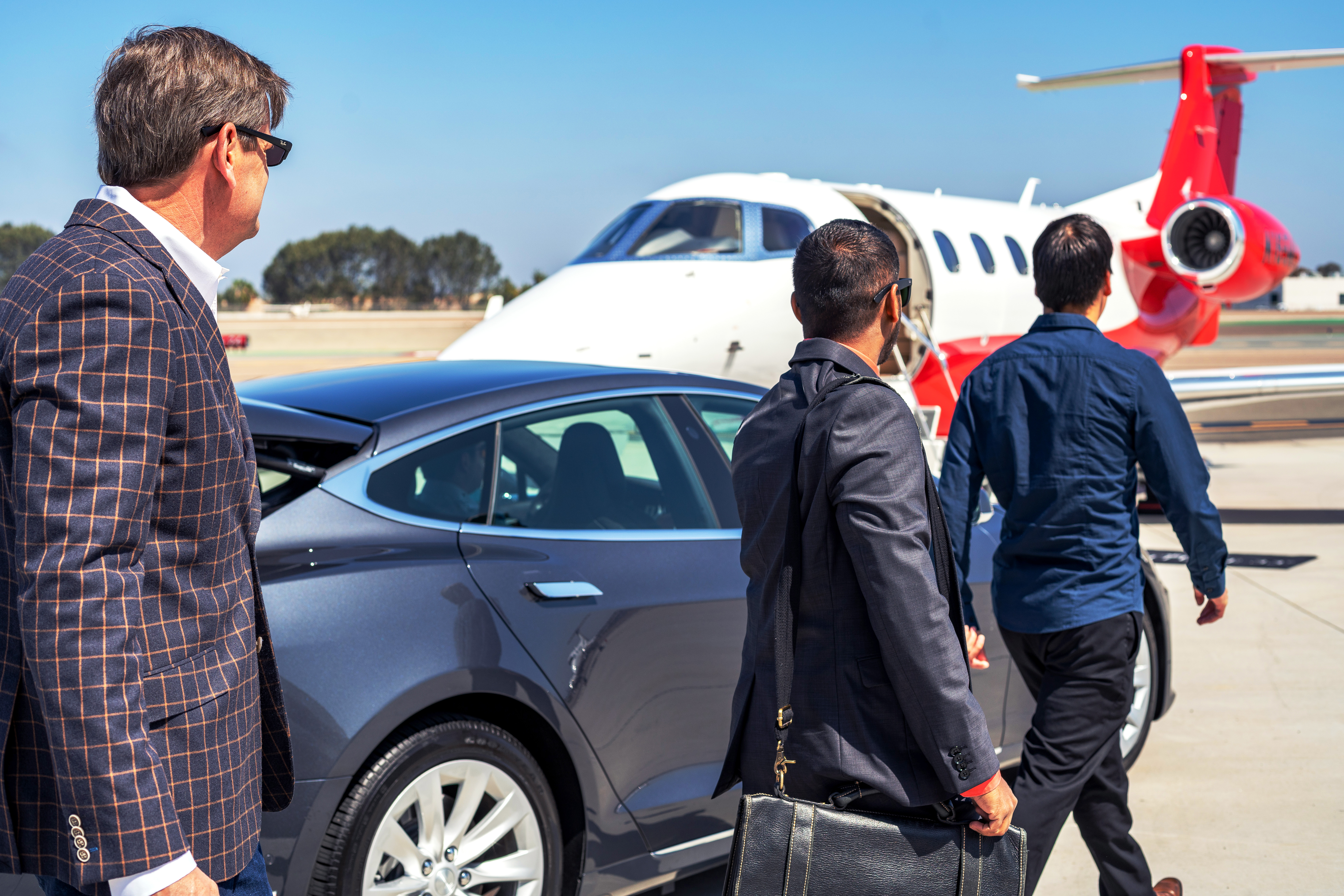 Whether you're a VC-funded San Diego startup that needs help recruiting top engineers, or an established global corporation introducing a rebrand, your video deserves to stand amongst the noise of today's digital world.
Your brand is the story you tell, and at Jumper Media we believe stories are best told through video. Your potential clients, partners, and employees want to know who you are as a company before they work with you. Establishing their trust with a professional, well-made corporate video is the best way to do that. These videos are your chance to shine a spotlight on your San Diego business and set yourself apart from the cookie-cutter competition.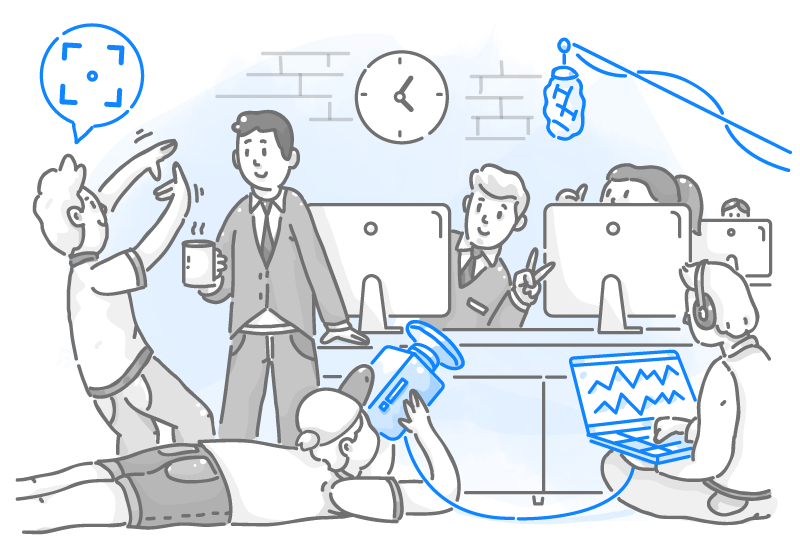 1. Strategize & Brainstorm
Is your business better suited to a short promo video showcasing what you make or do? Or would a longer, more behind-the-scenes video be necessary? This initial meeting will help us outline a shot list, script, and overall video layout.
2. Corporate Video Production
We'll typically go to your place of business and get some footage of the average everyday workday. If you're outside of San Diego, we'll hire someone in your area to do the video production for us. This footage is an essential part of the video, and showing people what daily life looks like at your company will pull the veil back a little bit and start to build that trust.
We'll shoot enough B-roll, employee interviews, and scripted segments for a one- to two-minute video. The goal here is to tell the story you want to tell, to help your potential employees imagine what it's like to work there, or maybe to tell the public about your sustainable business practices.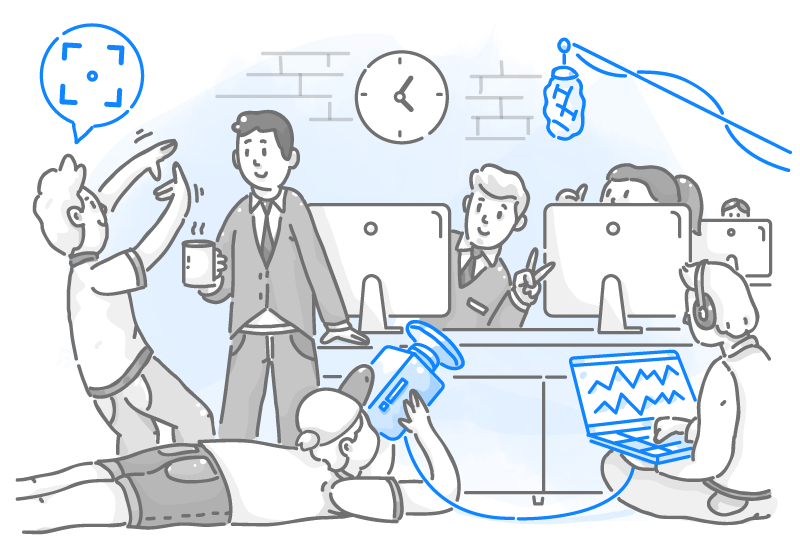 3. Post-Production & Social Media Advertising
Once we have enough footage, our San Diego editors will get to work. We'll pare it down the perfect length, and add in effects such as text overlays, music, and graphics, so it hooks your audience and maximizes engagement. Once it's perfect, we'll send it over to you for review.
As soon as you approve the video, we'll take it live and start advertising it on your company's social media platforms and put it on your website. This part is key to getting your video out there – you can make a great video, but getting people to see it and take action is the next step.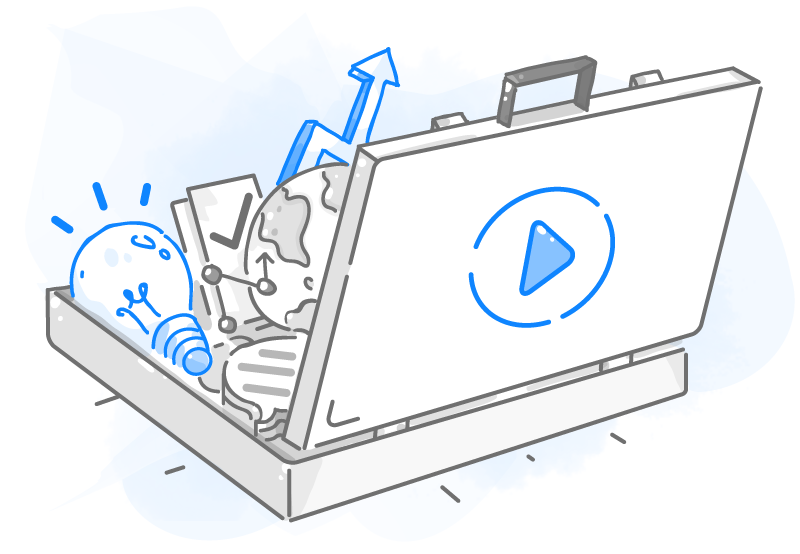 Benefits of Corporate Videos:
Creates visual brand awareness
Engages your audience on a personal level and builds trust
Sets you apart from other corporations with bland, lifeless videos
Presents an opportunity for a call-to-action
Speaks directly to the new media generation
Our team can make videos for all types of businesses.
We get that it's difficult to tell a story about yourself and what you do, and more often than not, it's easier to have someone with an outside perspective come in and point out what's amazing about your company.
Check out our recent Corporate Video work below, or get in touch for a free consultation call.
Our Corporate Video Portfolio