These days it seems like everyone either is an Instagram influencer—or wants to be one—and it's easy to understand why.
The average price of a sponsored post is $300. And rates only go up from there!
Many folks see IG as an easy way to make quick cash. However, the reality is that for every person making 5 to 7 figures on Instagram, there are hundreds of thousands of people struggling to make even a dollar. This is the sad reality of the Instagram influencer game—nothing is guaranteed.
But before you give up hope, consider the implications of creating a plan of attack for how to get sponsored on Instagram. By putting in a little effort, you'll have a leg up on those who act without thinking.
Even Micro Influencers Can Get Sponsored on IG
Newsflash: Even if you have a small account right now, you can make money from Instagram. You might be what's known as a "micro-influencer."
Micro influencers are a segment of the Instagram influencer population that is typically defined as having a low amount of followers when compared to the big players. They retain the identifier of "influencer" because of their success within a niche, and for having an engaged audience.
How Brands and Companies Evaluate Potential Sponsors
While most brands usually look for numbers first, they're now starting to realize the implications of working with micro influencers whose audiences represent a more exact match for their target demographics. From a budgeting standpoint, they can also understand the benefit of working with micro influencers, as the most popular Instagram influencers charge much higher per post. Even small businesses with limited budgets are wising up to micro-influencers as a low-cost, high-reward marketing tactic.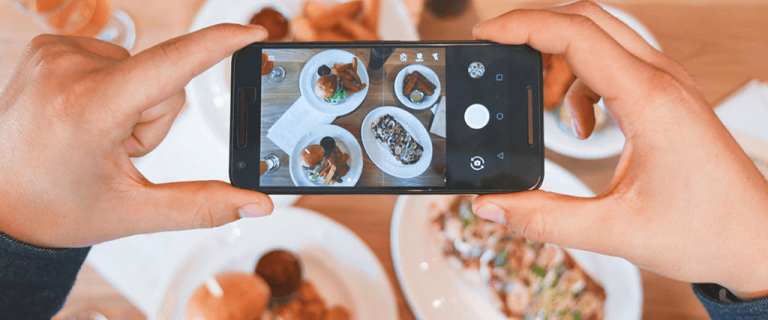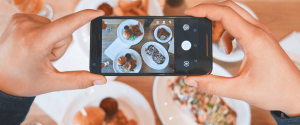 It would seem that working with popular Instagram accounts actually puts brands at a disadvantage when comparing the ROI between the two situations. This is in part because Instagram accounts with millions of followers get less engagement.
Hopefully, you understand that just getting started on Instagram or having low numbers doesn't necessarily put you out of the running. But there are a lot of other factors you'll need to consider before securing your first sponsored post on Instagram.
And now with the new Instagram sponsored posts features available for brand + influencer collaboration, this is even more important than ever.
Without further ado, here are some tips to get your first sponsored post on IG:
Branding is Everything
Influencers become popular because people associate them with something specific. The idea is that an influential Instagram account focuses on one thing, and does a really good job of doing this.
As far as what an influencer is specifically known for, it may be the kinds of photos they post, the style of photos in their feed, a theme or cohesive look, or the things they do in their daily life. Some influencers break into several categories (ex/ lifestyle influencers can venture into travel, food, fashion, etc). The important thing is that there's still some way of knowing that post is distinctly theirs.
Influencers gain trust from their audiences because these followers see them as tastemakers or 'experts' in that field. As a result, brands like working with influencers, because they make it easier for the brand to reach their target audience.
If you want to crack the code for how to get sponsored on Instagram, start by thoroughly defining your personal brand—what it is, and what it is not. That said, don't be afraid to experiment with different types of content, like different types of images, videos, Instagram carousels/gallery posts, and stories. It's also considered ideal to post your own "branded" content, while also sourcing curated content from other related accounts (with permission and proper attribution).
Post Consistently
If you're serious about learning how to get sponsored on Instagram, you need to understand that there has to be some level of consistency in your posting to gain trust with your followers. Besides building trust, this activity is necessary for favorable placement with Instagram's latest algorithm update.
To achieve consistency, post at least once a day, or several times, separated by a few hours to get the best engagement and likes. There's really no magic number for a set number of posts to aim for every day, but it helps to post anytime between 8-9am and 2am in your local time zone.
As a bonus, posting consistently, combined with many of the other tactics on this guide for how to get sponsored on Instagram, will set you well on your way to securing a coveted feature on Instagram's explore page.
Grow Your Following
How to specifically go about growing your following will depend on your industry, audience, and even your personality. Regardless, consider adopting the following Instagram best practices to help when you're getting started:
Hashtags
Hashtags categorize content and make them more discoverable. It was found that content with at least one hashtag gets up to 12.6% more engagement. You can add up to 30 hashtags per post, but TrackMaven has found that 11 is the most optimal number.
Include a mix of both branded and unbranded hashtags, but be careful not to use hashtags that are too broad. Because most people use them, there's a chance that your post won't get seen. Think strategically in terms of hashtag use, and get ideas for the best from hashtag guides.
Tag Brands
When you feature content with products from a brand you like, tag their Instagram page so that when they like your post, it will be discoverable to their followers. Besides that, it catches their attention. If they like your posts enough, they will re-gram your posts on their page, which also gives you exposure to their audience.
It's important to note that when you do this, you are aware of the quality of the images you're tagging brands in. These images, and your feed as a whole act as a portfolio of the future work you will produce for them!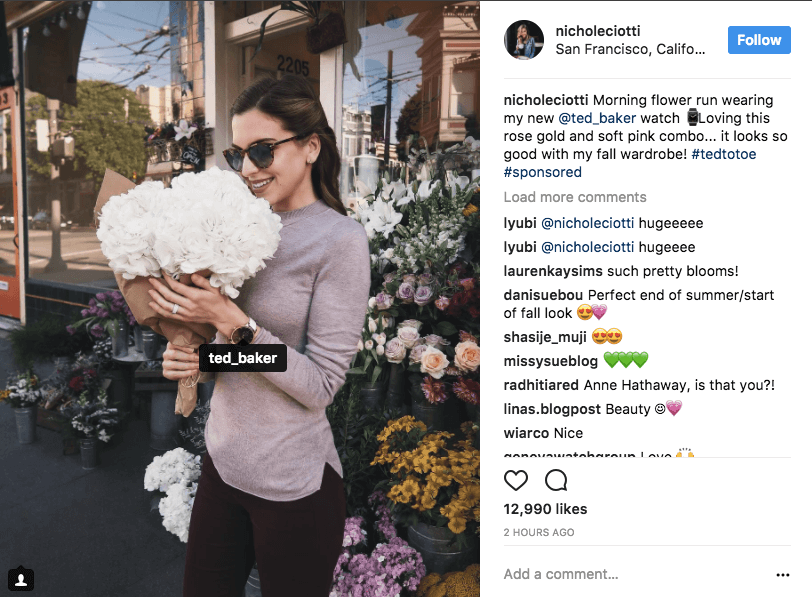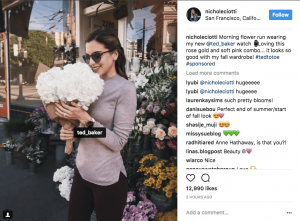 Improve Your Feed Appearance
As an Instagram influencer hopeful, you have to work on the coherence of your feed so that people will want to follow you. People won't follow you just because you were featured on a prominent brand page, they will follow you because you have awesome content.
More often than not, people follow an Instagram page because it boasts of a certain aesthetic they like or can relate to. Here are some things you can do to improve your Instagram feed appearance:
Create a specific theme or mood:

Theme

: think in terms of Instagram accounts dedicated to cats, babies or the beach.

Mood

: A certain look or feel the feed inspires, like dark, colorful, washed out pastel.

Align your color scheme with the mood you picked.

Use high engagement filters

.

Studies

show that the Hefe, Rise, Mayfair, and Valencia filters generate the most response or engagement.
Use Geotags
Instagram allows you to add a geotag to every post, which shows physical places associated with your post. This allows users interested in a place to see what other people have posted about it. If your photos are interesting, people may look through your page and decide to follow you.
…But Don't Neglect Your Engagement Rate
Another way to get on the Instagram Explore page involves interacting with your audience, so don't neglect your engagement rate. Instagram's Explore page gives influencer exposure to people that may not be following them and has a sort of viral status if you make there. Creating content and following the general rules of Instagram can boost your chances of securing this massive exposure opportunity.
Reply to comments on your posts, and visit your followers' pages to leave comments on their posts as well. You can also opt to join Instagram comment pods, which are secret groups where people message each other when one of their posts go live.
From there, members like and comment on each other's posts, which increases engagement for all members.
Make Sure Companies Know You're Willing to Work with Them
You may have several thousand followers, but no brands reaching out to you. If you want to work with brands, you have to make your intentions clear that you're interested in doing so.
Make sure to tag the brands you love when posting about them on your own. To encourage them to get in touch, add information in your bio regarding where brands can reach you for promotional opportunities.
It's helpful to add a press page to your blog/website so that they know you're interested in partnerships if they decide to look into your Instagram page.
---
You've come to the right place.
Get in touch for a

free demo.
---
Don't be Afraid to Pitch Paid Sponsorships to Brands
Another way to let brands know you're interested in working with them is to directly pitch them a partnership opportunity.
Before hitting up your dream brand, you can start by looking for smaller brands where you think there may be a mutually beneficial partnership. Although smaller brands may have smaller budgets, they are usually open to collaborations for trade to get word of their brand out.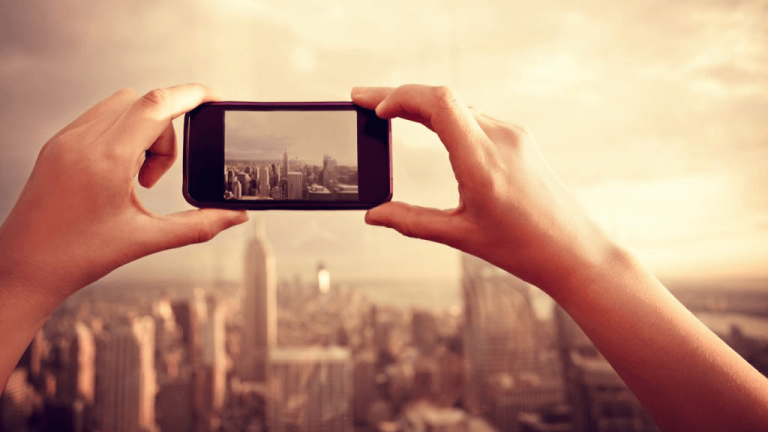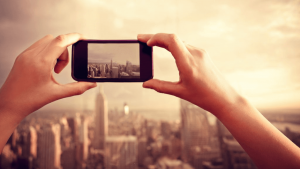 These smaller brands also have less influencer competition, representing an easy in for someone just getting started. If you've worked with multiple small brands, larger brands will eventually take notice and get in touch with bigger opportunities.
Apart from looking for smaller brands, you should look for brands that are clearly investing time, energy, and money into their Instagram presence. Look for brands that post consistently with high-quality content, run contests, or invest in ads.
Even better, find brands that are clearly already working with influencers. To do this, look at the Instagram accounts of other influencers in your niche and see who is sponsoring their posts. Reaching out to those brands, who are already investing in influencer marketing, will give you the highest success rate.
The process for how to get sponsored on Instagram when pitching to brands involves:
Interacting with their posts and using their hashtags. If you do it often enough, some of them might take notice, especially if you have a decent follower count and engagement.

Sending them a direct message (DM) saying that you love their brand, have some ideas for a collaboration, and specifically call out why you think it would be a good partnership for them. Ask for their email or contact number to talk more about it, as communicating purely through DM can seem unprofessional.

It definitely goes down in the DM, but things can get lost in there, too. Don't get discouraged if the brands you reach out to don't respond to your DMs. They probably just don't check them or are bombarded with so many that yours just got lost. One way to make sure they check their DMs is to comment on a recent photo of theirs and actually say: ' Check your DMs!'.

Alternatively, you can go about contacting a brand "the old fashioned way" by finding their email and reaching out. Many companies have their email information included in their profile, but if not, you can usually find an email on their website.

However, these "all-purpose" email addresses can also get cluttered. If you can, find the email of the actual person that manages their social media. LinkedIn can be another great place to connect with this person, just search "[company] Social Media Manager".
Once you have an email, send a pitch letter, stating:
Who you are

What you do

Where you're from (if relevant)

What industry/niche you operate in

Notable achievements in the field or why it makes you an expert (if any)

Important data such as figures (# of followers, average engagement rate)

Your pitch and why you would be a good fit for the brand
If you haven't sent a pitch letter to a brand before, consider a structure similar to this:
Hi [name],
My name is [name] and I run the Instagram account [hyperlinked @name]. My account focuses on [theme], based on my [related experience]. The people who follow me tend to be [various demographics and interests of followers], which seems like a good match for the audience your brand targets with marketing. I currently have [x] followers, and an [x%] engagement rate on my posts, and [plug in any related awards/achievements if applicable].
I think there's an opportunity for us to benefit each other, and I'd like to propose a partnership. Here are my initial thoughts on how that might look:
[# of posts, payment terms, timeline, etc.]
Would this be something of interest for [brand]?
Thanks for your consideration!
A few additional tips on how to get sponsored on Instagram when sending your initial pitch:
Don't promise results off the bat!

It's embarrassing if you can't follow through. You truly can't claim to know if you can deliver if this is your first time collaborating with a brand.

Be professional.

Personalize every pitch letter. Brands will pick up on a generic pitch letter sent to them, and be turned off from working with you.

Don't demand things.

There are plenty of horror stories where people have demanded items from brands on the sole basis that they are a 'blogger' or 'influencer', or

on the basis of getting several retweets

. Don't be that person—provide value and answer the "What's in it for me?" in your pitch letter.
Know Your Worth as a Sponsor
When you do start pitching to brands, make sure to know your worth going in. Understand that there is a lot of work that goes into creating an Instagram post: getting to know the brand, taking the perfectly styled photo, editing, scheduling, cross-posting (if that is included in the proposal you sent), and engagement—take all of this time into account when thinking about how much to charge.
Often times the influencer undervalues themselves. It's important to keep in mind that depending on your influencer status and prior partnerships, you can charge a premium for your endorsement.
Some influencers charge depending on the number of their followers. Charging $10 for 1,000 followers is the norm, though a survey of 5000 influencers revealed charging between $200 to $400 per post. Additionally, some charge according to how many likes or comments they get.
The secret? There's no right answer—you set your own pricing for the work that you do.
In some cases, there will be no budget for working with influencers, no matter what value you claim to bring, and how much the brand believes in you. In cases like these, you might consider working with the brand for free or for trade—your time and influence in exchange for free product. This is a great way to build up your portfolio or gain free access to a brand you genuinely love.
As a general rule for sales, before revealing your hand, it can be helpful to ask the company how much their budget is for this venture. From there, you can negotiate and work within their budget to come up with a solution that works for both sides.
Finally, when pitching brands and negotiating on pricing, don't default to thinking in terms of one-time sponsored posts, which may be seen as spammy in bulk by your followers. Instead, explain to the brand that they will receive the most exposure and ROI when they buy multiple sponsored posts and partner with you over a longer period of time. When followers notice your continued partnership with a brand, it may help to increase purchase intent.
Be Clear About Deliverables Before You Start Working Together
When you've decided on a price, be clear about what deliverables the brand should expect. Make sure to answer questions like:
Are you delivering one post or multiple posts?

Will the brand get editorial control before the post goes live?

When should the brand expect the post(s) to go live?

Will you be using certain branded hashtags?

Do you have to display a certain type of photo and caption?
Remember that you make the rules, but you must effectively communicate with them to keep the brand happy and interested in working with you.
How to Get Sponsored on Instagram: Guide to Getting Your First Paid Post
By following these tips, you'll become a paid Instagram influencer in no time. (At the very least, you might hook up with a clothing brand for some new threads.)
As a reminder, make sure to disclose when you're creating sponsored content versus you sharing a brand you like on your own. Instagram recently unveiled a new tool for making this easy to do.
---
Have you had success figuring out how to get sponsored on Instagram?
If you're open to having brands contact you, drop your IG handle in the comments along with a short pitch 😉