There's something quite addictive about watching and creating Instagram Stories.
When you've got yourself stuck in a loop of looking into other people's lives, even if it's just for ten seconds at a time, it's difficult to pull yourself back out.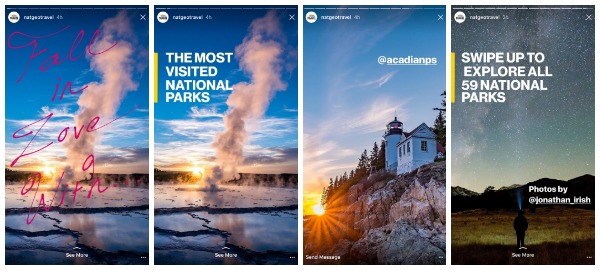 And, from the publishing side, putting together little moments that disappear just as quickly as they came about can easily become a compulsion (trust me, I'm going to need to curb my InstaStory addiction before I need a dedicated camera crew to film my entire existence).
Let's backtrack for those not in the know.
Despite the launch of Instagram TV, Stories are still rocking it hard.
If you're not sure what Instagram Stories are, they are the visuals that pop up when you tap the circular profile pictures at the top of your homepage (the circles have a purple-pink glow around them if there's a new Story you haven't seen).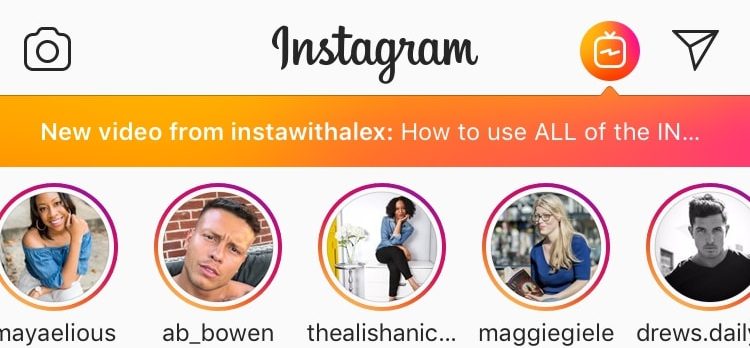 Stories stick around for 24 hours and then they're gone forever. Unless, of course, you download them.
I mean, why wouldn't you want to go back and look over the silly moments you've captured?
Exactly. Except Instagram doesn't make it that simple to get your hands on Stories, particularly if you want to download a friend's or a complete stranger's.
Never fear! We've put together a little guide to help you out.
How to Download Your Own Instagram Story (save it to your Phone)
1. Publish Your Story
The first step is putting your Story out there for all to see.
Use either a video or a still photo or even Boomerang your drink if you're feeling fancy. Then you can dress it up with the in-app stickers, try out some witty text, or get creative with the pen tool.
Don't forget to hit that "+" button to publish it.
2. Click the Three Dots
2.  Once your Story is live and rocking it, click into it (you can do that by tapping your profile picture on your Instagram page) and then click the three dots in the bottom right-hand corner of the screen.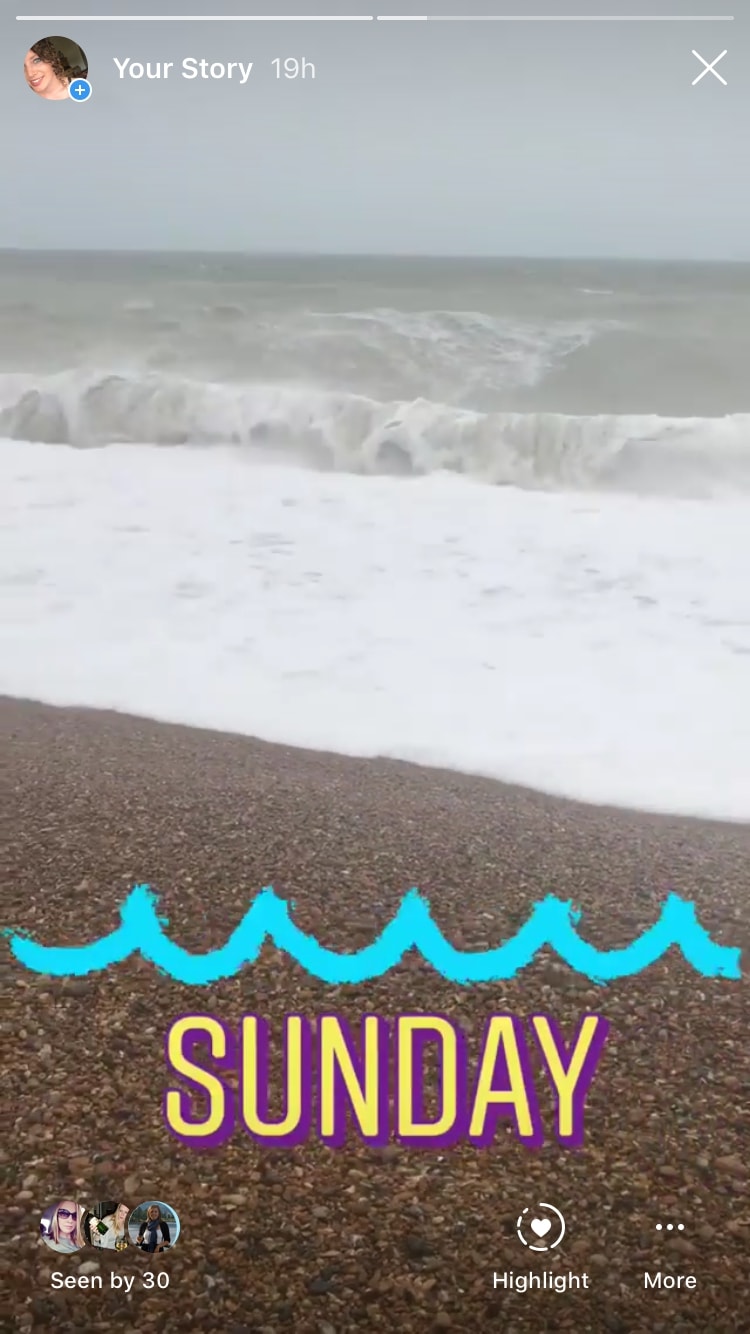 3. Save Your Story
3. From there, a menu will pop up offering you a number of options. You want to click the "Save…" option, which means you can automatically save Instagram stories to your phone's camera roll.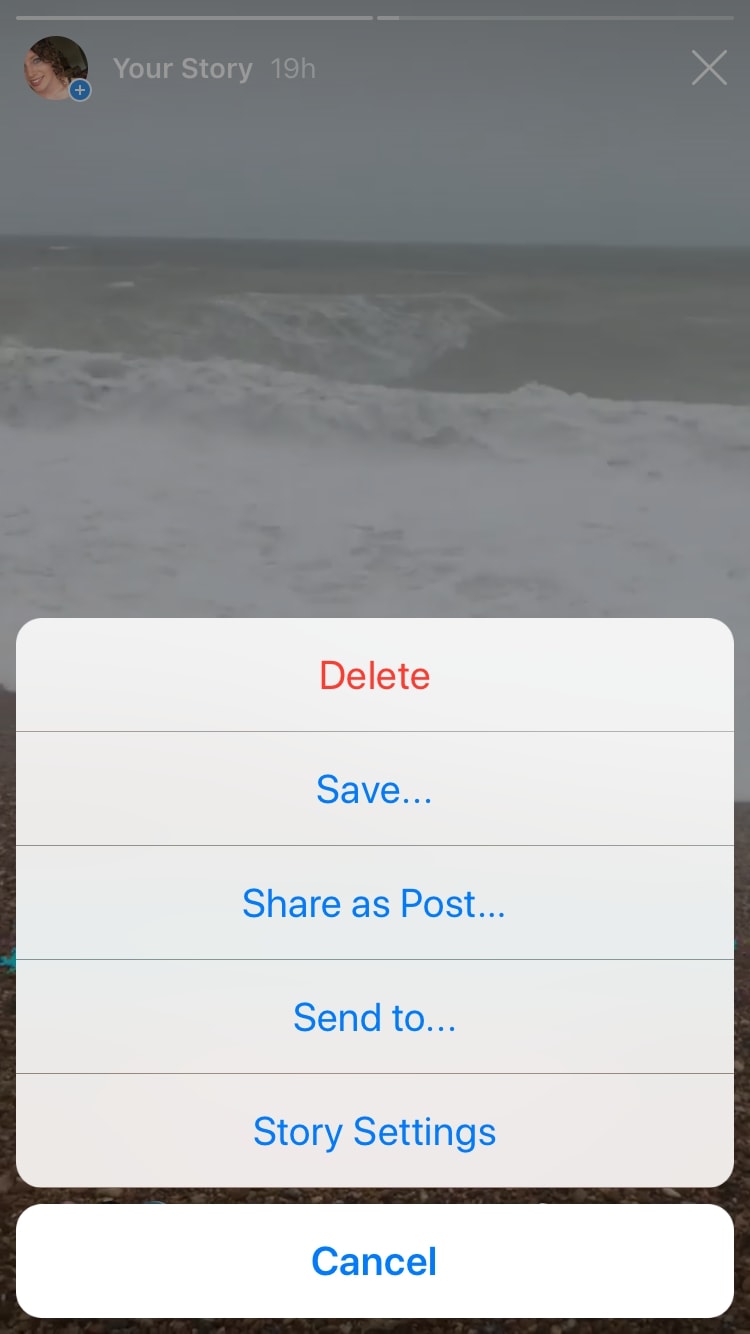 Voila! You've downloaded your Instagram Story to your camera roll.
But that's the easy bit. If you want to download someone else's Story, things get a little trickier.
---
How to Download Someone Else's Story (Without Them Knowing!)
To get your hands on someone else's Story you have to have a third-party Instagram story downloader app. This is the case for iPhone users, Android lovers, and even those who want to grab a Story from the desktop version of Instagram.
Here's how to do it.
Android Users – Get Story Saver
Go to the Play Store and download Story Saver

Log in to your Instagram account through the app

You can check out all the Stories that your followers have posted on your main Story Saver page. Alternatively, you can search a username to find someone who's not in your followers' list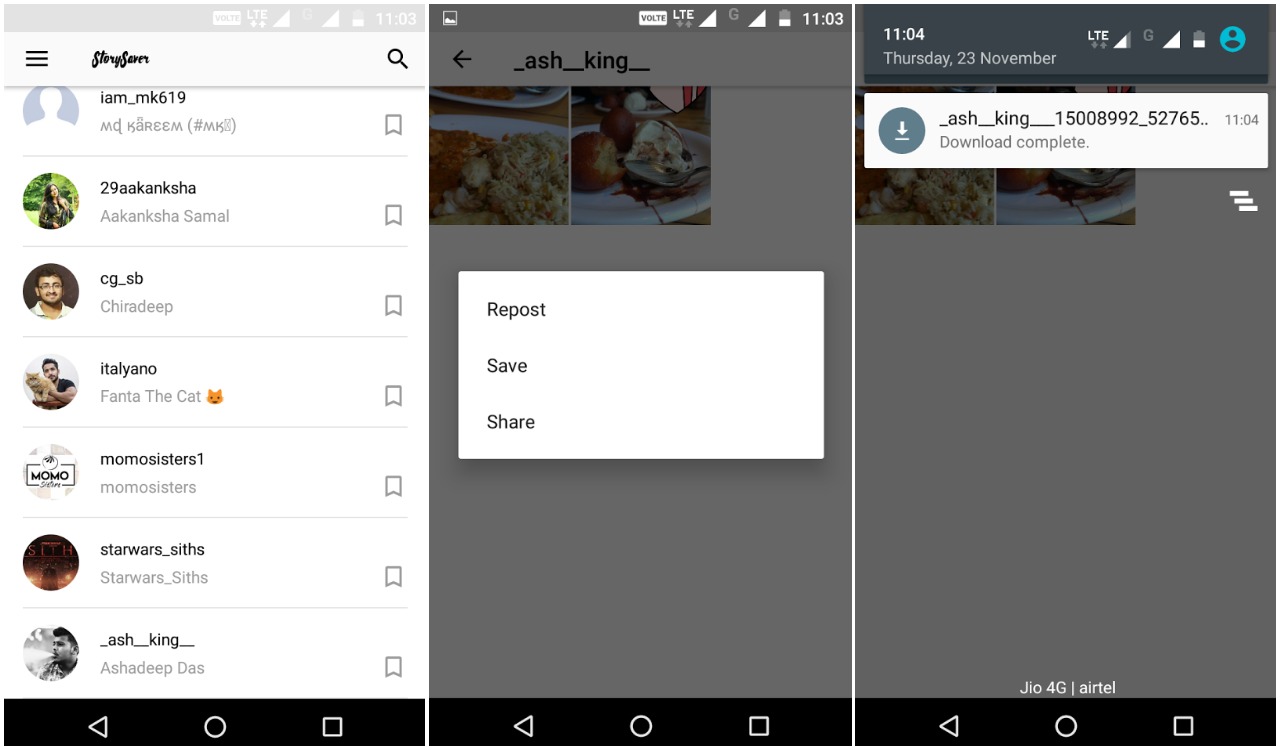 4. Click the Story you want to download and click "save"
5. You'll then be able to see the Story in the StorySaver folder that's now in your camera roll
iPhone Users – Get Story Reposter
Go to the App Store and download Story Reposter

Go into the app and search for the username that's posted the Story you want to download (note: the profile needs to be public to do this)

Choose the Story you want to save and click the download button

Hit the "save" button to save the Story to your phone's camera roll
---
We're selling custom lists of Instagram Influencers for $7
For just $7 we'll send you a custom list of 30 micro-influencers in categories such as:
Automotive

Beauty/Skincare

Cannabis

Fashion/Apparel

Fitness

Food & Beverage

Golf

Guns

Pets

Photographer/General

Swimwear

Travel

Other
If you're serious about leveraging Instagram influencers to grow your business, you'd be crazy not to take us up on this. 
Each list is customized to your exact requirements. Yes, we actually have a real human being go on Instagram and dig around for these people!
At only $7, it's a tiny investment that will save you hours of work. So get it now while you can. (Limit 1 per customer)
---
---
---
Desktop Users – Get StoriesIG or the Chrome IG Story Extension
Using StoriesIG to Download Instagram Stories
Go to storiesig.com and type in the username of the profile you want to download a Story from

Click the profile picture of the Instagram account in the search results

Scroll down to see their stories and hit the "download" button on the ones you want to save to your computer
Using the Chrome IG Extension to Download Instagram Stories
Download the Chrome IG Extension

Search for the username of the profile you want to download a Story from

Right click on the user's icon and click "download"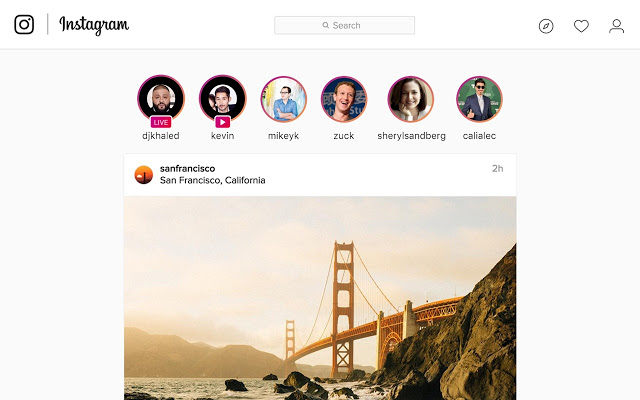 The cheeky thing about this option is the Instagram user you download from won't know you've watched their story (which, let's face it, can be a minefield), let alone downloaded it.
Learning how to download IG stories can be useful for a number of reasons.
Maybe you want to save the moments you've had with friends. Maybe you simply want to gather together Stories that have inspired your own. Or maybe you want to tap into them to do competitive research, glean inspiration for blog posts, and repost them on your own Instagram account.
Whatever your motivation is, these apps and extensions will help you save and keep your favorite moments for longer than 24 hours.
Want more creative tips and tricks for maximizing Stories? Check out our complete playbook of Instagram Stories hacks.
---
You've come to the right place.
Get in touch for a

free demo.