At one point or another, every brand is going to face the same question: should we handle marketing in-house or outsource it to an agency?
Maybe you're just starting out and don't know how thin you should spread yourself or your team.
Or, maybe you're revisiting this question for the second or third time now that your brand has grown and marketing has become harder to handle.
Some business owners want to own every aspect of their business, exercising complete control over marketing at all times. They may benefit from knowing how a professional agency can help them reach and exceed their goals, all while keeping them in the loop so they have a total understanding about what's going on with their business.
On the other hand, some business owners want to hand off this responsibility and take it off their to-do list for good. They may not realize, though, that they have everything they need already in-house.
We want to make this choice easy on you so that you can move forward with your Facebook advertising strategy in a way that works best for you, your team and your audience.
We've put together two lists. The first covers some of the biggest reasons to outsource marketing to an agency. The second goes over the reasons why you may want to keep marketing in-house.
Then, we'll tell you a bit about what we do here at Jumper for our clients. If you think you're a good fit we'd love to talk to you.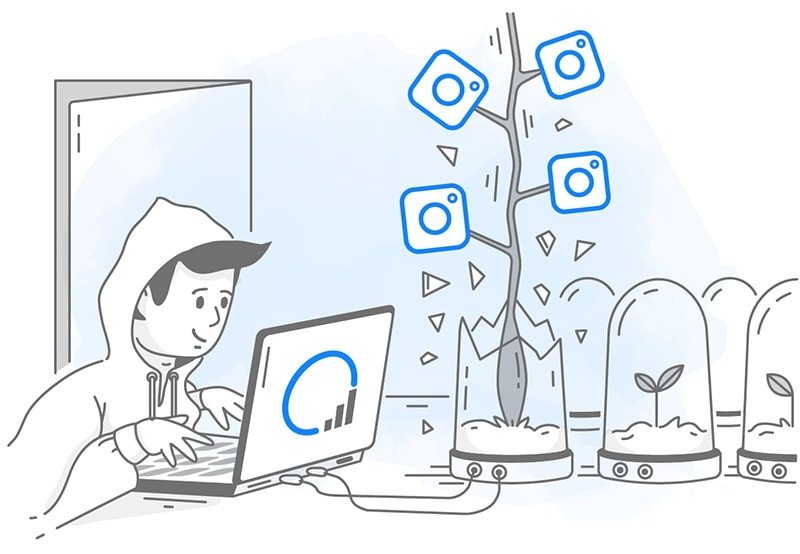 7 Reasons to Hire an Agency
Hiring an agency means you can hand over the entire responsibility for ad management, from brainstorming and creation to launch and analysis.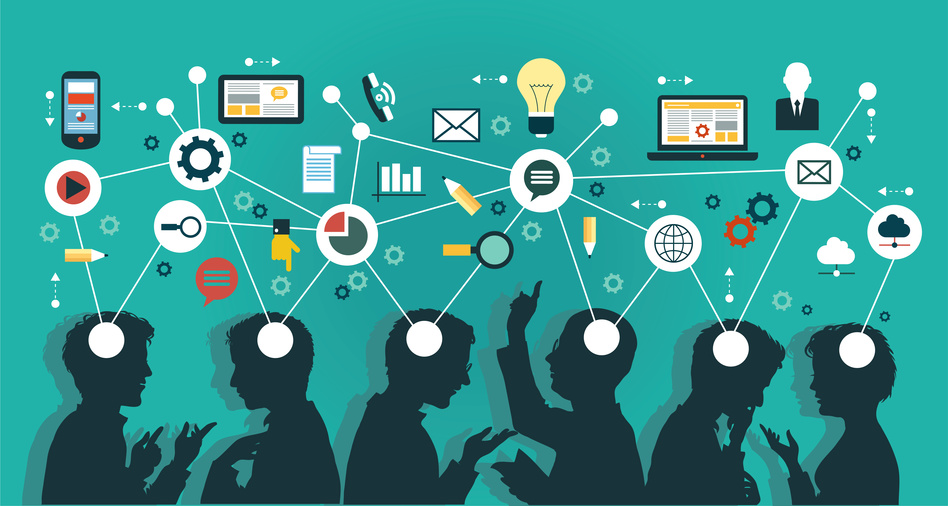 1. They've done this before – it's definitely not their first rodeo. You'll be working with people who have a history of showing clients high ROI from social ads, and they'll know how to get the same results for you. You don't have to go through the lengthy, expensive and time-consuming process of figuring out Facebook ad management on your own. Yes, agencies charge a premium for this, however good agencies almost always pay for themselves.
2. The agency will gain more insight into your specific industry and audience thanks to the work they do for all of their clients. They'll have much more firsthand experience than if they were to focus on just one brand.
3. Agencies can easily scale with you, either up or down, as your needs change. There's less risk involved this way because you won't have to hire or fire as your goals and marketing needs fluctuate.
4. Large creative teams at agencies are highly innovative because they're constantly working on multiple campaigns and finding ways to keep ads exciting. The agency's expertise and immersion in the industry mean that they'll be able to dive in and turn around a high-quality ad campaign quickly.
5. Goal-setting requires a deep grasp of your industry and audience. An agency can help you focus on one or two realistic goals so that your ads are specifically designed to get you attainable results and leads.
6. Marketing agencies have all of the resources they need in order to take over your campaign management. Most companies don't have in-house professionals for copywriting, data analysis, design, photography, video production, etc.
7. Agencies are on top of the marketing and advertising industry every single day. You'll have a team of experts who know the latest updates, regulations, techniques, and trends, and who immediately apply them to your campaign, all without you having to do a thing.
7 Reasons to Do It Yourself
If you're not sure that you're ready to outsource ad management, and if you have plenty of time to dedicate to it, consider these compelling reasons to keep processes in-house for now.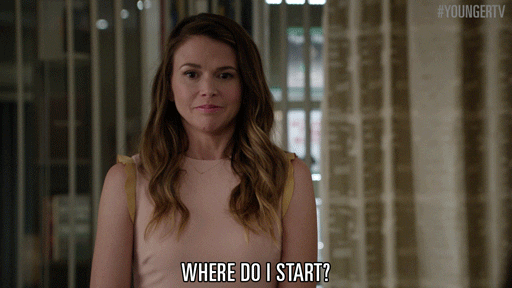 1.  Your marketing team will be 100% focused on your brand and customers. They won't be working with other brands, so everything they learn and do will be solely for your audience.
2. Your brand's teams are more accessible to the marketing team, making cross-team collaboration simple.
3. The process is more streamlined because communication is easier when everything happens in-house. When an issue arises or a question has to be answered, the communication process is swift.
4. Nobody knows your business like you do. You live and breathe your business, and no matter how long someone spends with your company, they won't understand it quite as you do.
5. You're in complete control. By outsourcing, you may feel like you don't have a solid grasp on what's happening with your advertising and customers. If you're highly particular about the details, you may feel better being close enough to micromanage.  
6. You can't afford to outsource. You've crunched the numbers, making sure to factor in your expected ROI, and it's still not a budget-friendly choice to outsource. Agencies will typically require a minimum ad spend of a few thousand dollars at the very least.
7. There's a lot of help out there, like this article we wrote about Facebook carousel ads or this one about dynamic product ads. Facebook itself has a ton of guidance, too. If you're willing to put in the time to learn the ropes, there's a wealth of knowledge out there to support you.
Facebook Ad Management Services from Jumper Media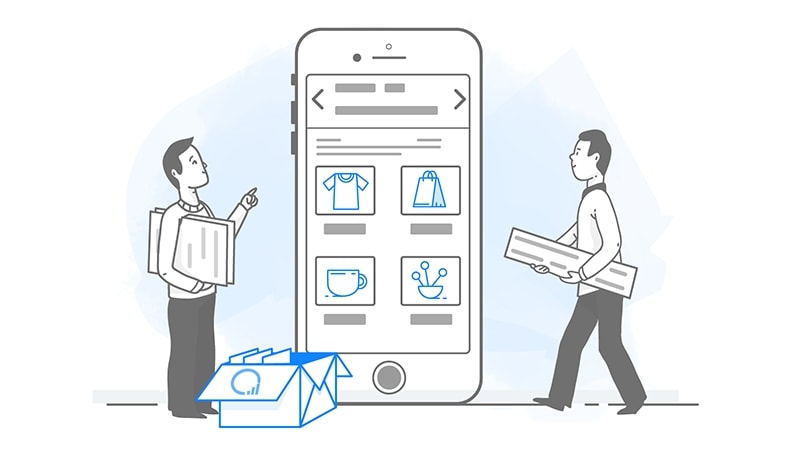 Facebook Ad Management is hard.
It's time-consuming, confusing and tedious for the brand that wants to keep operations in-house.
It's also hard for marketing agencies too.
But we love the challenge.
We're experts at it. We thrive on meeting that challenge, putting our heads together to come up with the perfect strategy, and watching as that plan comes to life.
People spend a lot of time on their phones. A lot. In the United States, people spend one out of every five minutes on Instagram and Facebook. Think about that for a second.
You can't get that kind of reach anywhere else.
It's like the world's biggest TV station — and it's way, way more targeted than TV commercials. Which means you can get results for a lot fewer dollars.
Moreover, you can run Facebook Ads on almost any budget.
That's why Facebook is the preferred social network of 62% of marketers.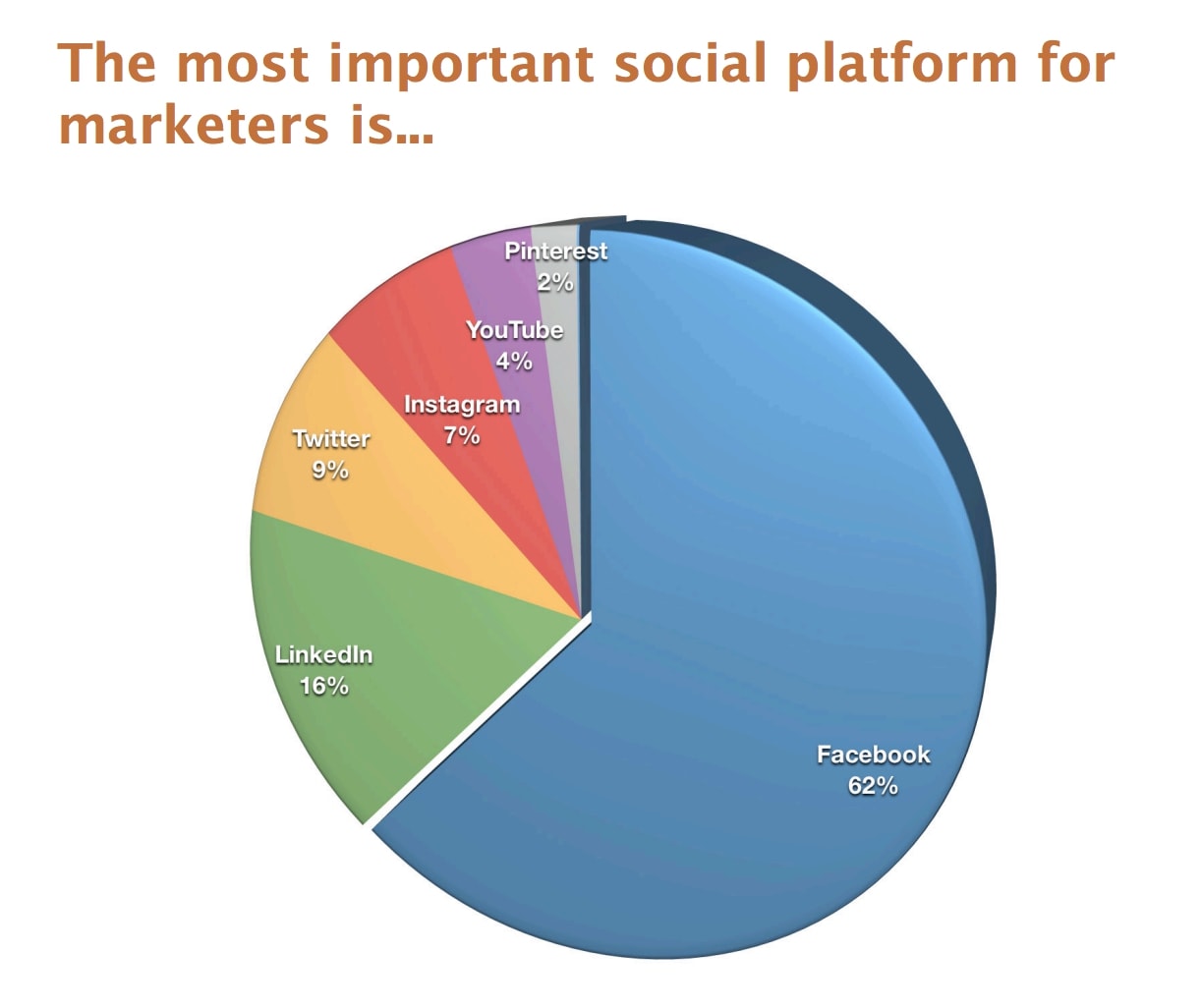 Now, consider this: when those people engage with your brand on social media, they're 72% more likely to buy from you.
What does that mean? It means that you need a presence on Facebook and Instagram if you want to compete in today's noisy social world.
Facebook ads have a fantastic track record.
Facebook will tell you all about how great their ads are, how big-name businesses have seen stellar results, and how your business can change with the right ad and placement.
We have those success stories, too.

When we worked with Gorilla Bow to show customers that they needed the portable resistance band workout as part of their fit lifestyle, we were thrilled with the results: 3.5x return on ad spend, 350% increase in total sales, and 450% decrease in CPC.
This is what our client had to say:
"Gorilla Fitness was certainly growing, but mostly within the limited audience of early adopters for new fitness products. We needed to build up trust with your everyday consumer if we were ever going to break out. Jumper Media accomplished this for us by introducing our product to new potential customers while also demonstrating the Gorilla Bow's quality. This combined with a purposeful retargeting strategy allowed us to build up trust and eventually purchases with new, cold audiences." – Chris Caouette
When we worked with Clubwaka to increase both brand awareness and sales, we targeted an audience of men between the ages of 25 and 34 who enjoyed being outside and were motivated by team sports. Our Facebook ads produced nearly 10x return on ad spend and multiple 5 figures within weeks. They also saw a 400% increase in online signups and 250k interactions on Facebook.
Our ad for Sunday Scaries has just as impressive results. We targeted a mostly female audience between the ages of 21 and 34 who were health-conscious, worked 40+ hours per week and were highly stressed or anxious. The brand's overall online sales increased 400%, and we saw 7x return on ad spend, a 450% increase in total subscribers and 300% decrease in CPA.
Our Facebook Ads Management Process
Facebook Ads Management is for the customer who knows they want to take their business to the next level, but who is honest with themselves about their current knowledge and skill level to do so. They feel that their goals are best left in the hands of experts, and they trust us to create a customized strategy that truly reflects their unique brand.
When you're ready to see how much Facebook ads can do for your company, this is what you can expect from us.
1. We design an expert ads strategy.
Our first step is to come up with a clear, purposeful strategy. Our analytics experts and our creatives have a meeting of the minds to design your custom plan. This is when we'll use your customer data to craft a message that will be delivered via the best content for your audience (ad copy, blog posts, photography, stop-motion, videography, etc.).
P.S. If you don't have customer data yet, we'll be able to narrow down your audience and test in order to define even further.
2. We put together compelling creative content.
Instead of leveraging less-than-stellar content, we'll get to work to build creative content that will connect with your audience. Our preference is engaging, purposeful content that triggers your audience to take action.
3. We test all of it.
Everything we do gets split-tested to make sure we're choosing the specific strategy that will work best for you. Our driving goal is to get you an impressive ROI within just the first month.
4. Then we keep creating and testing.
The creating-testing loop really never ends. Your business is changing, and so is the industry and your audience. We like to change along with them. We're constantly looking at your data to make sure we understand where your customers are right now. We'll create content as needed, based on what's returning great results, what's under-performing, and how your audience is transforming.
One more thing…
We learn everything you need to know about your customers, like who they are, what makes them click a link and why they need your product. We're going to know your customers better than they even know themselves, and then we're going to reach them where they already are: on social.
Are you ready to speak with an expert about handling your Facebook advertising? Schedule a free strategy call right now.
You've come to the right place.
Get in touch for a
 free demo.